Written by Staff on June 13, 2020 – 6:40 am -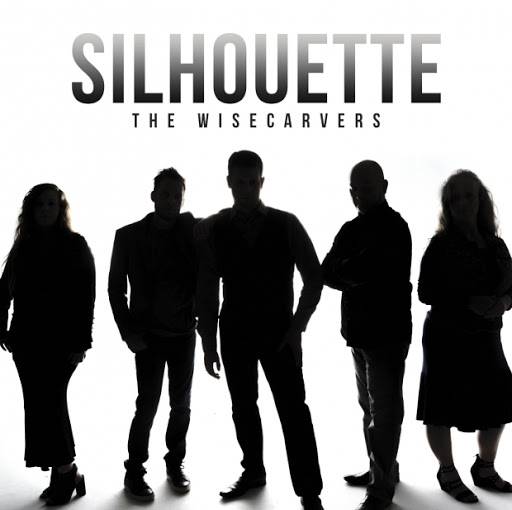 Beyond the Song: the Wisecarvers sing "Go Down Again" 
By Jantina Baksteen
I got in contact with Dustin Wisecarver of the Wisecarvers, a Southern gospel family group that consists of: Vince and Tammy, Chase and Kasie, and Dustin and Kaila. They tell us about their group and explain the background of "Go Down Again."
Jantina Baksteen: Please introduce your group to our readers. 
Dustin Wisecarver:  Mom and Dad got us started with a dream and a calling. So we'll start with them! Mom, Tammy, she can have you blessed, crying, and reaching for tissues before you know it. She has a powerful testimony of healing from cancer that has encouraged countless folks in their own battles with it. Dad, Vince, has a country style voice and some of the smoothest rhythm guitar you'll ever hear. There's nothing much he can't do. Above what you see on stage, he keeps the bus running and taught Chase and I to sing and play. Which leads to Chase my brother. He's our versatile powerhouse lead vocalist. He can go from power notes in ballads to the sweetest sincere moments that grab your heart. Chase has the gift to write songs that are so completely different than the norm. He sees things when he reads the word of God others miss and often you'll find that in his writing. Songs he's written such as "Turn Back Time," which is really the that first song that got us noticed in the Southern gospel world, will make even a saint cry and want to make sure their walk with the Lord is where it ought to be! His wife's name is Kasie and she is our prayer and faith warrior. Though she's not on the platform she's there with a kind word or can be found praying with folks at the altar. They have a little boy named Jake who, for about the past year, has started coming up and singing a little bit with us here and there. He's taking my "choo-choo" song, as he calls it, and playing his little harmonica and singing it. He turned four in February and is stealing the show. Then there's my wife Kaila. She's truly special and ever so anointed. She definitely holds me together and I couldn't do what I do without her. She's got the voice of an angel and looks like one too. She's very versatile in both the styles she can sing and write. She goes from peaceful worship moments to the big powerful songs that'll have you shoutin'. We have an awesome one year old named Whalen, who has totally changed our world. He's got a little smile and just like we prayed before he was born, he brings joy everywhere we go. Finally, I like to say, 'I'm just here.' I play a little harmonica. I write and sing a little bit. I just consider it a privilege to be surrounded by such an amazing family with such talent. I'm not worthy to be in their midst nor to work for the Lord, but I'm awful glad He called me, and He called me to where I am and who I am with.
JB: When did you start to sing as a family group?
DW: We always sang in our home church, and would put on concerts at our family reunions. Chase and I grew up with aunts and uncles as our biggest fan base. They always flattered us and made us feel like we were big time. They would even tip! But then somewhere along the way, we felt God tugging at our hearts for more than just music. He said He had a job for us to do with our gifts, and in 2005, The Wisecarvers was officially born.
JB: I met you at first in 2016, at NQC, where you won the showcase and debuted on main stage that same evening. Tell us about that experience.
DW: Wow, the shock of actually having our name called in itself was unbelievable! I remember huge smiles at each other on that stage, as if our eyes said, "Wow! Can you believe where we are standing?"
Up until that point we had only been on one sided stages. NQC has this four sided stage and I remember us jokingly on the side asking each other, "Where do we go?" Then we were like, "No seriously, which side?"
One of my favorite things was coming off the stage, there were fans who knew us from our travels who were standing at their seats waving, giving us thumbs up, saying things like "Way to go!" We are awful thankful they keep inviting us back year after year!
JB: Did that experience give a boost to your ministry?
DW: It certainly did! It introduced us to many new friends. New doors were opened and dates added to the following year's schedule. There were also D.J.s who either hadn't heard us live, or hadn't even heard us at all, until that point. We are very thankful for that experience.
JB: I know you have a testimony in the song, "It Was Jesus," on the  "Armor" album. Please share about that.
DW: This is Momma's testimony. Twelve years ago she was diagnosed with Stage Four cancer and given only six to twelve months to live. God intervened and as the song states there was no chemo, no surgery, just  a whole lot of prayer and faith. God healed her and she is still alive and well, serving the Lord today, 100% cancer free. The song is also about things that can not be explained other than to say, "It Was Jesus!" Sometimes we get to those points in life where He is our only way out. We encourage those who might be in the most hopeless situations that there is still hope in Him.
.JB: You have a CD out called "Sillouette."  When I checked the information on this album, I saw that your group penned all, or almost all, of the songs. Where do you get the inspiration to write?
DW: Sometimes inspiration comes from where we've been and what we're going through ourselves in those moments. Those songs go back to what God is doing in our lives or trying to teach us personally. It's always surprising when you put those songs out, how many other people happen to relate so closely to your message. Then, that inspires more songs because you realize that people need to hear what God has done for us, letting them know He can do the same for them. There are songs that are also birthed straight out of a scripture from the word of God. Then there are those you just start writing that seem to come out of nowhere, but it's the Holy Spirit giving you something the people need to hear. In all those scenarios, the short answer would be, "God!"
JB: You launched a song to radio that's called, "Go Down Again." Can you share the message of that song?
DW: If God said it, it will happen! It doesn't matter what circumstances or people say, God's promises are true and will come to pass because God cannot lie. Naaman was told to go dip in Jordan seven times. The song asks the question of whether Naaman might have gotten discouraged on times one through six with no partial healings or signs, just the promise. The song shifts to our personal lives with things we pray about. Sometimes we don't have signs. Sometimes there's no evidence that our prayers will be answered. All we have are the promises in God's word and that's enough! The song defines faith and is intended to encourage people to not waiver in theirs!
JB: Kaila wrote this amazing song. How did that came about?
DW: A lot of times songs have an amazing story about how they developed or the journey to the final lyrics, but with "Go Down Again," Kaila said it kind of just happened. The Lord gave her the words, the melody, it all came together from very personal experiences but not without some hesitation. At one time, she wasn't even sure if anyone would like the song or understand what she was trying to say. But once we got in the studio and started to record, we knew it was something special. The enemy was just fighting to keep the message from being heard.
JB: What is it to travel on the bus with the entire family and with the two little boys, Jake and Whalen?
DW: Oh, those two are the life of the party! They keep us laughing and smiling the whole time. It's been fun to watch them begin their lives this way. Jake's a smart little guy. He knows that bus inside and out. He is always eager to help and wants to work hard for Jesus. Whalen is just taking it all in. He's just getting to where he can move around and getting harder to keep up with. The best part, we get to all do something we love to do together as a family.
JB: What is ahead for you in 2020?
DW: Well, we are writing new songs for a new project. Nothing is scheduled yet, but we have a few that are coming along nicely. We are also on pace to have our busiest year to date. God is definitely opening up new doors!
JB: Where can we find you on the web?
DW: You can visit our website, www.thewisecarvers.com, and also find us on all major social media platforms – Facebook, Instagram, and Twitter!
JB: What is your desire for your ministry?
DW: I want to be more effective. I want a double portion. Above all, I want to see Christ high and lifted up!
We hope you will enjoy hearing the Wisecarvers sing "Go Down Again:"
Thanks to Dustin Wisecarver for sharing your family ministry with SGNScoops. God's blessings and guidance for your ministry in the days and months ahead.
Did you know that you can receive the printed, full-color version of SGNScoops Magazine by subscription? Find out more 
HERE
.
Tags:
Beyond the Song
,
Faith
,
Go Down Again
,
God
,
gospel music
,
Prayer
,
Southern Gospel Music
,
The Wisecarvers
Posted in
artists
,
Beyond the Song
|
Comments Off

on Beyond the Song: Wisecarvers sing "Go Down Again"
Written by Staff on June 6, 2020 – 4:46 am -
Beyond the Song by Jantina Baksteen 
Hope's Journey has a new song out to radio called, "We Are Not Ashamed," and I got in contact with Alicia Estis to tell us about the trio's ministry and the story of this song.
Jantina Baksteen: Please share with SGNScoops readers who Hope's Journey is. When and how did Hope's Journey get started?

Alicia Estis: Fourteen years ago, Vonda Easley Armstrong and her daughter, Ashley (Easley) Franks, began the ministry of Hope's Journey. The vision for the group was to spread hope to a lost and dying world. 
JB: What is the current line-up of Hope's Journey?
AE: Hope's Journey is comprised of Vonda Easley Armstrong, Alicia Estis, and Jenny Sullivan, and our mission is still the same.
JB: The name of your group tells a message already. What is your hope on your personal journey?
AE: My hope is that my life points the way to Jesus. We are here for just a breath. It does not matter if people know my name or what I have done. Only Christ…nothing else.
"Only one life, 'twill soon be past, only what's done for Christ will last." –C.T Studd.
JB:The new song that Hope's Journey has released to radio is "We Are Not Ashamed." I believe that you wrote it with your husband. Please share when and how this song came to be.
AE: "We Are Not Ashamed" was written in the summer of 2016. Rachael Gill and her mother, Debbie Gill, co-wrote this song with us over the phone while my family was on vacation in Gatlinburg, Tenn. I vividly remember sitting with my husband on the balcony overlooking the beautiful Smoky Mountains, scribbling words down on paper as God gave them to us.
I always find myself in awe! It's exhilarating to hold the pen as the Author speaks to my heart.
JB: How does this song encourage you to stand boldly for the Gospel and share the good news to a world that needs to be reached?
AE: Romans 1:16 "For I am not ashamed of the gospel, because it is the power of God that brings salvation to everyone who believes…."  People can't believe if they do not know. As Christians, God has chosen us to be the vessels that carry the good news to this world. It is our obligation.  Luke 9:26 "Whoever is ashamed of me and my words, the Son of Man will be ashamed of them when he comes in his glory and in the glory of the Father and of the holy angels. This world is not ashamed of the messages they are sharing. The Bible is our authority, not man. Pass all the laws you want, you can't legalize sin. God hasn't changed his mind. His word is still as true today as it has been for all time. What an impact we could make if we all joined together and boldly proclaimed that Jesus Christ is Lord. I am not ashamed!
JB: Quite remarkable how this song is out now, when the world is in a big storm through this Corona virus. What message of hope would you share to the crowd you sing to, or your next door neighbor, or even in the grocery store?
AE: Christian hope is not the same as the word hope often used by man. It is not a feeling, it is a reality. A confidence that when God makes a promise, he keeps it. He has promised that his grace is sufficient, we can have eternal life through him, and he will come again for us. People need to know this. We can't keep it to ourselves.
2 Corinthians 12:9 (KJV) "And he said unto me, My grace is sufficient for thee: for my strength is made perfect in weakness." 1 John 2:25 (KJV) "And this is the promise that he hath promised us, even eternal life." John 14:3 (KJV) "And if I go and prepare a place for you, I will come again, and receive you unto myself; that where I am, there ye may be also." Titus 2:13 (KJV) "Looking for that blessed hope, and the glorious appearing of the great God and our Saviour Jesus Christ!"
JB: What is coming in the near future for Hope's Journey?
AE: Since we are an all-female trio, we have an awesome opportunity to minister at ladies conferences and events. Women and men have different needs, and this allows us to break down barriers and reach those that may not feel comfortable sharing in another setting. God has given Vonda an unbelievable gift to communicate his word, his love, and his truth. I know that God has placed this desire in all of our hearts to share to hurting women through music and the spoken word, offering the hope and peace that only Christ can give.
JB: Do you have a personal testimony you'd like to share with the readers of SGNScoops?
AE: I was very blessed to grow up in a home with parents who were fully committed to God. I remember that special tug at my heart when the Lord called me to the altar when I was in sixth grade. He was so very real to me, and I made promises to him that I was determined to keep no matter the price. In my youth, I watched my friends come in and go out of church; it really burdened my heart to see the consequences of sin impact the lives of people I loved. I began working with children and youth when I was in high school; and God united me with a young man who shared my passions. Now, as youth pastors and parents to four beautiful children, we have grown together in the Lord, and our desire is to inspire children to have a deep relationship with Christ. I feel an urgency to share what he has given us and want everyone to experience what I feel. I want more of him. I want to always be sensitive to his Spirit and go where he leads me.
JB: How many tour dates does Hope's Journey have in a year?
AE: We all have families and are active in our home churches, so being a full-time group is not the goal. What is most important is that we go when and where God wants us to.
JB: Do you have a funny road story that only the members of Hope's Journey know?
AE: To display our shirts, we have a torso that we bring along with us named "Fred." We love him because he doesn't say anything. We had a blow out on the road and couldn't get the blown out tire back in the space where the spare was held. There was no room in the car, so Fred had to ride in my lap for the duration of the trip. We had some interesting conversations with Fred…..and some head turns from passing traffic. By the way, Jenny is amazing. You should have seen her on the ground changing the tire.
JB: What is on the bucket list for the group?
AE: More than anything else, we want to see souls saved. That is all that matters.
We hope you enjoy "We Are Not Ashamed," by Hope's Journey:
Find Hope's Journey HERE.
Thank you Alicia for sharing your ministry with us. We pray that the gospel you share through song will touch the lives you sing to.
Did you know that you can receive the printed, full-color version of SGNScoops Magazine by subscription? Find out more 
HERE
.
Tags:
Alicia Estis
,
Beyond the Song
,
gospel music
,
Jantina Baksteen
,
Jenny Sullivan
,
Southern Gospel Music
,
Vonda Easley Armstrong
Posted in
artists
,
Beyond the Song
|
Comments Off

on Beyond the Song: Hope's Journey sing We Are Not Ashamed
Written by Staff on May 30, 2020 – 5:14 pm -
Beyond the Song with Jantina Baksteen
I connected with Tim Bates of the Bates family, and Tim generously agreed to join me for this edition of Beyond the Song.
Jantina Baksteen: Can you introduce your family to the readers of SGNScoops?
Tim Bates: The Bates Family consist of husband and wife, Tim and LaDonna, and their 12 year old daughter Laykin.
JB: Your family has a long history of singing, starting from 1985. Can you share something about that?
TB: The Bates Family was actually started by my twin brother, Tony, and I, back home in the southern part of Ohio, in a town called West Portsmouth.
JB: What awards have you been nominated for, and won over the years?
TB: Well, we have only won just one award. It was a Diamond Award, back in 2016, for a song called, "Louder Than The Nails." It won for the short video of the year. We have also been nominated a couple of times for Trio of the Year. We are so humbled that people would feel that way about us to actually cast votes for us.
JB: Your daughter is joining you now as third part of your ministry. Does she sing on every event at which you're invited to sing?
TB: Yes, Laykin is singing with us on every date now; she's doing the full sets with us. What an  incredible blessing to see her grow in her gift that God has given her. She works hard every week on her craft. We believe in working in the spirit of excellence, and when it comes to ministry she understands it is hard work but also fun and very rewarding.
JB: Do you have a testimony to share?
TB: When I was four years old, I accidently shot myself in the chest with a .22 caliber pistol, point blank in the chest. The bullet severed an artery in my heart, gun powdered my lungs, damaged my voice box, then lodged in the base of my neck. The doctors told my family that if I survived, I would never be able to speak above a whisper. To make a long story short, God's people prayed and I received my miracle of being able to speak. God restored me and here I am, 35 years later, still singing and preaching for him.
JB: You just released a new song to radio, called "Somewhere Prayin'." You wrote this song, can you share how this song came together?
TB: Yes, our new single "Somewhere Prayin'," will drop at radio at the end of the this month. I wrote it from an evangelistic point of view. Through out the year, we conduct revivals and conferences, and there are a ton of broken people that speak their heart to me when they respond to the altar calls. And to hear what they're going through, and being able to help pray with them to help them make it to victory, is the very essence of why we do what we do. It's a very tender song, with a great message that is sure to reach the listener right where they are at. It has touched so many at our live concerts already, and we are very grateful for that.
JB: What is your story about the importance of praying in your life?
TB: Prayer is the greatest weapon we have against the enemy. It knows no bounds and without it a Christian cannot be effective. To be able to listen to God for instruction for family and ministry and just daily life is essential to having success. God's word says that a righteous man's feet are ordered by the Lord, how would you know which way to go without prayer.
JB: What's ahead for you in the near future?
TB: The future for the Bates Family has always been to strive to reach more and more people for the cause of Christ. Through radio, live concerts, songwriting etc., wherever there are new doors that will open for us, we will go and share our hearts and let God do the rest.
JB: Where can we find your ministry on the web?
TB: You can find us on the web at www.batesfamilygospel.org . We would love to come and be a part of your event or church service.
Thanks to Tim Bates for sharing from your heart. We hope you enjoy this song, as sung by the Bates Family
Thank you so much, Tim Bates, for sharing your ministry. May God continue His blessing on the work you do.
Did you know that you can receive the printed, full-color version of SGNScoops Magazine by subscription? Find out more 
HERE
.
Tags:
Beyond the Song
,
gospel music
,
Jantina Baksteen
,
Southern Gospel Music
,
The Bates Family
,
Tim Bates
Posted in
artists
,
Beyond the Song
|
Comments Off

on Beyond the Song: the Bates Family are Somewhere Prayin'
Written by Staff on May 22, 2020 – 9:17 am -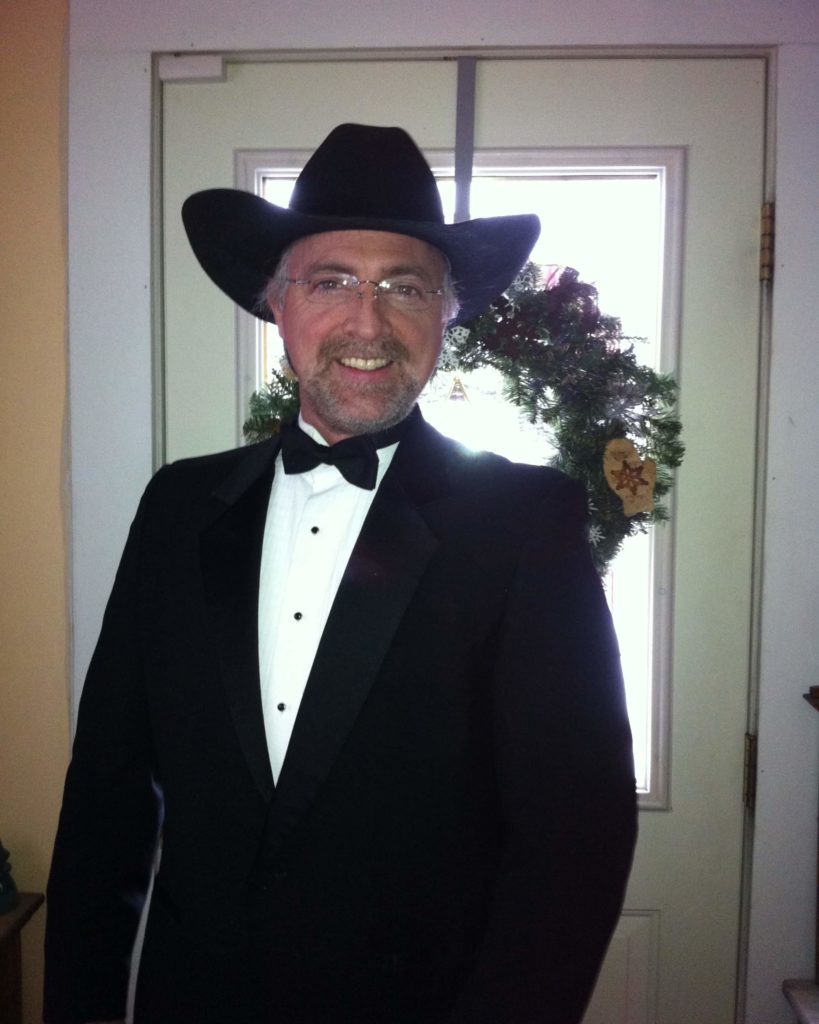 Beyond the Song by Jantina Baksteen
In this edition of Beyond the Song, SGNScoops is pleased to introduce Marty Smith, Christian Country DJ for Heaven's Country. On-air music, weather online or on the radio, on our phones or iPods, is usually the first place where we hear a new song that touches our heart, emotions, and life. The DJs that present this music fulfill a very important role. Marty Smith takes this role very seriously and uses it as an opportunity for ministry.
Jantina Baksteen: Please give us a short introduction of yourself for those who've never heard of you?
Marty Smith: My name is Marty Smith. My wife and I live in Bayfield, Colorado, with our two dogs. Our three daughters are grown and on their own and live in Colorado Springs, Colorado. I'm a  morning host on Heaven's Country. I've been a disc jockey for about thirty years now. I started radio in 1990, at a small AM station in Kansas City, Missouri (AM 1090 KEXS). Our format was Southern Gospel. I've worked other formats including Christian Country, Soft Rock, Mainstream Country, Contemporary Christian music and Inspirational Music. I love getting on the air everyday. It's so much fun! I broadcast from my radio station in Bayfield, Colorado. We're a local station with a global impact.
JB: You broadcast for Heaven's Country, an online radio station. Are you the owner?
MS: Yes, I am the owner and morning host of Heaven's Country. Bev McCann is our afternoon drive time host ("Your Drive Home with Bev"), and Les Roberts is our evening host ("Evenings with Les Roberts").
JB: How and when did this radio station start?
MS: Heaven's Country first went on the air on April 1, 2011. I spent two years putting it all together before I went on the air. I wanted to make sure it had that professional sound I was looking for. My goal was to present a Christian Country radio station to the world that would compete with mainstream country radio. Looking at our listening numbers, we have more listeners than a lot of mainstream country stations.  We pride ourselves on our professionalism. I wanted to have a fun radio station that people would enjoy and look forward to tuning in to. Millions of people tune in to Heaven's Country.
JB: What is your mission?
MS: To reach the lost with the good news of Jesus Christ through Christian Country music. My mission is to get this music to as many people as I possibly can. I can't physically travel the world to share the gospel, but my voice does. It's pretty humbling.
JB: What kinds of music do you broadcast?
MS: Christian Country music. However on my morning show, I might play some Southern gospel and Christian Contemporary as well. My listeners love it. They have a wide range of musical tastes.
JB: What's your history in radio?
MS: I started my radio career in 1990. People kept telling me they loved my voice. I tried for years to get into radio but Program Directors kept telling me I was too old at the time. I walked into AM 1090 KEXS and they asked if I had any experience. I told them I did not and they slammed the door in my face. I went in and filled out an application anyway. On my way home, I prayed, "Lord, I give up. If this is what you want, then you do it. I'm going to leave this in your hands." Five days later they called me up for an interview. They were concerned that I didn't have any on air experience. So I told them, "You need help and I need the experience so I tell you what, I'll work free for thirty days and if you don't like what you hear, let me go." The owner at the time (Gary Babb) gave me a chance, and here I am, thirty years later. If it wasn't for him, I never would have gotten into radio.
JB: Do you sing?
MS: Only in the car or in the shower. My dogs run when I sing, tails between their legs, whining as they run out of the room!  It's not pretty.
JB: When you mute your mic and step out of the studio, what keeps you busy?
MS: Step out of the studio? What?  Just kidding. I work a full time job running a lab and x-ray department at the Southern Ute Indian Health Center. My full time job funds my radio station.
JB: Do you have a music hero?
MS: Mid South and White River. Those two groups helped define and put Christian Country music out there for the world to hear and enjoy. I'm also a big George Strait and Alabama fan. Their gospel songs are amazing.
JB: What message do you want to share the world in this crisis we live in with the Corona pandemic?
MS: Hope. God's got this. I know it's scary right now and there are a lot of unknowns to us, but God is not surprised by this. We're gonna get through this. I believe when we do, we'll see ourselves closer to God and hopefully we won't take too many things for granted anymore. Oh, and remember to wash your hands, cover your mouth when you cough and be sure you are social distancing.
JB: How can listeners tune in?
MS: Just go to www.heavenscountry.com and click the player at the top of the home page. You can also download our Heaven's Country Radio App there on the home page.
JB: You also do a Facebook live show. Share with us something about that.
MS: I broadcast my show not only on Facebook, but on my You Tube channel, the WOTG Radio Network, The Heaven's Country Radio Network, WOTG TV West and Heaven's Country TV and ROKU. You can find me on Facebook by typing in, "Marty Smith Durango." It will go straight to my page. Be sure to follow me and it will let you know when I'm on the air. During this Coronavirus pandemic, I'm on twice a day, 6 AM and 2 PM LIVE (Mountain Time) on Facebook. It's a chance for my listeners and I to get together, stay inside and practice Social Distancing. I also host a Christian Country Classics show called, "The Triple C on HC," every Saturday night at 7 PM. All times are MTN Time. You can also subscribe to my YouTube Channel. Just look for, "Mornings with Mar-Tay" and subscribe.
JB: What is the reach of your radio show?
MS: Worldwide. I tell people, "We're a local radio station with a global impact," because Heaven's Country has reached every country in the world, but we also impact Bayfield. I'm very humbled by this. It's amazing that with just the touch of a button, Heaven's Country is heard worldwide. When I do my live Facebook and You Tube show, I have about twelve to fifteen countries that tune in every morning. On average, we have fifty to sixty countries tuning in everyday.
Be sure to listen in to Heaven's Country every morning with Marty Smith to hear some great music and meet a great community of listeners. Marty Smith will encourage you and leave you laughing. As Marty would say, "Take it from the Top!"
https://www.facebook.com/EMTMarTay
Tags:
Beyond the Song
,
christian country
,
gospel music
,
Heaven's Country
,
Jantina Baksteen
,
Marty smith
,
southern gospel
Posted in
Beyond the Song
,
christian entertainment
,
Christian interest
|
Comments Off

on Beyond the Song: Meet DJ Marty Smith
Written by Staff on May 8, 2020 – 6:33 am -
Beyond the Song: The Adams Family sings "I Can't Quit"
I got in touch with Tim McFarland who sings with the Adams Family group and he joined me for this interview. Enjoy the story, as we go Beyond the Song with the Adams Family.
Jantina Baksteen: Please introduce the Adams Family to the readers of SGNScoops.
Tim McFarland: The Adams Family is an American southern gospel band, named after its founder and leader Russ Adams, based out of Trenton, Ohio. As of January 2019, the band consists of Russ Adams, Susan Longworth, David Longworth, and Tim McFarland. Although the group started out with Russ, his sister, brother and brother in-law in the 1970s, it has had very few band member changes.
Russ Adams is proud to be standing side by side with part of his family singing about the good news of the Lord Jesus Christ. Russ plays the guitar and sings lead and baritone for the group. Russ lives in Trenton, Ohio, with his beautiful wife Peggy.
Susan Longworth is the youngest and only daughter of Russ and Peggy. Her beautiful voice and talent on the piano are small in comparison to her love for God. While traveling she met the love of her life David Longworth who now stands side by side with her on stage nightly. They have raised two beautiful children and reside in Trenton, Ohio.
David Longworth is the only son-in-law of Russ and Peggy, and is the lead guitarist and sound man. His guitar skills are second to none and adds a unique style to the group's sound. David is also a minister of the Gospel. David resides in Trenton with his wife Susan and their two children.
Tim McFarland is the newest member of the group. Tim joined in 2011 as bass player and now sings lead and tenor backup vocals. He resides in Ross, Ohio. Tim is married to his wife Lisa; they have three daughters and a son, along with five grandchildren.
JB: Who are your musical influences?
TM: One of the Adams family influences in the early years was their friends, The Hinsons.
JB: As for right now you have a great new radio release called, "I Can't Quit," written by Stephen Phillips. On what album is this recorded?
TM: The song "I Can't Quit" is our latest release from our CD, The Time is Now.
JB: What made you to record this song and what is the message?
Susan Longworth: During song selection, which is listening to about 300 plus songs that were sent to us by various writers, I decided to start scanning the internet for some other songs. I came across "I Can't Quit" on You Tube. After presenting it to the group, we were all like, "Oh my gosh, we have to do this song!" The message in it hit all of us, and those songs are hard to find.
The message in this song is so powerful! It talks about not quitting because Jesus never quits on us. How life can be hard and overwhelming at times and you sometimes just want to quit and give up, but as a child of God, he instills a fire within us that keeps burning and that fire keeps us going.
JB: What does this song mean to you personally? 
TM:  I'll just be honest here, there was a time in my life when it seemed like my whole world had been taken away from me. I wasn't sure if there was even a reason to go back to church, and I had grown up a pastor's son. BUt then God, just like he did for Jeremiah, reminded me I wasn't the only one that ever been through stuff. He rekindled the flame in me, gave me new visions and told me not to quit. So yes, this song gets personal.
JB: Do you have a testimony to share (about this song)?
TM: I don't think we have sung this song out when/ where we haven't gotten a strong response. The song relates to everyone, pastors, song leaders, every Christian out there living day to day.
JB: How does the crowd respond to this song?
SL: We have been singing this song out for almost a year now and the affect it has had is overwhelming. Night after night, God's children are usually doing one of three things: Standing with arms lifted in praise, crying and sharing emotionally, or praying for God's help and mercy. We have watched it as it touched the lives of the youth and the elderly, we have even seen congregations gather around their pastors and pray for God's hand of mercy to keep him strong. Now that's a testimony!
TM: This song has become so powerful in our own lives, that Russ and I have asked to do it with the track only. We want to enjoy the presence of the Holy Spirit without having to worry about playing it.
JB: What is your favorite Bible scripture? 
SL: My favorite Bible scripture is Isaiah 40: 28-31.
JB: The Butler Music Group is your agency. How is it to work with a celebrity like Les?
TM: Working with Les has been awesome and the best experience we have had as a group recording. He's caring and has become a great friend. We all clicked from the beginning with Les. He will even tell you we are the only group he knew nothing about when we walked in the studio, yet through a word of prayer everything changed. Not only is Les a walking Southern gospel encyclopedia and icon, he's a good old-fashioned preacher. Now, how can you go wrong with that. We are so honored to be working Les and the fine people at Butler/ Family Music Group. In our eyes, they're the best.
JB: Do you have a funny road story?
We always like to share stories about some of our trips, so here's a recent one from this past year.
As most know, since the bus went down, we've been traveling in vehicles from place to place. One Saturday night, we all met at a hotel in the town we were scheduled to sing in on Sunday. After eating dinner that night we returned to our rooms, but not before we decided where we were going to eat breakfast the next morning. That's important stuff you know. Anyway, it was decided that we'd go to McDonalds. Well the next morning, Russ and Peggy got up and decided they would rather eat at the hotel (great choice on their part, I'm just saying). Not being a problem, David and Susan decided to ride to breakfast with Tim and his son Zach. Russ and Peggy soon joined them for a cup of coffee and a few laughs. After breakfast it was time to head on to church. Russ, Peggy, Susan and David went out one side of the building, Tim and Zach the other. Somewhere in the process David stopped to grab something, not sure what it was, probably not important. Anyway, what happened next was textbook. (Don't get ahead of us now). Russ pulled out thinking Tim had David. Tim pulled out thinking Russ had David and the rest is history.
While leaving the lot, Russ looked up to see David running with his hands in the air trying to get somebody to stop and give him a ride. In the meantime, oblivious to what had just happened, Tim just keeps on going. They finally catch up to Tim and that's when it happened. Tim's phone rings, it's Susan on the line, she made one little statement that would nearly get them all killed. "Tim tell David I have his guitar!" (Now, mind you, Russ is pulling a trailer full of equipment). Tim locked on his breaks in front of Russ, went from 45 to 0 in .0 seconds. He made a U-turn in the middle of a major highway, and headed back to McD's to get his guitar player and sound man. All he could hear on the other end of the line was laughter, all they could hear was Tim's heart hit the floor.
And then they laugh when Russ introduces the group and says, "This is what's left of my kids that travel with me."
JB: Where do we find you on the internet?
TM: The Adams Family can be contacted in several ways. First and foremost, would be our webpage HERE. We also have a few other media outlets like Facebook/ The Adams Family, or on Twitter/adamsfamilysingers. Bookings can be made online HERE  or by calling Russ directly at (513)708-6532.
Listen to the Adams Family singing "I Can't Quit," written by Stephen Phillips of the Phillips Family:
Thank you, Adams Family, for sharing the in and outs of your ministry. Hopefully you all will be back on the road soon, sharing the greatest message through song, for His glory and salvation to those who are lost.
By Jantina Baksteen
Did you know that you can receive the printed, full-color version of SGNScoops Magazine by subscription? Find out more 
HERE
.
Tags:
Beyond the Song
,
gospel music
,
I can't quit
,
Jantina Baksteen
,
Southern Gospel Music
,
The Adams Family
Posted in
artists
,
Beyond the Song
|
Comments Off

on Beyond the Song: The Adams Family sings "I Can't Quit"
Written by Staff on April 7, 2020 – 8:02 am -
Beyond the Song with Tribute Quartet
By Jantina Baksteen
I got in contact with Gary Casto of Tribute for this interview, to talk about the album, "Living the Story," and the single, "The Healer Hasn't Lost His Touch." Tribute Quartet members are: Gary Casto, Josh SIngletary, Anthony Davis, and Gus Gaches.
Jantina Baksteen: Please share how the dynamic group, Tribute, was born!
Gary Casto: Josh and I traveled with a family group by the name of, "The Wilburns," and when they retired in 2005, they "passed the mantel" to us. We officially started Tribute on Dec. 31, 2006.
JB: You recently went through a line up change as Riley Harrison Clark stepped down to pursue a solo career. Gus Gaches then stepped into the tenor position. How did this transition go?
GC: With Gus's tenure on the platform and studio producing experience, it made the transition very easy.
JB: Your new project, "Living the Story," has been released. Tell us about this album. What is the story Tribute lives?
GC: "Living the Stories:" We are truly excited about this new project. This 10 song project speaks to the very lives that we all live and the part it plays in God's bigger story. Tribute has had ups and downs, and it has all been to the furthering of God's story of sovereignty, grace, and the pursuing and growth of His kingdom. Each night we have the opportunity to hear the stories of people and where God has them at those points in life. It really makes you stop and realize (the size) of a true story that's being created every second of every day.
JB: The song, "The Healer Hasn't Lost His Touch," is on the charts now. Please tell us the story of this song. What does the message mean to you personally?
GC: This was the very first song we chose and put on hold for the new album two years prior. This song is a reminder that no matter what you are facing, whether it's physical, emotional, financial or spiritual, The Healer, Jesus Christ, knows exactly where you are at, and he hasn't lost his healing touch.
JB: What message do you give to the crowds who attend your concerts every night?
GC:  Our message each night is to let our listening audience know that we serve a real, living Savior that loves them greatly.
JB: What do you do when the concert is over and you're back on the bus?
GC: (We are) usually looking for food. (Laughs). We do try to recall and discuss how we felt the concert went and how to improve for the next one.
JB: Who is the loudest of all of you?
GC: That would would be a toss up between a couple of them. Probably best if I move on from this question. (Laughs)
JB: What's your favorite place to eat?
GC: I have so many favorites, but if I had to narrow them down, I would say Houston's and Morton's.
JB: What's ahead for Tribute in the near future? Do you have any special  events, or are you traveling outside of the States?
GC: We just finished a new concept video of a song from our new project that will be releasing soon. We are working on another European tour and possibly another trip to Africa.
JB: What was your latest blooper that happened on or off stage?
GC: We were a couple minutes from going on stage, and the pastor sent someone to get me because he needed to speak with me about the evening program. When we finished talking, I started running because I heard the music of our first song playing. When I got to stage door, it was locked. To make a long story short, I tried several other doors and finally found one that wasn't locked and ran onto the stage just as we stared singing first word of song. Needless to say, I was out of breath and could barely sing any notes – everyone was laughing!
JB: Where can we find you on the web?
GC: On Facebook:HERE
On the Web: HERE
And Twitter: @tributequartet
Enjoy the Tribute Quartet singing, "The Healer Hasn't Lost His Touch"
This single by Tribute has hit number one and top five in the national gospel charts, and they are having a party! You can be a part of this online celebration TONIGHT, April 7, HERE.
Thank you to Gary Casto for taking us Beyond the Song with Tribute Quartet. May God keep you all safe and well.
Did you know that you can receive the printed, full-color version of SGNScoops Magazine by subscription? Find out more 
HERE
.
Tags:
Anthony Davis
,
Beyond the Song
,
Gary Casto
,
gospel music
,
Josh Singletary
,
Living the Stories
,
Southern Gospel Music
,
The Healer Hasn't Lost His Touch
,
Tribute
,
Tribute Quartet
Posted in
artists
,
Beyond the Song
|
Comments Off

on Beyond the Song: Tribute Quartet sings "The Healer Hasn't Lost His Touch"
Written by Staff on April 4, 2020 – 7:59 am -
Beyond the Song by Jantina Baksteen featuring The Hyssongs
I caught up with Richard Hyssong of popular trio, the Hyssongs, to talk about their new radio song, "There Is God." I love the family blend on this song. My first comment to Richard was, "Is this a Shane Roark song?" True story! Enjoy this interview. 
Jantina Baksteen: "There is a God," is your third release to radio after "Choose Life," and, "God Says You Can," off of your latest project, Pressing On. Those three titles that are uplifting by themselves. What is the story behind this album?
Richard Hyssong: Our family has recorded at Chapel Valley with producer, Shane Roark, for about sixteen years. When we started working on our CD, Pressing On, our goal was to pick songs that would encourage people. It seems like the world is filled with hopelessness and the only one that will give us hope is Jesus Christ. We do not have a travelling ministry for awards or accolades, but we just found out that this CD was just nominated as one of the top 10 albums of the year.
We feel really blessed at how well our first single off this album has done. "God Says You Can," has been on the charts for seven consecutive months. When we first heard this song, written by Matthew Lawson, we knew we had to record it. Phil 4:13 says "I can do all things through Christ which strengthens me."  Many are called but due to self doubt, or others doubting them, they do not act on that calling. We need to remember that when God says you can, there is nothing you cannot do!
Prior to that we released "Choose Life," which was the No. 1 song in Southern gospel last fall. That song was recorded about seven years ago. We decided to send the song to radio due to the timing of what was happening world wide. The song has three powerful verses, and each verse has a story. We knew that the messages needed to be heard, and people's lives were changed. Michael Frost, the writer of the song has actually sent us another single that we cannot wait for everyone to hear later in 2020.
JB: Shane Roark is the writer of this powerful song, "There is a God." Did Shane write it especially for this project?
RH: "There is a God,", written by Shane, is our brand new radio release. It was written as a response to those that question and deny that God exists. When we were in the song selection stage of our new album, we discussed the state of our world. This song seemed to keep coming up, and there was no doubt we needed to record it. The song seems to be perfect for today as people are questioning everything.
JB: What is the message in this song?
RH: At this point, the world is dealing with Covid 19. As a full time music ministry, there is no income due to churches and venues being closed. In fact, as of right now, no one knows how this will effect world economically. So for me, this song has a deeper meaning. We know that God will take care of us regardless of what happens. God is the same yesterday, today, and forever and as the song says "There is a God, He knows my name." I believe that with all my heart.
JB: I know you have an amazing testimony to share of your daughter, Mckayla. Can you share some of that with the readers?
RH: Most people know that our daughter, Makayla, was born with twenty-two tumors in her heart, and masses of brain tumors. She was just three days old when they discovered her physical issues. My wife, Kelly, and I were told that she would most likely not survive, and that if she did, she would never walk or talk. People all over the world prayed for her and today, she is eleven years old, and doing fantastic. All of her heart tumors are completely gone and she is doing great!
JB: When you look back to that time and that trial with your family, how does that mesh with the message in this song? 
RH: Going through that with our daughter has shown us the power of God. There is no doubt in our minds that "There is a God."
JB: You travel as a family. How does it feel to spend so much time together?
RH: It is a little different travelling with your family. We have three generations in one vehicle, which can be quite interesting at times, however, we do get along quite well. 
JB: Can you share a funny story that happened on the road? How many dates do you do in a year?
RH: Our family typically performs 225 – 250 concerts and services per year. Each year it seems like we are busier than the year prior. 
Funny story: If you spend anytime with our family, you know we love to laugh. The first year at NQC, we were invited to do a TV interview. We were told that the program was called Daystar. Our time slot was at 8:00 p.m., and we needed to be there 10 minuted prior to sign some paper work. When we arrived at the Daystar network booth, they had no idea who we were or who had scheduled us. I typically do not push, but I felt that they made a huge mistake and had scheduled others and pushed us out. They informed the Booth Brothers that they had made a mistake, and needed to slide the Hyssongs (who nobody knew back then) in their spot. We did the interview and had a great time. Once we were done, we headed toward our booth. As we were walking back another man came up to us and was very upset with us. He informed my family that he was waiting to record us, and that he hosted a TV show with same name, Daystar, but not on that network. What are the chances! Talk about humiliating, however we got on both networks and shows!
JB: Makayla is does an awesome job together with you on stage. Does she have the passion to follow in your footsteps?
RH: I love having our daughter sing a few songs with us at each concert. At this point, I am not sure what she will do in the future. Of course, I would love to have her and our son continue being a part of our ministry in some capacity. However, we want them to make those decisions and follow God's leading. They both have some great gifts and it will be fun to see what the future has in store for each of them.
Please enjoy this video, as the Hyssongs sing, "There is a God!"
Special thanks to Richard Hyssong for chatting with us on Beyond the Song. You can find out more about the Hyssongs HERE.
Did you know that you can receive the printed, full-color version of SGNScoops Magazine by subscription? Find out more 
HERE
.
Tags:
Beyond the Song
,
gospel music
,
Jantina Baksteen
,
Richard Hyssong
,
Southern Gospel Music
,
The Hyssongs
Posted in
artists
,
Beyond the Song
|
Comments Off

on Beyond the Song: The Hyssongs sing There is a God
Written by Staff on March 31, 2020 – 2:21 pm -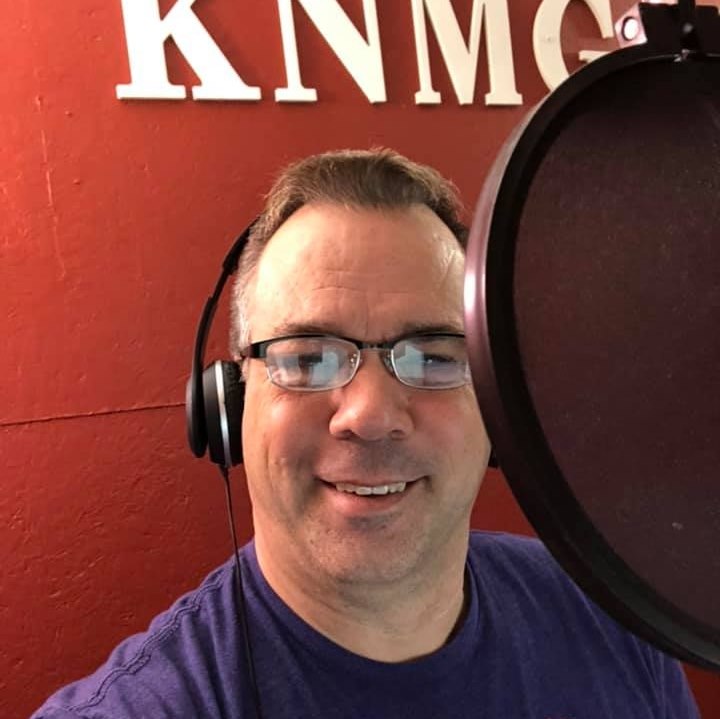 Beyond the Song with Scott Peek by Jantina Baksteen
For this edition of Beyond the Song, Jantina Baksteen reached out to Scott Peek who is the owner, manager and host of KNMG radio, a station she has listened to for almost six years.
KNMG will celebrate it's 8th Annivesary this year.
Thanks Scott, for taking time out of your busy life to join this interview.
Jantina Baksteen: Can you introduce yourself?
Scott Peek: I'm the owner and morning on-air personality at KNMG. I have three amazing children, and I'm looking forward to getting married in June, Lord willing.
JB: Can you share about the birth of KNMG radio station?
SP: After three-and-a-half years of running a concert series, I was noticing a need growing for more music on a consistent basis. While standing on stage during intermission, I asked the audience if they would enjoy a station in our area playing this music full time. People I had never met, walked up to me and handed me cash, and said, "Get started." Six months later, KNMG was live. It will be eight years, come August.
JB: How did you become a radio DJ? Was it a desire from early age?
SP: I've loved gospel music all my life, but had no idea or intention to end up in the gospel music industry. That's a God thing. I spent the first 20 plus years of my professional life in the paint industry. A health issue forced me out of the profession, and led me on a path that culminated in where I am now, including time as a weekly contributor on both a local TV station, and a national radio program.
JB: Where are you located and what exactly is needed to start an internet radio? 
SP: We are based in the midwest, near Kansas City. As far as starting a station, you need a multitude of things, including good people to support you.
JB: What do the call letters KNMG stand for?
SP: The letters represent Northwest Missouri Gospel.
JB: How far does your broadcast reach?
SP: Since we are an internet-based station, we have been heard globally in over 70 foreign countries and of course, all 50 states here in the U.S.
JB: Besides being a radio DJ playing 24/7, you have an morning show every work day. Please share your mission on this daily work?
SP: We do have a morning show and I'm blessed to be the host. We try very hard to keep everything positive, sharing the saving message of Christ to the non-believe, while encouraging the believers. We all have our struggles, and gospel music is an amazing bridge to reach all types of people.
JB: Do you have a testimony to share?
SP: My entire life is a testimony. I've been on mountain tops and I've been in the deepest of valleys. I've failed him so many times, and yet he restores me every time with his grace. I'm living proof that if you think you've done too much, wandered too far away, you'll never out run his love. Now I have this station, three beautiful kids, an amazing fiancé, and looking forward to what he has in store for all of us. God is good.
JB: What is on top of your bucket list?
SP: I want to visit Jerusalem.
JB: What group would you have liked to interview that is no longer around?
SP: If I could interview one group, it would be the Cathedrals. Glen Payne and George Younce are two of my heroes.
JB: Who is your greatest influence  for doing this work?
SP: My mom has been my greatest influence in everything I have done. She has always been my biggest fan,  biggest supporter, and best friend.
JB: Can you recall a song that touched you in your early years and hooked you on Southern gospel music?
SP: There were so many growing up. Bill Gaither was big in our house, I just didn't realize who he was. But if I had to pick one, I would have to say the Cathedrals, Step Into The Water.
JB: Something catastrophic happened to your station last year. Can you tell us about it?
SP: Last year, May 28th to be exact, we were devastated by a flood. I had awakened early that morning, and as I walked into the studio, I was standing in eight inches of water throughout the studio. But again, God is good and friends and artists came together, and here we are …….
JB: What's ahead for KNMG radio in the near future? 
SP: I'd love to tell you what is on the horizon, but I'm going to be a little secretive here. But I promise it's going to be good. Stay tuned.
JB: How can our readers listen to KNMG?
SP: The easiest way to find KNMG is to download our free app "KNMG," and be sure to allow notifications, so we can keep you updated on upcoming events. You can also listen online at  www.KNMGRadio.com
Thanks so much Scott for sharing your work to preach the word through song on this fine station. What you said with your own words, KNMG is: "A station that God took over a long time ago," to reach the world.
Did you know that you can receive the printed, full-color version of SGNScoops Magazine by subscription? Find out more 
HERE
.
Tags:
Beyond the Song
,
gospel music
,
Jantina Baksteen
,
KNMP
,
Scott Peek
,
Southern Gospel Music
Posted in
Beyond the Song
,
sgn scoops magazine
|
Comments Off

on Beyond the Song: Scott Peek of KNMG
Written by Staff on March 27, 2020 – 1:28 pm -
Beyond the Song by Jantina Baksteen
I came in touch with Michael Roberts last year at the Alabama Quartet Convention. Recently, he sent a brand new song put out to radio. Michael agreed to join us for this interview to share his ministry and how this song "Broken China" was created. 
Jantina Baksteen: Can you introduce yourself to the readers of SGNScoops?
Michael Roberts: I live in Waynesboro, Mississippi, with my wife, Heather and our two children, Jonah, 19, and Laiklynn, 16. We attend Pleasant Grove Baptist Church. 
JB: How did your ministry start?
MR: I've really been singing most all my life. I started out singing as a child with my siblings at our local church and I just never stopped. I have always had a deep love and an inclination towards music for as long as I can remember. As I grew older, I started to write songs and it all just came together sort of naturally,  and now I just follow the calling God had placed on my life to wherever He leads to the best of my ability. 
JB: When I hear you sing, I notice your inspiration comes from the Hinsons?
MR: Yeah, Kenny Hinson is a really huge influence. I think I owned every single album The Hinsons ever released. He just had that smooth-as-butter quality in his voice that drew you in and commanded your attention. Love, love, love Kenny Hinson. As far as other influences, I really listened to lots of groups growing up, but most of my attention was pretty well focused on The Hinsons as long as they were singing.
JB: You've released a new song to radio that you wrote; can you share how this song came together?
MR: The song, "Broken China," actually came to me a number of years ago. It was born out of Isaiah 64:8. It's really just my rendition of what that verse speaks to my heart. I realize it's a little different; maybe a tad unusual, but God just spoke to my heart of the message of His total redemptive work in our brokenness through this scripture. "Broken China," was the result. 
JB: What is the message in this song?
MR: The message of this song is simply a message of restoration. It's not about a patch-up. It's about the astounding restoration of an intended masterpiece, which has been destroyed and ultimately thrown away, finding itself in total shambles, and then being sought out and re-formed into its intended purpose and grandeur by the Master mender. Total restoration; that's the message of this song.
This song speaks to me on such a personal level. The message is really an intense reminder that God loves the broken ones. We are all born into a broken world, and our broken, sinful condition isthe direct result of man's broken relationship with God, our Creator. God gave me this song a while ago but, honestly, the true dimensions of it were just recently breathed into my spirit. It speaks to more than God just simply picking up a broken thing and glueing it back together, but rather, it speaks of the path of one's destruction from the point of the fall, to the sweeping away and decimation of the pieces of that life, to its place of total hopelessness and helplessness in a dank, dark gutter of absolute despair. And it is in this place of utter futility with not even a flicker of hope that Christ bends to embrace the remnants of this broken life and is willing to do the hard work required to put it back together. And He doesn't just patch us up and leave us with just what's left of our failed lives, but He searches the dust, the winds, and the waters to recover every microscopic particle, and then He totally and unimaginably redeems and restores us to the flawless masterpiece He had originally intended us to be. His specialty is the pursuit of those whom He loves, even to the ends of the Earth, where He loves them back together. This song says to me that He loves me beyond my imagination and He cares enough to find me wherever I might have fallen to, and longs to make this broken thing beautiful and useable again by His grace, and for His honor. 
As far as my testimony, this song pretty much sums it up. I've made a lot of mistakes. I've succumbed to a nature of sin. I've experienced God's staggering grace and salvation.  I've run from His call upon my life. I have been relentlessly pursued by His love as He sought to help me find my way. I am grossly flawed, but immeasurably loved and marvelously redeemed. I am that broken thing restored and made useable again. My testimony is His love and grace personified. The name of my upcoming CD is "Prodigal". I am that broken thing restored. I am that weary wanderer come home to the safety and refuge of my Father's arms. 
God is fully in control of everything, including this time of crisis that the world is now experiencing. He is faithful and He is present in this and every situation we face. His promises are not compromised and His sovereignty is not threatened. He is our rock and our refuge in every circumstance. 
JB: What's your favorite Bible verse?
MR:  Psalm 91:2  I will say of the Lord, " He is my refuge and my fortress, my God, my God in whom I trust."
JB: What's a saying you use a lot?
MR: "Remember to keep the main thing, the main thing." This is actually a saying I picked up years ago from a dear departed friend and an amazing bass singer, Kirk Hinton, who I had the privilege of ministering with.
JB: Where can we find you on the web?
MR: My website is presently under construction, but in the meantime, I can be found on Facebook @Michael Roberts @ Michael Roberts Music Ministries.
Thanks Michael for sharing your ministry with SGNScoops. May God use you to bring the folks you meet closer to Him who is the only way to salvation.
Did you know that you can receive the printed, full-color version of SGNScoops Magazine by subscription? Find out more 
HERE
.
Tags:
Beyond the Song
,
Broken China
,
christian country
,
gospel music
,
hinsons
,
Michael Roberts
,
Southern Gospel Music
Posted in
artists
,
Beyond the Song
|
Comments Off

on Beyond the Song: Michael Roberts sings "Broken China"
Written by Staff on March 13, 2020 – 7:59 am -
In this edition of Beyond the Song, Jantina Baksteen talks to Rodger Lemley, songwriter.
Through Bonita Eileen, I came in contact with Mr. Rodger Lemley, the writer of the song "Mountain." I was in the studio with Bonita last year when she recorded this song and it holds a special place in my heart.
Jantina Baksteen: I came in contact with you through the song "Mountain" that Bonita recorded, written by you. Could you give a short introduction of yourself?
Roger Lemley:  I am a 64 year old retired coal miner, having worked underground for 37 years mining coal. I still work part time as a welder helper for a contractor. I am married to Almah and have 4 daughters, Amber, Elizabeth, Ashley, Amy and a step daughter and son, Armando and Amanda. We also have nine grandchildren. I also am in a Christian band called "His Royal Blood." 
JB: How did this powerful song come together?
RL: With The Holy Spirit's help, I wrote Mountain in 2014. The reason for writing it is a very powerful testimony regarding my step-son Armando Saenz. Armando was in the military having served two tours in Iraq and then was in Afghanistan. When he came home to San Antonio, Texas, from Afghanistan, his wife had left (him) and had gone to live with her father in New Mexico. Armando had PTSD from the war, and not having his wife with him anymore, he had gotten into drugs and was addicted to heroin. It got pretty bad for him, selling almost all he had for the drugs. He would call his mother(my wife] and she would pray for him, but we lived in West Virginia, 1600 miles from San Antonio and that was the only way for her to help him, with prayer and encouragement. But then one Sunday night he called and told his mom he was so tired of everything abd that he was going to end his life. She was beside herself not knowing what to do and she looked at me and said, "God has to move this mountain!"
So I know we prayed and I told my wife to bombard Heaven with prayer by calling all the prayer lines she could and have them pray for her son. And she did! All the next day she called and they prayed! We didn't know if her son was dead or alive, but later he called his Mom and told her that his wife and Dad were coming from New Mexico to take him back with them to New Mexico.
He got off the drugs, enrolled in college, and not too long ago he graduated from Pre-Law and is now trying to go on to law school to become a lawyer! God moved that mountain for that boy!
JB: Who else recorded it?
RL: The band I'm in recorded "Mountain" in 2016 and it was sung by our lead singer Candy Mayle. We put it out to radio and it was No.2 in October, 2018, on Branson Gospel Radio. In February, 2019, Bonita Eileen and I came in contact with each other via New Journey Radio. Bonita had heard "Mountain" on the radio and wanted to know if she could record it. She did and did a great job! It's now on many radio stations promoted by Randall Wildes.
JB: Have you written more songs?
RL: I have written many songs and it's amazing to me that God has allowed this song "Mountain" to be played on radio. I hope and pray it's touched many people.
JB: Has this song touched you personally?
RL: There have been "Mountains' in my own life. I'm diagnosed with CML cancer. So, I have my own mountain in my way. But by the grace of God and the blood of Jesus, it's going to move. I hope it has helped someone else to know there is a Savior whose name is Jesus Christ and that faith can move mountains!
As for Bonita Eileen, she shares she recorded that song in 2019, and she just brougt it out as a single. It has been well received by listeners and is often requested on New Journey Radio.
Thank you, Rodger Lemley, for sharing your story with the readers of SGNScoops. We hope you can use your writing gift to bring out more songs that will bless the listener and bring people to the Jesus.
By Jantina Baksteen

You can reach out to Bonita Eileen through
Facebook HERE. 
Visit Bonita Eileen's website HERE.

To contact Rodger Lemley click HERE.
For more Gospel Music News, read the latest issue of the SGNScoops Magazine HERE.
Download SGNScoops Magazine PDF 
Here
Find SGNScoops Magazine On Facebook 
Here
Listen To Today's Gospel Music 
Here
Tags:
Beyond the Song
,
Bonita Eileen
,
christian country
,
gospel music
,
Jantina Baksteen
,
Mountain
,
Rodger Lemley
,
Southern Gospel Music
Posted in
announcements
,
artists
|
Comments Off

on Beyond the Song: "Mountain" sung by Bonita Eileen