Written by Staff on March 2, 2018 – 7:47 am -
Historical musical tribute celebrates Billy Graham's ministry
Arden, NC. (March 1, 2018) – At Rev. Billy Graham's historic Crusades, Gospel music always paved the way for his message. In a moving video memorial titled "Passing the Torch," The Billy Graham Evangelistic Association (website here) and Crossroads Label Group (website here) pay tribute to Graham and the music that played a significant role in his ministry.
The music and video medley shows George Beverly Shea in Los Angeles in 1963, Ethel Waters in New York City in 1957 and Johnny Cash in Irving, Texas in 1971 singing "I'd Rather Have Jesus," "His Eye Is On The Sparrow," "Peace In the Valley" and "How Great Thou Art" before modern Gospel artists Michael W. Smith, Melinda Doolittle and Jason Crabb pick up and carry on the tunes.
The tribute debuted after Graham's death February 21 to a live audience while a motorcade took his body from The Cove in Asheville, NC to The Billy Graham Library in Charlotte, NC over the weekend. It signifies a passing of the torch from one generation to the next and stands as a reminder of the timeless nature of Graham's ministry.
"I believe as Billy Graham passed from this life to his eternal life, the Lord himself said "'Well done my good and faithful servant!'" says Jason Crabb. "I was honored to sing at Billy's final crusade in New York, and perform many times at his wonderful training center called The Cove . I was happy to be a part of this extraordinary tribute video."
The video was produced several years ago as one of many memorial tributes to the evangelist that would be shown after his death. Crossroads produced the complex musical score while the Billy Graham Evangelistic Association produced the captivating video at the Blumenthal Theatre in Charlotte, NC.
It has now been viewed more than 2 million times.
"Being asked to produce this audio piece for the Graham organization, in conjunction with my wife Kimberly, was such an honor," says Chris White, co-owner of Crossroads Label Group. "Session leader, Jeff Collins, along with our studio players and engineers, totally made the piece come to life. Being a part of this production, to honor the life of Dr. Graham, was certainly one of the greatest highlights of my career."
Audio Credits:
Chris White, senior audio producer
Jeff Collins, recording session leader
Van Atkins, engineer
Kevin Ward, engineer
Video Credits:
The Billy Graham Evangelist Association, executive producer
Vonda Harrell, senior producer
Kevin Adamson, director
John Schroter, editor
Kim White, producer
About Crossroads:
Crossroads is a market leader in the Southern Gospel, Bluegrass, and Americana fields. Established in 1993, following the combination of Horizon Music Group and Sonlite Records, Crossroads now operates several divisions including Crossroads Label Group (Horizon Records, Sonlite Records, Mountain Home Music, Skyland Records, Pisgah Ridge Records, Crossroads Records, and Organic Records), Crossroads Distribution, Crossroads Radio Promotions, Crossroads Publishing Group and Crossroads Recording Studios. Led by a strong executive team of Christian music and Bluegrass music veterans, Crossroads combines cutting-edge technology with creative innovation to connect fans with our artists' life-changing music. View the Crossroad's website here.
You Can Download SGNScoops Magazine 
HERE
Find SGNScoops Magazine On Facebook 
HERE
Listen To The Best In Todays Gospel Music 
HERE
Tags:
Billy Graham Evangelistic Association
,
Billy Graham.
,
crossroads
,
Ethel Waters
,
George Beverly Shea
,
Jason Crabb
,
Johnny Cash
,
Melinda Doolittle
,
Michael W. Smith
Posted in
announcements
,
artists
|
Comments Off

on Crossroads Partners with the BGEA to Honor the Ministry of Billy Graham
Written by scoopsnews on February 21, 2018 – 5:34 am -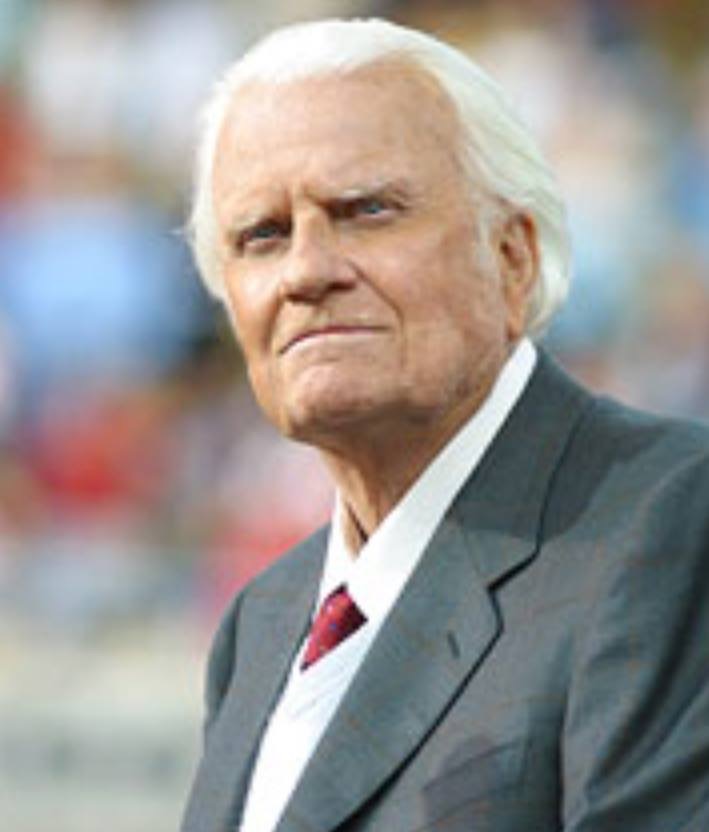 Saddened to hear the news of the passing of Dr. Billy Graham.
Thank you Bro Graham for a life well lived!
Enjoy your Eternal Reward.
We at SGN Scoops are praying for the family.
Tags:
Bilky Graham
,
Billy Graham Evangelistic Association
,
Billy Graham Library
Posted in
announcements
|
Comments Off

on Billy Graham , A General in God's Army Has Gone Home
Written by Rhonda on November 29, 2010 – 2:46 pm -
CHARLOTTE, N.C., Nov. 29, 2010 /Christian Newswire/ — The next television special from the Billy Graham Evangelistic Association (BGEA), which begins airing Nov. 29 online and on national Christian networks, focuses on "The Greatest Journey," a discipleship Bible study program from BGEA and Samaritan's Purse. The program teaches children all over the world who have received shoe box gifts from Operation Christmas Child more about beginning a relationship with Jesus Christ.
"Samaritan's Purse and the BGEA have teamed up to create 'The Greatest Journey', a 12-session Bible study program for children after they receive their [Operation Christmas Child] gift," said Franklin Graham, president and CEO of BGEA and Samaritan's Purse, in the program. "A lot of folks are getting involved in this project, and we're excited."
In the program, viewers will follow Christian recording artists Matthew West and BarlowGirl to Colombia and Belize, respectively, on distributions of shoe box gifts for needy children. Showing that the impact of Operation Christmas Child doesn't end with a shoe box, the program explains how "The Greatest Journey" is working now to help children understand what it means to follow Jesus.
"I've had the chance to see first-hand the type of impact Operation Christmas Child can make, not only in the lives of the children who are receiving those gifts but in the lives of the people who are back home packing those shoe boxes," says Matthew West in the program. "Watching 'The Greatest Journey' begin in these children's lives is something I'll take with me everywhere I go."
Viewers will see students from Riga, Latvia's first graduating class of "The Greatest Journey" discipleship program, where Franklin Graham personally congratulated the students. After completion of the program, children received a certificate and their own copy of the New Testament translated into their native language. The graduation ceremony also presented an opportunity for many parents to hear the Gospel.
"One of the great benefits of Operation Christmas Child and 'The Greatest Journey' is the children who receive the boxes," said Graham. "But, it's [also] the parents. Many of these parents are not believers."
The program also includes a powerful segment on Haiti, which is still recovering from the earthquake in January as well as the recent outbreak of cholera. Many Haitian churches have invited Franklin Graham to hold a Festival in the country in January 2011. One local pastor, Vladimir Dorsainvil, who lost his wife and daughter in the earthquake, is helping with Festival preparation, as well as Operation Christmas Child distributions and "The Greatest Journey" program.
"Christmas in Haiti this year is going to be pretty tough. This country is still struggling, even though there have been some great things that have happened this past year," notes Graham in the special. "We want to do everything we can to not only help the people of Haiti, but to reach them with the Gospel of Jesus Christ."
The Billy Graham Evangelistic Association deployed its Rapid Response Team, alongside Samaritan's Purse, shortly after the tragic earthquake, and it has maintained its presence in the country since. In addition, BGEA is currently making preparations for its My Hope evangelism project to take place in July 2011.
The television program also features the world premiere of the music video for BarlowGirl's new song "Hallelujah (Light Has Come)," produced by the Billy Graham Evangelistic Association. To watch the program online or to find dates, times and networks for television airings, please visit www.billygraham.tv.
About Operation Christmas Child
Operation Christmas Child is a kids-helping-kids project of Samaritan's Purse that uses simple gift-filled shoe boxes to let hurting children know that they are loved and not forgotten. Each year, thousands of volunteers pack shoe boxes with toys, school supplies, necessity items and handwritten notes of encouragement, which are hand-delivered to millions of children around the world suffering from natural disaster, war, terrorism, disease, poverty and famine. Since 1993, OCC has hand-delivered shoe box gifts to more than 77 million hurting children in more than 130 countries.
About BGEA
BGEA proclaims the Gospel of the Lord Jesus Christ throughout the world by every effective means available. From its headquarters in Charlotte, N.C., BGEA directs a wide range of domestic and international evangelism ministries, including: large-scale Festivals led by evangelists Franklin Graham and Will Graham; Dare to Be a Daniel, a youth evangelism training project; My Hope World Evangelism Through Television; the Billy Graham Rapid Response Team, offering the hope of Jesus Christ in the midst of tragedy; and many others through print, television, telephone, radio and the Internet. For more information, please visit www.billygraham.org.
Christian Newswire
Tags:
Billy Graham Evangelistic Association
,
Billy Graham.
,
Franklin Graham
,
Operation Christmas Child
,
Samaritan's Purse
Posted in
Christian interest
|
Comments Off

on Next Billy Graham TV Special Takes Viewers on 'The Greatest Journey'