Written by Scoops Staff on December 8, 2010 – 12:54 am -
ASHVILLE /Christian Newswire/ — Upper Room Books author Missy Buchanan will be featured on ABC-TV's Good Morning America on Monday, Dec. 13, in a segment about aging and faith with Lucimarian Roberts, mother of GMA co-anchor Robin Roberts.
Buchanan, author of multiple books for older adults, developed a deep sensitivity to their needs and feelings after serving as a daily caregiver for her aging parents. She is now an advocate for older adults.
Mrs. Roberts, age 86, read Buchanan's book, Living with Purpose in a Worn-out Body, and was so moved that she called Buchanan and asked, "How did you know what I was thinking?"
The interview took place in Robin Roberts' New York apartment. The three women spoke frankly about challenges the Roberts' family is encountering — especially communication — as Mrs. Roberts is growing older. Matters of faith were an important part of this conversation.
On the day of the interview, Lucimarian Roberts said to Buchanan, "Thank you for writing what I feel but can't always say."
"It occurred to me that the issues of aging are the same for everybody, regardless of whether they're famous," said Buchanan, who reminded Mrs. Roberts, and all maturing adults viewing the show, "Your story is not finished just because you're older. You still have a lot left to teach others."
In addition to Living with Purpose in a Worn-Out Body, Buchanan's books include Talking with God in Old Age, Don't Write My Obituary Just Yet (due to release April 2011) and Aging Faithfully (due to release September 2011). She has written several articles about aging for the Spirituality page on Good Morning America's website, and she hosts "Aging and Faith with Missy Buchanan" on BlogTalk Radio.
For more information (including links to Buchanan's blog and Facebook page), visit www.missybuchanan.com.
Tags:
books
,
media
,
missy buchanan
Posted in
Christian interest
|
Comments Off

on Author Missy Buchanan on Good Morning America
Written by Scoops Staff on December 2, 2010 – 1:45 pm -
New Book Identifies Five Mistakes Young Women make in Relationships
FOR IMMEDIATE RELEASE (Nashville, TN) – Dr. Kenneth Ryan goes beyond purity rings and abstinence pledges to give young women practical advice in the new book, Finding your Prince in a Sea of Toads (Winepress Publishing; January 24, 2011). Based on his years of experience in pre-marital counseling in addition to being the dad of three teenage daughters, Dr. Ryan explores everyday circumstances that young girls face in today's culture.  From learning the art of conversation to extensive specifics on why pre-marital sex is a bad idea, Dr. Ryan writes in a style that both Christians and non-Christians alike will find compelling.
"I purposefully wrote this book so that anyone of any faith or no faith could benefit," says Dr. Ryan.  "The Christian community promotes the abstinence message but it seems to be generally ineffective in our current cultural circumstances.  Whatever we have been telling our young women, it hasn't been working.    Statistically, Christians have pre-marital sex almost as often as non-Christians.  So why is that? Almost everyone knows that God does not want us to have sex outside of marriage.  Even non-believers who have never read the Bible assume that Christians are not supposed to have sex with anyone but a spouse.   I have tried to keep the information in this book relevant to either group.  If you remove religion, pregnancy and STDs from the reasons to abstain, what is left to talk about? Plenty.  And I have tried to address practical matters that affect every woman, regardless of religious beliefs."
Ryan touches on five mistakes that young women tend to make in dealing with relationships with men.  Ryan ascertains that some women are too passive about finding a mate, sitting alone at home and "hoping Prince Charming will one day knock on their door." Ryan says passive girls need to learn techniques of engaging boys without appearing desperate.  In contrast, Ryan identifies young women who are too aggressive which he asserts is behavior that may scare off "quality guys."
Three other mistakes, according to Ryan, are that girls are naïve when it comes to relationships, basing much of their knowledge on peer groups, television shows or movies.  Dr. Ryan believes young ladies need to educate themselves as to the definitive and realistic differences between the sexes.  Ryan says that women also make the mistake of basing decisions on panic and fear that they will never find a mate which often leads to women abandoning their personal convictions.  And lastly, Ryan says the most common and harmful mistake is engaging in premarital sex.
Although much of the information in Finding your Prince in a Sea of Toads concentrates on sex and the travails of sex before marriage,  it is replete with practical suggestions for what any teen or young woman can actively do to improve her chances of finding a quality mate and eliminate her feelings of hopelessness and helplessness. With chapters such as "You Can't Put a Condom on Your Heart," "Boyfriend Bait Guaranteed to Work," and "All Men are Sex Maniacs," Dr. Ryan mixes humor with real-life examples to explain the differences between men and women when it comes to their emotional and physical responses to sex.
Dr. Kenneth Ryan is a Doctor of Veterinary Medicine living in the Shenandoah Valley of Virginia.  He and his wife have served as pre-marital counselors for their PCA Presbyterian church for over 10 years.  Dr. Ryan also speaks at parenting conferences, helping parents deal with the challenges of the teenage years.
For further information on the book, visit www.FindingYourPrince.com
Tags:
books
,
kenneth ryan
Posted in
Christian interest
|
Comments Off

on Teaching the Princess to avoid the Toad
Written by Scoops Staff on November 30, 2010 – 10:47 am -
SAN FRANCISCO, Nov. 29, 2010 /Christian Newswire/ — The popular new book "Looking for the King: An Inklings Novel", now has its own website: www.lookingfortheking.com
The website has many exciting features that "Looking for the King" fans will enjoy: interviews with author David C. Downing, biographies about the C.S. Lewis and famous Inklings, excerpts from the book and dramatic audio version, reviews and endorsements of the book, and a link to the Facebook page with current news and upcoming radio interviews.
A theatrical trailer for "Looking for the King" can also be viewed on the main page of the website. A media room with a complete press kit is also available at www.lookingfortheking.com
About the Author: David C. Downing, PhD, is the R. W. Schlosser Professor of English at Elizabethtown College in Pennsylvania. He is the author of four award-winning books on C. S. Lewis: "Planets in Peril", "The Most Reluctant Convert", "Into the Region of Awe: Mysticism in C. S. Lewis" and "Into the Wardrobe: C. S. Lewis and the Narnia Chronicles". Downing has also written short fiction for "Christianity Today" and other periodicals.
Tags:
books
,
c.s. lewis
Posted in
christian entertainment
|
Comments Off

on Ignatius Press Releases New Website and Trailer About Novel Featuring C.S. Lewis and 'The Inklings'
Written by Scoops Staff on April 22, 2010 – 11:43 am -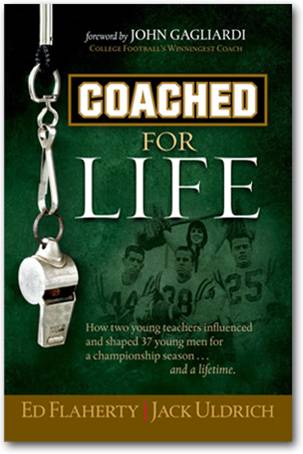 What is the legacy of a great coach? When the players of the Great Falls Central Mustangs arrived for the first day of practice in the fall of 1962, they had their sights set on the unlikely goal of the state championship. But what their coaches delivered was far more lasting than a championship ring.
Coached for Life, by Ed Flaherty and Jack Uldrich, is the true account of how two high school football coaches, Bill Mehrens and John McMahon, molded an undistinguished group of young men into state champions. The book includes a dramatic 40 year retrospect from the players themselves (including Flaherty, a former team captain) describing how the principles instilled in them during the 1962 season continued to shape their lives in positive ways long after they left the football field.
Watch the Coached for Life book trailer!
Coached for Life author Ed Flaherty shares about what makes a great teacher:
Q:  What separates the good coaches and teachers from the great ones?
A: Being a great coach is not merely about understanding the fundamentals of the game or possessing the will to win. The achievements on the field of play and even the ability to coach aren't what ultimately determine a coach's success. It is their ability to love. Simply put, the best coaches and teachers love their students. That love—not the quest for a winning record—is the motivating factor behind every lesson in discipline, responsibility, perseverance, accuracy, and community. This is a heritage that has been handed down through generations of coaches and players. Coach Mehrens and Coach McMahon passed these lessons to every player they ever coached—including the 37 members of the 1962 Great Falls Central Mustangs. True to their heritage, the 1962 Mustangs have kept up the tradition, whether as fathers, coaches, teachers, military officers, or business leaders.
Q: Though the word "coach" is usually associated with athletics, the principles your coaches taught you, and that you have shared in the book, are much bigger than a football game. In your mind, who else fulfills the role of a coach?
A:  The role of a coach is to shape character, to help people realize every bit of their potential. There are so many relationships that involve an aspect of coaching. If you are in a leadership position, you are—or rather, you should be—a coach. Parents, teachers, business owners, managers, supervisors, ministers, and counselors are all coaches.
Q:  How have the lessons from your coaches most shaped your life and career?
A:  Of all the lessons Coach Mehrens and Coach McMahon taught me, the one that has borne the most obvious fruit is the idea of setting goals and making a plan to meet them. As an entrepreneur, I have started or purchased three-dozen companies in my career. The combined annual sales from those companies approach one billion dollars. Each of these successes is the result of incremental goals I have set for myself—the first two being to work for myself and care for my family, then to make enough money to give back to my church and community. This lesson is one that I have passed on to countless employees, and it has also enabled some meaningful charity work. My coaches demonstrated that my life could make a difference in the lives of others.
Tags:
books
,
Christian interest
Posted in
Christian interest
|
Comments Off

on May 2-8 is Teacher's Appreciation Week! – Coached For Life
Written by Kelly on February 28, 2010 – 11:08 pm -
The article below is a review for Matthew Paul Turner's new book release Hear No Evil. Read our interview with Turner in the march issue of SGN Scoops, coming Monday, March 1.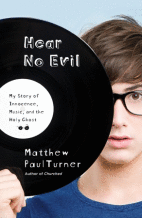 One of the things I learned in one of the classes for that English Ed. degree I am currently "wasting" taught me a whole lot about something I'd always known but never verbalized: When we read stories, any kind of stories, we bring to them our own stories. Some theories even say that a book isn't truly finished until it's read, that the Reader's own experiences and interpretations are what comprise the ultimate conclusion to any tale.
Oh forgive me. I in fact slipped into English Teacher mode for a moment. Let me move on to the example: When I was a kid, my conservative, quietly-Pentecostal parents were Gi-Normous fans of Sandi Patty. They were hesitant about Amy Grant. And for a long time, they flat out refused to entertain the very thought of Stryper being played in their house and piercing the ears of their naïve children (the children, my older brother and I, were already sneak-watching Twisted Sister and Michael Jackson videos, but that's another, ahem, story).
It wasn't until we scored some kind of Interview with Stryper cassette, conducted by some old guy my parents respected, that they compromised: We could listen to Stryper. We could not hang up pictures of them.
And so, to this day, I can sing every word of "To Hell With the Devil." And I'm actually kind of surprised my 2 and 3 year old daughters don't know it yet.
When I picked up Matthew Paul Turner's new memoir, Hear No Evil, the Stryper campaign of my pre-teen years (the word 'tween' did not exist then) was my "contribution" to the story, as was the Matthew that I know from Twitter, where he snarks and enlightens and offends as "JesusNeedsNewPR."
Turns out, as I hypothesize on my own Twitter bio, snark and spirituality do mix. Sweetness mixes in as well, as Turner looks back on the music-fan-formative years of an Independent Baptist child, one who risked grounding from parents and teasing from school mates to adore Sandy Patti. One of the most enlightening passages of Hear No Evil, for me, was discovering that Sandi Patty was not the adult-contemporary-gospel-darling my parents' fandom led me to believe. In fact, Turne first saw her in concert when a small group from his church executed a covert operation to get to one. What happens is that a young man who had only to that point seen a segregated, straight-laced, "fundamentalist" version of church, sees for the first time people from diverse backgrounds and styles and denominations worshipping together. It is one of the book's most touching moments.
Turner waxes that, "Music reminded us we could trust God, even when 'His people' fail us." And so is the tone of this one-story-per-chapter collection, the thread tying each together being how they all shaped Turner's musical tastes and spiritual convictions.
Particularly captivating is the tone with which the thirty-something Turner reminisces. Obviously seasoned in experiences and words, his voice remains one of an innocent and sometimes indignant teenager. It is sometimes difficult to tell how literally he's portraying the moments, especially the dialogue. While this is par for the course of a memoir, I couldn't help but wonder if those waters were purposefully muddied… so that we can finish the story.
Turner's sharp witticisms for techniques and conditions many church and Christian-music people will recognize are clever, sure to elicit some reflection and some sting. "Faith-based bi-polar disorder" is one that jumps off the page as he describes his own potential Christian music star "wanna-be" period.  A favorite of mine is a description of a Christian rock band member, who was planning to chuck the whole faith thing, along with the music, but would stick it out for his expected month or two, as he was "contractually obligated to act like a Christian." (And all God's people say… ouch).
Turner's musings about life at Belmont University (particularly his Calvinist rebellion and his first Bob Dylan listening experience) will bring chuckles to music-types. His memories of falling for Amy Grant (take a guess how many times he bought her secular project Lead Me On) and defending Joan Osborne's Gen-X anthem "[What If God Was] One of Us" may bring hysterical tears.
His depiction of an interview with Amy Grant – during his time as Editor of CCM, the Billboard of contemporary Christian music – is already somewhat of a legendary tale amongst the social media-Christian-music-circle. Perhaps this is the way every journalist comes of age, defending the integrity of a story over a publisher's personal agenda, but Turner's admiration for his subject and earnestness in approaching her makes this particular tale stick.
Not all the recollections of funny, nor are they all cynical. Some of the people Turner lets us meet– through his pseudo-friendship with two pseudo-music-stars, a self-proclaimed rising talent desperate to play at a coffee house he managed, a small group leader ready to quit over "making God look like a slob," and a gay man returning to church on Easter to find his song – show us the true heart of man who, like those who seeks to reach with his words, are believers who search, who fail, and who start over, clinging to the songs they know.
Hear No Evil carries the subtitle My Story of Innocence, Music, and the Holy Ghost. Even if you've only experienced two of the three, Turner's subtle, sensitive, and yes – snarky, storytelling will offer you a few hours of relatable reflection and joy.
Visit Matthew Paul Turner's blog.
– By Kelly Capriotti Burton
Tags:
books
,
preview
,
sgn scoops
Posted in
christian entertainment
,
reviews
,
scoops
|
Comments Off

on Review & Preview: Matthew Paul Turner's Hear No Evil
Written by Scoops Staff on October 22, 2009 – 7:26 pm -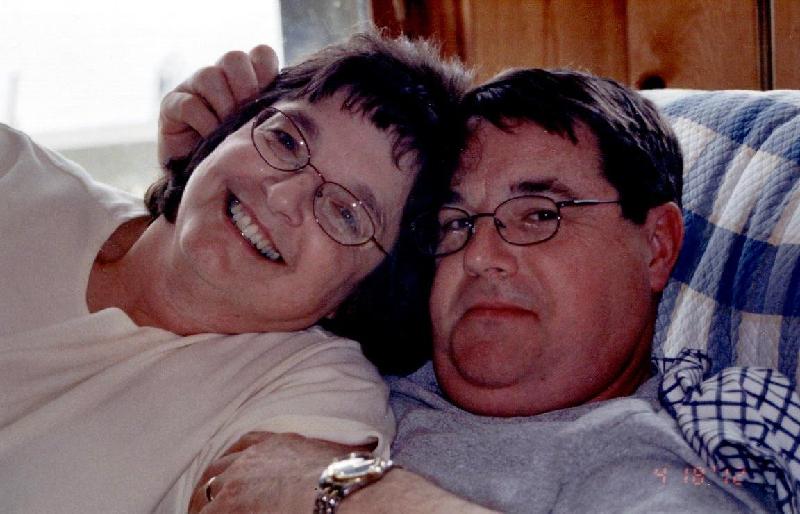 (Nashville, TN)–A special interactive section on the New York Times website known as Healthguide Patient Voices features an interview with Beth Chilcoat, widow of David Chilcoat who died of ALS (a.k.a. as Lou Gehrig's Disease) in 2006. Beth's story is one of only six interviews conducted with ALS patients and family members for the Healthguide Patient Voices: ALS feature. Beth recently compiled the new book, NOBODY TELLS A DYING GUY TO SHUT UP, from her husband's personal journal kept during his three-year struggle with the disease that eventually took his life. (LINK: NY Times Patient Voices)
Mentioned in the New York Times piece, NOBODY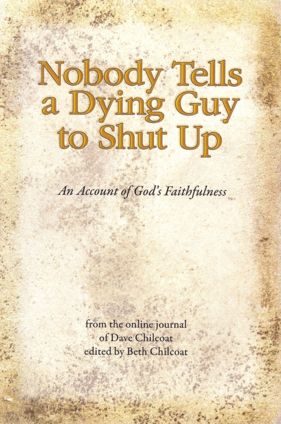 TELLS A DYING GUY TO SHUT UP takes the reader from David Chilcoat's diagnosis ("Today we really got a kick in the shorts") to the end ("Needless to say, I was confused. At times, when things do not make sense, it is hard to know what is really true."). After grieving for her husband for over a year, Beth made the decision to take David's 1000-plus page journal and edit it into book form to aid other families who may be going through a similar crisis.
"The book is only able to include a small fraction of the moment by moment answers to prayers that we experienced as we tried to leave this horror in God's hands and trust Him to give us what we needed," says Beth. "David kept his journal online and it helped so much to hear people's reactions and encouragement. At first, we appreciated the fact that we could see God using our pain for good as it seemed to encourage and challenge other people's faith. Then one day, it dawned on us how much we were being strengthened by the need to focus on what God was doing in our lives in order to write weekly about our journey."
Tags:
books
,
chilcoat
,
of interest
Posted in
announcements
|
Comments Off

on New Book Compiled from Personal Journal of ALS Patient Featured in New York Times