Written by Staff on April 30, 2020 – 6:30 am -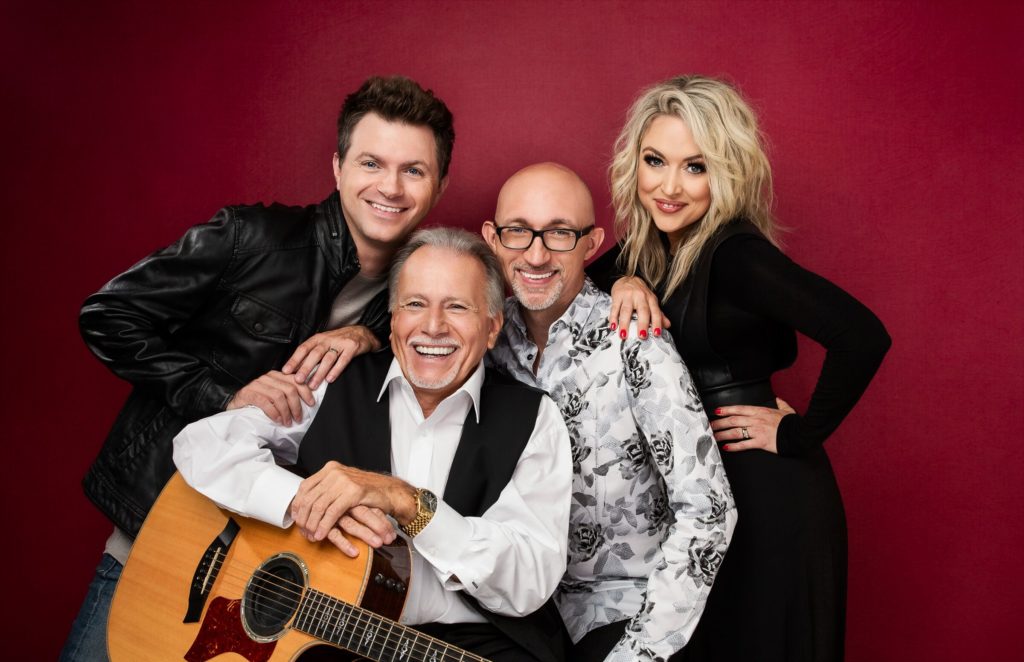 Implementing both modern and classic Southern gospel styles, the Browders have taken gospel music by storm over the past several years. Their musical journey can be traced back to their hometown of Hiltons, Virginia. Hailing from the same town of the original Carter Family, the Browders take inspiration from the legendary country group, but are dedicated to being authentically themselves.
This family band is abundantly talented and committed to spreading the good news of Jesus Christ to all. Formed by family patriarch Tommy Browder in 1990, the group features the talents of his two sons Matthew (rhythm guitar/vocals) and David Browder (bass guitar/vocals), Matthew's wife Sonya (piano/vocals), Sonya's brother Burton on lead guitar, and David Quillen on drums. The Browder men deliver power-packed, spot-on vocals, while the lone female voice, Sonya, brings emotion and clarity to their sound. These harmonies alongside great musicianship, provide an energetic and authentic vehicle in which to deliver the timeless message of the cross.
Matthew and Sonya Browder are married, and have a daughter, Sadie, almost 2 years old. David Browder and his wife Kimberly have two sons, and own Browder Brand clothing. Tommy is Matthew and David's father, who thoroughly enjoys his grandchildren. Burton Ludwig, III, is married to Aphtyn. David Quillen, or "Q", is the accomplished drummer who keeps everyone on time.
"It's been quite a journey," says Sonya Browder. "We started as a family of four in a Dodge Omni car. We started small, with the limited resources we had, and just followed the Lord's leading the best we could. We've learned a lot along the way, tried to be teachable and learn everything we could about our craft, and be the very best that we're capable of. That's all that anyone can do. 
"In the midst of all that, we've tried to keep our eyes on the calling we believe the Lord placed on us, and we continue to see people come to know Christ through our ministry and music, and Christians encouraged and challenged," states the talented vocalist. "Where do we go from here? More of that."
Tags:
Authentic
,
Browders
,
Christian Music
,
sgnscoops
,
Southern Gospel Music
Posted in
Christian interest
,
sgn scoops magazine
|
Comments Off

on The Browders: Truly Authentic
Written by Staff on March 23, 2020 – 12:06 pm -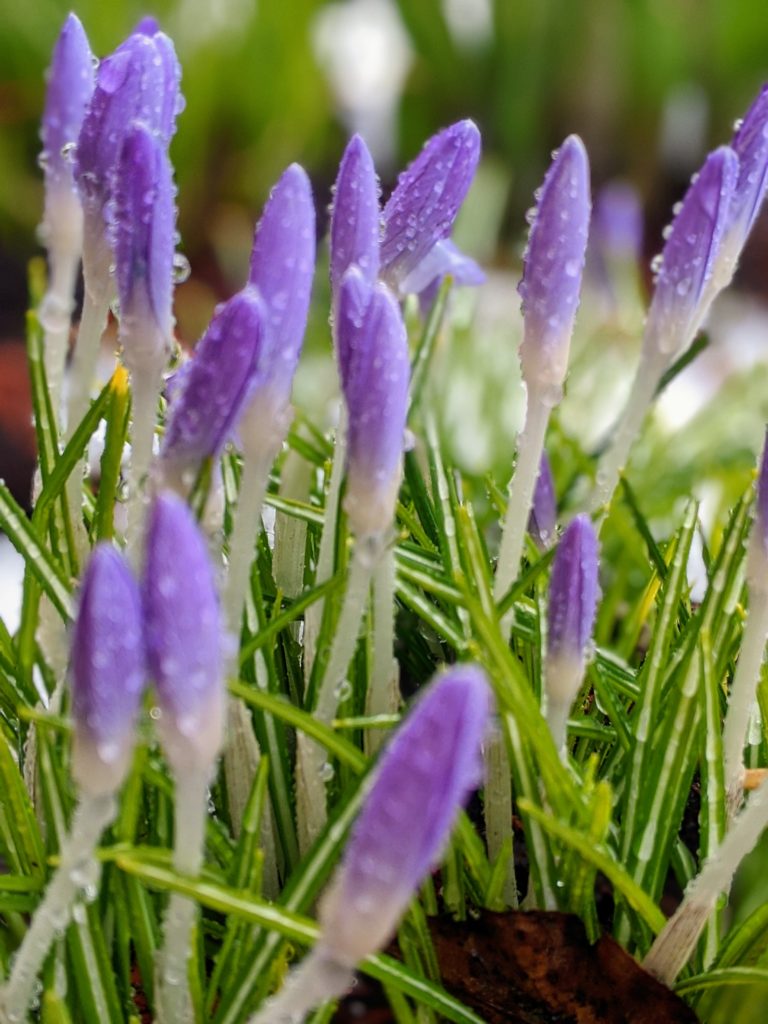 2020 March SGNScoops Magazine – Editor's Last Word by Lorraine Walker
March is here with warmer winds and brighter sunshine, and much-needed rain. It seems like every March is different, but most people just want spring to begin. We are looking forward to a new season here at SGNScoops. I think I speak for all of my northern friends when I say that we've had enough snow! But as these pictures indicate, March gives us an in-between month of flowers and snow, expectation and waiting.
We are thrilled to bring March in like a lion as the saying goes, with a cover story on our friends the Browders who are celebrating 30 years of ministry. Thanks so much to Justin Gilmore who worked with me on this cover project. We so appreciate the authenticity of this family. 
We hope you have thoroughly read through each of the features. Canaan Cauffman, Exodus, Tanya Rose, Kenny Smith, and so many others. It was a pleasure to highlight Paul Heil on his 40th anniversary in radio ministry. Thanks as well to Dixie Phillips for introducing us to Sammy Ward, and Bill Dykes for introducing us to one of his favorite pastors, Dr. Keen. 
Be sure to check the back of the magazine to find out more about each of our contributors this month. Writers may change from month to month, but we always strive to give you the highest quality, and the best delivery of the gospel of Jesus Christ. Thanks to Lyndsey Chandler, Rob Patz, Vonda Armstrong, Robert York, Jantina Baksteen, and Les Butler. Special thanks also goes to my proofreader and general right hand, Joan Walker. And we so appreciate the people who make everything beautiful: Stephanie Kelley, Staci Schwager, and Pete Schwager.
Since Easter doesn't fall in March this year, the whole month seems to be waiting in expectation for the event. For those who celebrate Lent, or for any who may decide to commemorate this time of year in any special way, each day is a reminder of how much Jesus did for us. The days leading up to the cross, the events taking place as recorded in the Gospels, all of this happened as Jesus must have been in some way preparing himself for what lay ahead. And yet, he was fully present with every event. He knew that the horrible death was just around the corner, signaling the end to his earthly walk. But we never see where he is walking away from ministry or letting the shadow of what was ahead hang heavy over his heart. He was in between the wedding at Cana and the glorious Resurrection, yet he never dwelt on either, according to scripture. He told his disciples what would happen, but he never told them to leave him alone so he could wallow in self-pity.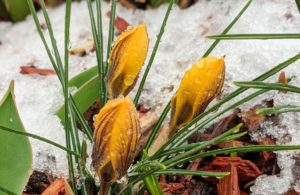 Many of us are in between two events. Maybe we are between something very happy and yet we know there is something on the horizon, such as the death of a loved one. Perhaps you were in a good state of health, and now you are suffering, though you know at some point in the future you will be whole again. How are you handling this in between portions of life? Are you hiding, wallowing, or lashing out in anger? Or are you using this time to touch other people?
My prayer for you and myself, is that we use each day as a gift from God, and use the gifts that he has given to us, to bless others around us. Let's not forget to pray for others. Let's make each day count for him no matter where we are on our path to victory.
Editor's note: This article was written prior to the onset of the Coronavirus in North America. Are you in isolation because of COVID-19? You too are in the "in-between," forced to take time to stop and be aware of what is around you. Don't waste the time: God wants to talk to you, to let you know that he is the source of all peace and hope, and to calm you with the truth of his love. Spend time with him and also pray for others during this time that they might know his peace.
By Lorraine Walker
First published by SGNScoops Magazine in March 2020
Tags:
Browders
,
Canaan Cauffman
,
Coronavirus
,
COVID-19
,
Editor's Last Word
,
Exodus
,
gospel music
,
Kenny Smith
,
Lorraine Walker
,
SGNScoops Magazine
,
Southern Gospel Music
,
Spring. Easter
,
Tanya Rose
Posted in
artists
,
sgn scoops magazine
|
Comments Off

on Lorraine Walker: the in-between month of March
Written by Staff on November 13, 2019 – 5:19 am -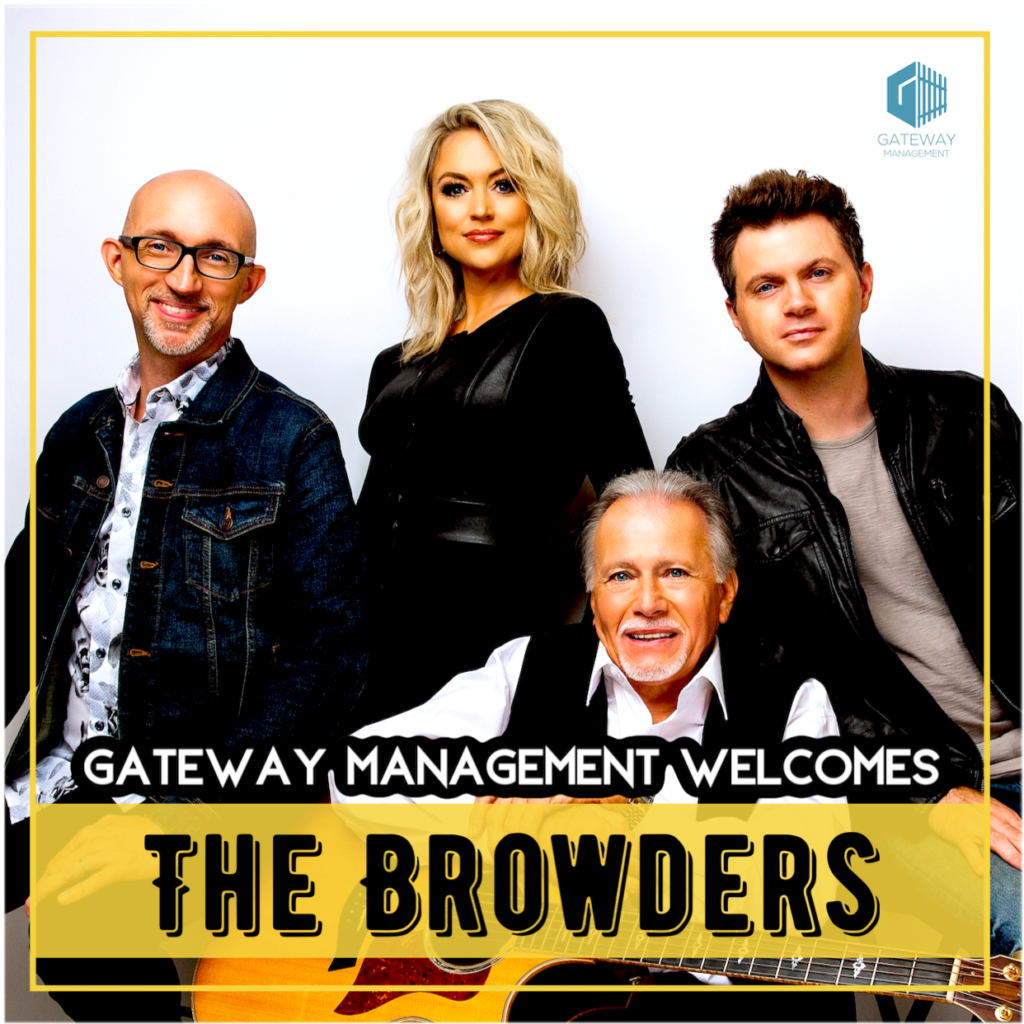 Nashville, TN (November 12, 2019) — Gateway Management has announced they have reached a management agreement with the Browders. The Browders have become one of Christian Music's most successful and exciting groups. With 12 Singing News #1 songs to their credit, the Browders abundance of talent and passion to share the Gospel has made them fan favorites across the nation.
"I've always been a big dreamer and I walk in expectation every day because I know we serve a great big God," Matthew Browder states with a smile. "Dad taught us to dream big. We believe if you have a dream, you need to go after it. God has blessed us and I know that the best is yet to come."
"We are honored to have the Browders join Gateway Management. They are some of the most talented and hardworking people I know. They've seen success over the last few years that is unprecedented. Their new album will only add to their success and open new doors for them," stated Matt Felts, CEO Gateway Management.
The Browders much-anticipated new album, Authentic which features "You're Not In This Alone" and "My Home" hit the streets on November 8.
"The title of this project is spot on. The Browders are authentic in every way. What they are on stage is who they are off the stage. Their music comes from the heart and hits people on a real level. We are in a time where people are searching for something real and this album gives them just that," added Felts.
With the success the group has found, they are quick to remind people where they strive to keep their focus. "It's not about our abilities. It's about God's capability," says Matthew. "He can do anything. We just try to be good stewards of the gifts that God has given to us."
To learn more about the Browders or to get your copy of Authentic, go to www.thebrowders.com. Fans can also go to www.gatewaymgmt.com to learn more.
About Gateway Management
Founded by longtime Christian Music stalwart Matt Felts, Gateway Management is a leader in artist, tour and brand management. With a roster of clients whose credits include Grammy's, Dove Awards, major motion pictures and over 20 million in album sales, Gateway has built a reputation of excellence and results. Through the years Matt Felts and Gateway Management have worked with artists such as Carman, Larry Gatlin, Oak Ridge Boys, Don Mattingly, Darryl Worley, David Phelps, Dixie Melody Boys and companies such as the Nashville Sounds, McDonalds, Smacker Bats and many more. For more information on Gateway Management, go to www.gatewaymgmt.com
For more Gospel music features, read the latest SGNScoops Magazine HERE.
Download SGNScoops Magazine In PDF 
Here
Find SGNScoops Magazine On Facebook 
Here
Listen To Todays Gospel Music Here
Tags:
Browders
,
Browders Authentic
,
Christian Music
,
Gateway Management
,
gospel music
Posted in
announcements
,
artists
|
Comments Off

on Browders sign with Gateway Management
Written by Staff on November 1, 2018 – 6:12 pm -
THE CREEKSIDE DIARIES, Volume Four. Wednesday, October 31, 2018. By Kristen Stanton.
The third full day at Creekside began with a chapel service in the showcase hall led by Dr. Jerry Goff followed by a time of music with the ALQC Road Revival featuring several Creekside artists who also perform at the Alabama Quartet Convention.  
Scott Washam from Day Three talked about the humble beginnings of their event. "We didn't have two pennies to rub together but we stepped out in faith."
Washam went on to explain how the Road Revival ended up with a show at Creekside. "One day I was talking to Vonda on the phone and she said, hey you should bring the Road Revival to Creekside.  I thought she was joking but here we are."
Several artists including Day Three, Living Faith, Gloryland, and Cami Shrock, performed for a packed house.
The evening concert included some first time artists from Indiana and Florida, showing just how far reaching the Creekside arms are extending.
The Gibbs Family, in their first trip, had the crowd on their feet in worship.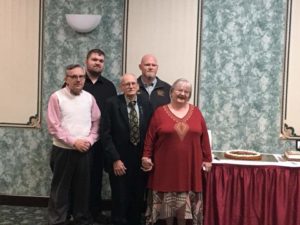 Eagle's Wings, winner of three Diamond Awards, was one of the night's featured groups.  Always a crowd favorite, the group sang some of their hit songs.
The concert finished out with another riveting message from C.T. Townsend followed by the Browders who brought the house down.  
Wednesday night at Creekside would not be complete without Midnight Prayer.  The Chandlers led an intimate time of prayer and worship where over fifty had gathered believing they would leave this event different than they did when they walked in.  
Creekside continues to change lives from night to night.  We have one more day until the event wraps up.
Join us live on Facebook for Thursday's concert and make your plans to join us next year at Creekside October 27-October 31, 2019.  For more information or to book your hotel, contact rob@sgnscoops.com.  
By Kristen Stanton
Read the latest online edition of SGNScoops Magazine HERE
Download The PDF Version Of SGNScoops Magazine HERE
Find SGNScoops Magazine On Facebook HERE
Tags:
Browders
,
C.T. Townsend
,
Creekside
,
Dr. Jerry Goff
,
Eagle's Wings
,
rob patz
Posted in
Christian interest
,
exclusive report
|
Comments Off

on Creekside Diaries v4: Eagle's Wings, C.T. Townsend and the Browders
Written by Staff on October 11, 2018 – 10:47 am -
The 2018 Creekside Gospel Music Convention is going to be an exciting event with great music, preaching and showcases for all who enjoy good gospel music. Creekside runs from Oct. 28 through Nov. 1 at the Smoky Mountain Convention Center in Pigeon Forge, Tenn. Tickets are free but must be reserved at creeksidegospelmusicconvention.com.
The festivities begin with the Creekside Kickoff Concert, presented by SGMRadio and WPIL 91.7. Featuring the Pine Ridge Boys, this year's event will host all quartets, with the Chordsmen Quartet and Common Bond Quartet.

This evening's free event begins Sunday, Oct. 28 at 6:00 p.m., at Mill Creek, located at 2772 Florence Drive, Pigeon Forge, Tenn., 37863.
On Monday, the day begins with the Second Annual Smoky Mountain Gospel Showcase, held on Oct. 29, 2018, from 12:00 p.m. until 2:00 p.m., featuring local east Tennessee artists.

Angela Marie of Sevierville, Tenn. is the host for this showcase. The Smoky Mountain Gospel Showcase will be held at the Smoky Mountain Convention Center in Pigeon Forge and tickets are free.

This year's showcase artists will include: Angela Marie, Bishop Curtis Manning, Leonard and Joyce Repass, Faithful Promise, Rescued, The Cokers, and Glory Bound. Be sure to arrive early for a good seat to enjoy the authentic sounds of the Smoky Mountains.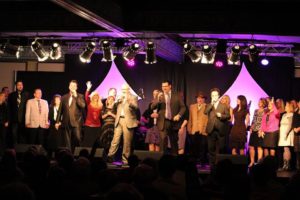 Beginning Monday and continuing through Thursday, the free Creekside evening concerts will begin at 5:00 p.m., with Scott Roberts and the Five O'clock Band.
Creekside has announced the addition of special guests to their roster. C.T. Townsend will be preaching at various times throughout the week. This young, vibrant preacher will be ministering from the main stage as well as during the day.
Dr. Jerry and Jan Goff will also be at Creekside all week and will host many of the events.
Dr. Goff has announced that Arthur Rice, lead singer of the Kingdom Heirs, will be honored with a special award on Monday, Oct. 29, during the evening concert. The SGNScoops Jerry Goff Lifetime Achievement Award presentation ceremony will feature stories, songs and people from Arthur Rice's journey in gospel music. Family and friends are invited to join the Creekside audience as Rice is saluted by Dr. Goff and other gospel music personalities.


Creekside 2018 will feature a great variety of gospel music artists to satisfy every musical taste. Musical guests will include the Jordan Family Band, Mark209, the Williamsons, the Pine Ridge Boys Quartet, Hope's Journey, Eagles Wings, the Connells, and many other great artists during the week.
Monday, Tuesday and Wednesday, midnight prayer will be happening at 12:00 a.m. in the lobby of the Smoky Mountain Convention Center. This event is open to artists and all attendees.
On Tuesday, the daytime showcases begin at 9:00 a.m. Many of the artists appearing in the evening will also be on stage in the morning,  giving listeners the opportunity to hear their favorites more than once this week.
In the evening, celebrate the 2018 Diamond Award winners, as the top five nominees find out who has been chosen as the best in each category. The Diamond Awards are known for hosting special guest artists and presenters, along with surprise industry personalities.
This year the Alabama Quartet Convention (ALQC) Road Revival is coming to the Creekside Gospel Music Convention, on Wed., Oct. 31, from 1:30 p.m. until 3:30 p.m. The event will be headlined by Barry Rowland and Deliverance and will also showcase other ministries. Admission is free.  
Wednesday night, Creekside favorites, the Browders, will be the special guests. Many of your favorites will also perform that evening. Don't miss the last midnight prayer, occurring in the hotel lobby.
Thursday, Nov. 1 will begin with the daily showcase at 9:00 a.m. The afternoon will feature the Eagle's Wings No. 1 Party, 3:00 p.m. at the showcase hall.
On Thursday, the Dunaways will be a special part of an evening filled with more great music.
If fans are making plans to travel to Pigeon Forge for the first time, they should take note of this comment by Rick Brock of Mercy Rain: "2017 was my first Creekside appearance.  It was at the start of the day and artists and people were just starting to come into the booth and concert area. The gentlemen who was behind the curtain separating the two aisles was playing his guitar and singing a song to pass the time.  I started to join singing harmony with him with the curtain still closed. Soon I pulled back the curtain so that we could see each other and introduce ourselves. I had never really got to meet him before this time.
Truthfully, our harmony was sounding really good. We would ask each other, do you know this song or do you know that song? If he did, he would play it on his guitar and we would both start to sing. Later, we had other artists from other nearby booths come over and join in. We were so enjoying ourselves that we failed to notice that several people had stopped by our booth to listen. They were so enjoying that mini impromptu concert where we were just enjoying singing and fellowshipping with one another. That set the tone for me for Creekside and I look forward to this coming year. That is what makes Creekside family – with a little front porch singing."
Sheila Blackwell says, "Looking back to attending the first year of Creekside (2012) , I was so impressed with everyone involved that I too wanted to help it be an ongoing and successful event.  I talked with Rob Patz and the next year I became a volunteer. Every year since, the event has grown. So has the need for volunteers, thus I have coordinated a team to help annually. Blessings abound at this event; groups and people come and go, and the singing gets better and better. It is a blessing to know that  people are getting saved during the services. That's why we do what we do. Hope to see everyone again this year."
Creekside is offering a VIP bracelet for only $25 for the week. This will provide entry into the preferred seating at each event, includes a Creekside gift bag each night, as well as other select surprise events. VIP bracelet can be ordered by calling Rob Patz at 360-933-0741.
Convention headquarters is in the Ramada Inn which is adjacent to the Smoky Mountain Convention Center. However, accommodations are disappearing quickly, so those planning to attend should make their reservations now. Call and reserve your hotel room at 360-933-0741.

Creekside Gospel Music Convention 2018 tickets can be reserved by visiting creeksidegospelmusicconvention.com. Group accommodation specials may still be available. For more information on tickets, lodging and special VIP tickets, contact Patz at 360-933-0741.


Tags:
2018 Creekside Gospel Music Convention
,
Arthur Rice
,
Browders
,
Dunawars
,
Jordan family band
,
Pine Ridge Boys
Posted in
Christian interest
,
sgn scoops magazine
|
Comments Off

on Only days away: Creekside Gospel Music Convention 2018
Written by SGN Scoops Staff on September 5, 2018 – 9:08 am -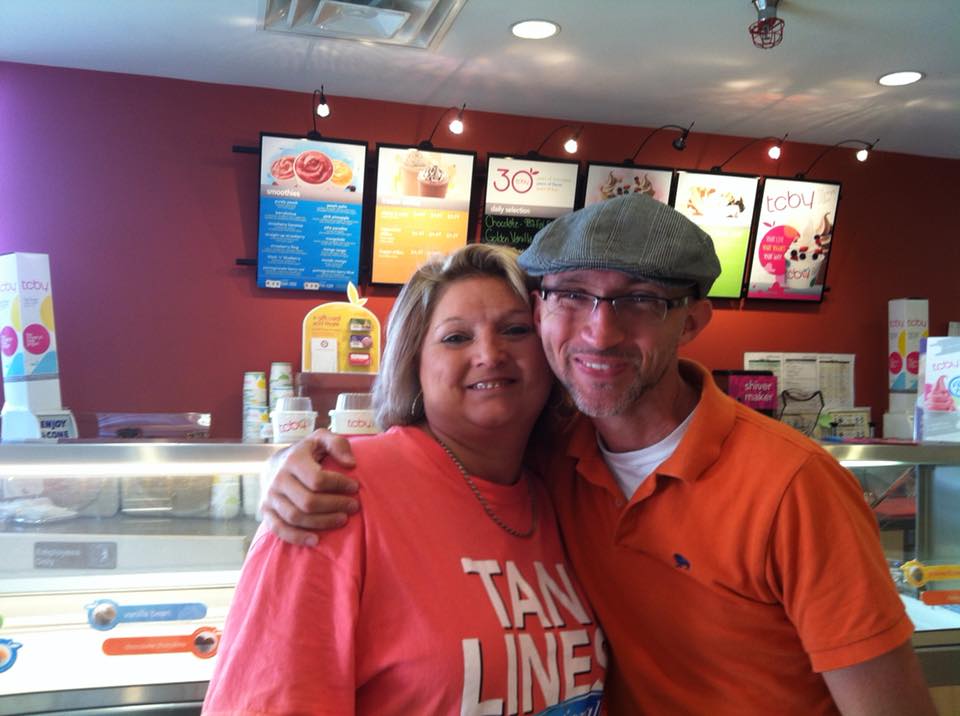 Merita Browder, mother of Matthew (and his wife Sonya), and David, of gospel artist family the Browders, passed away suddenly on September 4th, at the age of 57. Merita was blessed with a loving family and many friends.
Facebook PostFrom Matthew Browder….
Saddest time of my life. Me and David's precious momma went to heaven yesterday. Please pray for us. Our hearts are crushed.
From David Browder…
I'm in shock! My precious dear momma passed away this morning unexpected. She was only 57. I will miss her so much, but I know she's in the arms of Jesus. The family are going to make arrangements tomorrow morning at 10:00am. My mom is pictured here in our very first studio cassette tape recording titled "On Time." We had a lot of great times with you on the road back then mom!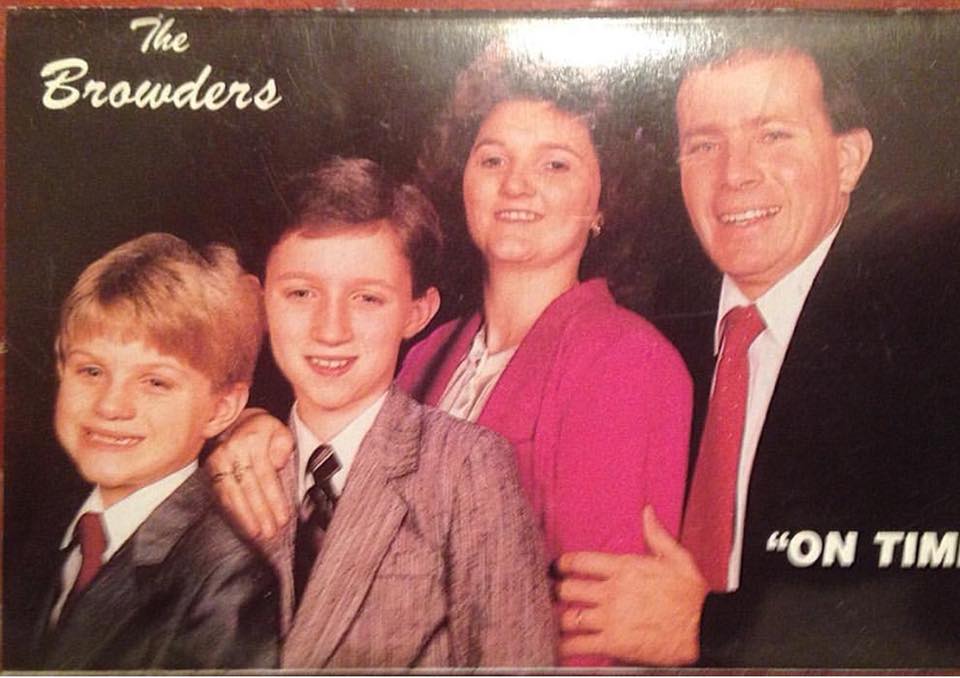 For More Info Go To The Browders Facebook Page Here
Please pray for this precious family as they grieve the passing of this much loved lady.
Tags:
browder family
,
Browders
,
gospel music
,
southern gospel
,
Southern Gospel News
,
The Browder
Posted in
announcements
|
Comments Off

on Please pray for the Browders
Written by Staff on August 12, 2018 – 4:37 pm -
Creekside is always a great time and last year was no different. From the Sunday night concert to Dr. Goff Honors Eric Bennett; from the 2017 Diamond Awards to David Ring, to the Nelons, the Browders and Soul'd Out, Creekside Gospel Music Association far exceeded all expectations in 2017. To see the program from last year, click here: Creekside_Program_2017
If you want to be a part of an exciting, surprise-filled week of music, fellowship and encouraging messages, you need to make plans today to travel to the Smoky Mountain Convention Center at Pigeon Forge, Tenn., from Oct. 28 – Nov.1, 2018.
Creekside Gospel Music Convention began in 2012 and has enjoyed increasing prominence in the world of Christian music. Celebrating Gospel, Bluegrass and Christian Country music, the event provides free tickets to the evening concerts, including the kick-off Sunday night, Dr. Jerry Goff Honors Arthur Rice on Monday night, the Diamond Awards on Tues. 30th and other special guests for Wed. and Thurs., to be announced. For more information, including lodging at the Smoky Mountain Convention Center and Ramada hotel, please call Rob Patz at 360-933-0741 or visit the Creekside website or Facebook page here.
Read the full SGNScoops Magazine July 2018 HERE
Download the PDF of SGNScoops Magazine 
HERE
Find SGNScoops On Facebook 
HERE
Listen To Today's Gospel Music Online 
HERE
Tags:
Browders
,
Christian Music
,
Creekside
,
Creekside Gospel Music Convention
,
Eric Bennett
,
gospel music
,
nelons
Posted in
announcements
,
artists
|
Comments Off

on Turning Back Time to Creekside 2017
Written by Staff on April 10, 2017 – 3:56 pm -
Spectacular Lineup  For The Music City Show Cruise 2018 Features Fan Favorites Michael English, Nelons, Jeff & Sheri Easter, Karen Peck & New River, Joseph Habedank, Erwins, Tim Lovelace, and more!
Cabins On Sale Now!

Nashville, TN (April 5, 2017) – Some of gospel music's most beloved artists and inspiring new talent will come together for one amazing week when the 2018 Music City Show Cruise sets sail from March 18-25, 2018. Filled with music day and night, and exotic ports of call – including Haiti, Jamaica and Mexico – this is a vacation you don't want to miss!
Talent for the cruise is as follows: The Nelons, Michael English, Jeff & Sheri Easter, Karen Peck & New River, Browders, Joseph Habedank, Erwins, Amber Nelon Thompson, Jay Stone Singers, Jeff Stice, Misty Freeman, Allegiance, along with The Music City Show's Jim Sheldon and Tim Lovelace.
In addition to the music, world-class accommodations and amenities await guests aboard Royal Caribbean's amazing Oasis of the Seas, including an ice rink, aqua theatre, a 'living central park,' rock climbing walls, zip lines, and so much more.
Cabins start at $798.00 and are on sale now at www.themusiccityshow.com or by calling 1-855-346-7735.
For more Gospel music news click here.
Tags:
Allegiance
,
Amber Nelon Thompson
,
Browders
,
Erwins
,
jay stone singers
,
Jeff & Sheri Easter
,
Jeff Stice
,
Jim Sheldon
,
Joseph Habedank
,
Karen Peck & New River
,
Michael English
,
Misty Freeman
,
Music City Show
,
the nelons
,
Tim Lovelace
Posted in
announcements
,
artists
|
Comments Off

on THE MUSIC CITY SHOW CRUISE ANNOUNCES TALENT FOR 2018
Written by Staff on February 7, 2016 – 9:20 am -
Twenty-five years ago, in the hills of Hiltons, Virginia, a unique and beautiful sound was born. It was a sound full of harmonies so close and sweet that they could only be connected by the blood of family. The sound produced words and songs that are full of hope and new life, words that point others to Jesus Christ. This sound became the music and ministry of The Browders, a family group that is rapidly gaining recognition and admiration in gospel music.
Tommy Browder, patriarch and founder of The Browders, grew up singing and writing gospel songs from a very early age. As an adult, he felt God leading him to start a ministry. "He felt the call to minister with his family. He prayed about it and God showed him what to do. We began singing in 1990," says son Matt. "Actually, it all started in a 1990 Dodge Omni!"
Tags:
Browders
,
Matthew Browder
,
sonya browder
,
southern gospel
Posted in
artists
,
sgn scoops magazine
|
Comments Off

on The Browders: How Sweet The Sound
Written by SGN Scoops Staff on November 24, 2015 – 8:12 am -
Hiltons, Virginia – Christmastime always brings a special feeling along with special music. Around this time of the year joyous Christmas music is heard on the radio, cell phones and CD players. The Browders have added their own style and feel to some of the most beautiful Christmas music ever heard.
Some of the songs include a 'Christmas Carol Medley' with songs featuring "Caroling, Caroling/Sleigh Ride/Winter Wonderland", the old Bluegrass tune "Children, Go Where I Send Thee", the World War II Classic "I'll Be Home For Christmas", and a new song penned by group member Tommy Browder, "The Greatest Gift Of All". Six other songs just as inspiring complete this new album. The Album includes not only the traditional songs we love to hear at Christmas but several original songs that will become some of your favorites in the years to come.
Matthew Browder commented, "The Browders love Christmas music and we have been blessed with the reminder of the message these songs carry. Singing of the birth of our Savior is pure joy."
Produced by John Darin Rowsey and the Browders, this CD offers some colorful background vocals by Katelanne and Gracelynn Bowling on "Celebrate", a tune penned by David and Matthew Browder.
The CD debuts today and is available at http://thebrowders.com/merry-christmas.php .
In addition to this new Christmas CD, the Browders are in the midst of an exciting Christmas Tour. The schedule is as listed below:
The Browders Merry Christmas Tour
Nov 29th 2015 (Sun) 6:00 PM    Dynamic Life Praise Worship Center  1600 John Marshall Hwy   Front Royal, VA
Dec 4th, 2015 (Fri) 6:00 PM   New Family Worship Center 1601 Harrisonville Avenue Portsmouth, OH
Dec 6th, 2015 (Sun) 6:00 PM    Cathedral of Life  5375 Jaycox Road  North Ridgeville, OH
Dec 10th, 2015 (Thu)  7:00 PM
Fairview Christian Community Church  120 Black Oak Road    Princeton, WV
Dec 11th, 2015 (Fri) 7:00 PM    Browders Chapel 538 Browders Chapel Road   Hiltons, VA
Dec 13th, 2015 (Sun)  6:00 PM  Rock Hill Church 4115 Price Road  Gainesville, GA
Hosted by the Pruitt Family
Dec 28th, 2015 (Mon) — Dec 30th, 2015 (Wed) (Times to be announced) Dollywood
2700 Dollywood Parks Blvd  Pigeon Forge, TN
You can find out more about the Browders by going to http://www.thebrowders.com .
Follow the Browders on FaceBook at  https://www.facebook.com/pages/The-Browders-Friends and Twitter at https://twitter.com/browdersmusic .
Tags:
Browders
,
christmas
,
Southern Gospel News
Posted in
announcements
|
Comments Off

on Browders Release New Christmas CD Just In Time For The Holidays