Written by Staff on December 24, 2018 – 11:09 am -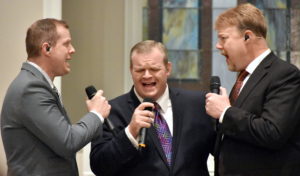 Gold City was in concert on Nov. 11 at Three Springs Baptist Church in Bowling Green, Kentucky.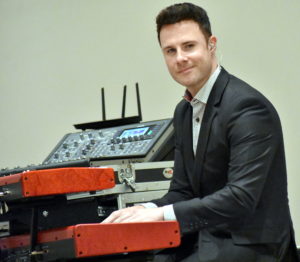 More about Gold City
(From About page on Gold City Quartet website)…Gold City is among those elite groups who continues to reach new audiences and consistently amass new fans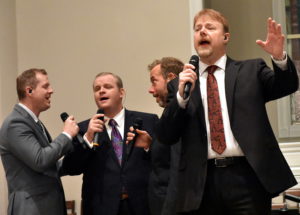 who fall in love with their distinct sound as soon as they hear it. Now into their 34th year…Daniel Riley, baritone, has assumed the management role and leads the group onward into the future. He provides a smooth baritone vocal that blends perfectly with the other voices in the group but also has the versatility to step out for a solo with power and soul. Chris West is singing bass and lead vocalist Scott Brand follows a long list of dynamic lead vocalists and takes a back seat to no one…Tenor (Thomas Nalley) puts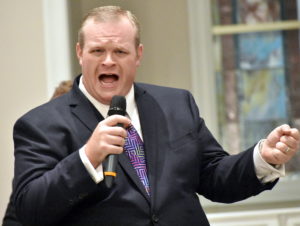 the top on the sound with his high clear tenor voice…Dillan West is the Sound Engineer…read more on Facebook here.
Craig Harris is a regular contributor to SGNScoops Magazine.
Read the latest issue of the SGNScoops Magazine HERE.
Download SGNScoops Magazine PDF 
Here
Find SGNScoops Magazine On Facebook 
Here
Listen To Today's Gospel Music 
Here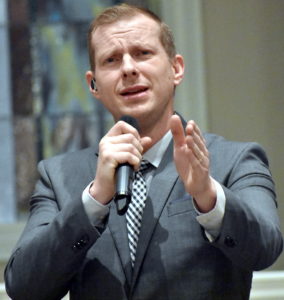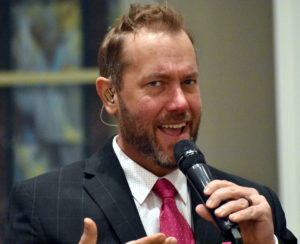 Tags:
Chris West
,
Christian Music
,
Craig Harris
,
Daniel Riley
,
Dillan West
,
gold city
,
gospel music
,
Scott Brand
,
SGNScoops Magazine
,
Thomas Nalley
Posted in
artists
,
sgn scoops magazine
|
Comments Off

on Through the Lens of Craig Harris – Gold City at Bowling Green, Kentucky.
Written by Staff on January 7, 2017 – 10:37 am -
By Paige Givens
In 1980, Gold City Quartet came together for the first time and added a new blend of voices that would change gospel music. Even though the group has undergone many changes in the past 36 years, with new voices coming and going, one thing has remained the same with this celebrated group: They still sing for the same One who brought them together in the first place! Their harmony on stage is only made sweeter by their harmony off stage.
Daniel Riley, baritone and owner of Gold City, explains the group's current lineup. "This is not a brand new group with four parts who just got together at once. Group members have come aboard to this already established group at various times. So, each member had a different start date. Joining me on stage now are tenor Thomas Nalley, lead Scott Brand, bass Chris West, and pianist Bryan Elliott.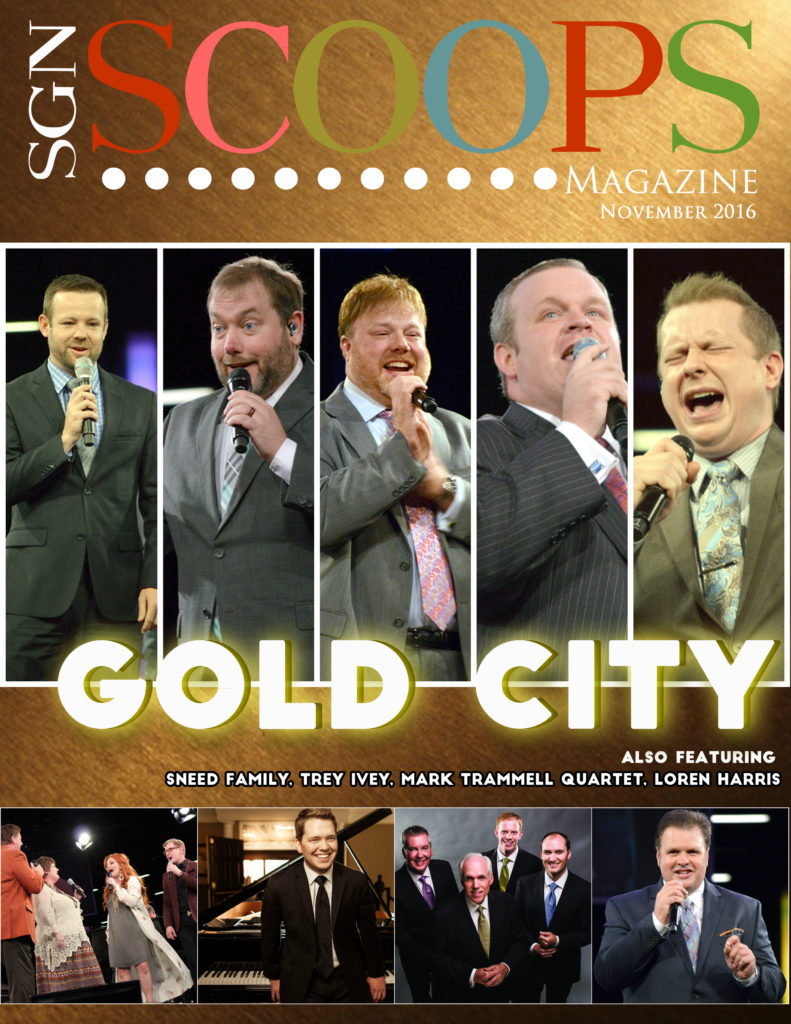 "Scott is our newest member. He had filled in a few weeks for us and auditioned in the process, but his first official date was at the Memphis Quartet Show on June 18, 2016. I think when we brought Scott on, we all knew there was something special happening, and it still feels like that now, on stage and in the studio as we're working on our next recording.  I'm excited about this current lineup and what I'm hearing each night. If the feedback from fans and our peers is any indication, they are excited too."
Since its inception in 1980, this Gadsden, Alabama, group has won numerous awards from fans and the Southern Gospel music industry, has sung and recorded many number one songs, and has received prestigious honors. Yet Gold City Quartet continues to remain grounded and points all success to the Lord.
Tags:
Bryan Elliott
,
Chris West
,
Daniel Riley
,
gold city
,
gospel music
,
Scott Brand
,
Thomas Nalley
Posted in
artists
,
diamond awards
,
sgn scoops magazine
,
special feature
|
Comments Off

on Gold City: Authentic and Unified