Written by Staff on October 10, 2019 – 9:25 am -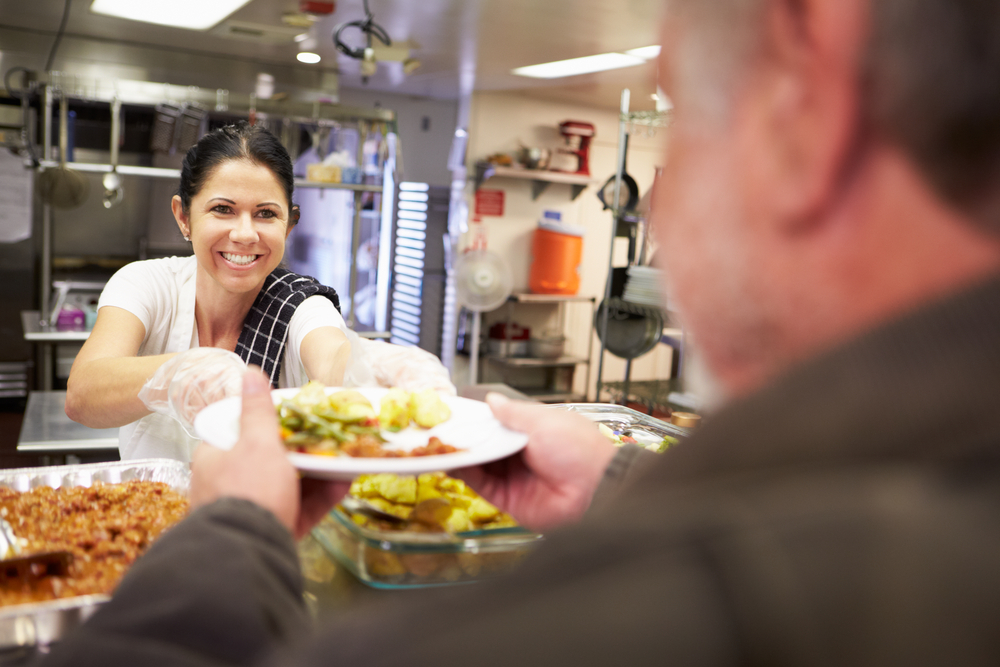 What have you done to serve in the Kingdom of God lately? Are you a consumer Christian?
There are many consumer Christians in the churches of America today. These people go to church and ask, "What can you do for me?"
God never intended for us to become consumers; He planned for us to do good works for others. The question you should be asking yourself is this, "What can I do for God today?"
If Christians keep on consuming and never get busy giving, then you will never see the product God intended for His people.
God's word encourages us to be doers and not just hearers. James 1:22-25 says, "Do not merely listen to the word, and so deceive yourselves. Do what it says. Anyone who listens to the word but does not do what it says is like someone who looks at his face in a mirror and, after looking at himself, goes away and immediately forgets what he looks like. But whoever looks intently into the perfect law that gives freedom, and continues in it-not forgetting what they have heard, but doing it—they will be blessed in what they do."
Now that we know that we are supposed to be about faithful action, let's see what the word says about what that action is.
Luke 10:25-37 says, "On one occasion an expert in the law stood up to test Jesus. "Teacher," he asked, "What must I do to inherit eternal life?"
"What is written in the Law?" he replied. "How do you read it?"
He answered, "'Love the Lord your God with all your heart and with all your soul and with all your strength and with all your mind;' and, 'Love your neighbor as yourself.' "
 "You have answered correctly," Jesus replied. "Do this and you will live."
But he wanted to justify himself, so he asked Jesus, "And who is my neighbor?"
In reply, Jesus said: "A man was going down from Jerusalem to Jericho, when he was attacked by robbers. They stripped him of his clothes, beat him and went away, leaving him half dead. A priest happened to be going down the same road, and when he saw the man, he passed by on the other side. So too, a Levite, when he came to the place and saw him, passed by on the other side. But a Samaritan, as he traveled, came where the man was; and when he saw him, he took pity on him. He went to him and bandaged his wounds, pouring on oil and wine. Then he put the man on his own donkey, brought him to an inn and took care of him.
The next day he took out two denarii and gave them to the innkeeper. 'Look after him,' he said, 'and when I return, I will reimburse you for any extra expense you may have.'
"Which of these three do you think was a neighbor to the man who fell into the hands of robbers?"
The expert in the law replied, "The one who had mercy on him."
Jesus told him, "Go and do likewise."
It all boils down to this: as a Christian, we are supposed to place God above everything in our lives and we are supposed to show the love of Christ to others. When we actually put action to our faith by giving of our time, talents, and treasures, we then begin to become "The Church" Jesus called us to be. 
God has always used people to do His work and he continues to do that today. Please don't get caught up in being a consumer, get busy being a producer of faithful action.
God bless and have a great week in the Lord.
Pastor Wade Phillips 
Pastor Wade Phillips –  3in1ministries.org
Wade Phillips is from Madisonville, Texas, where he attends Madisonville Christian Fellowship. He is married to Tonya Phillips, and they have a son, Nicholas, daughter-in-law, Courtney, and grandbaby Anna Grace. Wade's Christian Country ministry is based on preaching, singing, and being the hands and feet of Christ.
For more Gospel music features, read the latest SGNScoops Magazine HERE.
Download SGNScoops Magazine In PDF 
Here
Find SGNScoops Magazine On Facebook 
Here
Listen To Today's Gospel Music Here
Tags:
Christian devotional
,
consumer Christian
,
Jesus Christ
,
Wade Phillips
Posted in
announcements
,
Christian interest
,
Devotionals
|
Comments Off

on Wade Phillips: Don't Be A Consumer Christian
Written by Staff on May 30, 2019 – 5:22 pm -
Sometimes, life does not make sense. 
Sometimes it feels like circumstances will never change.  And sometimes it feels like you have no purpose. But with God, timing is everything.
I love the story of the four lepers found in II Kings 7. These men were outcasts. They had no purpose in life and were rejected by society. They were stuck outside the city gates, marked by their condition. Nobody had any use for them – except God.
At this time, there was a famine in the land so severe that the Bible says that the people were buying one quarter of dove's dung for five pieces of silver. It tells us that they were boiling their children and eating them. And Elisha prophesied in II Kings 7:1 that "tomorrow about this time" a measure of fine flour would be sold for a shekel and two measures of barley would be sold for a shekel inside the gates of Samaria.
The story shortly thereafter shifts its focus to these lepers. They knew they had nothing to lose – it was either they stay where they were and die, or they throw themselves upon the mercy of their greatest enemies, the Syrians, who would either spare them or kill them.  
And hey, they were going to die anyway if they stayed outside the gate and did nothing. So they rose up. These four leprous men did not stay where they were. They took action. And they didn't wait until morning.
As they approached the camp, the Lord caused the Syrians to hear a mighty army (II Kings 7:6) and the entire army fled and left everything behind. The lepers came into the camp and found food, drinks, silver, gold, clothing – and they had a choice to make. Again. Remember, they were outcasts. Nobody was helping them.
They could have chosen to keep the spoils to themselves and try to justify it. But they didn't. They immediately reported to the king's house what they found.
They didn't wait until morning. They saw the urgency of the situation. II Kings 7:16 says this: "And the people went out, and spoiled the tents of the Syrians. So a measure of fine flour was sold for a shekel, and two measures of barley for a shekel, according to the Word of the Lord."
There are so many things we can all learn from this story. We should understand that with God there are no outcasts. He has a plan for you regardless of your past, regardless of your present circumstances, regardless of how society has labeled you.  If God used four leprous men to end a famine, He can use you to change the world around you.
God also shows us in this story the need to be obedient.  If He tells us to do something, we need to do it immediately – even when it doesn't make sense to us. We need to trust that God has a plan even when we cannot see the end results.
We can also learn that even those things which appear impossible are nothing to God. Whatever it is that you're facing, just hold on. Hold on just a little while longer.   
Hold on for another day and realize that God is getting ready to deliver you.
Tomorrow is coming.  
So be ready. Be looking for your answer – tomorrow, about this time.
By Kristen Stanton
Kristen Stanton is a dynamic singer, speaker, and writer. From discussions on Facebook, to live concerts on any stage, Kristen's main focus is to share her faith in the Lord Jesus Christ. She says: "I was saved when I was four years old. I've been in church my whole life. I went to a Christian college. I don't have the experiences of walking away from God and how He brought me back. But I do have the experience of how God continuously reveals Himself to me… of how He answers prayer. I want people to understand who God is so that they can be more of a reflection of Him. My goal is to help others see God in a way that meets every need in their life."
Following a trio of No. 1 songs from her debut project, "Destiny by Design," Kristen recently  released her second solo project, "Love As Jesus Loves" and is currently writing songs for her new album. Kristen is also an Attorney-at-Law, serving clients in Northwest Ohio.
Read the May SGNScoops Magazine Online HERE
Download SGNScoops Magazine On PDF
HERE
Find SGNScoops Magazine On Facebook
HERE
Listen To Todays Gospel Music
HERE
Tags:
Christian devotional
,
Kristen Stanton
,
Tomorrow
Posted in
artists
,
special feature
|
Comments Off

on Kristen Stanton: Tomorrow about this time
Written by Staff on June 5, 2015 – 9:02 am -
So many times we in the Christian Music business often forget or somehow lose focus of why we really do what we do. This happens for a variety of reasons in all of our lives, as we all know so well. On a recent trip to a Christian bookstore while out on the road during a business trip for work, I was gently reminded about this, by something that took place while I was looking around the music section of the store. A middle-aged lady asked the clerk what music would they would recommend for a "new young Christian kid of 14," that she was in the process of helping disciple. I could not help but get a little emotional and reflective, as I began to think back 33 years earlier when I was a young kid of 14.
My life up until that age had been one mass of confusion. My mom, who was also a product of her own dysfunctional past and environment had been married five times by the time I was 13. My life was surrounded with all kinds of abuse, including sexual, verbal and mental abuse. I even had a stepfather take me to a prostitute at the age of 12 to introduce me to "love". We were raised on welfare, had to steal our school clothes and other basic necessities of life, we lived in a housing development in a small two bedroom apartment that was for divorcees, unwed mothers, widows and their children.
Drugs, alcohol and pornography surrounded me at our house. I never had a "dad" and I was constantly looking for a father's love. It was a very tough upbringing. I was a miserable and unhappy kid who was daily seeking love, acceptance and approval in all of the wrong places. Yet in the midst of all of the junk and garbage that was around me I had always determined to make the very best of what I had around me.
One Saturday afternoon, a precious couple took time out of their own very busy life and schedule to go around to the complex where I lived. They were inviting kids to Sunday school. They invited me to go with them the following Sunday, and I reluctantly accepted. I will admit, there was something that was different about them; I could sense something, which I now recognize as the Holy Spirit in their lives. They seemed to genuinely care about me as a person and what was going on with me.
This couple took a great interest in me and would not only pick me up for Sunday School on Sunday morning, they would also pick me up for Sunday night church, Wednesday night youth group and Friday night prayer. They left their own comfort zone and began to take great interest in me. I began to meet other young people who had Christ in their lives, and I knew they were different and I wanted what they had in my life. After about a month of being with them, and watching them, listening to them, I knew I needed Jesus in my life. And on February 12, 1972 they led me to Christ. What incredible joy and peace I felt in my life. It was a real experience that nothing else would ever compare to in my life.
One of the key elements that this couple did for me was to introduce me to Christian music. They would take me to their house every Sunday afternoon after church, and they would immediately put Christian music on their turntable (yes, those are the things that played vinyl records). They would play all kinds of Christian music, and oh, what peace and joy that music would bring to me in so many of my dark and lonely times. I would drink in every lyric; I would look at the album liner notes to see what the artist had to say (I still love doing that). Christian music became one of my "best friends."
I quickly discovered our local Christian bookstore and I would go in every Saturday and literally spend hours at the store going through every project and listening to as many demos as I could. When I was 16, I began working on Saturday afternoons at the store helping in their very small music section, and for my pay they would give me a couple of free demos each week and once a month I would get the brand new "newspaper style CCM."
I thought I had died and gone to heaven! That music really challenged and ministered to me quite often, as I grew older and continued to live in a very ungodly home. There would be many times that I would come home and all kinds of junk would be going on in my home, and I would go to my room and put Christian music on, and I would really begin to feel God's wonderful presence. God does have such a wonderful way of using music to touch our lives and heart in a very special way. Music is a powerful tool.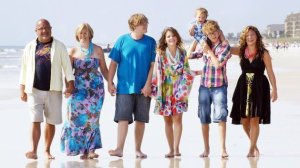 I am so thankful that God continues to remind us of "why we do what we do" and I am so grateful to God on a daily basis that I am one of those that He has chosen to work in this field we call Christian Music. After so many years of being in it…I think I will just continue on!
By Dusty Wells
First published March 2015 by SGN Scoops digital magazine.
For current issues of SGN Scoops magazine visit the mainpage.
Tags:
Christian devotional
,
Christian life
,
Christian Music
,
Christian outreach
,
Dusty Wells
,
gospel music
,
sgn scoops
,
Wisdom from Wells
Posted in
artists
,
christian entertainment
,
Christian interest
,
diamond awards
,
guest
,
sgn scoops magazine
,
special feature
|
Comments Off

on Wisdom from Wells by Dusty Wells: Refocusing
Written by Staff on October 3, 2014 – 1:35 pm -
In Luke's gospel account we have the longest of the four gospels and the most thorough. In its pages we find the story of the Good Samaritan, the ten lepers that Jesus healed (out of which only one returned to say thanks), the Prodigal Son, the rich man and Lazarus, and the two men on the road to Emmaus. Of course we also read of the Lord's death, burial and resurrection which sealed His purpose which Luke also reveals for us and that was to seek and to save that which was lost!
It is possible that some of the most stirring words Luke wrote are found in Luke 2:1 where in the first words of that chapter he pens this: "And it came to pass…" In the original language that line is actually, "Then it happened!" Any lady out there who has ever carried a child for nine months knows the excitement of those words. I guess about the maddest I ever saw my wife was the time when the doctor told her to come for the next visit with her suitcase because "after the exam this time we are going to admit you to the hospital." That was on a Friday. Instead, when she got there he informed her that the hospital was indeed filled to capacity. He said "If you were in labor they would find a place for you," but since she was to be induced she would have to wait until Monday. Needless to say I spent that weekend watching movies I never had heard of starring folks I didn't even know existed.
It doesn't matter whether we are in the middle of the battle, burden or situation. Whether it is sickness, heartache, or financial strain, a problem with our kids, talk going on about us, confusion or some lack that we are experiencing. It could be a midnight we are facing, a valley or just a place that we don't want to be the promise of scripture is that it won't last forever. Scripture says when we pass through the fire we will not be burned. When we go through the flood we will not be overtaken. The "bad stuff" will not last forever. It did not come to stay; it came to pass!
The Children of Israel were in bondage under Pharaoh for over 400 years but that was not their ultimate destiny. It came to an end; it came to "pass." They wandered in the wilderness for 40 years but the plan for their lives was not to be a band of wandering, desert-dwelling nomads. Their wandering ended when they inherited the precious plains of the Promised Land! The wandering they endured to get there didn't come to stay. It was not their destiny and it came to "pass!"
They looked for a messiah for hundreds of years to come and deliver them. Every sacrifice they made pointed to the day when Messiah would someday come. In Galatians 4:4 Paul writes: "When the fullness of time was come God sent forth His son made of a woman…" Romans 5:6 says, "For when we were yet without strength, IN DUE TIME Christ died for the ungodly." Here Luke writes to those looking for the fulfillment of this messianic promise and says, "It's time!" Deliverance has come. God has spoken. "I told you," He says …Weeping has endured for a night but now JOY has come in the morning in the form of a Baby in Bethlehem. You wandered, wondered and wept but "unto you is born this day, in the city of David a Savior which is Christ the Lord!"
By Dr. Jeff Steele
Published July2014 in SGN Scoops Magazine. For current issues visit https://www.sgnscoops.com/
Tags:
Christian devotional
,
Christian Music
,
gospel music
,
It Came To Pass
,
Jeff Steele
,
sgn scoops
,
The Steeles
,
waiting on God
Posted in
Christian interest
,
sgn scoops magazine
|
Comments Off

on It Came To Pass by Dr. Jeff Steele