Written by SGN Scoops Staff on October 27, 2020 – 9:42 am -
CHRIST IN YOU: THE VOICE
by Suzanne Mason
Do you believe that God still speaks prophetically? Do miracles still happen? Maybe you don't think so. Perhaps you believe the miraculous wonders of God are only Old Testament events. If so, you need a vitalizing shot of faith, and CHRIST IN YOU: THE VOICE is just the documentary to give it to you!
Created by a group of Swiss millennials, CHRIST IN YOU: THE VOICE explores how ordinary believers, committed to speaking prophetic words from God, follow the leading of the Holy Spirit and change the lives of strangers. With open hearts, courageous spirits, prayerful guidance, and God's love leading them, the prophecy-speaking individuals in this film are part of a growing community of believers throughout Europe pursuing the gifts of the Holy Spirit and helping others encounter God's love and healing. You can watch how prophecy is used to bless others, how powerfully God still moves, and how the film demystifies this often unused gift of the Spirit.
When I spoke with Andrea di Meglio, one of the filmmakers and prophetic speakers highlighted in the documentary, I asked him if Europe is as secular as public opinion has led us to believe and if he's seeing a rise in Christianity there. "I'm not listening to people who say it's hard to reach. It's not what Jesus would think," he stated. "Jesus says the harvest is ripe. We should pray that the Lord will send out more workers. People are willing to receive prayer."
While some may doubt the harvest, di Meglio has seen it for himself. Over the past ten to twelve years, he explained how he's watched the average number of strangers accepting his offer of prayer go from about 30% to 80%! "It's the Father's joy to give us the kingdom of God," he enthused.
Speaking prophecy sounds good, but I can't say it's ever been a gift of the Spirit I'd have considered. di Meglio assured me it's not as scary as one might think. "Prophecy is having a relationship with God. It's an Old Testament gift and a New Testament grace. It's very relational. What kind of relationship would it be if we only pray to God and don't expect Him to talk back? It wouldn't be a healthy relationship."
He went on to explain that many people believe prophecy is reserved for a few special individuals and are likely afraid there's no grace when there's a prophetic mistake (a few of which are even shown in the film). "We need God's grace just like every other gift [receives it]." And he's not wrong: if someone mis-teaches something, we understand there's a learning curve. If there's a stumble in a preacher's sermon, we can overlook it or discuss it with them. But a prophetic mistake? The phrase alone almost sounds sacrilegious. But as someone says in the film, 'Grace is the operational power of God.'"
di Meglio continues, "The church has presented the gift of prophecy in a way that God never wanted it to be. Jesus said that 'man shall not live by bread alone but by every word that proceeds out of the mouth of God' [Matthew 4:4]. I cannot afford to live by what God said last year or last month."
And that's what you can watch firsthand in CHRIST IN YOU: THE VOICE. di Melgio and others, with a prompting from the Spirit, approach people they've never met, speak of things only God could possibly know, and help them accept forgiveness, healing, peace, power, and salvation. I got chills watching parts of this film, and I recommend it to anyone wanting to see that God still moves powerfully and prophetically.
I asked di Meglio what he wants people to take away from watching this film. "I want people to have a passion to grow in their friendship and intimacy with the Lord," he stated. "I want this to be fun. It's supposed to be fun! It's the Father's joy to give us the kingdom of God."
And though I can tell di Meglio is having fun, he's also incredibly passionate about the Lord, His moving, and his relationship with the Father. "Prophecy is seeing what God sees and saying what God says," the film explains. "If you're willing, He'll use you. He wants to speak through you. Will you let Him?"
CHRIST IN YOU: THE VOICE is available now through Amazon Prime and on DVD and other VOD platforms. For more information, please visit https://www.christinyoumovie.com/
Tags:
CHRIST IN YOU: THE VOICE
,
Christian News
Posted in
announcements
|
Comments Off

on CHRIST IN YOU: THE VOICE
Written by SGN Scoops Staff on October 21, 2020 – 9:34 am -
EVERYDAY MIRACLES
by Suzanne Mason
2020 hasn't been the year we thought it was going to be. You might be looking for a faith-friendly, family film right about now. Maybe you need a message of hope, a dose of inspiration, or a reminder that people still care. If so, you need to check out EVERYDAY MIRACLES. Starring Erik Scott Smith (A Walk to Remember), Gary Cole (VEEP, Entourage), and Zoe Perry (Young Sheldon), this film is a great reminder that forgiveness and hope can be found in the most unlikely places.
In EVERYDAY MIRACLES, Cotton Welles, a reluctant faith healer, is on the run from his past when he's taken in by Clay, a horse rancher, and his family. As Cotton's newfound friends show him the better side of family with a dose of loving kindness and gentle spirits, he starts to open up to them and even begins to believe in love. But his manipulative mother discovers his location, tracking him down and threatening the tentative peace he's found. Cotton is determined to leave his abusive mother behind, but when a devastating revelation comes to light, he discovers the truth about love and that family isn't only bound by blood.
In a strange twist of God's omnipotence, this movie was filmed and set to release in 2015 but eventually got shelved, only to finally be released now, during COVID-19.
I asked Erik Scott Smith, who plays Cotton, what the significance of this God-ordained timing means to him. "I think a lot of people are sitting at home, questioning a lot… Everybody's trying to find the right path. There are two types of people: either the type who're hungry for positivity and something good in life, or those who are going down dark paths and not coping well. This movie has a lot to say about which path you're going down."
This film highlights the difference between those paths, and the consequences of them, as well. "I think it needed to wait for this time [for the film to be released]," he concluded.
More than choosing a path, the themes of family, faith, and hope are also present throughout the film, even as Cotton struggles and has to make difficult decisions. "The characters have to go through these extreme moments to reach confidence to move on in their lives. At some point, you have to decide to move forward," Smith told me.
And this is a very important subject for the actor, who explained that these themes are strong and align with his personal life. He described a tattoo he has that says "Every moment before now is the past" which reminds him "not to live in the scars of yesterday." It's a lesson that his character Cotton learns throughout the film.
And what does Smith hope audiences take away from this film? "I really hope that people who watch this movie are reminded that family can be anybody who has unconditional love for you," Smith told me. "Family doesn't distinguish between blood and non-blood when they help make you the best version of you."
And isn't that what we're all ultimately striving for? To lean into the life God's laid out for us, to become the best version of ourselves, and to find unconditional love along the way?
EVERYDAY MIRACLES is available now On Demand, Digital, and DVD.
Tags:
Christian News
,
Everyday Miracles
Posted in
announcements
|
Comments Off

on Everyday Miracles (review) by Suzanne Mason
Written by SGN Scoops Staff on June 7, 2019 – 1:34 pm -
PORTLAND, Ore., May 31, 2019 /Christian Newswire/ –At the invitation of hundreds of churches and thousands of Christians in Spain, the Luis Palau Association will share the Good News of Jesus Christ in Madrid, June 15-23, 2019, through numerous outreach events and a 2-day family festival in the heart of the city.
Working with, through, and for the local Church, this unified, area-wide campaign will proclaim the life-changing message of Jesus Christ on a nationwide scale and introduce a new model for long-term community change. The campaign will unite believers in Madrid as well as local pastors and leaders, encouraging them in the Word, focusing on continuing in unity, and inspiring them to keep evangelism a top priority.
For years God has used the Palau team in a special way to bless Spain. The 2005 Madrid festival sparked a powerful new season of outreach and evangelism for evangelical churches in the city and surrounding area and helped ignite a significant church planting movement that is bearing much fruit. Evangelical leaders are eager to have Palau partner on another festival to grow the Gospel's impact even further.
Through Palau's unique partnership among churches, as well as corporate and civic leaders, the Madrid Festival will include:
A powerful family-fun evangelistic festival. The 2-day event will put local training into action and proclaim the Good News of Jesus Christ on a grand scale. It will include live Christian musical performances, special outreaches for children, and clear proclamations of the Gospel from Luis and Andrew Palau.
Affinity events reaching key sectors of society. Taking every opportunity to share the Gospel with the entire region, the Palau team will also host special evangelistic gatherings for key sectors of society, including prison outreaches, a gathering for women, and a dinner for business and civic leaders.
Bold community impact. Thousands of volunteers will commit hundreds of volunteer hours to the local community leading up to the festival through united, long-term efforts focused on the region's greatest needs.
Initially it wasn't certain Luis Palau would join his son Andrew and the team for the Madrid festival, due to Luis' ongoing battle with Stage IV lung cancer. But after much prayer and consideration, Luis has chosen to join the team, making it his first international trip since he was diagnosed in January 2018.
In June, Luis Palau is also releasing his latest book, Palau: A Life on Fire. Having started this book in the weeks after his cancer diagnosis, this is a very personal, intimate look at Luis' life and ministry. Less about himself and more about the unsung heroes in his life, Luis takes a unique approach in this book and shows a vulnerability seldom seen in leaders. Learn more at www.PalautheBook.org.
To learn more about the Madrid festival with Luis and Andrew Palau, visit www.palau.org/madrid.
Tags:
Christian News
,
Luis and Andrew Palau
Posted in
announcements
|
Comments Off

on Luis and Andrew Palau to Share the Gospel with Thousands of People Through Festival in Madrid, Spain
Written by SGN Scoops Staff on August 26, 2018 – 5:41 pm -
Nashville, TN—The Gospel Music Association recently announced that celebrated television and Broadway personality Kathie Lee Gifford's inspiring musical version of the David & Goliath story entitled The Little Giant has been nominated for a Dove Award for Children's Music Album of the Year.
The Little Giant is a dazzling combination of musical theatre and pop/rock sensibilities inspired by a trip that Kathie Lee took to Israel with her husband, legendary football player and sports commentator, Frank Gifford, before he passed away in 2015.
Kathie Lee recalls, "There in the valley where David defeated Goliath, Frank and I had a life transforming experience. We all had been taught that the miracle was that a young boy took down a giant. In those days, any shepherd was experienced in killing big animals that threatened the flock. Just as the Lord had prepared David for that one moment, we realized that God has already given each of us a stone to use. That's the real miracle. The question then becomes 'What is our stone and how will we use it?'"
When the Emmy Award-winning and Tony Award-nominated lyricist returned to the States, she sat down with her platinum-selling co-writer, David Pomeranz, and composed the song, "What Is Your Stone?"  They took the song to acclaimed Nashville music publisher/producer, Mark Cabaniss, who then shared the concept with New Haven Records president, Ken Harding, who encouraged them to build a whole project around the song.
Ken Harding comments, "We could not be more ecstatic over the final nomination of The Little Giant. This has been a wonderful journey with Kathie Lee, David and Mark and we are so happy they are receiving this well-deserved nomination for this awesome project."
Pomeranz reflects, "Creating The Little Giant with Kathie Lee and Mark was a total joy! Our goal was–though comedy and songs—to bring alive the message of the David and Goliath story to a new generation so as to inspire them to experience their own spiritual magnificence. We hope we have accomplished this."
Mark Cabaniss is also pleased; "I am deeply honored to share a Dove Award nomination with Kathie Lee Gifford and David Pomeranz for The Little Giant.The project means a lot to us because of its powerful message that we hope will impact as many lives as possible.  My deepest thanks to members of the Gospel Music Association for this honor."
Kathie Lee concludes, "David, Mark and I are humbled by this beautiful nomination for a Dove Award. The musical's timeless message of God's provision for all who are willing to serve Him seems especially important in our world today. Thank You."
The 49th Annual Gospel Music Association Dove Awards show will take place on Tuesday, October 16, at Lipscomb University. Trinity Broadcasting Network (TBN) will exclusively air the show on Sunday, October 21. Voting for the final winners will run August 20 through August 27
.
Tags:
Christian News
,
Kathie Lee Gifford
Posted in
announcements
|
Comments Off

on Kathie Lee Gifford's The Little Giant Nominated For Children's Music Album Of The Year At 49th Annual GMA Dove Awards
Written by SGN Scoops Staff on April 5, 2018 – 1:40 pm -
Q: What inspired you to write "Fanning the Flame"?
A: I felt like I was a candle being burnt at both ends. I was still speaking and traveling overseas for the ministry, but my own spiritual flame was not what it used to be. I went to minister in an Asian nation where they were closed to the Gospel. I thought it would be great to talk to those women who had given up so much to minister to others so that I might be encouraged. What I found was that they were getting burnt out as well. I thought if it can happen to these women who are warriors for the Gospel, it can certainly happen to me. So I decided I needed to find out what obstacles had started blocking my own faith and my relationship with God.
Q: You went to great lengths to learn about lamps in biblical times. What did you learn by doing that?
A: I am a visual learner and when God kept bringing scriptures to me about lamps, I became curious as to what those looked like when the verses were written. I learned that the lamps in that time period were made out of clay and they were shaped like small bowels that fit in the palm of your hand. So I went to the store, got some clay, baked it and made one for myself. I put a piece of terry cloth in it as the wick, added some olive oil, and it actually worked! But I noticed it would burn out quickly until I trimmed the wick, then it would burn bright again, just as the scripture suggests. God taught me some important lessons through that exercise. We are the clay formed by the potter, shaped for a purpose — to bring light. But we need the oil (the Holy Spirit) and faith (the wick) in order to do that. And we need to trim that faith (wick) often in order to get rid of the black, burned out things in our lives that keep us from being a bright, glowing light.
Q: What do you think are the biggest contributing factors to people losing their faith?
A: Our society today is so fast-paced. From our food to our information, we want everything instantaneously. People today are so busy that God becomes just another thing on their to-do list. We simply don't take the time to read the Bible or pray and listen to what God is saying to us. We are not pursuing Him like we should. When He takes a back seat in our lives, we put other things in His place, usually ourselves. We are also a very distracted society. In our home, we have a rule —no phones or electronic devices when we eat together. I watched a family at a restaurant one time. Everyone had a phone, but a little 8 or 9 year old boy. They were all busy on their devices and no one acknowledged this boy. He was sitting at a table full of people, yet he was all alone. I think that's how God must see us sometimes. We are so occupied with our social worlds, talking to anyone who will listen to our needs, our dreams, our wants, but we never look up to see that Jesus is right there waiting, waiting for us to engage Him in conversation about those things. We need to put down our smart phones and talk to the One who really can make a difference in our lives.
Q: You draw a parallel in the book between the three required Jewish feasts that are in the Old Testament and a Christian's faith journey. Talk about that.
A: Our spiritual journey can be compared to the pilgrimage God instructed His people to take three times each year. The first was the festival of Passover, celebrating the Israelites delivery from bondage in Egypt. The second was Shavuot, the Feast of Weeks, remembering the giving of the Torah (God's Word) exactly seven weeks after the Exodus and Passover. It is also known as Pentecost. The third festival was Sukkot, which celebrates the wandering of the Israelites in the desert for forty years, when they had to rely only upon God for direction, sustenance, and protection. It seems to me those three feasts correlate with a Christian believer's walk with God.  Passover—returning to our first love and remembering our salvation by the precious shed blood of our Savior, Jesus Christ. Pentecost—resolving to wait on and trust in the power of the Holy Spirit, who quickens his Word and enables us to become witnesses to Jesus Christ, guiding us into all truth wherever we go or whomever we meet in the world. And Sukkot—the feast that follows repentance, returning to a total dependence on God for strength, wisdom, guidance, and sustenance—a restored fellowship and faith in our God.
​
Q: Talk about your ministry in Uganda and how that got started.
A: Honestly, being a missionary was about the furthest thing from my mind. But a lady from Uganda came to our bible study here in our town, and we kept in touch for a long time. She kept begging me to come to her country, and when I finally did, I fell in love with the people. Today, we have helped build a three-story hospital facility called Ray of Hope, and have created a child education sponsorship program for the children of Uganda, with over 500 children enrolled to date. We also take humanitarian teams each year to the country.
Q: Talk about your marriage and family ministry.
A: Nearly 30 years ago, my husband and I became a real-life Brady Bunch, as he brought three kids into the marriage and I brought three kids. We learned a lot about the ups and downs of being a blended family, and that's what inspired my first book, 'Tying the Family Knot: Meeting the Challenges of a Blended Family'. At that time, there were not a lot of helpful resources for Christians on this subject, and we have been able to hold conferences, seminars and teachings to help people deal with all the emotional issues that come with raising someone else's kids. I talk about some of the practical things we did such as developing new family holiday traditions, setting standards, and giving each child a feeling of belonging, stability, and love. Blended families have specific challenges, and I teach on how to deal with power struggles, choosing battles, organization, and dealing with ex-spouses. We have seen God redeem and strengthen so many families over the years, and that has been very rewarding.
Q: What do you hope readers gain from "Fanning the Flame"?
A:  I had one lady who read an early copy of the book tell me that she had struggled with her faith for the past 14 years, but this book helped her get back on track. That is exactly what I hope will happen for everyone who reads it. I get very vulnerable in the book and share my own battles with the obstacles that blocked my pursuit of God. The main thing I want them to gain is a renewed sense of God's presence in their lives. Read more »
Tags:
Christian News
,
Terri Clark
Posted in
Christian interest
|
Comments Off

on Q&A with Terri Clark Author of "Fanning the Flame: Reigniting your faith in God"
Written by SGN Scoops Staff on February 20, 2018 – 1:23 pm -
ATLANTA  – UP TV, the entertainment destination that celebrates families and the relationships that define them, will premiere a new docuseries – Morgan Family Strong – centered around country singer Craig Morgan and his family. Craig is an Army veteran, family man, country music star and member of the Grand Ole Opry whose 25 Billboard hits include the radio chart-topper "That's What I Love About Sunday." The series will follow Craig and his close-knit family (wife Karen, daughter Alexandra, and sons Kyle and Wyatt) at home and on tour as they come together around the heartbreak of losing their son and brother, Jerry, in a tragic accident, by launching the family's passion project – Morgan Farms. Morgan Family Strong will premiere Thursday, March 1 at 9:30 pm ET.
"Craig and his family are so genuine, real and authentic that we immediately fell in love with them and knew that their story was a perfect fit for UP and our viewers," said Timothy Kuryak, svp unscripted development and production, UP. "They are such a fun and loving family, yet in the face of a terrible tragedy, they have turned to one another and grown stronger."
This season on Morgan Family Strong, viewers will see the Morgans juggling life at home and on the road including opening a family store – The Gallery at Morgan Farms – and Craig writing new songs for an upcoming album. The family will also explore the Alaskan wilderness on vacation, take the stage at the Grand Ole Opry and celebrate birthdays and other milestones along the way.
Morgan Family Strong is produced for UP by Nashville-based Heart Bridge Media. Executive Producers are Heart Bridge Media's Sean Overbeeke, Matt Case and Nate Griffin.
CONNECT ON SOCIAL
Tags:
Christian News
,
Craig Morgan
Posted in
announcements
|
Comments Off

on UP TV TO PREMIERE NEW DOCUSERIES MORGAN FAMILY STRONG ON MARCH 1
Written by SGN Scoops Staff on September 20, 2016 – 10:23 pm -
THOMPSON'S STATION, Tenn., — Christian recording artist Lindsay Huggins is beginning a music scholarship for youth who might not otherwise be able to participate in their school's band program. This new scholarship will be awarded to three deserving students who desire to be involved in band but might be limited by finances. The scholarship will cover instrument rental costs and other participation fees.
Research supports that early music training dramatically enhances children's abstract reasoning skills and higher brain functions needed for mathematics, science, and engineering. Studies also support that participation in music and the arts aids in the development of necessary life skills, such as self-confidence, self-discipline, and teamwork, while lessening the likelihood of involvement in criminal activity and substance abuse.
The College Entrance Examination Board found that "students involved in public school music programs scored 107 points higher on the SAT's than students with no participation." [Profiles of SAT and Achievement Test Takers, The College Board, compiled by the Music Educators National Conference (2002).]
The first year of this scholarship program will focus on students near Huggins' home just outside Nashville, Tennessee. Spring Hill Middle School band teacher Jennifer Holmes is excited about the possibilities this new scholarship will provide. "As a music educator, I am witness to the profound effect that expressing themselves through music and belonging to a music program can have on a child's self-esteem and character. Every year, I meet students who I know would enjoy and benefit from participating in the band program, but have financial limitations. I am thrilled to have this new scholarship available for those students."
As a recording artist and worship leader, Huggins has a deep love and appreciation for music which began as a young child, carried her through college, and continues today.   "Studying and performing music together with my peers gave me a place of community and an outlet of expression in some of the most formative years of my life. I don't want anyone to miss out on that opportunity because of financial need," says Huggins. "We plan to start close to home here in the Nashville area, and expand the program to have a greater reach as funds allow."
The initiative kicks off just as Huggins is releasing a new single "You Can Use Me" to radio. The message of the song and the intent of this scholarship fund go hand in hand, with the focus on helping others and being used by God for a greater purpose.
This scholarship is an extension of Lindsay Huggins Ministries, a 501(c)(3) non-profit organization. For more information about Lindsay Huggins Ministries or to make a tax-deductible donation to the music scholarship fund, visit
www.lindsayhuggins.com
.
Tags:
Christian News
,
Lindsay Huggins
Posted in
announcements
|
Comments Off

on ARTIST LINDSAY HUGGINS ESTABLISHES MUSIC SCHOLARSHIP FOR UNDERPRIVILEGED STUDENTS
Written by SGN Scoops Staff on May 18, 2016 – 10:41 pm -
(Nashville, TN)… One of StowTown Records' newest additions and one of Christian music's premier artists, Charles Billingsley, is leaping up the current song charts.
Right Here, Billingsley's debut album with StowTown, recently moved all the way up to #4 on the Christian SoundScan chart and now sits firmly in the Top Ten.
"With every record, I try to push it just a little further than I did before, stylistically, without compromising the message at all," Billingsley said. "But I also look for songs that people will sing—that they can drive down the road worshiping the Lord with, but also sing congregationally." Billingsley has released 24 recordings as a solo artist and tallied an impressive seven #1 Inspirational radio hits.
Right Here is highlighted by two songs dedicated to The Cross,"Victory (The Blood of Jesus)" and the congregational anthem "Hallelujah for the Savior."
Other hits include the multi-generational "There's Nothing My God Cannot Do" along with "God Is Good", "Majesty", and "See You Again," a duet with multi Dove Award-winning worship leader Meredith Andrews.
Billingsley teamed up with some of the top producers for the project, including GRAMMY® Award-winner Seth Mosley (TobyMac, Newsboys), Mike "X" O'Connor (for KING & COUNTRY, Matthew West) and Dove Award-winner Keith Everette Smith (Karyn Williams). The impressive songwriting team for Right Here features Matt Hammitt, Michael Farren, Mia Fieldes, Travis Ryan, David Leonard and Krissy Nordhoff.
Billingsley, the worship leader who oversees the music ministry at Lynchburg, Virginia's 24,000-member Thomas Road Baptist Church, is also in the midst of his Women of Joy 2016 Tour titled "Restore". One of his final stops for the women's conference series is set for this coming weekend in Louisville, KY.
Tags:
Charles Billingsley
,
Christian News
Posted in
artists
|
Comments Off

on CHARLES BILLINGSLEY'S ALBUM IN THE TOP TEN!
Written by SGN Scoops Staff on April 28, 2016 – 6:47 pm -
Help Us Spread The Word About The National Day Of Prayer
National Day of Prayer: HELP US STOP THE RUMORS: President Obama did NOT cancel the National Day of Prayer. In fact, last year, 2 representatives from his cabinet attended the national observance on Capitol Hill.
President Ronald Reagan held observances in the Rose Garden. President George H. Bush was a guest speaker for several National Day of Prayer events. President Bill Clinton invited guests, including Shirley Dobson, for prayer times at the White House during the National Day of Prayer. President George W. Bush held events regularly for the National Day of Prayer at the White House. However, President Barack Obama has chosen not to personally participate nor host events for the National Day of Prayer at the White House, which seems to be the origin of this widely circulated email. Although he has not participated as his predecessors did, he has written a proclamation for the day of prayer every year of his presidency, which are available on our website, www.nationaldayofprayer.org . In fact, every President since 1952 has written proclamations calling for a National Day of Prayer.
This year, we will observe the 65th annual National Day of Prayer on Thursday, May 5, and we fully expect the President and all 50 Governors to call on Americans to pray. Already, we are anticipating more than 45,000 prayer gatherings from coast to coast and the National Observance on Capitol Hill will be broadcast live (9:00 a.m. – 12:30 p.m. ET).
Tags:
Christian News
,
national day of prayer
Posted in
artists
|
Comments Off

on Help The National Day Of Prayer
Written by SGN Scoops Staff on April 18, 2016 – 9:14 am -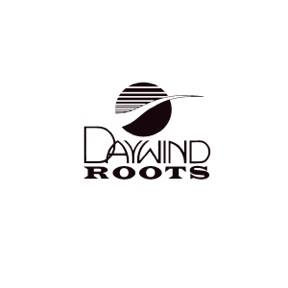 Hendersonville, TN  – Daywind Music Group is proud to announce the addition of Daywind Roots to its family of award-winning music labels.
Daywind Roots strives to fill a void left in Christian music.  The rich, classic sounds of Christian, country and gospel artists that we know and love will be the foundation of this label; providing these timeless artists with a home to create new, quality music to be heard by fans around the world
The first project on Daywind Roots comes from the GRAMMY Award winning country group, Shenandoah.  Known for hit songs such as 'Two Dozen Roses,' and 'Church On Cumberland Road,' the iconic group, fronted by Marty Raybon, will release its first ever Gospel project, entitled Good News Travels Fast on April 29th, 2016.
"Daywind Roots is designed to showcase classic artists performing new material," shares Daywind President, Ed Leonard. "We are so excited to share Shenandoah's Gospel recording with the world, and we're looking forward to some great follow-up releases from this label!"
Good News Travels Fast will be available at Christian retail stores across the country and digitally at iTunes and other online outlets. Bulk purchasing for gift and ministry purposes is available by calling 1.800.635.9581.
Tags:
Christian News
,
Daywind Roots Label
Posted in
announcements
|
Comments Off

on Daywind Announces Launch of Daywind Roots Label