Written by Staff on January 12, 2016 – 4:31 pm -
A portion of proceeds from the 13-track CD sold at Cracker Barrel to benefit the Loeys-Dietz Syndrome Foundation
NASHVILLE (Jan. 12, 2016) – Cracker Barrel Old Country Store® and country music duo Joey+Rory announced yesterday that a deluxe package of the upcoming Hymns That Are Important To Us CD will be available for preorder exclusively at crackerbarrel.com this Friday, Jan. 15 and at all Cracker Barrel® locations on Friday, Feb. 12.
In addition to the duo's seventh studio album, the deluxe CD package includes never-before-seen photos of Joey+Rory and their family, a magnet, lyrics, excerpts and stories from Rory's blog, "This Life I Live," and a closer look into the couple's journey creating this album together. Cracker Barrel Old Country Store® will donate $1.00 of the retail sales price of each deluxe CD package sold while supplies last to the Loeys-Dietz Syndrome Foundation, a nonprofit supported by the musical duo.
"Joey and I feel blessed to partner with Cracker Barrel for the deluxe package of our new hymns album," said Rory Feek. "These songs of faith and hope mean so much to us, and to have them wrapped within intimate stories and photos from our lives is a dream come true. We are both big fans of the restaurant, and our family has held hands and said blessings over many meals there throughout the years."
Hymns That Are Important To Us features 13 tracks that "capture the words and melodies that were the soundtrack to Joey's childhood," said Rory. "It's the one Joey has always wanted to make – filled with the hymns she grew up with."
The album provides an intimate glimpse into the husband and wife's life-changing year and includes "When I'm Gone," a song that has special meaning to the couple, who approached Cracker Barrel about the partnership. "We recorded the album in a studio in Nashville early in the summer — just after recovering from [Joey's] first big surgery in Chicago," Rory said. "And then she did her vocals where she could…in hotel rooms, our house, wherever and whenever she felt up to singing."
"Joey and Rory have been a part of the Cracker Barrel family for many years, playing at our Home Office and releasing their sixth studio album in our stores in 2014," said Senior Marketing Manager Julie Ulmer. "When they approached us about partnering on this album, we were honored to have the opportunity to support the project and share their music again, while also giving to a charity they care so deeply about."
Since 2005, Cracker Barrel has released albums with a wide variety of artists, some of which have debuted in top spots on a range of Billboard's charts. Recent partnerships include the brand's first pop albums with a cappella group Pentatonix and "Fight Song" singer Rachel Platten, as well as industry staples Michael W. Smith and Alabama. Cracker Barrel's music program presents a unique opportunity for the company to connect with consumers through an array of musical genres and artists, providing not only the music, but also unique experiences, such as Pentatonix's surprise performance at a Nashville-area Cracker Barrel last November.
The Loeys-Dietz Syndrome Foundation is a 501(c)3 nonprofit organization that is dedicated to the education, research and support of those affected by the genetic disorder that affects the connective tissue in the body. The nonprofit has special meaning to Joey and Rory, whose daughter's best friend has the disorder.
Full Track Listing:
1. Take My Hand, Precious Lord
2. I Surrender All
3. He Touched Me
4. Softly and Tenderly
5. Jesus Loves Me
6. It Is Well With My Soul
7. The Old Rugged Cross
8. I Need Thee Every Hour
9. How Great Thou Art
10. I'll Fly Away
11. Jesus Paid It All
12. Suppertime
13. When I'm Gone
About Joey+Rory
Joey+Rory, a country music duo featuring husband-and-wife vocalists Rory Feek and Joey Martin Feek, spent years focusing on their individual careers; but they both realized they were stronger together which laid the groundwork for a collaborative songwriting and performing career. The new formation resulted in their debut on the CMT competition show "Can You Duet" in 2008 placing third; releasing their debut album, The Life of a Song; and winning the 2010 Academy of Country Music Award for Top New Vocal Duo. The couple has been nominated for a 2016 GRAMMY® Award for their version of "If I Needed You" (Country Classics) for Best Country Duo/Group Performance.
About Cracker Barrel Old Country Store, Inc.
Cracker Barrel Old Country Store, Inc. provides a friendly home-away-from-home in its old country stores and restaurants. Guests are cared for like family while relaxing and enjoying real home-style food and shopping that's surprisingly unique, genuinely fun and reminiscent of America's country heritage…all at a fair price. Cracker Barrel Old Country Store, Inc. (NASDAQ: CBRL) was established in 1969 in Lebanon, Tenn. and operates 635 company-owned locations in 42 states. Nation's Restaurant News' 2015 Consumer Picks survey named Cracker Barrel Old Country Store® the winner in two Family-Dining Restaurants categories – Menu Variety and Atmosphere. For more information about the company, visit crackerbarrel.com.
For more news visit SGN Scoops on Facebook.
Tags:
christian country
,
cracker barrel
,
Joey and Rory Feek
Posted in
announcements
,
artists
|
Comments Off

on GRAMMY® Award-Nominated Country Music Duo Joey+Rory and Cracker Barrel Old Country Store® Announce Exclusive Hymns That Are Important To Us Deluxe CD Package
Written by Staff on March 4, 2015 – 9:00 am -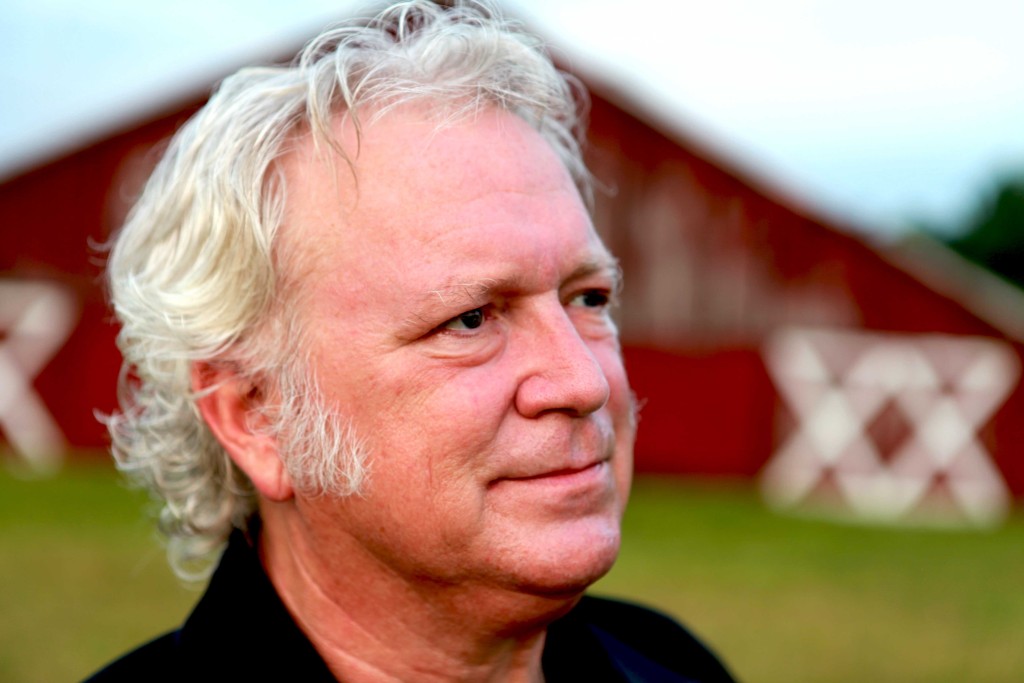 Franklin, TN (Mansion Entertainment)
March 5th,  2015
–  T. Graham Brown's latest Grammy-nominated album Forever Changed has hit 
Cracker
 Barrel Old Country Store locations. The critically acclaimed album features collaborations with some of the top Country artists in the music business including Vince Gill, The Oak Ridge Boys, and Jimmy Fortune. Brown also channels his Gospel side with collaborations with Christian singers Jason Crabb, Sonya Issacs, Three Bridges, among others."I'm so excited that 'Forever Changed' is in the 
Cracker
Barrel restaurant and stores! It's our favorite place to stop when we're out on the road" said an excited T. Graham Brown. "We love the food and it's so much fun to shop and look at all the "cool stuff" in the store. I always check out the CD rack, and to have my album there is a dream come true."
In an industry where you have stories each and every day concerning declining sales, the music program atCracker Barrel Old Country Stores continues to thrive, as it begins its' second decade. The company is responsible for top ten albums by such Country Music Hall of Fame members as Alabama and Kenny Rogers, and also partnered up with the iconic Dolly Parton for her 2012 An Evening With Dolly CD / DVD package, which is the program's only RIAA Gold selling project. In 2015, the 600-plus location restaurant chain resumed its' success story by teaming up with Bluegrass legend Ralph Stanley for his Man Of Constant Sorrow disc, which featured collaborations from a wide variety of artists, such as Lee Ann Womack and Elvis Costello. The set debuted on the Billboard Top Bluegrass Albums chart at #2, and also gave Stanley his highest ranking ever on the magazine's Country Album chart, entering the list at No. 14.
In addition to a Grammy nomination in 2015 for "Best Gospel Roots Album," Brown has also garnered some of the strongest ink of his career. He is set to appear in Country Weekly, in an issue that will hit newsstands later this month. Other features include Billboard, CMT, The Examiner, Power Source (which Brown graces the cover for February), and many more.
Track Listing:
1. He'll Take Care Of You (with Vince Gill)
2. From A Stronger Place
3. Soul Talk (with Jason Crabb)
4. Forever Changed
5. Shadow Of Doubt (with Leon Russell)
6. The Power Of Love (with Jeff & Sheri Easter)
7. Out Of The Rain
8. People Get Ready (with Jason Crabb, Leon Russell, Steve Cropper, The Oak Ridge Boys)
9. Pillow Of Mercy (with The Booth Brothers)
10. Midnight Rainbow (with Three Bridges)
11. Which Way To Pray (with Sonya Isaacs)
12. How Do You Know (with The Oak Ridge Boys)
13. Wine Into Water (with Jimmy Fortune)
About Forever Changed:
Co-produced by Mark L. Carman and T. Graham Brown, recorded and mixed by Joe Carrell, Forever Changed is comprised of thirteen tracks featuring guest vocal appearances by popular, award-winning artists Vince Gill, The Oak Ridge Boys, Leon Russell, Jason Crabb Jeff & Sheri Easter, Steve Cropper, The Booth Brothers, Three Bridges and Jimmy Fortune. The lineup of talent collectively boasts 26 Grammys and 37 Dove Awards. Forever Changed was nominated for "Best Roots Gospel Album" and was released by Mansion Entertainment with distribution through Sony/RED on January 27th, 2015.
About T. Graham Brown:
T. Graham Brown has recorded over thirteen studio albums and charted more than twenty singles on the Billboard charts. Three of these singles reached number one and eight more reached the top ten. Brown's voice is also recognized from his singing in advertising campaigns for McDonald's, Disneyland, Almond Joy, Coca Cola, Dodge Truck, Ford, Hardee's and many others including the Taco Bell "Run For The Border" television spots. This past year his appearance in the concept video for "Working on A Building" with Marty Raybon,Jimmy Fortune and Trace Adkins was aired across multiple national television networks. T. Graham Brown still actively tours throughout the year including multiple appearances on the legendary Grand Ole Opry and television appearances such as Larry's Country Diner and Country's Family Reunion. Brown's uniqueness has made him one of the most beloved and iconic performers of the day.
Tags:
booth brothers
,
christian country
,
cracker barrel
,
Forever Changed
,
Jason Crabb
,
jeff and sheri easter
,
oak ridge boys
,
sonya isaacs
,
T. Graham Brown
,
three bridges
Posted in
announcements
,
artists
|
Comments Off

on T. Graham Brown's 'Forever Changed' Now Available in Cracker Barrel Stores
Written by SGN Scoops Staff on August 20, 2014 – 7:57 am -
LEBANON, Tenn. (Aug. 19, 2014) – Cracker Barrel Old Country Store® and legendary country music group Alabama announce the release of Angels Among Us: Hymns & Gospel Favorites: Deluxe Edition, which will be available on Sept. 8 exclusively at all 632 Cracker Barrel Old Country Store® locations and online at crackerbarrel.com. The digital album will also be available for purchase at select digital retailers. Angels Among Us: Hymns & Gospel Favorites: Deluxe Edition contains three exclusive bonus tracks not found on the regular edition that will be released later in September by Gaither Music Group. The album contains 15 songs and will sell for $11.99.
"Alabama's music is timeless, and a perfect fit for Cracker Barrel," said Cracker Barrel Marketing Manager Julie Craig. "We know our guests will enjoy hearing their versions of these classic gospel songs."
"We know our fans enjoy eating at Cracker Barrel, just like we do," said all three Alabama members Jeff Cook, Teddy Gentry and Randy Owen. "We are excited to be able to have our new gospel album available where so many of our fans eat after church

on Sunday

." 
The 15 songs featured on Angels Among Us: Hymns & Gospel Favorites: Deluxe Edition (including the title cut, a classic Alabama hit from the early '90s) are as follows:    
"I Saw The Light"
"Because He Lives"
"Just A Closer Walk With Thee"
"Knights Of Molite"
"What A Friend We Have In Jesus"
"Church In The Wildwood"
"The Old Rugged Cross"
"Raising Alabama"
"Jordan's Banks"
"Let's All Go Down To The River"
"Lift Me Up"
"Angels Among Us"
"Oh, The Lord Has Been Good To Me" 
Tags:
alabama
,
Country Music
,
cracker barrel
,
Hymns
Posted in
announcements
|
Comments Off

on ICONIC COUNTRY GROUP ALABAMA AND CRACKER BARREL OLD COUNTRY STORE® ANNOUNCE EXCLUSIVE ANGELS AMONG US: HYMNS & GOSPEL FAVORITES: DELUXE EDITION CD, AVAILABLE SEPT. 8
Written by SGN Scoops Staff on March 25, 2011 – 9:01 am -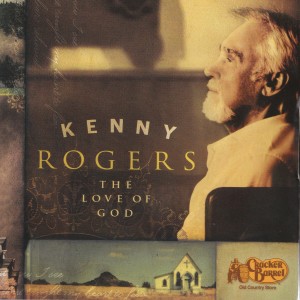 Hendersonville, TN (March 25, 2011) – When Daywind Publishing songwriters, Marty Funderburk and Gina Vera, sat down to write a new song, they had no idea that it would eventually become the title cut on the legendary Kenny Rogers' first Gospel album.  But, nearly a decade after the song was penned, that is exactly what has happened.
In preparing for the release of his Gospel project, Kenny Rogers decided he would like to title the album, For The Love Of God.  When Marty Funderburk was approached about writing a song with this title, he recalled that song he had written with Gina many years ago, with the title, "For The Love Of Christ."  The song was sent to Kenny Rogers, who loved it and asked if it could be re-written to fit the title.  Marty quickly accommodated his request, and less than a month later, the new version had been recorded and added to the song list as the title cut.
"Gina and I could have never imagined that, 10 years after we wrote that song, it would end up criss-crossing the globe on such a monumental project," relays Marty Funderburk.  "We are so grateful to Kenny Rogers and Cracker Barrel® for allowing us to be a part of this album."
The project, which is available exclusively through Cracker Barrel Old Country Store®, is a collection of inspirational classics that each hold a special meaning to Kenny Rogers. "For The Love Of God" is one of two brand-new songs recorded for the project, the title of which was eventually shortened to The Love Of God, and features guest appearances by Point of Grace, the Whites and Winfield's Locket.
Marty Funderburk has received multiple Dove Award nominations, including this year's nominations for "Run And Tell" by the Bowling Family and "Blaze Of Glory" by Chigger Hill Boys & Terri.
The Love Of God released on March 7th, 2011 and debuted at #8 on Billboard's Top Country Albums chart.  Kenny Rogers has celebrated numerous country and pop hits through his career, including "Lady," and his duet with Dolly Parton, "Islands In The Stream".  "The Love Of God" is the second project he has released through Cracker Barrel Old Country Store®, following the 2010 release of "Kenny Rogers: 50 Years.
In addition to the writers mentioned, Daywind Music Publishing is home to such great writers as Gerald Crabb, Ronny Hinson, and Dianne Wilkinson, among others. To learn more about Daywind Music Publishing, contact Rick Shelton at rshelton@daywind.com.  To purchase The Love Of God, visit any Cracker Barrel Old Country Store® or online at http://shop.crackerbarrel.com.
Tags:
cracker barrel
,
For The Love Of God
,
Kenny Rogers
,
Marty Funderburk
Posted in
announcements
,
christian entertainment
,
Christian interest
|
Comments Off

on Daywind Songwriters Receive Title Cut On Kenny Rogers' First Gospel Album
Written by Scoops Staff on December 6, 2010 – 11:56 am -
Exclusive CD will feature guest artists joining in for some bluegrass fun
LEBANON, Tenn (December 6, 2010) Cracker Barrel Old Country Store is pleased to let you know that the next CD in its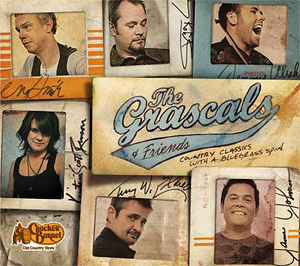 exclusive music program will feature some of the biggest names in country music joining up with one of the most beloved bands on today's bluegrass scene, The Grascals. The album, The Grascals & Friends – Country Classics With A Bluegrass Spin, has 13 country music songs on it that you have probably heard before, but most likely not like this.  The Grascals bring their own bluegrass style to the tunes and bring the different tracks to life with eight of their friends, including Brad Paisley, Dierks Bentley, Charlie Daniels and Dolly Parton.  The Grascals & Friends – Country Classics With A Bluegrass Spin will be available on January 10th, 2011, exclusively at all Cracker Barrel locations.
The bonus track, "I Am Strong," was written by Grascals band member Jamie Johnson and his wife Susanne Mumpower-Johnson along with Jenee Fleenor after The Grascals visited the St. Jude Children's Research Hospital® and were inspired by the stories and power of the children being treated there. "I Am Strong" is powerful in its message and artistic vision and brings together vocals from all of the artists who also appear separately with the Grascals on other tracks on this CD. In honor of the children and this song, Cracker Barrel is donating a percentage of the proceeds from this CD to St. Jude Children's Research Hospital.
"The Grascals are steeped in bluegrass tradition and at the same time are in touch with their contemporary audiences, bringing authenticity as well as freshness to the music," said Chris Ciavarra, Senior Vice President of Marketing for Cracker Barrel.  "We are pleased to be able to offer our guests this unique CD as the latest album in our exclusive music program."
The Grascals are frequent guests at Cracker Barrel as it provides a welcome stop along the way when they are out touring, which is most of the year. Ask any of the six band members what they like to eat when they stop in and there is no hesitation in the responses: chicken n' dumplins, the Sunrise Sampler, turnip greens or pinto beans….the answers go on and on.
The Grascals & Friends – Country Classics With A Bluegrass Spin will be the latest in Cracker Barrel's exclusive music program, which features numerous projects. In November of 2010, Cracker Barrel released Smokey Robinson's Now & Then which features six of his current songs and live versions of six of his classics that were recorded last year. It debuted at #19 on Billboard magazine's R&B chart. September saw the release of the self-titled Rodney Atkins, which includes four #1 hits, and also released Mandy Barnett's Winter Wonderland, which offers up all the authentic sounds of the  holiday traditions so many of us cherish. In July, the company released Craig Morgan's That's Why-Collector's Edition,and in May the release of Wynonna's Love Heals debuted at #7 on the Billboard Magazine Top Country Albums chart. February's release of Dailey & Vincent Sing the Statler Brothers debuted at #1 on Billboard's Top Bluegrass Albums chart, where it spent nine weeks in the top position and 18 weeks overall in one of the three top positions since its release on February 1st.  Releases in 2009 included November's Songs of Love and Heartache by Alan Jackson, September's release of an exclusive new version of The Foundation by the Zac Brown Band, August's George Jones' release of A Collection Of My Best Recollection, May's release of Montgomery Gentry's For Our Heroes, which debuted at #5 on Billboard Magazine's Top Country Albums chart, and March's release of Dolly Parton's Collector's Edition of Backwoods Barbie, which debuted at #9 on that chart. Over the last few years, Cracker Barrel has released exclusive CDs with Bill Gaither, Kenny Rogers, Ricky Skaggs, Aaron Tippin, Alison Krauss & Union Station, Josh Turner, Amy Grant, Sara Evans, and Charlie Daniels.
Click below to see track listing and guest artists.

Tags:
cracker barrel
,
THE GRASCALS
Posted in
new music
|
Comments Off

on THE GRASCALS & FRIENDS COMING TO CRACKER BARREL