Written by Staff on May 17, 2016 – 11:37 am -
What a joy it is for me to write on a group that is quickly growing in popularity, the Williamsons. I met them a little over a year ago and right off became a fan of their music. 11th Hour has had the opportunity to share the stage with Donnie, Lisa, Karl and Darin on several occasions. Not only have they become one of my favorite groups, they are truly some of my favorite people to be around as well. You can tell exactly where their hearts are, which is definitely on Christ.
The Williamsons started singing in the Midwest around 1969, later to reorganize in 1998. The current group consists of Donnie Williamson and wife, Lisa, Darin Hebert and Karl Rice. The quartet has been nominated for the Breakthrough Artist of the Year and the Fan Favorite awards for Absolutely Gospel Music, as well as the top ten Favorite New Mixed Group for Singing News.
Based out of Wetumka, OK, the Williamsons sing roughly 185 dates per year, but that number is sure to increase with their popularity on the rise. The group just celebrated their first number one song, "Shout", on the Singing News charts for the month of December. The song was the October top spot winner on the SGN Scoops charts.
"We have been so excited and encouraged by all the wonderful things that have happened with our latest project, Tell Somebody," Donnie tells us. "Our first single, 'It Was the Word,' written by Lisa, was our first top five song on the Singing News charts. The song also went to number two on the SGN Scoops charts. Now, 'Shout,' which was written by Lee Black and Gina Boe, has done really well for us. We are truly blessed as the first Southern Gospel group from Oklahoma to achieve this honor." Read more »
Tags:
Darin Hebert
,
Donnie Williamson
,
Karl Rice
,
Lisa Williamson
,
Williamsons
Posted in
sgn scoops magazine
,
special feature
|
Comments Off

on The Williamsons: Breaking Through
Written by scoopsnews on December 1, 2015 – 10:14 am -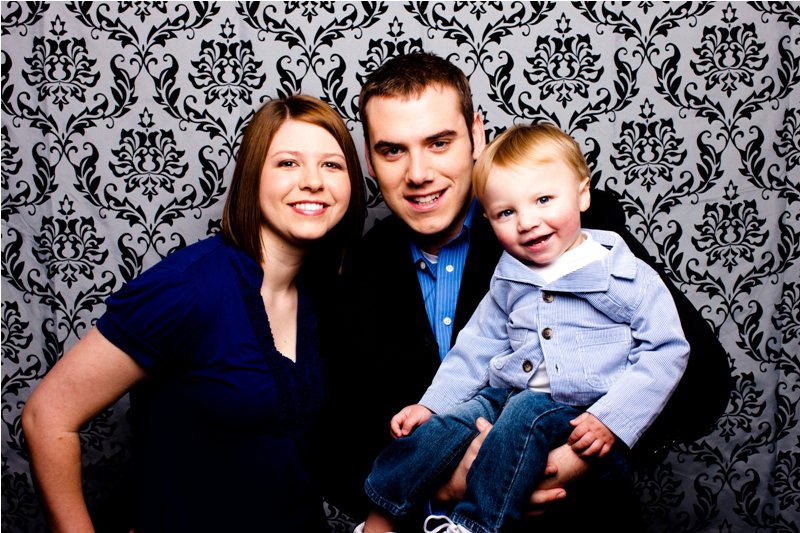 We asked Darin Hebert with The Williamson's to share with us a Christmas Memory. Be watching each day for Christmas Memories from your favorite artists.
For more southern gospel news: Here
Tags:
Darin Hebert
,
The Williamsons
Posted in
announcements
|
Comments Off

on Christmas Memory from Darin Hebert
Written by Staff on May 11, 2015 – 10:52 am -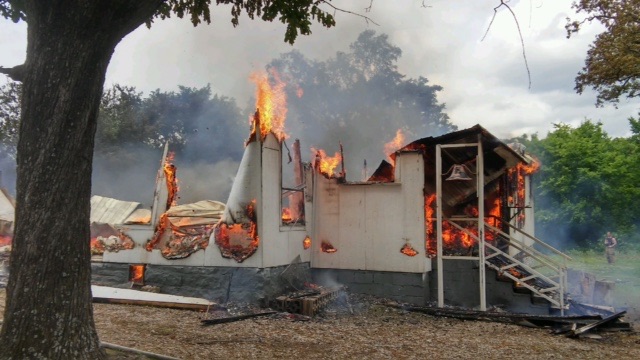 Weleetka, OK (May, 11, 2015) Early last week the Allen Free Will Baptist Church in Weleetka, OK experienced a total loss of their facility due to a fire. AFWBC is the home church of Darin Hebert, well known bass singer with The Williamsons.
The church building was very old. Portions of the building were constructed over 100 years ago in the nearby town of Bryant, Oklahoma. In the 1930s the structure was moved by horses and cart to its current site just outside of Weleetka city limits on Highway 75.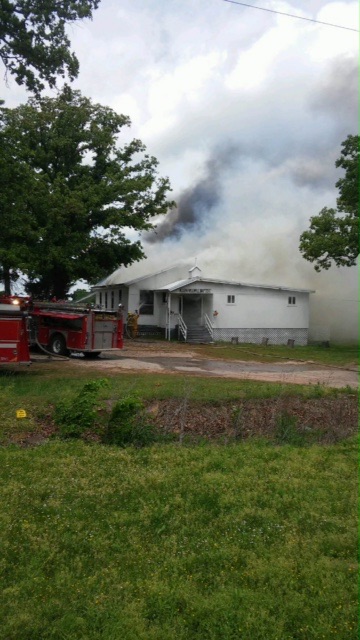 Not only is it Darin's home church but it also has a rich history within the Williamson family. Group baritone Donnie Williamson attended this church as a boy and it is the place where original Williamson Family member Tennie (Williamson) Polson received Christ as her Savior. Donnie's father, Rev. Woody Williamson, once served as pastor.
Bass singer Darin Hebert commented, "My emotions are running very high right now, while this a lot of history for many families destroyed, at the same time I know that God will take what Satan has meant for harm and turn it to our good."
Please keep Rev. Donnie LeForce, pastor, and the entire congregation of the church in your prayers. Anyone wishing to donate to the reconstruction of the facility may send donations to the Allen Free Will Baptist Church (Fire Fund), c/o the Mabrey Bank, PO Box 248, Weleetka, Oklahoma, 74880.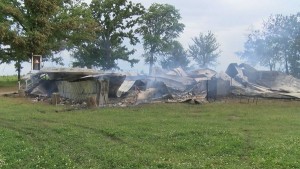 Donnie Williamson stated, "Our prayer is that this tragedy will be the start of a new era for this ministry. 'And we know that all things work together for the good to them that love God, to them who are the called according to His purpose', Romans 8:28."
In other news for the Williamsons their new radio single "Shout" hit the Absolutely Gospel Music Chart at #28 last week and is racing up the chart at #17 for the week of May 11th.
You can learn more about the Williamsons by going to http://www.williamsonsmusic.com or https://www.facebook.com/pages/The-Williamsons .
To book the Williamsons contact scheduling@thedominionagency.com .
####
About The Williamsons
The Williamsons began sharing the Gospel through music in 1998 as The Homesteaders Quartet. The dream of Donnie Williamson was to form a group to sing classic Gospel music on a limited basis. What he wanted to do never occurred. From the group's onset their demand was overwhelming. Soon they were performing more than 100 dates a year. For the past several years The Williamsons have been in full time Christian ministry and entertainment and have traveled across the United States, Canada, and Mexico. Their music has been in national charts and were they honored to be nominated to the Gospel Music Association for a Dove Award.
Their high energy musical style appeals to people of all ages. The versatility of The Williamsons is evident through the wide variety of musical styles they perform. There is always something for everyone. The marketing of their performances targets families and not just fans of any particular type of music. Spending an evening with The Williamsons is sure to be one that will lift you up, bless you, and entertain you all at the same time. Their primary desire is to share the Gospel in such a way that those in attendance who do not know Jesus Christ will come to know him before the program is over.
Tags:
Allen Free Will Baptist Church
,
Darin Hebert
,
fire
,
gospel music
,
The Williamsons
Posted in
announcements
,
artists
|
Comments Off

on Fire Destroys Home Church Of The Williamsons Bass Singer