Written by scoopsnews on June 8, 2020 – 8:10 pm -
I'm
Please pray for Dennis McKay, (McKay Project / MAC Records) and Family in the the passing of his Father, Robert McKay.
A private family service will be held at 11 a.m. on Wednesday, June 10 at Otts Funeral Home in Sulligent, AL.
Unfortunately, due to COVID-19 the service is restricted to family only.
However, the funeral home will stream the service live on Facebook for those friends who would like to watch and celebrate his life along with us. Go to Otts Funeral Home at 11am on Wednesday to watch the service.
A graveside service will follow at the Sulligent City Cemetery.
If anyone is interested in sending flowers, we recommend these two local shops:
▪️Petal Pushers: 205.698.0003
▪️L&L: 205.698.1100
Cards or letters can be sent to the funeral home and they will make sure the family receives them.
Otts Funeral Home
P.O. Box 923
4255 Highway 278
Sulligent, AL 35586
(205)698.8668
Info line: (205)695.8003
Thank you!
Tags:
Dennis McKay
,
The McKay Project
Posted in
announcements
|
Comments Off

on Prayers For Dennis McKay and Family
Written by Staff on July 1, 2019 – 10:55 am -
Jessica Horton's love of music and singing began 27 years ago when she was just three years old.
She would travel with her grandparents to old school houses and opry houses where they would sing for the people.  People would leave donations, and later on, this would actually pay for her first year of college.

As Jessica got older, she encountered others her age who began making fun of her for singing the classic country music and for dressing like a cowgirl for her family's concerts. This peer pressure led Jessica to focus on other interests during her high school years and put her dreams of a music career on hold. "Looking back, I would give anything now for some of those moments with my grandparents," Jessica says.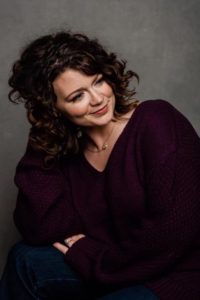 Jessica continued to dream of the day she would be singing professionally. As she began college, she feared her passion and dream seemed unattainable and thought it may never be more than a hobby, but God had other plans in store for her life.

She would go on to study classical voice in college and receive her degree in music education. She began teaching piano and voice. She discovered a new passion for her teaching when she began tutoring English to Chinese students online.

Musically, Jessica was influenced by the late Patsy Cline. She attributes much of her vocal warmness and tonal quality to her influence. Ministry opportunities began to open up for Jessica and she is currently serving as youth director for her church in addition to leading praise and worship.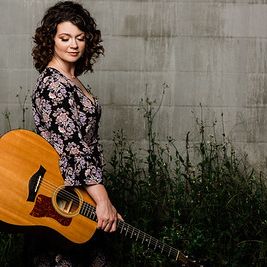 During June of 2018, after some encouragement from her husband, David, Jessica reached out to M.A.C. Records. After hearing her sing, the label immediately knew she was a voice that should be heard.  Leslie McKay of M.A.C. Records received a message on Facebook from Jessica that said, "Okay…I'm ready to give this music thing a try."
Leslie states, "There were three song files attached. I opened the tracks and after listening to them took them to my husband Dennis. I told him to take a listen. When I asked who it sounded like, neither of us could think of anyone. That's a good thing."

"We were very interested in talking with her. Her sound was very unique and pure and not like anyone else that we had ever heard," Dennis McKay of M.A.C. Records says. A meeting was set up at Studio 115A to talk about Jessica's vision and how she wanted to pursue her musical dream.  
Dennis states, "Initially, she was interested in pursuing secular music with an old country sound. We began talking about recording cover songs, but we encouraged her to think about writing her own songs. Jessica had never written any original songs, but she started trying her hand at songwriting. It wasn't long before she had 'Love Wins,' and another song called 'Motown Song.' The songs just started flowing and she was on her way to writing and recording a secular project."

However, there was another plan in the works; a divine plan.
Tags:
2019 Creekside Gospel Music Convention
,
Christian Country At The Creek 2019
,
Christian Country Music
,
Dennis McKay
,
gospel music
,
Jessica Horton
,
Jimmy Reno
,
M.A.C. Records/Studio 115A
,
SGNScoops Magazine
Posted in
artists
,
sgn scoops magazine
|
Comments Off

on Jessica Horton jumps with Both Feet In
Written by Staff on June 28, 2019 – 11:43 am -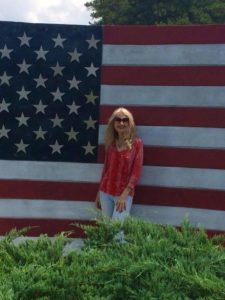 Christian Country artist, Carol Barham, has written a timely song, "America, Come Back!" This distinctive vocalist will be recording a live video for the song on Saturday, June 29, 2019 at 11:00 a.m. local time, in Vernon, Alabama.
An excited Barham says, "We begin filming me in an awesome red and white classic 1955 Chevy, provided by Charles Cook from Vernon!"
"While driving, we will be going to the beautiful Twin Cables Antebellum Home and pulling up in the drive," Barham says.
The song will be videoed by Nelda McKay of Freedom Productions, of Tupelo, Mississippi.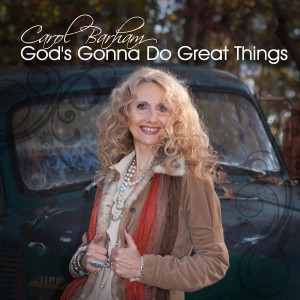 "This has been a dream of mine for a long time. I wrote this song several years ago and believed that God had a plan for it," says Barham."I recorded it at M.A.C. Studio 115A, with Dennis McKay, in 2013. That was the beginning of another dream I had. This song is calling America back to God and its foundation and the belief it was founded upon."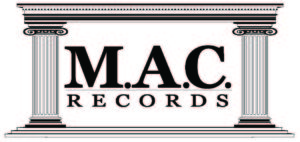 Carol Barham can be heard on Christian Country radio singing the charting song, "God, Oral Roberts, and Billy Graham."
For more information on Carol Barham click HERE.
Read the June SGNScoops Magazine Online HERE
Download SGNScoops Magazine On PDF
HERE
Find SGNScoops Magazine On Facebook
HERE
Listen To Todays Gospel Music
HERE
Tags:
Carol Barham
,
Christian Country Music
,
Dennis McKay
,
gospel music
,
M. A. C. Records
,
M.A.C. Records/Studio 115A
Posted in
announcements
,
artists
|
Comments Off

on Carol Barham calls "America Come Back"
Written by Staff on March 15, 2019 – 1:05 pm -
I imagine most of us are familiar with the term "wake up call." If you are staying at a hotel, you may request a wake-up call at a certain time and a member of the staff will call your room to ensure that you wake up. Another definition of a wake-up call is something that happens to get your attention or to prompt you to change course, realize or recognize that you need to do things differently, or take stock of your life, etc.
Recently, we were staying at a hotel in Birmingham, Ala. After a long, but fun day of shopping we settled in for the night. The next morning was going to be an early one because we were heading back to Mississippi to be in church. We needed a good night's rest. However, around 1:30 a.m. we were horrifically jarred from our sleep by the fire alarm going off in our room and the repetition of a woman's voice telling us that a fire had been detected in the building and we needed to evacuate immediately.
We jumped up and after taking a few minutes to gain our senses, we threw on some clothes, grabbed blankets and headed out the door and down four flights of stairs. I would venture to say that very few people use the stairs in a high rise hotel or even pay attention to where the stairs come out of the hotel. When we emerged, we were in a basement parking garage and near what looked like a loading dock. We could hear the sound of fire trucks approaching. The hotel alarm was still blaring and the woman's voice was repeating the message over and over to evacuate. We made it to the street level and saw other people like us that had dressed quickly, hair in a "hot mess", and walking toward the front of the hotel. We followed.
You can imagine what was going through our minds…is it real or is it a prank? If it is real, what did we leave behind? If it is a prank, then I hope they catch who did this because it is not funny.
As we approached the front of the hotel, there was a group of people dressed in formal wear sitting leisurely in the front lobby. We noticed them earlier in the day. They were there to celebrate a wedding. Obviously, from their calm appearance, it was apparent that this was a false alarm and there wasn't a fire in the building. Wow!
We entered the lobby of the hotel expecting someone to take charge and provide directions, but that didn't happen. We expected to see firemen enter the building, but that didn't happen either. After a few minutes, the alarm stopped and people were just standing around looking at each other wondering what to do next. When nothing happened, we went to the front desk where the clerk seemed to be doing business as usual (giving directions to the pizza delivery guy that had just arrived) and asked about returning to our rooms. "Oh yeah, there is no fire… you may go back to your rooms," was his response. You can imagine that tempers were high. As sleepy people grumbled about the interruption, we entered the elevators and went back to our rooms to attempt to get a few hours of sleep before starting the day.
You may be wondering, "Where is she going with all of this?" or "What does this have to do with anything?"  As I returned to bed and began to try and calm my mind to go to sleep. I felt like the Spirit downloaded some info on the inside of me about that whole experience.
Everyone at some point in their life will experience a wake-up call of some kind.
You fill in the blank:
My "wake up call" happened when _________.
It can take a variety of forms. In 2018, my husband was in a restaurant when a car came through the glass wall and hit him (miraculously, he is okay). That is an example of an extreme "wake up call". The wake-up call could be unwanted medical news, money trouble, job loss or change, a relationship going south, or any number of things. Sometimes a wake-up call is out of our control while other times we bring circumstances upon ourselves. I want to share some thoughts that I had after our recent hotel experience which I think relate to real life when it comes to a wake up call.
WHAT DO YOU DO WHEN THE WAKE-UP CALL HAPPENS?
1. Go With It – Move.  We realize what is happening, we take inventory, make the necessary adjustments and we keep moving. That night in the hotel room, we assessed what was happening, got up, got dressed and got out of the building.
In Acts 9 in the Bible, Saul was faced with a wake-up call when he was blinded on the road to Damascus and heard the voice of Jesus. Previously, Saul was a major persecutor of Christians and was on his way to Damascus to kill more Christians when he encountered Jesus. At that moment, Saul was confronted with who he was and who Jesus was. He immediately became willing to do what Jesus instructed him to do. Saul continued on the road to Damascus but the purpose for his trip was dramatically altered and his life was forever changed. Saul became Paul (Acts 13). His wake-up call produced an adjustment in his life that took immediate affect and he kept moving on for Jesus instead of against Him.
2. Stay in Chaos and Confusion. The wake-up call happens and we stay in a state of chaos and confusion; constantly scrambling and trying to keep our head above water.
My daughter and I laugh at my husband. He is a very deep sleeper and when he was jarred awake by the fire alarm he had no idea what was going on. For a few minutes, he was standing up, sitting down, standing up, sitting down, and scrambling just to get awake enough to process what was happening in the hotel room.
In the Bible, Jonah is an example where his wake-up call found him in a state of chaos and confusion that he brought on himself (and others). God told Jonah to go to Nineveh and preach repentance to the people. Jonah didn't want to go so he ran the opposite direction. He made his own plan and boarded a boat heading for Tarshish.
Jonah's actions affected more than just himself.  While out to sea, a monstrous storm came up and the crew was terribly afraid because they thought they were going to die. They called out to their gods and even threw their cargo overboard to lighten the ship. In spite of all that chaos, Jonah went below deck and fell asleep. Either that was some serious denial or he really didn't yet understand the gravity of his situation. Eventually, the members of the crew decided to cast lots to see who was responsible for the awful storm and it fell on Jonah. They woke him up (another wake-up call) and asked him how in the world he could sleep and who he was and what he had done. He told them he was a Hebrew who followed the Lord God of heaven who made the sea and dry land. Jonah told them he was running from God.  The storm got worse and they asked Jonah what to do. He told them to throw him overboard because it was his fault. The crew didn't want to throw him over and tried to row in spite of the storm but it grew wilder. Reluctantly, they threw Jonah over and the sea became calm.  As if that wasn't enough, Jonah was swallowed by a great fish. In the belly of that fish, Jonah answered his wake-up call and repented and agreed to do what God asked. He went to Nineveh and preached to the people.
Sometimes we bring the circumstances for our wake-up call upon ourselves by the choices we make and many times those choices affect other people. In the story of Jonah, the crew was affected by his choices. They probably sacrificed valuable items when they threw their cargo overboard in an effort to fix the situation. Even after the crew knew they needed to throw Jonah overboard, they put it off and tried in their own power to row back to land.
Isn't that sometimes how it is? Our world may be in chaos and everyone around us can see what is going on and they are trying to help us, but we have yet to wake up. It wasn't until Jonah was alone in the belly of the great fish that he surrendered and decided to obey God. The fish spit him out and this time when God told Jonah to go to Nineveh, he went.
The point is not to stay in a state of chaos and confusion but recognize that God only wants the best for us and surrender to Him.
I Corinthians 14:33 tells us that "God is not the author of confusion, but of peace…"
Philippians 4:7 reminds us that "the peace of God, which surpasses every thought will guard your hearts and minds in Christ Jesus."
3. Do Nothing.  Perhaps the wake-up call produces a fear in us that we can't overcome and we just stop living. We are paralyzed and too afraid to do anything. We gather our resources around us and hunker down like we are waiting out a storm that never ends. Maybe we even convince ourselves it isn't real and if we ignore it then maybe it will go away. Remember, the wake-up call should act as a catalyst in many cases to get us to move forward or do something different.
That night in the hotel lobby, no one was gripped by fear and it was obvious that most thought it wasn't real. We figured that if we just ignored the fire alarm and warnings they would eventually stop. Even the hotel staff continued to conduct business as usual.
In Numbers 13 and 14 in the Bible, the Israelites had left Egypt and escaped from Pharaoh and reached the border of Canaan. God told Moses to send 12 spies into the land of Canaan to scout out the land. It was the land that God promised to give to the Israelites. However, when the spies returned they were so afraid of the giants living in the land that they convinced the people not to move forward. Caleb and Joshua were the only ones of the twelve that believed God's promise that they could take the land. God was not happy with the people of Israel because of their lack of faith and their complaining. He declared that none of the people over 20 years old would enter the land that he promised with the exception of Joshua and Caleb and their descendants. They wandered another 40 years in the wilderness. Their fear and decision to do nothing resulted in the delay of receiving or moving into the land that God had promised them.
When the wake-up call happens in our lives, it can be scary but we can't let fear grip us and rule our lives. Fear is a liar and God is not about fear.
II Timothy 1:7 reminds us that "God has not given us a spirit of fear, but one of power, love, and a sound mind."
Psalms 27:1 tells us, "The Lord is my light and my salvation – whom should I fear? The Lord is the stronghold of my life – of whom should I be afraid?"
I believe wake-up calls are part of life. Some are more intense than others, but we have a choice as to how we respond. I believe God has a purpose and a plan for each of us and wants the best for us. When those wake-up calls happen in life, I want to challenge you to ask yourself, "What can I learn?" Then…get up, dust yourself off and keep moving forward. Your best days are ahead of you!
By Leslie McKay
Leslie McKay is a writer for SGNScoops Magazine and is also a member of McKay Project with her husband, Dennis. Together they are McKay Project and own M.A.C. Records. Find out more about Leslie McKay here.
For more Gospel Music news read the latest issue of the SGNScoops Magazine HERE.
Download the latest SGNScoops Magazine PDF Here
Find SGNScoops Magazine On Facebook Here
Listen To Today's Gospel Music Here
Tags:
Christian Country Music
,
Christian Music
,
Dennis McKay
,
gospel music
,
Leslie McKay
,
M.A.C. Records/Studio 115A
,
McKay Project
,
southern gospel
Posted in
Christian interest
,
sgn scoops magazine
|
Comments Off

on Leslie McKay: Wake Up Call
Written by SGN Scoops Staff on August 6, 2018 – 4:27 pm -
M.A.C. Records is proud to announce the addition of their newest artist, Jessica Horton, to the Route 82 Records division.
Jessica is an Americana/Gospel artist with a classic Country Roots style. She will be appearing at Vernon Alabama's Gospel Music Weekend in September and making her first appearance at Creekside Gospel Music Convention in October, during the daytime showcase.
M.A.C. Records owner, Dennis McKay, says, "When I first heard her sing, I thought, 'who is this,' because she doesn't sound like anyone else. Jessica has a unique sound that separates her from everyone else. She isn't interested in trying to imitate anyone and she has a sound that is recognizable as Jessica Horton.
"She is easy to work with, has her head on straight and knows what she wants for her musical career, while being open to direction. I expect great things for her and we are pleased to be a part of helping her take things to another level."
Jessica's newest song, "Love Wins," has been released to radio and is available online. New Journey Radio owner, Bobby Richardson, debuted "Love Wins" on his "3rd Cup of Joe" morning show last week. He described Jessica's sound by saying, "Her voice is like silk."
Leslie McKay sat down with Jessica recently to interview  her, so everyone can get to know this new artist.
LM: Where are you from?
JH: I'm originally from Eupora, Mississippi. I've been living in Columbus, Miss., since 2007, when I started school at the W (Mississippi University for Women). When I graduated in 2012 with my Music Education degree, I worked on my M. Div. (Masters of Divinity) through Asbury Seminary until 2014. At that time, I moved to Hawaii where I lived for three years. I just returned home this past year to follow my dreams as a musician from my home in the south.
LM: Tell us about your family. Are you married? Do you have kids or pets?
JH: I'm married to my college sweetheart, David. We got married in 2010, and we have two fur-babies that we adopted in Hawaii, Bear and Snickers. (Jessica reminds readers to #spayandneuter #adoptdontshop)
LM: What do you do for fun?
JH: I like to surround myself with people and activities that I enjoy, so I'm having fun pretty much all the time. Currently, I'm the youth minister at my church – Shaeffer's Chapel UMC. A lot of my free time is spent with the youth or planning for them. I really enjoy working with our students at Shaeffer's Chapel UMC and being a part of their faith journey. I am also the contemporary worship leader.
As far as other fun things…when I'm not working or doing chores, I like to write, or watch Netflix, or spend time
playing with my pups. I love all:animals and I pretty much just love any opportunity to pet them, or watch YouTube videos about them, or look up cat memes. If you're friends with me on Facebook, you'll know that every other post is a cat meme or a dog video. Have you seen the one  where the dog misses the food like a
hundred times?
LM: When did you start singing? Do you play any instruments?
JH: I started singing when I was a baby. My grandparents took a special interest in me and would teach me all the old country songs and hymns. By the time I was three, I was traveling with them to various old schoolhouses and community events to perform. My favorite memories are at the Sparta Opry in Woodland, Miss., and the old
Blackhawk School in Carroll County. I also remember getting to meet Miss Kitty Wells herself when I was about 12 years old. My grandpa got me the most amazing opportunity to visit with Mr. Johnnie Wright (Kitty Wells' husband) at their home and sing some of Kitty's songs for him. My grandpa also taught me how to play basic guitar and piano – I could learn a bit more.
LM: Do you write your own songs?
JH: I have been writing songs about Jesus since I was a teenager but I never played them for anyone. I stopped writing for a long time and recently picked it up again. I figure l've just now got some good stories to tell.
LM: Who are your musical influences?
JH: Vocally, I have always been drawn to Patsy Cline. Her songs have permeated every year of my life. When I'm especially missing my grandfather (he passed in 2011) and I'm craving the music that makes a memory come to life, I listen to her. As a songwriter, I am in awe of Norah Jones, Emmy Lou Harris, and Loretta Lynn. Nobody writes a song like these ladies.
LM:How would you describe your musical style?
JH: I'm an Americana artist through and through. My style keeps a Root-sy core and a positive message. I love to keep the classic Country sound alive by including acoustic guitar, dobro, mandolin, steel guitar, and fiddle into my projects.
LM: How do you feel about working with M.A.C. Records?
JH: I'm so excited to be working with M.A.C. Records. I couldn't have dreamed of a more supportive, knowledgeable, and proactive label. I am just so proud to be added to the family.
LM: What do you hope people remember about you when they leave your concert or service?
JH: I hope people leave my concerts with a smile. I write my stories and I'm full of hope. With all the negative messages the world is sending, I want my stories and thoughts to make us feel clean and simple and happy. I hope, most of all, that people will hear my stories and feel as if I'm telling their's. I hope that my music speaks to you in some way and makes you feel connected and known. We all need that.
LM: When did you start following Jesus? Tell us about that.
JH: I have known God since I was a child. God speaks to children in a different way, and even though I didn't grow up in a Christian home, I heard his voice through the hymns my grandparents would teach me and I felt his presence when I was lonely. When I was about nine, I accepted Jesus as my Lord and Savior and I have followed him ever since.
Every day is a journey, but my hope is to learn to trust him more and more every day and to be the best representation of his love that I possibly can be.
LM: How can folks contact you?
JH: You can follow me on Facebook at Jessica Horton Music or you can friend me personally. You can contact me via Messenger or you can email me at jesshortonmusic@gmail.com. I look forward to meeting all of you down the road.
Watch and listen for Jessica Horton in the coming days and months. Check out "Love Wins" online and on your local radio station. Her first original project is in the works, so stay tuned for the release information.
Again, Horton will be appearing at Vernon Alabama's Gospel Music Weekend in September and she will be making her first appearance in the daytime showcase at Creekside Gospel Music Convention in October.
For information about M.A.C. Records, contact Dennis McKay at 662.889.2829, or on Facebook @musicstudio115a or email info@macrecords.net.
Read the full SGNScoops Magazine July 2018 HERE
Download the PDF of SGNScoops Magazine 
HERE
Find SGNScoops On Facebook 
HERE
Listen To Today's Gospel Music Online 
HERE
Tags:
2018 Creekside Gospel Music Convention
,
Dennis McKay
,
Jessica Horton
,
Leslie McKay
,
M.A.C. Records/Studio 115A
,
Vernon Alabama's Gospel Music Weekend
Posted in
announcements
,
artists
|
Comments Off

on Jessica Horton Signs with MAC