Written by SGN Scoops Staff on November 30, 2013 – 10:44 pm -
LOS ANGELES, Nov. 30, 2013 /Christian Newswire/ — Trinity Broadcasting Network issued the following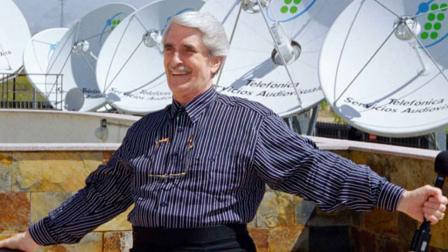 statement on the passing of TBN founder and President Dr. Paul Crouch:
Dr. Paul Crouch, founder and President of the Trinity Broadcasting Network (TBN), the world's largest Christian television network, died November 30th at the age 79. His passing followed a decade-long battle with degenerative heart disease.
Dr. Crouch's passion throughout life was to spread the gospel, a passion that in 1973 led him and his wife Jan to found TBN with one small low-power station in Southern California. Under Dr. Crouch's leadership of over forty years, TBN has grown into 26 distinct global networks and affiliates, reaching every inhabited continent with life-changing Christian programming.
During that time Dr. Crouch also empowered scores of ministries to expand their reach and influence through television, and through those partnerships Dr. Crouch and TBN took an active role in helping to lead tens of millions of individuals to faith in Christ. Throughout his life Dr. Crouch pointed to that eternal harvest as his most important legacy.
While acknowledged throughout the broadcast industry as the foremost leader in Christian television, Dr. Crouch maintained a characteristic modesty concerning his role, preferring to emphasize the countless friends and partners who stepped alongside him and Mrs. Crouch to make TBN a successful outreach. Above all, in reflecting on his crucial role in TBN's continued impact, Dr. Crouch inevitably pointed to the importance of an undying faith in God, which he characterized as "walking to the edge of all the light you have … and taking one more step."
While we mourn Dr. Crouch's passing, we are comforted with the knowledge that his influence and legacy will be felt for many decades to come as the Trinity Broadcasting Network continues to broadcast the good news of Jesus Christ throughout the world.
For more information, please visit www.tbn.org.
Tags:
Christian News
,
Christian television network
,
Dr. Paul Crouch
,
Faith
,
tbn
,
Trinity Broadcasting Network
Posted in
breaking news
|
Comments Off

on Trinity Broadcasting Network Statement on the Passing of TBN Founder Dr. Paul Crouch
Written by SGN Scoops Staff on July 3, 2012 – 3:59 am -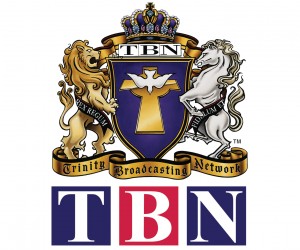 LOS ANGELES, For over 235 years "One Nation Under God" has defined the spirit of America's greatness. And for nearly 40 years Trinity Broadcasting Network, America's most-watch faith channel, has been a clarion voice calling individuals and families to the faith that long made America the "city on a hill" for the rest of the world. As the nation prepares to celebrate Independence Day on July 4th, TBN is airing an extensive lineup of programs that will inspire and challenge viewers concerning America's heritage of faith and freedom.
Among the programs TBN has planned for this unique American celebration are:
— The Glory of America. More than a depiction of one nation's birth and struggle for independence, this TBN spectacular traces the roots of America's liberty, beginning at Calvary and threading through the rich history of the Church as it ministers the freedom that only comes through faith in Christ. Airs July 1 and 2 (check here for broadcast times).
— Can Prayer Change America? Featuring interview with top Christian leaders, this sobering documentary analyzes the present plight of our nation in light of Scripture, and shows how concerted intercession by God's people can help return America to wholeness and faith. Airs July 3 and 4 (check here for broadcast times).
— Let Freedom Ring. Featuring the big band sounds of Denver and the Mile High Orchestra, Let Freedom Ring is a musical celebration of America's heritage of faith and freedom. Airs July 3, 4, and 6 (check here for broadcast times).
— America's Godly Heritage. In this dramatic and moving program, noted historian David Barton offers solid historic evidence that America was founded on Judeo-Christian principles. Airs July 4 (check here for broadcast times).
In addition to these featured programs, TBN has a full schedule of other inspiring and patriotic specials to help viewers commemorate America's faith and freedom. (Check TBN's broadcast schedule for a full listing of all special programming.)
Dr. Paul Crouch, TBN's founder and president, noted that while America has drifted from its foundations of faith in recent years, it is not too late to reclaim its righteous heritage for future generations. "God has promised to respond in mercy both to individuals and nations who turn to Him," said Dr. Crouch. "As we have for the past four decades, TBN is committed to ministering that mercy across America and around the world."
Tags:
America's faith
,
Christian News
,
Christian TV
,
Dr. Paul Crouch
,
Faith
,
tbn
Posted in
christian entertainment
|
Comments Off

on TBN Celebrates America's Independence with Patriotic and Challenging Program Lineup
Written by SGN Scoops Staff on June 13, 2012 – 4:06 pm -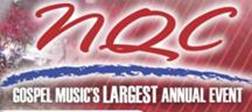 Louisville, KY – The National Quartet Convention Board of Directors has announced a broadcast partnership with the world's largest religious network and America's most watched faith channel, TBN. The Trinity Broadcast Network will capture the festivities of the 2012 National Quartet Convention, then create original programming to be aired during the fall of 2012 and into 2013. "We are excited about this partnership with TBN to produce original programming, featuring footage captured at this year's NQC," states Clarke Beasley, Executive Vice President of the NQC. "TBN has shown strong commitment to our music over the last several years, and we look forward to having our music featured on a weekly basis on the world's largest Christian network."  TBN's President and Founder Dr. Paul Crouch stated , "For over fifty years the National Quartet Convention has gathered Gospel quartets and musicians to celebrate the legacy and preserve the tradition of Gospel music. TBN is excited to bring the art, energy, inspiration, and joy of Southern Gospel music to families everywhere."
Originally launched in 1973, TBN offers 24 hours of commercial-free inspirational programming, featuring more original programs than any other faith network.   The Trinity Broadcasting Family of Networks now numbers 18 networks transmitting in many languages around the world, and through the web and mobile devices TBN is available anytime and anywhere.  According to Nielsen Ratings, it is America's most watched faith channel and offers viewers a variety of programs, including original movies, music, news and children's programming.
The 55th Annual National Quartet Convention kicks off  September 9-15, 2012 in Louisville, KY, at the Kentucky Fair & Expo Center. The event will attract more than 40,000 people from over 40 states and a half dozen countries. Nearly 300 Southern Gospel recording artists will be featured throughout the week-long event. Over 500 exhibitors will fill the 175,000 square feet exhibit hall at  Louisville's Expo Center. All concerts and showcase events are open to the general public. Visit www.nqconline.com, as a complete schedule of events and additional information.
Tags:
Christian TV
,
Dr. Paul Crouch
,
Louisville KY
,
national Quartet Convention
,
Sothern Gospel Events
,
southern gospel
,
Southern Gospel News
,
tbn
Posted in
christian entertainment
,
Christian interest
|
Comments Off

on National Quartet Convention Announces Partnership With TBN