Written by SGN Scoops Staff on November 24, 2014 – 10:12 am -
Current radio single/video also included in upcoming documentary
Franklin, TN (November 24, 2014) — The Chuck Wagon Gang's new video of their current radio single, 'His Love Will Lead Us On,' is now available on YouTube. This is the first single from their New Haven Records CD, 'Meeting In Heaven: The Chuck Wagon Gang Sings the Songs of Marty Stuart' which is now available at retail.
"This is a timely song, and the lyrics are relatable to the current events in our world. Our prayer is that this song and video will bring hope to thousands and thousands of people" said Shaye Smith, alto singer and manager of The Chuck Wagon Gang.
Ken Harding, president of New Haven Records comments, "For three quarters of a century, The Chuck Wagon Gang has touched countless lives through their timeless lyrics and matchless harmonies. We believe in their legacy and are proud of their new CD and DVD and honored to have them as an artist at New Haven Records."
This video was shot by world-renowned photographer Jack Spencer and features one of many songs on their upcoming DVD documentary, America's Gospel Singers, The Legacy Lives On.
The DVD chronicles the history of the group, sharing their stories through rare family photographs, poignant personal stories, old recordings and new live performances. In addition to Marty Stuart and the Chuck Wagon Gang, the DVD features special appearances by Connie Smith, Merle Haggard, Eddie Stubbs, Dan Rather, Duane Allen of the Oak Ridge Boys and Charlie Daniels.
Click the link below to view the video:
http://youtu.be/rHXpyfdDPKI
You can find more information about the Chuck Wagon Gang by going to http://www.thechuckwagongang.net
Tags:
Chuck Wagon Gang
,
Duane Allen
,
His Love Will Lead Us On
,
Marty Stuart
,
Southern Gospel Music
,
Southern Gospel News
Posted in
announcements
|
Comments Off

on THE CHUCK WAGON GANG RELEASES NEW VIDEO ON YOUTUBE
Written by SGN Scoops on June 13, 2013 – 1:15 pm -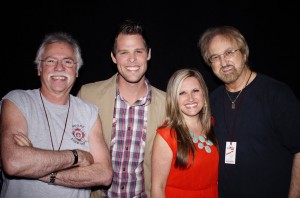 NASHVILLE, Tenn.—Difference Media recording duo Aaron & Amanda Crabb joined a lineup of country music superstars and legends for "Sunday Mornin' Country®," held at the Grand Ole Opry® House on the closing day of the CMA Music Festival. Pictured on the Opry® stage are (from L) Joe Bonsall of The Oak Ridge Boys; Aaron & Amanda Crabb; and Duane Allen of The Oak Ridge Boys.
"Sunday Mornin' Country®" featured a special salute and presentation of the Hall of Faith Award to The Oak Ridge Boys celebrating their 40th year in music, and also included performances from country legends Roy Clark, Lulu Roman, and Lynn Anderson, among others. The 34th annual event was hosted by Grand Ole Opry® member George Hamilton IV and GRAMMY® Award-winning vocalist Linda Davis.
Aaron & Amanda Crabb performed their debut mainstream country single, "I'm Learning," during the show. Penned by Lee Black, Michael Fordinal and Kenna West, "I'm Learning" is receiving airplay on a growing number of country stations across the US. The song is featured on the duo's acclaimed recording,Mercy, which released in April.
For further information on Aaron & Amanda Crabb, visitwww.differencemedia.org or www.turningpointpr.com. Follow them on Twitter @aaroncrabb79 and @amandascrabb.
Tags:
Aaron and Amand Crabb
,
Duane Allen
,
George Hamilton
,
joe bonsall
,
Southern Gospel News
,
sunday mornin' country
,
The Oak Ridge Boys
Posted in
announcements
|
Comments Off

on AARON & AMANDA CRABB JOIN LEGENDS AND ICONS FOR 'SUNDAY MORNIN' COUNTRY®'
Written by SGN Scoops Staff on February 19, 2011 – 11:47 am -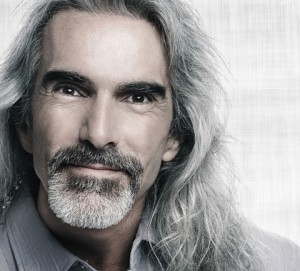 Native Texan GUY PENROD will be inducted into the TEXAS GOSPEL MUSIC HALL OF FAME  Saturday, February 26, 7 PM at Dallas Baptist University, 5000 Mountain Parkway, Dallas, Texas.  After 14 fabulous years with the Gaither Vocal Band, Guy Penrod is now riding high in a solo ministry, garnering a 2011 Dove Award nomination. Guy and Angie live in Nashville, Tennessee, with their seven sons and one daughter.  He is famous the world over and Texans are proud of this native son.   With his induction into the TGMHOF, Guy joins notable Texans Larry Gatlin & the Gatlins, Cynthia Clawson, Duane Allen, Les Beasley, Larry Ford, Glen Payne, Walt Mills, Roger McDuff, Lou Wills Hildreth, Wills Family, Chuck Wagon Gang, pioneers V. O. & Frank Stamps, W. B. Nowlin, and others who have influenced gospel music in Texas and far beyond.  Joining Guy Penrod, the 2011 inductees on February 26th are Jack Davis, radio, Jack Taylor, pioneer keyboardist, Plainsmen Quartet,  Marion Snider's Original Imperial Quartet, Bob Wills & The Inspirationals.   Doors will open at 6:00 and the public is encouraged to attend this benefit and help preserve the gospel music heritage of Texas.  General Admission is $25.For more information call Randy Wills 214-934-5983.
Tags:
Chuck Wagon Gang
,
Cynthia Clawson
,
Duane Allen
,
Glen Payne
,
guy penrod
,
Larry Ford
,
Larry Gatlin & the Gatlins
,
Les Beasley
,
Lou Wills Hildreth
,
Roger McDuff
,
Walt Mills
,
Wills Family
Posted in
announcements
,
christian entertainment
,
gospel events
|
Comments Off

on GUY PENROD-Texas Gospel Music Hall Of Fame Induction—Tickets available
Written by Rhonda on August 23, 2010 – 3:29 am -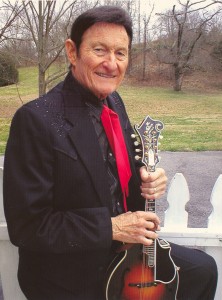 Patriotism is something that runs deep within the veins of American music icon Jesse McReynolds.
    Throughout his career he has shared his love of the United States of America and his home state of Virginia through live performances, numerous recordings and through his own military service.
    McReynolds said with the trends he has seen in America over the last few months, he was led to write an anthem from his heart that reflects the feeling he wanted to share with his fellow American.
    What happens when you bring together McReynolds, a Bluegrass Hall of Famer (www.jimandjesse.com), Grand Ole Opry star John Conlee (www.johnconlee.com), Country Music Hall of Famer Jimmy Fortune of The Statler Brothers (www.JimmyFortune.com), Gospel Music Hall of Famer Duane Allen of the Oak Ridge Boys (www.oakridgeboys.com), and some of Nashville's hottest pickers?
     Jesse's anthem for Americans – "United We Stand"
     "I love this country. I served in Korea. There is hardly a town across this great nation that my music has not taken me," McReynolds said. "I've come to know its people and the strength we have when we work together. We are Americans, citizens of the United States of America; our future depends upon us pulling together. I have the faith that if we do, we can turn this country towards a positive future – 'United We Stand – Divided We Fall.'"
     The Grand Ole Opry star, who is known as an American master of the mandolin, wrote the song and created two versions welcoming Charlie Cushman on banjo, Steve Thomas on fiddle and guitar; Kevin Grant on bass for the bluegrass version.
     For the country version, he welcomed even more stars including RFD-TV's Marty Stuart (www.martystuart.net) playing guitar and Grand Ole Opry star Buck White of the Whites (skaggsfamilyrecords.com/) playing piano; Steve Thomas on guitar; Kevin Grant on bass; Chris Wood on drums; and Tommy White on steel guitar.
      J&J Music released the new single in association with Crimson Records to over 1,500 radio stations featuring country, bluegrass, gospel and folk music.
      "I hope that fans of my music will call in and request it," McReynolds said. "But more than that, I hope that all those who love this great country will take this song to heart and unite for the future of America."
      United We Stand is available at itunes, Amazon.com and more information can be found at www.jimandjesse.com.
Tags:
Bluegrass Hall of Fame
,
Crimson Records
,
Duane Allen
,
Grand Ole Opry
,
J&J Music
,
Jesse McReynolds
,
Jimmy Fortune
,
John Conlee
Posted in
new music
|
Comments Off

on Grand Ole Opry Star Jesse McReynolds Urges America To Unite