Written by Staff on July 4, 2019 – 9:30 am -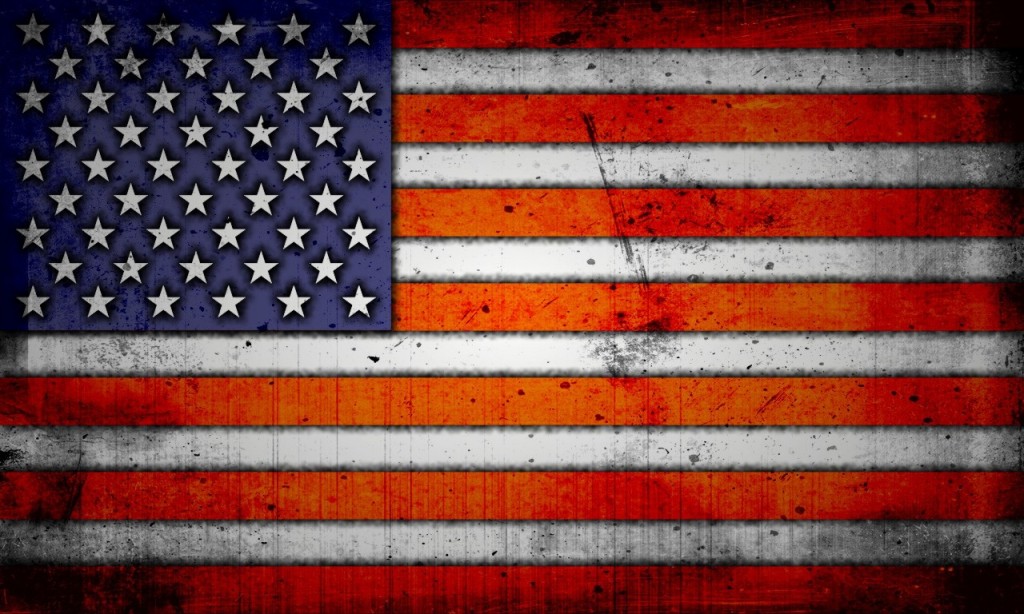 Gospel music artists across America are celebrating July 4th in many different ways. How are they celebrating independence day? Many are having a great time with family and friends enjoying this 4th of July. Others will be hard at work making sure there are great family-friendly events for listeners to enjoy.
Debbie Bennett says she will be with family. Vonda Armstrong says she will be swimming, cooking out, and watching a fireworks show with family.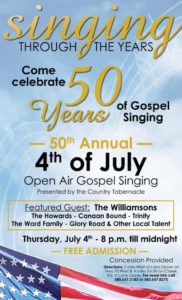 Jonathan Wilburn: Wilburn and Wilburn are headed to Somerset, Kentucky, for the big King Of Kings Radio 4th of July celebration with our friend Kevin Spencer! Free singing and fireworks!
Yvonne Dodrill of the Dodrill Family: Our church stakes out a large area on a hill at our local park. We all eat together and then watch the fireworks, which go off right above our heads! It's awesome! Our family looks forward to it every year.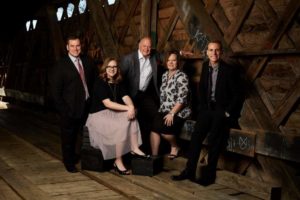 Donnie Williamson: 50th anniversary of this great event (in Lorne Grove) Honored to be a part! (See poster) (Free)
Scott Whitener of the Carolina Boys: Me and the boys are singing at the Fourth of July town festival in White Pine, Tennessee.
Jessica Horton: Cookout lunch with my family. To make it simple, we are doing "bring your own meat" for the grill and potluck sides to share.
David Greshem: I am singing in the annual 4th of July parade in Douglasville, Georgia. I will be riding a float right through the middle of town It will be exciting! God bless our country!
Tanya Goodman Sykes: Spending the afternoon with our dear friends Ken and Lisa and a passel of other folks.
Lottie Squires, of WCKB :I'll work until 5pm, because a radio station never closes…and then I'll go see the Down East Boys!
Chuck Day: Flying to Houston, Texas, to do a 4th of July show in Spring, Texas.
Wayne Shuford: Singing at a Peach Festival with Pine Ridge Boys…
Karen Connell of the Connells: Hannah & Heather are leading worship at church camp this week. Chris and I are headed there tomorrow (4th) for the holiday to visit old friends a bit and Chris will be preaching the evening sermon.
Faron Lewis: Enjoying a wonderful weekend in the great mountains and town of Pagosa Springs,Colorado;c , hiking, roastup some s'mores, enjoy some family fellowship and watch the firework show the town hosts. Has always been a family tradition!
Tammy Dunaway of the Dunaways: On the road ..
Bink Mooney: Promised Land Quartet is in concert. We are singing in the 53rd Annual Celebration of Freedom in Stanley, Virginia.
Paula McDougle: Purpose will be singing at our local "Jam on Sloss Lake." This is an all-day free event sponsored by our local officials.
Adam Dungey of Bros. 4: Hanging with family. Cooking, 4 wheeler riding.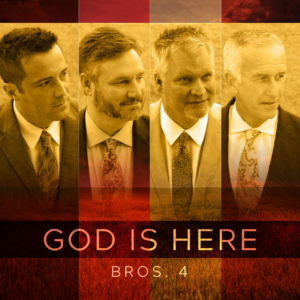 Bonita Eileen: Celebrating this beautiful country and my freedom to worship Jesus Christ with my family and friends not just on the 4th of July but everyday I live. Recovering from surgery and eating watermelon and grilled burgers with my kiddos.
Tim Griffin: Having a private sing along with The Griffins and The Bledsoes and a fish fry with about 30 guests at Myrtle Beach.
Rusty Rowan of Pardoned: Nashville with the wife and kids!
Debra Wilson of Eagle's Wings: Family. Probably some music. Eating.
Eric Baker: The Bakers will be singing an old fashioned tent revival in Cortland, N.Y. Starts tonight and goes thru Sunday.
Danny Daniels of Matchless Grace: We always try to go and see the fireworks. Our daughter Amanda was born on July 5th. When she was little, we could see the fireworks displays from 3 different cities right from our front lawn. We would tell Amanda "Everyone in the world was celebrating her Birthday." lol. Well she's still a Princess to us!
Dianne Wilkinson: I will be attending a family reunion in my hometown, Blytheville, Arkansas, of my mother's side of my family…the Hardins. This reunion has been continuous since my Great Grandparents' era. We are smaller in number, but still love to be together. Thankful for our Christian heritage.
Greg Sullivan: Fishing for the first time at Sam Rayburn Reservoir in Brookeland Texas with my wife Lisa and her older brother Foster.
Jim Visser: Spending some quality time camping with my family…. a much needed break!

Steve Dover of ClearVision Quartet: Smoking several racks of ribs and going to the Sand Mountain Potato Festival.
Todd Seaborg: Big Blessin is singing for the town of McLean, Miss.. We do a couple of hours of Gospel music before the fireworks show. This is our fifth year in a row.
Shelia Heil: Working at home.
Stephen Sigmon of Sounds of Jericho: Family time for sure…cooking…eating….fireworks in our neighborhood. Celebrating America….and how good God has been to her.
Jason Dyess: We always go to a friend's property and cookout all day, ride four wheelers, the kids slide down a redneck water slide. We close the day with a big fireworks show.
Tammy Norris: I'm sharing the Gospel of Jesus Christ at a July 4th singing in Williamsburg, Kentucky! Declaring my freedom through the blood of Jesus! What better way to celebrate? Hot dogs, sweet fellowship and praising our Lord!
Charlie Griffin: Singing and ministering in an annual Tennessee campmeeting.
Mark Mathes: BBQ, yard games and fireworks with family and friends.
Sara Lewis: Singing at the local Potato Festival and going to watch fireworks over the lake in Guntersville.
Vernon and Susan Gibbs of the Gibbs Family: Island Lake God and Country Day BBQ, July 4th day..Fireworks Extravaganza from barge in middle of island lake..The Gibbs Family along with other singers and also Murf the Surf..
Christie Hemphill: Watching fireworks!
Earl King: Singing at Foothills Gospel Music Park 2303 Prospect Road Carnesville, Georgia, 10:00 a.m. until 5:00 p.m.
Tom Walker of the Walkers: Staying at home, nursing my wife back to health after surgery.
Greg Inman: I'm in Washington, D.C. and I plan to attend the President's Speech at the Lincoln Memorial, as well as enjoy the flyovers of each branch of the military and then the D.C.fireworks. I not bragging but……wait, I am bragging. It's okay to be jealous.
Elaine Harcourt: Staying in where it's cool and watching some of my DVDs.
Edna Wright: Family outing and picnic at the Atlanta Zoo!
Brenda Ann Denney: I will be celebrating the 4th with my kids and grandkids in Los Angeles, California.
Don Paff: Getting together with friends to eat and play Canasta! Boys beat girls.
Donna Journey of the Journeys: Relaxing, cooking out at our fire pit and going to see fireworks in our hometown.
Kevin Lane and Bobby Hunter: Our group, Isaiah 61, will be singing in Irwinton, Georgia, under the fireworks display.
Harvey Madden: Cooking and out and going to enjoy my Independence Day celebration with my family and friends.
Jan Harbuck: Traveling to Branson, Missouri, to sing at Jammin' for Jesus! Celebrating Jesus and helping our veterans.
Brian Davis: Sleeping in 'til 5 a.m. or so….having a family picnic at my sister's house (less to clean up that way)… Relatives coming in from California, N.Y.C. and Texas.
Bruce Yates: Singing with Crystal Valley Trio at the Linton Freedom Festival in Linton, Indiana.
Angela Parker of Mercy Rain : My son will be playing trumpet with the Gilbert Marching Indians in the Gilbert Peach Festival Parade. After that we will spend time hanging out at the Gilbert Peach Festival, then we will spend the evening watching the fireworks that end the Gilbert Peach Festival. Can I type Gilbert Peach Festival enough?
Terry Kanipe of the Singing Epps Family: Hanging with family. Then going to church. And then find some fireworks to admire. Wanda Epps Kanipe loves fireworks!
Thank you to all those who let us know how they are planning on celebrating Independence Day. May all of our readers enjoy the 4th of July!
Tags:
Chuck Day
,
Dodrill Family
,
Dunaways
,
Eagle's Wings
,
Goodman Revival
,
Gospel music artists
,
Jonathan Wilburn
,
Pardoned
,
Southern Gospel Music
,
Williamsons
Posted in
announcements
,
artists
|
Comments Off

on Gospel Music Artists celebrate July 4th
Written by scoopsnews on August 14, 2018 – 4:36 am -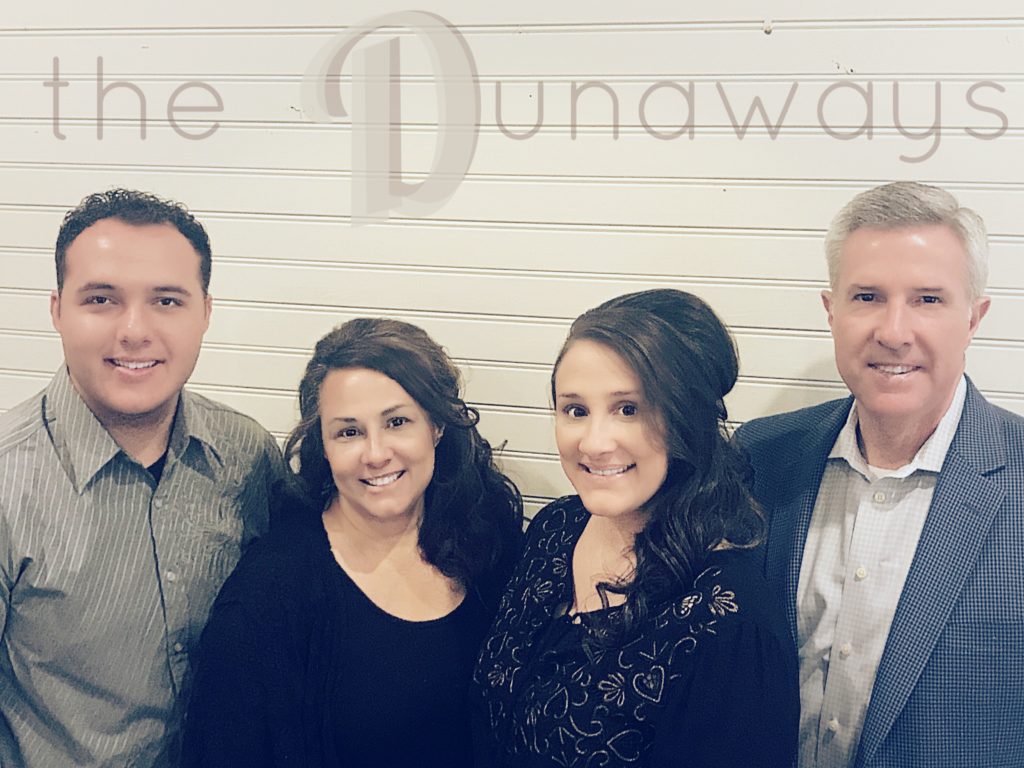 The Dunaways welcome Landon Villines
Philadelphia, MS   (August 13, 2018) — Landon Villines joins one of gospel music's much loved family groups, The Dunaways.  Over the past few years, Landon made occasional appearances with The Dunaways at various events.   Some of these have included Silver Dollar City's Southern Gospel Picnic, and the DayStar Network show, "Gospel Music Showcase".   He has also served as their media and webmaster for the past four years.
Landon said, "I am full of excitement to join this family on the road.  To everything there is a season, and I'm beyond ready to begin this one."
Landon comes from a heritage rich in both gospel music and ministry.   He is the son of Rev. and Mrs. Justin Villines of Compton, AR.  Growing up in a pastor's home, Landon brings a lifetime of experience with music and ministry to the table.  The Villines family are known as musicians and songwriters including a famous cousin, Merle Haggard.
Group member Randall Dunaway said, "We are so blessed to add this godly young man to our team. He has his heart and purpose for ministry in the right place and we know the Lord is going to use him in great ways."
Landon joins them on stage along with guitar player Caleb Sanderson.
For bookings and Inquiries please contact: Randall Dunaway 601.416.5823 or Landon Villines 870.416.6093
Product office and Radio contact: Bethany Lemon Hurt 601.504 0169
Tags:
Dunaways
,
Landon Villines
Posted in
announcements
|
Comments Off

on The Dunaways welcome Landon Villines
Written by Staff on July 24, 2018 – 10:39 am -
Pigeon  Forge, Tenn. (July 24, 2018) Creekside Gospel Music Convention 2018 will feature a great variety of gospel music artists to satisfy every musical taste. From October 28th through November 1st at the Smoky Mountain Convention Center, musical guests will include family groups, classic quartets, bluegrass and country style bands. Plus, this family-friendly function is free.
You will hear chart-topping artists such as the Jordan Family Band, the Hyssongs, Mark209, the Williamsons, the Dunaways, the Pine Ridge Boys and other great artists.
Don't miss the specialty events such as the 2018 Diamond Awards, Dr Jerry Goff Honors Arthur Rice, the Red Back Hymnal Choir, Midnight Prayer, Daytime Showcases, and so much more. C.T. Townsend will be speaking.
VIP tickets are available as well as special Group Rate accommodation. Log onto the Creekside Facebook page or website for more information, or call 360-933-0741.
Read the full SGNScoops Magazine July 2018 HERE
Download the PDF of SGNScoops Magazine 
HERE
Find SGNScoops On Facebook 
HERE
Listen To Today's Gospel Music Online 
HERE
Tags:
2018 Creekside Gospel Music Convention
,
Arthur Rice
,
Dr. Jerry Goff
,
Dunaways
,
Jordan family band
,
Pine Ridge Boys
,
The Hyssongs
,
Williamsons
Posted in
announcements
,
artists
|
Comments Off

on Creekside features Gospel music Variety from Hyssongs to Jordan Family Band
Written by Staff on November 12, 2017 – 2:14 pm -
Nashville, TN (November 6, 2017) Pigeon Forge Tennessee has become a destination for Southern Gospel Fans. The Smoky Mountain town hosts several major events throughout the year including the National Quartet Convention, Creekside Gospel Music Convention, Gatlinburg Gathering and the Fall Harvest Celebration at Dollywood. During the month of October, several Butler Music Group artists appeared at Dollywood as part of their month-long concert series.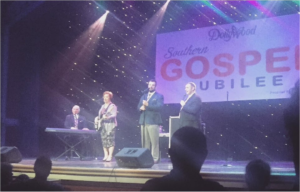 The Showstreet Palace in Dollywood played host to four Butler Music Group artists. The Williamsons are staples on the largest stages Gospel Music has to offer. They performed many of their hit songs including their Singing News #1 song, "Shout." Also appearing at Showstreet were the Old Time Preachers Quartet, Heaven's Mountain Band, and Jason Davidson. The Old Time Preachers Quartet, fresh off their debut appearance at NQC, received an enthusiastic welcome from 5 standing room only crowds. Heavens Mountain Band is often mentioned alongside groups such as the Issacs and Primitive Quartet. They appeared on multiple days and their theater was also standing room only for each show. The 2018 Harvest Festival marked the first appearance for breakout soloist, Jason Davidson. "In addition to singing and playing with my own quartet, I thoroughly enjoyed playing mandolin with Heaven's Mountain Band and piano with Jason Davidson. It was a special treat to play along-side my son, Matt who played bass for Jason. My daughter was emcee for this series. What a proud moment," states BMG owner, Les Butler.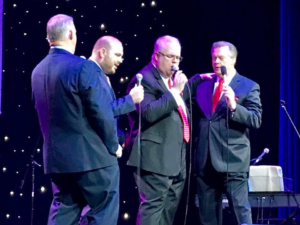 One of the many great things that makes the Fall Harvest Celebration so great is being able to see so many groups at one time spread out across the park. The Coffmans and Sacred Harmony were invited to perform this year at Dollywood with the Coffmans appearing at the Back Porch Theater and Sacred Harmony at the Valley Theater. Both groups performed to packed out crowds.
Fans are encouraged to make plans now to attend the 2018 Fall Harvest Celebration to see these incredible Butler Music Groups artists and more. For more information, go to www.dollywood.com.
About Butler Music Group
Based in Nashville, Tennessee, Butler Music Group provides professional management and consulting services to Southern Gospel and Bluegrass artists including Dunaways, Heaven's Mountain Band, Williamson's, Old Time Preachers Quartet, Sacred Harmony, Coffmans, and Jason Davidson.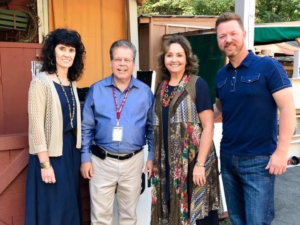 BMG subsidiary, Family Music Group, is the label and radio promotion division of BMG. Label artists include Dunaways, Williamsons, Old Time Preachers Quartet and Jason Davidson. Radio Promotion artists include Canton Junction, David Phelps, Goodman Revival, Ivan Parker, Guy Penrod, Hagees, Jimmy Fortune, Oak Ridge Boys, Booth Brothers, Larry Gatlin, and many others.
Les Butler has been actively involved in Southern Gospel Music for 39 years as a musician, producer, manager, former publisher of the Singing News, and as a nationally syndicated radio host. Butler started Butler Music Group in 1978, and purchased Family Music Group in 2003. He is a past March of Dimes AIR award, as well as winner of the Paul Heil Broadcasting Award in 2011. Butler's syndicated radio show, Les Butler and Friends, is heard across America and abroad. Butler's playing and production credits include Palmetto State Quartet, Darryl Worley, Richard Sterban, Joe Mullins and the Radio Ramblers, Fairfield Four, Steeles, Dunaways, Crabb Family, Easter Brothers, Marksmen Quartet, Earl Scruggs, Bowling Family, Jimmy Fortune, Marty Raybon, Larry Gatlin and many more. Butler's publishing companies are Hurry-Up Publishing/BMI and Hush Jean/ASCAP. He continues to host a daily Southern and Bluegrass Gospel video blog at southerngospel365.com.
For the latest issue of SGNScoops Magazine click here.
For the latest Gospel music news click here.
For online Gospel music radio click here.
Tags:
Butler Music Group
,
Dunaways
,
Jason Davidson
,
Old Time Preachers Quartet
,
Williamsons
Posted in
announcements
,
artists
|
Comments Off

on Butler Music Group Artists Shine At Dollywood's Fall Harvest Celebration
Written by SGN Scoops Staff on June 29, 2017 – 4:56 pm -
Nashville, TN Family Music Group artist, the Dunaways recently announced an unexpected blessing. Kanah Dunaway Lovern, husband Josh and their two girls Emmy Kate and Ella were on the last two days of a vacation when Kanah began experiencing severe pain and had to be taken to the hospital. When the results came back, the doctors identified the problem as a gallbladder attack but she wouldn't need surgery.
After the Dr. finished his instructions he said, "Oh, and your test came back positive for pregnancy." The shock to Kanah and Josh that they nearly fainted. "Josh and I had decided that our family was complete, there would be no more little bundles," added Kanah. God had other plans. They are expecting their unexpected blessing in February.
The Dunaway's are thrilled. "God proves to us over and over that we are not in control. He always knows what we need and when we need it. It's all good, and sometimes it's great," added Tammy Dunaway. Kanah will continue to sing at all Dunaways appearances.
To keep connected with the Dunaways, go to www.dunawaymusic.com or to www.butlermusicgroup.com.
Tags:
Dunaways
Posted in
announcements
|
Comments Off

on Dunaways Receive Unexpected Blessing
Written by SGN Scoops Staff on January 12, 2017 – 12:45 pm -
Nashville, TN Butler Music Group is requesting prayers for the Dunaways with the announcement of the passing of Tammy Dunaway's birthmother, Angela Powell Couch. A viewing will be held this Friday, January 13 at 5pm. The funeral will be on Saturday the 14th at 10am with the graveside service being held at Taylor Chapel Cemetery. Flowers can be sent through Cleda's Flower shop in Jena, Louisiana. For more information or to send a message of condolence, go to the Dunaways Facebook page or their website at www.dunawaymusic.com.
Tags:
Dunaways
Posted in
artists
|
Comments Off

on Prayers For The Dunaways
Written by SGN Scoops Staff on August 1, 2016 – 9:44 am -
Nashville, TN – Family Music Group artist, the Dunways, have requested urgent prayers for their grandson Jaxson Dunaway. He fell from zipline yesterday and was rushed by ambulance to UMC in Jackson, MS with a broken arm and facial injuries. He is having surgery this morning. Please keep the Dunaways and Jaxson in your prayers.
Find Updates HERE
Tags:
Dunaways
,
Prayer
Posted in
announcements
|
Comments Off

on Dunaways Request Urgent Prayers
Written by SGN Scoops Staff on April 1, 2016 – 3:31 pm -
The Dunaways have released a powerful new video as a companion to their new single, "When My Tears Wash The Scars," written by Tammy Dunaway. Their new single was released to radio stations across the nation on Family Music Group Radio Compilation 2016 Volume 2 featuring the signature Dunaways sound. "I emailed some of my DJ and industry friends nine potential singles asking them to give their opinion and the consensus was strongly in favor of When My Tears Wash The Scars," stated Les Butler, President of Family Music Group. Early response from stations has been overwhelmingly positive.The video has been sent to numerous Christian websites and TV outlets. Be watching your favorite Southern Gospel TV shows for the Dunaways new video.
The Dunaways are heading into an exciting summer. In addition to their Silver Dollar City appearance, they will be releasing a special edition "Best Of" album collection as well as new music coming soon. To follow the Dunaways, go to www.dunawaymusic.com.
Tags:
Dunaways
,
Southern Gospel News
Posted in
artists
|
Comments Off

on Dunaways New Video
Written by Staff on October 26, 2015 – 9:51 am -
The Dunaways are a family trio whose music defies description. It's Country, Gospel and Bluegrass. It's a mix of the Isaacs, the Freemans and the Goodmans. The one thing you can know for sure is that the message is the love of Jesus, undiluted. Nominated and winners for a multitude of awards from the Singing News, the Diamond Awards, SoGospelNews and the Southern Gospel Music Guild, this family has been traveling and recording for over two decades. Their music will touch your heart and their message will stay there, both making an indelible imprint on your soul. If you've never heard The Dunaways, then chances are you've never quite had "Church In The Kitchen."
Tammy Dunaway is the matriarch of the trio, singing alongside her husband Randall and daughter Kanah. Tammy is also a frequenter of Facebook, but little did she know a random status that she would type would end up being the title song and radio release of their latest project, "Church In The Kitchen."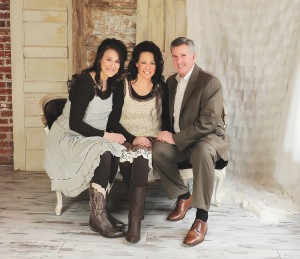 "The truth is, since we became a born again Christians, I have always had church in the kitchen, in the car, over the washing machine, cooking, you name it!" exclaims Tammy. "More than once a song on the radio just blessed me until I had to stop what I was doing and praise Him! I may be wrong but I think this is what the Lord meant when He said for us to 'pray without ceasing'."
"One morning, I just simply posted a facebook status that said: 'It Feels Like A Church In The Kitchen Morning.' Songwriter Lee Black saw it and it just so happened that he had a writing session with Sue C. Smith and our producer Jerry Salley that week." Tammy continues, "We had already picked all the songs for the project. Kanah and I left for a week in Nashville to work on arrangements with Jerry and go do the tracking sessions. When we got about half way to Nashville the phone rang and it was Jerry. They had written "Church In The Kitchen."  It was love at first listen!"
Tags:
CHURCH IN THE KITCHEN
,
Dunaways
,
gospel music
Posted in
artists
,
Christian interest
,
sgn scoops magazine
|
Comments Off

on The Dunaways
Written by SGN Scoops Staff on March 15, 2015 – 10:14 pm -
Randal Dunaway of The Dunaways is the guest on Gospel Music Today for the week of March 16 and Ken and Jean Grady host southern gospel news and concert updates. The Feature Group is Heaven's Harbor, and Jean reviews new recordings by Greater Vision and The Hoskins Family.  In the news this week are The Hyssongs, The Diplomats and Tony Gore.  There is also a special birthday wish to Tracy Stuffle.  An article from Gospel Music Quarterly is the subject of this week's News Notes. The show features singing by Mark 209 and The Skyline Boys, exclusive concert video of Paul's Journey, recorded by Gospel Music Today's cameras at the Southern Gospel Worship Gathering, in Broken Arrow, OK, and a visit to the Gospel Music Today Archives for an exclusive concert video of The Ascension Quartet at the Ozark Gospel Music Convention, in Branson, MO.
The show is on KWHB TV47 in Oklahoma every
Sunday at 4:30 PM
, and on Roku on FFE TV
Monday at 8:00 PM
and AllNations TV
Tuesday
and
Wednesday at 6:30 PM
. Check local TV schedule for Beaumont, TX, Tyler, TX. Atlanta, TX, and Morrilton, AR. The current edition of Gospel Music Today is online now at the Gospel Music Today website,
www.gospelmusictoday.com
Tags:
Dunaways
,
Gospel Music Today
,
Ken & Jean Grady
,
Southern Gospel News
,
Southern Gospel TV
Posted in
announcements
|
Comments Off

on Gospel Music Today For March 16 On SGNScoops.com