Written by Staff on May 2, 2019 – 6:00 am -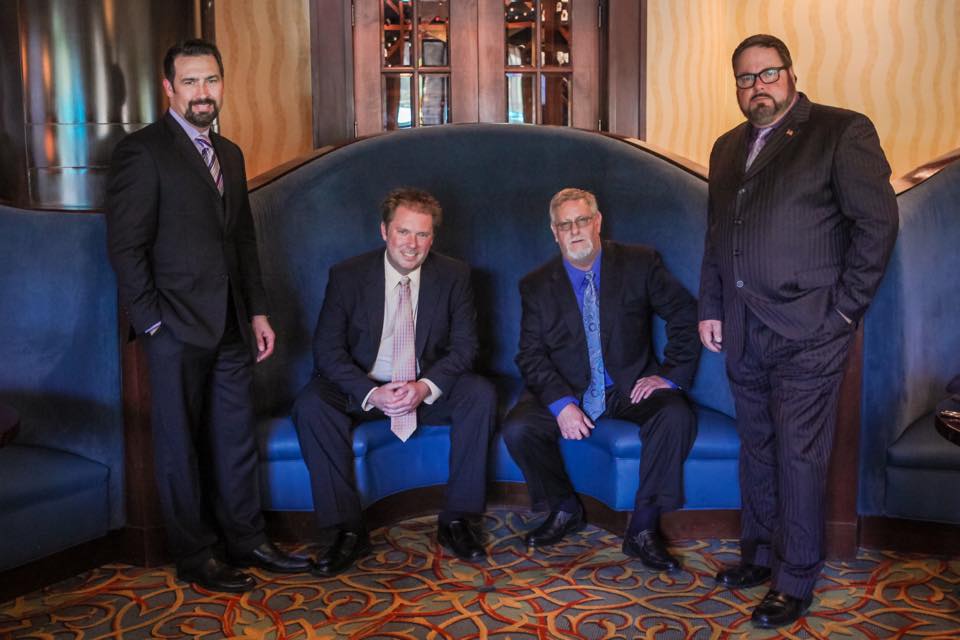 Steel City RevivalJantina de Haan again goes Beyond the Song to talk to Steel City Revival about their single, "Cain's Blood." As per their Facebook page, Steel City Revival is an Alabama based, all male Southern gospel quartet. Members include BT Thomas, Greg Carter, Dustin Bearden, and Keith Wix. You can also find them on the web HERE.
Tell us the story behind the lyrics of "Cain's Blood."
"'Cain's Blood' paints a picture of the real-life struggle of good and evil in someone's life. It starts with the story of a good parent and an evil parent. The picture it presents of a good mother vs. a bad father is, sadly, a real-life problem that plays out in the lives of some children every day.
"The second verse takes the song in the direction of the person looking at themselves internally. It deals with the battle that we all fight within ourselves. We all have an internal struggle and secrets that need to be laid out before God for forgiveness.
"The bridge and the end of the song provide the ultimate answer for all conflict with evil. Whether that conflict is within yourself, or externally, the only answer is to, as the song says, 'hit your knees and pray.' The reason the song means what it does is that it points to the fact that to overcome evil, one must pray."
Why did you put it on your latest album?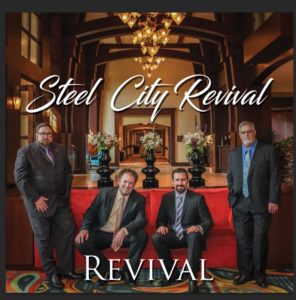 "We put it on the album because, of course, of the message. However, it has a great groove and a sound that is not heard very much right now in this industry. The music gives a spooky feel that adds to the allure of the song. Darren Morton at GAT 3 did a fantastic job helping make this arrangement of 'Cain's Blood.'"
Thanks so much to Jantina de Haan for going Beyond the Song to tell us about "Cain's Blood."
Download the latest edition of SGNScoops Magazine
HERE
Tags:
Beyond the Song
,
BT Thomas
,
Cain's Blood
,
Dustin Bearden
,
GAT3 Studios
,
gospel music
,
Greg Carter
,
Keith Wix
,
Southern Gospel Music
,
Steel City Revival
Posted in
artists
,
Beyond the Song
|
Comments Off

on Beyond the Song: "Cain's Blood" by Steel City Revival
Written by Staff on June 30, 2015 – 6:03 am -
Alliance Quartet is a male quartet from Alabama, who are in their tenth year of singing Southern Gospel. Members Dustin Bearden, Bill (BT) Thomas, Jeff Smith and newcomer Keith Wix are well known in the Alabama/Georgia Gospel music scene and loved for their tight harmony and engaging presentation. Their latest CD is entitled I Know What Lies Ahead which includes Gospel favorites like "We Shall See Heaven Someday," "I Wanna Know" and "Working On A Building," as well as newer songs like "Sandals," "When I Start My Day With You," and "Heart Break Ridge and New Hope Road."
Alliance sings part-time and all of the members have full-time jobs, yet they hold down a very busy schedule. The decision to remain part-time and keep their jobs was a choice they made to keep their performance fee as low as possible, allowing them to appear at any venue, regardless of size.
Be sure to follow the links below to find out more about these fine gentlemen!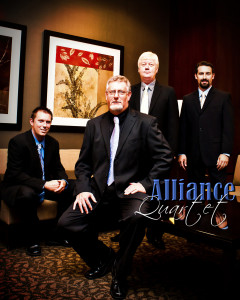 Join Vonda Easley as she peppers The Alliance Quartet with the rapid-fire Fast Five questions…
Vonda: B.T., at what age did you begin singing Gospel music? Who is your favorite Gospel singer ever?
B. T. : I started at the age of thirteen. I led the singing at my home church.
My favorite Gospel singer is Elvis Presley.
Vonda: Dustin, tell us about your experience in Gospel music through the years.
Dustin: In the past, I sang with Providence, New Vision, Narrow Way Quartet, The Florida Boys, and The Blackwood Gospel Quartet. I now sing with Alliance  and I sing tenor.
Vonda: Keith, tell me a funny bus story. Also, what is the group's favorite place to eat?
Keith: This happened on August 5, 2012 on Highway 69 near Oakman, Alabama on the way to a homecoming singing. No sooner had we stopped after the rear differential blew up, then there were two men there who each had a tractor discussing among themselves who would be best to get us up the hill and out of the middle of the road. While they were talking, another man drove up who was pulling a tractor on a trailer behind him, and he joined the discussion with the other two men. A few minutes later, a small Kubota tractor with a mower deck behind it was brought up and the bus was towed about one-quartet mile up a fairly steep grade hooked to the mowing deck. To see that little tractor pulling that Eagle bus was pretty funny.
The bus was down for a year. The first singing we did in 2013 with it was the same place we were going when it broke down the year before.
Favorite eating place while on the road I guess would be Cracker Barrel. I order from their breakfast menu quite a bit.
Vonda: Jeff, since you sing bass, who is your favorite bass singer?
Jeff: Hands down, Rex Nelon. I saw him sing bass several times live.
Vonda: B.T., what are some goals you have for Alliance in the future?
B.T.: It is our desire to see souls saved for the Kingdom of God. That is our main goal. We also would like to sing in some new areas and venues.
Find out more about the Alliance Quartet online and on Facebook.
Be sure to hear Alliance Quartet at the Creekside Gospel Music Convention in November!
For more Fast Five features, keep checking the SGN Scoops mainpage.
Tags:
Aliiance Quartet
,
Bill (BT) Thomas
,
Blackwood Gospel Quartet
,
Dustin Bearden
,
Jeff Smith
,
Keith Wix
,
Narrow Way Quartet
,
New Vision
,
Providence
,
sgn scoops
,
SGN Scoops Fast Five
,
The Florida Boys
,
Vonda Easley
Posted in
announcements
,
artists
,
christian entertainment
,
Christian interest
|
Comments Off

on SGN Scoops Fast Five: The Alliance Quartet