Written by Staff on November 6, 2020 – 10:50 am -
Beyond the Song by Jantina Baksteen
I caught up with Dusty Wells who has been writing for SGNScoops for years and works for Daywind Records. We hope you enjoy reading his story.
Jantina Baksteen: You are no stranger to the Southern gospel industry and you wear many hats. Can you share what hats you wear? 
Dusty Wells: Well, first of all, I love love hats; both real hats, to help keep my bald head warm and I love being able to wear many different hats in my job and career. I have always loved being a part of this wonderful industry in all genres of music. Southern gospel is at the top of my list, and I also love and have worked in Contemporary Christian music as well.  My job responsibilities cover everything from working with our major accounts, with sales and marketing of the artist's projects, to picking out songs, producers, helping maneuver and navigate marketing plans with my great team, listening to new artists and making sure that I communicate strongly with all of our artists, to going out on the road with them and seeing what all they are doing in concerts and in their services. I am involved with many aspects of the distribution and record company which encompasses so much. I love the fact that I am able to start at the beginning of an artist project or career and help to healthily exploit them in most any way we can as a record company, that will help get their music and ministry out to the masses.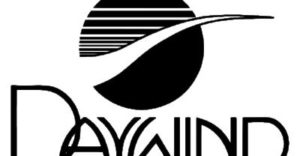 JB: You currently work with Daywind Records. What exactly is the work you do?
DW: I will refer back to my answer from question number one. My job title is Director of Artist and Label Relations,  and that is exactly what I do. I work alongside of all of our artists, labels, key retailers, marketing, radio, sales and all. I help lead and direct all of it. I have been with New Day Distributors,  which owns Daywind, for three years, and had been with Word/Curb Records for 23 years before that, so this transition has worked beautifully.
JB: How does this job fit your personality?
DW: Love that question! I absolutely am crazy about Christian music and great artistry and ministry. Christian music touched my life when I was a 14 year old, very troubled teen. To this day, helping get it out is one of my greatest passions in life. It helps me so much and it truly is the backbone of my life, along with Jesus Christ. I am a people person and I love to share heart about the music, so it is a tremendous fit for me. Anyone who knows me well, knows that I strive to be the real deal and I truly believe in living the songs out loud.
JB: What is your definition of Southern gospel music?
DW: Easy question. For me it is simply heart music…music that touches the heart. Music that reaches deep into our souls, and moves our heart.
JB: Who do you think are the best new, up and coming groups in SG?
DW: Oh, that's a tough one. There are so many groups that I am loving to watch and I love to cheer on…love what they are doing and singing. I love the Sound, High Road, and The Erwins. She's not new, but I love Lauren Talley and now that she is stepping out on her own, I think there will be some strong, wonderful opportunities for her. I love 11th Hour, the byall Brothers, Joseph Habedank, Riley Harrison Clark, the Taylors, and the Hayes family. Okay, I am going to get myself in trouble…I also love the Wilbany…I better shut up now!  I love so many of our artists and the legacy that we have and that will be carried on.
Tags:
Beyond the Song
,
Dusty Wells
,
gospel music
,
Southern Gospel Music
Posted in
artists
,
Beyond the Song
|
Comments Off

on Beyond the Song: Dusty Wells, Gospel Music Industry Insider
Written by Staff on March 28, 2020 – 4:14 pm -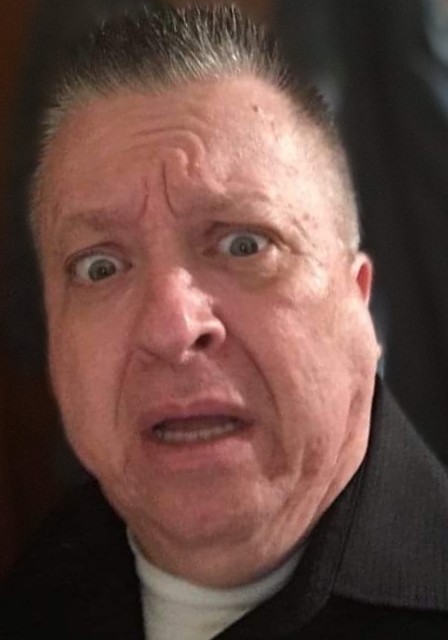 What a crazy, wacky, scary, difficult time we are all walking in right now.  Fear is raging fiercely, and striving to control and bring everyone of us down.
No matter how strong and secure we are in the Lord, we are all dealing with it…walking in it and facing it. Anyone who won't admit it, well that is just simply called denial.
Let me assure you, denial has been an awkward friend of mine numerous times on my journey, but I try really hard to put him in a closet and not let him out. There is such freedom in that. Try it…
I will speak for myself, share my heart and all that I am feeling, and maybe it will help someone along the way.
However, it could just be a reminder to me, once again, of His faithfulness, His goodness, His mercy, His strength, and His hope, through my own fear.
I have been fearful and anxious with all that is around us. I have had many talk, and lots of questioning with God lately. I am so glad He just listens to me and then He speaks. He knows I just have to talk and get it all out. He knows all about us, so we might as well give it all to Him and speak it out.
The Word of God is full of powerful and hopeful scriptures that many of us have stood upon and quoted often. We've held them close. We've believed them, doubted them, shared them with others who were struggling, and then there were times we've even done our best to strive to believe them for ourselves in our darkest places.
Scriptures like… "
He will never leave you nor forsake you.  Do not be afraid; do not be discouraged," Deuteronomy 31:8
.  Or ,
1 John 4:18, "Perfect love casts out all fear."
  Then one of my all time favorites that I have held onto and today I am holding onto it even tighter:
Romans 8:28, "And we know that in all things God works for the good of those who love Him, who have been called according to His purpose."
While sitting here with my coffee, thinking about all of this, and typing these words out, I am so overwhelmed by the truth of "fear is a liar." Our daddy, Jesus, doesn't want us to live in fear and doubt. He honestly doesn't. He wants us to trust Him, believe Him and hold onto Him even closer in these fearful times.
He assures us daily that He is with us always and constantly there for us. And you know what? It doesn't matter where we've been, or what we've done, or if we have allowed fear to constantly rule over us. None of that changes His precious love, care and concern for us.
He wants to wrap us up in His arms, rid us of the fear that cripples us, and causes us to live in such a negative defeated way.
I lived in fear, doubt, and worry for years, and as I wrote earlier, I still have those moments and I find myself beginning to question it all…but then somehow, I have learned to grab ahold of myself and shake it off.
I look up to Him and declare, "Okay God, help me to get this fear behind me." And guess what? It works.
The more I identify it, deal with it, take a long look at it and see it for what it is, the more I can try to overcome it with His help. It's not easy at times, but the more I take a stand and deal with it, the less it controls my life and walk.
So, my challenge to all of us (yup, and my challenge to me, too), is simply this: Take a long look at all that is taking place and ask yourself the question, "How can I become more of who He wants me to be if fear is my friend?"  Or, ask yourself, "What does fear do for me when I allow it to control me, my life and all around me?" I think you can answer these questions…
Fear is a liar. Plain and simple. You,
my friends, are so loved, so valuable, and He truly will never leave you nor forsake you. He's got us. He's got it all in control. Trust in HIM!
By Dusty Wells
Director of Artist & Label Relations, Daywind
Did you know that you can receive the printed, full-color version of SGNScoops Magazine by subscription? Find out more 
HERE
.
Find SGNScoops Magazine On Facebook 
HERE.
You can download the latest edition of SGNScoops Magazine 
HERE.
Read the latest edition of SGNScoops Magazine online
HERE.
Listen To Today's Gospel Music
HERE
Tags:
Coronavirus fear
,
Dusty Wells
,
Fear
,
God
,
Jesus
Posted in
artists
,
Christian interest
|
Comments Off

on Dusty Wells: Living in a time of Fear
Written by Staff on February 3, 2020 – 4:03 pm -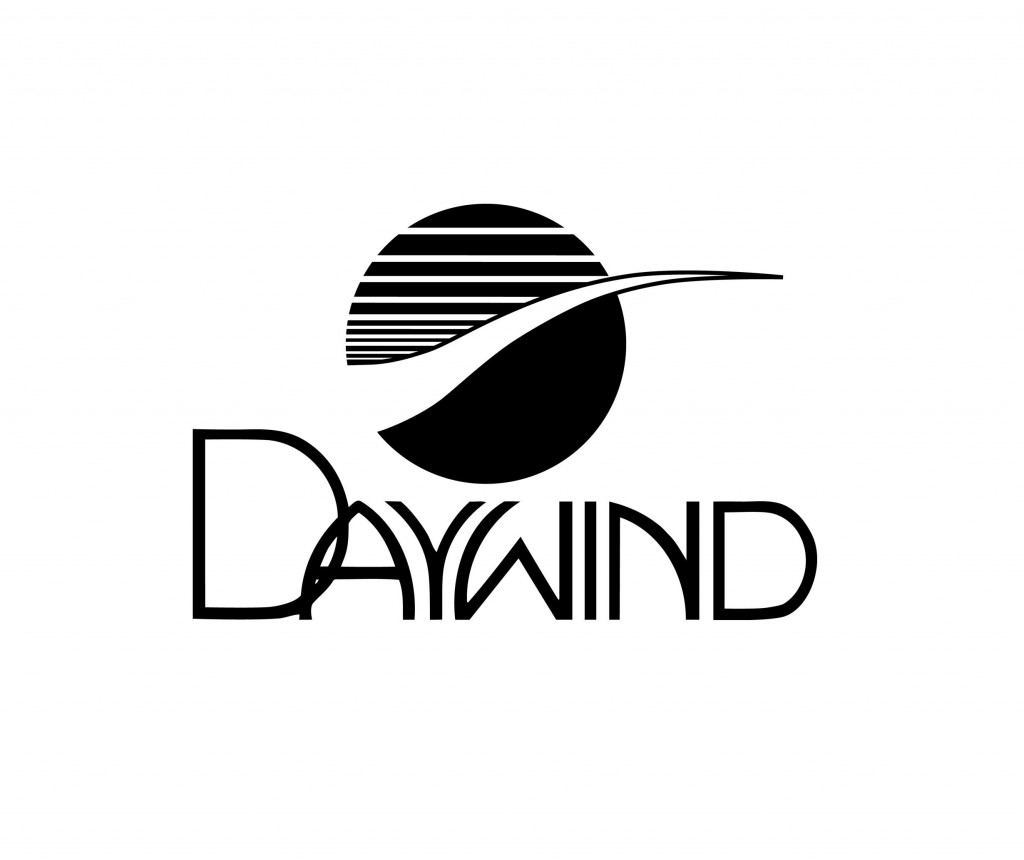 Dusty Wells to Lead Artist and Label Relations Team; Kyle Johnson Named Director of Marketing
NASHVILLE, TN (February 3rd, 2020) — Daywind Records is pleased to announce a renewed focus on artist relationships and services with the additions of Christian music industry veterans, Dusty Wells and Kyle Johnson, to the venerable label.
Dusty Wells will lead a newly-formed artist and label relations team focused on serving the specific needs of creators and helping them grow their ministries. Wells knows the power and impact that music has on a life first-hand. The Rambos, Lanny Wolfe Trio, and the Downings were his introduction to Christian music following his salvation at 14 when a couple led him to the Lord in Twin Falls, Idaho. While he became a fan of all styles of Christian music, Southern Gospel remained his favorite. A few years later, Wells began an illustrious career in the Christian music business, first working at Christian retail as the music buyer for a chain of stores in the Northwest, and later becoming the top sales and marketing rep for Sparrow Records while working with the Rambos and Reba Rambo and Dony McGuire to develop their publishing, label and ministry operations. Wells spent 22 years at Word Distribution where he was involved in many aspects of sales, marketing, and promotions of artists across genres. In the last 3 years, Dusty worked with Word-Curb, Daywind, Gotee, Reach, Tooth & Nail, Fuel and others as part of the New Day Christian Distributors sales team, handling all national accounts and dramatically increasing the visibility of Daywind artists through strong placement at retail. He will continue to handle national accounts along with his new responsibilities.
Dusty has been married 38 years to his treasure, LaVonne and they have four children and 5 amazing grand babies. Commenting on his new position as Director of Artist and Label Relations, he shared, "I am absolutely thrilled and excited to come alongside our Daywind and New Day artists and labels to help nurture and advance their music, ministries, and lives. Music daily touches my own life and has truly been a healing force in my journey from the time I first heard the message of hope and Jesus in a song. I cannot wait to see what God is getting ready to do through me with this opportunity."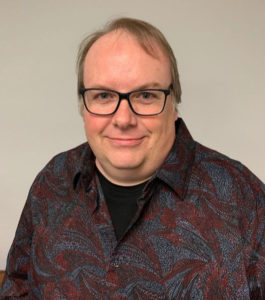 As Director of Marketing, Kyle Johnson will head up the Daywind and New Day team of marketing professionals, solidifying Daywind's reputation for creative marketing and promotion in the new media environment. Johnson's journey in the music industry began working for his parents as a music buyer at their family-owned bookstore. He moved to Nashville in 1998 to become a drummer, but God intervened. After 10 years at Word Entertainment, Johnson joined Michael Smith and Associates ("MSA") as an artist manager, helping guide the careers of Salvador, Jaci Velasquez, Go Fish, Brad Stine, and more. Johnson also led the marketing efforts for two MSA labels, directing a team consisting of publicists, web designers, and more. As social media became pervasive as a communications and marketing tool, Johnson started his own consulting company with the goal of helping businesses navigate these new waters. He worked on successful campaigns for authors, publishers, churches, and hospitals, and later joined ClearView Baptist Church as Communications Director working with all ministry areas of the church in setting vision and implementing marketing strategies for all events and aspects of the church. In 2017, Johnson joined New Day Christian Distributors as head of manufacturing and marketing. In 2019, he began working closely with all major digital service providers to increase awareness for New Day and Daywind releases, and will weave these experiences together to guide the marketing team at Daywind and New Day.
Kyle and his wife, Caron, have been married for 15 years, and have two children, Molly Cate (9) and Bennett (5). About his new role, Johnson stated, "Looking back on my journey, I can only thank God for the many opportunities He has given me in music. I am thrilled to be working more closely with our Daywind artists to help get the message of the Gospel out to those in need."
Ed Leonard, president of Daywind Music Group, added, "I could not be more excited to have these two consummate professionals and committed Christians join the Daywind team. We are committed to nurturing and assisting our artists in every facet of their career, providing them with the resources they need to fulfill the Great Commission. I am honored to work with a fantastic team and am looking forward to seeing where God takes us."
About Daywind Music Group: Daywind Music Group is a female-owned, independent music company started in 1987 by Gospel Music Hall of Famer, Dottie Leonard Miller. Its labels include Daywind Records, Billy Blue Records, and New Day Records. Please visit us at DaywindRecords.com, BillyBlueRecords.com, and NewDayRecordLabel.com for further information.
Tags:
daywind
,
Dusty Wells
,
Ed Leonard
,
gospel music
,
Kyle Johnson
,
Southern Gospel Music
Posted in
announcements
,
artists
|
Comments Off

on Daywind Bolsters Executive Team
Written by Staff on September 4, 2019 – 2:27 pm -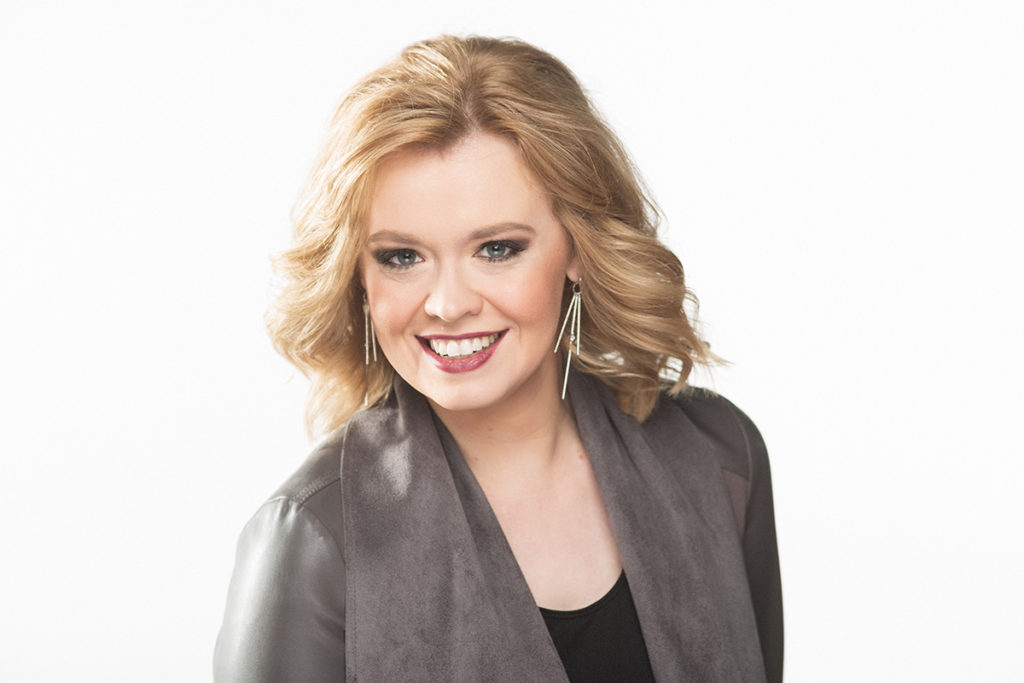 Arden, North Carolina (September 4, 2019) — On the heels of two new releases, Lauren Talley (website HERE) has joined the Gospel Music Association Hall Of Fame Nominations Committee, joining a prestigious list of industry veterans and fellow artists.
In her role,  Lauren Talley will help choose Hall Of Fame candidates from the Southern Gospel industry for GMA voters' consideration. The other committee members are Ed Harper (The Harper Agency), Dusty Wells (New Day), Charlotte Ritchie (artist), Elliott McCoy (artist), Gerald Crabb (songwriter), Becky Isaacs Bowman (artist), and Rick Sandridge (industry).
The 2020 class will be announced January 15, 2020 with the official GMA Hall of Fame induction ceremony taking place May 6, 2020.
"I love history, and I want to be part of it. The icons of this music poured so much into me as a young artist, and to be able to help honor them and publicly appreciate what they've accomplished is quite an honor for me," Talley says.
In August, Talley released two collections of music inspiring heartfelt worship and praise of the Lord. Each features her powerful and soulful voice.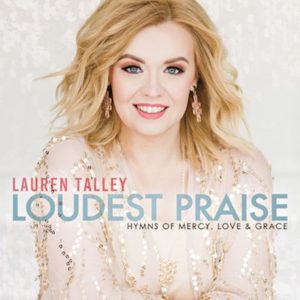 Talley brings her talent to beloved hymns, reminding of their timelessness and eloquence for worship on Loudest Praise: Hymns of Mercy, Love And Grace.
The album begins with the hopeful "Come Thou Fount Of Every Blessing," and Talley inspires awe of Christ with her vocals. Serving as inspiration for the album's title, this hymn sings of God's never-ceasing mercy and grace.
Other hymns include "When God Dips His Love In My Heart," "When I Survey The Wondrous Cross," "What A Friend We Have In Jesus" and "Does Jesus Care." Loudest Praise closes with the first single, "His Eye Is On The Sparrow."
Talley's voice fits the power of the cherished hymn's lyrics, as the song builds to a mighty end.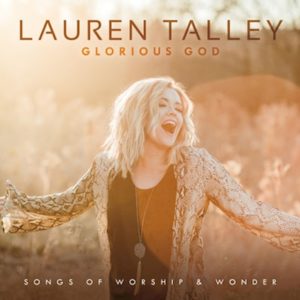 On Glorious God: Songs of Worship and Wonder, Talley captures the awe Christ inspires on this album of some of today's most loved worship songs, beginning with the first song which inspired the title.
"Glorious God" shares the creation story and recognizes all God created to give us the lives we live. It's a reminder that God's presence is all around, everywhere we go.
Other songs include "What A Beautiful Name/Agnus Dei," with Talley backed by the Voices of Lee Choir; "Let The Glory Come Down," featuring Amber Eppinette and Chris Allman; "Mercy Tree," "The Heavens Are Telling," "Jesus At The Center" and "Jesus Only Jesus."
Glorious God closes with "A Wretch Like Me," a worship song penned by Talley and based on the lyrics of "Amazing Grace."
While the music of these two albums is different in feeling, both accomplish the same thing: A moving sense of God's presence and His role in our lives.
Listen to Loudest Praise: Hymns of Mercy, Love And Grace HERE and Glorious God: Songs of Worship and Wonder HERE.
About Lauren Talley
Lauren Talley is one of Christian music's most dynamic talents and has inspired a generation of young people to serve the Lord.
Born into a rich musical heritage, Lauren sang her first solo at age 2 when she toddled onto the stage, interrupted her family's concert and announced she wanted to "thing." Lauren went on to make her own mark on the gospel music world as a member of her family group, The Talleys, with whom she received numerous awards, including a 2015 Dove Award for their song, "Hidden Heroes." Lauren's lead vocals shine on eleven number one hits for the group.
She has recorded five solo albums, her most recent being the highly touted 2017 release, "The Gospel," which displays her skills as singer, producer, and songwriter. She is also the author of "Songs In The Night," a companion devotional book to her 2010 album of the same title. Lauren performs solo concerts and is a featured singer and speaker for many women's conferences and special events across the country. She is frequently recognized for her appearances on numerous Gaither Homecoming videos and concerts, RFD-TV's "The Music City Show" and "In Touch" with Dr. Charles Stanley. In 2014 she was awarded an honorary doctorate degree in Worship Arts from John Wesley University.
When not traveling or recording her own music, Lauren often serves as studio background singer and producer for other recordings and works with emerging artists as a voice and performance coach. Lauren is a busy lady but always finds time to cheer on her beloved Tennessee Volunteers, drink sweet tea and spend time laughing with family and friends.
"My job as a communicator is to give people the truth of the Gospel," Lauren says. "I want people to know that Jesus is everything – He's the Answer the world is searching for, He's the solution to all problems and He's the only One in whom we have real hope. He called me to give people His message when I was 12 years old, and fulfilling that call is all I've ever really wanted."
About Crossroads:
Crossroads is a market leader in the Southern Gospel, Bluegrass, and Americana fields. Established in 1993, following the combination of Horizon Music Group and Sonlite Records, Crossroads now operates several divisions including Crossroads Label Group (Horizon Records, Sonlite Records, Mountain Home Music, Skyland Records, Pisgah Ridge Records, Crossroads Records, and Organic Records), Crossroads Distribution, Crossroads Radio Promotions, Crossroads Publishing Group and Crossroads Recording Studios. Led by a strong executive team of Christian music and Bluegrass music veterans, Crossroads combines cutting-edge technology with creative innovation to connect fans with our artists' life-changing music.
For more Gospel music features read the latest SGNScoops Magazine HERE.
Download SGNScoops Magazine In PDF 
Here
Find SGNScoops Magazine On Facebook 
Here
Listen To Todays Gospel Music 
Here
Tags:
Becky Isaacs Bowman
,
Charlotte Ritchie
,
crossroads
,
Dusty Wells
,
Ed Harper
,
Elliott McCoy
,
gerald crabb
,
Gospel Music Association Hall Of Fame Nominations Committee
,
Lauren Talley
,
Rick Sandridge
Posted in
announcements
|
Comments Off

on Lauren Talley joins the Gospel Music Association Hall of Fame Nominations Committee
Written by SGN Scoops Staff on April 23, 2018 – 12:31 pm -
Wisdom from Wells: Are you listening?
By Dusty Wells
I've always prided myself on listening. I absolutely love and crave to listen to the many different sounds of life … children laughing, a precious saint praying, ocean waves splashing, people sharing heart, birds chirping, wind blowing, rain falling, anointed music that moves me, those treasured loved ones expressing love, care, challenge, and concern while talking … and my list could go on and on.
There is nothing like just sitting still and listening, capturing all that is around you, both good and bad. Listening is a treasured gift, and I take it very seriously.
This last year has been a year of difficult change for me, a change of seasons and scenery in so many ways, and yet, I have done my very best to embrace it because I do know the importance and value of change in our lives. We can either decide to grab hold of change, or we can let change grab on to us. I know for a fact that it is so much better to go ahead and grasp it and walk alongside of it. We don't have to like it at times, but for me, I want to learn and grow with it.
During this time of change in my life, I have cried over and over to God, "Yes, Lord, I am listening. I really am listening for You." And my friends, do you know what? I did feel like He was always speaking to me ever so gently and calmly, "Dusty, just be still and know that I am God, and I have got it all in control. I've assured you over and over again. I will never leave you
nor forsake you. I never have, and I never will."
Oh, those words and that feeling would last for a few hours, and then again, I would start into my pity party again and cry out to Him, "God, I am listening … I am … speak to me." Again, I would hear His sweet calming voice and that same assurance that He has given me since I was a young teen, when I first came to know Him.
I cannot even tell you how many times that He and I have had this "listening" conversation. In fact, I am fairly certain that we had it again this morning on my drive in. It is the beautiful truth of us hearing Him in all we are going through and walking through.
Let me assure you, I am not unhappy with where I am in life right now. I'm really not. I've learned to make good where we are and with all that we are entrusted with, as long as we are seeking more of Him and wanting to live a life that will honor Him and help others.
And my friends, let me assure you, I am in that place of desperately crying out to Him, "More of You, Jesus, and less of me." I want to make certain I am listening, so I keep reminding myself over and over again as I pray and talk to Him.
Listening is never easy, but as I have journeyed with Him now for nearly 45 years, I have found that true, intimate listening is the only way to have that peace, strength, and assurance that only He can bring. Yes, it's tough to listen, but it's the only way for not only me, but you as well.
Where are you in life today? What part of the journey are you on? What are you hearing from Him? What answers are you needing? Are you willing to sit still and listen … no, I mean really being still?
Are you being quiet? Are you off of the phone? Are you taking time to get alone with Him?
I think you get what I am saying. There will be such a sweet peace that will pass all understanding when we all take time to "Be still, listen and know He is God." (Psalm 46:10, Abridged)
Friends, He is with us, and He is ready to listen to everything and anything we may want to talk to Him about.
So once again, I am reminding my precious Jesus, "Here I am. I am listening … I am really listening."
Dusty Wells is the director of sales at New Day Christian Distributors and is a contributor to SGNScoops Magazine.
READ The latest PDF Version Of SGNScoops Magazine here.
Download The latest PDF Version Of SGNScoops Magazine HERE
Find SGNScoops Magazine On Facebook HERE
Listen Online To The Best In Todays Gospel Music HERE
Tags:
Dusty Wells
,
Southern Gospel News
Posted in
artists
,
sgn scoops magazine
|
Comments Off

on Wisdom from Wells: Are you listening?
Written by Staff on January 12, 2018 – 11:33 am -
Adapted from Dusty Wells: Wisdom from Wells, SGNScoops Magazine, February 2017
Oh, how the years seem to fly by as I get older. Well my friends, I like to pretend that I am just staying endlessly young and not getting any older. But in reality, I'm fairly certain that we would all agree, the years really do pass so quickly once we hit a certain age. And I've learned it's okay; it really is. For me, aging is just a part of the journey, and I finally came to that place of embracing it and walking in it. So away we go into a fresh new year of endless opportunities for us.
I'm not a fan of New Year's resolutions, just due to the fact that I constantly made myself a list, and then after two or three weeks I found myself not following through with them. This pattern of starting them and then giving up and falling back into old habits and such just seemed so discouraging.  
So about 10 years ago, I decided that I would do away with my resolutions and instead just write myself a prayer that I can pray and apply to my own personal life with areas that I needed to work and focus on. No more detailed lists that included such broken promises of losing 20 pounds, going to the gym three or four times a week, saving $100.00 a month by taking it out of each paycheck, praying for an hour each day, reading my Bible all the way through in a year…and the list went on and on and on and on for me.  
Think about it for you, how many of those resolutions have you chosen, and then not followed through with. Now I know there are some of you who are so much more disciplined than me and most likely have achieved so much with your own individual New Year's resolutions. I so applaud you and I will buy you a cup of coffee someday down the road. I want to hear your stories of victory.
A few days ago I came across my prayer, and even though it's only a week or so into the New Year, I would love to share with you my personal prayer and what I'm working on as we walk into this brand New Year. Then a year from now, you can all ask me, "How did you do with your New Year's prayer?"  So here you go:
"Jesus, I just thank You for bringing me through (2017). I sure don't understand so much that took place but what I do understand is that You know it all. You care, You have been with me, You are not going to leave me nor forsake me and You are absolutely crazy in love with me;  I sure do believe that.  
"So Lord, as I go into this New Year and begin a new chapter, I just want You to know the areas that I want to work on and grow in are so many, and I know You will be right with me. I ask You to help me be more sensitive, kind, honest, loving, caring, encouraging. Bring me closer to You and guide me in the ways You want me to go. Push me in new areas. Challenge me to listen more closely and obey a lot more.  
"Help me to live boldly and stay strong and true to the convictions of my heart that You have given me. Show me those areas in my life that I need to be more disciplined in. Give me words that will help others since there are so many hurting and struggling in so many area out there.
"Let me stay focused in what Your call is on my life. Let me pursue even more with persistent passion. Hold me so close, show me Your love, show me my heart condition daily, convict me in those areas that I need to do better in, help me love like You, let forgiveness flow to and from me and let my words speak life and not death to those I come in contact with. Use me as You want."
And even as I read and share my prayer now, I'm even more challenged to make it my priority to read and apply it to my life daily. Now, you take a few minutes and write your own prayer. See what happens.
You are loved, you are valuable and this very well could be your best year yet. Praying for you.  He's got us wrapped in His arms and He is with us.
By Dusty Wells
Wells is a regular contributor to SGNScoops Magazine.
More Gospel music news here.
Newest SGNScoops Magazine featuring your favorite artists here.
Listen to our Online Gospel music station here. 
Tags:
Dusty Wells
,
Faith
,
New Year's Resolutions
,
SGNScoops Magazine
Posted in
Christian interest
,
sgn scoops magazine
|
Comments Off

on Dusty Wells shares his New Year's Prayer
Written by Staff on July 29, 2017 – 8:05 am -
I have sung about it from the time I was a young kid of 14 years old, right after I got saved. I have talked about it over and over with many troubled hurting people through the years. I have lived it, and I have been in the valley numerous times. I sure have, and I am fairly certain each of you have had those times in your own life where you have been there. We've all been in the dark lonely valley of life. And if you haven't, let me assure you, you will in time. It's just a part of the journey that we all have to go thru and deal with. It's so painful yet so necessary for us to go to that new place in Him.
Precious mama Dottie Rambo penned her song, "(In the Valley) He Restoreth My Soul" during one of the darkest periods of her own life. There were many times when we would be out on the road traveling, or we would be sitting at her home when she would be in some of the most excruciating back pain, or as she struggled to understand the whys of her own journey, that I would sit there and be praying with her. She would start singing the lyrics to herself, almost as a prayer, and before I knew it, I would be joining in. Within a little bit of time, we both knew that we would come out of the valley.
Tags:
Christian life
,
Dottie Rambo
,
Dusty Wells
Posted in
announcements
,
Christian interest
,
sgn scoops magazine
|
Comments Off

on "But in the Valley, He Restoreth My Soul" – Wisdom from Dusty Wells
Written by Staff on January 8, 2017 – 11:16 am -
By Dusty Wells
One of my favorite cherished memories that I hold onto, of my many years of traveling, ministering, taking care of and walking alongside of the late prolific songwriter, artist and my friend Dottie Rambo, was listening to her tell me stories of how she was divinely inspired to write certain songs. Or how she would come up with ideas for her lyrics and music….you see Dottie was not one that liked to be put into a room and told to write something. She hated having deadlines for writing for a new project. She always wanted her heart, life and soul to be open, honest and vulnerable to where she was on her own journey.
Dottie lived what she sang and then she sang what she lived. She chose to live her songs and then share them with the world. Many days and nights of our traveling together or sitting at her house doing work during the evening, I would hear her crying out in pain from her back problems. I knew one of the only things that would help is when she would get in the anointing, so I would start asking her to tell me about her life, her journey, the fans she loved and the story behind the songs.
I had the opportunity to tape many of those conversations via an old cassette recorder that she loved to tape on while recording new song ideas. She always wanted to have a book out on the Story Behind the Songs. We would always end up with tons of used Kleenex tossed aside, and tears and laughter taking us to new places. She had a story for everything or so it seemed. I loved listening to her and I loved to encourage her to tell me more.
This morning as I was out walking, I was doing a little praying and seeking God for some certain answers not only for our life but also for several friends who are in desperate need for answers. I looked around at the beautiful foliage and greenery that surrounds the lake which we live close to, and I was reminded so gently that God is all around us. Yes He is in the churches where we worship, in the concert halls we sing at,and in the grand cathedrals that were built in His honor. He is found in all of those places, but He is right here in our hearts. That is His dwelling place. I felt Him in a fresh way and I knew He was right there with us.
I started humming the classic Dottie chorus, "Holy Spirit Thou Art Welcome," and all of a sudden I remembered her telling me the story of how that song came to be.
The Rambos (Buck, Dottie and Reba) had been invited to sing behind the Iron Curtain in the early '70's. They were told they could sing any and all of their songs, but they could not talk about God or the blood of Jesus if they were to talk and share in between the songs. All they could do was sing the Gospel. Nothing else would be tolerated.
Tags:
Dony McGuire
,
Dottie Rambo
,
Dusty Wells
,
Gospe music
,
Reba Rambo- McGuire
,
sgnscoops
Posted in
announcements
,
Christian interest
,
sgn scoops magazine
|
Comments Off

on Wisdom from Dusty Wells: This Place
Written by Staff on November 18, 2016 – 11:26 am -
By Dusty Wells
Do you ever wonder and question God and His timing? Do you ever sit and ponder and ask God those tough "But why, God?" questions? Or do you just simply look at all that is happening and taking place in your life, or those around you and say, "Why? Why me? Why them? And what now?"
Oh my dear friends, I am fairly certain every one of us has had those moments and times of questioning Him in all that we have to walk through. I know for a fact I have asked those questions even earlier this morning for my own life and all that is taking place around me. I assure you there is nothing wrong with the questions and with us questioning our amazing Daddy God. He has most likely already heard them all. The scripture has already assured us, "He knows the end from the beginning," "His ways are perfect," "Everything has a purpose and a season," and of course the hardest part of what He has to say with all of the questioning will be,"In His time." But if you are like me, the questions still persist and always come, no matter what.
I really have to admit I have no patience; I mean ZERO patience and I would most likely argue with many of you that I have more questions of "why" than you do. I really do…and if you could hear me walking and praying daily, you would most likely see that first hand.
But in the midst of all of the questioning, searching and seeking of answers and striving to find solutions for all that is taking place, here is what I have found to be so true. It's fairly simple, and I have no earthly idea of how I truly came to the place of where I stand strong on what His truth declares for me, but it's this: He is faithful, He is good, He is a constant friend, He will never leave me nor forsake me, and He will never put on me what I cannot handle.
That's it. It's really nothing deep or super spiritual. Maybe it's me getting older and learning to at least strive to trust more, or else it is me choosing to look back at every place and stage of my life and see how even amid all of the dark lonely valleys of questioning, He was always right there beside me and He has always been right on time. I assure you if you stop and take a long look at your own life, you will find it to be the same. He will not leave us. He will not forsake us. He will be with us always and He does have the perfect answer to every question we have.
Oh, for some of those questions, His answers will not be what we would choose and for some of them, we may not get the answers until we stand before Him, and you know what? That's ok. He has it all in control and He has every answer that we need. It's plain and simple and when we truly decide to embrace that and at least try to grasp it, it will help take us to a more peaceful place on the journey.
Yes, I will still have questions, lots of them. But I know that I know that I know…He has the answers.
You are loved my friends and He has the answers for you as well. In His time.
By Dusty Wells.
First Published by SGNScoops Magazine in November 2015.
For the 2016 issue of SGNScoops Magazine click here.
For more Gospel music news click here.
Tags:
Dusty Wells
,
God's timing
,
questioning God
,
SGNScoops Magazine
,
thanksgiving
Posted in
artists
,
sgn scoops magazine
|
Comments Off

on Dusty Wells asks questions
Written by Staff on May 21, 2016 – 5:08 pm -
My daily prayer when writing is that I will write from the deepest crevice of my heart, and that the writing will be penned with such gut wrenching honesty, openness and vulnerability. I want my writing to flow through me in such a way that each of you will see that I'm just a fellow wandering pilgrim on this ever so amazing journey of life. I am walking right alongside of you with tons of baggage that you will eventually see me unpack in front of you.
I have experienced marvelous inner healing in my life at times as I have journaled for years. I have been so fortunate to have many wonderful people come into my life that have trusted me to mentor and help them, and they in return have been able to speak and mentor back into my own life. I am walking with several fabulous individuals right now who are so important to me and they are teaching me so much.
I know that all of us are in this together for life, the long haul. Yes, we will all have different phases and seasons to go through. I am daily being challenged and motivated to be a good steward over the gifts that God has so richly blessed and bestowed upon me. I want to daily learn more and be helping others in all they are dealing with and walking in. So, sit back, get some java and let share my Rainey Days and Monday story with you…
Monday, early morning, sound asleep and so peacefully dreaming of the most glorious and glamorous life that is filled with unbridled passion and countless riches, the fantasy life that we all dream about every now and then. All of a sudden the alarm begins to loudly and very annoyingly scream with the strangest of buzzing (Don't you ever question who comes up with those ugly dreaded alarm noises?). Of course that is my reminder from the night before that it is time for me to get my butt out of bed.
Jumping up, my hair is brushed…oh, wait I am bald…so I then get quickly dressed and out the door at 4:45 am to walk my four miles (maybe even run a few of those; okay, just maybe). The weather here in Nashville is slowly starting to cool down as winter is in the air; in fact my arms and legs are chilly as I start down the street, but I know by the time I get back to the house I will be sweating like a pig (wonder where in the world that saying ever come from…I honestly do not think I have ever seen a sweaty pig).
As I pick up the pace my ever-wandering mind is racing furiously with so many thoughts of the last few weeks of this crazy busy life that I lead (and my dear ones I am fairly certain you can relate to this as well) and all the joys, the turmoil and pain in many of our lives, my own private struggles, insecurities, questioning the ups and downs that so many of us are dealing with. The bills, worrying about our kids, trying to make important decisions in regards to careers and futures, my working on the book, working on my own healing journey that I am on…
Well I think you get it; the list for each of us that we are all dealing with could go on and on and on and on and then we each could add a dozen or more things that daily, hourly, even minute-by-minute could and will occupy our minds. So I am walking fast, and puffing and panting and then imagining how buff and strengthened I am going to be in the next few hours…
Well, my mind continues to be flooded with all kinds of emotions that are not only geared to my life, and me, but also for those that I am closest to. I am struggling and my tears begin to fall as I think of some of the hurt and feat that I am experiencing and then to top it all off…it begins to rain…slowly at first…then harder.
Now I am not the biggest fan of rain as some are. I know it's important to us, but I would just rather be inside all snuggled up with a large cozy quilt when it's raining outside. The rain begins to pour – and I mean pour, and I am walking so fast determined to find a short cut on my walk. Then all of a sudden, I am so sweetly and gently reminded that He is right there with me. I felt His touch, His arms wrapped around my shoulders and I felt His unwavering peace begin to cover my pain.
Oh, I know there is a song there. Someone get your pen and paper out! I then begin to feel the cleansing power that can only come from Him. No the pain was not going away completely, I still felt hurt; I was still struggling. But there was an overwhelming peace that was covering these feelings; the rainwater was flowing off of me, the rushing gullies of water were carrying all kinds of debris down the gutters of the streets and pushing the garbage in the drainage areas. What a beautiful picture that was right there before me and I thought of myself and those other friends around me and all the crud and junk we are dealing with and trying to hide in our baggage.
I am certain that God was showing me how He wants to deal with our many areas of weakness, struggles, frailty and sin, our garbage of life that we so often carry around with us. He wants us to be daily cleansed with His rain of forgiveness, love, mercy and grace; such a simple yet profound truth that has been written and talked about for years.
For me, it was new, fresh and so needed. I kept lifting my head up and just letting the rain pour down on me, so refreshing, so appealing, so cleansing and so thought provoking!
So here it is a few days later and the sun is shining. The air is even crisper with the beginning of winter running towards us and there is another rain shower in the forecast. I only hope that I am out walking in it when it begins to fall. I love His healing peaceful rain and I need it. I am fairly certain you need it as well. I would love to run or walk with you in the rain; I really would. My friends, I need you – you need me!
As always, remember you are loved, you are valuable and the rain will always cleanse.
Peace,
Dusty
By Dusty Wells.  First published by SGN Scoops magazine in January 2016.
For the latest Wisdom from Wells, read the current SGN Scoops magazine on www.sgnscoops.com
More Southern Gospel news here.
Tags:
Dusty Wells
,
rainy days and Mondays
,
running
Posted in
Christian interest
,
sgn scoops magazine
,
special feature
|
Comments Off

on Dusty Wells : Rainy Days