Written by Staff on May 21, 2019 – 7:28 am -
Ed O'Neal & The Dixie Melody Boys 
Committed To Spread The Gospel Even Through Present Challenges
Kinston, NC – Since organizing nearly six decades ago, The Dixie Melody Boys have enjoyed much success, including a Grammy nomination and numerous Fan Award nominations. Hit releases have flowed their way in bunches. The goal of delivering a first-class performance filled with excitement, energy and lots of great traditional, Southern Gospel Music are traits which have been instilled in each group member by their leader Ed O'Neal, a 55-year Gospel Music veteran, who was inducted into the Southern Gospel Music Association Hall of Fame in 2004.
Ed O'Neal is no stranger to changes and adversities. In fact, over the past five and a half decades he has seen over 90 personnel changes. "That has to be a record in this business," Ed says with a chuckle. Even with all those changes, the adversity he is currently experiencing seems to be one of his biggest challenges. "On April 1, I was involved in a pretty serious automobile accident. It has been a tough recovery, but I am doing much better and starting to see the light at the end of the tunnel," Ed stated while recuperating from his daughter's home in Kinston, NC.
Throughout the past six weeks Mr Ed, as he is affectionately known to countless fans and promoters, has been going through rehabilitation, and although he still has more treatment and therapy ahead, he is excited about eventually making his way back on the road, even if it's only on a limited basis. "Willie (Sawrey) and the guys have worked really hard to fulfill the commitments we have, and they've done a very good job. I am managing the group, just as I always have, even though I presently can't be on the road," Ed explains. "There have been a lot of rumors out there circulating that I am never coming back on the road and that I am selling the group or that the group is coming off the road. I can tell you that I am committed to managing The Dixie Melody Boys as long as I am able to do so. I've put a lot of years into The Dixie Melody Boys. I love the promoters and the pastors who have supported us over the years. They are lifelong friends, and I look forward to seeing many of them again when I am able to be back on the road."
Ed O'Neal's love for the people, his desire to always present quality, quartet music, united with his desire to never compromise his responsibility to spread the Gospel through Southern Gospel Music in a professional manner has allowed The Dixie Melody Boys to remain at the forefront of Southern Gospel Music for nearly six decades. Those are also the forces that are compelling him to recover and get back out and see folks he has missed seeing during his recovery time. "I don't know what the future holds. I am almost 83 years old now and not getting any younger," the veteran bass singer says smiling. "But I can tell you this, Beckie Simmons and her great staff are booking dates for The Dixie Melody Boys every week, and we're excited about that."
A brief conversation with this Southern Gospel Music living legend quickly confirms the joyful spirit he has always possessed, as well as his desire to see The Dixie Melody Boys continue on for many years to come. "I want to see The Dixie Melody Boys continue the great tradition I started a long time ago. The faces and the names may change but The Dixie Melody Boys still have a message to share, and I still believe God has great things in store."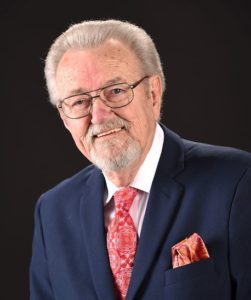 Those who would like to send cards of encouragement to Ed O'Neal may send those to The Dixie Melody Boys at 1802 Oxford Road, Kinston, NC 28504. Churches and promoters interested in scheduling The Dixie Melody Boys may contact the Beckie Simmons Agency at 615-595-7500 or via email at 
beckie@bsaworld.com
.
Download the latest edition of SGNScoops Magazine
HERE
Tags:
Dixie Melody Boys
,
Ed O' Neal
,
gospel music
,
prayers
,
Southern Gospel Music
Posted in
announcements
,
artists
|
Comments Off

on Keep praying for Ed O'Neal and the Dixie Melody Boys
Written by scoopsnews on May 28, 2018 – 10:44 am -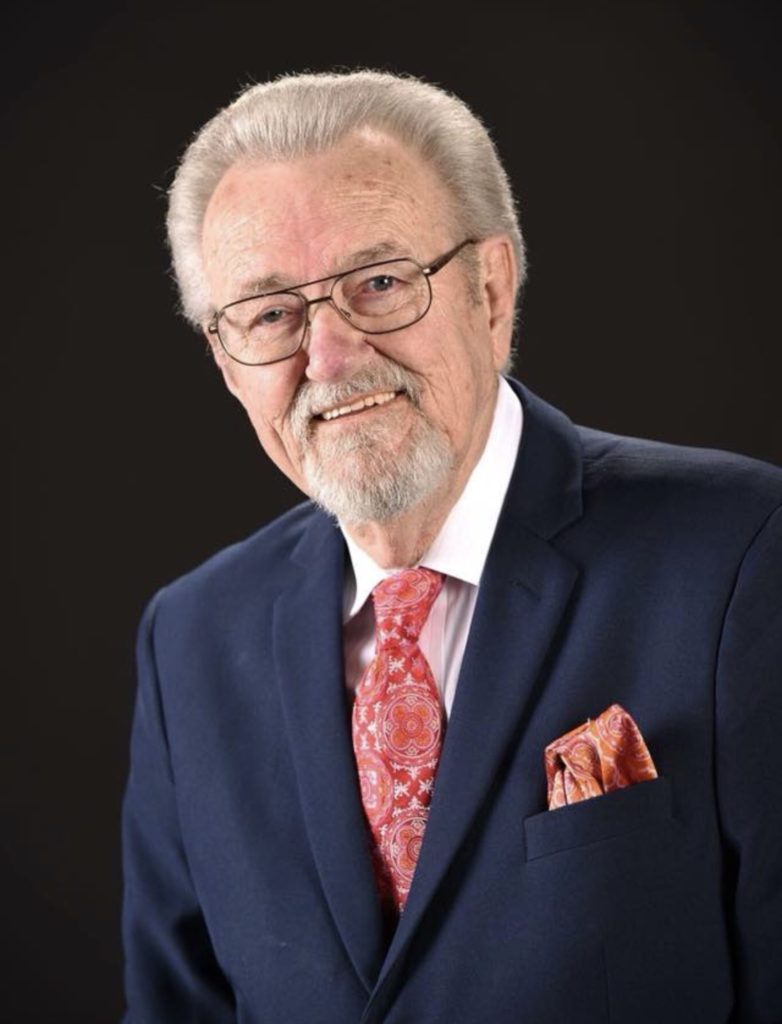 For over 55 years, Ed O' Neal has served as owner, manager, and bass singer for the legendary Dixie Melody Boys. Throughout his tenure, he has received every possible award for excellence from his peers and fans, including multiple Favorite Bass Singer honors, the J.D. Sumner Living Legend Award, and the prestigious Marvin Norcross Award. Perhaps his greatest achievement was induction into the Southern Gospel Music Association's Hall Of Fame long before his storied career was over. And it's not over by a long shot, as the effervescent octogenarian is still thrilling audiences worldwide. In addition to being one of Southern Gospel's most beloved personalities, Ed O' Neal is credited with introducing some of the greatest talent to ever grace a concert stage. Thanks to Ed's ability to locate and groom such fine performers, the Dixie Melody Boys have been affectionately dubbed "Ed O' Neal University."  Some 80+ individuals have graduated from EOU and are currently serving in various capacities throughout churches and concert halls across the country. Ed O' Neal's smooth vocal stylings and southern charm have gained him countless fans the world over, but his humility, grace, and generosity have earned him a place in innumerable friend's hearts. 
Today is Ed's Birthday… Happy Borthday from your friends at SGN Scoops!
Tags:
Dixie Melody Boys
,
Ed O' Neal
Posted in
announcements
|
Comments Off

on Happy Birthday Mr. Ed O'Neal
Written by SGN Scoops Staff on October 6, 2014 – 9:19 am -
Kinston, NC-Following an extensive national search, Ed O' Neal is pleased to introduce Doug Pittman as the new tenor vocalist for The Dixie Melody Boys.  Doug is 28 years old and originally hails from the small town of Eastman, GA. Doug garnered several awards in the classical world during his high school and college years, including First Prize in the 2008 National Association of Teachers of Singing (NATS) Vocal Competition. Doug has performed both nationally and internationally, including a tour of the United Kingdom in 2007. Additionally, he made is Carnegie Hall debut in 2010.
While his musical career spans more than a decade, he only began singing Southern Gospel Music in recent years; however, his roots are deeply tied to this particular musical genre. Doug grew up listening to Southern Gospel Music every weekend following his father, who played drums for several regional groups during the early 1990s. While pursuing a degree in music at Brewton-Parker College in Mt Vernon, GA, Doug followed in his father's footsteps and formed a Gospel group with a few of his friends. He has sung with that group, Omega Quartet, since it's inception in 2008 and was the remaining original member.
Long-time Dixie Melody Boys member and SGMA Hall of Fame member Ed O'Neal is thrilled to have Doug as a member of the popular quartet. "We auditioned several tremendous singers over the last few weeks," O'Neal explains. "We even took a few out on the road with us.  I had never met Doug, but the first song he sang during sound check gave me chill bumps all up and down my arms.  When we sang that night, it was as if we had all been singing together for 20 years.  He's a fine young man, loves the Lord, and can SING!  I knew by the end of the trip I had found my man.  Josh Garner is a pro and Aaron Dishman just thrills me with how he has matured as a singer and a communicator in such a short time. When we add Doug to that mix, I believe this is one of the strongest line-ups I've ever had with The Dixie Melody Boys. I am very excited about what I believe God has in store."
Doug Pittman made his debut with The Dixie Melody Boys at the National Quartet Convention in Pigeon Forge, TN.  Additional information regarding a complete touring schedule for The Dixie Melody Boys is available online at
www.dixiemelodyboys.com
.
Tags:
Dixie Melody Boys
,
Doug Pittman
,
Ed O' Neal
,
Southern Gospel Music
,
Southern Gospel News
Posted in
announcements
|
Comments Off

on Dixie Melody Boys Name New Tenor Doug Pittman
Written by SGN Scoops on August 29, 2013 – 10:02 am -
Dahlonega, GA – OMEGA is excited to announce Kevin Harry as their new lead vocalist.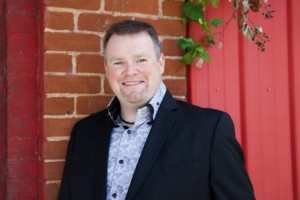 The group began searching for the right fit after the recent announcement of departure from Dustin Simmons. The group will miss Dustin not only as a singer, but as a friend. We know that Dustin is following God's will for himself and his wife Morgan. We wish him great success.
OMEGA says there was one singer that stuck out in their minds, after he had joined them on the road for a few months last year. "We were excited when the call came from Kevin", states group manager Doug Pittman. "Kevin has one of the best voices in gospel music today. We are very excited to have him on board. He has a tremendous voice that we are sure will bless people, along with his great spirit."
Kevin has recently been seen filling in for the Dixie Melody Boys while Josh Garner honored previous commitments before joining the group. Ed O'Neal stated "We needed someone that could jump in and not miss a beat. Kevin did a fantastic job. He impressed not only us, but fans everywhere when he was singing with us. He is a first class singer and will be a great addition to OMEGA". Kevin will make his debut with the group in mid September.
OMEGA is entering the studio in the next couple of weeks with hopes of releasing both a Christmas CD as well as a new radio Project. To stay updated on everything OMEGA go to www.omegaministries3.com
Tags:
Dixie Melody Boys
,
Ed O' Neal
,
josh garner
,
Kevin Harry
,
Omega
,
Southern Gospel News
Posted in
announcements
|
Comments Off

on OMEGA Announces New Lead Singer
Written by SGN Scoops on May 8, 2013 – 6:18 pm -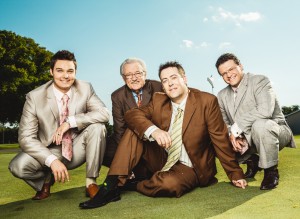 Pigeon Forge, TN – Song Garden Music recording artist, The Dixie Melody Boys (pictured in attached jpg) solidified their rise back to the top of Southern Gospel at last week's Southern Gospel Fan Awards held in Pigeon Forge, TN, during the 9th Annual SGM FanFair at the Smoky Mountain Convention Center. The SGM Fan Awards are presented by The Christian Voice Magazine and honor many of Southern Gospel Music's most talented vocalists and musicians. The night was filled with great performances by several of Southern Gospel Music's legendary names, including The Dixie Melody Boys, The Palmetto State Quartet, The Hemphills, Phil Cross and many others.
 The Dixie Melody Boys received 11 Top Five nominations, including Favorite Album, Song and Video. Hall of fame member, Ed O'Neal took home the Favorite Bass Singer Award for the second year in a row, while DMB veteran, Steven Cooper received the Favorite Baritone award. "We are so happy for Steve," O'Neal stated following the ceremony. "As many know, he will be stepping down from the baritone spot soon, so to have the fans honor him and his five years with us this way is wonderful." The Quartet's newest member, Mike Rogers, was also honored with nominations in the Top 5 for Favorite Lead Singer and Favorite Young Excelling Artist. Matt Felts was honored with the Favorite Tenor Award, after receiving the Top 5 nomination two years in a row. "Just to be on the list with men like Michael Booth, David Phelps, Brian Free and Jeff Hawes is a huge honor. These men are my heroes. I am so grateful God has allowed me to sing for Him," said Matt Felts, after accepting the honor. The evening ended on a very high note for The Dixie Melody Boys, as they received the Favorite Male Quartet for the second year in a row.
Additional information regarding The Dixie Melody Boys, including a complete touring schedule is available online at 
www.dixiemelodyboys.com
. Additional information regarding the SGM Fan Fair and the Christian Voice Magazine is availalbe at  www. 
christianvoicemagazine.com
.
Tags:
Dixie Melody Boys
,
Ed O' Neal
,
Pigeon Forge
,
Song Garden Music
,
Southern Gospel News
Posted in
announcements
|
Comments Off

on Dixie Melody Boys Claim Numerous Top Honors At SGM Fan Awards
Written by SGN Scoops Staff on March 9, 2013 – 10:49 am -
Wow! We sure have the scoop for you this month! The March Edition is jammed packed with exciting news. We're thrilled to present Jason Crabb as this month's cover story. Not only does Jason share details about his new CD, "Love Is Stronger," but he shares his heart regarding ministry and family. Also in this issue, the spotlight is on Karen Peck and her latest solo record, plus we're highlighting several ministries this month: Charlton Jordan, The Diplomats, Paul's Journey, John Lanier, The Cargils, Promise, Jayc Harold and Shannon Shelby. As always, SGNScoops keeps the roads hot! This month Angela shares Omega in Concert and Rhonda shares Gospel Boot Camp with Gerald and Adam Crabb as well as the Southern Gospel Music Guild's 2013 Harmony Honors. Sandi Duncan Clark covers music reviews featuring Red Roots, Tammy Jones Robinette, David Staton and Tommy Brandt. Enjoy a word of encouragement from John Mathis Jr, memories from Lou Hildreth, a fitness challenge from Laurette Willis and chronicles of a Singing English Teacher with Jeff Hawes of Karen Peck & New River. We have a couple of very exciting announcements regarding the Creekside Gospel Music Convention too, so watch the Publisher's Point with Rob Patz, and don't miss the Creekside update (hint hint….Ed O' Neal… The Singing Cookes). All of this is neatly tucked in one place- a beautifully designed online magazine. The best part? It is absolutely FREE! Tell your friends, family and friends- and don't forget to vote for your favorite artists! Round One Diamond Awards Voting is open NOW! Thank you SGNSCoops staff for an MARVELOUS MARCH issue. Our prayer is for God to be glorified in all we say and do.
Download The Magazine Here
Tags:
absolutely free
,
Adam Crabb
,
Angela Griffin
,
Charlton Jordan
,
Creekside Gospel Music Convention
,
diamond awards
,
Dixie Phillips
,
Ed O' Neal
,
Faith
,
gerald crabb
,
Gospel Boot Camp
,
Jason Crabb
,
Jayc Harold
,
jeff hawes
,
John Lanier
,
john mathis jr
,
Karen Peck
,
Laurette Willis
,
Lorraine Walker
,
Lou Hildreth
,
Love Is Stronger
,
Paul's Journey
,
Pigeon Forge TN
,
Promise
,
Red Roots
,
Rhonda Frye
,
rob patz
,
Sandi Duncan Clark
,
Shannon Shelby
,
southern gospel concerts
,
Southern Gospel Music Guild's 2013 Harmony Honors
,
The Cargils
,
The Diplomats
,
The Singing Cookes
,
Tommy Brandt
Posted in
announcements
,
sgn scoops magazine
|
1 Comment »