Written by Staff on April 9, 2015 – 2:50 pm -
Southern Gospel Music: Artistry vs. Variety Show
When I was originally asked to write a monthly article, the good folks at SGN Scoops wanted me to write about issues that I think artists and industry leaders need to address. This is a biggie that I've wanted to address for a while. My roots are in this music, but through the years, I've been fortunate and blessed to step outside of Gospel music and work with some of the biggest names in secular music. I've been very blessed to have so many artists from so many genres record music I have written. I've been produced by Michael Jackson's producer, worked with some of the best in Country music, and been able to produce singers that influenced me as young artist.
I'm not telling you all of this to brag about my accomplishments. I want you to know that what I am going to talk about in this article is something that my experience qualifies me to talk about. What I am about to say is not just my opinion; it is truth.
For years, Southern Gospel music has fought for its place as a genre in the world of music. I've seen the frustration within the industry as Southern Gospel was snubbed by major awards shows such as the Grammys and even the Dove Awards. I have talked to artists in Southern Gospel, who for the first time in their career are struggling to get quality dates and sell enough product to warrant a record company's involvement. I've seen the artists try to evaluate the problem and the focus or blame always seems to be on anyone and everyone except themselves. The churches only want praise and worship music, the record company didn't get their song high enough on the charts, and the fans don't seem to care if the music is good or not. I'm going to focus on what the groups, singers and industry leaders need to take a hard look at. I believe the content of this article is a critical part of the Southern Gospel music survival kit. I really hope you can handle the truth!
If you've ever been to Branson, MO, or Pigeon Forge, TN, you will see a city full of theaters that offer variety shows of all kinds. Billboards line the main highways and they all have one thing in common. They are all covered with people that you've never heard of. In fact, any one of those singers may be seated next to you at a restaurant, and you would not know who they are. The only thing that might make you recognize them would be if they have their shiny, over the top stage costume on that no ordinary person would ever wear.
I worked in Branson for a year, and it was enough to make me realize that if I stayed there, I would lose any identity I had as an artist because the only kind of entertainment that Branson seemed to offer were variety shows. In a variety show, you have your comedian, your slapstick humor that seems to work with any crowd, and music that they know will work because most of it has been a hit for an artist, past or present.
A variety show, while entertaining at times, is NOT a musical genre. It's a show that is filled with humor, themes and music that has been proven to work in front of most any crowd. Because of the guaranteed reaction of the proven material, the talent level becomes less important and there is absolutely no room for any kind of individual artistry.
Branson and Pigeon Forge are not popular towns for songwriters, because none of those theaters will take a chance performing a new song that hasn't been proven to work over and over again. Artistry and creativity is not a necessity for a variety show. Variety shows are most popular with older crowds because most seniors don't listen to the radio, and they don't really care who they are listening to as long as they hear and see a show that makes them laugh and enjoy themselves. This is the demographic of Branson, MO and Pigeon Forge, TN. While you may hear some great singing in these destinations, you will rarely see an original artist.
Let me give you a real life example of what I'm talking about. This is something I experienced first-hand. I was singing with a group called Priority. They had been the host gospel quartet at the popular Silver Dollar City theme park for two years. They had developed a show that worked, but they understood that they had buried any and all creativity as an artist to do what they were doing. They did it because it was safe. Each singer was paid directly from the park and there was no risk. We did a show that the people loved. In fact, during the one year I was there, we performed in front of a million people.
Record companies and management firms in Nashville work hard to get their acts in front of a million people, but exposure means nothing if that audience only sees what they can see anywhere. We did all the things that would get an immediate crowd response, whether it was an old hymn, or a joke that they'd heard a million times and still laughed at. We played it safe. To those million people, we were just one of a hundred groups in Branson that did, "Just A Little Talk with Jesus," and "Amazing Grace." The individual singer or the group as a whole was a nameless, faceless entity, known as a variety show. Priority was made up of really talented guys, and they knew they wanted out of the variety show business, and that is one reason they hired me. They wanted a sound and songs that would bring them back as an artist.
During our time at the park, I wrote a song called, "Every Knee Shall Bow." We decided to stage it in our sets. It went over like a lead balloon. Was it because the song wasn't any good? I don't think so, because later, that song would be nominated for a Grammy Award by a popular artist. The simple truth was that in a variety show setting, there is no room for artistry or originality.
Tags:
Can You Handle The Truth
,
Christian life
,
David Staton
,
entertainment
,
gospel music
,
sgn scoops
,
southern gospel
Posted in
artists
,
christian entertainment
,
Christian interest
|
Comments Off

on David Staton: Can You Handle It?
Written by SGN Scoops on January 10, 2012 – 4:16 am -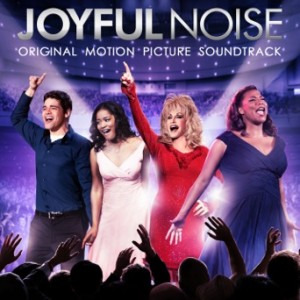 Soundtrack Features New Music Performed by Dolly Parton, Queen Latifah, Kirk Franklin, Karen Peck, Keke Palmer and Others
January 10, 2012 – WaterTower Music announces the release of the soundtrack to Alcon Entertainment's and Warner Bros. Pictures' "Joyful Noise," a funny and inspirational story of music, hope, love and renewal, which opens in theatres January 13, 2012.
This musically driven story brings together the sounds of gospel, pop, country, rock and R & B with multiple performances by Grammy Lifetime Achievement Award recipient and Oscar® winner Dolly Parton ("Steel Magnolias," "Nine to Five"), Grammy, Oscar®,  and Golden Globe Award winner Queen Latifah ("Chicago," "Hairspray"), and BET and NAACP Award winner Keke Palmer (True Jackson VP, Akeelah and the Bee).  The soundtrack to "Joyful Noise" includes these performances, including renditions of memorable songs originally recorded by a wide range of artists: Michael Jackson, Paul McCartney, Sly & the Family Stone, Usher, and Stevie Wonder.  Additionally, the soundtrack boasts recordings of the three original songs Dolly Parton wrote for the film, "He's Everything," "Not Enough" and "From Here to the Moon and Back."The collection also includes tracks by some of the finest acts in gospel and R&B.  Grammy winner Kirk Franklin wrote and takes the vocal reins on his jubilant new song "In Love," and award winning gospel vocalist Karen Peck creates harmonic gold on "Mighty High."
Five-time Grammy winner and 10-time Grammy nominee Mervyn Warren ("Dreamgirls," "The Preacher's Wife," "Sister Act 2") produced and arranged all songs on the "Joyful Noise" soundtrack.  Warren has written arrangements for the likes of Quincy Jones, David Foster and Whitney Houston, and was a member of acclaimed a cappella group Take 6.  He is also a recipient of a Soul Train Award and has been recognized by the NAACP Image Awards, Dove Awards, and Stellar Awards.
The "Joyful Noise" soundtrack releases today – January 10, 2012 – at both physical and digital retail outlets including iTunes.
 Track List:
1. Not Enough       Dolly Parton and Queen Latifah
2. Man In The Mirror                             Keke Palmer
3. Maybe I'm Amazed     Jeremy Jordan and Keke Palmer
4. In Love                                                            Kirk Franklin
5. Fix Me Jesus       Queen Latifah
6. From Here To The Moon And Back   Dolly Parton, Kris Kristofferson and Jeremy Jordan
7. I'm Yours        Keke Palmer, DeQuina Moore and Angela Grovey
8. Mighty High       Karen Peck
9. That's The Way God Planned It      Ivan Kelley, Jr.
10. Higher Medley      Queen Latifah, Dolly Parton, Keke Palmer, Jeremy Jordan, Andy Karl, Angela Grovey, and DeQuina Moore
11. He's Everything      Queen Latifah, Dolly Parton, Keke Palmer, Jeremy Jordan, Andy Karl and DeQuina Moore
12. Joyful Noise Suite     Mervyn Warren
 
Tags:
dolly parton
,
entertainment
,
Joyful Noise
,
Karen Peck
,
Keke Palmer
,
Kirk Franklin
,
motion picture sound tracks
,
Queen Latifah
Posted in
announcements
,
christian entertainment
,
Christian interest
|
Comments Off

on "Joyful Noise" Soundtrack Releases TODAY, January 10, 2012
Written by Scoops Staff on April 11, 2011 – 12:08 pm -
Performance Follows Appearances at Country Thunder & Actor Steven Seagal's Birthday Bash
Nashville, TN (April 11, 2011) — Bluegrass icons, The Grascals, will make their debut on CBS TV's The Talk on Tuesday, April 12 when they perform their current single, "I Am Strong," from their CD, THE GRASCALS & FRIENDS – Country Classics With A Bluegrass Spin.
The band's appearance on The Talk (airs 2 p.m. ET, 1 p.m. PT/CT) follows an April 10 performance at Arizona's Country Thunder festival, and a private performance for their friend, actor Steven Seagal, at his annual birthday bash in Scottsdale.
The Talk
Tuesday, April 12, 2011 (CBS, 2 p.m. ET; 1 p.m. PT/CT) / "I Am Strong"
http://www.cbs.com/daytime/the_talk/
The Grascals released the chart-topping Grascals & Friends on BluGrascal Records in conjunction with Cracker Barrel Old Country Store® in January of this year. The fast-selling disc has held the BILLBOARD Bluegrass Album Chart's #1 position for seven weeks since its release. The CD is available exclusively at Cracker Barrel Old Country Store® and online at www.crackerbarrel.com. The group's most-recent release, DANCE TIL YOUR STOCKINGS ARE HOT AND RAVELIN' – A Tribute To The Music Of The Andy Griffith Show was issued digitally March 29, 2011 on BluGrascal Records / Saguaro Road Records in partnership with Time Life.
Be sure to visit The Grascals www.grascals.com for additional information and details on their upcoming appearances, see video and hear clips from all their CDs.
Tags:
entertainment
,
media
Posted in
artists
|
Comments Off

on The Grascals Talk "The Talk" – Debut On Popular CBS Show Tuesday, April 12
Written by Scoops Staff on February 17, 2010 – 10:08 am -
The film, which chronicles Arthur Blessitt's amazing journey of
nearly 40,000 miles and 40 years, will now be available on DVD.
A remarkable story of survival, perseverance, and unquenchable spiritual passion. — Variety

You will be inspired by Arthur Blessitt's life and encouraged in your faith. — Joel Osteen
NASHVILLE, TN – Gener8Xion Entertainment's feature documentary film "The Cross – The Arthur Blessitt Story" will be released at retail nationwide on DVD February 16, 2010.
For centuries, our world has faced raging wars, religious conflict, extreme poverty and disease. For the past four decades, one man has defied these odds to bring a message of hope to millions in the most challenging way possible.
Arthur Blessitt is one of the most unique individuals to walk the face of the Earth.  In fact, he is the only individual to ever literally walk the face of the Earth.  Inducted into the Guinness Book of World Records for the "World's Longest Walk," Arthur spent forty years walking through every continent, territory, nation and island group on the planet.
"Some people laugh when they see me carrying the cross down the street," Arthur explains in the opening of the film.  "They yell out, 'Hey, you're a nut!'" To which he jovially responds, "At least I'm screwed on the right bolt!"
Along the way he's survived war zones, firing squads, beatings, blazing deserts and deadly jungles.  Yet perhaps even more amazing than the 38,102 miles he's tread, is the completely unquantifiable number of people that have been the focus of his journey along the way. He's met with kings, presidents and peasants, been greeted by hundreds of thousands in jammed packed squares and walked deserted highways.  It's safe to say that Arthur has met more people from different cultures than anyone in history; and in all probability has met more people, period, than anyone who has ever lived.
Director Matthew Crouch recognized Arthur's amazing story and wanted to share it with the world through this critically acclaimed motion picture, which enjoyed a national theatrical release.
"I wanted to explore exactly what it is that drives a man like this," says director Matthew Crouch, who also produces the film along with Laurie Crouch, Richard J. Cook and Stephan Blinn. "The guy's in the Guinness Book of World Records!  Is he just a nut?  A crazed fanatic?  Or something else?  Maybe some Old Testament prophet come back to walk the Earth!"
In a time where defeat, tragedy and impossibilities seem to lurk around every corner, we are offered a story of perseverance and hope from a man that has touched so many lives by staying true to his mission to bring a message of hope and peace to the world.  From Hell's Angels to hippies, the Pope to the PLO, Arthur Blessitt has touched millions of lives around the world for over four decades through rough terrain, exploding violence and seemingly hopeless conditions, all with a smile on his face and peace in his heart…oh, and all while carrying a 12 foot cross.
"All too often religion has caused the cross to become a symbol of conflict around the world," says Arthur, "but it's part of my life's mission and hopefully the mission of this film to reinterpret the meaning of the cross for people so they can see that the cross is not something that's against them, it's the ultimate symbol that says God loves you no matter what."
Putting the miles and years of dedication aside, Arthur has touched our hearts with the genuine nature of his mission. In a world where highly respected dignitaries and officials struggle with international relations every day, one man on a humble mission was able to cross political, social, cultural and language barriers successfully.
With "The Cross – The Arthur Blessitt Story" now available on DVD, you can take home the story that has inspired the world.

Tags:
Christian interest
,
entertainment
Posted in
christian entertainment
|
Comments Off

on "The Cross – The Arthur Blessitt Story" DVD release