Written by Staff on May 3, 2020 – 3:23 pm -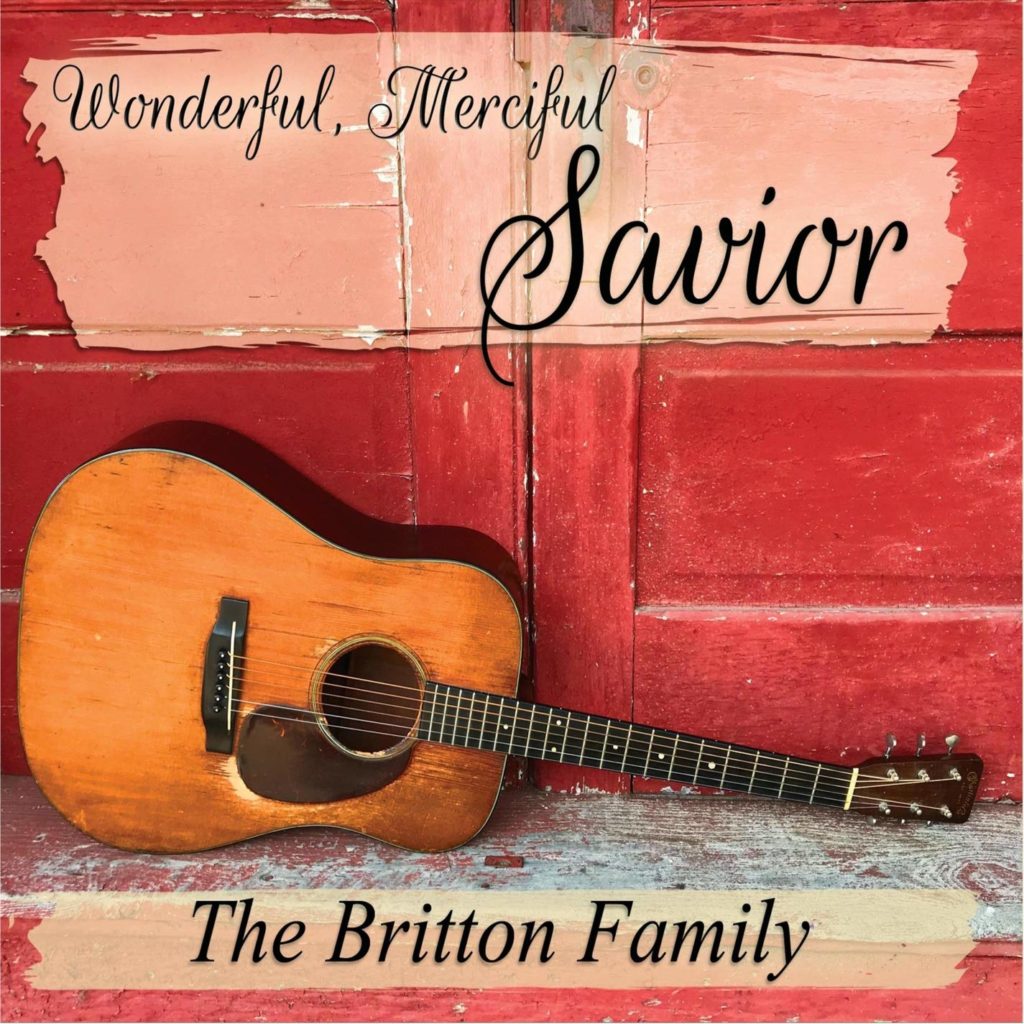 In both major publications, Singing News and SGNScoops magazines, Les Butler and Family Music Group have promoted this month's No. 1 and No. 2 songs. "When He Speaks," by the Britton Family was No. 1, and  "Which Thief are You," by Bama Blu-Grace was No. 2. Heaven's Mountain Band's song, "For a Moment of Grace" is No. 3 in Singing News and No. 5 in SGNScoops.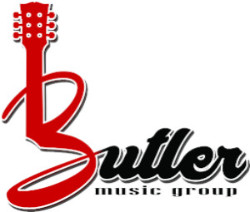 Family Music Group also promoted these top charting songs in the SGNScoops Bluegrass Charts:
#9  "A Brighter Day" by the Primitive Quartet
#11 "Near My Lord" by Fields of Grace
#13 "If you Want To" by Journey Home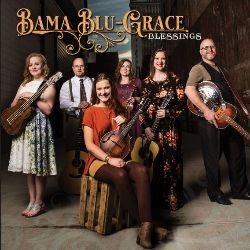 In total, we were blessed to have three of the Top 10 in the Singing News Bluegrass Gospel Charts.  In the SGNScoops Magazine, we have the top two songs, three of the top five songs, and six of the top 13!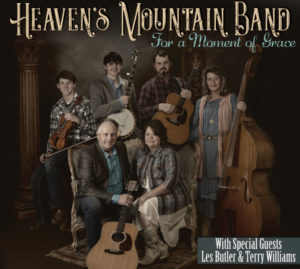 Famiky Music Group is truly honored to work with such great artists and is thankful for the D.J.'s who work tirelessly to spread the good news through Bluegrass Gospel music!
Did you know that you can receive the printed, full-color version of SGNScoops Magazine by subscription? Find out more 
HERE
.
Find SGNScoops Magazine On Facebook 
HERE.
You can download the latest edition of SGNScoops Magazine 
HERE.
Read the latest edition of SGNScoops Magazine online
HERE
.
Listen To Today's Gospel Music
HERE
Tags:
Bama Bluegrass
,
Bluegrass Gospel
,
Britton Family
,
Butler Music Group
,
Family Music Group
,
Heaven's Mountain Band
,
Les Butler
,
SGNScoops Magazine
Posted in
announcements
,
artists
|
Comments Off

on Family Music Group Bluegrass Chart Successes
Written by SGN Scoops Staff on December 2, 2019 – 3:55 pm -
Nashville, TN  Family Music Group has had many great charting artists this year and the new January charts show that the blessings will continue. We were blessed to promote 1 Top 10, 2 Top 20s, 4 Top 40s, 6 Top 45s and 13 of the top 80 Southern Gospel songs in the January issue of the Singing News Magazine!  The Top 10 included the Hyssongs and the Top 20 included Williamsons. Tim Livingston and the Old Time Preachers Quartet made the Top 40 while Les Butler and the Old Time Preachers Qt made the top 45 with their brand new singles!  Heaven's Mountain Band, Barry Rowland & Deliverance, Fields of Grace, Adams Family, Faithful Crossings, Primitive Quartet and Heart 2 Heart all had Top 80 songs!
This was also an exciting month for the Singing News Bluegrass Gospel charts- we promoted 3 of the Top 10 songs!  Heaven's Mountain band reached their 10th consecutive Singing News Bluegrass #1 song with "The Empty Altar" penned by Roger Johnson the patriarch of the group!  The Britton Family and the Primitive Quartet also shared in the Top 10 category.  We also promoted Right Side, King James Boys, Primitive Quartet and Tim Davis who had songs in the Top 20.
We are excited to have 2 Top 20 hits in the SGN Scoops national Southern Gospel charts along with 3 Top 10s and 6 Top 20s in the Scoops Magazine Bluegrass chart!
Les Butler states, "What an incredible start to the new year, we are blessed!"
Tags:
Family Music Group
,
Soutehrn Gospel News
Posted in
announcements
|
Comments Off

on Family Music Group Topping the January Charts!
Written by Staff on September 7, 2017 – 3:26 pm -
Nashville, TN (September 1, 2017) After nearly 5 years with the group, Katelyn Montgomery has announced her departure from Master's Promise, following the trio's last performance in December of 2017. The group made the announcement via video posted to their Facebook page on August 30. In the video, Montgomery shares that in October of 2016, she made the decision that 2017 would be her last year with the trio, as she is seeking to finish her bachelors degree in business marketing, as well as to pursue mission work.     
    After being given the news of Katelyn's departure, Hannah and Rachel Sancricca began to pray and seek the Lord as to the next step for their ministry. As God would have it, the answer would be found close to home–yet on the other side of the country. After a long season of prayer, Rachel's fiancé, Jamie Streetman, current lead singer of Paul's Journey, made the decision to uproot to Michigan to join Master's Promise. 
    "When Katelyn gave her notice in October, Rachel and I weren't engaged yet, but I already knew that 2017 was the year that I would propose," Streetman says. "With our long-distance relationship, we had to think long-term. So, following Katelyn's news, we started having those conversations… If we got married, would she move to Texas? Would I move to Michigan? As we were praying about everything, that's when the Lord started to really work on my heart and put things in motion. He showed me that this is where I need to be." The two were engaged in March, and will be married in May of 2018. 
    Members of both Paul's Journey and Master's Promise have support one another fully as this transition takes place. "I want to take this time to wish Jamie and Rachel a blessed future together," says Rod Treme, owner of Paul's Journey, in a video posted to the Paul's Journey Facebook page. 
    "We are so blessed with such camaraderie on all fronts in this time of transition. We love and support Katelyn in all of her endeavors, and are so thankful to have had the privilege of serving with her for almost 5 years. I am also very grateful to Rod, with Paul's Journey. He has been good to Jamie and I, and his blessing on this new season for my fiancé has been such an added peace!" says Rachel. 
    Jamie will complete his last date with Paul's Journey in October, and will join Rachel, Hannah, and Katelyn this December for this year's Christmas tour. Starting in in February of 2018, Rachel Sancricca, Hannah Sancricca, and Jamie Streetman will begin travel as the mixed family trio, Master's Promise.
About Master's Promise
Master's Promise is a young trio comprised of Jamie Streetman and sisters Rachel and Hannah Sancricca. The trio is currently a Top 5 Finalist for Favorite New Artist in the Singing News Fan Awards. In 2014, Master's Promise was awarded a Top 5 slot in the Sunrise Award category of SGN Scoops Magazine's Diamond Awards; and in 2015, they had the high honor of performing the National Anthem for the grand opening of the new U.S. Border Patrol Station in Detroit.This dynamic group has been privileged to worship on countless stages all across the country.
About Butler Music Group
Based in Nashville, Tennessee, Butler Music Group provides professional management and consulting services to Southern Gospel and Bluegrass artists including Dunaways, Heaven's Mountain Band, Williamson's, Old Time Preachers Quartet, Sacred Harmony, Coffmans, and Jason Davidson. 
BMG subsidiary, Family Music Group, is the label and radio promotion division of BMG. Label artists include Dunaways, Williamsons, Old Time Preachers Qt and Jason Davidson.   Radio Promotion artists include Canton Junction, David Phelps, Goodman Revival, Ivan Parker, Guy Penrod, Hagees, Jimmy Fortune, Oak Ridge Boys, Booth Brothers, Larry Gatlin, and many others.
Les Butler has been actively involved in Southern Gospel Music for 39 years as a musician, producer, manager, former publisher of the Singing News, and as a nationally syndicated radio host. Butler started Butler Music Group in 1978, and purchased Family Music Group in 2003. He is a past March of Dimes AIR award, as well as winner of thePaul Heil Broadcasting Award in 2011. Butler's syndicated radio show, Les Butler and Friends, is heard across America and abroad. Butler's playing and production credits include Palmetto State Quartet, Darryl Worley, Richard Sterban, Joe Mullins and the Radio Ramblers, Fairfield Four, Steeles, Dunaways, Crabb Family, Easter Brothers, Marksmen Quartet, Earl Scruggs, Bowling Family, Jimmy Fortune, Marty Raybon,Larry Gatlin and many more. Butler's publishing companies are Hurry-Up Publishing/BMI and Hush Jean/ASCAP. He continues to host a daily Southern and Bluegrass Gospel video blog at southerngospel365.com.
Read more Gospel.music news 
here
.
Listen here to Gospel music online 
here
.
Tags:
Family Music Group
,
gospel music
,
Les Butler
,
Master's Promise
Posted in
announcements
,
artists
|
Comments Off

on Master's Promise Announces Exciting Changes
Written by SGN Scoops Staff on August 2, 2017 – 1:17 pm -
Nashville, TN  Family Music Group, the radio promotion division of Butler Music Group, is celebrating a successful month with SGN Scoops Magazine.
With the release of the July chart, FMG artists has had tremendous success. Four Family Music Group artists appear in the Top 40. Tim Livingston continues to be a favorite on radio stations across the nation with his current single, "Headed for Higher Ground" coming in at #4.
The Williamsons have also become a regular on the charts, garnering one hit song after another. "I've Got To Tell Somebody" is the latest in their string of hits, landing at #14.
Jason Davidson has emerged in 2017 as a genuine breakout soloist, catching attention on radio for his incredible voice. His latest single, "He Came Searching For Me" is climbing the charts quickly and is #20 for July. This marks Jason's first Top 20 song.
The Old Time Preachers Quartet joins Jason as one of the most exciting new artists in Gospel music. "Wavin' This World Goodbye" landed at #26 and is showing signs of going up from there.
Friends of the family, Master's Promise are featured in the July issue. The trio has caught the eye of the Southern Gospel industry with their truly unique sound and endearing personalities. The article introduces fans to them and highlights their latest album, Choices. Master's Promise is currently nominated in the Top 5 for Favorite New Trio in the Singing News Fan Awards. "I'm glad to see fans get a glimpse of their hearts in this article. These girls are talented, real and in it for the right reason," stated Les Butler.
With so much success, it's easy to see why Family Music Group has become one of Gospel's premier radio promotion companies representing artists such as Guy Penrod, Ivan Parker, Canton Junction, David Phelps, Williamsons, Dunaways, Goodman Revival, Larry Gatlin, and many more. To learn more about these great artists, go to www.familymusicgroup.com.
Tags:
Family Music Group
,
Southern Gospel News
Posted in
announcements
|
Comments Off

on Family Music Group Celebrates Success In July SGN Scoops Magazine
Written by SGN Scoops Staff on October 12, 2016 – 1:55 pm -
Nashville, TN  Family Music Group radio promotion is celebrating multiple #1 songs this month for it's artists Canton Junction and Heaven's Mountain Band.
Difference Media artist Canton Junction scored it's first #1 song on the Cashbox National Southern Gospel chart with "Tumbling Down." "I am excited to see the success they are having on radio across the nation. Radio loves them and so do the fans," stated Les Butler, Family Music Group.
Few groups have seen success on radio lately like Heaven's Mountain Band.  With three Singing News Bluegrass Chart #1's to their credit, they added another #1 on the Cashbox Bluegrass Chart. With the release of their new album, "This Old House Of Mine," this talented group shows no signs of slowing down.
Family Music Group, the radio promotion division of Butler Music Group, is riding a wave of success with over a half dozen #1 songs this year. FMG works with artists such as the Booth Brothers, Canton Junction, Williamsons, Larry Gatlin, Goodman Revival, Tim Livingston, Aaron & Amanda Crabb, and many more.
Tags:
Family Music Group
,
Southern Gospel News
Posted in
artists
|
Comments Off

on Family Music Group Celebrates Multiple Number 1's
Written by Staff on October 18, 2015 – 8:48 am -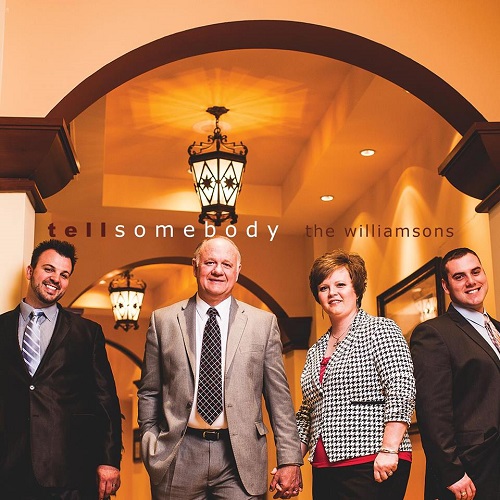 Weleetka, Oklahoma (October 16, 2015) Excitement is the best description for the Williamsons today as they have earned their first #1 on the Singing News Magazine Monthly Chart for the month of December 2015. [Editor's note: The Williamsons also acheived Number One with "Shout" on the SGN Scoops Top 100 Chart for October 2015.]
Penned by Lee Black and Gina Boe, and sent to radio by Family Music Group,"Shout" is a joyous song taking you through history from Joshua to Gideon and on to the our King coming again. Something special happens when God's people "Shout".
The Williamsons have become one of the most polished mixed quartets in the entire Southern Gospel Music genre. Coming from their latest album Tell Somebody, this may not be the only #1 song you will see and hear from this dynamic young group.
Group manager Donnie Williamson stated, "What a blessing we have received with our first #1 song. This is certainly a group effort. I believe we have the greatest singers in the Gospel Music world with Karl Rice, Darin Hebert, and my wife Lisa. It's also the hard work of Donna King who produced this song and Les Butler who did so well with radio promotions. Also a big thank you to the radio DJs who helped by playing this song. This is truly a blessing from the God we serve and sing about each week."
If you would like to interview the Williamsons contact AG Publicity at info@agpublicity.com .
You can learn more about the Williamsons by going to http://www.williamsonsmusic.com or https://www.facebook.com/pages/The-Williamsons .
To book the Williamsons contact scheduling@thedominionagency.com .
####

About The Williamsons
The Williamsons began sharing the Gospel through music in 1998 as The Homesteaders Quartet. The dream of Donnie Williamson was to form a group to sing classic Gospel music on a limited basis. What he wanted to do never occurred. From the group's onset their demand was overwhelming. Soon they were performing more than 100 dates a year. For the past several years The Williamsons have been in full time Christian ministry and entertainment and have traveled across the United States, Canada, and Mexico. Their music has been in national charts and were they honored to be nominated to the Gospel Music Association for a Dove Award.
Their high energy musical style appeals to people of all ages. The versatility of The Williamsons is evident through the wide variety of musical styles they perform. There is always something for everyone. The marketing of their performances targets families and not just fans of any particular type of music. Spending an evening with The Williamsons is sure to be one that will lift you up, bless you, and entertain you all at the same time. Their primary desire is to share the Gospel in such a way that those in attendance who do not know Jesus Christ will come to know him before the program is over.
The Williamsons will be appearing at the 2015 Creekside Gospel Music Convention, November 2-5, Pigeon Forge TN at the Smoky Mountain Convention Center. Read more here and on the Facebook page. Get your free tickets HERE.
For more artist news and information, read the SGN Scoops Facebook page and LIKE us today.
Tags:
Donnie Williamson
,
Family Music Group
,
Shout
,
Southern Gospel Music
,
Williamsons
Posted in
announcements
,
artists
|
Comments Off

on The Williamsons Achieve First Number One Song
Written by Staff on March 5, 2015 – 12:06 pm -
Legendary Songwriter Ronny Hinson Makes Guest Appearance on the Recording
Nashville, TN, March 3, 2015.  Family Music Group is excited to release the Dunaway's latest national radio release, "Mercy Built a Bridge".  The song, penned by Ronny Hinson made Southern Gospel history as number one song for the original Hinsons.Ronny Hinson joined The Dunaways in the studio for the recording and is featured as a vocalist.  He has also made several public appearances with The Dunaways since the recording.  The song still holds a strong rapport with live audiences as it continues to receive standing ovations, and is a favorite among those that attend Dunaway concerts.
Family Music Group's Les Butler said, "When the Dunaways first mentioned they wanted to record Mercy Built a Bridge I said, yes!  When I mentioned getting Ronny involved the Dunaways said, YES!  The end result is special.  We are excited that Ronny has also agreed to call radio for interviews in support of the song.  We are expecting good things from the Dunaways and Ronny."
The Dunaways have enjoyed a 23 year music ministry and have released a long list of national radio hits for more than a decade.  Their recent radio single and title cut from their new album, "Church in the Kitchen," has been nominated for several awards including, "Country Song of The Year," and the recording as, "Country Album of The Year."  Kanah Dunaway Lovern has also been nominated as, "Female Vocalist of The Year."
The Dunaways are available for bookings and can be scheduled by calling Randall Dunaway at (601) 416-5823. Their music is available both in Christian Retail Markets as well as any online music outlet including Amazon and Itunes.
More information on The Dunaways can be found at www.dunawaymusic.com and www.facebook.com/dunawaymusic

Tags:
christian country
,
Dunaways
,
Family Music Group
,
gospel music
,
hinsons
,
ronny hinson
,
southern gospel
Posted in
announcements
,
artists
|
Comments Off

on Dunaways Release the Classic "Mercy Built a Bridge" to Radio
Written by SGN Scoops Staff on February 8, 2015 – 7:48 pm -
Family Music Group recently announced that 3 of its artists have landed songs in the top 10 in the SGNScoops Top 100 February Southern Gospel Charts. Family Music Group artists also have shown great success with a total of 4 in the top 40 and 6 in the top 100.
Leading the list in the number 2 position is, "It was the Word," from the fast rising group The Williamsons.  Others in the top 10 include, "I Just MIss You," from Tim Livingston and the Dunaways with, "Church in the Kitchen."
Also in the top 100 from Family Music Group are, "By the Blood of the Lamb," from the Troy Burns Family, The Hagees with, "That's What Love Looks Like," and "A Cross and 3 Nails" from Heaven's Mountain Band.
Family Music Group also recognizes Butler Music Group management artist Tammy Jones Robinette whose song, "I Like Life," which comes in strong at number 28.
Regarding the success of these dedicated artists, Family Music Group President Les Butler said, "Having any song or any artist in the Top 10 is a amazing!  But, having 3 in the Top 10 is simply a blessing!"
Family Music Group (FMG) represents some of the best in Southern Gospel and Bluegrass Music.  Based in Nashville, FMG is owned by Gospel Music veteran Les Butler.  In addition to FMG, Butler operates Butler Music Group and is a Solid Gospel radio host.  Butler also hosts the popular Front Porch Fellowship program as well as Harmony Road TV.  On any given weekend, you're likely to find Les on the road preaching the Gospel or accompanying some of Gospel Music's top artists.
http://www.butlermusicgroup.com
Find The Butler Music Group On Facebook Here
Tags:
Family Music Group
,
SGNScoops Top 100
,
The Dunaways
,
Williamsons
Posted in
announcements
|
Comments Off

on 3 in Top 10 from Family Music Group In The SGNScoops Top 100
Written by SGN Scoops Staff on September 9, 2014 – 8:58 am -
Ripley, Mississippi, September 8, 2014- The first radio compilation disc produced by A&G Entertainment, founded by Gerald Crabb and Alisa Asbury, has been sent to national radio. "I am thrilled to launch a new record label and promotions company," Crabb stated.  "Back in the early 2000's, I helped launch a label, "Family Music Group" that garnered several #1's, Dove Awards, and Grammy nominations. It is exciting to get back into producing new music and also assist new artists in developing their careers."
Gerald Crabb is releasing his first single, "He Loved Till He Died," from his latest album, BACK PORCH MISSISSIPPI. The song was written by Gerald Crabb and produced by the talented musician and producer, Brad Davis. The ballad features beautiful harmony from guest vocalists, Sonya Yeary Isaacs and Ben Isaacs and features Andy Leftwitch on the fiddle.
"Make It," written and produced by Gerald Crabb is performed by Renewed Trio based out of Adairsville, Georgia. Renewed Trio consists of husband and wife, Brian and Dena' Bagley and long-time member Ann King.  "I have to say, the first time I heard this group, they literally brought me out of my seat," Crabb remarked. Renewed has been singing together for eight years and keep a busy schedule. "Make It" is being received well in live audiences as Renewed make their way across the Southeastern states.
Also included on the Comp Disc is "Singing In The Pain," performed by Josh Neyman. This song was written by Jonathan Nash, produced by Gerald Crabb and features harmony vocals of Reggie and Layde Love Smith.  At the young age of 25, Neyman is exceptional! His vocal appeals to the youth, yet he is loved by people of all ages. Josh lives in Cleveland, Tennessee and has been traveling and singing Gospel music since he was 15 years old. Josh is also a songwriter and he owns his own graphic and production company.
A&G Entertainment's radio comp disc should reach radio stations this week.  For more information, email aandgrecording@yahoo.com.
Tags:
BACK PORCH MISSISSIPPI
,
Family Music Group
,
gerald crabb
,
Southern Gospel Music
,
Southern Gospel News
Posted in
announcements
|
Comments Off

on A&G Entertainment Ships First Compilation Disc To National Radio