Written by Staff on March 28, 2020 – 4:14 pm -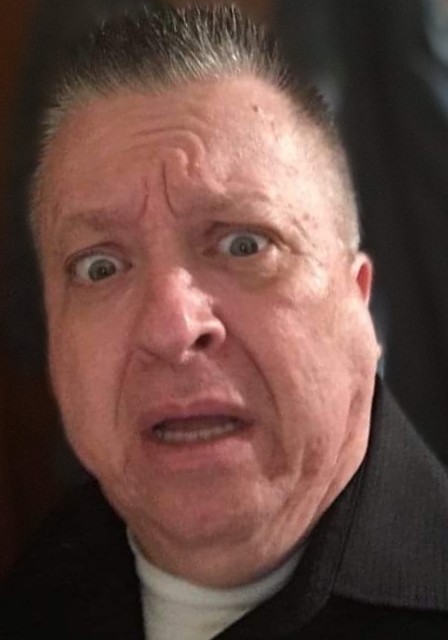 What a crazy, wacky, scary, difficult time we are all walking in right now.  Fear is raging fiercely, and striving to control and bring everyone of us down.
No matter how strong and secure we are in the Lord, we are all dealing with it…walking in it and facing it. Anyone who won't admit it, well that is just simply called denial.
Let me assure you, denial has been an awkward friend of mine numerous times on my journey, but I try really hard to put him in a closet and not let him out. There is such freedom in that. Try it…
I will speak for myself, share my heart and all that I am feeling, and maybe it will help someone along the way.
However, it could just be a reminder to me, once again, of His faithfulness, His goodness, His mercy, His strength, and His hope, through my own fear.
I have been fearful and anxious with all that is around us. I have had many talk, and lots of questioning with God lately. I am so glad He just listens to me and then He speaks. He knows I just have to talk and get it all out. He knows all about us, so we might as well give it all to Him and speak it out.
The Word of God is full of powerful and hopeful scriptures that many of us have stood upon and quoted often. We've held them close. We've believed them, doubted them, shared them with others who were struggling, and then there were times we've even done our best to strive to believe them for ourselves in our darkest places.
Scriptures like… "
He will never leave you nor forsake you.  Do not be afraid; do not be discouraged," Deuteronomy 31:8
.  Or ,
1 John 4:18, "Perfect love casts out all fear."
  Then one of my all time favorites that I have held onto and today I am holding onto it even tighter:
Romans 8:28, "And we know that in all things God works for the good of those who love Him, who have been called according to His purpose."
While sitting here with my coffee, thinking about all of this, and typing these words out, I am so overwhelmed by the truth of "fear is a liar." Our daddy, Jesus, doesn't want us to live in fear and doubt. He honestly doesn't. He wants us to trust Him, believe Him and hold onto Him even closer in these fearful times.
He assures us daily that He is with us always and constantly there for us. And you know what? It doesn't matter where we've been, or what we've done, or if we have allowed fear to constantly rule over us. None of that changes His precious love, care and concern for us.
He wants to wrap us up in His arms, rid us of the fear that cripples us, and causes us to live in such a negative defeated way.
I lived in fear, doubt, and worry for years, and as I wrote earlier, I still have those moments and I find myself beginning to question it all…but then somehow, I have learned to grab ahold of myself and shake it off.
I look up to Him and declare, "Okay God, help me to get this fear behind me." And guess what? It works.
The more I identify it, deal with it, take a long look at it and see it for what it is, the more I can try to overcome it with His help. It's not easy at times, but the more I take a stand and deal with it, the less it controls my life and walk.
So, my challenge to all of us (yup, and my challenge to me, too), is simply this: Take a long look at all that is taking place and ask yourself the question, "How can I become more of who He wants me to be if fear is my friend?"  Or, ask yourself, "What does fear do for me when I allow it to control me, my life and all around me?" I think you can answer these questions…
Fear is a liar. Plain and simple. You,
my friends, are so loved, so valuable, and He truly will never leave you nor forsake you. He's got us. He's got it all in control. Trust in HIM!
By Dusty Wells
Director of Artist & Label Relations, Daywind
Did you know that you can receive the printed, full-color version of SGNScoops Magazine by subscription? Find out more 
HERE
.
Find SGNScoops Magazine On Facebook 
HERE.
You can download the latest edition of SGNScoops Magazine 
HERE.
Read the latest edition of SGNScoops Magazine online
HERE.
Listen To Today's Gospel Music
HERE
Tags:
Coronavirus fear
,
Dusty Wells
,
Fear
,
God
,
Jesus
Posted in
artists
,
Christian interest
|
Comments Off

on Dusty Wells: Living in a time of Fear
Written by Staff on March 17, 2020 – 4:01 pm -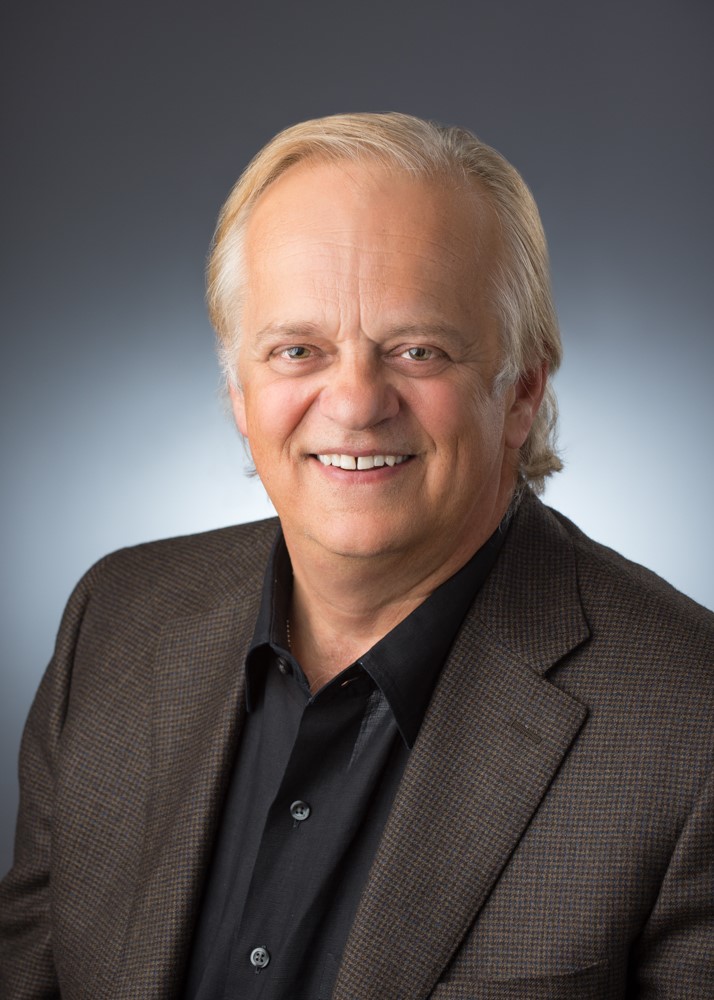 Faith and Reducing Coronavirus induced Panic  By Dr. Bruce Hartman
Now faith is confidence in what we hope for and assurance about what we do not see. Hebrews 11:1
This Saturday, while having lunch at a local restaurant, the general manager came to our table to ask us how my wife and I were doing. We replied, "Very well; How are you?"
Our reply set off a lengthy explanation of his panic. He was afraid he might have to close the restaurant with his business off seventy five percent. In his eyes, I could see real fear. The kind of fear that unsettles our stomach, weakens our knees and causes us to labor on the easiest of tasks. 
With our friends and family, we also have heard and seen fear. Supermarket shelves are being emptied. Hand sanitizer is being sold on the street for fifty dollars a bottle. True panic seems to abound. 
A disquieting sense of being seems to be present in all that we see and hear. Panic caused by a lack of control of people's lives and events.
Each announcement of school and store closings seems to raise the fear level higher.  Watching television, you hear even more information that stiffens your body. The stock market is violently swinging in turmoil, causing people to wonder how much their savings will go down. All around us fear seems to be growing faster than the Coronavirus itself, which is at the root of people's fear. 
But our fear, is just that, fear. People are forgetting that fear breeds fear. Fear is not tangible or something you can touch, but a vicious psychological marauder that seeks harm. Not physical harm, but emotional. 
Panic causes bad decisions, when more than ever, good ones are required. Panic causes unsteady steps, when the steps of life need to be sure. 
Friends are asking me, "What do we do when things get panicky?"  My reply is, "Have faith and focus on what we can control." By doing this we gain power over our emotions, no longer letting panic dictate how we feel. 
I have been here many times before, whether it was H1N1 or SARS. I have lived through the stock market crash of 1987, September 11th, and the Great Recession of 2009. All dangerous things for the psyche. But this panic seems far more out of control. 
Now I am not saying that the risk of catching the Coronavirus isn't real; it is a dangerous flu. What has become more dangerous, is that the level of panic seems to have exceeded the danger.  
We need to remember that the stock market always comes back, and in all cases moves much higher. The virus will run its course and we will all learn more about how to be better protected from getting new viruses. When the danger has passed, and it will, our lessons we learned will make us healthier. Most importantly, life will return to normal. 
We should have a healthy level of concern and wash our hands more frequently. We should trust that the civil authorities know what they are doing. But we shouldn't let panic control us; we should control us.
Not changing our lives is a great place to start.
Doing the things we always do, no matter how modified, is a good place to start. 
We should still say, "I love you" to our loved ones, maybe more. We should still hug our children, maybe a little tighter.  We should still call our parents, probably more frequently. We should plant the spring flowers, perhaps a few more this year. We should still help the elderly, especially now. 
The problem with the disease of panic, is that it is an easy bed to jump into and a hard one to get out of. But arise we must, because staying there will only make things worse. 
Instead of needing to be consoled, we should try to console. Helping others is a wonderful antidote to fear. Try it, you will feel better. That I can guarantee. 
As Christians, we know to have faith and we should. We may not be sure how this all turns out, but losing our faith doesn't make sense. How many times in the past has God  answered our prayers? And this we should remember.
In these times of stress, God's arms of help haven't been shortened. They are just as long as they were yesterday, probably longer. 
Faith is something we can count on. It is a place that shields us from panic. A place where the Holy Spirit delivers comfort and wisdom. A quiet place of prayer. On our knees or sitting, we are in commune with God, who will answer us today as happened yesterday. 
Panic is an emotional virus that is spread much like a physical virus. Fear breeds fear and left unchecked is an unreasonable pursuer of mayhem. But panic is a disease that is curable. 
Deep breaths will diminish its effect. Remembering to continue our lives will tap down its desire to debilitate. Washing our hands often will give us a greater sense of control. 
Prayer will provide peace and reassure us. Reading the Bible will give insight. For times like this, I highly recommend reading Philippians and 2nd Corinthians. Both wonderfully uplifting books that provide hope in times of duress.  
Things will get better in time, not because I have seen it many times, but because I live by faith. Let panic abate. The flowers of spring will sprout green soon. Hope will replace despair. The streams of light called everyday life, will return. 
Be at peace.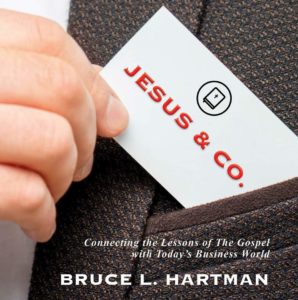 Dr. Bruce Hartman
Christian Author and Advisor 
"Dr. Bruce Hartman is both a trained theologian and an expert in business. Marrying these two worlds is now his life passion…" Read more HERE 
SGNScoops extends a special thank you to Dr. Bruce Hartman for this in-depth look at fear and panic. Dr. Hartman has authored two books as well as e-books and devotionals. His latest book is entitled: "JESUS & CO. Connecting the Lessons of The Gospel with Today's Business World"
For more on the Christian response to the Coronav panic, click HERE.
Tags:
Christian life
,
Corona virus
,
Dr. Bruce Hartman
,
Fear
,
Jesus
,
panic
,
Peace
Posted in
breaking news
,
Christian interest
|
Comments Off

on Dr. Bruce Hartman: Faith and Reducing Coronavirus induced Panic
Written by Staff on April 25, 2019 – 2:42 pm -
2019 April SGNScoops Publisher's Point By Rob Patz
Welcome to the April's Publisher's Point. I'm Rob Patz and this month I want to get very real and personal with you about the last few years of my life, and to be honest with you, probably even longer than that. I have not always been good at facing my fears. I will tell you that at times I've avoided my fears as much as possible and done as much as I could to steer clear of them.

Have you ever looked at the definition for fear?

"An unpleasant emotion caused by the belief that someone or something is dangerous, likely to cause pain, or a threat."

I will tell you this: Over that time I experienced an incredible amount of unpleasant emotions, mostly out of fear that I would fail, or that people would think I had failed, when in reality the failure was not facing the fear straight on.
Over the last few weeks, I have truly been seeking God over some decisions that I will be making over the next few months, one of which I will be announcing in May on our website. Be watching for that! My hesitation to do the things that I needed to do was based in fear.
Many of us who are in ministry or in business are at times crippled by fear, or we are crippled by the fact that we might fail. We're crippled by the fact that our ministry might be looked at as different because we make a bold decision.
Recently in a quiet time with God, he told me it was time to face my fears because in those times I would grow and learn from what he was going to teach me. I will tell you this, I still have a fear that someone will look at what I do as crazy or that someone else will think that I am a failure, but that is not it at all nor what we should worry about. We should worry about doing what God has called us to do and not worry about what man might say. I know that's easier said than done. But it's something that I have been practicing over the last few weeks; learning to understand my own fear and then realizing I can move forward past it.

Love these verses in Luke 12:22-26:
"Do not worry about your life, what you will eat; or about your body, what you will wear. Life is more than food, and the body more than clothes. Consider the ravens: They do not sow or reap, they have no storeroom or barn, yet God feeds them. And how much more valuable you are than birds! Who of you by worrying can add a single hour to his life? Since you cannot do this very little thing, why do you worry about the rest?"

So let me challenge you as we come to the mid part of 2019, that whether you're in business or in ministry: Face your fears. Set your face towards your fears, and learn how to overcome them, because he that is in you is greater than he that is in the world.
When we realize that fear does not come from God, we can begin to conquer many of the things that look like stumbling blocks in front of us.

Hey, I want you to be with us at Creekside 2019 in Pigeon Forge, Tenn., Oct. 27 – 31.  Please contact me about your hotel room, and come and enjoy over 50 great artists and five great days of gospel music!
This is the April Publisher's Point.
By Rob Patz.
First published in SGNScoops Magazine April 2019.
Download the latest edition of SGNScoops Magazine
HERE
Tags:
April 2018 SGNScoops Magazine
,
Fear
,
gospel music
,
rob patz
Posted in
Christian interest
,
sgn scoops magazine
|
Comments Off

on Facing your fears with Rob Patz
Written by Staff on July 8, 2018 – 1:03 pm -
Day by Day: Fear is…
I wrote these first two words when I was beginning this article and I stopped and just looked at them.  Fear is…
What is fear to you?  
Many years ago, when the Internet was in its infancy, I remember those childlike quizzes that popped up from time to time.  There would always be one question asking what you were most afraid of.
I hated to sound super religious, but the scripture: "He has not given me a spirit of fear, but of might, power and a sound mind…(2 Tim.1:7)" would spring up to my mind. As believers, we are called to live differently. We need to preach to ourselves that we do not live a life controlled by fear, but by the love our God has for us.  
If I said that I am not afraid, I would be lying. I am like any other person; I have those things that freak me out or scare me, but I choose not to focus on fear.  
Chuck and I have traveled to over 37 countries. Most of those were Third World countries where we stood out as older, white, fluffy Americans, which to them equates to "Rich American." I have been afraid only once or twice, and those few times were never life-threatening, just an unease that I heeded to.
People sometimes ask me, "Aren't you afraid leaving the country with our world in the shape it is in?"  
I hope that I have a healthy amount of fear, we need this to survive in our world, but I choose not to focus on my fear but on the king of this world, my King.  
Who is the king of your world?  
I'll never forget one of my first journeys overseas to Thailand. I had been out of the country before, but only to first-world, English-speaking countries. As the time drew near to go, I felt fear creeping into my heart, and with that fear came dread. I didn't want to go, I couldn't leave my children. So many doubts and fears.  
One day while chatting with God, or more accurately, one day while I was worrying during my prayers, God asked me a question: "Selena, am I not the God of the universe?"  
"Why yes, Lord. I know you are!"
"Do you ever worry this much when you are packing up to go on your trips across the U.S.A.? There are more car accidents per year than airplane crashes. Terrorism can hit you in the U.S.A. Something can happen to your children in your backyard. You trust me with these familiar things. Can you not trust me with the unfamiliar as well?"
That conversation with God changed my heart and I decided to focus more on Him and what He was saying to me than focusing on my fear and the 'what if's' of traveling overseas. I wish I could say that peace came over me and, bam, I was magically cured, but it didn't happen that way. It has been a faith walk.  
Our first few times overseas I never left Chuck's side. I made him stand right beside me.  I never strayed from where I couldn't reach out and touch him.
We discovered these wonderful night markets that we both loved to walk through, discovering so many beautiful handcrafted items. Though, like most couples, we liked to linger over different things; so those first few trips I enjoyed my time, though I never enjoyed them like I did when the fear finally left and I trusted God in the same way I trusted him in the good ole' USA. I could then wander off and discover the items that I loved and Chuck could go and buy me a little treat without me knowing it.  
Leaving my comfort zone has taught me to really listen to the gentle whisper of the Holy Spirit. It has taught me how to discern the difference between caution and fear. Traveling and overcoming my fears taught me who I am in this world and not just how my culture defines me. It has helped me see where and in whom my strength lies.
Learning to overcome fear is an ongoing process that we face in our lives and if we turn from our focus of the fear, towards the one that holds the very universe in his hands we will truly become 'more than conquerors.' We will become the kings and priests that he longs for us to be, ruling and reigning in this world instead of reacting to the circumstances that fall into our path.
Fear is…
What fear is holding you hostage today? I encourage you to turn towards our redeemer and ask him to redeem your heart and help you to have the courage to overcome, so that you can rise up as a conqueror and become all that God has designed you to be.  
By Selena Day. First published by SGNScoops Magazine in May 2018.
Selena Day is a motivational speaker and is available to speak at your conference or event. She can be contacted by e-mailing selenaday@me.com, by visiting www.queenliving.org, or at www.facebook.com/queenismsbyselenaday.  
Read the June 2018 SGNScoops Magazine HERE.
Find SGNScoops Magazine On Facebook HERE
Download The PDF Version Of SGNScoops June 2018 Magazine HERE
Listen To The Best In Todays Gospel Music Online HERE
Tags:
Christian living
,
Chuck Day
,
Fear
,
Selena Day
,
SGNScoops Magazine
Posted in
announcements
,
Christian interest
,
sgn scoops magazine
|
Comments Off

on Selena Day: What do you fear?