Written by Staff on June 17, 2020 – 7:00 am -
Entertainer/actor Randall Franks releases songs of hope and faith
Multiple music hall of famer and former network actor Randall Franks releases a new musical collection – "Faith Will See Us Through" to radio through AirPlay Direct and to fans through Nimbit.
"Recent events within the United States moved me to bring forward this collection of songs – 'Faith Will See Us Through' which I hope and pray may encourage, inspire, and share the promise that the world's darkness cannot destroy who we are within ourselves and within our larger American community," Franks said.
"Striving for great goals is not a thing of the past, hoping for better is not a thing of the past, caring for others is not a thing of the past, we are those who are supposed to strive, share, hope and care for one another with God's love within our hearts, His lessons on our lips, and His deeds moving our hands and our feet to encourage the world."
Franks, who was selected as the first 2020 AirPlay Direct Evolution Grant recipient, released "Faith Will See Us Through" to radio through AirPlay Direct on June 1 and it rose to #2 on the Americana Global Album Charts within a couple of days and has held a steady at #3 with project singles charting in the top 20 in bluegrass, Christian music and Americana.
Radio may find his new album at www.AirPlayDirect.com/RandallFranks-FaithWillSeeUsThrough/
"I am so honored that thousands of radio presenters are able to find my recordings through AirPlay Direct and so many are using the songs to uplift their audiences," Franks said. "Lynda and Robert Weingartz shared an amazing opportunity with me. Now, I am also pleased that folks who care about what I do are able to download their own copies of the songs."
The new album is available for fans at www.Nimbit.com/RandallFranks.
Included in the collection is a new version of his 1990 radio single "You Better Get Ready" that helped raise his "Handshakes and Smiles" album to the top of the Christian music charts. He also included a new version of his 2000 song "God's Children," and the solo performances of the new songs "There's More Room Outside Than In," "When You Come Again" written with three-time Dove nominee Mark Wheeler, and "Heaven's the Place to Be" with Darrin Chambers. He also offers new solo recordings of "Building on Sand," and "Medals for Mother," while welcoming talented musicians and singers on "Precious Memories," "How Great Thou Art," "Purple Robe," and "I'll Shout and Shine."
Joining him on various songs are the Watkins Family – Judy, Lorie and Todd; Mountain Cove Bluegrass Band leader Cody Harvey; pianist Ryan Stinson; guitarist Butch Lanham; Tim Owens of the Old Time Preachers Quartet with Journey On – Bob and Josh Jenkins; and musicians Blake Young, Bill Everett, Mark Bramlett, Bill Burdette, and the late Faye Lewis and Barney Miller.
The Share America Foundation, Inc. and Crimson Records release benefits the Pearl and Floyd Franks Scholarship encouraging Appalachian youth in music. Additional donations to the Pearl and Floyd Franks Scholarship may be made at www.ShareAmericaFoundation.org.
The Appalachian singer and fiddler is a member of America's Old Time Country Hall of Fame, as well as the Independent Country Music, Atlanta Country Music; and Chamber Business Person halls of fame and is an International Bluegrass Music Hall of Fame Legend.
Franks, who appeared as "Officer Randy Goode" of TV's "In the Heat of the Night," scored two # 1 AirPlay Direct Global Albums in 2019 – "Americana Youth of Southern Appalachia" and "Christmas Time's A Comin'." He also and charted nine catalog albums in various genres and all his radio music links are at his AirPlay Direct Music Page: AirPlayDirect.com/RandallFranks
For more information about Randall Franks, visit http://randallfranks.com/. Find the Encouragers book series and recent recordings here http://www.randallfranks.com/store/ or on https://www.amazon.com/Randall-Franks/. 
Radio may download his latest album and other music:
www.AirPlayDirect.com/RandallFranks
www.AirPlayDirect.com/RandallFranks-FaithWillSeeUsThrough/
www.AirPlayDirect.com/RandallFranks-AmericanaYouthofSouthernAppalachia
Links on the web:
http://www.randallfranks.com/store/
http://www.imdb.com/name/nm0291684/
https://www.youtube.com/channel/UCDHsC33yZsDsB8wA0WC5PVw
https://www.facebook.com/RandallFranksActorDirectorEntertainer/
https://twitter.com/RandallFranks
https://www.instagram.com/randallfranksactor/
https://www.reverbnation.com/randallfranks
https://en.wikipedia.org/wiki/Randall_Franks
Share America Foundation. Inc.
http://shareamericafoundation.org/
Did you know that you can receive the printed, full-color version of SGNScoops Magazine by subscription? Find out more 
HERE
.
Tags:
Air Play Direct
,
Faith
,
gospel music
,
Hope
,
Hymns
,
Randall Franks
,
Southern Gospel Music
Posted in
announcements
,
artists
|
Comments Off

on Entertainer/actor Randall Franks releases songs of hope and faith
Written by Staff on June 15, 2020 – 5:52 pm -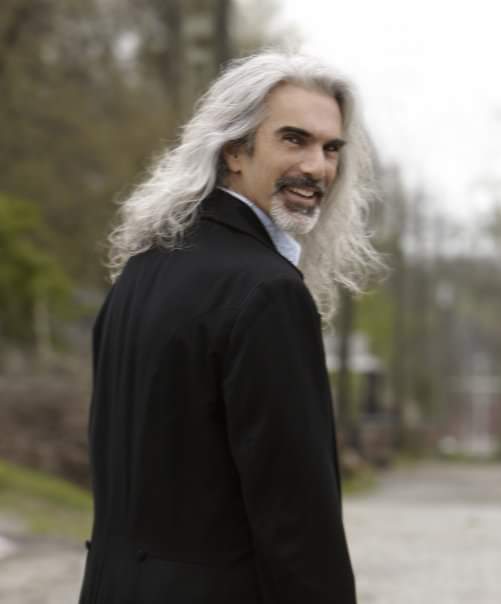 Sing People Happy: A Conversation with Guy Penrod
By Justin Gilmore
Fatherhood is an important responsibility. A father, along with a mother, is tasked with raising up their children to be loving, God-fearing citizens. Legendary Southern gospel vocalist, Guy Penrod, has been blessed with eight children of his own and knows the importance of being a faithful and loving father. Over the course of his career, Penrod has also experienced the faithfulness of our Heavenly Father. With the current global pandemic essentially shutting down much of the music industry, Southern gospel groups and artists have been struggling to make ends meet. In addition, both fans and artists alike miss the concert experience.
Penrod, in partnership with Thrive Media Streaming, is bringing his classic live concert experience to viewers all over the world on June 21st. "Concert On The Couch: A Father's Day Celebration," features Penrod and his band performing beloved hymns and worship songs in a night of praise. I recently had the honor of speaking with Mr. Penrod about this event as well as his storied career.
Justin Gilmore: First off, let me start this whole thing by saying I am a huge fan of yours. I've been a fan for a number of years, especially your work with the Gaither Vocal Band. So, it is an honor for me to speak with you today.
Guy Penrod: Well thank you buddy. Thank you for your kind encouragement. 
Gilmore: For those who don't know or are not familiar with you, how did you get your start in Southern Gospel Music?
Penrod: You know, the start of that for me would probably be with the Vocal Band. I didn't travel and sing in any groups prior to being with the Vocal Band, just because of the way life went, you know. I grew up singing, enjoyed it all the way through high school and college. 
Gilmore: Who are your musical influences?
Penrod: That's a broad question. A real influence for me not just vocally but character wise was George Beverly Shea. I grew up listening to him and fell in love with his rich baritone voice.  I loved the way you could understand what he sang. I'm a big lover of voices: Nat King Cole, Marty Robbins, Johnny Cash, Willie Nelson. I lived out west so we listened to a lot of country music. Those voices meant a lot to me as I grew up. On the Gospel side of things, Jake Hess and the Blackwood Brothers were favorites of mine. My grandmother had an 8-track and I'd listen to the Blackwood Brothers in the carport and sing along at the top of my lungs.
Gilmore: Speaking of music, let's talk about your latest album.
Penrod: The latest thing we have is 'Blessed Assurance," which is around one or two years old now. It is a compilation of hymns and worship songs like " I Surrender All," "The Love Of God,"and more. We wanted to pick songs that lend themselves to sing along. 
Gilmore: Any meaningful fan encounters over the course of your career?
Penrod: Many, many, many wonderful people that have been encouraging and supportive all along the way. Many names pass through my mind: a little lady named Sue Johnson from Atlanta used to show up at just about every concert that I did east of the Mississippi. Eventually, bad health, now she's singing up in Heaven. Through the years so many people like that. I think of a little boy, he had a difficult disease and it hit him out of the blue. He ended up at twelve years old; he passed away from that, but that concert likewise, his folks brought him. I was one of the only things he responded to. He was completely wheelchair bound, quadrapeligic, couldn't speak, but just a precious little dude with a wonderful spirit. He would come alive during those concerts, hearing music like that. Fought a hard battle and the Lord just went ahead and took him on to Heaven. But wonderful, wonderful people that are still here and encouraging us and showing up for concerts and supporting what we're doing.
Gilmore: What is the most memorable experience you've had in your career?
Penrod: Oh my! I'm not good with singling out things like that for the most part. You know, there have been so many it's hard to just zone in on one. It's different things based on the different aspects of my life. Getting married to the most beautiful woman on the earth, the greatest wife, was obviously right at the top of that list. Having kids: seven boys and one little girl. Now, they're all growing up and  starting to have kids themselves. Now, I'm a grandparent of a beautiful four month old girl and two more on the way! Both girls, one in September and one in October so in the course of about ten or eleven months we will have three brand new grandbabies on the ground. All girls. 
Gilmore: Congratulations! 
Penrod: Thank you! So, that's hard to beat that. Jump over into the professional world and what I've done through the years, it's just a dream come true, to get to sing on so many wonderful records. Through the Sandy Patty years, and Steve Green, Larnelle Harris, and Wayne Watson, 4Him, Point Of Grace. We could just go on and on with people that have allowed me the privilege of singing on their records. It just amazes me. Amy Grant, Michael W. Smith and you know, it's fabulous. Then to scratch the itch of those R&B things, getting to sing on James Ingram's record, who was a real big influence in my vocal, musical life, too. Loved his voice and the way he communicates. You know, it just goes hand in hand with the other experiences musically. In the Vocal Band years, getting to travel the world and sing at Carnegie Hall, the Kennedy Center, Red Rocks, London, John Wesley's Church, the Sydney Opera House, my goodness! And I'm just a little hayseed from Aberline, Texas. If God gave me the magic to write down whatever I wanted to happen and that's what would happen, I would have never dreamed that stuff. Just a thankful man. Just like when you called and asked how I was doing: better than I deserve. That's a real true statement. From one perspective it is. 
Gilmore: Right. My next question is: what illustrations or analogies do you use in presenting the Gospel in a concert setting?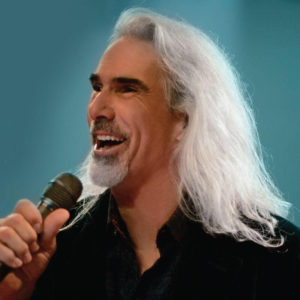 Penrod: Oh goodness. That's a loaded question. I have found that the most effective place to be is, you obviously hide the Word in your heart, memorize it, internalize it, and stay read up, as our minds forget, and pour over it. So, with that hidden away, then when you go out, I tend to try to empty myself and ask the Spirit of the Lord to just calm my mind. Obviously not to remove it, but to empty it of me, and I kind of lay my thoughts or plans for the evening at His feet and say: just speak through me I pray, Holy Spirit. Minister to what these people here tonight need. I find that it's an effective place to be because when you step out there, He responds in real time. He usually doesn't show up until He is needed, but stays as long as He is needed, in certain circumstances. Obviously we walk with Him all the time and need Him all the time, but when it comes to the application of sharing the Word or teaching or singing or preaching or exhorting or encouraging or listening or counseling, it's a certain aspect of Him that fills you up in that moment. I found that He will just fill your mouth if you are bold and courageous enough to step out in front of a crowd or into a room with just one person and minister, that He will use you, recall in you the things he has planted there through the years. Sharing a perfect message is a challenge for us as imperfect humans, you know. So I find leaning on the Spirit of the Lord and being bold, not trying to sneak Jesus into anybody, but just straight up looking folks in the eyeball and saying: God loves you, He's for you, He's with you. He's here tonight and wants to minister. The key is you just gotta let Him in…He said I will draw all men to me. 
Gilmore: My next question is simply: How has singing Gospel music impacted your life and your family?
Penrod: Well, it's immeasurable really. All encompassing. It's a vehicle by which the Lord's blessed us with every good thing. I mean, like anyone, if you follow the Spirit of the Lord's promptings and new heart He's given each one of us, in Christ, He says He has removed the old heart of stone, then you yield it to Him. Acknowledge Him in all your ways He will direct your paths. Therein lies the secret to happiness. It's that right there. I think just resting and waiting on Him for doors. Don't push. I have done that as a young man and as a middle aged man probably still will push on a few out of hard headedness, but usually it's a matter of waiting on the Lord, who will open the doors. We walk through them. But I would say the building of family, the relationships, the influence and all those things are gifts from the Lord. So I just pray for His wisdom and strength to walk in that honorably. 
Gilmore: Since Father's Day is coming up soon, what does fatherhood mean to you?
Penrod: Well, I had a good example of a father. I know a lot of folks don't, but I know a lot of folks do. It's a heavy responsibility. It is interesting how God made things so organic really. A man grows up and becomes attracted to the opposite sex and before long, one catches his eye and they end up married and rather ignorant at what life holds and to go about handling it. The Lord looks down and says it is good. If you are right in the middle of that, He is a part of the equation. His plan for you is to just trust Him day by day. As new and ignorant as I was when I got married, the Lord led us along, and then when our first baby came, I didn't know how to deal with a baby, but that's the beauty of the power of the Lord. He's so capable that He gives babies to young kids like me and my wife, not that old, but here we are with a baby you know. Then after that, another and another and another, and I just find that if you have enough faith to keep going, He has enough supply to keep supplying. I don't know that it is a matter of any certain thing, one thing or the other, that as fathers we do. It's a compilation of all of the small decisions, but the big one being: center your worldview in the Word of God, the Holy Bible, and then acknowledge the Lord in all your ways and He will direct your path. Then be transparent and we're gonna make good decisions and have wonderful successes as fathers. But we are also gonna make bad decisions and have failures as well. For the most part, it is something we should do out in front of the family so everyone sees how the Lord works through the ups and the downs. I think at the end of the day, if we trust Him and live openly for Him in front of those we love, that's the best example of a father, mother, sister, brother, friend, or whatever relationship you want to put on there.
Gilmore: How are you and the family holding up during this quarantine?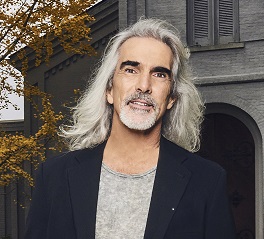 Penrod: Everybody's had a challenging time here, haven't they. Well, we are just grateful for the Lord's protection which He said He gives to all His children. No evil shall befall you. No plague shall come near your door. I just read that this morning in the devotional we read. Such is the case here. Just have believed it, proclaimed it, we've been blessed with no cases in our family and just a couple in any friend groups around the entire nation. But specifically, the little area where we live, I don't think we've even had a case in our county. We have such a large family so we just kinda came out here to our farm and compound during that time and did a whole bunch of barbequing. So I've put on some pandemic quarantine weight that I gotta get rid of. We are happy as we could be and thankful for God's protection and pray for those who have been affected by this that they will trust in the Lord for His touch and His healing. The Word says: "By His stripes we are healed." Go ahead and claim it and kick that disease out! 
Gilmore: Amen! Lastly, talk about your upcoming Father's Celebration Concert.
Penrod: We are really excited. It's been a challenging time for our industry. We were kind of the first bunch of workers in the marketplace that got shut down because of the restrictions on the sizes of our gatherings, and probably the last ones who will go back to work as they start lifting these restrictions. In that timeframe, we've been praying for how the Lord would have us move forward. He has supplied, through a friend of mine and new acquaintances, technology by which we can do live streaming on a very highly technical platform that enables the highest quality sound and highest quality pictures and video content to roll and very capable worldwide bandwidth so that we can produce quality concerts and events out and around the world. We're just the first in our field to get to use this platform and really excited. We are gonna be from the Franklin Theatre in Franklin, Tennessee and my band will be with me. We're playing in an empty auditorium, but in front of a whole lot of people as the cameras go. Gonna lift up Jesus with hymns, worship songs, and live music that 'sings people happy,' like much of my buddies have said before. We wanna sing people happy, full of the joy of the Lord and strength and boldness for the days ahead. Encourage them that there's a wonderful harvest to go reap, we just have to get out there and get after it. So, it's gonna be on June 21st, Father's Day. The virtual doors open at 5:00 p.m. and the concert starts at 6:00 p.m. Central Standard Time. Go to guypenrod.com and click on "Concert On The Couch," that's what we're calling our series and kicking it off with me. They'll be directed to the home page and a video invitation with instructions on how to reserve an online viewing pass. That pass will get you into the concert on the 21st. There is no fee required. No ticket price. Just register and your in. But we do ask that if you're capable of making a donation that you do so. We have a button set up for donations, but for those who have had a tough time during this quarantine and they're low on cash, we don't want you to miss this. So you're free to come on in. Invite your friends and loved ones to jump down on their couch and be encouraged. And those who don't know the Lord and you want to share the Gospel with, we're gonna share it real plainly that night, so invite to go sign up, get a pass and plop down on the couch for some popcorn and have a good night singing and listening to a good concert. 
Gilmore: Thank you so much for talking with me today. It has been an honor.
Penrod: My pleasure. Thank you for such a good interview. God's blessing on what you've got going there. 
More information:
"Concert On The Couch—A Father's Day Celebration From Franklin Theatre" premiers for one-time online viewing at 7:00 p.m. Eastern Time. Virtual doors will open at 6:00 p.m. Eastern Time with special pre-show content. Filmed recently at the historic Franklin Theatre outside Nashville, Guy Penrod's "Concert On The Couch" is being made available in partnership with Thrive Media Streaming. Exclusive online viewing passes, available for a suggested donation of $5, can be reserved by registering at guypenrod.com.
Did you know that you can receive the printed, full-color version of SGNScoops Magazine by subscription? Find out more 
HERE
.
Tags:
Fatherhood
,
Gaither Vocal Band
,
gospel music
,
guy penrod
,
Hymns
,
Justin Gilmore
,
Online concert
,
Southern Gospel Music
Posted in
artists
,
sgn scoops magazine
|
Comments Off

on Guy Penrod celebrates Fatherhood
Written by Staff on April 6, 2020 – 10:10 am -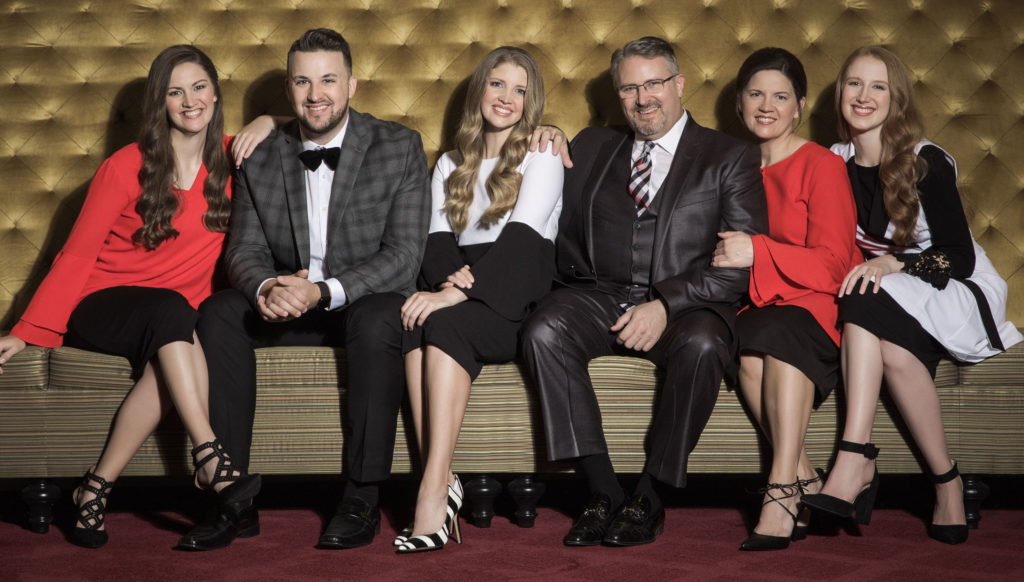 NASHVILLE, Tenn.—GRAMMY® Award-nominated StowTown recording artist The Collingsworth Family recently partnered with evangelical Christian humanitarian aid organization Samaritan's Purse for "Sunday Night Worship Around The Piano," a Facebook LIVE concert from the family's Mt. Orab, Ohio, home. More than 513,000 people have viewed the event to date, which The Collingsworth Family created to help Samaritan's Purse raise funds for their work in the United States and around the world fighting the COVID-19 pandemic.
 
The livestream featured the award-winning family ensemble's signature harmonies and included classic hymns and songs of faith; their timely new single, "Joy Has Not Been Cancelled," penned by Kim and inspired by a recent devotional from Lysa TerKeurst; and a reading of Psalm 33. 
 

"Samaritan's Purse is grateful for the support and generosity from The Collingsworth Family," said Franklin Graham, president of Samaritan's Purse. "As the world is facing this coronavirus pandemic, they are not only encouraging and blessing people with their music, but they are also using their talents to be a part of helping others. We are thankful for this tremendous gift, which is supporting our work in running Emergency Field Hospitals in New York City and Cremona, Italy, the two hardest hit areas."
 
"Ever since we were invited to do Christmas concerts with Cliff Barrows in 2014, we have returned every year to perform at The Cove, a ministry of the Billy Graham Evangelistic Association," Phil Colllingsworth said. "So we just knew that Franklin Graham's Samaritan's Purse was the right partner for this event. We are in such a crisis right now; when we were choosing the songs to share, Samaritan's Purse had trucks on the way to New York City to set up field hospitals."
 
"When we first realized we were going to need to stop traveling and stay home because of the pandemic, we asked God what He would have for us to do," added Kim Collingsworth. "We decided we wanted to do something to encourage our friends and listeners as we all struggle with challenges during this season. We also wanted to open our hands, and bless those who are on the frontlines of this crisis. Sharing this evening with folks around the world was a reminder to us that God is doing some unexpected things in the midst of unimaginable hardship and uncertainty."
The Collingsworth Family's "Sunday Night Worship Around The Piano" can be viewed here, and donations can still be made to assist with Samaritan's Purse COVID-19 relief efforts. One hundred percent of every donation will go towards helping those impacted by the pandemic.
About The Collingsworth Family
With a GRAMMY® Award-nomination, a GMA Dove Award and multiple Singing News Fan Awards to their credit, StowTown recording artist The Collingsworth Family is among Gospel Music's most beloved family groups. Multi-faceted musicians whose sole purpose is offering their talent back to God as a sacrifice of praise, the family is comprised of Phil & Kim Collingsworth and their children, Brooklyn (Blair), Courtney (Metz), Phillip and Olivia. In addition to their signature harmonies, several family members are acclaimed instrumentalists in their own right: Kim on piano; Brooklyn and Courtney on violin; and Phil Sr. on trumpet. The Collingsworth Family has performed at The White House; the Billy Graham Training Center at The Cove; and at multiple Gaither Homecoming events around the country.  
 
About StowTown Records
StowTown Records was founded in 2011 by Ernie Haase and Wayne Haun and welcomed partners Landon Beene and Nate Goble in 2014. A powerhouse independent Gospel music label, StowTown is home to renowned pop/Inspirational artists Charles Billingsley, Cana's Voice, TaRanda Greene and Jody McBrayer, as well as acclaimed comedian Tim Lovelace, and some of Southern Gospel's biggest names, including Ernie Haase & Signature Sound, Doug Anderson, The Browns, Tiffany Coburn, The Collingsworth Family, The Erwins, The Guardians, Trey Ivey, The Little Roy & Lizzy Show, Devin McGlamery, The Perrys, Rambo McGuire, Southern Raised, The Steeles, The Taylors and Triumphant. Distributed worldwide via Provident/Sony Distribution, StowTown Records artists have garnered multiple GMA Dove Awards and chart-topping releases.  
 
For further information on The Collingsworth Family, visit thecollingsworthfamily.com or stowtownrecords.com. Follow the family on Facebook, Instagram, Twitter, YouTube and Bandsintown. For information on Samaritan's Purse, visit samaritanspurse.org.  
Did you know that you can receive the printed, full-color version of SGNScoops Magazine by subscription? Find out more 
HERE
.
Tags:
collingsworth family
,
COVID-19
,
gospel music
,
Hymns
,
Samaritan's Purse
,
songs of faith
,
Southern Gospel Music
,
StowTown
Posted in
announcements
,
artists
|
Comments Off

on THE COLLINGSWORTH FAMILY PARTNERS WITH SAMARITAN'S PURSE TO BRING HOPE AND HEALING TO A WORLD IN NEED
Written by Staff on February 26, 2018 – 1:16 pm -
Acclaimed Male Vocalist Captures Some of His Favorite Hymns on New Release
NASHVILLE, Tenn.—February 26th, 2018—GRAMMY® and GMA DOVE Award-winning recording artist Guy Penrod has just recorded an all-new collection of hymns entitled Blessed Assurance (Gaither Music Group/Servant Records). Produced by Penrod and Jonathan Crone, the audio recording, which released on Friday, features some of the most popular hymns of the church—classics that are also some of Penrod's personal favorites.
"It's with great excitement that I release my second album of hymns, Blessed Assurance," stated Penrod. "These are 12 more of my favorite hymns that express valuable truths about God's love and care for us. These musical arrangements were designed to invite listeners to sing along to these timeless lyrics of eternal hope, and I hope they will do just that and find refreshing and strength from these ageless hymns, just as I have."
Blessed Assurance, Penrod's seventh solo recording, contains "There Is Power in the Blood," "The Love of God," "In the Sweet By and By," "I Surrender All," "In the Garden," the title song and more, all of which showcase Penrod's signature personality; unmistakable, rich tones; and country-influenced style.
That style can be seen on TV as the recording is being advertised as part of a television special currently running on DISH TV, DirecTV, RFD-TV, Gaither Television Network, TBN, FamilyNet, CTN, GMC, GMTN, Guardian, Liberty, TCT and TLN. It is airing in Canada on Vision TV, CTS, The Miracle Channel and Hope TV. The new CD is being promoted via social media and will be positioned in retail/e-tail outlets everywhere in addition to the Gaither consumer catalog, and it will be featured on the "HOMECOMING Weekly" program on Sirius XM.
Singing hymns is not new for Penrod, whose CD and DVD LIVE Hymns & Worship (Gaither Music Group/Servant Records) claimed the No. 1 position on the Southern Gospel chart as well as the No. 2 position on the Contemporary Christian Music chart the week of its release, according to Nielsen SoundScan. The DVD landed at No. 1 on the Christian Music Video chart and at No. 1 on the Billboard Music Video chart. His Hymns recording (Gaither Music Group/ Servant Records) debuted at #1 on the Nielsen SoundScan Southern Gospel retail chart and became the top-selling southern gospel album of the year.
Blessed Assurance is distributed by Capitol Christian Music Distribution and Universal Music. It is available now at retail and digital outlets worldwide including iTunes, Amazon, www.gaither.com and www.guypenrod.com.
For a preview of the songs from Blessed Assurance visit: https://www.youtube.com/watch?v=PsE3cKFUEvc
For further information regarding Penrod visit www.guypenrod.com, connect at facebook.com/GuyPenrod or follow Guy on Twitter: @GuyPenrod.
Blessed Assurance CD Song Listing:
1. Blessed Assurance
2. Before the Throne of God Above
3. There Is Power in the Blood
4. The Love of God
5. In the Sweet By and By
6. Standing in the Need of Prayer
7. I Surrender All
8. My Jesus, I Love Thee
9. In the Garden
10. Draw Me Nearer
11. Day by Day
12. I Will Sing of My Redeemer
(Produced by Guy Penrod and Jonathan Crone)
ABOUT GUY PENROD
Guy Penrod is one of the most acclaimed male vocalists in Christian music. Known for his country styling and 14-year tenure with the Gaither Vocal Band, Penrod's music has been applauded in the gospel as well as country formats. He has appeared on stages ranging from "The Grand Ole Opry" and The Sydney Opera House to Carnegie Hall and has made numerous appearances on country recordings.
A vocal powerhouse, Penrod travels throughout the U.S. and abroad in addition to making multiple media appearances including RFD-TV's top-rated "Larry's Country Diner" and one of North America's most popular Christian television programs "100 Huntley Street." He hosts DayStar Television's Emmy Award-winning "Gospel Music Showcase" program.
Penrod's Hymns recording (Gaither Music Group/ Servant Records) debuted at #1 on the Nielsen SoundScan Southern Gospel retail chart and became the top-selling southern gospel album of 2012. His DVD The Best of Guy Penrod is certified platinum by the RIAA. In 2011 he became a Texas Gospel Music Hall of Fame inductee, and he was inducted alongside the Gaither Vocal Band into the Gospel Music Hall of Fame in 2014.
You Can Download SGNScoops Magazine 
HERE
Find SGNScoops Magazine On Facebook 
HERE
Listen To The Best In Todays Gospel Music 
HERE
Tags:
Blessed Assurance
,
Christian Music
,
Gaither Vocal Band
,
gospel music
,
Grammy award
,
guy penrod
,
Hymns
,
Texas Gospel Music Hall of Fame
Posted in
announcements
,
artists
|
Comments Off

on All-new Recording from GRAMMY® Award Winner GUY PENROD Offers Blessed Assurance Through Timeless Songs
Written by Staff on August 17, 2017 – 2:18 pm -
Three Bridges released "Soldiers," their critically-acclaimed debut album, in 2002. It may be surprizing to some to realize that after the past 15 years of their ministry going strong and enjoying numerous album releases, this current CD marks the first time they have released a hymns project.
"Hymns and Classics Renewed" is the title of the debut hymns project from the group. The album contains well-known hymns done in the soulful stylings Three Bridges has become known for. The album features the current lineup of Jeremie Hudson, Shannon Smith and Elliott McCoy.
This new project kicks things off with "There's Power in the Blood." The arrangement is upbeat and employs an edgy, soulful feel. It's definitely a fresh arrangement for the familiar hymn. The next cut is "The Old Rugged Cross." This is a straightforward, mellow arrangement of the well-known ballad, featuring solid vocals with tight harmonies. Baritone Elliott McCoy and Shannon Smith do a nice job on this one.
"The Love of God," which features tenor Jeremie Hudson, is a ballad that is both well-orchestrated and delivers emotional vocals. This is a solid contribution to the project.
The Dallas Holm classic, "Rise Again," which won a Dove Award in 1977 as Song of The Year, has been included, with the trio putting their own style on the popular tune. Lead singer Shannon Smith is featured on this one, and he delivers a solid vocal performance. This is a powerful arrangement of the song that audiences and fans are sure to love.
The popular gospel classic penned by Mylon Lefevre in 1970, "Old Gospel Ship," is another highlight from the project. The song is upbeat, and you will find yourself singing along in no time.
The group has re-cut a fan-favorite song from their debut mainline album in 2002 called, "The Captain." This is a moving ballad with tight harmonies that fans of the group are already well familiar with.
Overall, this first hymns offering from the group is a solid effort. The album
contains both lively, upbeat tunes and ballads that stir emotion. The trio infuses their blend of soulful, edgy Gospel into well-known timeless classics. It produces a sound that Southern Gospel fans are sure to enjoy.
By Jimmy Reno
Jimmy Reno is a regular contributor to SGNScoops Magazine.
See the latest issue of SGNScoops Magazine here.
For Gospel music news click here.
For more artist features click here.
Tags:
Christian Music
,
Elliott McCoy
,
gospel music
,
Hymns
,
Jeremie Hudson
,
Jimmy Reno
,
Shannon Smith
,
three bridges
Posted in
announcements
|
Comments Off

on Jimmy Reno reviews Three Bridges new CD, "Hymns and Classics Renewed"
Written by Staff on October 19, 2015 – 5:12 pm -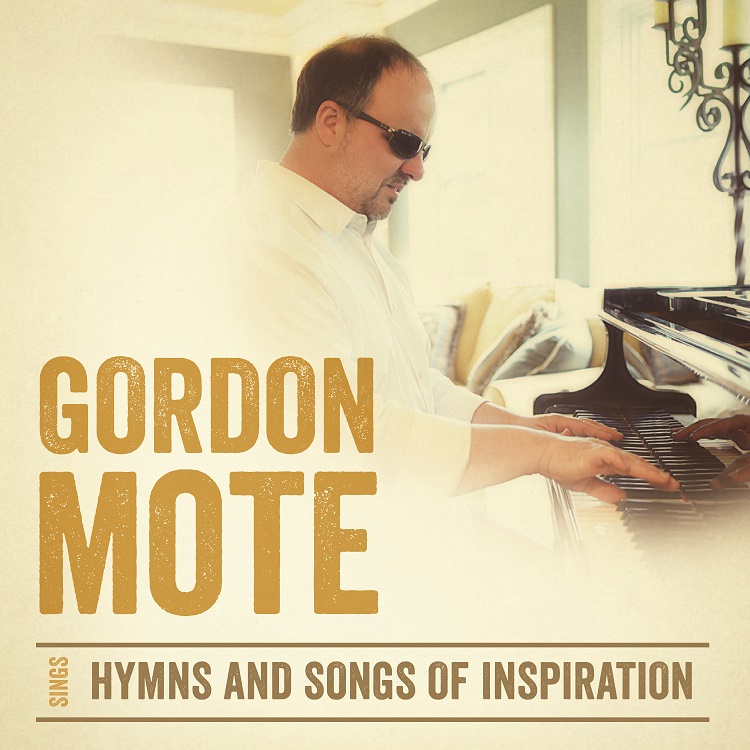 Award-Winning Artist Blends Traditional and New Favorites
In All-New Studio CD Releasing in October
NASHVILLE, TN (October 19, 2015) On the heels of Gordon Mote's Dove Award-nominated project, All Things New, New Haven Records recently announced the upcoming release of Gordon Mote Sings Hymns and Songs of Inspiration. Produced by Mote and industry legends Phil Johnson and Wayne Haun, this all-new treasury of traditional favorites and new classics blends Inspirational, Southern, Country and Pop styles to create an album that is fresh yet timeless.
New Haven Records president Ken Harding comments, "I'm constantly amazed how Gordon can make the most familiar song seem new and the newest song feel ageless. We're thrilled to share his new album with the world."
In addition to such beloved hymns as "Power in the Blood," "Amazing Grace," "Great Is They Faithfulness," and "Just As I Am," Gordon features the new contemporary worship classics, "Because He Lives (Amen)" and "Holy Spirit." Famed gospel producer/arranger Percy Gray, Jr. adds Chicago Mass Choir's trademark gospel vocals to "Precious Lord, Take My Hand" and "The Voices of Lee" lend their considerable choral prowess as well. Mote contributes his own inspiring composition, "Only Jesus Can Heal This Hurting World" to this 13-song set.
Gordon reflects, "Growing up in our little town of Gadsden, AL, our whole family would listen as Harry Butler hosted 'Songs of Inspiration' every Sunday morning on WGAD Radio. Even though we were just kids, my brother and I couldn't wait to hear the latest songs from new and familiar groups. Over the decades, 'Songs of Inspiration' has blessed—and still blesses–lots of folks. In some small way, I'm hoping to honor and extend that legacy with this new project."
Through the years, Mote has enjoyed a high profile as a featured performer on The Gaither Homecoming Concert series as well as one of Music City's most celebrated session players—culminating in two recent Academy of Country Music and Music Row Magazine Awards for Instrumentalist of the Year. Since stepping into the spotlight as a solo artist, Gordon has recorded an impressive body of work—three instrumental and six vocal albums — including Don't Let Me Miss the Glory (2007), Songs I Grew Up Singing (2012) and his acclaimed Christmas collection, The Star Still Shines (2012) as well as the Dove Award-nominated CD's If You Could Hear What I See (2004) and All Things New (2012).
Gordon Mote Sings Hymns and Songs of Inspiration will release October 23rd wherever Christian music is sold. You may pre-order now on iTunes and Amazon.
Track Listing:
1. Holy Spirit
2. Amazing Grace
3. O, the Blood
4. 'Tis So Sweet
5. When We All Get to Heaven
6. I Surrender All
7. Precious Lord, Take My Hand
8. Because He Lives (Amen)
9. Great Is They Faithfulness
10. Just A Closer Walk With Thee
11. Power in the Blood
12. Only Jesus Can Heal This Hurting World
13. Just As I Am
For more information, contact Keri Sawyer (615) 327-3300 at ksawyer@newhavenrecords.com .
# # # #
About New Haven Records & Films:
New Haven Records is a Nashville-based music corporation that includes label, publishing, and film companies. For almost three decades, they have focused on the uniquely American genres of Black Gospel, Southern Gospel, and Country & Bluegrass Gospel. New Haven's product is distributed to the mainstream through SONY Distribution and to the Christian marketplace through Provident Music Distribution. For additional information, go to www.newhavenrecords.com.
Tags:
gordon mote
,
gospel music
,
Hymns
Posted in
announcements
,
artists
|
Comments Off

on GORDON MOTE SINGS HYMNS & SONGS OF INSPIRATION
Written by Staff on September 21, 2015 – 10:34 am -
Franklin, TN (Mansion Entertainment) September 21st, 2015 – Crosby Lane was recently in Menace Studios with Dennis Dearing putting the finishing touches on the completion of their sophomore album for Mansion Entertainment.
The vocal and instrumental group has enjoyed a successful debut album release this past year with Mansion (distributed by Sony RED) which included an increased tour schedule and significant growth in radio airplay on Southern Gospel radio stations, CCM and Praise & Worship formats as well as heavy airplay on the Moody Radio Network. The group has also made numerous television appearances this past year, including appearances on Atlanta's WATC TV and WGGS TV in Greenville, SC.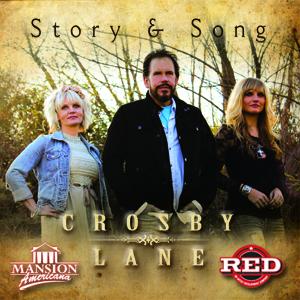 Crosby Lane is comprised of singer-songwriter Tonja Rose, multi-Dove nominated songwriter, singer and instrumentalist John Lemonis, and vocalist, instrumentalist and songwriter Michaela Lemonis. They've continued share and build upon a ministry passion for hymns and tour nationwide sharing their arrangements of some of America's most-loved hymns in a ministry event presenting many of the circumstances and stories of the songwriters behind these classic lyrics.
Their new project will be released during the first quarter of 2016 in conjunction with a new radio single, concept video and social media campaign. Their current single, "Old Rugged Cross", shipped to radio stations across the nation this past week.
Tags:
Crosby Lane
,
Hymns
,
Mansion Entertainment
,
southern gospel
Posted in
announcements
,
artists
|
Comments Off

on Crosby Lane Completes Second Album,  Increases Tour Schedule
Written by Staff on June 8, 2015 – 9:31 am -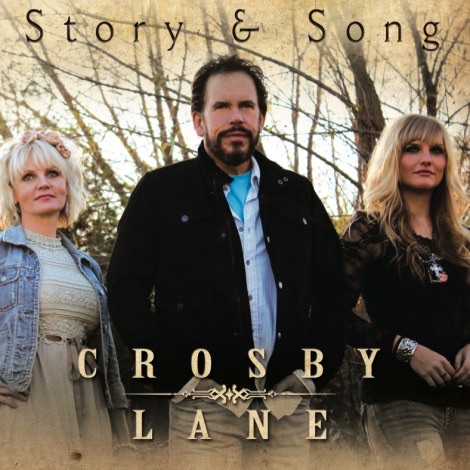 SGN Scoops is back with another Fast Five! Today we feature Crosby Lane, a mixed group from Nashville who highlighted the Diamond Awards stage during the Creekside Gospel Music Convention a short time ago. We welcome Crosby Lane and invite you to learn a little more about these artists!
Crosby Lane is a Nashville-based acoustic, vocal folk group. Since 2012, they have been traveling the country primarily singing hymns. Comprised of Tonja Rose, John and Michaela Lemonis, the group is named for beloved hymn writer, Fanny Crosby, they have a heart for hymns and are dedicated to keeping these great songs alive! They perform with guitars and mandolin, rich harmonies, and fresh new arrangements. They released their debut project, "Story & Song" on Mansion Entertainment earlier this year and the single, "'Tis So Sweet to Trust in Jesus" is at radio now. They are working on a second project and are about to begin a Christmas project.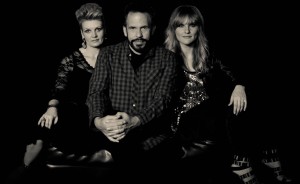 Take a moment to read Crosby Lane's answers to our Fast Five!
SGN: What one thing are you most looking forward to in the months ahead?
Michaela: We look forward to traveling the world sharing about God's ability to take the ordinary and make the extraordinary.
SGN: What is your all-time favorite TV show?
Michaela, John: The Andy Griffith Show.
Tonja: I have two! The Middle and The Waltons.
SGN: Who is your all-time favorite Gospel singer?
Tonja: Amy Grant!
John: I like David Phelps and Michael English, among others. Michaela: There are too many to mention.
SGN: What is the most unique thing a person has brought you at a concert?
John: The most unique gift we have received at a concert has to be the Charles Wesley doll. We call him "Chuck" and he has made several road trips with us. Is that interesting or just plain strange?
SGN: What would you like written on your tombstone?
John: "I told you I wasn't feeling well!"
Michaela: "1 John 4:7 – Dear Friends, let us love one another, for love comes from God. Everyone who loves is born of God and knows God".
Tonja: "I loved and was loved;" but then I want a push button on my tombstone with the words, 'PUSH IF YOU THINK YOU GOT THE LAST LAUGH' and then when it is pushed, it's a recording of my laugh. (You'd have to hear me laugh to truly appreciate it!)
Please click on Crosby Lane's website to find out more and see their tour schedule.
For more Fast Five posts, visit SGN Scoops' main page.
Tags:
Crosby Lane
,
gospel music
,
Hymns
,
sgn scoops
Posted in
announcements
,
artists
,
christian entertainment
,
Christian interest
,
sgn scoops magazine
|
Comments Off

on SGN Scoops' Fast Five with Crosby Lane
Written by Staff on April 2, 2015 – 12:00 pm -
Hendersonville, Tenn (April 1, 2015) Lifeway Christian Stores in Kingsport, TN hosted a CD release party for Joseph Habedank's new hymns project, entitled Take Time To Be Holy, which released on March 24th. Friends and family from across the region came out to meet Joseph, enjoy a time of fellowship and celebration and take home a signed copy of the album.

Take Time To Be Holy was produced by Joseph's wife, Lindsay Habedank, and features 10 beloved hymns of the church.  The CD is available at daywind.com, itunes and at Christian retail outlets across the country.

For more information on Joseph please visit www.josephhabedank.com.

Joseph Habedank is part of the Daywind Records family. Daywind Records is home to an award-winning roster of artists, including Greater Vision, Brian Free and Assurance, Legacy Five, the Bowling Family, the Nelons, Karen Peck and New River, Tribute Quartet and many others. Daywind is distributed to retail through New Day Christian Distributors, Select-O-Hits, and all major digital outlets, including iTunes. For more information, visit www.daywindrecords.com  or contact Dani Phillips atpublicity@daywind.com
Tags:
Christian Music
,
daywind
,
gospel music
,
Hymns
,
Joseph Habedank
,
Lindsay Habedank
,
Take Time To Be Holy
Posted in
announcements
,
artists
|
Comments Off

on Joseph Habedank celebrates new hymns project, Take Time To Be Holy.
Written by SGN Scoops Staff on August 20, 2014 – 7:57 am -
LEBANON, Tenn. (Aug. 19, 2014) – Cracker Barrel Old Country Store® and legendary country music group Alabama announce the release of Angels Among Us: Hymns & Gospel Favorites: Deluxe Edition, which will be available on Sept. 8 exclusively at all 632 Cracker Barrel Old Country Store® locations and online at crackerbarrel.com. The digital album will also be available for purchase at select digital retailers. Angels Among Us: Hymns & Gospel Favorites: Deluxe Edition contains three exclusive bonus tracks not found on the regular edition that will be released later in September by Gaither Music Group. The album contains 15 songs and will sell for $11.99.
"Alabama's music is timeless, and a perfect fit for Cracker Barrel," said Cracker Barrel Marketing Manager Julie Craig. "We know our guests will enjoy hearing their versions of these classic gospel songs."
"We know our fans enjoy eating at Cracker Barrel, just like we do," said all three Alabama members Jeff Cook, Teddy Gentry and Randy Owen. "We are excited to be able to have our new gospel album available where so many of our fans eat after church

on Sunday

." 
The 15 songs featured on Angels Among Us: Hymns & Gospel Favorites: Deluxe Edition (including the title cut, a classic Alabama hit from the early '90s) are as follows:    
"I Saw The Light"
"Because He Lives"
"Just A Closer Walk With Thee"
"Knights Of Molite"
"What A Friend We Have In Jesus"
"Church In The Wildwood"
"The Old Rugged Cross"
"Raising Alabama"
"Jordan's Banks"
"Let's All Go Down To The River"
"Lift Me Up"
"Angels Among Us"
"Oh, The Lord Has Been Good To Me" 
Tags:
alabama
,
Country Music
,
cracker barrel
,
Hymns
Posted in
announcements
|
Comments Off

on ICONIC COUNTRY GROUP ALABAMA AND CRACKER BARREL OLD COUNTRY STORE® ANNOUNCE EXCLUSIVE ANGELS AMONG US: HYMNS & GOSPEL FAVORITES: DELUXE EDITION CD, AVAILABLE SEPT. 8