Written by SGN Scoops Staff on February 2, 2016 – 12:18 pm -
TUNE IN ALERT! The 21st Annual ICM Faith, Family & Country™ Awards will be airing on the TCT Network (DirectTV channel 377) on Saturday, February 6th at 4:30PM CST. It will air again on Sunday, February 7th at, 6PM CST on TCT HD in the Nashville area channel 44, Charter-6, Comcast-22, AT&T-66, Dish-66 and DirectTV-66.
Emceed by multi-award winning Christian recording artist Melanie Walker, host of TCT Networks' "Come on In with Melanie Walker" and the "Sessions" concert series, the nationally televised award show honors the biggest names and showcases emerging talent in Inspirational and Christian Country Music.
Tune-in to see performances from legendary Country acts such as John Anderson, T. Graham Brown and John Berry. You won't want to miss the powerful performances brought to you by some of Inspirational Country music's most-popular artists such as Mary James, Mike Rimmey, Meghan Woods, Isaac Cole, Johnny Rowlett, True Heart, Arkin Terrell, Chuck Hancock, Wade Hammond, The Wacaster Family and more!
For more information and a complete list of award winners, visit FaithFamilyCountry.com.
Tags:
Christian Country News
,
Family & Country Awards
,
ICM Faith
Posted in
artists
|
Comments Off

on TUNE IN ALERT! The 21st Annual ICM Faith, Family & Country™
Written by SGN Scoops Staff on November 17, 2014 – 11:11 am -
Nashville, TN  – Brother/sister duo THE ROYS won the Bluegrass Artist of the Year award for the fourth consecutive year at last night's 20th Annual ICM Faith, Family & Country™ Awards show.  "Truly humbled once again," noted Elaine of the honor.  "We thank the Lord Jesus and Mom and Dad," added Lee.  Following their acceptance of the award, THE ROYS delivered a stellar version of the poignant "Mended Wings" from THE VIEW, their fourth Rural Rhythm Records' release.  The disc hit stores in September, debuted at #2 on the Billboard Top 10 Bluegrass Albums chart, and generated a #1 single with "No More Lonely" on the Bluegrass Today Weekly Airplay Chart.
The popular Bluegrassers were previously honored with the following ICM Awards: 2013, 2012 & 2011 Bluegrass Artist of the Year; 2012 #1 Inspirational Country Single ("I Wonder What God's Thinking"), and the 2010 & 2009 Duo of the Year.
The star-studded 2014 Awards show was hosted by legendary entertainer Ray Stevens and Megan Alexander of Inside Edition, and was taped for future broadcast across multiple outlets.  Performances by Rhonda Vincent; American Idol finalist and BMG recording artist Danny Gokey; Grand Ole Opry member John Conlee; CMA award-winner John Berry, and Curb recording artists Sweetwater Rain and Rachel Holder made for an outstanding evening of music.
Stay social with THE ROYS
https://www.facebook.com/theroysmusic
https://twitter.com/theroysonline
Tags:
bluegrass
,
christian country
,
Family & country
,
ICM Faith
,
Mended Wings
Posted in
announcements
|
Comments Off

on THE ROYS Win Fourth Consecutive Inspirational Country Music's Bluegrass Artist of the Year Award
Written by SGN Scoops on September 4, 2012 – 2:16 pm -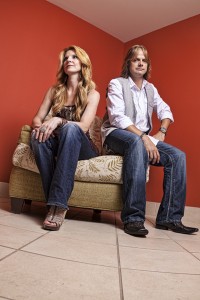 Nashville, TN (September 4, 2012) — The reigning Inspirational Country Music Bluegrass Artist of the Year, THE ROYS, are among the Top 5 nominees in three categories for the 18th Annual ICM Faith, Family & Country™ Awards, scheduled to be held October 18 at Schermerhorn Symphony Center in Nashville.  The siblings are honored to be eligible for Entertainer of the Year, Vocal Duo of the Year and Inspirational Bluegrass Artist of the Year awards.  "Folks always say how humbled they are to be nominated, and I know it's true for us," says Lee Roy.  Adds Elaine, "To be in the company of artists we have admired for many years is incredible."
The Awards are dedicated to honoring and showcasing the biggest names and emerging talent among artists who perform Inspirational Country Music.  The event is a great fit for THE ROYS, who continue to inspire their fans with fresh, uplifting and thoughtful tunes that are full of life and love.
Their newest Rural Rhythm Records' EP, NEW DAY DAWNING, was released earlier this week and the disc is already drawing rave reviews. "An optimistic look at life has long been a key part of THE ROYS' brand of Bluegrass.  On their new studio album, the brother/sister duo continues to blend an uplifting message with a traditional sound and sibling harmonies as they take time to reflect on their own roots." – GAC
"One of the reasons people love Country music is its focus on morals.  Family, love, God, heartbreak, and relationships are all held dear to those of traditional thinking, and there's no type of music that more accurately represents these principles than Country music and its sub-genres, including the newest release by Bluegrass duo THE ROYS." – MUSIC CITY ENCORE
"Elaine and Lee have such a gift for finding great songs, and singing wonderful harmony." –  SiriusXM Radio
The duo's current single, "Still Standing," is drawing equally strong reviews.  Music Row's Robert K. Oermann has called the track "Their strongest outing yet," while Joe Limardi, Program Director at powerhouse station 650 AM WSM enthusiastically calls the single "THE breakout hit for THE ROYS!"
A massive launch campaign has surrounded the release of the new EP.  THE ROYS recently made appearances on SiriusXM, Fox News, WAMU, 650 WSM AM and Bluegrass Radio Network.
The new disc follows their landmark Rural Rhythm Records' debut CD, LONESOME WHISTLE, which earned the duo a spot on BILLBOARD'S Top 50 Bluegrass Albums of 2011 Chart and gave Lee and Elaine two hit singles: "Coal Minin' Man" and "Trailblazer."  In addition to chart success, THE ROYS have received the accolades of their peers, winning the coveted 2011 Inspirational Country Music's Bluegrass Artist of the Year award.  The siblings were previously honored with the ICM's Duo of the Year award in 2010 and 2009.
Fans can catch up with THE ROYS online at THEROYSonline.com.
For more information on the 18th Annual ICM Faith, Family & Country ™ Awards or to purchase tickets, please visit FaithFamilyCountry.com.
Tags:
Family & country
,
ICM Faith
,
Inspirational Bluegrass
,
Rural Rhythm Records
,
The Roys
Posted in
announcements
|
Comments Off

on THE ROYS Are Among Top 5 Nominees In Three Categories For 18th Annual ICM Faith, Family & Country™ Awards
Written by SGN Scoops on September 20, 2011 – 11:32 am -
Nashville, Tennessee (September 14, 2011) – Guy Penrod strikes a strong voca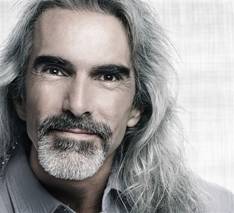 l note of encouragement to the everyday American worker in his powerful new single "More Power To Ya" being delivered to country radio this week via Play MPE and CDX Vol. #531. The third single from his much acclaimed BREATHE DEEP CD release, Penrod's choice of the Jon Mabe/Jason Matthews written "More Power To Ya" continues to engage country listeners with a 'faith & family' values message that delves deep into the heart of the nation's 'can do' spirit.  "I chose the song because of its down-to-earth grit when it comes to making it through life," notes Guy.  "Life often deals us what seems at times to be an unfair hand.  But the message in this great song is that the things that truly matter to us, our families-wives, kids, parents, friends–in short the people we love–are what's most important. We still get up and get out there and fight to provide for those we love. Things are especially challenging for the American work force at this time, but the numbers still reflect that we, as a people, are going to do what it takes to care for those we love and that grit deserves our applause and encouragement….to which I say, more power to ya!"  With the unveiling of his new single and fall 2011 concert schedule, Guy Penrod remains one of the most "audience connective" live performers in the music industry.  For country fans, his 2010 debut solo tour in support of  BREATHE DEEP put a fresh face" on the unmistakable voice that help propel The Gaither Vocal Band to multi-Grammy wins and multi-million unit record sales. He has to date performed before audiences of more than six million concert-goers in the U.S. alone.  The release of BREATHE DEEP set Penrod on course to be a centerpiece artist at the CMA Music Festival, tour Europe to introduce the new music, and embark on an ambitious country radio promotional tour that boosted his emerging strength in the genre to six figure sales in 2010. Guy will cap October with an October 28th appearance/performance at the ICM Faith, Family & Country Awards presentation being held in Nashville at the Schermerhorn Symphony Center.  He is nominated in the Male Vocalist of the Year category set to be presented that night. For additional information on concert dates listed please resource: www.guypenrod.com .                       
 9/18/11            Blowing Rock, NC     9/19 – 9/21      Asheville, NC             9/22/11            Kansas City, MO                    9/23/11            Wichita, KS                9/24/11            Westminster, CO        9/25/11            Holdrege, NE              9/26/11            Sioux Falls, SD                       9/27/11            Monmouth, IL                        10/8/11            Dyersburg, TN                        10/14 – 10/16  Pigeon Forge, TN        10/20/11          Flint, MI                      10/21/11          Westerville, OH                      10/22/11          South Bend, IN          10/28/11         
Nashville ICM Awards National radio promotion for Guy Penrod's "More Power To Ya" is being handled by GrassRoots Promotions of Nashville (www.grassrootspromotions.com
Tags:
christian country
,
Country Music
,
Family & Country Awards
,
guy penrod
,
ICM Faith
,
Southern Gospel News
Posted in
new music
|
Comments Off

on GUY PENROD'S NEW SINGLE RELEASE "MORE POWER TO YA" -NOW AT RADIO- OFFERS TIMELY TRIBUTE TO THE 'CAN DO' SPIRIT OF EVERYDAY AMERICANS