Written by Staff on March 29, 2020 – 1:33 pm -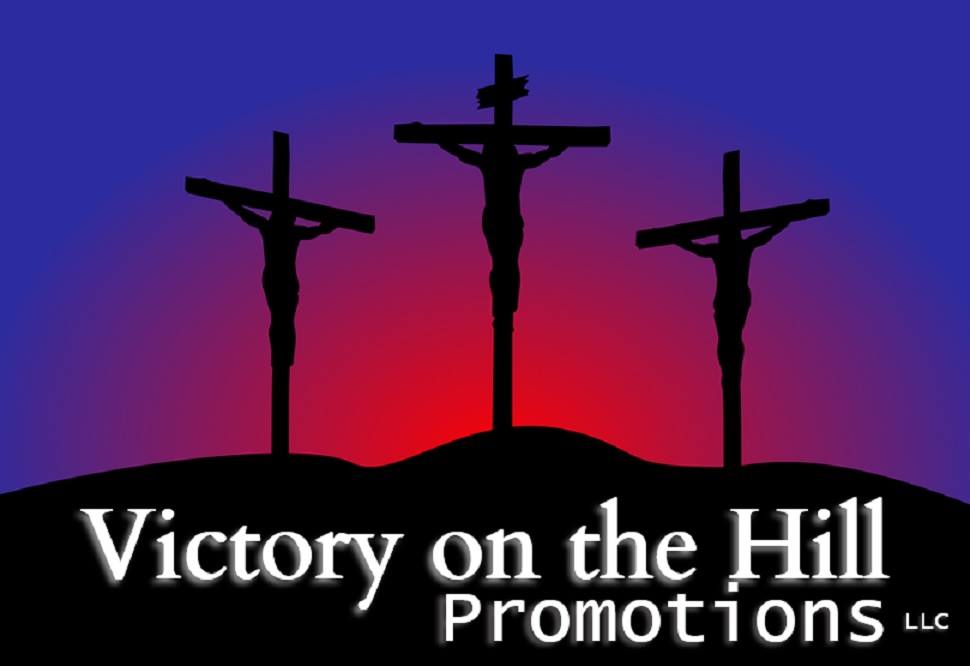 York, South Carolina (March 27, 2020) – Victory on the Hill invites you to a series of Southern Gospel concerts heading to York and Blacksburg, South Carolina this summer. The Singing in the South concert series will begin with award winning artists, Jeff and Sheri Easter on Sunday, July 12, 2020, at the iconic Sylvia Theatre located in York.
Victory on the Hill will be promoting concert every other month featuring the best in Southern gospel music.  This concert series will feature some of the biggest names in the industry such as: The Nelons, The Hoppers, Adam Crabb, The Mark Trammell Quartet, and many more.
Owner and founder of Victory on the Hill Promotions, Andrew Brunet, is thrilled about this opportunity to bring this series to York and Blacksburg.
"This is a dream that I never believed I could have or achieve," states Brunet. "I'm honored to be able to bring some of my favorite artists to the upstate of South Carolina. I am so excited to see what God's going to do. This is all about Him and seeing people's lives touched and changed."
For tickets and more information you may call Andrew Brunet at: 803-374-4069 or visit Singing in the South Concert Series' Facebook page or Victory On The Hill Promotions, LLC website HERE
Did you know that you can receive the printed, full-color version of SGNScoops Magazine by subscription? Find out more 
HERE
.
Find SGNScoops Magazine On Facebook 
HERE.
You can download the latest edition of SGNScoops Magazine 
HERE.
Read the latest edition of SGNScoops Magazine online
HERE.
Listen To Today's Gospel Music
HERE
Tags:
Americana
,
gospel music
,
Jeff and Sheri
,
roots music
,
Singing in the South
,
Southern Gospel Music
,
Victory on the Hill Promotions
Posted in
announcements
,
artists
|
Comments Off

on Victory on the Hill Promotions introduces Gospel concert series to South Carolina
Written by Staff on February 29, 2020 – 3:00 pm -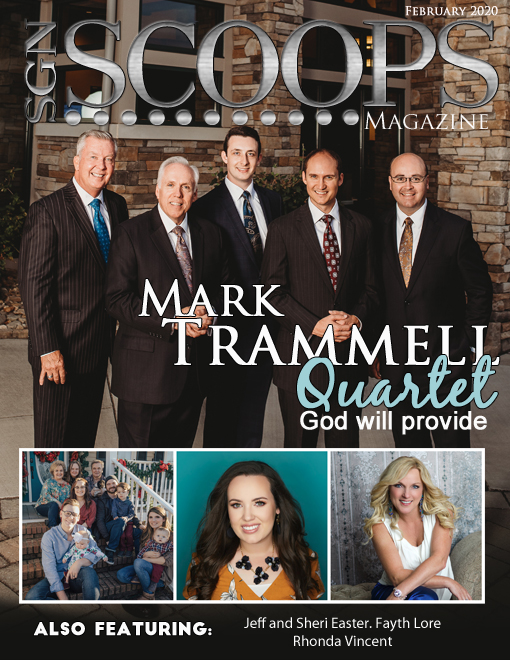 Editor's Last Word for February 2020 SGNScoops Magazine by Lorraine Walker
Thank you for reading the February, 2020, edition of SGNScoops Magazine. Whether you are looking at the online version, or the condensed print version, I do hope that you have enjoyed reading about some of my favorite people. What better way to celebrate February, the month of love, than to celebrate the artists that love their savior, his music, and his people? I need to bring your attention back to the story of Kirsten Alting, and make sure you have prayed for her today. 
I remember hearing Mark Trammell with the Cathedral Quartet years ago when I was only little, well maybe a little more than a baby, and then forming an acquaintance with him in his Gold City days. I have always regarded him as one of the most committed men of God in Southern gospel. His advice was always spot on. As is his dry sense of humor. I've kind of lost connection with him but I'm glad Justin Gilmore was able to connect with him and his men, to draw them to our attention again. 
Jeff and Sheri Easter and their family are some of the nicest people you will meet, and I so enjoyed Jennifer Campbell's article about them and their love for each other and for Jesus. I have to say, it was a toss-up between the Easters and Mark for the cover story, as they were both timely. I hope you enjoyed both and were able to sense the love of God throughout those features.
Special thanks to Lynn Whitely for sharing the story of the Turn Around Church. It's great to read such positive results for a church family when so many of the smaller ones are fading away. 
Dixie Phillips brought us the story of Kirsten Alting, and I knew this was something we all needed to read. Life is fleeting and we need to treasure it. To Kirsten and all who live with chronic, debilitating pain, I understand and urge you to look to Jesus for peace and strength.
I hope you enjoyed the rest of our artists: Fayth Lore, Jimmy Reno, Sammy Ward, and the uber talented Rhonda Vincent. Our writers are also some of the best, and we thank Lyndsey Chandler, Jantina Baksteen, Les Butler, Vonda Armstrong, and Rob Patz. Special thanks to my proofer and encourager, Joan Walker. Of course, you wouldn't see any of this without our creative and design team, Staci and Pete Schwager, and Stephanie Kelley.
How are your resolutions going as we head into month number two of 2020? Are they touch-and-go like mine? Why is it so much easier to create bad habits than to create good ones? I think it may be because bad habits usually come with instant gratification. You eat chocolate, you get a burst of happy juice, also known as serotonin. However, this bad habit usually comes with delayed bad results, such as weight gain. 
Developing good habits is more difficult, I guess, because often the immediate result is discomfort or pain. You begin new exercises, your muscles become sore. Of course, there is the delayed gratification of a stronger body, happier heart, and perhaps weight loss. 
What about that new spiritual habit you are trying to form? More consistent prayer life, more in depth study of the Bible, or perhaps more regular church attendance? Does it interrupt your screen time or sofa time, or perhaps it disturbs some of your predetermined thoughts about God? However, does it also provide the immediate gratification of feeling closer to Jesus, more grounded in your belief, or developing a different outlook on the church family? Be watching for the delayed gratification too, which is experiencing a closer relationship with your Lord. A win-win for sure.
I do hope your habits are good ones to form. By this time next month, they may almost be ingrained in your lifestyle. March on, Christian soldier!
By Lorraine Walker, Editor SGNScoops Magazine
Tags:
Fayth Lore
,
gospel music
,
Jeff and Sheri
,
Lorraine Walker
,
mark trammell quartet
,
Rhonda Vincent
,
SGNScoops Magazine
,
Southern Gospel Music
Posted in
Christian interest
,
sgn scoops magazine
|
Comments Off

on SGNScoops Magazine: Remember making those Resolutions?
Written by Staff on August 19, 2018 – 8:28 am -
SGNScoops was saddened to read of the passing of Sheri Easter's mother, Polly Lewis Copsey. Sheri is an award winning vocalist, singing with her husband Jeff Easter. They both come from popular Bluegrass families and Sheri's mom, Polly, was beloved by many for her singing and her sunny personality, shining through the same beautiful smile and eyes which her daughter inherited. They both shared a deep faith in the Lord Jesus Christ which is strengthening the mourning family today.
Sheri Easter shared this on Facebook : "Although my heart is breaking, I am rejoicing she is no longer suffering. My sweet mama died peacefully in her sleep this morning. Please pray for all of us. I will post details about the services as soon as they are finalized."
Polly Lewis Copsey suffered health issues in her later years, which Jeff and Sheri would share with their audiences during their concerts.
Sheri would often sing a favorite song during their concerts that seems fitting at this time. We hope you will enjoy "Roses Will Bloom Again."
SGNScoops sends their heartfelt sympathies and prayers to Jeff and Sheri, their children, and all the family and friends of Polly Lewis.
Tags:
Jeff and Sheri
,
Polly Lewis
,
Polly Lewis Copsey
,
sheri easter
Posted in
announcements
,
artists
|
Comments Off

on Please pray for Sheri Easter
Written by Staff on June 13, 2016 – 2:12 pm -
Jeff and Sheri Easter were in concert at Farmers Family Restaurant in Murfreesboro, Tennessee, on May 26. It was a terrific concert with an enthusiastic crowd!
Also performing that evening were artists Williamson Branch, friends of Jeff and Sheri Easter.
We are able to show a great ringside-seat view of the concert, courtesy of one of our amazing SGNScoops photographers and writers who attended that evening.
You can find out more about Jeff and Sheri Easter at their website here.
Jeff and Sheri's latest release is Small Town. Their website says: "Small Town, Celebrating 30 Years of Music & Marriage is our brand new release featuring Jesus Loves You, Small Town Someone, Someone's Listening and more. Produced by Jeff and Sheri Easter, Madison Easter and Greg Cole, the CD features 11 songs, several of which were co-written by Sheri along with some of Nashville's most noted songwriters. It captures the warm, country-influenced musical style the group is known for and covers faith and family topics that have been important to Jeff and Sheri since they started the group three decades ago."
For more Southern Gospel news click
here.
Tags:
bluegrass
,
christian country
,
Jared Easter
,
Jeff and Sheri
,
Jeff Easter
,
Morgan Easter
,
sheri easter
,
southern gospel
,
Williamson Branch
Posted in
artists
,
sgn scoops magazine
|
Comments Off

on Jeff and Sheri Easter in Concert
Written by scoopsnews on December 14, 2015 – 6:40 am -
Jeff and Sheri Easter are officially off for the Christmas Season.
On the way home, they surprised a fan and captured a video of this special moment. Watch this heart-warming video below.  We at SGN Scoops wish The Easters  a wonderful time off with their family and a very Merry Christmas!
Tags:
Jeff and Sheri
,
jeff and sheri easter
Posted in
announcements
|
Comments Off

on Jeff and Sheri Easter Surprise Fan