Written by scoopsnews on February 24, 2017 – 9:44 pm -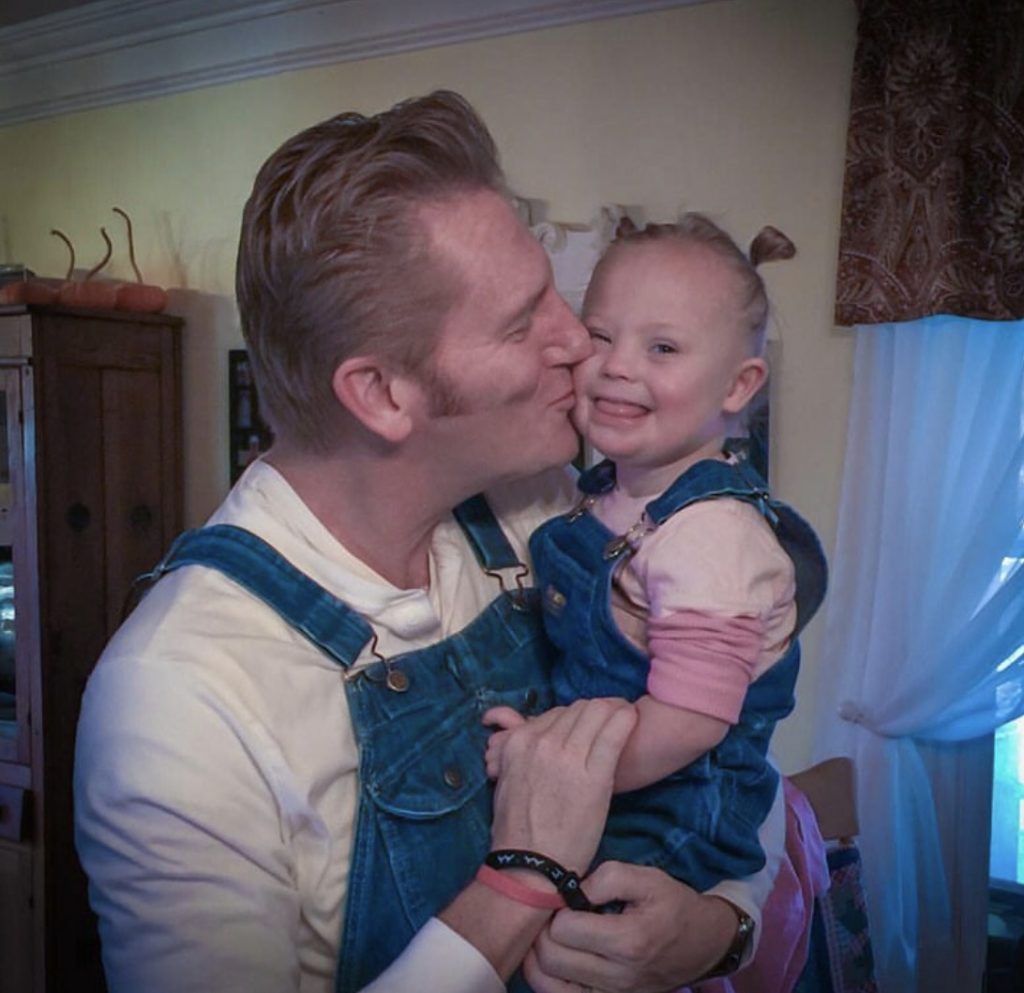 From This Life I Live Blog, Rory Shares about Indiana….
I had started writing a blog post about Indy learning to walk, but in the end, decided to just show her journey instead. Her sisters and I are so proud of her…
Great job Indy!
Tags:
Indiana Feek
,
Joey and Rory Feek
Posted in
announcements
|
Comments Off

on Great Job, Indiana!
Written by scoopsnews on September 17, 2016 – 11:08 am -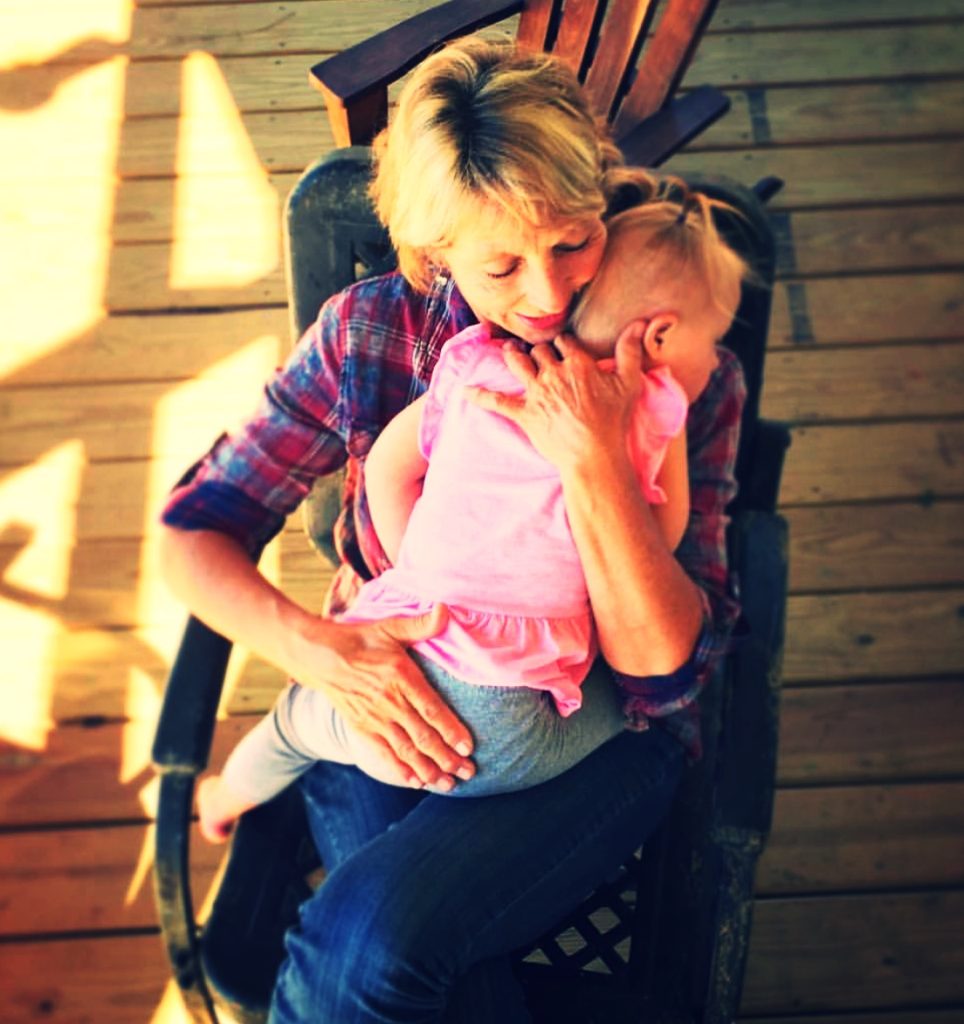 Indiana Feek and Grandmother
Rory writes:
..Indy's first time to have her grandma here since Joey's service. She missed her so much.
I ran across this picture on Facebook this morning. It is to me a picture of true love.  Ever wondered what the Bible says about Grandmothers? Here are a few……..
Vonda Easley / SGN Scoops Social Media
1 Timothy 5:10
And having a reputation for good works: if she has brought up children, has shown hospitality, has washed the feet of the saints, has cared for the afflicted, and has devoted herself to every good work.
Proverbs 17:6
Grandchildren are the crown of the aged, and the glory of children is their fathers.
2 Timothy 1:5
I am reminded of your sincere faith, a faith that dwelt first in your grandmother Lois and your mother Eunice and now, I am sure, dwells in you as well.
Titus 2:3
Older women likewise are to be reverent in behavior, not slanderers or slaves to much wine. They are to teach what is good,
Psalm 103:17
But the steadfast love of the Lord is from everlasting to everlasting on those who fear him, and his righteousness to children's children,
Deuteronomy 28:1-68
"And if you faithfully obey the voice of the Lord your God, being careful to do all his commandments that I command you today, the Lord your God will set you high above all the nations of the earth. And all these blessings shall come upon you and overtake you, if you obey the voice of the Lord your God. Blessed shall you be in the city, and blessed shall you be in the field. Blessed shall be the fruit of your womb and the fruit of your ground and the fruit of your cattle, the increase of your herds and the young of your flock. Blessed shall be your basket and your kneading bowl. …
Grandchildren are a gift from God. Enjoy every moment . Happy Weekend!
Find More Southern Gospel HERE
Tags:
Joey and Rory Feek
Posted in
announcements
|
Comments Off

on A Grandmother's Love
Written by scoopsnews on August 30, 2016 – 9:34 pm -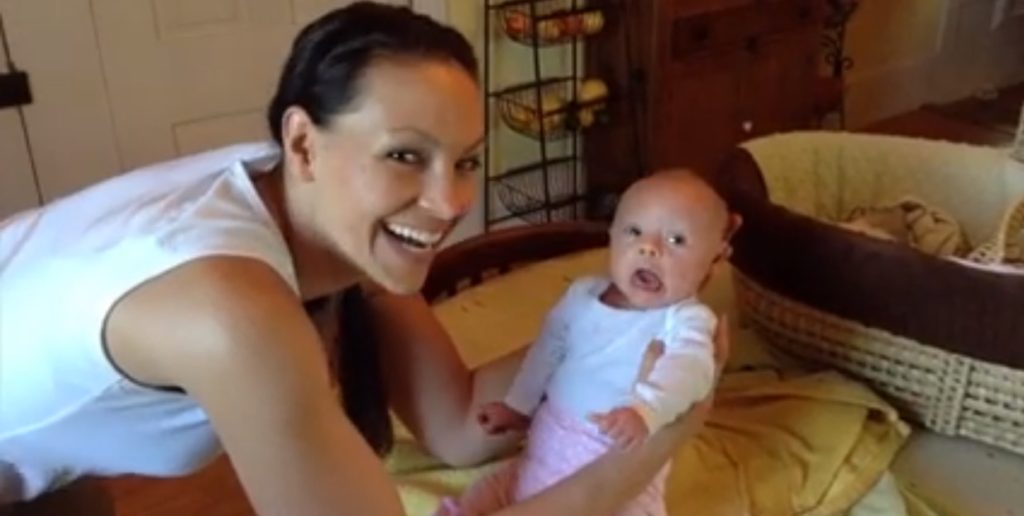 Rory writes:
As I sit down to write this morning, Indiana is stirring in her crib. She is starting the process of waking up and beginning her day…and though I've been up for awhile now, beginning mine too.
Watching her sit up, look around, then roll back over… and listening to her talk to herself and her hands, I'm reminded what a gift she is. What a gift she's been to me. And to Joey. I wrote a blog post right after Indy was born called "our special gift from above" all about her birth and diagnosis of down-syndrome and how we felt about it at the time. We feel the same way now.
Read it all HERE
Tags:
Joey & Rory
,
Joey and Rory Feek
Posted in
announcements
|
Comments Off

on Rory Writes New Blog…..
Written by scoopsnews on August 1, 2016 – 8:28 pm -
From Joey and Rory Facebook page:
One special lady, one special night. Imagine being in a theater full of folks that are all loving on Joey! Get your tickets while they last for "To Joey, With Love". Showing one night only on September 20th! Click on this link www.fathomevents.com/event/to-joey-with-love, go to "Buy Tickets" and input your zip code for the nearest theater to you. Please don't miss out.
Watch This:
Tags:
Joey and Rory Feek
Posted in
announcements
|
Comments Off

on To Joey With Love…..A Movie!
Written by scoopsnews on March 15, 2016 – 4:10 am -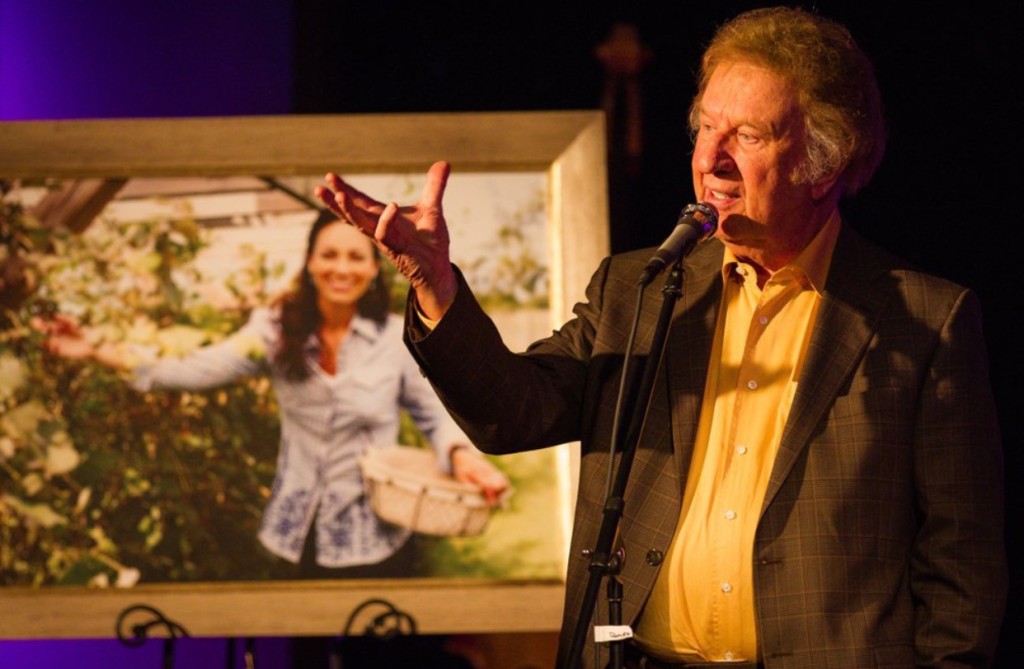 This Life I Live
dust to dust
by Rory | Saturday, Mar 12, 2016 | Life | 3,627 comments
dust to dust
On Tuesday we laid my beautiful wife to rest. In a grove of sassafras trees behind our farmhouse, with friends and family gathered around, we said goodbye to the greatest person I have ever known.
dust to dust2-2
The service started in our barn/concert hall. The last time we were on that stage, was in early October and Joey and I were singing together. But now, a photograph of Joey was in the spotlight… and I was one of many who were there to honor her.
Read full story HERE
Tags:
Joey and Rory Feek
Posted in
announcements
|
Comments Off

on Memorial for Joey…..
Written by scoopsnews on February 10, 2016 – 5:28 am -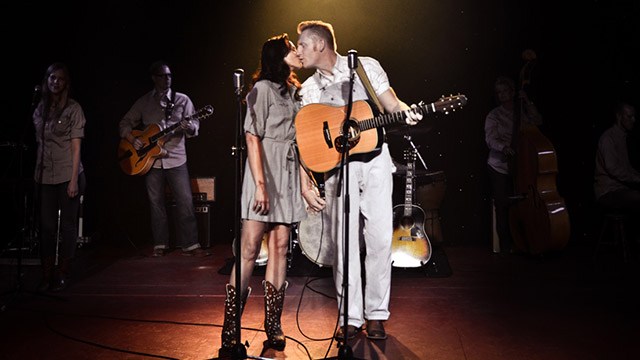 Woke up this morning with Joey and Rory on my mind. After my morning prayer which included this couple, I ended up listening to their music.
One of the songs I love to hear them sing is the hymn, "In The Garden."
I learned a few things from Wikipedia about the hymn. Did you know?
"In the Garden" (sometimes rendered by its first line "I Come to the Garden Alone"[citation needed]) is a gospel song written by American songwriter C. Austin Miles (1868–1946), a former pharmacist who served as editor and manager at Hall-Mack publishers for 37 years. According to Miles' great-granddaughter, the song was written "in a cold, dreary and leaky basement in New Jersey that didn't even have a window in it let alone a view of a garden."[1] The song was first published in 1912 and popularized during the Billy Sunday evangelistic campaigns of the early twentieth century by two members of his staff, Homer Rodeheaver and Virginia Asher.
Roy Rogers and Dale Evans recorded the song with vocal quartet and orchestra on March 3, 1950.[2] Tennessee Ernie Ford performed the song on his 1956 platinum album Hymns. A June 18, 1958 recording by Perry Como was part of his album When You Come to the End of the Day.[3] It is also used in juxtaposition to "Blue Tail Fly" near the beginning of the Merchant Ivory film The Ballad of the Sad Cafe. The book of poetry Tea by D. A. Powell also refers to the song. Doris Day recorded the song on her 1962 album You'll Never Walk Alone. Elvis Presley recorded the song on his gospel album How Great Thou Art (1967). Willie Nelson recorded the song on his 1976 gospel album The Troublemaker.[4] The gospel song is sung in the closing scene of the film Places in the Heart (1984) and by Ronee Blakley in the Robert Altman film Nashville (1975).
The song is included on Johnny Cash's 5-CD box set Cash Unearthed, released posthumously in November, 2003,[5] and featured on disc 4, My Mother's Hymn Book. This collection of gospel songs was released as a stand-alone disc six months later.
Words from "In the Garden" are inscribed on a bench at the grave of Earl Kemp Long in Winnfield, Louisiana. It was Long's favorite hymn.
I love to hear Joey sing this song. Continue to pray for this family as they deal daily with  Joey's cancer.
Vonda Easley
Tags:
Joey and Rory Feek
Posted in
announcements
|
Comments Off

on Story Behind the Song
Written by scoopsnews on February 4, 2016 – 6:50 am -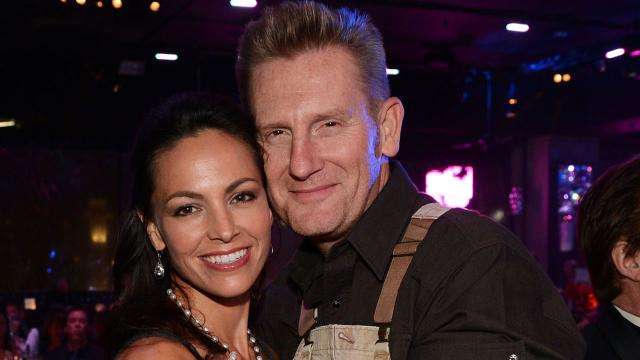 Rory writes…….
Spring is my wife's favorite season.
It always has been. It's when she feels most alive. And this year, in spite of all she's going through… is no exception.
My favorite season is Christmas… even though it's not technically a season – it is for me. I start getting ready for it in about October. Joey is that way with springtime. Months before it actually gets here, she's busy preparing for it.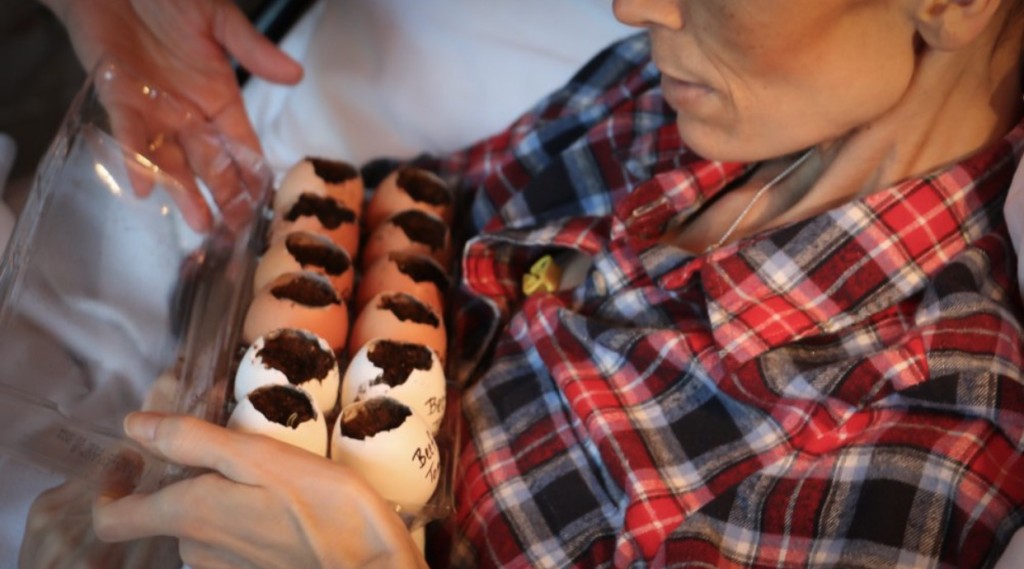 Read the rest of the blog Here
Keep praying!
Tags:
Joey and Rory Feek
Posted in
announcements
|
Comments Off

on Joey and Rory….Sewing Seeds
Written by scoopsnews on January 21, 2016 – 10:14 am -
Each morning I find myself looking at Joey and Rory's page. I am expecting and looking for a miracle.  I love looking at the new pictures on the page and seeing how everyone is pitching in to help and life is going on at the farm.
I love this one of Indiana brushing her teeth!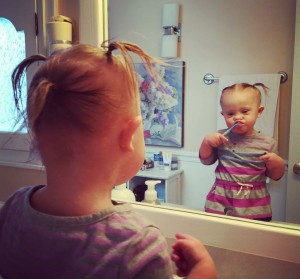 And swimming lessons with Dad, like this one.
I didn't know a lot about Joey and Rory before the illness, but I feel I know them now. I'm thankful for the opportunity to pray for this sweet couple. They have taught us all about the things in life that are truly important.
Enjoy this song and remember to keep praying and expecting….
Vonda Easley/ SGN Scoops Socail Media
Tags:
Joey and Rory
,
Joey and Rory Feek
Posted in
announcements
|
Comments Off

on Praying and Expecting for Joey
Written by Staff on January 16, 2016 – 8:17 pm -
Joey and Rory Feek need our continued prayers. So do their family and friends.  Can you imagine helping your closest friend live through the last stages of cancer?
Rory writes:  "Joey's best friend Julie has been here for a week and was supposed to leave this evening and fly back home to Oregon where she and her husband Joe live.  But this morning as I sat beside my wife, and Julie started packing her things… Joey's tears began to fall.
She was inconsolable.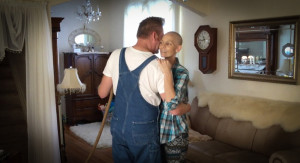 I put my arms around her and asked what was wrong.  As her lips quivered and she tried to catch her breath, the tears streamed her cheeks and Joey said, "I don't think I will ever see her again"…
Read the rest of the blog here.
Please continue to lift them up in prayer. Now. Today. Thank you.
Tags:
Christian Country Music
,
Joey and Rory Feek
Posted in
announcements
,
artists
|
Comments Off

on Joey Feek: "I don't think I will ever see her again"
Written by Staff on January 12, 2016 – 4:31 pm -
A portion of proceeds from the 13-track CD sold at Cracker Barrel to benefit the Loeys-Dietz Syndrome Foundation
NASHVILLE (Jan. 12, 2016) – Cracker Barrel Old Country Store® and country music duo Joey+Rory announced yesterday that a deluxe package of the upcoming Hymns That Are Important To Us CD will be available for preorder exclusively at crackerbarrel.com this Friday, Jan. 15 and at all Cracker Barrel® locations on Friday, Feb. 12.
In addition to the duo's seventh studio album, the deluxe CD package includes never-before-seen photos of Joey+Rory and their family, a magnet, lyrics, excerpts and stories from Rory's blog, "This Life I Live," and a closer look into the couple's journey creating this album together. Cracker Barrel Old Country Store® will donate $1.00 of the retail sales price of each deluxe CD package sold while supplies last to the Loeys-Dietz Syndrome Foundation, a nonprofit supported by the musical duo.
"Joey and I feel blessed to partner with Cracker Barrel for the deluxe package of our new hymns album," said Rory Feek. "These songs of faith and hope mean so much to us, and to have them wrapped within intimate stories and photos from our lives is a dream come true. We are both big fans of the restaurant, and our family has held hands and said blessings over many meals there throughout the years."
Hymns That Are Important To Us features 13 tracks that "capture the words and melodies that were the soundtrack to Joey's childhood," said Rory. "It's the one Joey has always wanted to make – filled with the hymns she grew up with."
The album provides an intimate glimpse into the husband and wife's life-changing year and includes "When I'm Gone," a song that has special meaning to the couple, who approached Cracker Barrel about the partnership. "We recorded the album in a studio in Nashville early in the summer — just after recovering from [Joey's] first big surgery in Chicago," Rory said. "And then she did her vocals where she could…in hotel rooms, our house, wherever and whenever she felt up to singing."
"Joey and Rory have been a part of the Cracker Barrel family for many years, playing at our Home Office and releasing their sixth studio album in our stores in 2014," said Senior Marketing Manager Julie Ulmer. "When they approached us about partnering on this album, we were honored to have the opportunity to support the project and share their music again, while also giving to a charity they care so deeply about."
Since 2005, Cracker Barrel has released albums with a wide variety of artists, some of which have debuted in top spots on a range of Billboard's charts. Recent partnerships include the brand's first pop albums with a cappella group Pentatonix and "Fight Song" singer Rachel Platten, as well as industry staples Michael W. Smith and Alabama. Cracker Barrel's music program presents a unique opportunity for the company to connect with consumers through an array of musical genres and artists, providing not only the music, but also unique experiences, such as Pentatonix's surprise performance at a Nashville-area Cracker Barrel last November.
The Loeys-Dietz Syndrome Foundation is a 501(c)3 nonprofit organization that is dedicated to the education, research and support of those affected by the genetic disorder that affects the connective tissue in the body. The nonprofit has special meaning to Joey and Rory, whose daughter's best friend has the disorder.
Full Track Listing:
1. Take My Hand, Precious Lord
2. I Surrender All
3. He Touched Me
4. Softly and Tenderly
5. Jesus Loves Me
6. It Is Well With My Soul
7. The Old Rugged Cross
8. I Need Thee Every Hour
9. How Great Thou Art
10. I'll Fly Away
11. Jesus Paid It All
12. Suppertime
13. When I'm Gone
About Joey+Rory
Joey+Rory, a country music duo featuring husband-and-wife vocalists Rory Feek and Joey Martin Feek, spent years focusing on their individual careers; but they both realized they were stronger together which laid the groundwork for a collaborative songwriting and performing career. The new formation resulted in their debut on the CMT competition show "Can You Duet" in 2008 placing third; releasing their debut album, The Life of a Song; and winning the 2010 Academy of Country Music Award for Top New Vocal Duo. The couple has been nominated for a 2016 GRAMMY® Award for their version of "If I Needed You" (Country Classics) for Best Country Duo/Group Performance.
About Cracker Barrel Old Country Store, Inc.
Cracker Barrel Old Country Store, Inc. provides a friendly home-away-from-home in its old country stores and restaurants. Guests are cared for like family while relaxing and enjoying real home-style food and shopping that's surprisingly unique, genuinely fun and reminiscent of America's country heritage…all at a fair price. Cracker Barrel Old Country Store, Inc. (NASDAQ: CBRL) was established in 1969 in Lebanon, Tenn. and operates 635 company-owned locations in 42 states. Nation's Restaurant News' 2015 Consumer Picks survey named Cracker Barrel Old Country Store® the winner in two Family-Dining Restaurants categories – Menu Variety and Atmosphere. For more information about the company, visit crackerbarrel.com.
For more news visit SGN Scoops on Facebook.
Tags:
christian country
,
cracker barrel
,
Joey and Rory Feek
Posted in
announcements
,
artists
|
Comments Off

on GRAMMY® Award-Nominated Country Music Duo Joey+Rory and Cracker Barrel Old Country Store® Announce Exclusive Hymns That Are Important To Us Deluxe CD Package