Written by Staff on September 22, 2015 – 10:52 am -
Last month, the Christian Country Expo in Pigeon Forge welcomed a wealth of talent both new and seasoned! Chuck Day was on hand to receive the 2015 Christian Country Living Legend Diamond Award from SGN Scoops CEO, Rob Patz. Also appearing that week was Kelly Coberly, a Christian Country/Southern Gospel vocalist who is newer to the Christian music stage.
Kelly tells us the experience was amazing.
As if appearing at the Christian Country Expo wasnt a big enough blessing in itself, the Wednesday evening concert turned out to be an even bigger blessing than I had imagined. As I was headed backstage to get my music queued up for my performance, I was stopped by one of the other artists. She said "Kelly, we were just talking about you."  She then introduced me to Chuck Day, who wrote "Midnight Cry." She said she had been telling Chuck about how I sang "

Midnight

Cry" at Tuesday's showcase.

I had never met him before, and I didn't realize that he was there, so when she introduced us, I was a little shocked and speechless. That evening, I had the honor of singing "

Midnight

Cry" at the concert, with Chuck Day present in the audience. I have to admit, I was a little nervous and my voice was pretty shaky, but I was so honored to have such a wonderful opportunity. "

Midnight

Cry" is such a great song, and to be able to sing it for the writer himself was a moment I will never forget.

Soon after, Chuck took the stage to perform, and was presented with the 2015 Christian Country Living Legend Diamond Award.  Chuck stopped by my booth later and told me "Good job!"

The entire week was a blessing, and I am honored to have been a part of the event, but Wednesday night was so surreal for me, and a huge blessing and honor.
Chuck Day was among several well-known names at the Christian Country Expo, August 24-27, 2015. Other artists appearing included Chris Golden, Kevin Rowe, The McKay Project,  Tommy Brandt and Tommy Brandt II, The Schoefields, The Branscombs, Jim Sheldon, Lindsay Huggins, Tina Wakefield, Sharron Kay King, Robin Springs, Ava Kasich, Jan Harbuck, and more.
The next event at Pigeon Forge held by SGN Scoops is the 2015 Creekside Gospel Music Convention, November 2-5, 2015. Featuring many great Gospel artists and hosting the 2015 Diamond Awards, Creekside is a great vacation destination for those who love Southern Gospel music. For more information click here.
Tags:
2015 Creekside Gospel Music Convention
,
christian country
,
Christian Country Expo
,
Chuck Day
,
Kelly Coberly
,
southern gospel
Posted in
artists
,
christian entertainment
,
Christian interest
|
Comments Off

on Chuck Day inspires vocalist Kelly Coberly
Written by Staff on September 2, 2015 – 11:19 am -
Welcome to the SGN Scoops' Fast Five, where we ask an artist five questions that you would want to know if you were talking to them!
This week we talk to Kelly Coberly, a solo artist from Buckhannon, West Virginia. Kelly began her career as a Country music artist, but she is now recording and singing Southern Gospel.
Kelly's current radio release is "Because He Loved Me." Be sure to call or email your favorite radio/internet station and ask them to play it. Find out more about Kelly on Facebook, but we are sure you will enjoy getting acquainted here on SGN Scoops' Fast Five.
SGN: Who is Kelly Coberly? America wants to know!
KC: Growing up in a musical family, I always had a real passion for music. While attending Bluegrass festivals and other musical events as a child, I always knew that I wanted to pursue a singing career. My first job in the music business was at age seven when I helped my grandparents in their recording studio in Broadway, Virginia. I thought shrink-wrapping cassette tapes was the biggest thing in the world!
I began singing in the school choir at the age of nine, and in the year 2000, I began singing Country and Bluegrass music. I went on to receive several awards and honors, as well as a number two song on the Country music charts in Australia for my original song, "Ya Wanna Bet." As a Country/Bluegrass artist, I recorded five albums, including a tribute album titled, "Remember West Virginia Coal," which was a tribute to my hometown of Upshur County, West Virginia, where the "Sago Mine Tragedy" occurred in January 2006.
In early 2014, God called me into Gospel music ministry. I am now a Southern Gospel recording artist, and I have released my debut Gospel album titled, Because He Loved Me, which is available at Amazon.com. I am extremely blessed to be able to do what I love and to be able to use the talent God has given me, and to share His word in song. If I can bless someone with my music, and lead them closer to the Lord, then my mission has been accomplished. I want everyone to be able to experience the joy of having God in their life.
I am a mother of two wonderful boys. Tyler is 20 and Corey is 16. They are my biggest fans.
SGN: Tell me about your most memorable concert and why.
KC: Each show is special and dear to me, from the testimonies that are given, to the comments made to me after the show, to the wonderful people that I get to meet. The most wonderful testimony I have heard so far, was from a gentleman whose daughter had been in a coma for several weeks. Her prognosis wasn't very good, and they weren't sure if she was going to wake up and pull through. Another gentleman from the church had given him one of my CD's to listen to, and when his daughter heard the CD, she opened her eyes. I was completely speechless and in tears as this man was telling me his story. What an amazing testimony, and what an amazing feeling it was to know that God had used me and my music ministry to touch that girl and her family in such a special way. God is so good, and I give Him the honor and glory for everything. It still chokes me up every time I think about it.
SGN: How does someone book you and buy your product?
KC: BOOKINGS By Mail: Kelly Coberly Music, P.O. Box 1216, Buckhannon, WV 26201
By Email: kellycoberlymusic@aol.com
By Phone: (304) 614-4515
Facebook: www.facebook.com/kellycoberlymusic
My album is available at my concerts or online at www.amazon.com
SGN: Please share your testimony with us.
KC: As a child, I attended a Methodist church and a Nazarene church near my home with my family. As a teenager, I started attending a Baptist church with some neighborhood friends, where I was saved and baptized. I married at age 18, and had two wonderful boys, Tyler and Corey, who are now ages 20 and 16.
I had always believed in God ever since I can remember, but I did not always live in a way that was pleasing to Him. I was a back-slidden adult for about 20 years. I found myself trying to get right with God many times, but always failing. I knew that I was far from perfect, and I felt so unworthy of God's love. Every time I would stumble, I would beat myself up over it. I felt like just giving up sometimes.
In 2005, at the age of 30, I divorced and moved to Pigeon Forge, TN. I was confused, I was scared, I was lonely, and although I thought I knew what I was doing at the time, I didn't. While in Tennessee, I met a wonderful Christian friend and I could just see the love for God in his eyes. We spent a lot of time just talking about God and talking about how blessed we are. He truly inspired me to become a better person. I was reminded that we all fall short of the glory of God, and when we mess up, we need to pick ourselves back up, ask God for forgiveness, and devote our lives to serving Him.
In 2008, I moved back to West Virginia and started piecing my life back together again. I kept in touch with my friends from Tennessee, and in 2013, I re-dedicated my life to the Lord, and started attending church again. I have never been happier in my life.
I made alot of mistakes in my life, and I learned from each and every one of them, but I can honestly say that through all the trials and tribulations, I am proud of the woman I have become, and I want everyone to know how much I love the Lord. I am truly blessed and I have so much to be thankful for. I am so thankful for my salvation, and I am thankful that God gave me the gift of music and that I am able to use this gift to deliver God's message to others.
SGN: Tell us about your radio single and why you chose it.
KC: I chose "Because He Loved Me," as my first radio single because not only is it the title track on my album, but it is also one of my most requested songs. This song has touched a lot of hearts, including mine. I have had so many people come up to me after my shows and tell me that they were blessed to tears by this song. I have always loved this song. It has such a powerful message behind it. Jesus suffered it all "Because He Loved Me," Thank you Jesus!
Thank you Kelly for sharing your story with us in such an open and honest manor. I know many of our readers will want to hear you in person.
Please go to Kelly's Facebook page for more information and to contact Kelly directly.
For more features on your favorites old and new, keep clicking on to SGN Scoops mainpage.
Tags:
Country Music
,
Fast Five
,
Kelly Coberly
,
sgn scoops
,
southern gospel
Posted in
announcements
,
artists
,
christian entertainment
,
Christian interest
|
Comments Off

on SGN Scoops' Fast Five with Kelly Coberly
Written by SGN Scoops Staff on September 1, 2015 – 1:23 pm -
Heflin, Alabama: Vonda Easley and  Hey Y'all Media announce agreement of radio promotions with Kelly Coberly.
Kelly is releasing her first single, "Because He Loved Me", on the Hey Yall Media 2o15 Volume 3 Compilation disc this week.
Regarding the single, Vonda Easley states, " I am thrilled to promote this song for Kelly and I am excited to hear her music on the radio."
Find Hey Y'all Media On Facebook Here
Find Southern Gospel News Here
Tags:
Hey Ya'll Media
,
Kelly Coberly
,
Southern Gospel News
Posted in
announcements
|
Comments Off

on Kelly Coberly Joins Hey Y'all Media
Written by Staff on August 28, 2015 – 1:56 pm -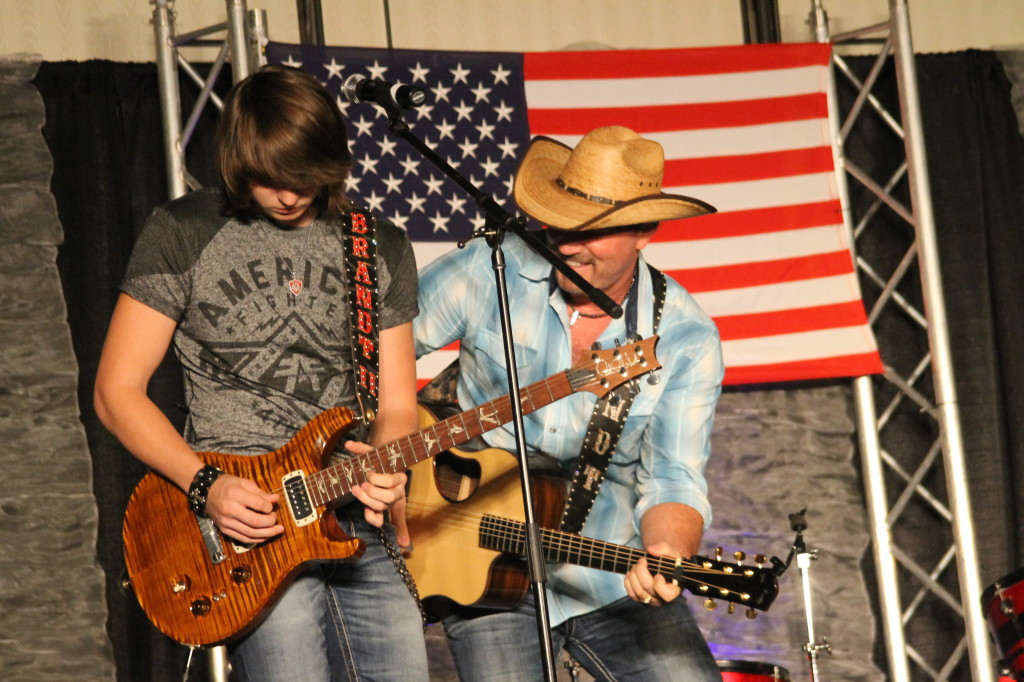 Pigeon Forge TN (August 28, 2015) –  The Christian Country Expo at Pigeon Forge Tennessee, came to a close on Thursday, August 27 before an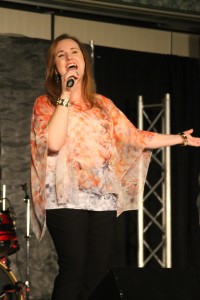 appreciative audience.  The morning showcases were full of talented artists and terrific music. Several of the lovely ladies of Christian Country graced the stage again. Lindsay Huggins, Tina Wakefield, Sharron Kay King, Robin Springs, Ava Kasich, Jan Harbuck, Ty Hodges, Gail Cogburn, Kelly Coberly, were among some of the many singers the audience had the pleasure of hearing on Thursday. The daytime and evening concerts again featured artists such as Chris Golden, Kevin Rowe, The McKay Project,  Tommy Brandt and Tommy Brandt II, The Schoefields, The Branscombs, Jim Sheldon, Steve Shirey and a stage full of artists during the opening.
Christian Country Expo presented many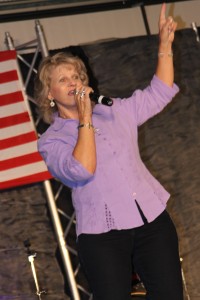 of the Christian Country artists that are hitting the charts and bringing in new audiences to this style of music. CCE 2015 thanks each and every one for sharing their heart and soul all week. You have blessed us!
Thanks again to Firehouse Subs, sponsors of the pre-concert jam session, and all of the sponsors for Christian Country Expo!
We hope our readers enjoy these pictures of artists that appeared on Thursday and  that everyone will make plans now to attend Christian Country Expo 2016 which will include the brand-new Christian Country Diamond Awards. Keep watching the Christian Country Expo Facebook page and SGN Scoops for more information.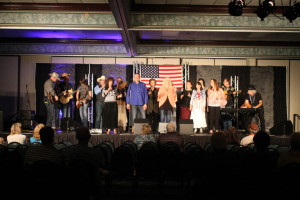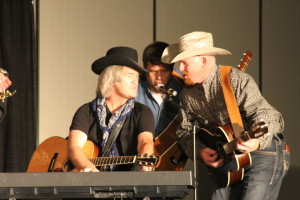 Click Here for More Pictures from Michelle Drummond!
Tags:
Ava Kasich
,
Chris Golden
,
Christian Country Expo
,
Gail Cogburn
,
Jan Harbuck
,
Jim Sheldon
,
Kelly Coberly
,
Kevin Rowe
,
Lindsay Huggins
,
Pigeon Forge
,
rob patz
,
Robin Springs
,
sgn scoops
,
sharron kay king
,
Steve Shirey
,
The Branscombs
,
The McKay Project
,
The Schoefields
,
Tina Wakefield
,
Tommy Brandt and Tommy Brandt II
,
Ty Hodges
,
Vonda Easley
Posted in
announcements
,
artists
,
christian entertainment
,
Christian interest
|
Comments Off

on Christian Country Expo comes to a close