Written by Staff on March 19, 2020 – 6:07 pm -
Let's Come Together While Staying Apart
Initial Slate of Concerts Announced
NASHVILLE, Tenn. (Thursday, March 19, 2020) – Godsey Media Management is proud to present a chance for all of us – fans and artists alike – to come together and unite while practicing social distancing. Thousands of concerts have been postponed for Christian artists and we don't want you to miss a moment of the music. Godsey Media Management is set to present a new online concert series, "HOPE SINGS," featuring your favorite artists live in concert from our TV studio in Nashville, Tennessee, directly to you, wherever you are.
The process is easy: a "Family Pass" to each concert is one low price of $20.00 per concert. Click the concert link below, fill in your email address, create a password, choose your method of payment – that's it! You can enjoy the concert at the scheduled time and it will be available for 24 hours after the live broadcast. You can watch easily on your Smart TV, computer, tablet or phone. (one pass per household)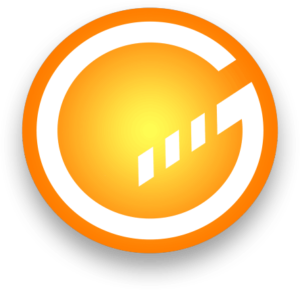 We as artists, creators, listeners, and as a community can continue to share the light, love, and hope of Christ in this troubled time. For many artists this low ticket price to their online concert will be there main source of revenue while touring continues to be limited. We know many friends and fans need encouragement and want to support the artists they love.
Scott Godsey says, "You can buy multiple tickets and gift them to your friends and family. This is truly a time for us to come together and give the world access to personal, interactive concerts that will bring hope and encouragement in a time of crisis. The artists need your support more now than ever and they are putting together some unique ideas to make these online concerts even more special for those who are willing to purchase a pass! We will be producing a high quality production with staging, lighting and multiple cameras to give the consumer a real experience like never before."
The initial schedule of concerts will feature Greater Vision, Ivan Parker, Legacy Five, Perrys, Gold City, Brian Free and Assurance, 11thHour, Aaron Wilburn and friends, Jim and Melissa Brady, Tribute, Freemans, Nelons, Jeff Stice, LeFevre Quartet, The Old Paths, and more to be announced.
Godsey Media Management is known for the nationally syndicated Music City Show as well as producing and broadcasting live events through TV networks and streaming platforms for many years.
Tags:
11thHour
,
Aaron Wilburn and friends
,
brian free and assurance
,
Freemans
,
Godsey Media Management
,
gold city
,
gospel music
,
Greater Vision
,
Hope Sings
,
ivan parker
,
Jeff Stice
,
Jim and Melissa Brady
,
lefevre quartet
,
legacy five
,
nelons
,
Perrys
,
Southern Gospel Music
,
The Old Paths
,
Tribute
Posted in
announcements
,
artists
|
Comments Off

on HOPE SINGS Introduced by Godsey Media Management
Written by SGN Scoops Staff on August 7, 2018 – 3:30 pm -
The official music video for the hit song, "Sun's Gonna Come Up" by The LeFevre Quartet.
Feel free to like, comment and share!
Watch It Here
Tags:
lefevre quartet
,
Southern Gospel News
Posted in
announcements
|
Comments Off

on Sun's Gonna Come Up- LeFevre Quartet Official Video
Written by Staff on May 4, 2018 – 10:07 am -
Charlie Griffin of SGNScoops' Magazine tells the
story of one of the fastest growing gospel concert series
Carroll Cooke is a man on a mission, with a passion that is manifested by his actions and his love of gospel music. But when you get to know him, you will find out he just loves his family and everyone. He has never met a stranger. Gospel music is just one of his many interests.
His music is rooted in his faith. Cooke says, "I was saved when I was 10 years old. I don't remember the church or the message. I do remember going to my dad and mom, telling them I had to go to the altar. The preacher led me in the sinner's prayer and I accepted Jesus into my heart and he saved me forever. The preacher asked
me to say something and all I could get out was, 'I just want to thank him,' 'I just want to thank him,' and to this day, I still just want to thank him."
Over the years Cooke has been a singer, active church member, choir member, deacon, business owner, husband, father, and community leader. Each phase of his life has been fulfilled in so many ways. Yet in the last five years, his life has come into a richness that is being showcased in the small community of Lowesville, N.C.
His love of gospel music started at a young age. Cooke shares, "My dad (Roy A Cooke), mom (Lois Cooke), sister (now Hazel Sain), and I began singing as a quartet when I was six years old. We did this every weekend for about 15 years, then the next 40 years, I served as minister of music at different churches in and around the surrounding counties.
I have only been trying to promote our music since late 2012.
"My dad was the most influential person in my life," confesses Cooke. "He lived and breathed music. He was the choir director at our local church, and he wanted so badly for everyone who had a desire to sing, to be able to sing, and sing well. He would have V. O. Fossett of the Stamps Baxter Music School from Dallas, Texas, come for two weeks and teach the old shaped notes, along with voice, piano, and harmony. He then would go beg other churches in the area to have Fossett come teach at their church, and he was successful in doing just that. This way, we would attend singing schools about all summer."
Sometimes it was more than just the singing. Cooke loved the buses too. "The first concert I ever remember attending was promoted by Charlie Burke at a ballpark in Newton, N.C. I don't even remember who sang, I just remembered the busses, and thinking what a life that would be. I was probably 10 or 12 at the time. At 75, I have no desire to crawl in one of them, I just love to see them
pull in and pull out."
During those years, his family grew. He became a leader in the community and in the church while developing a successful business. Cooke operated the Lowesville Automotive Warehouse in the Lowesville community near Stanley, N.C. Upon his retirement in 2012, he sold the property to Living Word Ministries.
In that former parts warehouse and store, Living Word Ministries shares the gospel with regular worship services each week since August 2012. Pastor Derrick Dellinger leads a growing church that is on fire for God. Their Outreach ministries are impacting the surrounding communities by helping the needy, feeding the homeless, and loving people. They present the gospel in a way that the new Christian can understand and
the mature disciple can continue to grow and be inspired, in a shame-free environment. No attitudes or judgment found at LWM, just a church family that is excited about what God is doing in the community.
As the church grew, Cooke found a desire to reach the community in a new outreach: Saturday night Southern gospel concerts. With the encouragement of Pastor Dellinger, Cooke started in January 2013 with concerts on the second and fourth Saturday nights of each month. That is 24 concert promotions each year.
Tags:
Carolina Quartet
,
Carroll Cooke
,
Charlie Griffin
,
Cockman Family
,
gospel music
,
Guardians
,
Heart 2 Heart
,
hyssongs
,
Jaidyns Call
,
Jeanne Johnson
,
Jordan's Bridge
,
lefevre quartet
,
Lowesville Gospel Concerts
,
nelons
,
Pine Ridge Boys
,
sgnscoops
,
Sheltons
,
Shireys
,
Troy Burns Family
,
Wisecarvers
Posted in
artists
,
sgn scoops magazine
|
Comments Off

on Carroll Cooke's Lowesville Gospel Concerts Making an Impact
Written by SGN Scoops Staff on December 16, 2017 – 6:48 am -
WAYNESVILLE, NC  – The Dominion Agency reaches an exclusive scheduling agreement with the LeFevre Quartet. Founder, Mike LeFevre, notes, "We are thrilled about our new arrangement with the Dominion Agency. Michael Davis has been a long-time friend. He is a man of great integrity, loves Gospel music and loves and believes in the LeFevre Quartet."
The legendary LeFevre name has been at the forefront of Christian music since 1921, setting a high standard for quality, integrity, and professionalism in the genre of Southern Gospel music. It takes more than a legendary name to gain the recognition the LeFevre Quartet has attracted, but with stellar vocals, high energy performances, and a heart for ministry, this combination of talent is one you will not soon forget. Adding industry awards and chart-topping songs to their credit, this quartet has become an industry icon. A new project release by the LeFevre Quartet is scheduled for spring 2018 on New Day Records.
Michael Davis, Owner of Dominion Agency notes, "What an honor to be given the opportunity of exclusively representing the LeFevre Quartet!  The iconic name LeFevre is legendary in Gospel Music.  I am honored to work side by side with Mike LeFevre who is known as a Godly ministry oriented man.  He has assembled "One of America's Favorite Quartets".  I look forward to working with the LeFevre Quartet for many years to come!"
The agency is proud to represent The Hoppers, LeFevre Quartet, Guardians, Down East Boys, Soul'd Out, Southern Raised, The Taylors, The Littles and more. Presenting Gospel Music artists who excel in both music and ministry is the number one priority of the Dominion Agency.
To schedule an appearance with the LeFevre Quartet, contact Michael Davis at 828-454-5900 or by email at DominionAgency@mddavis.com.
To learn more about the entire Dominion Agency roster of fine artists, visit www.DominionAgency.com.
Follow the LeFevre Quartet through social media outlets such as,
Facebook https://www.facebook.com/pages/The-LeFevre-Quartet/107935839243534
and Twitter https://twitter.com/TheLeFevreLQ.
Visit the LeFevre Quartet online at www.thelefevrequartet.com for up to date news and tour schedule.
Tags:
lefevre quartet
,
Southern Gospel News
Posted in
announcements
|
Comments Off

on Dominion Agency Reaches Exclusive Scheduling Agreement With LeFevre Quartet
Written by SGN Scoops Staff on September 20, 2017 – 9:36 am -
People's Tabernacle Church, 64 Airways Blvd, Savannah, TN will welcome , "LEFEVRE QUARTET", from Atlanta, GA on Sunday, October 1, 2017 at 6:00PM. Pastor Josh & Ashley Franks will also appear. For more information, go to www.joshandashleyfranks.com
Find More Southern Gospel News HERE
Tags:
lefevre quartet
,
Southern Gospel News
Posted in
announcements
|
Comments Off

on Lefevre Quartet In Concert
Written by Staff on June 29, 2016 – 12:50 pm -
A very special congratulations to Jordan and Ali LeFevre on the birth of their son, Jayce Michael LeFevre, born Monday, June 27, 2016 at 6:04am. Jayce weighed in at 6 lbs., 5 oz. and measured 19 ¾ inches long.
Mother and baby are doing well, and the entire family wishes to thank all of you for your love and prayers.
Grandparents, Mike and Kathy LeFevre are overjoyed by this precious gift from God, and thankful that he was delivered into their arms safely.
For more information, visit www.thelefevrequartet.com. 
To book The LeFevre Quartet, please contact us at (661) 747-1952.
For more Gospel music news click here.
Tags:
gospel music
,
Jayce LeFevre
,
Jordan LeFevre
,
lefevre quartet
,
Mike LeFevre
Posted in
announcements
,
artists
|
Comments Off

on JORDAN AND ALI LEFEVRE ANNOUNCE THE BIRTH OF THEIR SON, JAYCE MICHAEL LEFEVRE
Written by Staff on June 13, 2016 – 1:41 pm -
All-Star Salute to Air on TBN

July 15, 2016
Les Beasley accepts the SGMG Harmony Honor in celebration of the Gospel Singing Jubilee on Tuesday, June 7, 2016 at Trinity Music City (TBN) in Nashville, TN. Photo by Chip Woods
(Nashville, TN) – The Southern Gospel Music Guild (SGMG) paid homage to Les Beasley and the Gospel Singing Jubilee at the 2016 SGMG Harmony Honors during an all-star salute on Tuesday, June 7, 2016.
The event, held at Trinity Music City in Hendersonville, TN, was hosted by Jason Crabb and Gerald Wolfe. Musical guests for the evening included Goodman Revival, The Nelons, Karen Peck & New River, LeFevre Quartet, Rambo McGuire, Ronny Hinson, Freedom Quartet, Three Bridges, Second-Half Quartet, Tribute Quartet, and the Inspirations. Additionally, Duane Allen (Oak Ridge Boys) and Willie Wynn (former tenor, Oak Ridge Boys) honored Beasley recounting personal stories and tributes.
Beasley, known for being the lead singer and manager for The Florida Boys, was also a pioneer in Gospel Music TV. Beasley produced the Gospel Singing Jubilee for over two decades. Under Beasley's direction, the popular television program aired on Sunday mornings in every major television market in the United States. Millions viewed the show every Sunday where the careers of many of Gospel Music's most loved artists were launched and some of the most beloved Gospel songs were introduced for the first time.
TBN – Trinity Broadcasting Network – will air the SGMG Harmony Honors during a special television broadcast on
July 15, 2016
.
For more Southern Gospel information click here.
Tags:
Freedom Quartet
,
Goodman Revival
,
Karen Peck & New River
,
lefevre quartet
,
Les Beasley
,
Rambo McGuire
,
ronny hinson
,
Second Half Quartet
,
the nelons
,
three bridges
,
Tribute Quartet
Posted in
announcements
,
artists
|
Comments Off

on 2016 SGMG HARMONY HONORS CELEBRATE LES BEASLEY AND THE GOSPEL SINGING JUBILEE 
Written by SGN Scoops Staff on February 1, 2016 – 6:06 pm -
From The LeFevre Quartet Here is a preview video featuring our new, amazingly talented bass vocalist, Jon Epley.
Find The LeFevre Quartet On Facebook HERE
Here is a preview video featuring our new, amazingly talented bass vocalist, Jon Epley. Comment and let us know what ya think!

Posted by The LeFevre Quartet on Monday, February 1, 2016
Tags:
lefevre quartet
,
southern gospel
Posted in
artists
|
Comments Off

on LeFevre Quartet Video With Jon Epley
Written by Staff on December 24, 2015 – 6:53 am -
For a different look at Christmas, we asked artists what their prayer would be this Holy season. Here is what a few of them had to say:
"Heavenly Father, thank You for all You have done for us and for all You mean to us. Without You, we would have no hope; but because You sent Your Son, Jesus, as the perfect sacrifice for our transgressions, we can be reconciled to You. The Baby in the manger will soon come back as the conquering King to rule and reign over the whole world. Even so, come quickly, Lord Jesus." – Terry Blackwood, artist
"My Christmas prayer would be that the world would know Jesus in a personal way, that there would be no hungry people, no sickness and no dying.  Also, that this world would always be a happy place to live and raise our families. Sounds like Heaven!" – Kelly Nelon Clark, The Nelons
"My Christmas wish is for people to stop including the wise men in the nativity. THEY WEREN'T THERE! Seriously, my prayer is for my kids to see the love of Christ in everything I do this season. That I can help them realize the truest meaning of the season." – Pat Barker, artist
"Funny you should write. Just a few days ago, I was digging out books to
read about the stories behind Christmas carols in preparation for Christmas 2015. I came across a really old book of prayers by Peter Marshall who was Chaplain of the U.S. Senate from 1947 until his death in 1949 This is Peter Marshall's prayer for world peace: 'We pray for our troubled world. Impress upon the minds and hearts of our leaders that until we are at peace with Thee, we can be at peace with no one else, that freedom can exist nowhere unless it exists everywhere, that the strength of this nation does not lie in armies or navies but in the
integrity of her people, that peace is born out of righteousness and nothing else, that the trouble with our world is still people, that peace is not possible until men's hearts, our hearts, and the direction of our wills, are changed. Make us willing to be changed, whatever the cost to our self-sufficiency, whatever the price to our insistence on having our own way.' Amen. The world events of November 2015 are nothing new to God. Human beings still suffer from the same sin-sickness that began with the first man and woman. Hosanna; save us now, Lord. We look for the return of the Prince of Peace." – Larry Ford [Editor's notes: The Prayers of Peter Marshall by Catherine Marshall; Hardcover, Published January 1st 1954 by McGraw-Hill Book Company, In; original title The Prayers of Peter Marshall; ISBN 00070405980 (ISBN13: 9780070405981)]
"Dear God, thanks for sending Your Son to earth as a baby so many years ago. Thank You that He paid the price for our sins by dying on the cross and that He rose again proving that death was defeated. Thanks for family and friends during the time we celebrate His birth and for our freedom to worship." – Robert York of SGN Scoops
"My prayer is that we would always remember the true reason for the Christmas season. It's so easy to be consumed with all of the commercialism, the store sales, the gift giving.
Don't get me wrong; I enjoy all that goes with the season but may we not forget JESUS!" – Mike LeFevre, The LeFevre Quartet
"My Christmas prayers, and Christmas wishes, have changed many times over the years. As a child, of course my wishes and prayers were for something
special under the tree. Then, in later years, as a young father, my Christmas wishes and prayers all became about my children; their well being, their aspirations, their dreams and hopes. Now many years later, they are all grown and gone. I sit here on Thanksgiving evening 2015, looking ahead to the Christmas season. At this time in life, my Christmas wishes and Christmas prayers are solely about the hurting people around me. The older I get, the more people around me, including my loved ones and family, are dealing with spiritual struggles, physical health issues, emotional problems, financial struggles, and even death. My prayers and wishes this Christmas are for those who need help that only the Lord can give." – Ricky Atkinson of Ricky Atkinson and Compassion.
"My Christmas prayer for the season would be for a time of peace around our world and nation. I am a bit of a news junkie and sometimes I just sigh in disbelief at the things going on in our country. I would pray for peace among the different beliefs and races. I would pray for peace and love in broken families. I would ask God to give us a glimpse of His love for us, so that we would remember His love for us is not contingent on how we feel about ourselves. He loves us anyway! Merry Christmas everyone!" – Mark Bishop, artist, Forget The Sea
"My Christmas wish this year is that I will be able to put a smile on at least one person's face. I have really caught the holiday bug and the Christmas spirit this year, doing more decorating of my small residence than usual and going all-out on gifts. I even bought a random ladies purchase at the dollar store. I really can't say why or how I caught it, but this season has already been fun and if somebody gets a smile out of something I do this year, that'll be worth it for me!" – Justin McLeod, blogger, writer for SGN Scoops
"This holiday season I think of the song I just released on my new Christmas CD: 'Let There Be Peace on Earth.' While I realize that complete peace is not possible as we enter the last days, I pray that people would find true peace in Jesus Christ, the One who came to bring peace, not as the world gives, but rather a peace that surpasses our own understanding and brings comfort to a lost, hurting world. (John 14:27)" – Sherry Anne, soloist, writer for SGN Scoops
"It may sound cliche but I wish what the multitude of angels proclaimed that first Christmas night: 'Glory to God in the highest, and on earth peace, good will toward man.'" – Arthur Rice, Kingdom Heirs
"My wish for this Christmas is that the Church will put off its despondency and
reflect Christ to an increasingly desperate world. It's time for Christians to unite. All Christians, not just the Baptists or the Methodists, the Lutherans or Presbyterians, but everyone who is called by the name Christian. We have allowed worldly attitudes and ideas to separate and segregate the Church and it has taken a toll. There's no better time for the Church to arise and boldly proclaim 'I Am A Christian' than right here at Christmas!" – John Rulapaugh, Freedom Quartet
"The truth of the Christmas story is that on that long ago night, a Savior was born to save the world from their sins! This message of salvation and forgiveness, no matter who we are or how far in sin we've gone, is timeless in its beauty! But my Christmas Prayer for you this year, is that you will fully realize in the midst of your daily struggle, in your time of grief, when feeling hurt or betrayed, while experiencing sheer terror because you don't know what tomorrow holds and you simply don't know what to do….you have a Hope! That beautiful, starry, Christmas night, in the form of a tiny baby Boy named Jesus…Hope was born! I don't know where you are in your life right now, you may have run out of answers, but I pray that you'll realize that when you're right in the middle of hopelessness…that's when real Hope is the closest to you. What a wonderful gift to us all, I pray you will unwrap yours this Christmas! Merry Christmas!" — Sylvia M. Green, The Bradys
"Our Christmas Prayer is that we be a light in a dark world and help those in need this season, whether it be by helping the poor, comforting the widows, or sharing the greatest Gift of all: Jesus!" — Amber Eppinette, 11th Hour
"My Christmas Prayer would be that people would begin to see themselves as Christ sees them; to know that Jesus IS the Hope of the world. 'Christ in us – the Hope of Glory.' (Col. 1:27)" – Selena Day, motivational speaker, writer at SGN Scoops
"Our prayer is that for the next year it wouldn't take a holiday to remind us that no day is guaranteed, life is short and loved ones are to be cherished." — Bryan and Y Hutson, Rescue Me Ministries
Tags:
11th Hour
,
Christmas Prayers
,
Freedom Quartet
,
Kelly Nelon
,
Kingdom Heirs
,
Larry Ford
,
lefevre quartet
,
Mark Bishop And Forget The Sea
,
Pat Barker
,
Ricky Atkinson
,
Terry Blackwood
,
the nelons
Posted in
announcements
,
artists
,
christian entertainment
,
Christian interest
,
sgn scoops magazine
|
Comments Off

on Christmas Prayers
Written by SGN Scoops Staff on December 12, 2015 – 4:22 pm -
New Music From The LeFevre Quartet  It's finally complete! Our new project, "Home", is going to the presses and hard copies will be available within the next few weeks. But if you just can't wait that long, you can now purchase and download the MP3 music files from our online store. For those who pre-ordered the MP3 files, an e-mail will be sent out tomorrow with the link for you to download and enjoy! Thank you to everyone for being so patient and kind as we all have anticipated this project.
Purchase your MP3 Downloads now: Here
Tags:
lefevre quartet
,
southern gospel
,
Southern Gospel News
Posted in
announcements
|
Comments Off

on The LeFevre Quartet Has New Music On The Way