Written by Staff on June 28, 2019 – 11:43 am -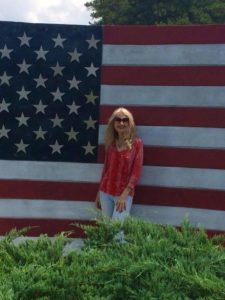 Christian Country artist, Carol Barham, has written a timely song, "America, Come Back!" This distinctive vocalist will be recording a live video for the song on Saturday, June 29, 2019 at 11:00 a.m. local time, in Vernon, Alabama.
An excited Barham says, "We begin filming me in an awesome red and white classic 1955 Chevy, provided by Charles Cook from Vernon!"
"While driving, we will be going to the beautiful Twin Cables Antebellum Home and pulling up in the drive," Barham says.
The song will be videoed by Nelda McKay of Freedom Productions, of Tupelo, Mississippi.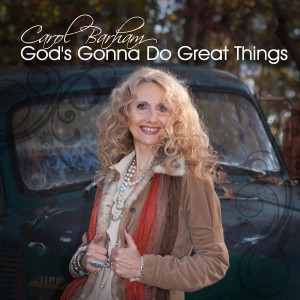 "This has been a dream of mine for a long time. I wrote this song several years ago and believed that God had a plan for it," says Barham."I recorded it at M.A.C. Studio 115A, with Dennis McKay, in 2013. That was the beginning of another dream I had. This song is calling America back to God and its foundation and the belief it was founded upon."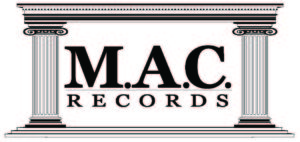 Carol Barham can be heard on Christian Country radio singing the charting song, "God, Oral Roberts, and Billy Graham."
For more information on Carol Barham click HERE.
Read the June SGNScoops Magazine Online HERE
Download SGNScoops Magazine On PDF
HERE
Find SGNScoops Magazine On Facebook
HERE
Listen To Todays Gospel Music
HERE
Tags:
Carol Barham
,
Christian Country Music
,
Dennis McKay
,
gospel music
,
M. A. C. Records
,
M.A.C. Records/Studio 115A
Posted in
announcements
,
artists
|
Comments Off

on Carol Barham calls "America Come Back"
Written by scoopsnews on February 5, 2019 – 5:38 am -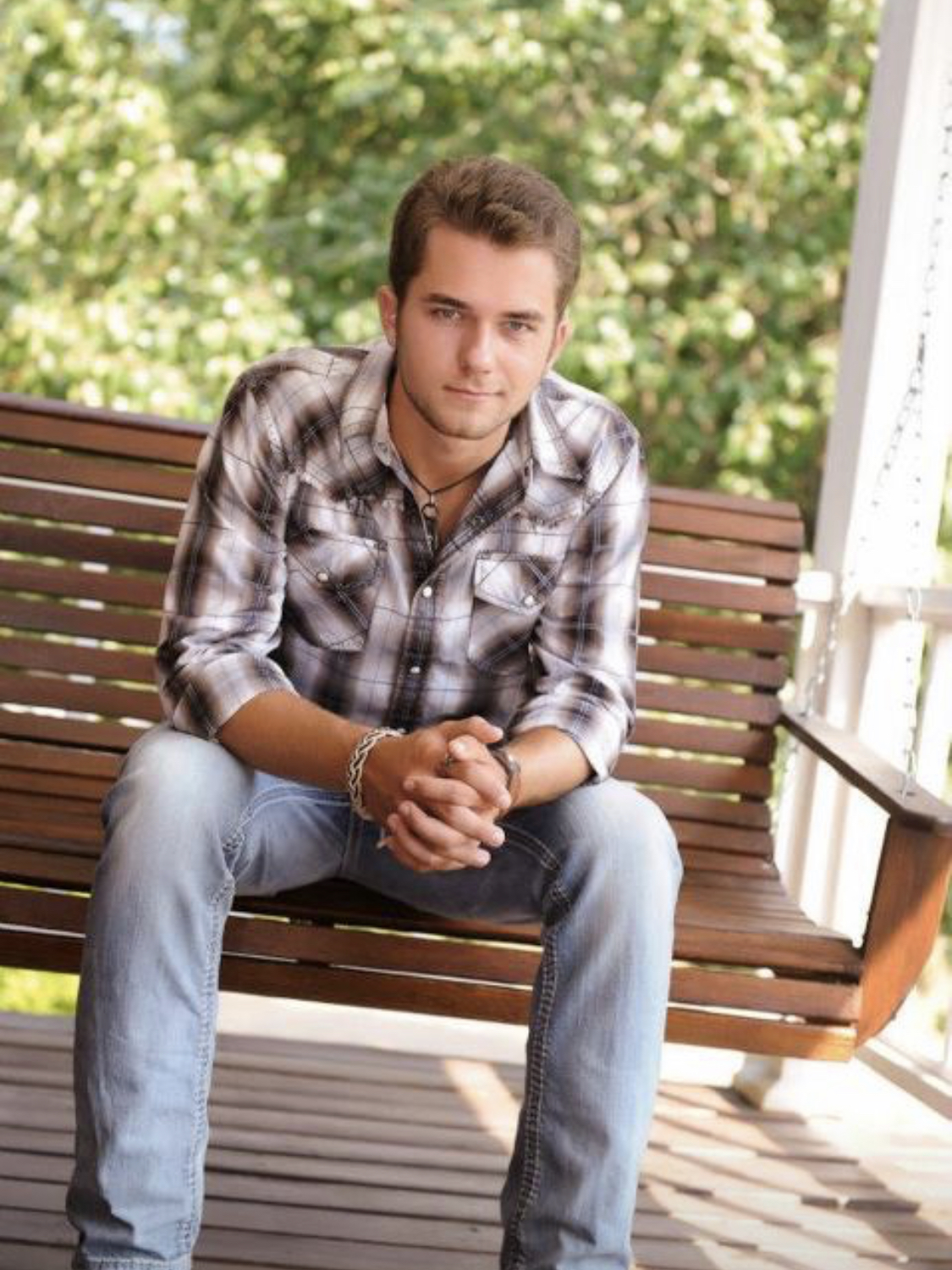 M.A.C. Recording Artist Jesse Reece
Song: Deeper
Writers: Gerald Crabb & Jesse Reece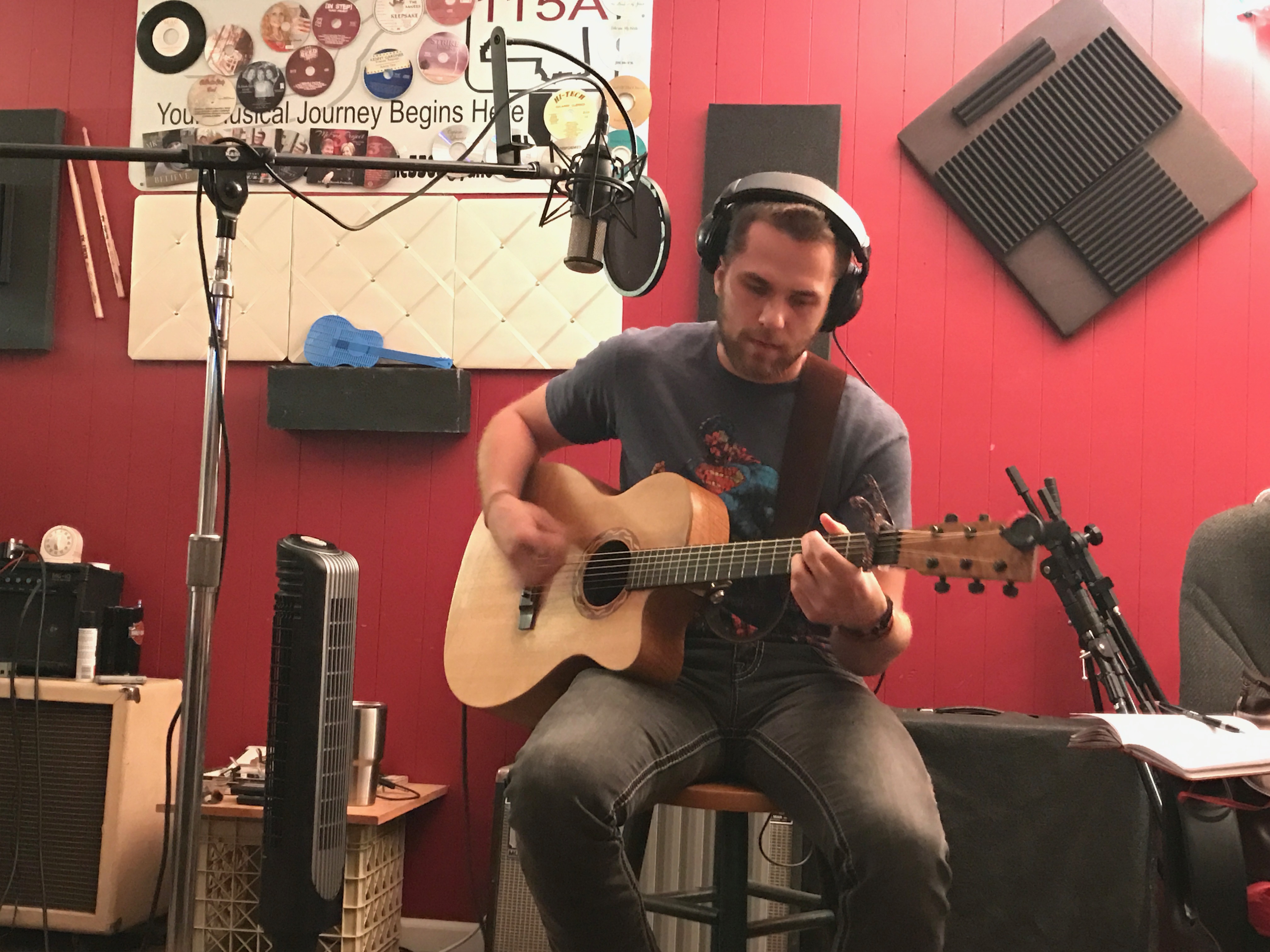 Hear the Story…. HERE
Tags:
Jesse Reece
,
M. A. C. Records
,
M.A.C. Records/Studio 115A
Posted in
announcements
|
Comments Off

on Story Behind The Song "Deeper"… Jesse Reece
Written by scoopsnews on December 3, 2016 – 6:22 pm -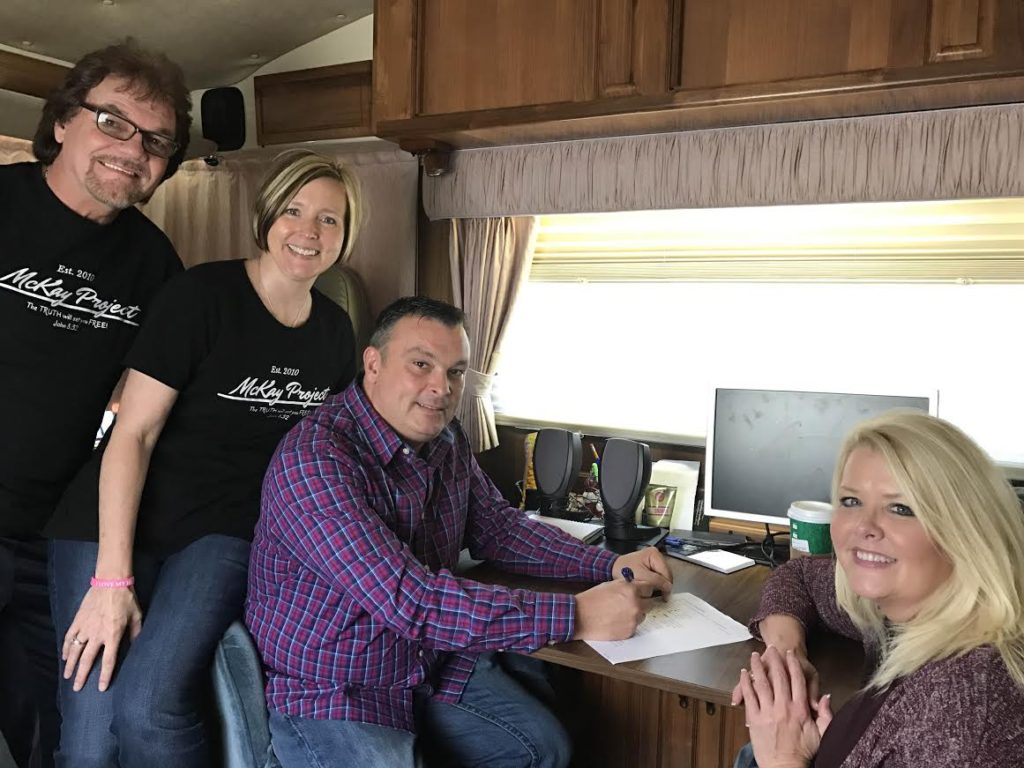 M.A.C. Records and Hey Y'all Media are joining forces once again in radio promotion. Shane Cruse (an M.A.C. Records artist) recently signed an agreement with Hey Y'all Media to promote his newest single, "I Held On", which will be on the January compilation disc.
"We have enjoyed working with Vonda Easley on radio promotions. She works hard for our artists and we look forward to seeing what happens in the future", said Dennis McKay of M.A.C. Records. Vonda adds,   "I am so excited to work this song by Shane Cruse.  Dennis McKay at M.A.C. Records has produced many top-notch artists. Be listening for this one."
Tags:
Hey Ya'll Media
,
M. A. C. Records
,
Shane Cruse
,
Vonda Easley
Posted in
announcements
|
Comments Off

on Hey Ya'll Media Signs M.A.C Artist, Shane Cruse…..
Written by SGN Scoops Staff on May 26, 2016 – 1:08 pm -
Columbus, MS / Jennings, LA (May 26, 2016)  – Dennis McKay, President of M.A.C. Records, announced this morning on the HLE Radio Morning Show with Hunter Logan the creation of two new divisions under the M.A.C. Records label – Magnolia Records and Route 82 Records.
"As our roster of artists has grown and become more diverse, it just seemed natural to create two divisions under the M.A.C. umbrella – one for Southern Gospel/Contemporary and one for Christian Country. Magnolia Records will be the division for our Southern Gospel/Contemporary Christian artists and Route 82 will be the division for our Christian Country artists.  We wanted to stay true to our Mississippi roots which is why we selected the Magnolia theme and Route 82 is a major U.S. highway that runs through our home base of Columbus, MS", commented Dennis McKay, Owner of M.A.C. Records.
In addition to the new divisions, M.A.C. Records is also announcing their continued partnership with Double E Promotions and their new partnership with Hey Y'all Media for exclusive radio promotion. Double E Promotions is one of the top Christian Country radio promotions company and they will be handling radio promotions for the artists on the Route 82 label. The M.A.C. artists have been blessed with a number of charting songs over the past year and a half while working with Double E Promotions.
"It is a great pleasure to work with M.A.C. Records and their great roster of talent, congrats for the expansion. Dennis and Leslie McKay are a blessing to the gospel music industry", commented Perry Edge, President/CEO of Double E Promotions.
Hey Y'all Media is one of the top radio promotions company in Southern Gospel radio and they will be handling radio promotions for the artists on the Magnolia Records label. The first single that is going to radio in June under the new partnership is "God Did It" from Trinity Three's newest project, "The Climb". Trinity Three is the newest artist to sign with M.A.C. Records.
"When Dennis and Leslie approached me about working radio for some of their talented M.A.C. artists, I was very excited. I can't wait to see all the exciting things God has in store!" mentioned Vonda Easley, President/Owner of Hey Y'all Media.
M.A.C. Records makes its home at Studio 115A, the McKay's recording studio, in historic Columbus, Mississippi. M.A.C. Records was a record label owned by Dennis' father, Robert McKay, back in the 60's. The label laid dormant for about 50 years until Dennis and Leslie McKay revived it in 2011 to carry on the tradition of gospel music.
"M.A.C. Records is about ministry to Christian artists, helping them make connections with others, and giving them a place to record the music and message God has given them to share.  We are very proud of all of our artists on the M.A.C. label and we are looking forward to the future", remarked Dennis McKay.
Currently, the artists on the M.A.C. Records label are:
Magnolia Records: Capstone Quartet; Amy Richardson; Shane Cruse; Trinity Three; Mary Katherine Reed
Route 82 Records: Carol Barham; Kenny Gardner; McKay Project
For information about M.A.C. Records, contact Dennis McKay at (662) 889-2829 or via email at info@macrecords.net.
Tags:
M. A. C. Records
Posted in
artists
|
Comments Off

on M.A.C. Records Announces New Divisions & Exclusive Radio Promotions Agreement
Written by Staff on March 2, 2016 – 4:04 pm -
Thank you for joining us on another edition of SGN Scoops' Fast Five. Today, we talk with soloist, Carol Barham. Carol is a Christian Country singer, songwriter from Vernon, Alabama who records on the M.A.C. Records label. A pastor's wife and grandmother, Carol has a passion for ministering to hurting people with her God given talent of songwriting and performing. Her message to others is that God loves them and will save, heal and deliver.
Let's get to know Carol a little better as she answers SGN Scoops' Fast Five questions.
SGN: Tell us about Carol Barham and what we can expect when we come to your concert or ministry/worship service?
Carol: I was born and raised in Tuscaloosa, Alabama and grew up with two brothers, playing guitar and singing Country music.  Music has always been a part of my life and I am thankful for the God-given gift of songwriting. All of my songs are originals and recording them is a dream come true.
My partnership with M.A.C. Records is definitely not an accident. Dennis McKay of M.A.C. Records and I had known each other for several years but lost contact until one day our paths crossed and my dream began to unfold. I knew this was no accident but God had placed Dennis and me in the right place at the right time.
I was one of the first artists to join M.A.C. Records and soon after released my first project, America Come Back, as well as my first single by the same name which was well received. Since then, I have released my second project, God's Gonna Do Great Things, with M.A.C. Records. From this project, the song "You're My Mama," was released to radio through Double E Promotions and charted in both Cash Box Christian Country and Christian Voice Country Gospel.
Ministry has been a part of my life for a long time. My husband Paul and I have pastored Fountain of Life Church in Vernon, Alabama for several years. In addition to pastoring a church, I enjoy traveling and ministering through word and song at conferences and meetings. I have been involved in a number of events such as Gospel Music Fan Fair, Victory Voyage, ICGMA, and M.A.C. Night of Worship. Last year I had the privilege of singing at John Lanier's 25 Year Celebration for his ministry. It was a very memorable opportunity and I am thankful to God for opening that door. This year I am adding two new events and look forward to being a part of both Christian Country Expo and Creekside Gospel Music Convention in Pigeon Forge, TN.
When you come to one of my concerts or ministry events, you can expect God's presence and His anointing to touch and minister to your life. My songs are originals and they resonate with both the saved and the lost. They will always lift up Jesus and bring glory to God. My testimony is one about God's love and His amazing grace to save, heal, and deliver no matter where you are in life. There's no doubt that I believe in miracles from God because He raised my daughter up from total kidney, liver, and lung failure. She is healed and God has blessed her with a wonderful family and children (my grandchildren).
My message to others is this: I believe dreams come true when you are faithful to God. Keep believing and never give up. God is bigger than your lost opportunities.
SGN: Tell us about your current radio single and how you are seeing God use it?
Carol: I am so excited about my new radio single that was just released in January. It is called "Reach Out For The Life Line."  It was recorded and produced by Dennis McKay with M.A.C. Records and released to radio by Double E Promotions (Comp #188).
This song will resonate with everyone that has struggled with any kind of addictions or the person that has been the best that they can be, but they were lost without God. It tells a story of someone very close and special to me traveling down the wrong road of destruction and getting to a place of total despair and hopelessness when they hear a voice telling them, "Child, reach out for the life line. I've come to save your soul today." I am expecting this song to bless many people across the country as they hear it on radio or in my live performances. People have been saved through the song and I am expecting more to give their life to Christ.  I hope people will call their local radio stations and request, "Reach Out For The Life Line."
SGN: When you are out on the road, what is your favorite place to eat?
Carol: I have a few favorites depending on where I may be traveling. Johnny Rockets is such a cool, fun place with the old tunes playing in the background. Jason's Deli has great soups, subs, and a full salad bar. Yummy! Then there is Waffle House. It is always an all-around good place with friends especially late at night after a concert. They have plenty of good coffee!
SGN: You write your own songs, so tell us about your songwriting process.
Carol: I am so thankful to God for the gift of songwriting. My songs come from real life experiences, family crisis, a friend's pain, or a preacher's message. Most of my songs originate from spending time in prayer and praise to God, which is a must as part of my songwriting process. It's just who I am. The Holy Spirit is definitely the one that helps me pen the words and music. Without Him there would be no song. My song, "You're My Mama," is a true story of my childhood with my Mama and how I felt as I grew older and recognized the sacrifices she made for me.
SGN: How can we book Carol Barham and buy your product?
Carol: You can visit me on Facebook (www.facebook.com/carol.barham.37) or email me at carol_g_barham@yahoo.com. You can also give me a call at 205.712.0721
Thanks so much to Carol for her graciousness in answering our SGN Scoops' Fast Five questions. We have enjoyed this look at Carol's music and her heart, and we know our readers have as well. We encourage you to find out more about Carol, see her on tour at Creekside or CCX and listen to her music. You will be blessed.
For more news click here.
Tags:
Carol Barham
,
christian country
,
Double E Promotions
,
M. A. C. Records
,
southern gospel
Posted in
announcements
,
artists
,
Fast Five
|
Comments Off

on Carol Barham on SGN Scoops' Fast Five