Written by Staff on March 9, 2015 – 2:27 pm -
KNOXVILLE, TN – For the third straight year, New Destiny Productions brought back the best combination of quartets for Gospel Winterfest: the award-winning Triumphant Quartet and Soul'd Out Quartet together on stage at Wallace Memorial Baptist Church in Knoxville, TN.
Soul'd Out Quartet from Georgetown, OH opened the concert after Russ Woolard, President of New Destiny Productions, opened with a great song, "Holy Spirit Come In This Place."  After a few songs, Matt Rankin, founder and owner of Soul'd Out who started the group in 2004, introduced the members of the group: Michael Howard, piano and Dusty Barrett, tenor have been with the group for seven
years. Former lead for the Kingsmen Quartet, Bryan Hutson joined the group three-and-a-half years ago and sings lead, and Ian Owen, bass, joined two-and-a-half years ago. Matt writes most of the songs that the group sings.
The fan favorite Southern Gospel male quartet, Triumphant, was up next. Since their beginning 13 years ago at the Louise Mandrell Theater in Pigeon Forge, TN, Triumphant has won dozens of awards nationally, as well as receiving Grammy and Dove nominations. They have also had the opportunity to sing at Carnegie Hall. They opened with the song, "We Will Remember," as well as many more from their repertoire, to the appreciation of the attendees.
Eric Bennett, bass and spokesman for the group, introduced the members of the group.  The only change in the group since its inception has been the piano
player.  The four vocalists are the original members. Eric and David Sutton, tenor for the group, have been standing on stage together for 20 years.  They were members of Kingdom Heirs until Triumphant was formed.  They added Clayton Inman, lead, to the group, who had sung for several groups including Won by One, and Scott Inman, baritone, who is also a prolific songwriter.  The group was close to home, so their families were there and were introduced to the audience.
The concert ended after a little over three hours with both groups on stage singing, 'When The Trumpet Sounds."
North Metro Gospel Singings will present a similar event  

May 30 – 6:00 pm

at Shiloh Hills Baptist Church, Kennesaw, GA with the same two groups. We encourage all Gospel fans in the area to come out,
expecting a great evening of song and ministry!
For more information on Soul'd Out, visit their website
HERE
.
For more on Triumphant Quartet, click on their website
HERE.
Written by Robert York for SGN Scoops.
Tags:
Bryan Hutson
,
Clayton Inman
,
David Sutten
,
Dusty Barrett
,
Eric Bennett
,
Gospel Winterfest
,
Ian Owen
,
Matt Rankin
,
Michael Howar
,
New Destiny Productions
,
scotty Inman
,
soul'd out quartet
,
Tennessee
,
triumphant quartet
Posted in
artists
,
christian entertainment
,
Christian interest
,
gospel events
,
special feature
|
Comments Off

on Triumphant Quartet and Soul'd Out Quartet appear at Gospel Winterfest
Written by SGN Scoops on December 14, 2011 – 4:23 am -
I want to thank the many friends that I have made while being involved in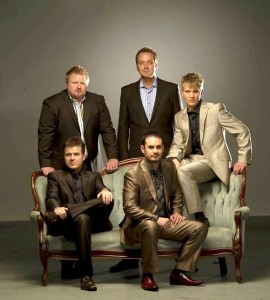 Gospel Music as well as Worship Ministry. You have embraced me since I began singing with my brother in "The New Generation" in 1985. I started traveling fulltime with "The Heartland Quartet" in 1993. Your continued support, love and encouragement through both my tenures with "The Kingsmen" is deeply appreciated. In early November, I decided to follow God's leading and give my resignation with "The Kingsmen."
January of 2012 will mark a new chapter in my gospel music career. I will be joining one of America's best new groups, "Soul'd Out Quartet." In fact, the group was awarded "Horizon Group of The Year" (Favorite New Group) in the Singing News Magazine Fan Awards in 2010. Matt Rankin (lead), Dusty Barrett (tenor), Matt Fouch (bass) and Michael Howard (piano) make up "Soul'd Out Quartet." I will share lead vocalist duties with Matt Rankin. SOQT is a solid quartet who sings straight ahead Southern Gospel Music with a progressive sound. I'm very excited to see what God has in store for our future! Over the past several years, I have developed a friendship with members of the group. I believe the men of "Soul'd Out" are men of integrity and have a heart for ministry that mirrors my own passion. I know my friends and family will love the music and ministry of "Soul'd Out" as much as I do.
My wife, Yvonne, and I have been seeking God and wise counsel about this decision and feel that this is a door God has opened. The tour schedule for "Soul'd Out" is a better fit for me as a husband and father. This opportunity will also allow us to reach our long term goals as a family.
I joined my all time favorite group "The Kingsmen" in 1996 under the late Eldridge and Greg Fox. The 5 years that I spent learning from the Fox's, the late Jim Hamill and Ray Reese were some of the best years of my life. Upon returning for my second run with "The Kingsmen" in 2007, we have seen lives changed through our music. I want to thank Ray and Brandon Reese and "The Kingsmen" for allowing me to be a part of the continuing Kingsmen legacy.
I would like to ask for your continued support, encouragement and prayers for my family and both groups. I am looking forward to seeing each of you at upcoming "Soul'd Out Quartet" concerts. Please check our website for upcoming performances www.souldoutquartet.com  .
In His Will,
Bryan
Tags:
Brandon Resse
,
Dusty Barrett
,
Matt Fouch
,
Matt Rankin
,
Ray Reese
,
soul'd out quartet
,
Southern Gospel Music
,
Southern Gospel News
,
The Kingsmen
Posted in
announcements
|
Comments Off

on Open letter from Bryan Hutson