Written by Staff on November 9, 2017 – 12:03 pm -
Ponder, Sykes & Wright releases New Hits Collection and Gears Up for 2018 Tour Schedule
NASHVILLE, Tenn.—November 9th, 2017—Gaither Music Group has just announced the release of Set List, The Best of Ponder, Sykes & Wright, scheduled to release digitally on December 1st to outlets everywhere including iTunes, Amazon, Gaither.com and others.  The recording features some of the most requested hits and favorite songs from this trio, known for seamless, three-part harmony and soothing blends.
David Ponder, Michael Sykes andWoody Wright have been performing together for nearly 40 years.  Individually, they are acclaimed singers and musicians with multiple awards, national platform performances and producer credits.  Together, however, they possess a sound and style all their own—one with country roots, pop sensibilities and the gospel message.
"Set List is a mixture of studio and live cuts, radio releases and a few surprises," stated Wright.  "Most everywhere I play solo concerts someone will say they remember Ponder Sykes & Wright.  So hopefully those folks will enjoy this collection."
That collection includes songs like"I Wouldn't Take Nothin' for My Journey," "Higher Ground," "He Still Speaks," "I Know Where There's Water" and more.  This "set list" of songs will be referred to often as the group hits the road this winter and spring for their first tour together in years.
"We've discussed putting live dates on the calendar pretty much since we stopped booking dates!" said Wright.  "We've been 'studio dogs' for so long, but all three of us had the childhood dream to play live music.  It's way past time for us to hear and share the PS&W harmony live again."
Through decades of producing, writing and recording, that harmony has never lost its impact on the guys.  "This vocal blend is special to me because it was born in my living room," Wright continued.  "The three of us were in another group together at the time, and we were early for a rehearsal at my house.  We sang the Commodores' 'Sail On' and heard a harmony buzz I'm still not over, nearly 40 years later."
"I'm ready to share hope as we travel," stated Ponder, who has experienced newness of life firsthand since he underwent a heart transplant surgery last year.  "On August 5, 2016, God completely healed my severe heart damage/failure by giving me a new heart. God showed me it was part of His plan for me to be healthy so He could use me with Michael and Woody to give people hope–for health, for relationships and hope in Jesus Christ.  I'm ready to share that hope."
Set List, The Best of Ponder, Sykes & Wright, will be exclusively distributed by Capitol Christian Music Group and Universal Music.
For further information regarding the group visit them at their webpage or on Facebook. Click here for booking or for tour shedule.
For further information about the Gaither Homecoming family of artists visit the Gaither webpage, Facebook page or on Twitter.
SGNScoops Magazine features Bill Gaither as the cover feature here.
ABOUT DAVID PONDER
David Ponder has been working in studios since the mid-'90s, using his talents as an engineer, digital editor, singer, acoustic guitar player, percussionist, composer, vocal engineer and bass player.  He has worked with a "who's who of artists," including the Gaither Vocal Band, The Hagees, Bill Gaither, Russ Taff, The Oak Ridge Boys, Jessy Dixon, Cherryholmes, Karen Peck & New River, Jeff & Sheri Easter, Mark Lowry, Dottie Rambo, The Hoppers, The Isaacs, the Martins, The Crabb Family, Vestal Goodman, Bill & Gloria Gaither and more.
ABOUT MICHAEL SYKES
Winner of more than a dozen GMA Dove Awards and multiple GRAMMY ® nominations, Michael Sykes is a musician, songwriter, singer and producer.  Setting out for Nashville at 18 years of age, he began playing piano for various country and gospel groups and soon found himself offering creative input with group harmonies before becoming a producer.
Sykes has produced albums for the industry's most esteemed artists, including the Gaither Vocal Band, Russ Taff, the Martins, Jeff and Sheri Easter and his full-circle achievement as producer of The Oak Ridge Boys' DOVE Award-winning album From the Heart.  He has also expressed his artistry through his songwriting accomplishments, including much-loved songs like "Prayer Warrior," "King of Who I Am," "Knowing You'll Be There" and "Make It Real."  His love for harmony has made him a natural singer as a vocalist with Goodman Revival and Ponder Sykes & Wright.
ABOUT WOODY WRIGHT
Woody Wright grew up studying the writings of Dad Speer, Charles Wesley, Fanny Crosby, Larry Gatlin and Kris Kristofferson, among others.  Digesting every liner note, song credit and publishing company name, his dream in life was for a gospel or country music artist to sing one of the songs he was writing.
And a few did!  Those credits include such artists as the Gaither Vocal Band, Charley Pride, Mark Lowry, Russ Taff, Jeff & Sheri Easter, The Isaacs, William Lee Golden, Buddy Greene, Karen Peck & New River, Judy Martin Hess, the Booth Brothers, Tanya Goodman Sykes, Chonda Pierce, Lynda Randle, Sammy Hall, Christ Church Choir, The Lewis Family and many more.  A multi-artist concept CD and DVD project called Circuit Rider, that he created with Suzanne Jennings, was just released.
For the latest issue of SGNScoops Magazine click here.
For the latest Gospel music news click here.
For online Gospel music radio click here.
Tags:
bill gaither
,
Christian Music
,
David Ponder
,
gospel music
,
Michael Sykes
,
Ponder Sykes and Wright
,
Woody Wright
Posted in
announcements
,
artists
|
Comments Off

on Gospel Music Trio Ponder, Sykes & Wright Creates New "Set List"
Written by Staff on January 21, 2016 – 9:45 am -
SGN Scoops wishes Rick Webb of the Rick Webb Family and Michael Sykes of the Goodman Revival a very very Happy Birthday today!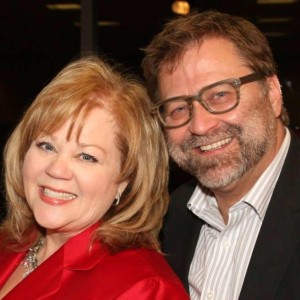 Michael Sykes is the husband of Tanya Goodman Sykes, and is a well-known vocalist, producer, and everything-about-music man. We are so happy that he and his wife and Johnny Minick brought back the sound of the Goodmans with their group, Goodman Revival! The group released its first album last year and the singles have been on the charts ever since! Email goodmanrevival@gmail.com ; Press contact cwinstead@springhillmusic.com
Rick Webb and the Rick Webb Family, consisting of his wife Phyllis, son Parker Webb and daughter Hannah Webb, has been singing for over 34 years. 15 recordings, many number one songs, and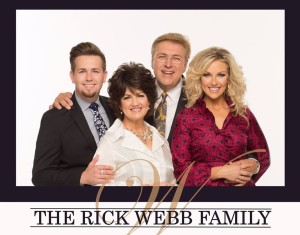 a sound that encompasses all generations, the Rick Webb Family continue to move to the forefront of the Christian music scene! Email RickWebbFamily@aol.com ; Press contact publicity@rickwebbfamily.com
Happy Birthday to these two fine gentlemen!
For more news click here.
Tags:
Goodman Revival
,
Michael Sykes
,
Rick Webb
,
Rick Webb Family
Posted in
announcements
,
artists
|
Comments Off

on Michael Sykes and Rick Webb Celebrate Birthdays!
Written by Staff on December 30, 2015 – 7:45 am -
Nashville, TN (December 30, 2015) – Dean Newkirk announces today that his debut solo project "Hope Found" has been released. The project was completely funded through friends and family who had complete confidence that Newkirk had found the right combination for this breakthrough endeavor.
Joining Newkirk at the production reins of the 12 song record were three award winning powerhouses including Kevin Ward, Michael Sykes and the late Lari Goss. Their collaborative efforts engaged various musical genres with one clear message of the Gospel that hope can be found in Christ.
Producer Kevin Ward comments: "I knew from talking to Dean that this would be a 'dream' project for him. The goals that he had for this project were nothing short of inspiring."
Featured guests include the country super group Restless Heart, the sweet soprano vocals of Katy Peach and the stellar accapella ensemble Voices of Lee. "It was an honor for me to work with the entire team involved. It's my prayer that the songs and message would be a source of encouragement and hope as we follow Christ," Newkirk explained.
"Hope Found" features a perfect blend of Southern Gospel, inspirational, country and more. With soaring melodies and powerful lyrics this authentic work includes songs penned by Newkirk as well as songs from the finest and most respected writers in the industry. Writers Marty Funderburk, Joel Lindsey, Sue C. Smith, Rebecca J. Peck, Lanny Wolfe, Melodie Tunney, Wayne Haun, Dwight Liles and Bill & Gloria Gaither are among those contributing to the project.
From the Gaither favorite, "Plenty Of Room In The Family", to the stirringly orchestrated Christian power ballad, "Undivided", to the soulful gospel original "Draw Me Nearer", "Hope Found" features newly arranged classics and brand new tunes alike.
Dean Newkirk is a gifted musician and communicator who uses his warm tenor vocals and piano talents to share the Gospel as a worship leader and songwriter.
To order physical CDs of "Hope Found" visit: DeanNewkirk.com
"Hope Found" can be purchased from the following digital outlets:
iTunes: bit.ly/HopeFound
Google Play: bit.ly/HopeFoundGooglePlay
Tidal: bit.ly/HopeFoundTidal
LIKE Dean Newkirk Music on Facebook: Facebook.com/DeanNewkirkMusic
FOLLOW Dean Newkirk on Twitter: Twitter.com/DeanNewkirk
For more news visit SGN Scoops on Facebook.
Tags:
Dean Newkirk
,
Lari Goss
,
Michael Sykes
Posted in
announcements
,
artists
|
Comments Off

on Dean Newkirk debuts new project
Written by Staff on August 11, 2015 – 11:12 am -
The name Goodman is synonymous with Southern Gospel Music. This legendary group will forever be remembered for their timeless classics, such as, "I Wouldn't Take Nothing for My Journey Now" and "Who Am I."  While Howard, Vestal, Rusty, and Sam are now singing on Heaven's shores, another generation of Goodmans has stepped up to continue the family's musical legacy. Tanya Goodman Sykes, Michael Sykes, and Johnny Minick are singing songs in the key of happy. What was thought to be a one-time special performance at Johnny's church, River of Life Assembly of God Church, in Smyrna, Tennessee, has now blossomed into a new ministry. Goodman Revival seeks to not only maintain the uniqueness of the Happy Goodman Family musical style, but to also preserve the purpose of ministry: to share the love of Jesus Christ every time God opens the door.
Sometimes, it is evident that God works in mysterious ways. Tanya says the formation of this new ministry was a complete surprise, yet a tremendous blessing. She discussed their decision to move back to Tennessee: "When we first moved back here, we were staying with Johnny and Sherry while we were looking for a house. One Sunday, I sang, 'Who Am I?'  Just different things, and Johnny would play, and he and Michael would sing harmonies. Then one Sunday, we decided to sing, 'Until You've Known the Love of God.'  We worked it up on Saturday night and we did it on Sunday. At that time, they were posting the services online and putting stuff on YouTube. I saw it on YouTube and it had like 10 or 15,000 hits. We were just shocked. A few months went by and a promoter called us. He said, 'I want to know about how I can get Johnny, Tanya, and Michael to come and sing.' We said, 'We don't have a group.'"
According to Tanya, the promoter wanted to schedule the group for a reminiscing night of Gospel Music, featuring Tanya, Johnny, and Michael, along with the Rambos and Hinsons. Tanya said they decided it would be fun, but they had to learn more songs to sing, since they had only prepared a couple for church. She said someone got very excited about their limited performances and gave them the money to make a record.  Soon the Gaithers wanted them to do a video and as they say, they rest is history. That's how Goodman Revival was born.
Goodman Revival has, of course, a strong musical influence from the original Happy Goodman Family.  As the daughter of Rusty Goodman, Tanya shares her father's heart for ministry. So do Johnny and Michael.  Tanya added, "My dad was a stickler for a good song. A lyric was really important to him and it was also really important that the melody marry that lyric and really represent what that lyric was about, so we all are very picky about songs. One of the things that Michael, Johnny, and I learned by example from my family is that you just need to use the gift that God put in you." Read more »
Tags:
Goodman Revival
,
Goodmans
,
Johnny Minick
,
Michael Sykes
,
SGNScoops Magazine
,
Southern Gospel Music
,
Tanya Goodman
Posted in
artists
,
christian entertainment
,
Christian interest
,
industry news
,
sgn scoops magazine
|
Comments Off

on Goodman Revival: A Happy Surprise
Written by SGN Scoops Staff on October 9, 2014 – 9:25 am -
NASHVILLE, Tenn.—October 9, 2014—Gaither Music Group is excited to announce a partnership with newly formed trio Goodman Revival, of Smyrna, TN. Tanya Goodman Sykes, Michael Sykes and Johnny Minick, each of whom are seasoned Christian music veterans, have joined together to perform and record as a trio, capturing the musical styles and heritage that have endeared them to countless people around the world.
"This music has become the fabric of our lives," describes Goodman Sykes.  "The legacy of my family has contributed to each of us. They were our mentors. They taught us to not do what everyone else does…but to be true to what you are. So we chose the songs we loved and put our fingerprints on them.  If we can honor our roots and sing with the same spirit that inspired us, we will feel accomplished."
Accomplishments are nothing new to this team of veteran singers and musicians.  After singing with her family, including her father, Rusty Goodman, as a teenager, Tanya performed solo concerts and toured with Michael whom she had met and married while traveling.  Amidst becoming a mother to two daughters, she found time to be a member of the trio Heirloom, record a GRAMMY® Award-winning album of lullabies for children, sing on numerous recordings as a Nashville studio singer and become a featured soloist in Nashville's Christ Church Choir.
Before playing piano on the road with The Goodmans, Michael toured with artists including the Hemphills, Ponder, Sykes & Wright, Sammy Hall and Willie Wynn and the Tennesseans. He then began working as a producer where he blossomed, shaping the recordings and careers of artists including the Gaither Vocal Band, The Martins, The Oak Ridge Boys, J.D. Sumner & The Stamps, The Imperials, Dottie Rambo, Russ Taff and Michael English among others.
On the road since the age of 17, Minick performed with The Happy Goodman Family in the mid-'70s as a piano player before starting his own family group.  In 1996, he rejoined The Goodmans, forming a trio with Howard and Vestal Goodman.  The three of them toured together for five years, recorded several projects and appeared regularly on the 
Gaither Homecoming
 events. In addition to his singing career, in 1993, Minick started
River of Life Church
, in Smyrna, TN, which he still pastors today.
"Singing with Goodman Revival feels like more of a gift than anything," explains Minick.  "God has given us something with this. We love what we do, and we spend a lot of time laughing!"
"There is a trust between us," says Goodman Sykes.  "Friendship is at the core of what we are doing, and we have a wealth of shared experience, growing up in church all the time and having this music as such a big part of our lives.  We are taking things a day at a time, walking through doors as they open and enjoying this adventure."
Part of that adventure has resulted in their debut recording, Songs in the Key of Happy (Gaither Music Group), which is scheduled to release in January of 2015, along with a companion live performance video hosted by Bill Gaither.
"We are all 'family,' so we have a good time," explains Sykes.  "Our time together in the studio, well, I can hardly talk about it.  It's real.  I didn't expect to feel this. It just feels right."
The
Songs in the Key of Happy
CD and DVD will be exclusively distributed by
Capitol Christian Distribution
and will be available throughout general market stores and the Christian marketplace in addition to online retailers including
iTunes, Amazon
and 
www.gaither.com
.
Tags:
Goodman Revival
,
Johnny Minick
,
Michael Sykes
,
Songs in the Key of Happy
,
southern gospel
,
Tanya Goodman Sykes
Posted in
announcements
|
Comments Off

on GOODMAN REVIVAL: Singing in the Key of Happy
Written by Staff on March 4, 2014 – 2:03 pm -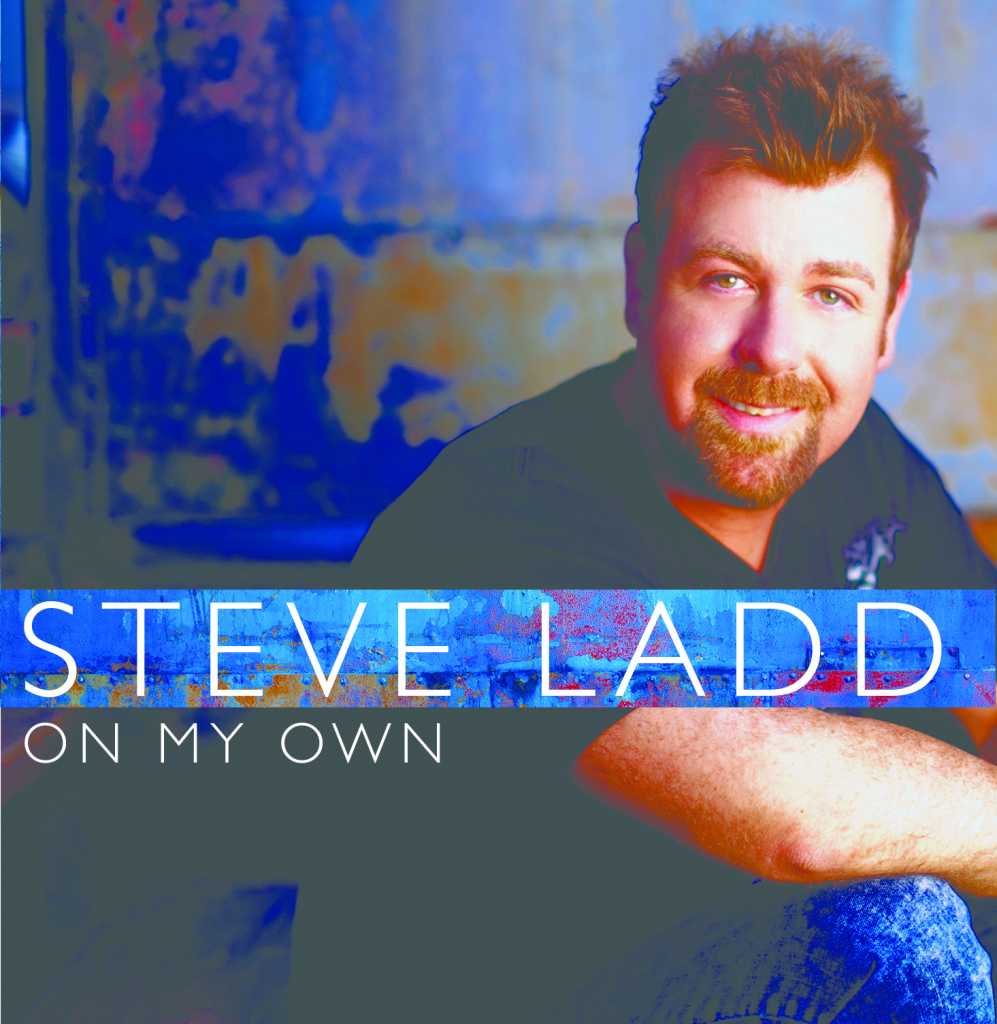 From the Anchormen to Gold City, Steve Ladd's career in Southern Gospel carried him across the country and across the airwaves as one of the top Gospel tenors in the late 1990's through to 2009. Since that time, Ladd has recorded three solo albums, with his latest CD On My Own containing a mix of songs that showcase his vocal range, evolving musical style and deep passion for the lost. In this season of giving, he shares how he has also expanded his ministry to giving to those who can't give back, through assisting with Compassion International and also The Bridge Ministry in Nashville, Tennessee.
Steve Ladd recently spoke with Scoops about his new album. "I'm so proud of On My Own," said Ladd. "I had a lot of help making it from the fans getting behind it and supporting the project, to the people involved in making it a reality. My friends and legends Michael Sykes and Michael English, along with myself, produced the album. These songs are exactly what I wanted to say in this time of my life, and I'm getting reports of how some of the songs are having life changing results!"
Gospel artist Michael English says he's a fan of this versatile soloist. "Steve Ladd is one of the best singers I've had the privilege of knowing and producing. He's also one of my best friends. I've never known a more humble and giving man. I'm honored to have worked with him on this new project. You will not be disappointed when you hear it."
Ladd had some well-known artists assist with background vocals on the CD, including Joyce Martin and Michael English. Another vocalist is immediately recognizable on her trademark song, which Ladd competently covers on this project. "Master Of The Wind has always been a favorite of mine and to do a duet with Candy Christmas just made it that much more special," said Ladd. "Candy is a great friend and she's full of the love and compassion of Jesus. I became involved with her Bridge Ministry when we moved to the Nashville area a few years ago. It has changed my outlook on true ministry and I'm honored to be a small part of what she's doing under that bridge every Tuesday night!
The Jefferson Street Bridge in Nashville, Tennessee is home to many homeless, poor and food-insecure, or those who don't know where their next meal is coming from. Candy Hemphill Christmas began The Bridge Ministry in 2004 by taking hot meals to those living beneath the bridge. Today The Bridge Ministry is a non-profit organization that provides food and clothing every Tuesday night, as well as encompassing a warehouse that acts a food bank for other organizations. The Ministry also provides education, skills training and raises awareness of inner-city issues.
Each week the Bridge Ministry also provides music and preaching along with food and clothing, and this outreach has become very special to Steve Ladd. "I try to be there every single Tuesday unless I'm on the road or my children have a school function," says Ladd. "Whether it's two degrees or 102 degrees outside, the homeless and poverty stricken are still there needing our help and we are called to be Jesus' hands Read more »
Tags:
December 2013
,
Gospel
,
Joyce Martin
,
Lorraine Walker
,
March 2014
,
Michael English
,
Michael Sykes
,
Nashville TN
,
On My Own
,
sgn scoops
,
Steve Ladd
,
The Bridge Ministry
Posted in
artists
|
Comments Off

on Giving The Gift – Steve Ladd
Written by SGN Scoops on February 13, 2013 – 8:25 pm -
"A Faithful Journey"
Canton Junction
By Jennifer Campbell, 
(SGNScoops Magazine, November 2012)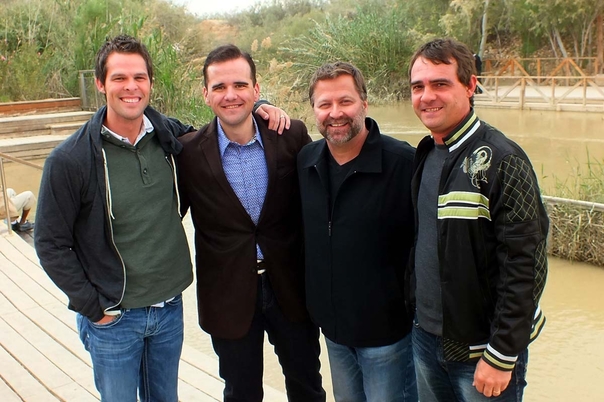 Have you ever encountered a crossroads in life?  Sometimes in life, we may not plan out the course our lives will take.  But God knows the path that we will travel down along life's journey, and He knows where these roads will intersect.  One Sunday morning, four individuals joined their voices in song, unaware of the harmony that would bring them together as a group.  Matthew Hagee, Aaron Crabb, Michael Sykes, and Tim Duncan came to a crossroads.  Instead of going four separate directions, they faithfully followed God's footsteps.  And His footsteps traveled down the road to Canton Junction.
Canton Junction was born from a special musical performance at Cornerstone Church in San Antonio, Texas.  As the group began to sing, it became clear that the harmony within the group, both literally and figuratively, was a rare find.  The group's name, Canton Junction, means "the crossroads of different subjects or regions into one gathering point."  On the day they came together to sing in one accord, that was their gathering point.  The different regions where they live and diverse musical backgrounds they come from represent the crossroads of different subjects.  Yet, no matter how different they may be, they sing for one reason and one reason alone: to spread the Gospel of Jesus Christ.
While they are a quartet, Canton Junction represents so much more than four-part harmony.  They have dozens of GMA Dove Awards, Grammy nominations, and other accolades between them.  In addition, they have over 85 years of experience between them.  Their styles of music range from traditional hymns to the Eagles and Southern Gospel to big band.  Needless to say, there is something for everyone.  And the best part of all is that every song is sung for the sole purpose of sharing God's grace with everyone who hears them.
For over a decade, the lead singer of Canton Junction, Aaron Crabb, traveled with the renowned group The Crabb Family.  During this chapter in his musical journey, he sang and produced 19 number one gospel songs.  This Kentucky-born individual has performed at Carnegie Hall, the Grand Ole Opry, and many other prestigious locations.  Yet all the while, he simply loves the Lord, his family, and singing.  Aaron holds a firm belief that God can use music to heal hearts and that the Truth gets us through the many obstacles that we may encounter.
Canton Junction is proud to have award-winning bass singer, Tim Duncan, on board with them.  An original member of Ernie Haase and Signature Sound, Tim describes himself as a "quartet man."  He received the Singing News Fan Award for Best Bass in 2006.  Tim said his earliest memories of music were of his dad buying quartet records.  It was in these moments that he fell in love with the thrill of hearing long endings, the tenor soaring, and the bass booming.  Bringing to the table 16 years of full-time singing experience, along with his involvement with Billboard-topping albums and DVDs, he still remains down to earth.  For Tim, it's not about the awards and honors, but instead, it's about the reason he sings: he loves to make people happy by singing the best music in the world – music that communicates the Best News ever.
Continuing a six-generation legacy of ministry, Matthew Hagee sings tenor for Canton Junction.  Matthew grew up singing around the piano with his family.  He serves as Executive Pastor of Cornerstone Church, alongside his father, John Hagee, Founding Pastor.  Having graduated from Oral Roberts University School of Business, Matthew is also a gifted speaker and author, in addition to being an accomplished vocalist.  He has authored two books, "Shaken, Not Shattered" and "Response-Able."  When he is not on stage, he lives a truly Texan lifestyle, trading horses and cattle in his spare time.
The group's baritone is no stranger to gospel music, having enjoyed a long and successful run in Nashville as a producer, songwriter, and business owner.  Michael Sykes has produced award-winning albums for artists such as the Gaither Vocal Band, Russ Taff, The Martins, Jeff and Sheri Easter, and The Oak Ridge Boys.  His love for harmony, along with his tenure with Ponder, Sykes, & Wright, makes him a natural group vocalist.  Although Michael has received multiple GMA Dove Awards for producing and songwriting, he is a country boy at heart who has a gift for making music.
I had the opportunity to interview Matthew recently and found that he not only preaches what he sings, but also lives what he preaches.  I pray you enjoy reading his responses to the questions I presented to him.
Matthew said that it's hard to remember when he first heard Southern Gospel Music.  He said, "It's difficult to say when church music, family music, fun music was and is Southern Gospel Music.  It wasn't until someone told us what we were listening to that we knew what to call the music that was such a big part of our everyday lives.  I have always loved Gospel Music of every kind and type.  From an early age my family memories are around the piano singing the songs of the church.  My father has always made it a point to pursue excellent, God-honoring music in our church, and as long as those two elements were first and foremost, then the style really didn't matter.   From big band to bluegrass it all has a place."
Now that he is a part of a Gospel singing group, Mathew says that following in the steps of some of the greatest Gospel Music Legends is nearly incomprehensible.  "To even be mentioned in phrases with people that you admire so dearly seems to be beyond anything we could have imagined for Canton Junction," said Matthew.
Mathew said his greatest influence has been his father, John Hagee.  He added, "Outside of my father in music, there have been many – George Younce, Glen Payne, Lari Goss, Ben Speer, and Bill Gaither – not to mention the gentlemen I'm privileged to work with now."
As a singer, the lyrics of songs become a very important part of your life.  Matthew said if he could write a song to describe his life so far, he would title the song, "Blessed."  Concerning a song that has blessed him personally, he responded, "That is something that changes from day to day and season to season.   Whether it is a season of joy or hardship, the greatest endorsement I can give to Gospel Music is that it always meets the needs of the moment."
Matthew is definitely a family man.  Matthew said, "Anywhere my wife and kids are happy is paradise to me."  He and his wife Kendal are blessed with three children, Hannah Rose, John William and Joel Charles, and are looking forward to the birth of their fourth child in April 2013.  He says he balances his time between family and ministry by purposely devoting his time to whatever it is he is doing.  "When I'm with my family, I'm with my family," Matthew said.  "When I am working, I am working.  Whatever I am doing at the moment is what I am 100% invested in."
Matthew shared some wisdom to young artists who are just starting out.  He said, "Always honor God; make worship a priority and endure."  Matthew said, "God is alive and well and watching."  Canton Junction follows this advice, understanding the fact that we should live our lives in honor of our Heavenly Father, making Him proud when He watches us along the road of life.
More About Matt
Most Encouraging Scripture: Jeremiah 1:5
Favorite Restaurant: "What are you hungry for?"
Favorite Book: Whichever one is in my hand at the moment.  I love to read!
The group is excited to see what great things God has in store for them as they seek His direction on their musical journey.  Their journey has literally taken them around the world with their tour of Israel where they performed for Prime Minister Netanyahu.  Additionally, they recently recorded a live concert in San Antonio.  "It was one of the most exciting musical events that I have ever been a part of," stated Matthew.  "We are looking forward to sharing the evening in a video release very soon."
Canton Junction has experienced great success throughout the time they have been sharing the Good News through song.  And it is certain that they will continue to have tremendous success for years to come.  For Matthew, and quite assuredly the other members of the group, the best part of traveling and singing as Canton Junction is the "opportunity to see people blessed by the message of the music that we sing and to enjoy singing with friends that mean so much."  That is what it is truly all about: the message in the music, the music along the journey, and the faithful journey traveled by Canton Junction.
Canton Junction recently celebrated their chart-topping radio success at a special luncheon. The quartet's debut single, "Hold On," written by Gerald Crabb, reached #1 on The Christian Voice singles chart, while currently holding the #2 position on The Singing News.  To order Canton Junction's debut album, visit: http://www.differencemedia.org.
For More information, visit Canton Junction on facebook: https://www.facebook.com/CantonJunctionMusic
If you enjoyed this article, please download the latest issue of SGNScoops Magazine.  February's issue highlights the ministries of The Nelons, The Browders, Lindsay Huggins, Gerald Crabb and more.   Here:
Tags:
Aaron Crabb
,
Canton Junction
,
cornerstone Church
,
gerald crabb
,
Jennifer Campbell
,
JOHN HAGEE
,
Matt Hagee
,
Michael Sykes
,
SGNScoops Magazine
,
southern gospel
,
Southern Gospel News
,
Tim Duncan
Posted in
announcements
,
sgn scoops magazine
|
Comments Off

on Canton Junction: A Faithful Journey!
Written by SGN Scoops on February 12, 2013 – 5:15 pm -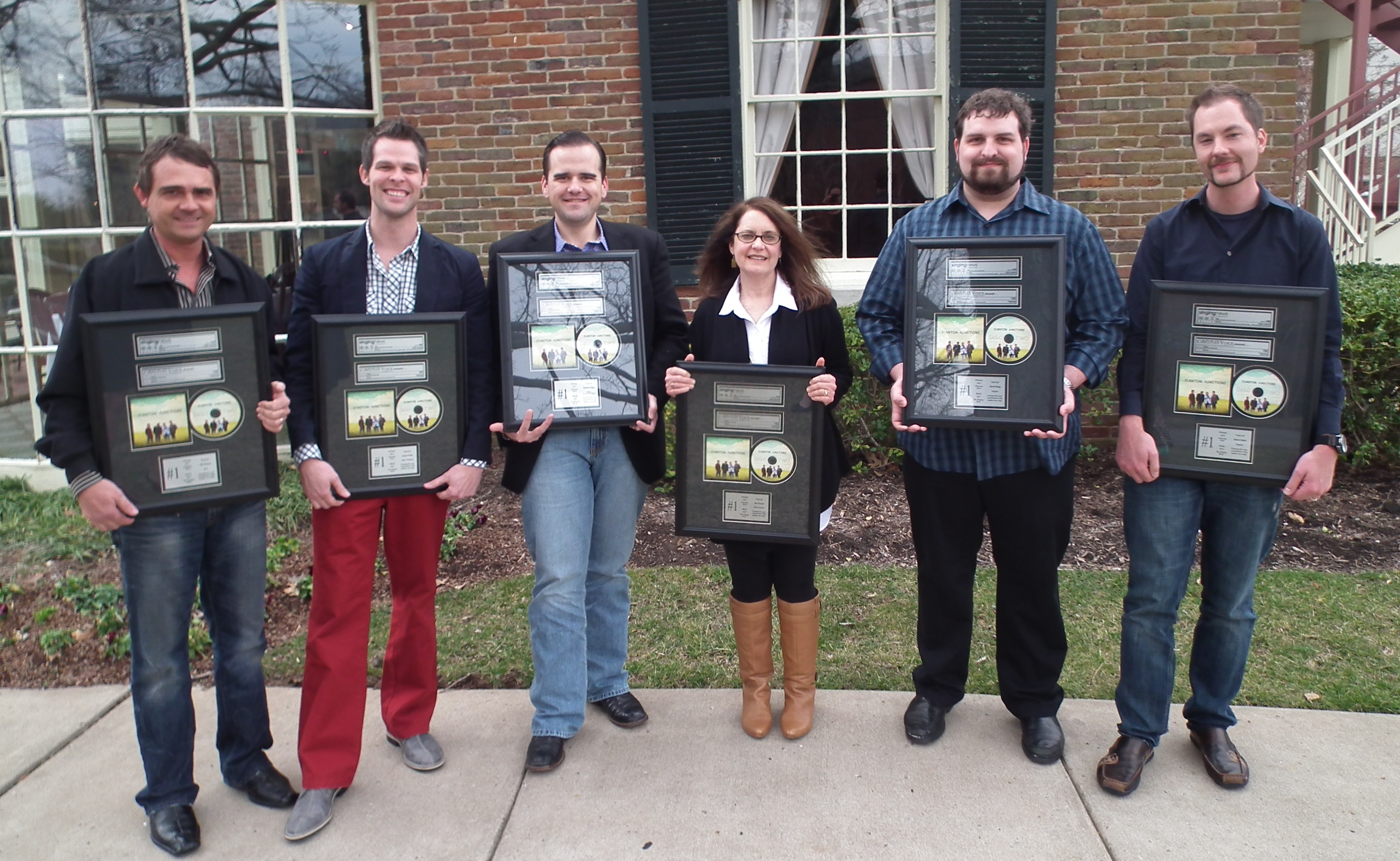 NASHVILLE, Tenn.—Difference Media recording artist Canton Junction recently celebrated their chart-topping success at a special luncheon held in Nashville. The quartet's debut single, "Hold On," reached #1 on The Christian Voice singles chart, while currently holding the #2 position on The Singing News chart. Pictured at the celebration are (L to R) Canton Junction members Tim Duncan, Aaron Crabb and Matthew Hagee; Jan Binkley Puryear, Jan Puryear Promotions; and Difference Media engineers David Young and Robert Smith. Not pictured are Michael Sykes, producer, and Steve Allen, engineer. "Hold On" is featured on Canton Junction's self-titled debut, which released last year on the Difference Media label.
For further information, visit www.differencemedia.org or www.turningpointpr.com.
Tags:
Aaron Crab
,
Canton Junction
,
gerald crabb
,
Matthew Hagee
,
Michael Sykes
,
Southern Gospel News
,
The Christian voice Steve Allen
,
The Singing News
,
Tim Duncan
Posted in
announcements
|
Comments Off

on CANTON JUNCTION CELEBRATES CHART-TOPPING SINGLE
Written by SGN Scoops Staff on November 8, 2012 – 8:06 pm -
(Nashville, Tenn.) November 8nd, 2012 — Proud to present its first-ever Christmas project for The Hagees and Difference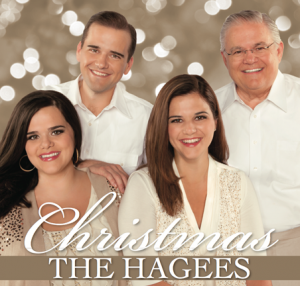 Media,The Hagees Christmas is a project that has something for everyone this holiday season. Produced by Michael Sykes, with additional production by Aaron Crabb, the project includes 13 tracks made up of traditional Christmas hymns like "Silent Night," and "O Holy Night," while also featuring classic treasures such as "The Christmas Song," "Silver Bells," and "White Christmas," among others. Matthew Hagee and Aaron Wilburn collaborated to write an original tune on the project, "Glory To God," while a beautiful rendition of "A Baby Changes Everything" is sure to be a standout and will be at radio during the Christmas season.
The Hagees have filmed a Christmas special, which will air at the end of November, and are currently in preparation for their 2013 release.
TRACK LISTING:
Let It Snow
O Holy Night
O Little Town of Bethlehem
Blue Christmas
Glory To God
Have Yourself A Merry Little Christmas
Winter Wonderland
Silver Bells
Silent Night
White Christmas
I'll Be Home For Christmas
The Christmas Song
A Baby Changes Everything
For more information on Difference Media, visit these sites: www.DifferenceMedia.org, www.FB.com/DifferenceMediaGroup, and Twitter @DifferenceMedia.
Stay up to date with The Hagees and all of Difference Media by signing up for the e-mail newsletter at www.DifferenceMedia.org
Christmas is available online at www.jhm.org, iTunes, Amazon, everywhere music is sold or via phone at 1-800-854-9899.
Tags:
Aaron Crabb
,
christmas music
,
DIFFERENCE MEDIA
,
JOHN HAGEE
,
Matthew Hagee
,
Michael Sykes
,
Southern Gospel News
,
White Christmas
Posted in
announcements
,
christian entertainment
|
Comments Off

on THE HAGEES CHRISTMAS AVAILABLE NOW! Difference Media Presents First Christmas Album From The Hagees
Written by SGN Scoops Staff on September 5, 2012 – 10:03 am -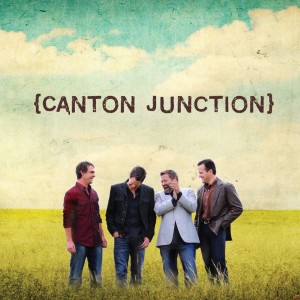 NASHVILLE, TN (September 4, 2012) – DIFFERENCE MEDIA is excited to announce that the highly anticipated self-titled debut CD of CANTON JUNCTION is now available! The quartet, consisting of Aaron Crabb, Tim Duncan, Matthew Hagee and Michael Sykes celebrated the release on a live telecast of CELEBRATION with MARCUS & JONI LAMB on DAYSTAR TELEVISION NETWORK on release day, September 4, 2012.
The group's name, Canton Junction, "where good things come together" literally means: the crossroads of different subjects or regions into one gathering point. That definition perfectly describes exactly what happened when these four musical forces collided. Aaron Crabb, Tim Duncan, Matthew Hagee and Michael Sykes are four very different individuals who came from varying musical backgrounds and geographic locations, yet the moment they began singing together they stood on common ground.
The debut release is a two-disc set featuring twenty tracks of both new and classic material and is also representative of many roads merging into one. The influences you will hear range from timeless hymns to contemporary tunes … from southern gospel to big band. Among the group's repertoire are time-tested songs of the church, fresh new songs written out of their own experiences, as well as songs you may have heard, but not like this.
Canton Junction started somewhat spontaneously, in preparation for special music at Cornerstone Church in San Antonio, Texas. But after that first Sunday morning performance and the subsequent television broadcast, the response they received was overwhelming. After years of making music individually, these four men knew the harmony they had experienced – literally and figuratively – was out of the ordinary. They had to keep singing.
The two-disc set is available now at all retail outlets and online digitally. Additionally, it is available at www.JHM.org by clicking here.
Connect with Canton Junction by following them on Twitter @CantonJunction or liking them at http://www.facebook.com/CantonJunctionMusic. For more information about Difference Media, visit www.DifferenceMedia.org.
Tags:
Aaron Crabb
,
Canton Junction
,
Daystar Television Network
,
DIFFERENCE MEDIA
,
Marcus & Joni Lamb
,
Matthew Hagee
,
Michael Sykes
,
Southern Gospel Concert
,
Southern Gospel Music
,
Southern Gospel News
,
Tim Duncan
Posted in
announcements
|
Comments Off

on CANTON JUNCTION DEBUT RELEASE AVAILABLE NOW!