Written by Staff on September 10, 2019 – 8:37 am -
Arden, North Carolina (September 10, 2019) — The Chuck Wagon Gang (website HERE) has claimed the No. 1 spot on the Billboard Bluegrass Chart with their latest album, "No Depression In Heaven, The Gospel Songs Of The Carter Family." The release from Mountain Home Music Company has also reached No. 2 on Billboard's Southern Gospel chart, No. 19 on the Top Christian / Gospel chart and No.31on the Current Country albums chart.
"The Chuck Wagon Gang's tribute album to the Gospel songs of the Carter Family is a project almost a year in the making. We worked exceptionally hard on this project. From the choosing of the songs to the arrangements to long hours in the studio….artists always hope that this hard work will render reward. And for us it certainly has!" says alto singer Shaye Smith. "The Chuck Wagon Gang has not had a number one record since probably the 1960s. We are so excited to be part of a project with such far reaching attributes — and anxiously await what lies ahead!!"
Since 1936, hope, harmony, faith and family have been at the center of the Chuck Wagon Gang's music. Today in its third generation, the group decided to honor The Carter Family's storied career, carrying on the American roots tradition of singing songs from the heart and telling stories of life's struggles and what people turn to to get through them. With empathy, this music recognizes the human condition.
Smith says they carefully selected songs from The Carter Family's catalog that would fit with the Chuck Wagon Gang's well-known style of four-part harmony vocals and their signature guitar accompaniment. By doing so, they added yet another dimension of tribute to the Carter Family that's sure to please connoisseurs of the legendary group's history, who will easily hear echoes of the second generation Carter Family sound, created by Mother Maybelle with daughters Helen, Anita and June, and at one time even incorporated the guitar of Chet Atkins. The result is an even richer tribute to the Carter Family's entire generation-spanning legacy.
"One of the Chuck Wagon Gang's most beloved songs is 'Echoes From The Burning Bush.' That is what this album sounds like to me — an Old Testament echo," says Marty Stuart, Grammy-award winning American country singer. "The songs and the singing are crystal clear. Beautiful words wrapped in sounds that touch my heart, give me hope, fill my soul with peace, and paint pictures in my mind of God's eternal Heaven."
Listen to No Depression In Heaven, The Gospel Songs Of The Carter Family HERE.
About the Chuck Wagon Gang
Although the Chuck Wagon Gang has been around since 1936 — undergoing many personnel changes over the years — its sound and devotion to old-fashioned gospel has remained much the same. Their greatest significance is that the band provides an important link between country music and traditional sacred songs of the South. This music, has moved Johnny Cash, Merle Haggard, Charlie Daniels, and generations of gospel singers and open-eared listeners. For more than 80 years, the Chuck Wagon Gang has offered hope and harmony, faith and family. Now in its third generation, the Chuck Wagon Gang features alto singer Shaye Smith, tenor singer Stan Hill, soprano singer Melissa Kemper and guitarist and bass singer Karl Smakula.
About Mountain Home Music Company:
Mountain Home Music Company, a division of Crossroads Label Group is a premier Bluegrass label with global distribution, representing such elite artists as Balsam Range, The Grascals, Lonesome River Band, Chris Jones & The Night Drivers, NewTown, Gina Furtado, Kristin Scott Benson, The Cleverlys, Danny Roberts, Sideline, Unspoken Tradition, Fireside Collective and Thomm Jutz. Established in 1993, Crossroads is a market leader in the Bluegrass, Americana, and Christian Music fields.
For more Gospel music features read the latest SGNScoops Magazine HERE.
Download SGNScoops Magazine In PDF 
Here
Find SGNScoops Magazine On Facebook 
Here
Listen To Todays Gospel Music 
Here
Tags:
American music
,
Bluegrass Gospel Music
,
Bluegrass Music
,
Carter Family
,
Chuck Wagon Gang
,
Mountain Home Music
,
Southern Gospel Music
Posted in
announcements
,
artists
|
Comments Off

on The Chuck Wagon Gang claims #1 Billboard spot with latest album
Written by Staff on July 18, 2016 – 5:38 pm -
Mountain Home Music Company Sets Release Date for latest album
from Doyle Lawson & Quicksilver
Nashville, TENN — Mountain Home Music Company has announced a July 8, 2016 release date for Burden Bearer from Doyle Lawson & Quicksilver.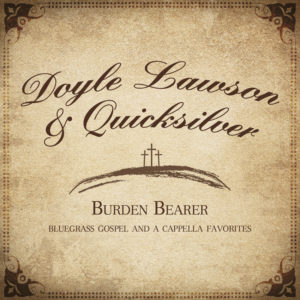 Bluegrass Hall of Fame member Doyle Lawson is well known for high standards in every aspect of his musical career. Burden Bearer is the latest example of the exquisite precision in vocals, harmony and musicianship of Doyle Lawson & Quicksilver. The album is reminiscent of a traditional "call to a camp meeting." It is a special music event of Bluegrass Gospel and A Capella music celebrating the musical legacy of faith, hope, struggle and victory of the spirit. Old time renderings live alongside newly forged Gospel songs that pay tribute to the aged, but timeless Gospel convention music tradition.
Although his musical gifts translate seamlessly from straight-up Bluegrass to Traditional Country, Doyle Lawson is undeniably the masterful purveyor of Bluegrass Gospel. With Burden Bearer, Lawson and his band deliver traditional convention songs such as "The Touch of His Gentle Hand" and "Get Right With God," delivered in four-part harmonies in the perfected vocal style that only DL&Q can offer. This powerhouse ensemble carries forth with remarkable Bluegrass driven songs like "God "Gave Noah the Rainbow Sign." New compositions that harken back to yesteryear include "Best Friend" and the title cut, "Burden Bearer."
Lawson's current lineup is stronger than ever with lead vocals handled by Dustin Pyrtle, Eli Johnston and Lawson himself. The harmony work on In Session makes it clear why the group has won multiple IBMA Vocal Group of the Year Awards. A noted mandolin master, Lawson always surrounds himself with top-flight players. In Session also boasts the phenomenal Dobro playing and vocals of Josh Swift, the impeccable Joe Dean on banjo and vocals and newcomer Stephen Burwell on fiddle.
Doyle Lawson & Quicksilver have nearly forty albums to their credit, are seven-time IBMA Vocal Group of the Year winners, with enough Grammy, Dove, ICM, IBMA, and SPBGMA nominations and awards to fill a chalkboard. Lawson was inducted into the International Bluegrass Music Hall of Fame in 2012.
The power of music is multi-faceted and far-reaching. No matter the trials, fans know that they can experience the transformative power of the music that comes from laying burdens at the altar. Burden Bearer is set for release on July 8.
For more Gospel music news, click here.
Tags:
Bluegrass Music
,
Doyle Lawson & Quicksilver
,
Mountain Home Music
Posted in
announcements
,
artists
|
Comments Off

on Bluegrass and Gospel Master Doyle Lawson presents Burden Bearer
Written by Rhonda on September 8, 2010 – 1:31 pm -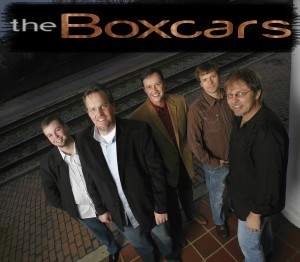 September 09, 2010 – Arden, NC   Mountain Home Music brings you the debut, self-titled release from the year's most "buzzed" new artists. The Boxcars bring together some of the finest musicians, singers and writers to form a powerhouse band. The album includes 13 songs, 9 of which are originals written by band members Keith Garrett and Ron Stewart. The album will be available in stores and digital outlets October 19th. To get a taste of what is coming, here's a link where you can listen / download the 1st cut from the album. Free.
Click link to download http://crossroadsmusic.com/listen/
The Boxcars are Adam Steffey, Keith Garrett, Ron Stewart, Harold Nixon, and John Bowman and will be performing the new release all week at IBMA:
Tuesday 10:20 pm – IBMA Official Showcase
Tuesday 11:35 pm – Mast Farm Inn Showcase NCC #213-214
Wednesday 6:00 pm – CD Release Party (invitation only) Suite #2204
Wednesday 11:45-12:15 – Class Act Showcase – Suite #2204
Friday 4:00 pm–4:30pm Jam w/ members of The Boxcars – 3rd floor
Friday 7:20 pm – FAN FEST
About Crossroads:
Crossroads Entertainment & Marketing, Inc., is based in Arden, NC and is distributed worldwide through Crossroads Distribution and Select-O-Hits. Crossroads subsidiaries also include Crossroads Distribution, Horizon Records, Sonlite Records, Mountain Home Music, Pinnacle Records and Crossroads Records.
Crossroads Entertainment and Marketing Inc.
PO Box 829
Arden, NC 28704
Tags:
Keith Garrett
,
Mountain Home Music
,
Ron Stewart
,
The Boxcars
Posted in
new music
|
Comments Off

on Here Come The Boxcars!