Written by Staff on March 5, 2020 – 4:18 pm -
By Charlie Griffin
North Carolina is considered by many to be a cradle of gospel music. But the state's rich music history covers most genres of music. Except for the effects of the Depression and World War II, Charlotte could've been the recording capital Nashville is today.
Why a music hub in North Carolina?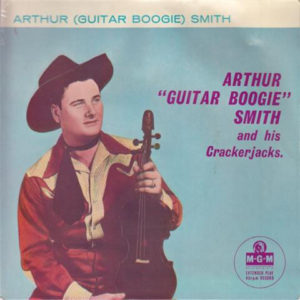 Over the 1900s, the state became noted for being steeped in traditional, old-time music. Al Hopkins and the North Carolina Ramblers hit the country scene in the 1920's. Doc Watson, Earl Scruggs and Del McCoury were rooted in North Carolina Bluegrass. Arthur Smith and his "Guitar Boogie" is perhaps the most iconic singer and musician to come from the old North state.
His "Dueling Banjos" remains the standard in bluegrass music. His Crossroads Quartet laid the ground work for many in the Christian music field. 
The Carolina names that are recognized in country music are numerous. Randy Travis, George Shuffler of the Stanley Brothers' Clinch Mountain Boys, Charlie Daniels, Kellie Pickler, Scotty McCreery, Luke Combs, Chase Rice are among those Carolina natives who made good in country music of yesteryear and today. 
Over the years, North Carolina has also been home to many famous Christian singers. In Black gospel music, Shirley Caesar and her husband pastor a church in Raleigh.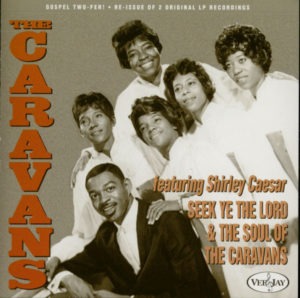 The Golden Gate Quartet and Heavenly Gospel Singers were successful recording artists from the Carolinas in the '40s.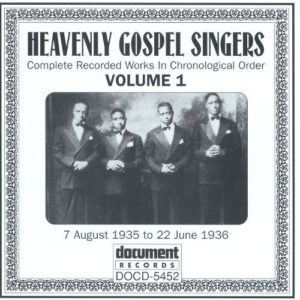 North Carolina is also famous for its abundance of quartets and family gospel groups which thrive all throughout the state. Current touring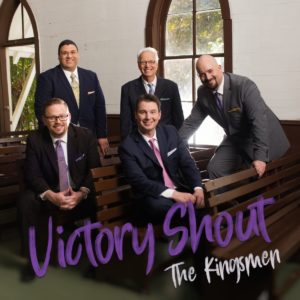 artists include the Inspirations, Kingsmen, Primitive Quartet, Hoppers, Whisnants, Mylon Hayes Family, Dixie Melody Boys call North Carolina home. 
Other major artists through the years that were located in North Carolina, include Heaven Bound, Singing Americans, Greenes, Hayes Family, Charles Johnson and the Revivers, Serenaders Quartet, Carolinians, Gethsemane Quartet and Crusaders Quartet. This does not count the hundreds of church, local and regional groups/ quartets or touring soloists who make up the rich musical Carolina music history.
The Carolina music hub was energized by radio and TV stations. Among the noted TV host musical groups, the Harvesters Quartet anchored WBTV (Charlotte), while Arthur Smith and the Crossroads Quartet (aka the Crackerjacks) were nationally syndicated via CBS Syndication. The Royal Quartet were staples on WSOC-TV (Charlotte).
The Pine Ridge Boys got their start when Wally Fowler held an all-night singing looking for a group to become a new quartet. That night Wally Fowler chose the new Oak Ridge Quartet, while Jim Stewart, Charlie Burke, Wayne Shuford, Darius Shuford and Miles Cooper formed the Pine Ridge Boys. The quartet was seen on WSPA-TV in Spartanburg and WJBF TV in Augusta, Georgia, back in their day. 
In the early years of Carolina music,  singers and musicians traveled a circuit of cities across the southeast. Stops included Atlanta, Georgia; Columbia, Greenville and Spartanburg, South Carolina; Charlotte, Greensboro, Raleigh and Durham, North Carolina; Richmond, Virginia; and many smaller towns in between. They would take up residence in a city for several months until the area had been played out, and then move on. 
Charlotte became a key stop on this circuit. Situated at a major crossroads of North Carolina, and being a growing southern city, Charlotte brought a large audience for musicians. Radio boosted this audience. CBS bought the Carolinas first station, boosting to the legal maximum of 50,000 watts. WBT radio could be heard all over the Southeast, making the station a cornerstone of the regional Dixie Network, feeding programs to sister stations throughout the South.
The next big thing in Charlotte was recording. From the early 1920s to the '40s, most musicians and singers were recorded in road sessions throughout the South. Executives carried portable equipment by car or by train to Southern radio stations. Recording locations were very simple, just hotel walls draped with heavy curtains. A microphone or two were placed center room with a piano off to one side. The equipment was set in an adjoining space.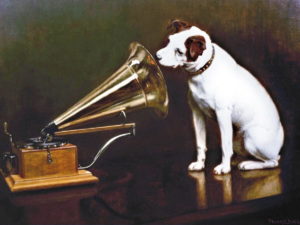 Ralph Peer with the Victor Talking Machine began recording in the south and Charlotte became his headquarters. The Carter family was discovered in one of the Victor traveling recording tours. These traveling studios would go to a location and record for hours.
In Charlotte, one day's recording totaled 46 artists. Most recordings were only one or two songs. The more polished artists would record up to four songs. 
The Great Depression reduced the recordings for a time. However, with the RCA and Victor merger, Peer visited Charlotte in 1931 for two, six-day recording sessions. One hundred sessions were recorded in this time.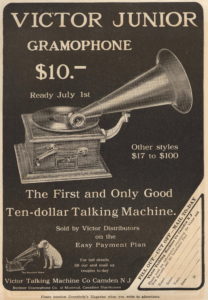 Two artists came to the city, Jimmie Davis and the Carter Family. These recordings were part of their rise to stardom. Bill Monroe, Tennessee Ramblers, Don White, Claude Casey, Delmore Brothers, and Uncle Dave Macon, are some of the noted recordings made in the '30s.
In the forties, things began to slow. Columbia Records set up in Charlotte in '41 to record the Rangers Quartet. In 1945, RCA made their last traveling recordings, while Capital Records recorded until 1949.
Charlotte continued to decline as a national recording hub because of the economy and shortages in recording materials used in the war effort.
However, one of the major factors of this decline was the growth of the Grand Ole Opry on WSM radio in Nashville, Tennessee. After the war, larger recording companies set up permanent recording studios in Nashville, following the growing influence of the Grand Ole Opry and WSM. The musical tide had changed for good.
The recording legacy still lives on in Charlotte's new recording studios, record labels, musicians and artists that have the music dream in their heart, soul and mind. 
Just think. It could've been Charlotte.
By Charlie Griffin
Charlie Griffin is a regular contributor to SGNScoops Magazine. Find out more about Charlie Griffin HERE.
Special to SGNScoops Magazine
For more Gospel Music News, read the latest issue of the SGNScoops Magazine HERE.
Download SGNScoops Magazine PDF 
Here
Find SGNScoops Magazine On Facebook 
Here
Listen To Today's Gospel Music 
Here
Tags:
Charlie Griffin
,
Charlotte
,
gospel music
,
music
,
North Carolina
Posted in
Christian interest
,
sgn scoops magazine
|
Comments Off

on The Music Hub: It Could've Been Charlotte, North Carolina
Written by Staff on September 18, 2014 – 10:46 am -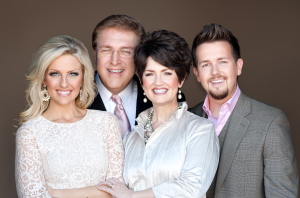 September 17, 2014 – The Rick Webb Family is proud to announce a partnership with Energize Ministries, based in Winston-Salem, NC.
The organization provides encouragement and refreshment to local church pastors through counseling, unique retreats and ongoing accountability services. The Rick Webb Family will perform special benefit concerts throughout the year and provide exposure to the ministry through their yearly concert schedule.
The first concert is scheduled for
Sunday, October 5, 2014 
at Christ Wesleyan Church in Winston-Salem, NC at
7:00 PM
.
The Rick Webb Family is known for loving pastors and the local church so this partnership is a natural fit. "So many pastors and their families have nowhere to turn when they face discouragement," says Rick Webb. "They give out so much every single day, and many times they have no one pouring into their lives and the lives of their families. Energize Ministries does just that and our family is proud to partner with them to help the families of the local church pastor."
The Rick Webb Family is celebrating 30 years in music ministry. The group is known for their musical excellence and strong biblically based programs. They have appeared at some of the largest churches in America and alongside giants of the faith such as Dr. Charles Stanley, Dr. Charles Colson, Dr. David Jeremiah and Dr. D. James Kennedy – just to name a few.
Their latest project Committed to the Call is available from Song Garden Music Group.
Tags:
Christian Music
,
Energize Ministries
,
Gospel artists
,
gospel music
,
North Carolina
,
Rick Webb Family
,
southern gospel
Posted in
announcements
,
artists
|
Comments Off

on RICK WEBB FAMILY ANNOUNCES PARTNERSHIP WITH ENERGIZE MINISTRIES
Written by SGN Scoops Staff on November 25, 2013 – 11:10 am -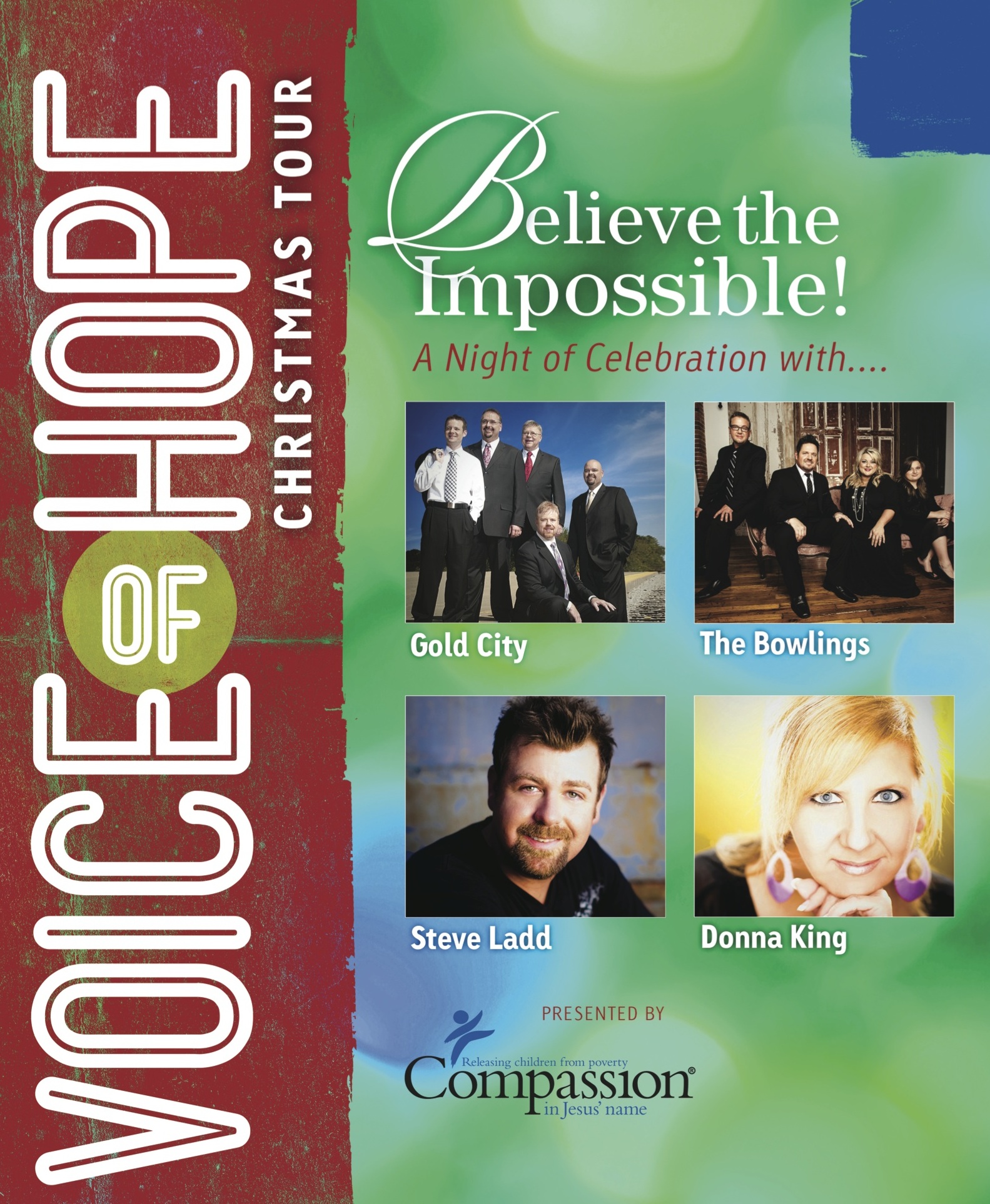 Nashville, TN (November 25, 2013) The Beckie Simmons Agency is thrilled to announce the Voice Of Hope Christmas Tour featuring Gold City, the Bowling Family, Steve Ladd, and Donna King.
The tour will be sponsored by Compassion International and will make stops in West Virginia, North Carolina, South Carolina, Ohio, and Indiana/Kentucky during the month of December. The featured artists, Gold City, the Bowling Family, Steve Ladd, and Donna King, will be celebrating the HOPE of Christmas through their music and sharing incredibly memorable evenings with concert attendees.
Gold City's Daniel Riley expresses, "Christmas truly is the season for giving, and it all started when God gave us the gift of salvation through His Son, as a baby born in a manger. I look at my beautiful family, my wife and two daughters, and think how incredibly blessed I am. I am excited to be embarking on a tour that will allow us all to celebrate Christmas, count our blessings, and, also, provide meaningful support to precious children, who so desperately need it, through the powerful ministry of Compassion International. This really is the season of compassion. When Jesus Christ came to earth–it was with the compassion of a pure and holy God for his children. We hope to share in the joy of that HOPE with you on the Voice Of Hope tour this December."
Zane King, of Compassion shares, "We are blessed to have such wonderful artists headed out to share the JOY of Christmas and to be a voice for the least of these, those in extreme poverty around the world. This concert tour promises to be uplifting, encouraging, and full of GREAT music! I truly believe it will also make a life changing difference for attendees and for children around the world."
"To sing about our Savior is ALWAYS an extreme honor. To share an opportunity to change a life through Compassion makes it even better," expresses Mike Bowling of the Bowling Family, "We are going to have a GREAT TIME together on this tour. Please join us at one of the Voice Of Hope concert dates around the country this December!"
And solo artist Steve Ladd puts it like this; "I'm so excited to be a part of the Voice Of Hope Tour! The Christmas season is a time of Compassion. Celebrating the compassion God had for us by sending his Son to this world is a JOY! What better way to celebrate that than have a powerful night of music all centered around our Savior, and, even more, to offer HOPE to children around the world."
To find out more about the tour and to get specific information about dates and locations, visit, http://upto.com/s/h9yO.
You can learn more about Compassion at www.compassion.com.
And to find out additional information you can visit the Beckie Simmons Agency at www.bsaworld.com.
Tags:
compassion international
,
Donna King
,
gold city
,
North Carolina
,
Ohio
,
South Carolina
,
Steve Ladd
,
The Bowling Family
,
Voice Of Hope Christmas Tour
,
West Virginia
Posted in
announcements
|
Comments Off

on ANNOUNCING THE VOICE OF HOPE CHRISTMAS TOUR sponsored by COMPASSION
Written by Staff on May 3, 2013 – 9:13 am -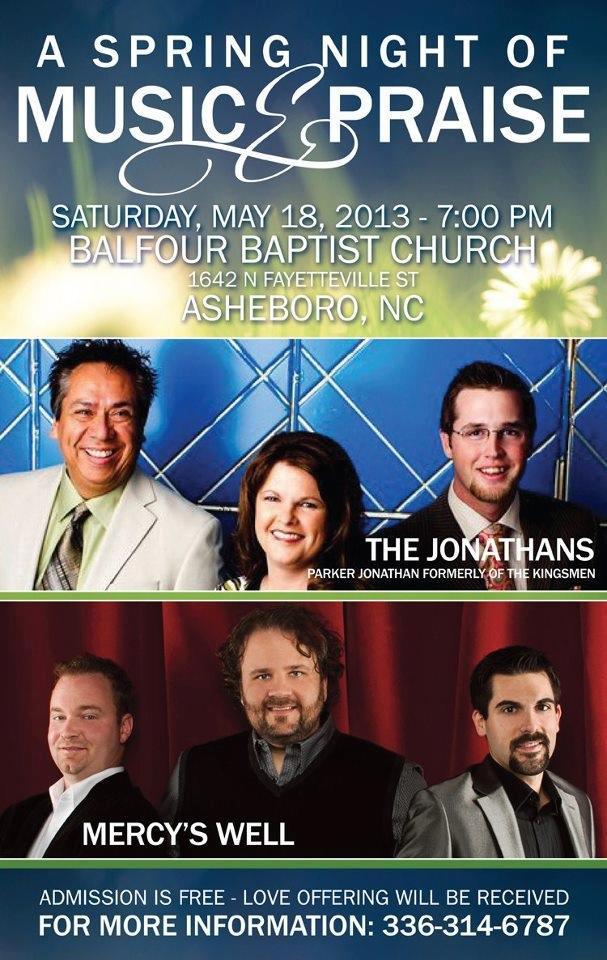 There will be a special night of Praise and Worship to be held Saturday night, May 18, 2013 at Balfour Baptist Church in Asheboro, NC.  Mercy's Well will be appearing with The Jonathans, from Bremen, GA. Concert begins at 7:00pm. NO ADMISSION CHARGE, but a love offering will be received.
The Jonathans: Parker Jonathan, the group's founding member, sang with The Kingsmen for 13 years in the 90's and early 2000's before moving to Georgia with his wife Paula. In addition to Parker and Paula, The Jonathans are comprised of Eric Dunson and keyboardist Jacob Pitts.
Mercy's Well: Consisting of Brad Strider, Greg Gainer and Kyle King, Mercy's Well has been performing for over 15 years out of Greensboro, NC. One of Gospel music's top male trios, Mercy's Well latest single, Beautiful Terrible Cross has been climbing the charts of Christian music.
Make plans to attend, and bring a friend!
Tags:
Christian Music
,
gospel music
,
mercy's well
,
North Carolina
,
The Jonathans
Posted in
announcements
,
artists
,
breaking news
,
christian entertainment
,
Christian interest
,
gospel events
|
Comments Off

on The Jonathans and Mercy's Well in Special Concert Appearance
Written by SGN Scoops Staff on June 17, 2011 – 11:38 am -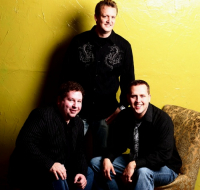 CHURCH HILL, Tenn. – Popular trio Brothers Forever are currently embarking on their 2011 "Let the Worshippers Arise" Summer Tour. This new tour will take Brothers Forever across 10 different states for 21 concert and worship events.
The "Let the Worshippers Arise" Tour kicked off this past Sunday in Pampa, Texas. Throughout the tour, the guys will be ministering across California before making their way back around to Arkansas, North Carolina, Alabama, Tennessee, South Carolina, Ohio, Virginia, and West Virginia. One stop along the tour will be at First Church of God in Red Bluff, California. This venue has hosted many major artists such as Greater Vision, Jeff & Sheri Easter, The Nelons, Booth Brothers, and many more.
Curtis Hagy of Brothers Forever said, "We are so honored to be invited to such a prestigious venue that has hosted the best artists in Southern Gospel!"
"On a spiritual note, the summer tour is always our favorite because we usually have so many decisions for Christ, and that's what it's all about," responded Brothers Forever's Gary Ballew.
In addition to this summer tour, Brothers Forever have recently released their much anticipated worship recording – Let the Worshippers Arise. The new recording features many songs that churches have grown to love over the years such as the title cut "Let the Worshippers Arise," "Mighty to Save," "Bring the Rain," and "Heal the Wound." More information on that release can be found by visiting the group's web site.
The dates for this year's "Let the Worshippers Arise" Summer Tour are as follows:
June 12, 2011 / Pampa, TX / Carpenters Church
June 15, 2011 / Alburquerque, NM / Crossroads at Alburqueque
June 18, 2011 / Escalon, CA / First Baptist Church
June 19, 2011 / Tracy, CA / Center of Hope
June 22, 2011 / Ripon, CA / Ripona Christian Fellowship
June 24, 2011 / Fremont, CA / Pregnancy Choices Clinic Benefit Concert
June 26, 2011 / Mantecca, CA / Cornerstone Community Church
June 26, 2011 / Caruthers, CA / The Rock Church
June 30, 2011 / Red Bluff, CA / First Church of God
July 3, 2011 / Hayward, CA / Church of the Cross
July 10, 2011 / Vendor, AR / Big Creek Assembly of God
July 20, 2011 / Smyrna, TN / SGN Music Fest, River of Life Church
July 23, 2011 / Honorville, AL / Midway Community Church
July 24, 2011 / Enterprise. AL / Holloway Tabernacle
July 30, 2011 / Lessburg, OH / Highland Methodist Church
July 31, 2011 / New Vienna, OH / New Vienna United Methodist Church
August 5, 2011 / Wadesboro, SC / Bethany FWB Church
August 7, 2011 / Youngsville, NC / Grace Fellowship Church
August 14, 2011 / Gate City, VA / Daniel Boone Baptist Church
August 21, 2011 / Bean Station, TN / Noeton Baptist Church
August 28, 2011 / Princeton, WV / First Assembly of God
August 28, 2011 / Princeton, WV / Fairview Community Church
To visit the newly designed Brothers Forever website, visit http://www.brothersforever.net.
Tags:
alabama
,
Arkansas
,
brothers forever
,
North Carolina
,
Ohio
,
South Carolina
,
Tennessee
,
Virginia
Posted in
announcements
,
christian entertainment
,
Christian interest
,
gospel events
|
Comments Off

on Brothers Forever Embark on 2011 "Let the Worshippers Arise" Summer Tour
Written by SGN Scoops Staff on February 8, 2011 – 11:38 am -
KINSTON, NORTH CAROLINA DECLARES FEB. 4TH AS ED ONEAL DAY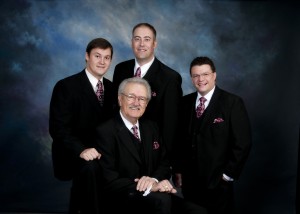 On Friday night, the Dixie Melody Boys hosted their annual homecoming in Kinston, North Carolina. It was one of many events that are planned for this year to celebrate the 50th anniversary year of the Dixie Melody Boys. The night was filled with touching tributes to Ed O'Neal who is is also celebrating his 50th anniversary. The Nelons delivered an anointed performance that was followed by a tearful presentation to Mr. O'Neal on behalf of the Nelon's. A message from Bill Gaither, a letter from United States Senator Richard Burr and other awards made the evening an historic event.
The Dixie Melody Boys have made their home in Kinston, North Carolina for over three decades. The mayor of Kinston, B.J. Murphy, was on hand to make a very special presentation. Mayor Murphy presented Mr. O'Neal with a proclamation instituting February 4th as Ed O'Neal Day in the city of Kinston.
The Dixie Echoes were also part of this celebration event bringing the capacity crowd of over 1000 people to their feet with their classic two microphone performance.
For more information on upcoming Anniversary events, please go to the official Dixie Melody Boys website at www.dixiemelodyboys.com
Tags:
Dixie Melody Boys
,
Ed O'Neal
,
Kinston
,
North Carolina
,
the nelons
Posted in
announcements
,
christian entertainment
,
Christian interest
|
Comments Off

on KINSTON, NORTH CAROLINA DECLARES FEB. 4TH AS ED ONEAL DAY