Written by SGN Scoops on January 31, 2013 – 11:29 am -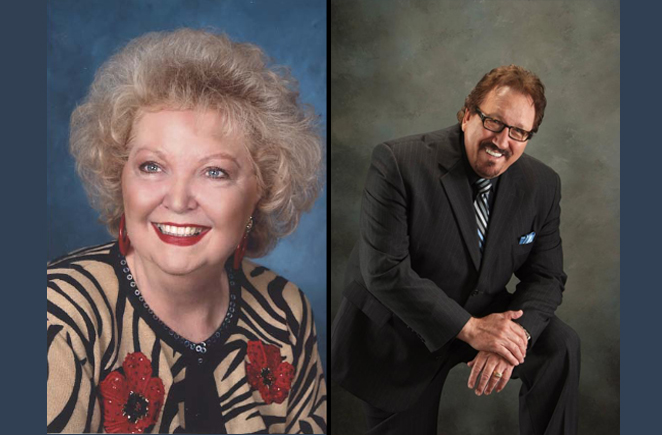 Hendersonville, TN (January 31, 2013) — The Southern Gospel Music Guild held its annual Harmony Honors program, hosted by Jason Crabb, on Tuesday evening, January 29th, 2013, at Trinity Music City in Hendersonville, TN.  Daywind songwriters Ronny Hinson and Dianne Wilkinson were both honored with lifetime achievement awards for their contribution to gospel music.Along with Dianne Wilkinson and Ronny Hinson, Daywind recording artist, Rodney Griffin (Greater Vision), songwriters Mosie Lister, Squire Parsons, and Phil Cross received acclamations for their success in songwriting.  Each of these songwriters have penned several hits that are classics in Southern Gospel music.

The songwriters told stories about their career, influences, and inspirations.  Ronny Hinson told a story about penning his hit song "The Lighthouse" saying, "I scribbled it in a bathroom, during rehearsal, on a piece of toilet paper, in 7 minutes." To honor each songwriter, a few of their popular songs were performed by well-known artists to the capacity crowd. Featured artists included Daywind's Greater Vision, the Nelons and Scott Fowler (Legacy Five).  Also taking the stage were g Jeff & Sheri Easter, Kingdom Heirs, Tribute Quartet, Palmetto State Quartet, LeFevre Quartet, the Bowling Family, Booth Brothers, Gold City, Three Bridges, and country music great, Wynonna Judd.

Selected performances from the evening will air as part of TBN's "Praise the Lord" programming. Visit www.tbn.org for more information on dates and airtimes.

Daywind Music Group is based in Hendersonville, TN and is distributed worldwide through New Day Christian Distribution.  In addition to those mentioned above, Daywind is also home to writers such as Kyla Rowland, Sue Smith and Kenna West, as well as artists such as The Perrys and Karen Peck & New River.  For more information on Daywind, visit daywindrecords.com.  For more information about Daywind Publishing, contact Rick Shelton at rshelton@daywind.com.
For more information regarding this press release, please contact:
publicity@daywind.com.
Tags:
daywind
,
Greater Vision
,
Jason Crabb
,
Mosie Lister
,
nelons
,
palmetto state
,
phil cross
,
Southern Gospel Music
,
Squire Parsons
,
tbn
,
Wynonna Judd
Posted in
announcements
|
Comments Off

on Legendary Daywind Songwriters Dianne Wilkinson And Ronny Hinson Honored At 2013 Harmony Honors Ceremony
Written by SGN Scoops Staff on June 27, 2012 – 1:57 pm -
Ed O'Neal recently returned from a vacation to Hawaii. While he was basking in the sun, the Dixie Melody Boys were out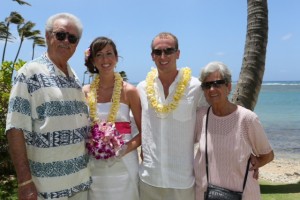 on the road as a trio and then joined by a special guest. "We are a quartet so we really missed Ed." said Steven Cooper. Filling in was Gaither Homecoming artist and bass singer for Palmetto State, Mike Allen. "We were glad to have Mike with us. I think it was good for him to. He used Ed's bunk and I caught him looking for any notes Ed had left him on singing bass. No, all kidding aside Mike did an incredible job. We were honored to have him. Thanks to Larry and Palmetto State for letting us borrow him. " added Matt Felts.
While in Hawaii, Ed was a part of the wedding of Blake and Lindsey Bush. Lindsey's parents are Jim and Mary Snyder, concert promotors in Marion, Illinois. Fans were glad to know that Ed would be coming back and not retiring. "In fifty years, I have only missed three weekends. It was a great time but I'm excited to be back. It did however make me think about a Hawaii tour." laughed Ed O'Neal.
Tags:
Dixie Melody Boys
,
Ed O'Neal
,
Gaither Homecoming
,
Matt Felts
,
mike allen
,
palmetto state
,
southern gospel
,
Southern Gospel News
Posted in
christian entertainment
,
Christian interest
|
Comments Off

on Ed O'Neal Returns Tanned And Ready To Sing
Written by SGN Scoops on June 20, 2012 – 9:48 am -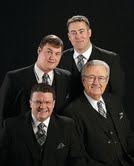 The Dixie Melody Boys will appear with Jason Crabb on the popular show, Praise The Lord. The group will film the show this coming Tuesday, June 26 in Hendersonville, TN at Trinity Music City. The show will be filmed with a live audience and all are welcome to attend. The show starts at 7 pm. The show will air on Friday, June 29th. The Dixie Melody Boys are currently looking for a new lead singer. They will be joined on the show by Palmetto State's David Staton. " We are blessed to have David fill in with us that night. He is an incredible singer and also produced our last album, The Call Is Still The Same." said Matt Felts. For more information go to
www.dixiemelodyboys.com
.
Tags:
David Staton
,
dixie melody boys tbn
,
Jason Crabb
,
Matt Felts
,
palmetto state
,
Southern Gospel News
Posted in
announcements
,
christian entertainment
|
Comments Off

on Dixie Melody Boys To Appear On TBN With Jason Crabb