Written by scoopsnews on September 27, 2020 – 5:37 am -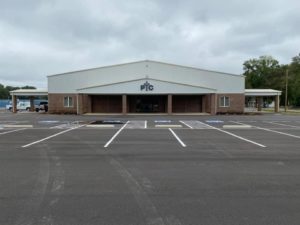 In March of this year as COVID-19 began to shut down the world, things were actually starting to begin at People's Tabernacle Church. This year marks the 60th Anniversary, as well as the opening of a brand-new church sanctuary. "Literally the week that our President ask us to go home and stay for 2 weeks and most of the country shut completely down, the same week, we saw construction workers, concrete, and the foundation of the church start" said Pastor Josh Franks. The growth of the church in the last few years brought on the decision to build a larger sanctuary. 2 years ago, the church was able to purchase the property directly  in front of them as well as a small piece beside of them. After succeeding to pay that off in just a few months, the church began the process of moving forward to construct the new sanctuary. Now in the middle of a pandemic, the church has been completed and opens today for Worship Services. The new sanctuary more than triples the size of the old sanctuary with larger facilities and parking. The old church will continue to be used for a chapel for youth and children. Pastor Josh added "Even though we have been in a crisis in this nation, we have followed the Lord. The Lord has blessed, and we are continuing to move forward".
The church has several special services scheduled over the next several weeks as a celebration of the faithfulness of God. Homecoming Services will be Sunday, October 4th with Gaither Homecoming Artist, Angela Primm . A dedication service for the new sanctuary will take place on Friday, October 9th with world renown evangelist/pastor, Pastor Gabriel Swaggart, grandson of Evangelist Jimmy Swaggart, as seen on the SonLife Broadcasting TV Network.
The church will also host Gold City on October 11th and Evangelist Torrence Nash on October 18th. Soloist of the Year, Joseph Habedank will be at People's Tabernacle on October 25th, and on November 8th,  the number one quartet in America, Triumphant Qt will be in service. You are invited to attend each special service!
To learn more about PTC, Click HERE
Tags:
Josh and Ashley Franks
,
People's Tabernacle Church
Posted in
announcements
|
Comments Off

on Pastor Josh Franks and People's Tabernacle Build Church Amidst Pandemic
Written by scoopsnews on August 9, 2020 – 6:53 am -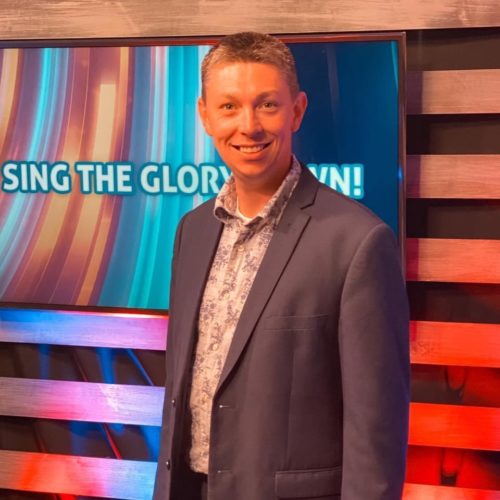 From Pastor Josh Franks:
Join us Tonight!
FREE Homemade Ice Cream will be served following the service!
#peoplestabernacle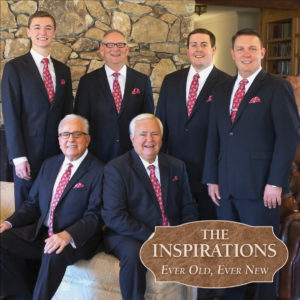 Tags:
Josh Franks
,
People's Tabernacle Church
,
The Inspirations
Posted in
announcements
|
Comments Off

on The Inspirations In Savannah, Tennessee Tonight!
Written by scoopsnews on July 5, 2020 – 10:14 am -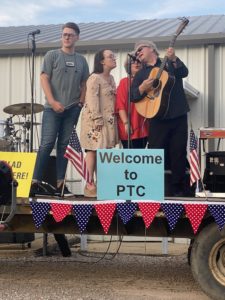 For Jeff and Sheri Easter, gospel music is genetically programmed into their DNA. As members of acclaimed musical families—Jeff's father is one of the Easter Brothers and Sheri's mother is a member of The Lewis Family—they grew up surrounded by the sound of people praising God through their musical gifts.
In August of 1984, both were at the Albert E. Brumley Sundown to Sunup Gospel Singing in Arkansas. Jeff, who was playing bass for the Singing Americans at the time, took the opportunity to reintroduce himself to Sheri's mother Polly; they had met on a previous occasion. Polly introduced Jeff to Sheri and the two were married ten months later.
They traveled and performed as part of The Lewis Family for several years. But in 1988 they decided it was time to strike out on their own, and they haven't looked back since. Also joining Jeff & Sheri on the road now is their daughter, Morgan and Son-in-law, Landon Smith, and cousin, Jarred .
Last night, the Easter's stopped by People's Tabernacle in Savannah, Tennessee where Josh and Ashley Franks serve as Pastor and music ministers.  They sang a mixture of their hit songs and some new ones. It was a wonderful night!
Here are a few photos from the Independence Day Celebration.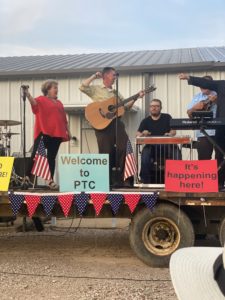 For More information on Jeff and Sheri Easter: HERE
Check out upcoming concerts and events at People's Tabernacle: HERE
Tags:
jeff and sheri easter
,
Josh and Ashley Franks
,
People's Tabernacle Church
Posted in
announcements
|
Comments Off

on Jeff and Sheri Easter in Savannah, Tennessee
Written by scoopsnews on December 29, 2018 – 5:19 am -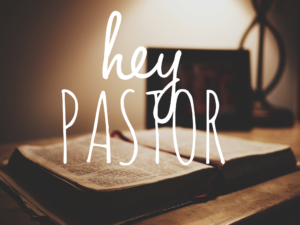 We are all about to be handed something very special , a "brand, spanking-new" New Year. What we do with it is really up to us.
Many churches are preparing for their New Years services. We asked a few pastors what they believe the message for 2019 is. 
Here is what Josh Franks, Pastor of People's Tabernacle Church in Savannah, Tennessee had to say.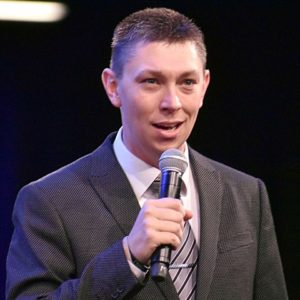 'Go Forth, in Jesus Name!' Our mission should evermore be to go forth and reach this world for Christ. Here at People's Tabernacle in Savannah, Tn each Sunday at 10:30am and 6:00pm and on Tuesday's at 7:00pm, we are preparing for our greatest year  in our church's  history as we are preaching Christ and Him crucified. The only message that will change lives. As we allow the message to change our lives, we are taking what we are learning and going forth to share with others of JESUS in 2019!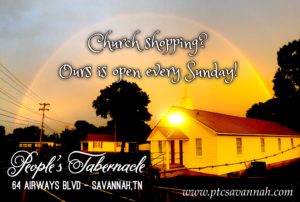 Tags:
Josh Franks
,
People's Tabernacle Church
Posted in
announcements
|
Comments Off

on Hey Pastor Josh Franks, What is The Message?