Written by scoopsnews on December 11, 2018 – 4:32 am -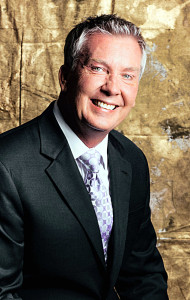 December is a time for sharing. At Christmas, we (Christians) celebrate The Greatest Gift of All, Jesus Christ.
Over the next few weeks we will be talking with many industry leaders, artists, pastors, promoters, etc. and asking them questions.  They will "share" the answer to the question in 10 seconds or less. We are asking for their best advice on many different topics.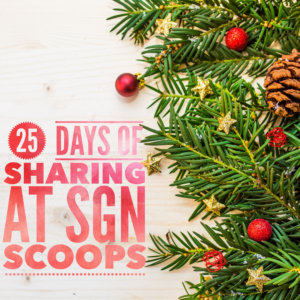 Question #11 goes to Randy Byrd, Bass for Mark Trammell Quartet
Randy,
In 10 seconds or less can you tell us who your "hero" is and why? 
Tags:
Mark Trammel Quartet
,
Randy Byrd
Posted in
announcements
|
Comments Off

on "25 Days of Sharing"- Randy Byrd
Written by Staff on January 15, 2017 – 3:02 pm -
Mark Trammell is a legendary figure in this field and has one of the most recognizable baritone voices with a clear and smooth tone. Trammell, an artist many consider one of the greatest quartet men of his time, has graced the Southern Gospel stage for over forty years as of 2016 and shows no sign of slowing down.
Trammell has sung with many great groups including: The Senators, The Kingsmen, The Cathedrals, Greater Vision, Gold City, and now his own group, Mark Trammell Quartet. After leaving Gold City in 2002, Trammell decided to form his own group, The Mark Trammell Trio.
Trammell's son Nick has a unique perspective of the early days of the group. "I could write a book on the formation of this ministry from my perspective," Nick explains. "To keep it short, every single detail that needed to be in place, every door that needed to be opened, and every sign that needed to be given,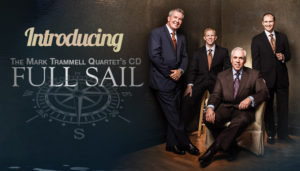 took place with only the willingness of my father to take the step of faith away from what was comfortable, into what he felt like God was calling him to do.
"I can remember standing in our driveway the week after he left Gold City. He said look around you and remember this moment. There was literally nothing there to start a group with. No other singers, no sound system, no mode of transportation, not even a microphone. Within three months, most of that was provided with little more than prayer and patience. I still to this day stand in the driveway and look around every once in a while to remind myself of what we have seen God orchestrate." 
Tags:
Blake Buffin
,
gospel music
,
Justin Gilmore
,
mark trammell
,
mark trammell quartet
,
Nick Trammell
,
Randy Byrd
,
SGNScoops Magazine
Posted in
artists
,
sgn scoops magazine
,
special feature
|
Comments Off

on Full Steam Ahead for the Mark Trammell Quartet
Written by Staff on March 24, 2015 – 1:09 pm -
By Craig Harris
2014 brought bountiful blessings in more ways than one for Mark Trammell Quartet bass singer Randy Byrd
The pieces to Randy Byrd's puzzle have miraculously fallen together. However, the "fit" happened a little later rather than sooner. Randy can vividly remember traveling to Robinson Auditorium in Little Rock, Ark., as a 12-year-old for a concert that included both the Kingsmen and the Cathedrals.
"I went home that night and I told my mom that I wanted to be a bass singer," Randy says. "I got every Cathedrals' album I could get my hands on. I tried to sound just like George (Younce, the legendary bass singer for the Cathedrals)."
However, Randy had to wait 28 years before even the outside edges of the jigsaw began to come into view. The road to full-time ministry was one that involved missed opportunities even from an early age.
"My first opportunity to ever sing was with the Bob Wills Family in Fort Worth, Texas," Randy – who worked on an assembly line for 14 years in Missouri followed by a lengthy stint as a phone operator for a principal financial company in Des Moines, Iowa – explains. "Bob offered me a job full time when I was a senior in high-school. He offered it in October. I left home, and it all fell apart. The bass singer they ended up hiring was Jeff Chapman (currently a member of the Kingdom Heirs). Every time I saw him, I'd say, 'You have my job,' but I was proud for him.
"I never gave up. I knew it was a dream. With local groups, I had already lived a dream. I wanted to do it full time for a living. I wanted to be in ministry full time singing. My heart was to sing and minister. I wasn't going to punch a time card somewhere."
He had been singing with an Iowa-based local group, Majesty, for more than five years when an e-mail from Mark Blackwood settled in his inbox. That message was too hard for Randy to believe.
"I thought it was a joke, so I didn't answer (initially)," Randy remembers. "I was just playing along (later on), so I answered it. It turned out that they (the Blackwood Gospel Quartet) were going to be in the area the next week. They had been there the week before and announced that bass singer Ken Turner would be retiring. Someone gave them my name. To this day, I don't know who did it. Two weeks later, I got the job.
"This was the dream since I was 12. At the time, I was 40. I turned 41 later that year." It was Randy's first professional job in Southern Gospel Music. The group later changed its name from the Blackwood Gospel Quartet to the Blackwood Brothers.
He was with the group from that time until 2012, when he relocated to Arizona during a tough period in his life. That stay out West lasted just six months before he moved back to Tennessee.
"I applied for 200 jobs and got two phone calls," Randy points out. "I got in my car to come back to Tennessee. I was in the car for 10 minutes, and my phone started ringing."
Short stints with the Anchormen, LeFevre Quartet and Songfellows followed. He also did some solo dates. That's when another Mark contacted Randy: Mark Trammell.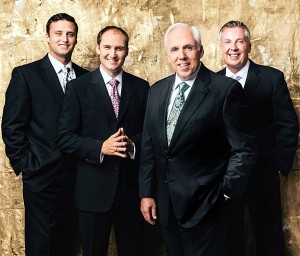 "I was just praying for God's guidance," Randy shares. "Mark called and asked if I would fill in (as the bass singer of the Mark Trammell Quartet). I said, 'Sure.' After the first week, he asked if he could consider me (as a permanent group member). I said, 'God's going to have to speak audibly.'
"I wanted it so bad. I had wanted it so bad with Mike (LeFevre). I didn't want to do that again. I didn't want to get ahead of God, but in my heart, I wanted it more than anything."
Randy and Mark were acquainted since his tenure with the Blackwood Brothers. "When Randy came to the Blackwood Brothers, we sang with them not long after that," Trammell says. "We hit it off with him.
"I started the process of listening to the other 35 (candidates for the bass-singing position), but I didn't find anybody with the same kindred spirit and the same love of our music he had. As nice as they (the other candidates) were, I feared they would sing at the people instead of to them."
Randy's passion for the position was due in part to his fondness for his childhood heroes.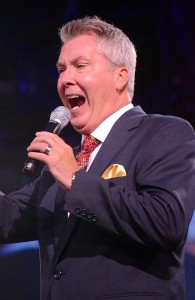 "My favorite group was the Cathedrals, and Mark stood next to my hero," Randy notes. "My fiancé (Tracy Kelley) and I sat down and wrote three very specific things, fleeces to God. They were highly unlikely and very detailed. I told Mark that I wasn't going to tell him what they were. He said, 'I respect that.' We prayed specifically about income and benefits packages that are not industry standards. In two weeks, all three of the fleeces took place.
"I shared that with Mark after he offered me the job. We both cried. When you are where God wants you, it's good."
The fit felt right from the outset. He officially joined the group in July.
"When he hired me, Mark said, 'From the very first week you were on the bus, it felt like I came home and put my favorite old shirt on,'" Randy points out.
Mark adds, "It just worked. From the beginning, it worked because of like-mindedness. We have a lot of history. I can start an old joke that has been told, and he can finish it."
Randy has been overwhelmed at the opportunity for many reasons, some of which pertain to past trials he has experienced. "When I left the LeFevres, I was so discouraged and distraught," Randy remembers. "I felt like God wasn't in tune with me anymore. Anything was a big deal to me. I understood him calling me to fill in, but to me, the likelihood of Mark Trammell offering me that job, it was more likely for the local high-school baseball pitcher to get a call from the New York Yankees."
However, Randy is enjoying every minute of his opportunity in the "big leagues." Read more »
Tags:
Christian Music
,
Craig Harris
,
gospel music
,
mark trammell
,
mark trammell quartet
,
Pat Barker
,
Randy Byrd
,
southern gospel
Posted in
artists
,
christian entertainment
,
Christian interest
,
sgn scoops magazine
,
special feature
,
Uncategorized
|
Comments Off

on Randy Byrd: Piece by Piece … It's All Coming Together
Written by SGN Scoops Staff on January 28, 2013 – 9:30 am -
Tags:
7 Mile Road
,
Dwayne Burke
,
gaither
,
Perrys
,
Randy Byrd
,
singing news
,
southern gospel concerts
,
Southern Gospel Music
,
Southern Gospel News
,
Southern Gospel Worship Gaither
,
The Shireys
Posted in
video
|
Comments Off

on Gospel Music Today On SGNScoops.com
Written by Rhonda on August 22, 2010 – 1:16 pm -
(On-site Exclusive Report- Rhonda Frye)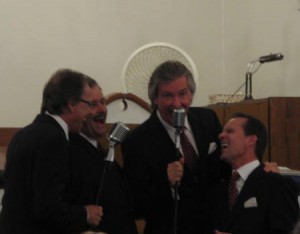 The Gospel Music Industry is celebrating 100 years of Gospel Music.  The legendary Blackwood Brothers Quartet has been singing nearly 75 of those 100 years! The quartet was established in 1934 with brothers Roy, Doyle, James and Roy's son RW.  From 1950, James Blackwood carried on the tradition of singing the gospel until he went home to be with the Lord in 2002.  Jimmy (James Jr) has extended and sustained the family's legend since 1969. Currently, the quartet consists of Jimmy Blackwood, Wayne Little, Randy Byrd and Billy Blackwood- with Mike Hammontree as the pianist.  Using the word "successful" to describe the history of the Blackwood Brothers musical career is an understatement.  The Blackwood Brothers Quartet's music has been heard around the world and back earning many honors including prestigious Grammy and Dove Awards.  
    On August 20, 2010, Newnan Springs United Methodist Church, of Rossville, GA opened it's doors to the community for a memorable evening with the Blackwood Brothers Quartet. Gospel Music fans flooded the church until there was standing room only.  After a brief introduction, the quartet huddled around 2 microphones and charmed the audience with memories of years passed by singing old favorites with just piano accompaniment.  Several selections from their latest album- "The Song Will Go On"- including the spiritual "Everyday will be Sunday By and By" were loved and well received.  The harmonious blend of voices and beautiful music was beyond uplifting.
 The Blackwood Brothers Quartet stirred a response in several ways.  Tears were wiped and a faint "congregational choir" could be heard during familiar songs such as "The Lighthouse" but tears were shed from hearty laughter throughout the evening as well. It is evident that each member of the Quartet possess a transparent and witty sense of humor making themselves irresistible to love by the audience.  The Blackwood Brothers Quartet displayed their 
fun-loving
personalities by telling jokes and especially by putting on a competitive "bass-tenor" show down during "Just A Little Talk With Jesus."  Perhaps one of the most fun highlights of the evening was when pianist Mike Hammontree made his way to the stage to give an incredible Johnny Cash impersonation by singing "Daddy Sang Bass."  Overall- if one word could sum up the evening, it would have to be "Joy." Genuine love for God, each other, gospel music and for the audience seemed to have leaked from the legendary Blackwood Brothers Quartet leaving the little town of Rossville, GA filled with immense joy for weeks to come.
To learn about the incredible history of the Blackwood Brothers Quartet, how to purchase music- including their latest album "The Song Will Go On" or for concert locations, visit
http://www.blackwoodbrothers.com/index.html
Tags:
Billy Blackwood
,
Blackwood Brothers Quartet
,
Jimmy Blackwood
,
Mike Hammontree
,
Randy Byrd
,
Wayne Little
Posted in
exclusive report
|
Comments Off

on Legendary Blackwood Brothers Quartet Performs In Rossville GA