Written by Staff on June 17, 2020 – 6:32 pm -
Gary Dillard, A.K.A. Beaver, has finally conquered cancer and entered heaven. Dillard was a former member of the Kingsmen and a musician extraordaire. He was known for his exceptional ability with the steel guitar, banjo, and most stringed instruments. A sweet gentleman, he was much beloved by Kingsmen fans everywhere.
Randy Perry posted:
One side of my heart is so sad today while another side is rejoicing. My great friend Gary Dillard (Beav) has beat the cancer and has received eternal healing today. We've been friends over 30 yrs. I'm just thankful for the time we got to spend with him back in July of this past year. Gary and his precious wife Judy Averette Dillard attended several services we were at in Tuscaloosa. We laughed and laughed telling old stories from back in the day as he played steel guitar with the Kingsmen and I was with the Perry's.
Shout it out brother! I'll see you soon! Thank God for Heaven! Please be praying for Judy and the families during this very difficult time in life.
SGNScoops joins with friends and fans of Gary Dillard, expressing our sympathy and prayers for Gary's wife Judy and all their family.
Tags:
Gary Dillard
,
gospel music
,
Kingsmen
,
Randy Perry
,
Steel guitar
Posted in
announcements
,
artists
|
Comments Off

on Gary Dillard passes away
Written by SGN Scoops Staff on June 3, 2018 – 1:00 pm -
Update on Randy's 2nd open heart surgery on June 26 2018:
As many of you may know for the last 6 months I have been having severe heart issues. After 6 heart procedures and 2 arteries that was 100% occluded opened back up. The arteries have started collapsing on each side of the 12 stents that the Drs. In GA and NY has put in. This sometimes occurs when arteries haven't had blood flowing through them as the start deteriorating from the inside out. Unfortunately both arteries now are collapsing. With no other options left on the table a 2nd open heart will be needed to create new paths for blood flow.
Both Drs. Agree that if left like they are currently that the pain will be intolerable and most likely will lead to my death in probably less than 6 months time. So after seeking several Drs. Council we will have to have a 2nd open heart surgery.
All the work that has been done previously has not been lost thankfully. I wasn't a candidate for open heart before these surgeons opened the arteries to create good blood flow. Because of their untiring work and not giving up attitudes I now at least have a chance for a successful surgery. I've never seen a Dr. cry until yesterday when he was sharing with how hard he tried to help me. I pray God bless him for having a caring spirit!
Please be in prayer for Mary Lynn Perry and my family and the entire surgery team that God will guide them.
Thank you all for the tremendous outpouring of prayers and financial support these last 6 months. I've had several people messaging me wanting to know how they can help us. Prayers and more prayers are most appreciated.
There is several ways to help financially as we will be off the road for at least 2 more months providing all goes really good.
Our mailing address is:
PO Box 448
Dawsonville GA 30534
Or you can go on our website at
randyperryministries.com and there is a donate to the ministry tab that you can click on. Or you can also make a donation through PayPal to rpmministries@aol.com
Thank you all for just being concerned enough to even read this in it's entirety. God bless you all.
Tags:
Randy Perry
,
Southern Gospel News
Posted in
announcements
|
Comments Off

on Update On Randy Perry
Written by SGN Scoops Staff on January 10, 2018 – 5:51 pm -
Update on Randy:
The surgery was not successful after 5 hours of trying. Blood pressure dropped so they had to stop. Surgeon is going to look at film of heart and bring in different types of equipment for another attempt in 2 months. Surgeon does not want him to do anything for those 2 months. Another open heart is another option but Randy is adamant at this time that he will not have open heart again. One can easily understand our frustration right now, and we would greatly appreciate your continued prayers. We ask for you to call Randy's name out in your daily prayers. God is Faithful!
From Mary Perry
Keep Updated HERE
Tags:
Randy Perry
,
Southern Gospel News
Posted in
announcements
|
Comments Off

on Please Pray For Randy Perry
Written by SGN Scoops on November 29, 2012 – 10:27 am -
 "Memories With Libbi Perry Stuffle"
Written by Laura Kennedy
SGNScoops Magazine, July 2012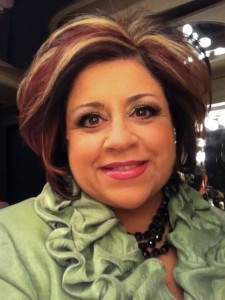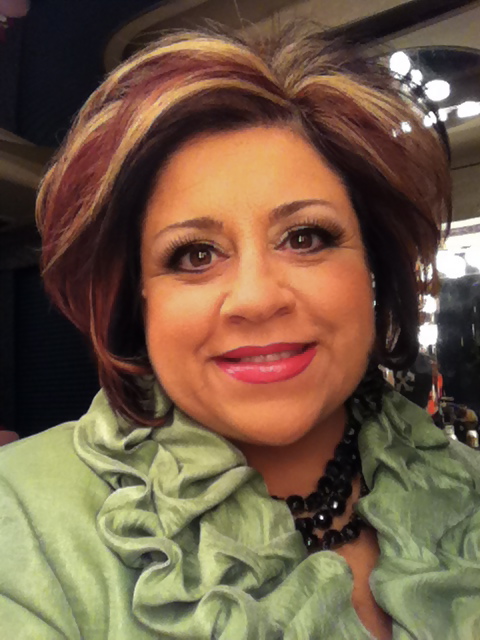 One of six children, Southern Gospel's most beloved alto singer recently allowed SGN Scoops the privilege of some talk time. Singing, as Libbi is quick to share, has been her whole life; "I had just turned seven. We started singing on Christmas day, 1970 after the loss of my 13 year old brother, Johnny, that previous July 30, 1970. The Perrys decided to go full time after the loss of my baby brother George who was also 13 at the time of his death on June 5, 1982."
The Perrys, in the mid 1980's, signed with former pianist for the Happy Goodman Family, Eddie Crook on his Morning Star Records label. Libbi later met and married Tracy Stuffle who would then become the group's longtime bass singer. For over 40 years and throughout various personnel changes, the group has not only been well received, but is one of the leading Mixed Groups in the industry today.
In my opinion, receiving awards and recognition is evidence of diligence to a skill and craft.  In southern gospel music, the most important ingredient to the success of any writer, musician, or vocal artist is the rich indwelling and guiding force of the Lord Jesus Christ.  And when the Lord allows, an artist can touch and deeply affect the spiritual walk or even awakening of their listener. Libbi is that kind of artist. And as such, has been awarded Singing News Fan Awards for the 2005 Female Vocalist and Alto Singer Of The Year and the 2006 Alto Singer of the Year.  While at the 2009 National Quartet Convention, Libbi was voted Favorite Alto in the 2009 Singing News Fan Awards. Both she and The Perrys received 11, Top 5 nominations in the 2010 Singing News Fan Awards for Favorite Artist, Mixed Group, Male Vocalist, Female Vocalist, Horizon Individual, Young Artist, Alto, Lead, Songwriter, Album, & Song. And most recently, Libbi was awarded Singing News Fan Awards, for the 2011 Favorite Alto of the Year.
Clearly, the traditional tone and strength of Libbi's voice is what makes her a fan to many. When asked how that particular quality speaks to her, Libbi replies; "It overwhelms me! I never dreamed in a million years that people would even consider my singing anything to be awarded for. To say that I am honored would be an understatement!"   Read more »
Tags:
dailey & vincent
,
Debra Perry-Reed
,
Eddie Crook
,
Faith
,
Gerald Wolfe
,
libbi perry stuffle
,
mark trammell
,
Morning Star Records
,
national Quartet Convention
,
Randy Perry
,
southern gospel
,
southern gospel concerts
,
Southern Gospel News
,
the perrys
,
Tracy Stuffle
,
Wayne Haun
Posted in
announcements
,
sgn scoops magazine
|
Comments Off

on "Memories" with Libbi Perry
Written by SGN Scoops on September 21, 2011 – 5:42 am -
{EHA-Nashville, TN} Debra Perry & Jaidyn's Call will team up with Debra's siblings, Randy Perry and Libbi Perry-Stuffle (The Perrys) for their annual Gold Rush Days & Gospel Gold Jubilee to be held in their hometown of Dahlonega, GA next month. The event is free to the public and is a reunion for the family each year as they share their testimonies and songs with fans all across the country. The Perrys will perform on Sat., Oct. 15 of the two-day event taking place the 15th & 16th. Debra Perry sang soprano with the original family group for 18 years. Debra's husband, Christopher Reed, has also been involved in the music ministry for many years with groups; such as, the Toney Brothers and Blackwood Legacy. Lead singer, Grant Gibson, is from Jasper, AL, and sang with the Liberty Singers at his Alma Mater, Liberty University. The trio recently signed an agreement with EHA-Nashville to bring more awareness to their music and their latest project, "Blessing in Disguise," was released this month. "We always enjoy getting together with our family for these events and singing our hearts out to all Perry fans," says Debra.
For more info:
Jaidyn's Call
(706)-265-8433
www.jaidynscall.com
Tags:
Christopher Reed
,
Debra Perry
,
Jaidyns Call
,
Randy Perry
,
Southern Gospel Music
,
Southern Gospel News
,
the perrys
Posted in
announcements
|
Comments Off

on Debra, Randy, and Libbi Perry to Reunite for Gospel Gold Jubilee