Written by Staff on May 19, 2020 – 8:04 am -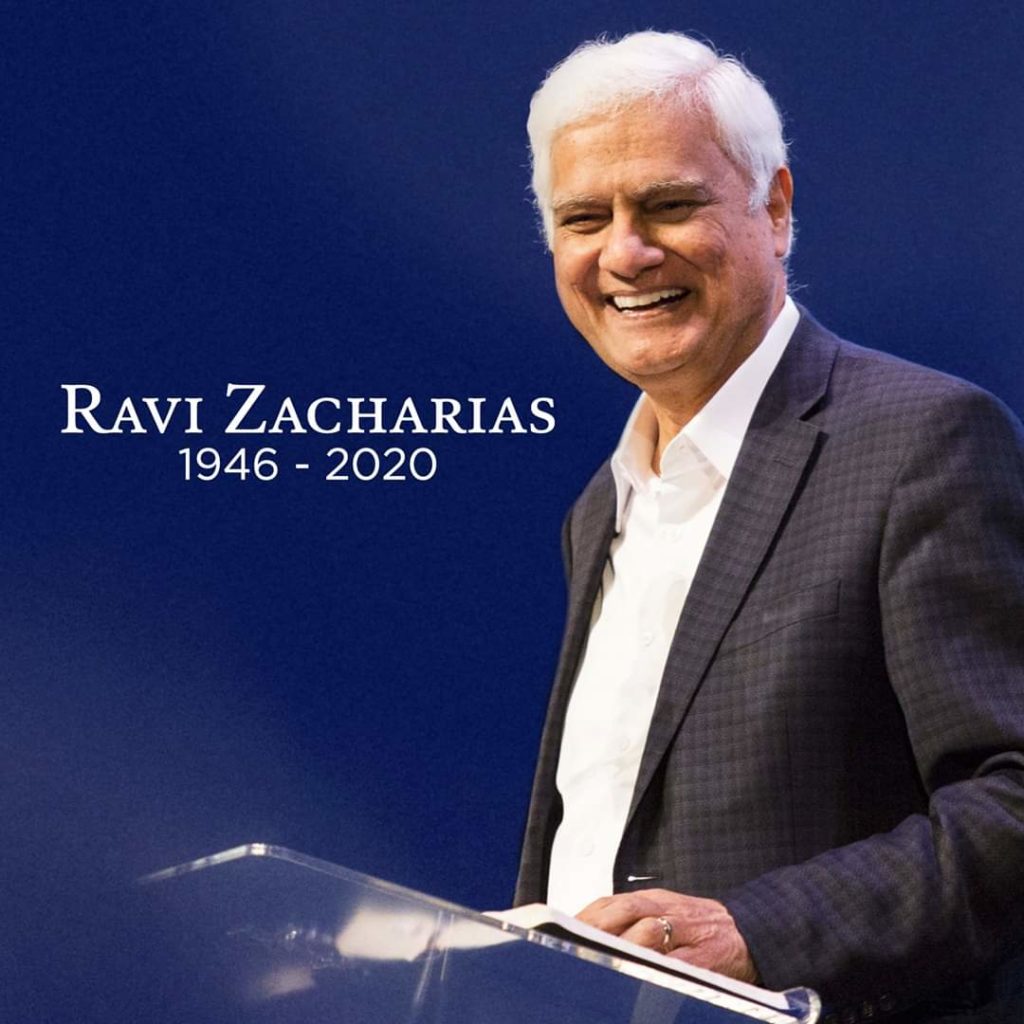 RZIM.org has released the sad news that well-known preacher Ravi Zacharias has come to the end of his fight. The Facebook page RZIM posted: "This morning, our beloved founder and apologist, Ravi Zacharias, went home to be with Jesus."
At only 74, he learned he had cancer in March of this year. He is now healed and in the presence of Jesus.
Ravi and Margie Zacharias just celebrated their 48th wedding anniversary. His daughter, Sarah Davis, says on the RZIM website announcement: "Naomi, Nathan, and I are deeply grateful for your continuing prayers for our mother, Margie, and the many expressions of love you have shown to her and to us.
Soon our family will gather for a graveside service. In the days ahead we will provide details for a public memorial service to be held in Atlanta and streamed around the world." (https://www.rzim.org/read/rzim-updates/ravi-zacharias, May 19, 2020)
Please join SGNScoops in praying for the family and friends of Ravi Zacharias.
Tags:
cancer
,
Evangelist
,
Heaven
,
Jesus
,
preacher
,
Ravi Zacharias
Posted in
announcements
,
artists
|
Comments Off

on Ravi Zacharias goes to be with his Lord
Written by SGN Scoops Staff on June 9, 2011 – 9:53 am -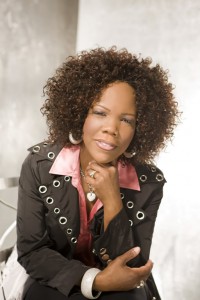 NASHVILLE, TENN. (June 9, 2011) – Singer LYNDA RANDLE announced today the June 13, 2011, launch of her daily radio program, "LIVING IN THE MOMENT" which will air multiple times daily on BOTT RADIO NETWORK. "Living In The Moment" is a one minute commentary of encouragement about daily living.
The program will initially launch as part of BOTT RADIO NETWORK and air Monday-Friday mornings. BOTT RADIO NETWORK (BRN) broadcasts over 88 stations, reaching into 15 states with a combined coverage of 40 million people, plus nationwide over Sky Angel and worldwide on-line, including Facebook and Twitter.
LYNDA has built a large following through her concerts and through appearances on TV around the world as part of the Gaither Homecoming Concert Series. For over 13 years she has performed with Gaither as part of his immensely successful live tours and events, while also doing her own concerts and events, including her "Woman After GOD'S Own Heart" women's conferences. LYNDA'S popular hit song, "God On The Mountain" has become an anthem to many with its reminder that GOD is "the GOD of the mountain and the GOD of the valley".
Bott Radio Network founder Dick Bott became friends with LYNDA and her husband Michael through various ministries events that they participated in over the past 2 decades in the Kansas City, Missouri area. Subsequent conversations led to Bott expressing his desire to have LYNDA offer her encouragement to millions more by launching a radio program that would air on the network.
"Living In The Moment" is produced by BRN and is recorded at the BRN studios in Kansas City, KS. The programs are written by LYNDA RANDLE who draws from her own life experiences as well as from many people who have influenced her over the years. In addition to Lynda's one-minute daily commentary program, the second phase that will begin soon is a 30-minute Saturday program that will include special guests and music as Lynda deals with current issues that face the body of Christ today.
LYNDA joins a distinguished list of guest speakers on BRN that includes Chuck Swindoll, David Jeremiah, Dennis Rainey, Ravi Zacharias, Tony Evans, Jay Sekulow and many more.
Tags:
Bott Radio Network
,
Chuck Swindoll
,
David Jeremiah
,
Dennis Rainey
,
Gaither Homecoming
,
Jay Sekulow
,
LYNDA RANDLE
,
Ravi Zacharias
,
Sky Angel
,
Tony Evans
Posted in
breaking news
|
Comments Off

on LYNDA RANDLE LAUNCHES DAILY RADIO PROGRAM