Written by Staff on February 17, 2017 – 12:36 pm -
Music and Video from Ernie Haase and Signature Sound, The Freemans, Red Roots, Woody Wright and Friends, High Road
Nashville, TN (
February 16, 2017
)  The new season of Harmony Road TV continues this week with a special episode hosted by Darrell Freeman. Music on the program includes "Sometimes I Wonder," from Ernie Haase and Signature Sound, Red Roots with "Christian Country Girl," "Lead Me Home," from The Freemans, and High Road with "Angel at the Crossroads."
The program also features Woody Wright and Friends, with a hymn medley ("Power in the Blood" and "Victory in Jesus,") featuring Larry Gatlin and other top artists.
Episode host, Darrell Freeman has traveled with family group, the Freemans for over 30 years. A perennial favorite, the Freemans have had over 20 top ten and seven number one songs, including The Singing News Song of the Year, for "Three Rugged Crosses," in 2010. "Lead Me Home," featuring Darrell, has been one of the most requested videos on Harmony Road TV.
Harmony Road TV continues to provide awareness of a "culture of life" through a series of announcements from Choices. Information on Choices can be found at www.choiceschattanooa.org.
The episode was taped at the Mansion Music studio in Franklin, Tennessee, and was directed and edited by Rob Walls of Varnish Films. Rob Patz of Coastal Media is also a producer at Harmony Road TV. Danny Joines of Online Media Studios provides the web presence for the show.
Broadcasting on The Heartland Network, NRBTV, The WALKTV, WATC57 in Atlanta and several more outlets, Harmony Road TV is available to over 90 million homes weekly, across the nation and internationally. Information on networks and times can be found online at www.harmonyroadtv.com.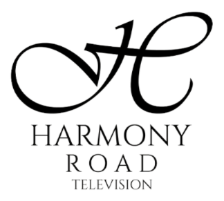 Tags:
Darrell Freeman
,
ernie haase and signature sound
,
Harmony Road TV
,
High Road
,
Red Roots
,
the freemans
,
Woody Wright and Friends
Posted in
announcements
,
artists
|
Comments Off

on Ernie Haase and Signature Sound highlight this week's Harmony Road TV episode hosted by Darrell Freeman
Written by Staff on April 21, 2015 – 6:03 pm -
By Sheri LaFontaine
We've heard it said that blondes have more fun, but there is a group of gingers that will tell you a very different story. According to a Clairol Color Attitude survey, 71% of redheads think that the word "bold" best describes them, which is 24 points ahead of blonds. This certainly makes sense, being that redheads are known for their fiery passion.
​Just like Little Orphan Annie, Opie Taylor, Lucy, Prince Harry and Reba, our Southern Gospel industry has experienced many carrot-tops in the spotlight. From the ultimate Irish tenor, Larry Ford, to the living legend, Lou Hildreth, no one can deny the talent that comes with those orange locks.
Scientists say that red hair and blue eyes are the rarest combination in the world, which makes Olivia Collingsworth a unique beauty.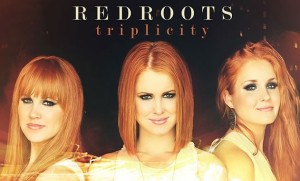 Sheri: Where did your red hair come from?
Olivia: My red hair actually came from my great Grandpa. After I was born my parents could not figure out where it came from, because nobody in our family had red hair except for one of my cousins and she got it from a different side of her family. My parents had only seen black and white photos of my dad's Grandpa, but one day they saw one in color and realized he had red hair. Kinda put two and two together!
Sheri: Do you like it?
Olivia: Since I was little, I never really minded my red hair! I always kinda liked being different than everyone else!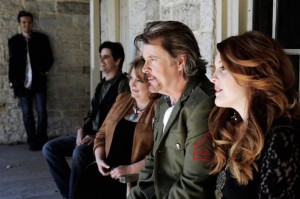 Moving from one baby of a talented family to another. Miss Kennedy Hayes of the Mylon Hayes Family is winning the hearts of audiences across the country. Born on October 31st, she truly is the perfect little pumpkin.
Sheri: What's the best part of having red hair?
Kennedy: The best part about being a redhead is that it is rare! And to have brown eyes is unique, and it's how God made me! Sometimes I wish I didn't have red hair when people ask if I have a temper to go with it.
Sheri: Have you ever been made fun of because of your hair?
Kennedy: Since I am home-schooled, I have never been teased, unless you count my brothers. When I was maybe four years old, we were walking on the beach and a lady asked my mom if she colored my hair! Wow…some people can ask funny questions!
We couldn't possibly write an article like this without speaking to the amazing tenor with the bushy red mustache, Larry Ford.
Sheri: Are you actually Irish?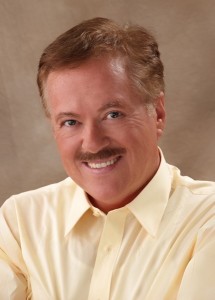 Larry: Yes, I am very Irish. My dad's family is, of course, Fords. My mom's family is Kennedy.
Sheri: Have you ever been to Ireland?
Larry: Our first trip to Ireland was in 1995 and it was really a homecoming for me.
Sheri: Is there a downside to being a true redhead?
Larry: Along with the red hair there's often a tendency to have really white skin that doesn't much like the sun. I've always had a "farmer's tan" and more freckles on my left arm (driving with the window rolled down) than my right arm. One time I was at a church in the Florida Keys. On Saturday the pastor and I went out to snorkel and catch lobster. Always mindful of how easily I burn, I applied Bullfrog sunscreen to my face, neck and arms. We probably spent two or three hours out on the water. Later that afternoon, I felt a burning sensation. The two or three inch strip between where my swim shorts and T-shirt did not meet, was cooked. Also, the backs of my knees were cooked. I couldn't even bend my legs to walk. I was walking stiff legged when I walked into church the next morning. Note to self: ALWAYS take the time to apply sunscreen to every area that might even possibly be exposed to Florida sun. If you don't, it can be extremely painful and dangerous for your skin. However, the lobster was really good.
Next we spoke with the triplets that named their group after the hue of their beautiful hair.
Sheri: So, how do you like having/being Red Roots?
Red Roots: We love being redheads because it makes us different in a lot of ways. We aren't crazy about the sunburns but everything else is all right.
Sheri: Where did you get it from?
Red Roots: We got our red hair from our mom and she said that when she was young, people used to tease her about being red headed by saying a funny phrase. "I'd rather be dead than red on the head."
Poor Momma Red Roots.
Josh Singletary is one of the brightest people in the business today. And I'm not just talking about his hair.
Sheri: What are some of the things you hear a lot from the fans?
Josh: I'm constantly asked if I color it. And the red hair confirms to people that I'm from Ireland, even though they know tons of redheads that live down the street that are as redneck as they come.
Sheri: Any perks that come with having orange hair?
Josh: Well, regardless of the hundreds of folks in line for the ride, my youth director never had any trouble at theme parks, knowing where we were in the line for a roller coaster. And he seemed to ALWAYS know when MY turn on the roller coaster was done!
A true sweetheart in this industry is the beautiful, Misty Freeman.
Sheri: Do you have any Irish in you?
Misty: I'm a mutt so I'm sure there is Irish in there somewhere.
Sheri: So how has life been for you, as a redhead?
Misty: Growing up, it was never popular to have red hair. Only older people thought it was pretty. But as a teenager I started loving it. I felt different but in a good way. My husband jokingly says he married me in spite of my red hair. When our daughter was born I just knew she'd have red hair. It was the first thing I asked the nurse "does she have red hair?" To which she sternly replied, " She's healthy!" She had pretty dark brown hair! Which Bryce was happy about.
Fast forward two years, I'm having my son and never ever thought I'd have a redheaded son. But the first thing I hear is Reba Rambo in the delivery room saying, "look at that red hair!"
They showed him to me and his hair was bright orange and all I could do was giggle!! What a fun surprise. We definitely get a lot of attention with those red curls but we've also had a lot of negative comments too. One man in line with us one day said, "poor little guy having to grow up with that hair". I hope he grows up to love his.
Sheri: Where did you get it from?
Misty: I get it from both sides of the family. My mom had red hair and my dad did when he was a baby. I have aunts and cousins that are redheads too. The older I get the more I love it!
Only 1-2% of the world's population are natural redheads. Although parting the red hair can hardly be compared to parting the Red Sea, it is still a rare and extraordinary miracle of God. Some could call it luck, but I think that Joel Hemphill said it best when he penned the song, "Don't Call Me Lucky, Call Me Blessed."
Tags:
josh singltary
,
Lou Hildreth
,
Misty Freeman
,
Olivia Collingsworth
,
Red heads
,
Red Roots
,
Sheri LaFontaine
,
southern gospel
Posted in
announcements
,
christian entertainment
,
Christian interest
|
Comments Off

on The Luck of the Red Head in Southern Gospel
Written by Staff on October 16, 2014 – 2:06 pm -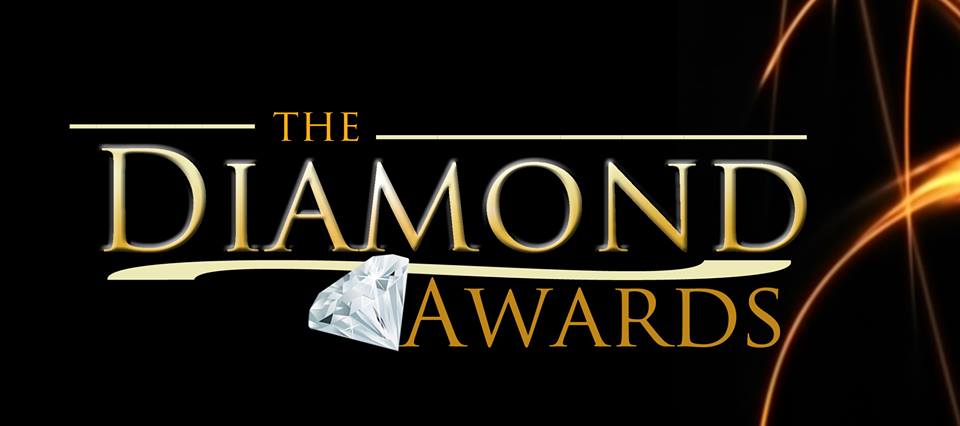 Why should you make plans to attend the Diamond Awards in Pigeon Forge on November 4?
First of all, the tickets are FREE.
Also, the Diamond Awards have a long history of being a gala event with surprise guests, great music and an evening of worship.
These Awards are being held at Creekside Gospel Music Convention at Pigeon Forge on November 3rd through 6th. They recognize the best in Southern, Country and Bluegrass Christian music and are hosted by SGNScoops digital magazine and Coastal Media Group. We urge you to reserve your FREE tickets for Creekside Gospel Music Convention and the Diamond Awards  HERE.
SGN Scoops would like you to meet our top-five finalists for each category of the 2014 Diamond Awards. Today's category is the Christian Country Group Of The Year, awarded last year to Jeff and Sheri Easter.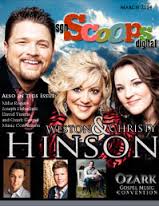 The 2014 Nominees for Christian Country Group Of The Year are:
Mark 209
Weston and Christy Hinson
Red Roots
Jeff and Sheri Easter
The Freemans
The Diamond Awards are swiftly approaching. Reserve your free tickets today!
Tags:
christian country
,
Christian Music
,
country gospel
,
Creekside Gospel
,
diamond awards
,
gospel music
,
jeff and sheri easter
,
mark 209
,
Red Roots
,
the freemans
,
Weston And Christy Hinson
Posted in
announcements
,
artists
|
Comments Off

on 2014 Diamond Award Nominees for Christian Country Group Of The Year
Written by SGN Scoops Staff on July 9, 2014 – 9:01 pm -
In this month of family vacations, celebrating freedom and enjoying summer, we hope you take a moment to see what we've done on SGN Scoops! We present to you a magazine filled with freedom, hope and all that is good in today's Southern Gospel and Christian Country music!
July brings a whole host of features, including our cover story on America's Favorite Gospel Music Family, The Hoppers. Craig Harris takes an in-depth look at the past, present and future of The Hoppers through the eyes of each of the family. Learn why Claude is smiling more these days and Karlye is studying hard. Read about Dean's and Michael's role in the group business and why Kim is humbled by her career. Take a close look at the 'Mother's Heart' of Connie Hopper and why she smiles even more widely at the thought of what may be in store for Lexus. A terrific summer read!!
Dixie Phillips fills us in on another of Southern Gospel's families, the Wilbanks; Marcie Gray tells us all about the Southern Gospel Music Associations' Hall Of Fame and new contributor Dan Duncan interviews Christian Country artist James Payne. Speaking of Christian Country, don't miss Natalie Taylor's first-hand account of Red Roots' appearance at Creation Festival NE 2014.
Jennifer Campbell shares her experience as part of a short-term missions trip to New York City. Lorraine Walker highlights Triumphant, who have just released a new praise CD, and Cross Pointe, whose new video can be seen on the right of the SGN Scoops website.
Don't miss the activities of Lou Wills Hildreth as she shares her Love, Life and Legends column; David Staton's 'Can You Handle The Truth;" life moment devotions by Dr. Jeff Steele, Kelly Nelon Clark and Sherry Anne; and the must-read Younger Perspective by Erin Stevens who interviews Riley Harrison Clarke. Lorraine also brings us closer look at D.A. Callaway, the man behind Silver Dollar City's Southern Gospel Picnic!
Other highlights include 'Event Planner', a concert review of the Karen Peck and New River Homecoming by Lynn Mills; super New Music reviews by our own Sandi Duncan Clark; and the new DJ Spotlight by everyone's favorite southern DJ, Vonda Easley. And don't miss Sandi's "Letter From…" in the first part of the magazine.
Our publisher, Rob Patz, gets to the heart of things with a few thoughts on 'Freedom' in his Publisher's Point. He also gets to interview his good friend, Pauline Patterson, in his column, 'What America Wants To Know About…".
Laurette Willis brings our thoughts back from summer sloth to healthy activities with her column, 'Present Your Bodies.'
All this plus a Creekside Update, SGN Scoops Top 100 and much, much more! Read what is encouraging, uplifting, creative and gifted about our Christian artists and their ministries.
We hope you have time this month to put your feet up on your lounger, grab your iced tea (or coffee!) and open up SGN Scoops July magazine. You won't be sorry!
Tags:
christian country
,
Creation Festival NE 2014
,
Dan Duncan
,
hoppers
,
James Payne
,
karen peck and new river
,
Lorriane Walker
,
Lou Wills Hildreth
,
Pauline Patterson
,
Red Roots
,
Sandi Duncan Clark
,
SGNScoops Magazine
,
Southern Gospel Music Associations
,
Southern Gospel News
,
Vonda Easley
,
Wilbanks
Posted in
sgn scoops magazine
|
Comments Off

on July 2014 SGNScoops Magazine
Written by SGN Scoops on October 7, 2013 – 7:19 am -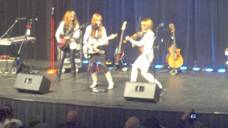 Ringgold, GA – October 5, 2013  The GME Showcase Awards were presented October 5th in the beautiful Colonade Theater in Ringgold, GA to an enthusiastic crowd that gathered as some 24

artist took to the stage.  Many of the artist appeared in the afternoon showcase which featured those who have appeared in previous GME events such as winners of the Gospel Star Talent Search held throughout the year in various cities across the southeast.  One of those artist was the lovely Erica Dalton who recently stepped out in a solo ministry as well as continuing to sing with her family as dates present.  She was the recent winner of the Talent Search held in Hazel Green, Alabama.
Since March of this year, fans have had the opportunity to nominate and vote on favorites in 14 different categories in which awards were given.  The list was narrowed to the top ten voted in each category and then to the top five.  Last night's award show was the culmination of nearly 70,000 votes cast in the past 60 days alone.
And The Winners Are:
Broadcast Personality  of The Year- Re Nay Lee (Host of Music City Gospel Review)
Radio DJ  of The Year- Larry Flegle
Artist Web Site – The Jamersons
Industry Web Site of The Year – Southern Gospel Today (southerngospeltoday.com)
Male Vocalist of The Year – Jonathan Bond
Female Vocalist of The Year – Donnita Rozzell
Duet of The Year – The Schofields
Trio of The Year – The Sounds Of Victory
Quartet of The Year – Mark209
Song of The Year – It Takes Faith, Mark209
Songwriter of The Year – Donnita Rozzell
Instrumentalist of The Year – Anthony Jamerson
New Artist of The Year – Megan Allen
Showcase Artist of The Year – Susan Guerin
There were other awards for Recognition of Excellence which were given to Rhonda Mitchell Frye (SGNSCOOPS), Sharron Kay King, Sheri Thrower, Red Roots, and others.

After the awards show, the stage was quickly reset for the evening concert in which was nothing more than fantastic.  The Boynton Choir took to the stage and wowed the audience under the direction of Sheri Thrower.  The voices of over 100 elementary school students filled the auditorium and finished with a climactic applause.
Mark209 was introduced and the mood for the rest of the evening was set.  Their high energy music and vocal styling's were very well received throughout the evening and at one point people were literally DANCING along the front of the stage.  Their rendition of "Oh Holy Night" brought the crowd to their feet.
Immediately after the stage was filled with banjo's, fiddles, guitars, drums…. As the recipients of the Singing News New Trio of The Year award, RED ROOTS took to the stage.  Singing hits from their releases such as Double Wide Church, Christian Country Girl and more.  Truly these girls won the hearts of many this evening as they do in all their concerts.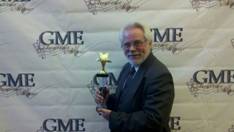 Plans are underway for next year's event and it promises to be bigger and better.
ABOUT GME SHOWCASE
Shelia Reed founded Harvest Outreach Center in 1986, which is a non-profit facility to help the homeless and needy of the North Georgia Communities. Thousands of Men and women have been helped through her ministry over these years, and are still recipients of this work. Shelia also is the recipient of the prestigious Jefferson Award from Washington, DC, for her commitment to her communities without desiring a salary for her endeavors.
As an award winning gospel artist, her style of singing has become a fan favorite. Shelia has received numerous industry awards including, State & International such as "Female Vocalist Of The Year" Female Entertainer Of The Year" performing in such prestigious venues as The Country Tonight Theater in Pigeon Forge, Tennessee and the" North American Country and Gospel Music Association International"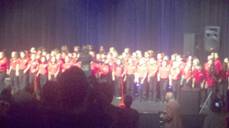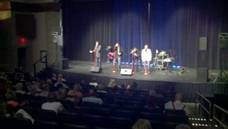 Shelia Reed founded "Gospel Music Express" (GME) and has devoted years to helping up and coming artists. She has guided their careers and shown them the best way to get a good start in the music industry. She continues to reach out to artist within twenty states unifying people across barriers and helping folk's to excel in their quest to achieve in their talents.  Harvestoutreachcenter.com / and gmeshowcase.com speaks for itself to the work Shelia does to encourage and help others along the way.
Tags:
Dempsey Howard
,
GME Showcase
,
mark 209
,
Red Roots
,
Rhonda Frye
,
sharron kay king
,
Southern Gospel Music
,
Southern Gospel News
Posted in
announcements
|
Comments Off

on GME SHOWCASE AWARDS GIVEN
Written by SGN Scoops on June 20, 2013 – 8:07 am -
Waynesville, NC (June 18
th
, 2013) – Christian music's premiere and multi-faceted booking agency, Michael Davis And Associates, is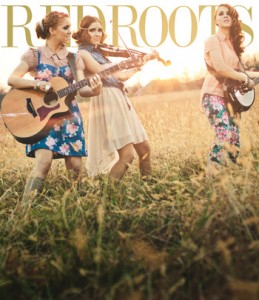 thrilled to welcome America's favorite trio of triplets, Red Roots, to the Dominion Agency.
The trio, which is signed to the Red Hen division of Daywind Records, continues to take the world by storm, winning hearts everywhere through their great Christian music and endearing personalities.
They've been nominated for numerous awards, been on a major National television program (as contestants on the American Bible Challenge with Jeff Foxworthy), recorded multiple albums and music videos, and had HIT singles, which have appeared consistently in the top 20 in the Nation. Their heart for ministry and love for people continues to pave the way for opportunities that are growing even faster than they are.
Michael Davis, Owner and President of Michael Davis And Associates, expresses his excitement in the latest addition to the Dominion Agency family; "Committed, exciting, talented and focused – This describes my observation of Red Roots.  From my first meeting with Nika, Natalie, and Nicole over three years ago, I knew these lovely young ladies would be successful. I am very glad to have them join our Dominion Agency roster of stellar Artists"
All three sisters are equally grateful to work with America's premiere booking agency.  Nicole shares, "Nika, Natalie and I are so excited to be a part of the Dominion Agency.  This is an important step for us for so many reasons; First, in having another great part of the team in place to help us with our scheduling and travel and , second, in helping us grow into new areas and meet more awesome people to sing and play for. God's plans for us keep on being bigger and better than anything we ever imagined."
The Dominion Agency is part of a family of stellar talent agencies including-
* Dominion Agency
* Mountain Top Talent
* Blue Ridge Artist Agency
Tags:
christian country
,
Daywind Records
,
Dominion Agency
,
Red Roots
,
Southern Gospel News
Posted in
announcements
|
Comments Off

on Michael Davis And Associates Welcomes Red Roots To The Dominion Agency Roster
Written by SGN Scoops Staff on May 9, 2013 – 3:39 pm -
We are proud of the May issue! In fact, it's not even summer yet, but this issue sizzles! Aaron and Amanda Crabb spice up the cover, and their interview will most definitely melt hearts! Also in this issue, catch the latest from Red Roots, the Pine Ridge Boys, and Mark Bishop. Get the scoop on Devin McGlamery and also Greater Vision's new music projects, and catch the Younger Perspective with Adam Brown. Get to know Christian Country's rising star, Abby Paskvan, and the West Coast's Keepers of the Faith. You heard the news about the upcoming Cathedral Reunion, but get the inside scoop from Ernie Haase, Mark Trammel and Scott Fowler. Dr Jeff Steele delivers a word of encouragement, Lou Hildreth honors Tim Riley and Jeff Hawes honors his mom. Catch up on the latest Creekside Gospel Music Convention plans, see who made the top ten list for Diamond Awards and see what songs are topping the charts. As always….digital, free and good! The scoop is nestled inside a beautiful magazine and is now available in in two formats. You choose- PDF or flip-style and please share with friends, family and fans.
Tags:
Aaron and Amanda Crabb
,
Adam Brown
,
Creekside Gospel Music Convention
,
Devin McGlamery
,
Dixie Phillips
,
Dr. Jeff Steele
,
Erin Stevenson
,
Ernie Haase
,
Greater Vision
,
jeff hawes
,
Keepers of the Faith
,
Lorraine Walker
,
Lou Hildreth
,
Mark Trammel
,
Red Roots
,
Rhonda Frye
,
Sandi Duncan Clark
,
Scott Fowler
,
southern gospel
,
southern gospel concerts
,
Southern Gospel News
,
the Pine Ridge Boys
,
Tim Riley
Posted in
announcements
,
sgn scoops magazine
|
Comments Off

on May 2013 SGNScoops Magazine