Written by Staff on February 20, 2015 – 8:15 am -
Program also includes videos from Karen Peck and New River, Reggie and Ladye Love Smith, Tribute Quartet.
Signal Mountain, TN (February 19, 2015) — This week's Harmony Road Television program is set to feature videos from Tribute Quartet with "Good News From Jerusalem," Brian Free and Assurance with "I Want to be that Man," and "A Soul Going Somewhere," from Southern Raised. Other music includes "Ephesians Chapter One," from Karen Peck and New River and "24 Hours a Day," from Reggie and Ladye Love Smith.
Originally airing in 2014, this program included the world premiere of "A Soul Going Somewhere," as well as a mix of highly acclaimed concert and concept videos. The program originates from the group cabin at Jim Oliver's Smokehouse Resort in Monteagle, TN.


Information on Harmony Road and its affiliates and time slots can be found at www.harmonyroadtv.com. For more information on Jim Oliver's Smokehouse, viewers can go to www.thesmokehouse.com.
Hosted by gospel music veteran Les Butler of Butler Music Group, Solid Gospel Radio and The Singing News, Harmony Road is now available to over 85 million television homes across the country in addition to online streaming, ROKU, mobile app and more.
You can find out more about Les Butler and see episodes of Harmony Road at www.butlermusicgroup.com.
Allan Rhodes, of WMJN29 and Rhodes Media Center, is the program's technical director. Learn more at www.wmjn29.com.
Harmony Road is produced and distributed by Harmony Road Productions and features the best in Southern gospel music and video. It can be found each week on the Heartland Network, the NRB Network (including DirecTV, streaming and mobile app), WATC57 in Atlanta, and WGNM-TV in Macon. Also find the program on the WALKtv network (including ROKU), Harmony Gospel in Greeneville, SC, DCT3 in Middle Tennessee, TV24 in Anniston/Gadsden, Charter Cable in Clarksville, Cookeville/Crossville, Sevier County, and Lebanon and WMJN29 in Decatur/Athens/Cullman, AL. Harmony Road is streamed at www.bbntv.org. Affiliates have also been added in Jackson, TN, Beaumont, TX, and Harrogate, TN and Northeast North Carolina.
Tags:
brian free and assurance
,
Christian artists
,
christian country
,
gospel music
,
harmony road
,
karen peck and new river
,
Reggie and Ladye Love Smith
,
southern gospel
,
Southern Raised
,
Tribute Quartet
Posted in
announcements
,
artists
|
Comments Off

on This Week's Harmony Road to Feature Southern Raised, Brian Free and Assurance
Written by Staff on October 6, 2014 – 10:05 am -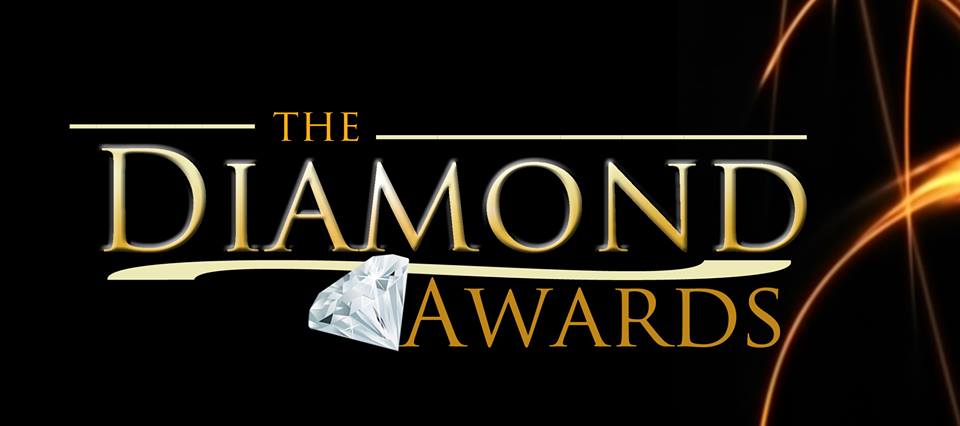 We want to introduce you to the 2014 Diamond Awards Duet Of The Year Nominees. The Diamond Awards are being held at Creekside Gospel Music Convention at Pigeon Forge on November 3rd through 6th. These Awards recognize the best in Southern, Country and Bluegrass Christian music and are hosted by SGNScoops digital magazine and Coastal Media Group.
The Diamond Awards have a long history of being a gala event with surprise guests, great music and an evening of worship. We urge you to reserve your FREE tickets HERE
SGN Scoops would like you to meet our top-five finalists for each category of the 2014 Diamond Awards.
Last year, the award was presented to Aaron and Amanda Crabb.Today's category is the Duet Of The Year, defined as a group consisting of two vocalists only.
The 2014 Nominees for Duet Of The Year are:
Aaron and Amanda Crabb
Wilburn & Wilburn
Reggie and Ladye Love Smith
Josh and Ashley Franks
Weston and Christy Hinson
The Diamond Awards are swiftly approaching. Reserve your free tickets today!
Tags:
2014 Creekside Gospel music Convention
,
Aaron and Amanda Crabb
,
Coastal Media Group
,
diamond awards
,
Josh and Ashley Franks
,
Reggie and Ladye Love Smith
,
rob patz
,
sgn scoops
,
Weston And Christy Hinson
,
wilburn & wilburn
Posted in
announcements
,
artists
|
Comments Off

on 2014 Duet Of The Year Nominees for Diamond Awards
Written by SGN Scoops Staff on February 28, 2011 – 12:55 pm -
Franklin, TN (Mansion Entertainment) February 28th, 2011 – Mansion Entertainment's Music Publishing
Division has signed award winning songwriter John Lemonis to an exclusive songwriting agreement.
The songs of John Lemonis include radio hits such as "Live to Worship", "Forever Changed", "Die Another Day" and numerous others. The artists who have recorded John's songs cross several genres of music and include Michael W. Smith, Brian Free & Assurance, Point of Grace, The Talley Trio, The Kingdom Heirs, The Greenes, Scott Krippayne, Barbara Fairchild, Reggie and Ladye Love Smith and many, many others.
John's talent in composing has covered musicals, choral pieces, and special projects (videos and collections) such as 'One Bethlehem Night', 'Once Upon A Time Shop', 'Eyes of Faith: The Fanny Crosby Story', 'For the Lord Alone', 'From Sea to Shining Sea', 'The New Jerusalem Makeover', 'In God We Trust', 'Tails from the Ark', 'Invitation to Worship (I & II)', 'America's Favorite' Series, 'Once and For All', 'Grace Covers All', 'The Precious Name of Jesus' and more.
John's own recording projects include: 'Love One Another', 'Living Proof', 'The Power and The Grace', 'In My Own Words' and 'The Glory of You'.
John Mathis of Mansion Entertainment's Music Publishing Division states, "John Lemonis is such a versatile and experienced writer and artist. His background covers so many areas from writing and performing his own songs, to decades of working as a Minister of Music, writing conferences and his involvement with Gospel Music Association and Nashville Songwriters Association International. All this has given him such a broad view in fulfilling what the artist and the church are looking when it comes to songs that relate and encourage the Christian listener. He has such a great heart and vision for conveying a message through a song! We're looking forward to our new endeavor together and where that will lead."
For more information regarding John Lemonis visit www.johnlemonis.com. For more information regarding Mansion Entertainment visit their website at www.themansionentertainment.com.
Tags:
Barbara Fairchild
,
Brian Free & Assurance
,
John Lemonis
,
Michael W. Smith
,
Point of Grace
,
Reggie and Ladye Love Smith
,
Scott Krippayne
,
The Greenes
,
The Kingdom Heirs
,
The Talley Trio
Posted in
announcements
,
christian entertainment
|
Comments Off

on Mansion Signs John Lemonis To Exclusive Songwriting Agreement