Written by Staff on September 15, 2019 – 10:30 am -
Friends of SGNScoops will remember that prayers were requested for Frogene Normand, mother of Rusty, Craig, and Chris Golden when she was diagnosed with cancer. 
Chris Golden posted the following on September 12, 2019:
One month ago today after weeks of nausea and pain, Mom went to the Emergency room where they found a mass in her pancreas which was blocking her biliary duct. She went by ambulance from Brewton, AL to Pensacola, FL to have more tests and a stent put in. It was about a week later after a ERCP and biopsy, the specialist determined the obstruction was adenocarcinoma… Pancreatic Cancer.
She seemed to do a little better over the next few days and was trying to gain strength to meet with the team at Vanderbilt on Sept. 5. The stent failed and she took a turn for the worse. Severly dehydrayed, she came to Nashville and spent 4 days and 3 nights at Vanderbilt Hospital where they had to put another stent in before meeting with the oncologist and surgeon for a consultation. After a couple of months of pain and suffering and a 4 day hospital stay, she was very weak..so they wanted her to go home (to my house) to rest and gain strength for the next step.
That step will be today. More scans and more labs to find out how aggressive it is and what the next step will be.
I am happy to report that after 7 days, she is up walking, her color is much better, appetite is slowly coming back, and she is hydrated and prayed up. We know many of you are praying earnest prayers. She can feel them. Keep them coming.
It's all about the next step… and we give Him praise for each small victory.
We will try to update as we have news to share.
Chris had further news on September 13, 2019:
Yesterday Rusty and I took Mom to Vanderbilt for another round of scans and labs and to meet with the Chief surgeon of the pancreatic team. After reviewing the scans he advised against doing surgery because of where the tumor is located, a little more than 180 degrees around the portal vein and also the vena cava. He was afraid he would not be able to get it all, and said if it were his mother, he would not do the surgery. We appreciate his honesty and care. So, we move on to the next step…meeting with the oncologist Monday afternoon to discuss other options.
I checked my phone and Mom had walked over a half mile yesterday which might as well been a marathon considering her condition for the last few weeks. On the way home we talked about the old Nashville restaurant Ireland's So we had steak and bisquits for supper. Although she has lost a lot of weight, she is stronger than she has been, and is prayed up. Our father came by last night after an Opry show, and they had a great visit till after midnight. This morning we enjoyed the fresh pear preserves Aunt Lanette sent.
We appreciate all the kind cards and messages, and especially the prayers. Keep them coming.
#teamfrogene
Keep informed on Chris Golden HERE
And Rusty Golden HERE
Tags:
cancer
,
Chris Golden
,
Frogene Normand
,
prayers
,
Rusty Golden
,
William Lee Golden
Posted in
announcements
,
artists
|
Comments Off

on Keep praying for Frogene Normand, mother of Rusty and Chris Golden
Written by Staff on August 31, 2019 – 11:31 am -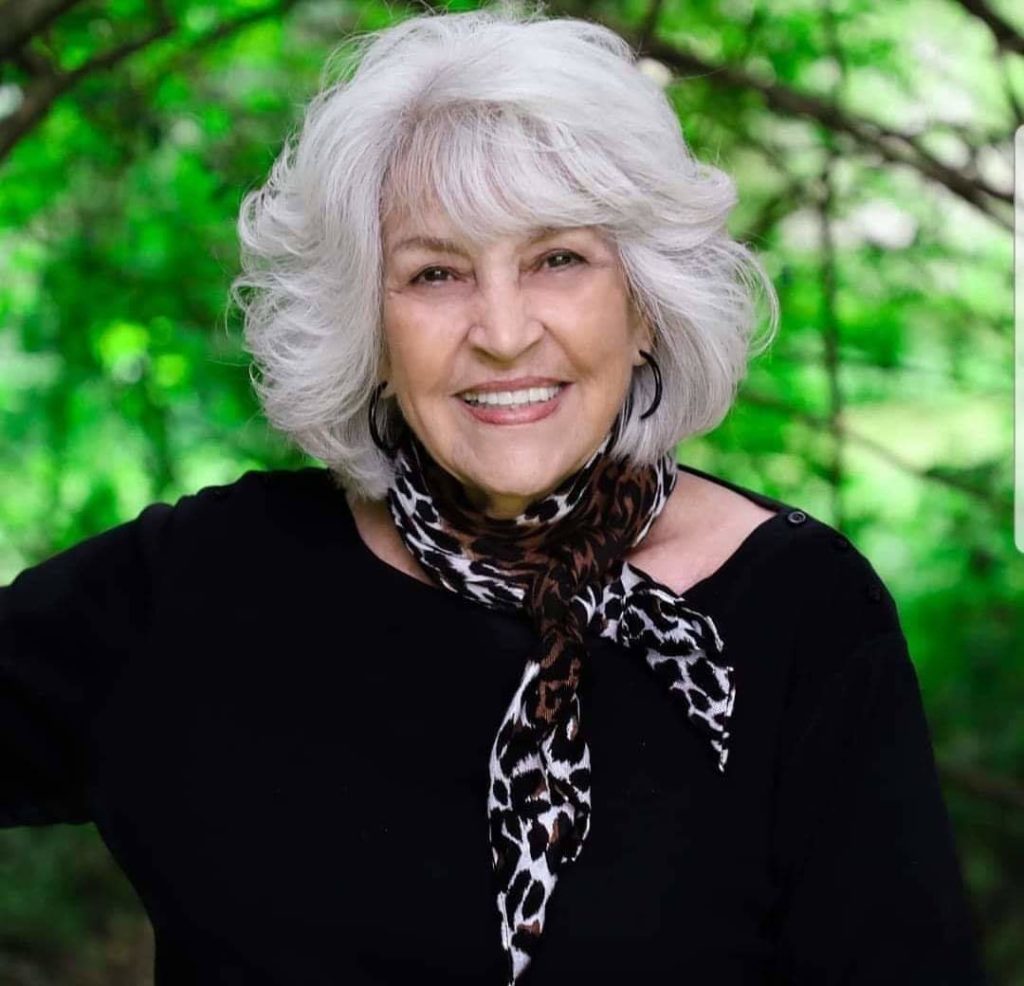 Rusty and Chris Golden, both singer/songwriters and active in the Christian music industry, have requested prayer for their mother, Frogene Normand.
Chris posted the following on Facebook earlier today:
URGENT PRAYERS NEEDED!
Our dear mother was diagnosed with pancreatic cancer a few days ago and after weeks of pain, sickness, and suffering, she is trying to gain strength enough to make the trip from south Alabama to Nashville today. Brother Rusty is with her and will be taking her straight to the hospital. We have an appointment with the team at Vanderbilt next week for consultation about the next steps and a treatment plan. Please join our family in praying for strength, guidance and direction, wisdom, and healing if it be His Will.
Chris, Rusty, and their brother Craig, are sons of Frogene Normand and William Lee Golden of the Oak Ridge Boys.
For more information please follow Chris Golden on Facebook HERE.
Tags:
Chris Golden
,
Christian Country Music
,
Christian Music
,
Frogene Normand
,
oak ridge boys
,
Rusty Golden
,
William Lee Golden
Posted in
announcements
,
artists
|
Comments Off

on Prayers requested for mother of Rusty and Chris Golden
Written by Staff on August 25, 2015 – 7:29 am -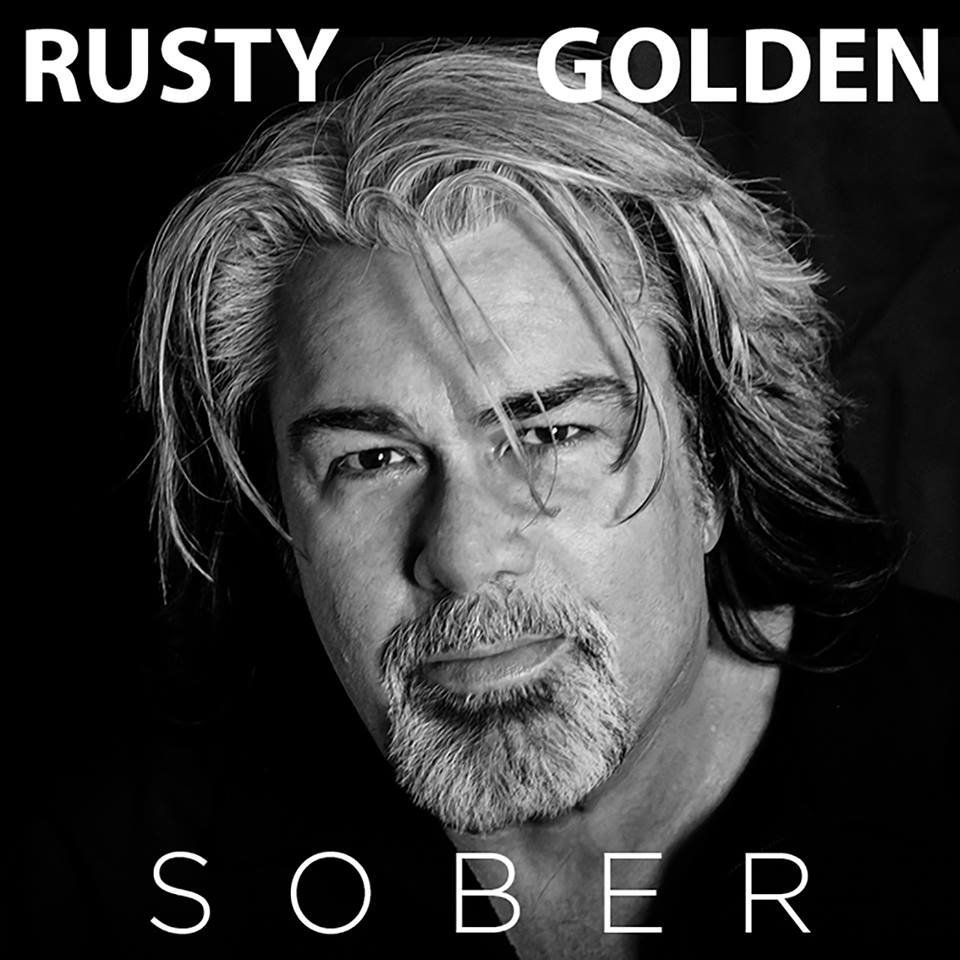 Review by Lorraine Walker
Have you ever been driving in the dark when you look up and see a house with all of its drapes open and blinds drawn up? The inside lights reveal the life of the occupant and you are drawn in by the intimacy and honesty of that stranger's world. Sober opens up all of the windows and doors of Rusty Golden's heart and draws you into his world of addiction recovery, faith, relationships and all the stuff that is life.
Golden has shared with me in the past about his battle to reach recovery, and though I could write word upon word about the darkness that addicts experience and what it means to reach the Light, nothing I write could help you understand this journey as much as Sober. From "Out of My Hands" through to becoming "Stoned on Love," the emotion and the expression of Golden's gravelly vocals will speak to your heart. If you can listen to this CD all the way through without tears falling, you are made of stronger stuff than I am. You can hear a sampler of the album here.
Golden has always reminded me of Elton John with the way he interprets music, and I can hear this influence throughout. I love the piano riffs, the incredible saxophone and the driving guitar beat. Just like Sir Elton's music, you will not get bored or have that déjà vu feeling that every song sounds the same. Golden is gifted and musically articulate.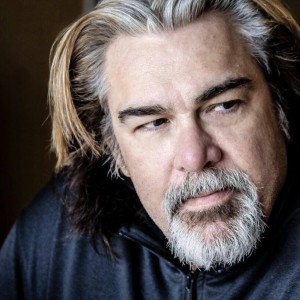 Each time I have listened to this album, I have been grabbed by the message in a different song. Beginning with "Out Of My Hands," Golden shows us what it takes to maintain recovery from addiction. However, each track speaks to events that all of us experience. From lines such as "the fine line separating right from wrong that oughta be obvious is all but gone" from "Things I Lean On," to "…sinning faster than Momma was praying," the "God-shaped hole" of "Hollow Man," and the enthusiastic "Stoned on Love," we can relate to times when we felt 'hollow' to times when we were so filled with the love of Jesus, we had a natural high.
Rusty Golden has written many songs for Southern Gospel artists, but fans of "John In The Jordan" should be alerted that this CD is not filled with quartet-style songs. In my opinion, perhaps only a couple of the tunes are playable on Southern Gospel Radio: "The Reason Why I'm Here," "Thank You Lord For This Day," and perhaps "Living Right Now." However, if you enjoy variety and gutsy vocals, this CD is for you. If you feel the relief in "I found Heaven in the hell I raised, in the not-so-good-old, 'good old days…'"; pain in "though I love you I have to give you up;" and the dependence in "show me how to walk on feet of clay," then this is an album you want to add to your collection immediately.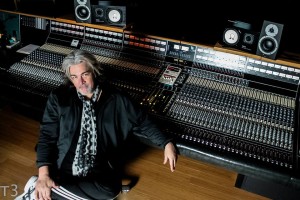 From an Inspirational Country and regular Country music radio point of view, most of these songs will appeal to a wide demographic. "Things I Lean On" has an easy feel, perhaps this is one that should introduce listeners to the world of Rusty Golden. This world is intense, provocative and edgy, but not one to be ignored. Sometimes we think we should present a picture with all the right pieces in place. Golden is not afraid to let you know that, like most of us, some of the puzzle pieces are still in the box.
This album is for those who are sober and those who want to be, for those with family who are addicted and those who have ever prayed for someone to find freedom. For the small minority of people whose lives have never touched those in need of recovery, you will find your own lyric on this album that will speak to whatever you are going through.
Sober by Rusty Golden can be purchased here on his website, or on iTunes, Amazon, CDBaby, and other outlets. Find out more about Golden on Facebook or online. Follow on Twitter.
For monthly reviews of Gospel CDs, see the latest version of the SGN Scoops digital magazine, found on the SGN Scoops mainpage. 
Tags:
Addiction
,
christian country
,
Country Music
,
freedom
,
Gospel
,
Lorraine Walker
,
Recovery
,
Rusty Golden
,
sgn scoops
,
Sober
Posted in
announcements
,
artists
,
christian entertainment
,
Christian interest
,
reviews
,
sgn scoops magazine
|
Comments Off

on Rusty Golden: Sober
Written by SGN Scoops Staff on September 16, 2014 – 11:30 am -
Welcome to the Fifth Anniversary edition of SGN Scoops digital magazine. We have a lot of great stories to share with you this month and we are thrilled to have Jeff and Sheri Easter as our cover artists for September. Their story is told by Dixie Phillips who also tells the story of Kenna Turner West and the Write About Jesus seminars.
In celebration of our Fifth Anniversary we have a special feature written by Sandy Duncan Clark about five years of SGN Scoops history. New staff members Chris Clay and Dean Adkins have special features for us on the Steeles and the Grand Ole Gospel Reunion.
Rob Patz tells us what America Wants To Know About Donna King and Vonda Easley shines the DJ Spotlight on Rodney Baucom. Melissa Wright shares about the filming of the Cathedral Family Reunion and the DVD just released.
Lorraine Walker addresses the subject of Christians and Addictions with guests Rusty Golden and Joseph Habedank. Marketing Gospel Music features Dusty Wells of Word Records. Other great features by Lynn Mills, David Staton, Erin Stevens and Laurette Willis will keep you glued to our pages.
Our brand-new News Makers section this month includes the Crabb Platinum Tour by Angela Griffin, the Music and Madness Tour by Candace Combs and much more.
We know you love the monthly devotions by our writers; Dr. Jeff Steele, Sherry Anne, Kelly Nelon Clark and Jennifer Campbell. We hope their words will encourage you and strengthen your heart.
All this and so much more as you look inside the September 2014 edition of SGNScoops! Read it and share it today!
Tags:
Crabb Platinum Tour
,
Donna King
,
Dusty Wells
,
Grand Ole Gospel Reunion
,
jeff and sheri easter
,
Joseph Habedank
,
Kelly Nelon Clark
,
Rodney Baucom
,
Rusty Golden
,
Write About Jesus
Posted in
sgn scoops magazine
|
Comments Off

on September 2014 SGNScoops Magazine
Written by SGN Scoops Staff on January 10, 2013 – 5:59 pm -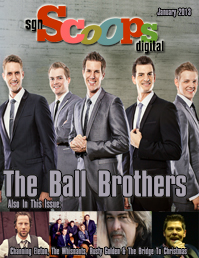 We're kicking off 2013 with a jammed packed exciting issue of SGNScoops Magazine! Get to know the Ball Brothers this month as our cover story. Other ministries highlighted this month are The Whisnants, Rusty Golden,Woody Wright, Richard Kiser, The Brady's and Sylvia Green. In this edition, SGNScoops shares details regarding the Sandi Patty, Jason Crabb Christmas Tour, the Brooklyn Tabernacle Christmas and The Bridge Ministry's "The Bridge To Christmas." Rhonda shares behind the scenes to Channing Eleton's new music video and Stephanie Kelley shares her Disney On Ice/Wigs for Children With Cancer experience. Sandi Duncan Clark reviews new music and Angela tells how the Williamsons are involved with spreading the Word of God in Kazakhstan. Other articles of interest include a devotion from John Mathis Jr, memories from Lou Hildreth, a challenge to develop professionally with special guest writer, Sheri Thrower. Rhonda begins a new series called, "Whatever It Takes" focusing on the importance of effective faith sharing. Get fit with Laurette Willis, catch up with Jeff Hawes on the road with Karen Peck and New River and read about plans for the 2013 Creekside Gospel Music Convention! Thank you for making 2012 a great year, and help us make 2013 even better. Please share SGNScoops Magazine with your friends, fans and family. Always Digital, Always Free, Always Good!
Download SGNScoops Magazine Here
Tags:
Ball Brothers
,
Brooklyn Tabernacle Christmas
,
Channing Eleton
,
Creekside Gospel Music Convention
,
Disney On Ice
,
he Whisnants
,
Jason Crabb
,
jeff hawes
,
john mathis jr
,
karen peck and new river
,
Kazakhstan
,
Lorraine Walker
,
Lou Hildreth
,
Rhonda Frye
,
Richard Kiser
,
rob patz
,
Rusty Golden
,
Sandi Duncan
,
Sandi Duncan Clark
,
sandi patty
,
Sheri Thrower
,
Southern Gospel News
,
Stephanie Kelley
,
The Brady's
,
The Bridge Ministry
,
The Bridge To Christmas
,
The Williamsons
,
Woody Wright
Posted in
announcements
,
scoops
,
sgn scoops magazine
|
Comments Off

on January 2013 Edition Of SGNScoops Magazine
Written by SGN Scoops Staff on February 18, 2011 – 10:46 am -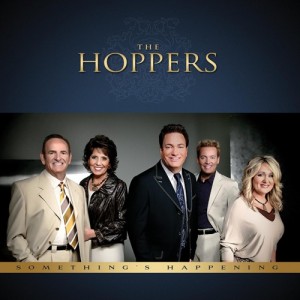 NASHVILLE, TENN. – February 17, 2011 – The legendary Hoppers received two nominations for the 2011 42nd Annual GMA Dove Awards, according to announcements made at a press conference yesterday in Atlanta, GA, at the Fox Theatre's Grand Salon.
The Hoppers picked up nominations in the Country Recorded Song of the Year category for "Living in the Arms of Mercy," written by Joel Lindsey and Jeff Silvey, as well as in the Southern Gospel Album of the Year category for their project Something's Happening (Spring Hill Music), produced and arranged by Lari Goss. The release features tunes penned by other acclaimed writers including Bill Gaither, Tony Wood, Kyla Rowland, Rusty Golden, Dianne Wilkinson, Gerald Crabb, Gina Vera and others.
"We are so excited and blessed by this," stated Connie Hopper. "The confidence in us shown by our peers through these nominations is humbling, and we would like to thank the GMA for these recognitions…to receive this kind of 'pat on the back' from those around us spurs us on!"
These nominations come on the heels of The Hoppers' 2010 additions to their mantle of awards with fan awards for Favorite Soprano of the Year (Kim), Favorite Mixed Group of the Year and Favorite Female Artist (Kim). The Hoppers also hit the BILLBOARD Magazine charts in recent months with the release of THE GAITHER GOSPEL SERIES: THE BEST OF THE HOPPERS (Gaither Music Group). The DVD soared to #2 on the magazine's video chart while the CD entered the BILLBOARD Heatseeker chart at #4. Additionally, the CD entered the Nielsen SoundScan southern Gospel chart at #1 and the Contemporary Christian chart at #10.
Something's Happening, available online and at retailers everywhere, is distributed by EMI CMG.
For further information regarding The Hoppers, please visit www.TheHoppers.com, www.twitter.com/HoppersMusic and www.facebook.com/thehoppers.
The 42nd Annual GMA Dove Awards will be held at the Fox Theatre in Atlanta, Ga. on Wednesday, April 20th. The awards show will be televised on GMC at 8:00p.m. ET/delayed PT on Easter Sunday, April 24th. GMC can be seen in 47 million homes on various cable systems around the country, on DIRECTV on channel 338 and on Verizon FiOS on channel 224. Visit GMClife.com
About The Hoppers
Formed in North Carolina in1957 (originally as The Hopper Brothers and Connie), The Hoppers have been a Gospel music mainstay for over 50 years. This family group, consisting of Claude, Connie, Dean, Kim and Mike, is known for a string of hits including "Here I Am", "Anchor to the Power of the Cross", "Shoutin' Time," "Yes I Am," "Mention My Name," "Jerusalem" and "Yaweh." In addition to radio success, The Hoppers have received numerous accolades including Mixed Group of the Year from the Singing News Fan Awards, the SGMA, Hearts Aflame Awards and Diamond Awards as well as six GMA DOVE Award nominations. Connie was presented with the prestigious Marvin Norcross Award; Michael has received the Musician of the Year Award from The Singing News Fan Awards; and Kim has been honored as Female Vocalist and Favorite Soprano for well over a decade.
Tags:
42nd Annual GMA Dove Awards
,
bill gaither
,
Dianne Wilkinson
,
gerald crabb
,
Gina Vera
,
Kyla Rowland
,
Rusty Golden
,
The Hoppers
,
Tony Wood
Posted in
announcements
,
christian entertainment
,
gospel events
|
Comments Off

on THE HOPPERS SCORE 42ND ANNUAL GMA DOVE AWARD NOMINATIONS