Written by Staff on October 6, 2015 – 10:19 am -

New faces put their stamp on a new project as Canton Junction rolls out Every Hallelujah
Canton Junction is no longer in the infancy stages of its ministry. However, as the group releases its third project, excitement abounds.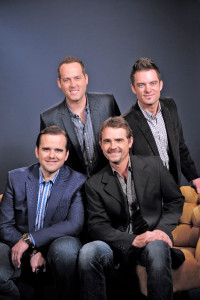 "It's always kind of been – not overwhelming – but you stand in awe of the way that God makes His plans," Matt Hagee, the group's tenor singer, says. "Aaron (Crabb), Michael (Sykes) and I needed to get something done for Sunday (morning service at San Antonio's Cornerstone Church in 2011). We went about that. We were able to start working with Tim Duncan, and he's an incredible talent.
"The group now has a brand-new lineup. It's a group of diverse singers. I'm very excited for folks to hear Canton Junction on our new project. I feel that this is going to be an opportunity to hear a real Canton Junction brand."
Duncan and Hagee are the only current group members who were a part of Canton Junction's earlier projects, a self-titled debut project (which won a Gospel Music Association Dove Award for Southern Gospel Album of the Year) and Live at Cornerstone.
"We're a Gospel quartet, but this project is a little different," Duncan says. "We have a great variety. Garry (Jones, the producer) did a good job of getting material, some great material. He has a list of go-to songwriters, and most of the songs on this project are deep subjects. They get to me. I say, 'geez, I've been there.' Sometimes, you think, 'does God ever hear my prayer?' The lyrics run deep.
"We have a great project. We have a good variety. We have a Southern Gospel project, quartet songs, fun songs and the deep songs that create a moment. I'm so excited about the type songs we're doing. I say this about every project I've sang on, but I think it's the best project I've ever sung on."
Hagee admits that the project – which is slated for an August 7th release – has a different sound than the group's earlier work.
"It's very different," Hagee explains. "The first project was really a great deal of stuff. The content we picked were songs we had enjoyed all of our lives. It's stuff we said, 'oh, it'd be fun to sing this.' You do indeed have a lot of fun. You sing in a fashion that reflects your memories.
"In this new project, we captured a lot of new content. It's from current writers who have written new material. You have to figure out, 'how do I want to communicate this?' Ryan (Seaton) has a huge voice, and yet, it's so capable of singing so many different styles. Casey (Rivers) brings a modern Country and Contemporary sound to it. In one turn, we can be in a Praise-and-Worship vein. Then, the next can be in a Black Gospel style. All of it feels good."
Jones had a heavy hand in the project's variety. Duncan and Jones were part of the Signature Sound Quartet when it formed back in 2002. "It's great," Duncan says of working with Jones. "He's a good arranger and a good producer. That goes without saying. He was with Gold City for 12 or 13 years, and look at all of the great songs they had.
"He's just a good guy. He has a good heart. He's easy to work with in the studio. He gets stuff out of you that you don't think you can do, and he's patient with you."
Rivers and Seaton – who are in their first project as members of Canton Junction – echo Duncan's feelings. They officially joined in the group in late January.
"This record, I really think there's something on here for everyone," Seaton explains. "There are Worship tunes. There's your straightforward Southern Gospel. There's a little bit of Country. There's a little bit of Pop. There's a wide variety of music on this album. For me, that's what makes it fun. That's something I've never been a part of. The album is going to be killer. It has some great tunes.
"Working with Garry, I've never been as comfortable in the studio as I've been with this project and working with him. He is able to create and pull some things from people who probably didn't believe they could do certain things. When his name is on the album, it's going to be good. It was nice to finally get to work with him in the studio."
Rivers adds, "Every Hallelujah has a good mix of songs from different backgrounds. Everybody compliments each other in this group. It's been really cool to see it all unfold. We all have common ground. It's been a God thing for sure. God has opened a really a great door for all of us."
Jones actually had a direct hand in Rivers' door swinging open.
"I received a message via Facebook from Garry Jones," Rivers remembers. "He said he liked what I was doing, and he liked my voice. We had a good phone conversation a week before Christmas. Then, I went to San Antonio. I talked to Garry, and we played in the studio a little bit."
Seaton and Duncan were also a part of Ernie Haase and Signature Sound at the same time, and that connection led to Seaton's arrival.
"Me and Tim have always stayed in contact through the years," Seaton points out. "I always told him since he started with Canton Junction, 'man, if there's ever a position open, let me know.' He saw the opportunity. He knew the group was going to be going through some changes, and he kind of helped me get in to get an audition.
"I filled in for Aaron (Crabb, the group's original lead singer) in November and December. That kind of started the whole process."
The compilation of vocalists brings diverse sounds.
"Casey, first off, is just a great human being," Hagee explains. "He's a husband and a father and very much about his family. He is a humble talent. It's always a delight to find somebody who is talented and not know how talented they are. Casey is that. Casey has achieved success in Country music as a vocalist. Because of his diverse career, he brings all of those elements to add a lot to a quartet that you might not consider.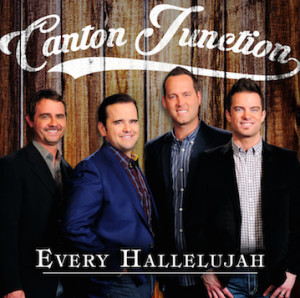 "We're given the opportunity to see what the song requires to be performed at the best level. Because of the diverse range that Ryan has and the style that Casey has, we can sing several different lineups. Ryan can take a lead, and Casey and I can move around on harmonies. Any time you have that kind of diversity, it's nice, and I've always said that bass singers make anything better, especially good bass singers. In my opinion, there's not a platform that has a bass singer on it any better than Tim. He has all the depth, but his tone is really quality. I'm really thrilled with how things have come together. Any time you go through change and a transition, you wonder, 'are we ever going to be able to capture what we had?' It's kind of one of those moments where you look back and say, 'right place, right time … God has His hand in it all.'"
Rivers is the lead singer, and Seaton serves as the baritone. However, that versatility that Hagee refers to essentially nullifies those labels in Rivers' mind.
"I tell people, 'Ryan Seaton is a lead singer,'" Rivers – who is the youngest member of the group at age 35 – says. "It's kind of a cool thing to have in your arsenal. I'm labeled as a lead singer. He's labeled as a baritone, but we're both able to handle the baritone part."
Duncan adds, "We have a good variety with what we've got. (Casey) has a little country flair. He's a just a great vocalist and a great guy all the way around. He has a good heart. A good heart is just as important as who you are vocally."
Early reactions have been favorable. In fact, the first single – "Weep No More" – has already been released to radio.
"The response has been overwhelming," the 35-year-old Seaton points out. "Everybody seems excited. Everybody likes the sound. Casey can take the lead. I can take a lead. It's a good place to be when you have a group that can do that.
"The people seem to open up. It's been neat to see all of the comments. It's been great."
Hagee adds, "I don't know anybody who likes Southern Gospel who didn't hope that one day they could sing with a great quartet. I jokingly say that Canton Junction is where good things come together. We've found something that fits."
Rivers was previously a part of the trio Beyond the Ashes, from 2009-12. However, prior to that time, he was immersed in Country Music, finishing as the runner-up during season four of Nashville Star.
"I like all kinds of music," Rivers explains. "I grew up cutting my teeth on the old country, your Hank (Williams), Sr. Some of that stuff can mesh with Southern Gospel. It was that and Elvis Presley. I was a young guy with an old spirit and a feel for older stuff, but I always knew that I had a heart for ministry. I never wanted to do the beer-drinking songs. I never wanted to sing in the taverns. I stuck to doing a lot of festivals and fairs, a lot of the oprys around Oklahoma and Texas. I always felt that in my set that I could break it down and speak to some people who might not ever step foot in church and minister to them right there. It's just a matter of being available and listening to God's voice.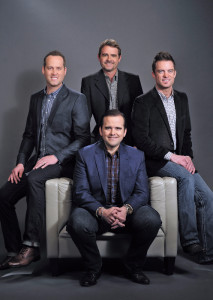 "That voice hit me hard back in 2009. I told my wife one day, 'if I had a choice to lay Country music down and go full time in Christian music, I'd lay it down right now.' Then, I had a woman in my church who said, 'I don't know if your ears have been burning, but I have a friend who is looking for a lead singer in his group, Beyond the Ashes.' I had just done my first Country project, but I felt that's where I needed to be full time. I got into a conversation with a friend at church, and I had an opportunity to meet Anthony Facello (the founder of Beyond the Ashes). I went through an interview process and a trial period. The rest of history." Rivers has performed as a soloist since departing Beyond the Ashes.
Despite his country roots, Rivers also possesses a level of soul in his vocalization, which may have been cultivated during his three-year stint with Facello's dynamic vocal trio. "The soulful part is something that has developed through the years," Rivers says. "There was never that opportunity to really use that part of my voice. Maybe I didn't know I had that when I was pursuing Country Music. Even at a young age, it was from Hank Sr. to Elvis Presley. I was shaking my leg as a kid and doing some blue suede shoes.
"A lot of the soulfulness came since 2009 when I joined Beyond the Ashes. I was introduced to some material and some ways of singing to where I really had to push myself. I had to really listen to blend. Being with Beyond the Ashes and through the years getting to hear the Crabb Family … Jason, Aaron and Adam … once I started listening to those songs and listening to some of their tracks, I was like, 'I like singing these songs.' They're in their own league though."
While the group has quickly cultivated its blend on stage, Rivers points out that it has been a great blend off stage as well. "These guys are awesome," Rivers emphasizes. "I'm very comfortable around them. We all share common things. Ryan is the only one who will not wear cowboy boots. He'll tell you that in a heartbeat.
"We're all family men. When you can be around people where you have things in common with … I could not ask for a better bunch of guys to minister with and share God's love with."
The limited tour schedule is another drastic difference for the quartet. "It's definitely different than anything I've ever been involved in," Seaton points out. "From the musical aspect to the travel aspect … doing this for almost 14 years now and traveling the roads 200 times a year … my girls are nine and eight (years old) now. I've been looking for something like this that wasn't as demanding but still allowed me to do what God has called me to do … but not taking me away from the family every weekend. It's the biggest blessing to date.
"Everything has been a blessing, from the Melody Boys working with Gerald Williams and Mike Franklin, who ran the Melody Boys. Getting to go with Signature Sound was a huge platform. To get on the Gaither stage and have his (Bill Gaither's) blessing and stamp of approval, that was a huge blessing. For someone who didn't go to school for music and never had music lessons, it's been great. We're all likeminded and family men. I couldn't ask for anything better."
Duncan adds, "I love it. I did have my share of leaving every Thursday, Friday, Saturday and Sunday. I don't miss traveling so much. I have a lot of down time. I have a lot of quality time that I can spend at home. Yet, I get to go out and sing once in a while. I love the down time. I love to be able to fish more and hang out with my son and be with my wife. It's great."
The minimal appearances are beneficial as the group members are spread out, with Hagee living in San Antonio. Rivers is a resident of Flint, Texas. Duncan resides in Gallatin, Tenn., and Seaton is the furthest distance away from the group's home base as he's planted in Evansville, Ind.
The group performs at many of the traveling appearances of pastor John Hagee, who is the father of Matt Hagee and the senior pastor of Cornerstone Church. The quartet also performs there at Cornerstone on a semi-regular basis. Matt Hagee previously sang with his father and sisters as part of the Hagee Family.
Canton Junction performed at Bill Gaither's Family Fest in the Smokies, which was held in late May.
"It is a different dynamic," Rivers says. "A lot of guys gel because they're all out on the road. With these guys, it takes a different type of preparation. We might be away from each other for a month or a month and a half. It takes us all going home and doing our homework. When it's time to show up and do what we have to do, we just have to be ready, so it's a different dynamic."
The group members feel that one of the major benefits of the limited touring involves keeping the energy level high and the material fresh.
"I know what it is to be burnt out," Duncan explains. "You've been gone so long, and so many times, you'd rather be home.
"This is great. When we do walk on stage, we're fresh, because we've been off several days or a couple of weeks."
Seaton adds, "One of the toughest things about traveling in a full-time scale is keeping it fresh. You live with your guys you travel with. That can get challenging at times. With this, it's an exciting feeling every time we get together. It may have been two weeks since we've seen each other or sang together. There's not that meeting the bus, putting your stuff on the bus, going to sleep and waking up in a different city. It's very easy-going. The majority of our dates are done at Cornerstone Church there in San Antonio. The church members all love it. You get to sing to a built-in crowd. It tickles everybody. It's a fun situation."
The group has two mini-tours coming up this fall, stints in which the quartet will travel for three consecutive dates on two different weekends (a total of 11 appearances from August into October). Ivan Parker, Jason Crabb and the Isaacs will also be among the performers during some of those dates.
"I'm looking forward to those dates," Duncan says. "We're fresh. I don't think we will ever reach that point where we will be burnt out. The zeal, desire and morale will always be up, because we don't travel so much."
Hagee isn't ruling out an increased tour schedule in the future. "We have the opportunity to be involved in other areas of media, like television and internet television," Hagee says. "We want to get our music out.
"We're going to work those dates (this fall) and see how they go. If opportunities to grow in that area come, we'll certainly look into it."
While Matt Hagee serves as the executive pastor at Cornerstone Church, the rest of the group has a varied list of extra-curricular activities.
Duncan – who was formerly a bricklayer before delving full time into Southern Gospel Music – still occasionally does some bricklaying.
Rivers still makes some solo appearances and also occasionally fills in for other groups, but Seaton arguably has the most unique – and most fun – hobby.
"My number one priority is Canton Junction," Seaton points out. "We provide for our families from Canton Junction, but I actually own HighSide Hobbies and Raceway. It's an RC (radio-controlled) hobby shop with an indoor, dirt oval track. We race RC cars. We hold weekly races. We've had a number of weekly races. We've had people from North Dakota, Ohio and Tennessee. Other than going to cheer practice and dance practice (with my daughters), that's what I do.
"It started out as a hobby, and the opportunity presented for me to take over. I raced as a customer. I became friends with the owner. He was looking to get out of owning the business, so I took that over."
Look for the new Canton Junction faces and project online.
By Craig Harris
First published by SGN Scoops August 2015.
For more artist features and information, look for the newest SGN Scoops digital magazine on the SGN Scoops website.
Tags:
Canton Junction
,
Casey Rivers
,
Craig Harris
,
Every Hallelujah
,
gospel music
,
Matthew Hagee
,
ryan seaton
,
Tim Duncan
Posted in
artists
,
guest
,
sgn scoops magazine
,
special feature
|
Comments Off

on Canton Junction: Changing faces, moving forward
Written by Staff on May 29, 2015 – 2:14 pm -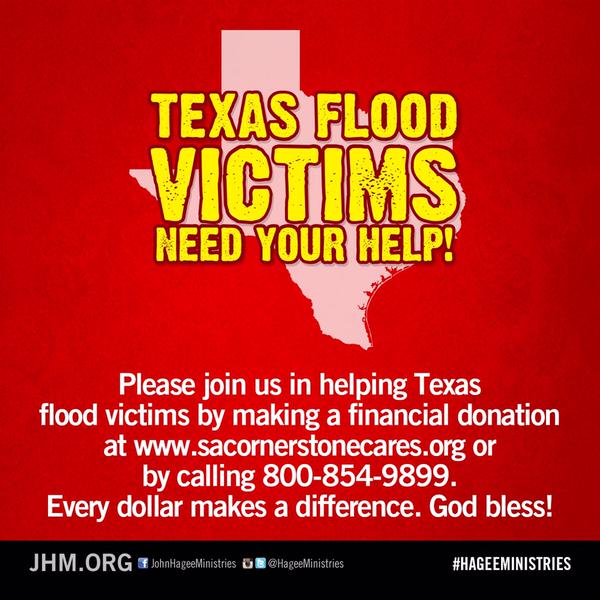 Rececntly, Canton Junction alerted us to how Cornerstone church was helping to care for the victims of the devastating floods in Texas. Their twitter post just said, "Hey friends this is an opportunity to be the hands and feet of Jesus. Please join us
in helping #TexasFlood Victims…" Their church, Cornerstone in San Antonio, is assisting victims by collecting donations and non-perishable items to distribute to those in need.
Canton Junction is made up of: Tim Duncan, Matthew Hagee, Casey Rivers and Ryan Seaton. Matt Hagee is the Executive Pastor at Cornerstone Church.
You can help too! Please visit the Cornerstone link for more on how you can help those whose lives have been washed away.
For more information on Canton Junction, visit their website.
Tags:
Canton Junction
,
Casey Rivers
,
cornerstone Church
,
Matt Hagee
,
ryan seaton
,
Texas floods
,
Texas floods 2015
,
Tim Duncan
Posted in
announcements
,
artists
|
Comments Off

on Canton Junction and Cornerstone Care for Texas Flood Victims
Written by SGN Scoops Staff on January 29, 2015 – 10:34 am -
NASHVILLE, Tenn.—Award-winning Difference Media recording artist Canton Junction announces the beginning of a new chapter with the addition of lead vocalist Casey Rivers and baritone Ryan Seaton. Rivers and Seaton join Canton Junction founding members Matthew Hagee and Tim Duncan to round out the acclaimed quartet, following the departure of Aaron Crabb and Shane McConnell. The group's highly anticipated sophomore recording is slated to release in August.
"It is a very exciting time for Canton Junction as we welcome Casey and Ryan to the family," said Matthew Hagee. "We believe the incredible musical gifts of these two men, along with their heart for people, are a perfect match for what Canton Junction is all about—and where we are headed in the future. We continue to be thankful for the contributions Aaron and Shane made to the group, as we prepare to embark on this new leg of our journey."
Casey Rivers has had successful careers in both gospel and country music, sharing stages with such legendary figures as Loretta Lynn and Kenny Rogers. He was runner-up to Chris Young on USA Network's Nashville Star in 2006, and went on to achieve notoriety as a solo country artist. Rivers also served as lead vocalist for southern gospel trio Beyond The Ashes from 2008 to 2012.
Ryan Seaton was a member of Ernie Haase & Signature Sound from 2003 to 2009, during which time the group received a GRAMMY® Award nomination and three Dove Awards. Seaton's 2010 solo debut, The Stage Is Bare, garnered two Dove Award nominations. His critically acclaimed follow-up recording, Prisoner Of Hope, released in 2013.
Since their debut in 2012, Canton Junction has quickly become one of southern gospel music's most sought-after quartets. The self-titled Canton Junction featured the #1 singles "Hold On" and "Sweeter As The Days Go By," and garnered a 2013 GMA Dove Award for Southern Gospel Album of the Year. Last year, the group received the Singing News Fan Award for Favorite Southern Gospel New Traditional Quartet.
Difference Media is a division of Cornerstone Church, founded and pastored by John Hagee. The label features some of the leading names in Gospel music including Aaron & Amanda Crabb, Canton Junction, Matthew Hagee, Tim Duncan, The Cornerstone Sanctuary Choir, Ricardo Sanchez, John Hagee and The Hagees. A non-denominational evangelical church with more than 20,000 active members, Cornerstone Church is home to John Hagee Ministries, which telecasts Pastor Hagee's radio and television teachings throughout America and to more than 190 countries around the world. The ministry also operates GETV, a 24/7 online television and video on-demand broadcast of sermons and original programming, as well as music videos and performances by Difference artists (getv.org).
For further information, visit differencemedia.org or turningpointpr.com. Follow Canton Junction on Twitter @cantonjunction.
Tags:
Canton Junction
,
Casey Rivers
,
ryan seaton
,
Southern Gospel Music
,
Southern Gospel News
Posted in
announcements
|
Comments Off

on CANTON JUNCTION LAUNCHES NEW CHAPTER WITH ADDITION OF CASEY RIVERS AND RYAN SEATON
Written by SGN Scoops Staff on March 15, 2011 – 10:38 am -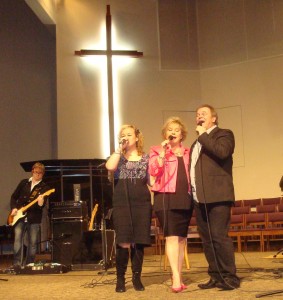 Concert Review By
Gary Hagen
It has been almost a week since Jeff and Sheri Easter and Ryan Seaton finished up their West Coast Tour.  Reflecting back on their concert in Vancouver Washington at the First Church of God it was a very unpredictable good time for everyone.  What I mean by that is that when the concert was first announced people wondered how such a performance would pan out with such two different singing styles.  As a volunteer ticket seller, when the sales at first were a little slow I myself began to question such a match up.  But when the time got closer and the sales picked up the Southern Gospel fans came through just like they always do here in the Portland OR/ Vancouver WA area.  Over 500 people were in attendance and they were wowed.
Ryan Seaton started off the first set and did a great job.  His smooth vocal performance was appreciated and I then knew why there were so many young faces in the crowd which normally doesn't happen at a SG concert.  Not everyone in the Southern Gospel fan base appreciates the crooning style but the majority on that night were there in part to see and hear Mr. Ryan Seaton along with Jeff and Sheri.  When Morgan, Jeff, Sheri and Madison Easter took the stage it lit up again.  One can never tire of their enthusiasm and talent with country and blue grass sounds galore.
Before the concert my wife, Kathie and myself were busy helping stuff flyers, getting the food for the Meet and Greet and setting up the tables.  When Brandon Beene brought Jeff and Sheri into the meet and greet room the VIP ticket holders erupted with applause and appreciation.  They relished the time the Easters took to tell some personal things about their lives and of course the witticisms that Jeff always comes up with.  What a guy and what a character.
After intermission Ryan again started off the second half.  He also took some time for personal revelations about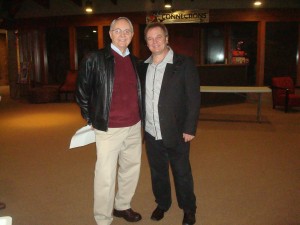 himself and his family.  One thing about gospel groups and relating to the audience like that it is very humbling.  It is nice for the ordinary person to see that just because someone has a God given talent, they are just as human as you and me.  They have the same problems and trials in life that we, that are not so talented, have.  Ryan then introduced Jeff and Sheri and again the stage was electrified!  Sheri told of her fight with cancer and then sang a song especially for someone in the audience that had lost a family member.  The song was "She Loved" one of my favorites, about how we want someone to look at us when we are gone.  Morgan and Madison were able to showcase their voice talents individually at different times in the concert and it shows that the talent sure runs in the family.  Ryan joined them for the last part of the concert and attempted to teach them a EHSS song and dance routine that was very entertaining.  All in all I think everyone, except for the little old lady with the hearing aid and walker that complained about the sound, enjoyed the concert immensely and hope that The Easters and Ryan Seaton will not be strangers to the West Coast for too long!
SouthernGospelPDX.com
Tags:
Jeff Easter
,
Portland
,
ryan seaton
,
sheri easter
,
Vancouver Washington
,
West Coast Tour
Posted in
christian entertainment
,
exclusive report
,
reviews
|
Comments Off

on Exclusive Concert Review Jeff and Sheri Easter and Ryan Seaton
Written by Scoops Staff on March 1, 2011 – 4:16 pm -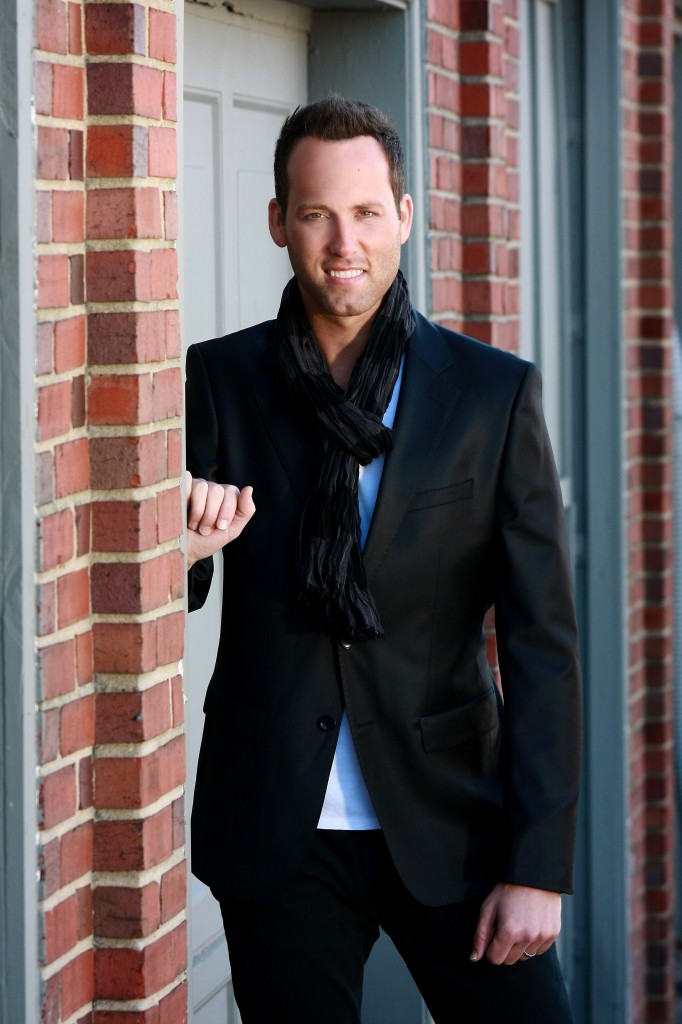 SGN Scoops Exclusive:
Rob Patz hears all the latest from Ryan Seaton!
Click here or on the picture to listen.
Tags:
audio interview
,
rob patz
,
ryan seaton
Posted in
audio interview
,
breaking news
|
Comments Off

on Audio Files: Ryan Seaton