Written by Staff on January 19, 2018 – 5:38 pm -
Beloved Family Group Shares Songs and Inspiration from Newest Project, The Americana Session
Nashville, TN (January 19, 2018) – The Nelons, one of the most beloved and iconic family groups of all time, will be featured during aSiriusXM special beginning this weekend on Enlighten, channel #65. The special will feature songs and inspiration from their brand new Daywind Records project, The Americana Sessions.
The special will air at the following times:
Saturday, January 20, 2018 – 12 NOON ET
Sunday, January 21, 2018 – 10 PM ET
Tuesday, January 23, 2018 – 1 PM ET
Wednesday, January, 24, 2018 – 6 PM ET
Produced and arranged by Jason Clark, the project features iconic classic compositions with intricate and stunning family harmonies, delivering the musical excellence that Kelly, Jason, Amber and Autumn are known for. From Glen Campbell's "Gentle On My Mind," to Dolly Parton's "Coat of Many Colors," and "An American Trilogy," to "Bridge Over Troubled Water," The Nelons weave songs of faith, family, God and country in a seamless journey on what could be condisdered a songbook of American culture.
To support the new release, The Nelons have embarked on The Americana Sessions Tour, receiving rave reviews with many SOLD OUT performances in theatres across the country.
Tags:
Americana Sessions
,
gospel music
,
Nelon
,
sirius xm
Posted in
announcements
,
artists
|
Comments Off

on TUNE IN ALERT:  The Nelons on SiriusXM This Weekend
Written by SGN Scoops Staff on June 28, 2017 – 9:56 am -
NASHVILLE, Tenn.–June 28th, 2017—Gaither Music Group and Sirius XM have joined hands for a special four-day event—Bill Gaither's 4th of July Gaither HOMECOMING Weekend Marathon.  From July 1st through July 4th, gospel music fans can tune into the enLighten channel (channel #65) throughout the day to hear many of their favorite HOMECOMING artists and songs.  

Legendary singer, songwriter and label founder Bill Gaither programmed this special Homecoming Marathon event, available exclusively for Sirius XM subscribers.  Non-subscribers can visit the following page to sign up for a free 30-day trial offer:
http://smarturl.it/Try_XM_For_Free

"What a thrill to join hands with Sirius XM for this holiday weekend," stated Gaither.  "The reach of the format is quite impressive, and we are able to hear it wherever we travel.  Radio was so important to me and our family when we were kids.  And now to have the capability of reaching around the entire globe with the message of good news is truly a godsend.  Radio was our lifeline then, and it is still a miraculous lifeline today."  

The exclusive, four-day playlist includes interview segments featured on the Gaither brand of products and programming; and it features music from artists including the Gaither Vocal Band, Guy Penrod, Bill & Gloria Gaither, Vestal Goodman, Mark Lowry, Lynda Randle, Jeff & Sheri Easter, Goodman Revival, David Phelps, Bradley Walker, the Booth Brothers, The Isaacs, Michael English, The Hoppers, Russ Taff, Sandi Patty and more.

Also featured are songs from country music mainstays including Jimmy Fortune, The Oak Ridge Boys, Vince Gill, Rhonda Vincent, Gordon Mote, The Gatlin Brothers, Marty Stuart and His Fabulous Superlatives, Ralph Stanley and George Jones, among others.

The top-selling Gaither HOMECOMING Series, known worldwide for its TV specials and arena tours, has become a household name among gospel music lovers since its early days when the concerts featured such legendary artists as Jake Hess, Vestal and Howard Goodman, George Younce, Glen Payne, Dottie Rambo, Hovie Lister and many more gospel music mainstays. 

Gaither Music Group's products are exclusively distributed by Capitol Christian Distribution and Universal Music.  The Homecoming artists are featured regularly on a large number of TV networks including PBS, DirecTV, Dish TV, AT&T U-verse, TBN, RFD, GaitherTV, FamilyNet, CTN, GMC, GMTN, Guardian, Liberty, TCT and TLN. In Canada the label's products are featured on Vision TV, The Miracle Channel, CTS and Hope TV.
For further information about the Gaither Homecoming family of artists visit:
www.gaither.com
https://www.facebook.com/Gaithermusic/?fref=ts
Twitter:  @Gaithermusic
YouTube channels: https://www.youtube.com/user/GaitherVEVO
https://www.youtube.com/user/gstudiosvideo
Tags:
sirius xm
Posted in
announcements
|
Comments Off

on Sirius XM to Partner with Gaither Music Group for a 4th of July
Written by SGN Scoops Staff on March 23, 2016 – 4:48 pm -
It's bible month at Sirius XM.
When Amy Grant was asked her favorite verse, she sang it!
Listen to this:
Leave it to Amy Grant to SING her favorite Bible verse for #BibleMonth. What a way to start a Monday!

Posted by SiriusXM The Message on Monday, March 21, 2016
Tags:
Faith
,
sirius xm
Posted in
artists
|
Comments Off

on It's bible month at Sirius XM
Written by Staff on September 2, 2015 – 3:33 pm -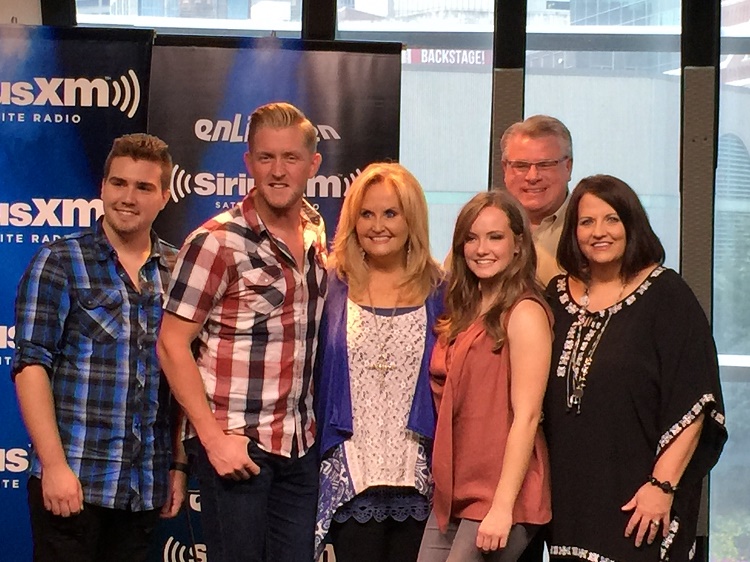 Nashville, Tennessee (September 2, 2015) You won't want to miss this time of exclusive live performance with Karen Peck and New Rivercoming to EnLighten Sirius XM.
Join Karen Peck and New River, performing in the Sirius studio, this Saturday, September 5th at 1 PM Eastern time. Karen sings songs off her latest album, Pray Now, and she even throws in a few of their all-time favorites. 
Karen Peck and New River are one of the most popular artists in Southern Gospel Music. Tune-in and you will understand just why everyone loves Karen Peck and New River. 
Don't miss it! Rebroadcasts:September 6th at 6 PM EDT,September 8th at 11 AM EDT, andSeptember 9th at 11 PM EDT. 
Please help Karen, Susan and Jeff spread the word by using this suggested Hashtag for social media:#PrayNow .
If you would like to interview Karen Peck & New River contact AG Publicity at info@agpublicity.com  
To learn more about Karen Peck and New River go to http://www.karenpeckandnewriver.com . 
You can follow the group on FaceBook  orhttps://www.facebook.com/pages/Karen-Peck-and-New-River or on Twitter at https://twitter.com/KarenPeckNR  
Karen Peck and New River are booked by The Harper Agency. Contact them athttp://www.harperagency.com or by E-mail at info@harperagency.com   .
Tags:
gospel music
,
Karen Peck & New River
,
sirius xm
,
southern gospel
Posted in
announcements
,
artists
|
Comments Off

on Tune-In Alert Karen Peck and New River On Sirius XM
Written by SGN Scoops on November 21, 2012 – 10:33 am -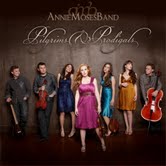 Los Angeles, Calif. (Nov. 21, 2012)—Critically acclaimed group Annie Moses Band will make its Grand Ole Opry debut this week, on Friday, November 23 at the historic Ryman Auditorium in Nashville, Tenn. The band is well known for its beautifully energetic shows and highly successful PBS television specials. This all-American premier string pop/folk group, led by singer & violinist Annie and her talented siblings, will perform alongside other musical greats including Crystal Gayle, Bobby Osborne & The Rocky Top X-Press, John Conelee, Jimmy Dickens and The Grascals.
The band is set to perform its current single "Blush," from Pilgrims & Prodigals, the group's latest release. Additionally, the group will play their show-stopping rendition of the holiday classic "God Rest Ye Merry Gentlemen," one of the many timeless carols featured on Annie Moses Bands' upcoming holiday compilation, Annie Moses Band Ultimate Christmas Collection, available nationwide on November 27. Performances will air live at 7pm CT on 650 AM WSM Radio and Sirius XM on Channel 56.
Next week on November 25, fans can also catch the world premiere for their video "Blush" on Great American Country (GAC). The music video was directed by award-winning filmmaker, David Kiern, inside of Tennessee's glamorous Rippavilla Plantation. Though Rippavilla is a historic mansion infamous for its ghosts, the band saw it as a perfect backdrop for the radio single which marries a nostalgic message to a modern edge.
"Blush" is a song that aims to question our culture's cynicism and to speak a timeless truth with powerful relevance. The band recognizes that almost everyone in our society has been hurt by broken relationships, and that individuals turn to cynicism rather than a belief in values that create and nurture loving and long-lasting relationships. The song's message communicates the group's desire to return to a time when a wounded heart was not an inevitable experience.
For more information on Annie Moses Band and the Grand Ole Opry, please visit www.anniemosesband.com and http://www.opry.com/.
About Annie Moses Band
The Annie Moses Band is made up of six siblings, with their parents Bill and Robin spearheading the lyrics and arrangements. As a whole, the family has earned numerous awards and achievements that testify to the depth of each member's artistic ability, while collectively creating a blend of captivating styles of classical, jazz, folk and even frisson of Celtic.  The group consists of highly trained experts, most of them having graduated from the prestigious Juilliard. In addition to its PBS specials and tour dates, in the summer the band hosts a Fine Arts Summer Academy, which is an intensive program for young musical artists that allows them to put their technique to work with on-stage performing experience.
Tags:
Annie Moses Band
,
Grand Ole Opry
,
sirius xm
Posted in
announcements
|
Comments Off

on CRITICALLY ACCLAIMED STRING POP-GROUP, ANNIE MOSES BAND, TO MAKE GRAND OLE OPRY DEBUT NOVEMBER 23 IN NASHVILLE, TN
Written by SGN Scoops on November 6, 2012 – 12:54 pm -

Coming up on the next Daniel Britt & Friends, broadcast the week of 11/5/12: It's time once again to shine the monthly spotlight on New Music with guest artist co-host Gerald Wolfe of Greater Vision! Listen as Daniel & Gerald feature an hour of Gospel's best new songs from such artists as the The Mark Trammell Quartet, The Isaacs, The Crabb Family, Ivan Parker, & more. A New Music Spotlight, co-hosted by Gerald Wolfe, on the next Daniel Britt & Friends!
About Daniel Britt & Friends
Daniel Britt & Friends is a one-hour Gospel music radio show, available each week to nearly 30 million satellite subscribers* throughout the U.S. and Canada on SIRIUS XM SATELLiTE RADiO's enLighten (Sirius XM Channel 18) – Mondays at 7PM ET, Thursdays at 10PM ET, and Saturdays at 12 Noon ET. You can also catch the show online at siriusxm.com, Smartphone devices, or with Dish Network on channel 6018. After the broadcast, you can download the extended interview from www.danielbritt.com. Connect on Twitter @BrittAndFriends and on Facebook at facebook.com/BrittAndFriends
About SIRIUS XM Radio
Sirius XM Radio is America's satellite radio company. SiriusXM broadcasts more than 135 satellite radio channels of commercial-free music, and premier sports, news, talk, entertainment, traffic, weather, and data services to over 21 million subscribers. SiriusXM offers an array of content from many of the biggest names in entertainment, as well as from professional sports leagues, major colleges, and national news and talk providers.
SiriusXM programming is available on more than 800 devices, including pre-installed and after-market radios in cars, trucks, boats and aircraft, smartphones and mobile devices, and consumer electronics products for homes and offices. SiriusXM programming is also available at siriusxm.com, and on Apple, BlackBerry and Android -powered mobile devices.
SiriusXM has arrangements with every major automaker and its radio products are available for sale at shop.siriusxm.com and at retail locations nationwide, including Best Buy, Circuit City, RadioShack, Target, Sam's Club, and Wal-Mart.
*Through its partnership with Dish Network, SIRIUS XM Radio programming is available to over 30 million satellite subscribers.
Tags:
Daniel Britt and Friends
,
daywind
,
Gerald Wolfe
,
ivan parker
,
mark trammell quartet
,
sirius xm
,
Southern Gospel News
,
The Crabb Family
,
the isaacs
Posted in
announcements
|
Comments Off

on GERALD WOLFE featured as GUEST CO-HOST on SIRIUS | XM SATELLiTE RADiO
Written by SGN Scoops on November 5, 2012 – 8:54 am -
Nashville, TN-  Mansion Recording artist, The Mark Dubbeld Family, continue to experience new opportunities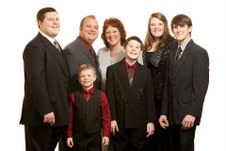 that introduce fans to their ministry as they sing for God, family and country.
From performing on the main stage of the National Quartet Convention to being added at the 2012 Fall Harvest Celebration at Dollywood in Pigeon Forge, Tennessee, and taking part in the Family Foundation Gala in Richmond Virginia, this family is rejoicing in what God is doing.
The Family Foundation was founded to strengthen families in Virginia by applying principles and faith to policy and culture.  The organization seeks to establish through citizen of advocacy and enactment of Virginia law a safe, prosperous and wholesome climate for families.  All of its policy decisions are based on the principles of life, marriage, parental authority, constitutional government and religious liberty.  The annual event to raise funds for the organization featured the solo artistry of Mark Dubbeld, of the Mark Dubbeld Family, and was lead by the keynote speaker:  Former Presidential Candidate Senator Rick Santorum.
November 1, Mark Dubbeld will be the featured solo artist for a Renewanation luncheon and banquet hosting Lt. Col. Oliver North. He will sing songs of faith as well as patriotic tunes, including, "Sound of Freedom," from the groups latest recording, and written by his wife, Janene.
Mark states, "It is my privilege and honor to sing for God, wherever He opens the door."
The latest single by The Mark Dubbeld Family, "Inside The Gate," from their Mansion Recording On With Praise is seeing exceptional airplay on many stations nationwide including XM Sirrius Enlighten and has reached the #32 spot on the December Christian Voice Top 40 chart. 
To reach the Mark Dubbeld Family for concert appearances or to order their product you can reach them at 540-293-8467 or by their website at www.mjdubbeld.com
Tags:
Dollywood
,
Mansion Entertainment
,
Mark Dubbeld Family
,
national Quartet Convention
,
sirius xm
,
Southern Gospel News
Posted in
announcements
|
Comments Off

on The Mark Dubbeld Family Singing For God, Family and Country
Written by SGN Scoops on July 15, 2011 – 2:33 pm -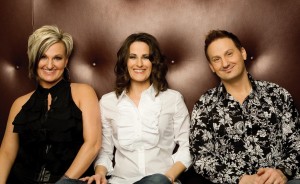 Washington, DC – Multi-talented recording artist, The Martins will be featured during the weeks of July 18 and July 25 on the popular Daniel Britt & Friends radio program. The one-hour Gospel music radio show is available each week to nearly 30 million satellite subscribers throughout the US and Canada on SIRIUS XM  and it's partnership with DISH Network. Daniel Britt & Friends can be heard on enLighten Radio (Sirius XM Channel 18) Mondays at 7PM (ET), Thursdays at 10PM (ET), and Saturdays at 12 Noon (ET). The program is also available online at www.xmradio.com, www.sirius.com or via Dish Network Channel 6018.
It's a New Day for legendary vocal group, The Martins. Their three-year labor of love is complete, and the end result is a brand new recording, appropriately titled New Day. Filled with all new songs, featuring the trio's unmistakable harmonies, the recording was produced by multi-platinum selling Rascal Flatts member Jay DeMarcus. Released earlier this summer (June 21), the recording marks the first for siblings Judy, Jonathan and Joyce (pictured l-r in attached jpg) in a decade.
During the 1990s, The Martins rose to national and international success, showcasing their stunning and distinctive harmonies before a vast array of audiences, from Bill Gaither's multi-award winning Homecoming Video and Concert Series to the White House to Carnegie Hall. Over the years, the trio garnered six Dove Awards from the Gospel Music Association, a Grammy nomination and multiple hit songs.
After a 10-year hiatus from touring together, the siblings return this year with renewed family bonds, as they take a fresh step forward both musically and spiritually. Energized and excited about the future, the three are thrilled to be back on stage together and are delighted by the early success of New Day, as well as the new Gaither Music Group DVD, entitled The Best Of The Martins. The DVD captures some of the trio's most unforgettable highlights from the multi-platinum selling Gaither Homecoming Video Series. The television special with highlights from the DVD will air throughout the summer and into the fall on popular networks including GAC, RFD, CTN, GMC, INSP, FamilyNet, CTS and TBN.
"The Martins have a history of hits and a highly anticipated album that is now available," Britt states.  "During these episodes, listeners can hear about The Martins' humble beginnings and their chart-topping success. We'll follow the journey of these three singing siblings from restroom acoustics to Carnegie Hall! These are very special broadcasts."
For those who happen to miss the original broadcasts, the interviews may be downloaded after the air date via www.danielbritt.com.
In promotion of the release of The Martins' New Day recording,, the trio is presently in the midst of their summer tour. To obtain a complete schedule or to order your copy of New Day, visit www.martinsonline.com.
Tags:
bill gaither
,
Carnegie Hall
,
Daniel Britt & Friends radio program
,
sirius xm
,
Southern Gospel News
,
The Martins
Posted in
announcements
,
christian entertainment
,
Christian interest
|
Comments Off

on Multi-Dove Award Winning Recording Artist, The Martins To Appear On Daniel Britt & Friends
Written by Scoops Staff on April 26, 2011 – 12:05 pm -
Per programming announcements made this week, satellite radio provider Sirius XM will be relegating their southern gospel station, known as Enlighten, to an internet-only line-up.
For most subscribers to Sirius/XM, this eliminates the ability to listen to Enlighten while driving and causes a rate increase if in fact one wants to access Enlighten via the internet programming or SmartPhone application offered.
According to information on the Sirius XM website:
"enLighten" is moving to channel 805 on SiriusXM Internet Radio, where you can continue to hear great Southern Gospel music from artists like Gaither Vocal Band, Gold City and Inspirations.

If SiriusXM Internet radio is not currently part of your subscription, you can continue to enjoy Christian music on "The Message" (Channel 63) featuring Christian hits, and on "Praise" (Channel 64) where you'll find Gospel music along with a new weekly show called "The enLighten Hour."

You can also try SiriusXM Internet Radio FREE* for 30 days or add it to your current plan at any time for a small, additional monthly fee. Go to www.siriusxm.com/player for complete information.
Southern gospel music fans have already begun to mobilize in protest of this change. To voice your opinion, please visit the"Save Enlighten" Facebook page, where contact information for Sirius XM is also available. It is imperative that protests be made directly to Sirius XM and not just on the FB page in order to be heard.
Tags:
enlighten
,
radio
,
sirius xm
Posted in
announcements
,
industry news
|
Comments Off

on Sirius XM to Eliminate ENLIGHTEN/Southern Gospel Radio From Its Regular Lineup