Written by Scoops Staff on May 19, 2010 – 1:06 pm -
From the Social Media Files:
If you have heard The Quicks in concert, you know they're not doing, as Sally Quick says, "Grandma's traditional kind of song." Proof positive is in this recent video, shared by Sally, of the family trio singing what many consider their signature song, "It's a Sure Thing."
Read more about how The Quicks use this song to minister interactively here.
For more on The Quicks: http://www.thequicksonline.com/
Thanks for sharing, Sally!
Tags:
social media
,
songs
,
the quicks
,
video
Posted in
artists
|
Comments Off

on The Quicks Get Deacons to Dance
Written by Scoops Staff on November 13, 2009 – 11:48 am -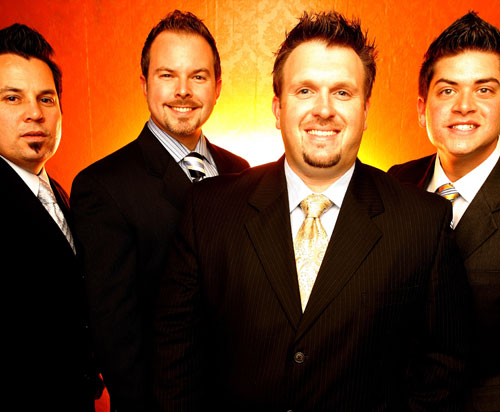 CHARLOTTE, N.C. – Popular Southern Gospel group Driven Quartet recently made their recordings available digitally.  The group has released their albums online through Christian Digital Downloads.
"We are so happy to make our music available through this venue," mentioned Jason Funderburk of Driven Quartet.  "This is just another way that we are trying to stay current, so that our fans can enjoy our music.  We are excited about this new venture."
In addition to Driven Quartet, the Christian Digital Downloads store also provides digital releases by such popular Southern Gospel artists as Triumphant Quartet, The Lesters, Danny Funderburk, and many more.
In the store, you can download individual songs and full projects all in digital form.  To visit Christian Digital Downloads' store, log on to http://www.christiandigitaldownloads.com .
Driven Quartet recently released their latest mainline recording.  The new project, simply titled Driven Quartet, released earlier this summer and is available to purchase on the group's website or at ministry and concert events.
The debut single from the album, "Between a Rock & a Hard Place," was written by John Darin Rowsey and Justin Rivers and has done exceptionally well for the group.  The song reached Top 20 on both the Gospel Music News Top 100 (#14) and SoGospelNews.com Top 40 Weekly Chart (#12) and Top 40 on the Singing News Top 80 (#27).  The song has also been a regular fixture on the GospelMusicTimes.com Top 100 Fan Chart.
Individuals interested in booking Driven Quartet for their church or concert event can visit the Dominion Agency's website at http://www.dominionagency.com or call (910) 484-6996.
For more information on Driven Quartet, visit their website at http://www.drivenqt.com .  Fans are also encouraged to visit Driven's MySpace at http://www.myspace.com/drivenministriesjnf .
Tags:
artists
,
digital
,
social media
Posted in
artists
|
Comments Off

on Driven Quartet's Recordings Now Available Digitally
Written by Kelly on August 26, 2009 – 9:02 am -
Hey Tweeps:
If you're on Twitter, play along today… folks from all over the gospel music world are tweeting today on the topic of being in gospel music, using the hashtag #youknowyoureagospelmusician Some observations are funny, some poignant, some tongue and cheek. Log in to your Twitter & play along.. .and while you're at it, follow us at Twitter.com/sgnscoops

Tags:
social media
Posted in
breaking news
|
Comments Off

on You know you're a gospel musician…