Written by Staff on November 15, 2017 – 4:10 pm -
A Weekend of Music and Relaxation in the Majestic Blue Ridge Mountains   
NASHVILLE, TN, November 15, 2017 – Gus Gaches will host the very first Song Garden Summit to be held October 26-28, 2018 at Ridgecrest Conference Center just east of Asheville, North Carolina.  This three day conference event will feature music and unique activities providing attendees a chance to get away from the routine and stress of life in a location where they can really experience the beauty of fall.
Song Garden Summit takes seven artists and combines them into a memorable weekend experience in an area that boasts one of the longest and most vibrant fall color seasons in the nation. In addition to concert times, attendees will enjoy contests, games, hiking, fellowship and laughter along with an intimate time around the campfire each night.  The campus at Ridgecrest encompasses 1,300 acres to explore and is conveniently located off of Interstate 40, less than a day's drive from over 15 states.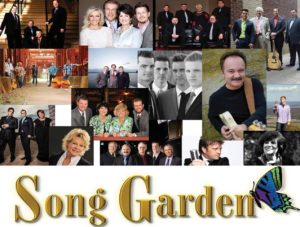 "We are very excited about the level of enthusiasm we have received from the artists, sponsors and attendees for this unique weekend event," said Gus Gaches.  "We look forward to providing a weekend where folks can relax and renew, make memories that will linger throughout the year and leave with lasting friendships."
The conference event pass includes admission to five sessions, two nights lodging and four meals on campus.  For more information or to register for the conference event please visit: http://www.songgardensummit.com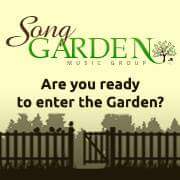 About Song Garden Music Group:  Song Garden Music Group is a record label with the belief that a group of people who share the same vision and goals, who choose to come together for a common purpose, who work and "plant" together, can then "grow" and "reap" together, and accomplish great things. To learn more about the label visit: http://www.songgardenmusicgroup.com
For the latest issue of SGNScoops Magazine click here.
For the latest Gospel music news click here.
For online Gospel music radio click here.
Tags:
gospel music
,
Gus Gaches
,
Song Garden
Posted in
announcements
,
artists
|
Comments Off

on Song Garden Fall Retreat in the Blue Ridge Mountains
Written by Staff on January 27, 2015 – 9:40 am -
By Candi Combs
In a quaint historic church in southern Virginia, the Rick Webb family recently raised their voices to the rafters. The family of four shares that special harmony reserved for those closely related. The group is lead by Rick Webb and his wife Phyllis. The couple has been singing together most of their adult lives. They are joined with son Parker and daughter Hannah who all hail from North Carolina.
In Rick's opening remarks, he introduced Hannah as a beauty queen who recently appeared with Jeff Foxworthy on American Bible Challenge. "Not only can this gal sing, she is also pretty smart!" quipped her father. Parker is responsible for managing the group's road schedule as well as contributing his smooth vocals. Phyllis introduced herself as a theologian offspring to self-describe her childhood as the daughter of a pastor.
Much of the music preformed comes from the Rick Webb Family's newest release from Committed to the Call. "Heaven's Bells are Ringing" is a song with a happy tempo that was the Webb's choice to open the evening concert. In a tribute to the many challenges of a local church, the Webb's performed, "Let the Church Roll On." Definitely a favorite of the crowd was the performance of "Unclouded Day" from the Cokesbury Hymnal. Rick followed by using his smooth voice to deliver, "I Have Found Him."   Parker then took center stage with his own arrangement of Squire Parsons' "Beulah Land."
The Webb couple shared great stories from their early pre-marital days traveling with Disney's Sounds of Liberty.   The travel schedule was brutal
during that time but they met each other and learned much about this great country called America. These experiences were an excellent introduction to a stirring rendition of "God Bless America."
A unique area of ministry for the Rick Webb Family is a production of Glory and Majesty they direct during the Christmas holiday season in Indiana. Phyllis told the
story of a cast member with special needs who for many years performed his role flawlessly. The Webb's have learned that the man came to a saving knowledge of Jesus though the production and had recently passed away. "Saved through the simplicity of salvation," Phyllis said as she introduced, "If Not for the Old Rugged Cross." "Please don't leave here tonight without being sure you know Him", she cautioned.
The simple call to salvation was highlighted with the song, "Every Knee Shall Bow," as the group opened a time of invitation.   With the room focused on the Cross, the group asked promoter and songwriter, Dawn Smoot Moss to join them on stage to close the night with "Behold He Comes."
The Rick Webb Family has a beautiful gift
of song that is obvious. Perhaps the most intriguing aspect of this group is their sweet spirit as they share what being a Christian really means. Each member of the group warmly welcomes each person they see. Their love for the Gospel does not stop when they step down from the stage. The genuineness of The Rick Webb Family ministry goes from the product table to the local Mexican restaurant where they enjoy baskets of chips.
As owners of Song Garden Music, Rick and Phyllis Webb are committed to developing young artists to carry on the gospel through music. In addition to the project featured at the concert, the Rick Webb Family has also recently released a project targeted at children. Rick stated, "We must be committed to telling the youngest of children about how much Jesus loves them." With great focus, this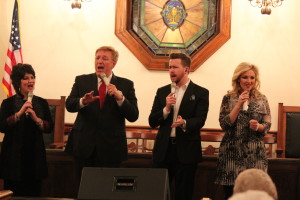 dual-generational family group is making a strong investment in future generations.
Watch for an exciting announcement forthcoming in regard to future plans for the Glory and Majesty production. The Rick Webb Family is seeing doors open to new goals with this ministry. These folks are clearly looking for opportunities from above!
Rick Webb Family music is available on line and at most Christian music outlets. http://rickwebbfamilymusic.com/
Tags:
Candi's Catch Ups
,
Christian Music
,
gospel music
,
Hannah Webb
,
Parker WEbb
,
Phyllis Webb
,
Rick Webb
,
Song Garden
,
southern gospel
,
The Rick Webb Family
Posted in
announcements
,
artists
,
christian entertainment
,
Christian interest
,
concert reviews
|
Comments Off

on Candi's Catch Ups: The Rick Webb Family
Written by Staff on May 14, 2014 – 2:23 pm -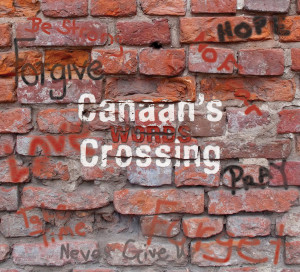 May12,2014 (Arab, AL) Canaan's Crossing is pleased to announce the addition of Damion Kidd. After the departure of Mandolin player Josh Palmer in February,  Canaan's Crossing decided to try a dobro.  Tim Maze of the band stated,"on our 2006 project "Side by Side" we had a guest dobro player on a couple of songs and we never forgot how we enjoyed it.  That player was Damion and when we decided on using an instrument other than mandolin, we gave him a call to see if he was interested.  After some prayer and family discussion, he gave us the nod last week.  We are more than excited."  Tina Miller added, " I have known Damion since we were kids jamming at festivals and I would place him at the top of the list of dobro players.  He sounds awesome with us."
Canaan's Crossing currently has a Singing News Top 10 Bluegrass Gospel song "Somebody's Blessing" which sits at #5 on the May chart.  A new single release is coming in a few days.
Tags:
Canaan's Crossing
,
Christian Music
,
Damion Kidd
,
gospel music
,
new vocalist
,
Song Garden
Posted in
announcements
|
Comments Off

on Song Garden Artist Canaan's Crossing Announces New Addition
Written by Staff on February 25, 2014 – 12:36 pm -
Canaan's Crossing is a Bluegrass Gospel group from Alabama with five members who are all accomplished musicians. Four of these musicians are also talented vocalists, creating arrangements and performing many original songs written by band-member Tina Miller. The group performs across the southern States and was recently signed by Gospel music label Song Garden. In 2013, Rob Patz, Publisher of SGN Scoops digital magazine, interviewed Canaan's Crossing, with the resulting article below published in the November, 2013 issue of SGN Scoops magazine.
Rob: Please introduce each member of Canaan's Crossing to our readers. What instruments do you each play?
Canaan's Crossing: Tina Miller ( Fiddle),  Andy Wilks (Guitar), Drew Long (Banjo), Josh Palmer (Mandolin), Tim Maze (Upright Bass)
 Rob: I've heard you have a new album with Song Garden. Who are some of the writers and players that were involved with this recording? What will be the first release to radio?
Canaan's Crossing: Our new album is titled WORDS and it's taken from one of the songs "The Words I Would Say."   A Contemporary Christian group, the Sidewalk Prophets, actually recorded the song in 2009.  Andy liked the song and brought it to us during a rehearsal.  Drew was experimenting with it and came up with a very unique Bluegrass feel to the song.  The project consists of two songs that two of our members, Drew Long and Josh Palmer wrote plus a couple of songs co-written by Kenna West. One of those is the new single "Somebody's Blessing" which seems to be a consensus favorite from all of us.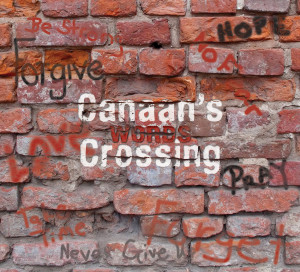 Rob:  All of you are accomplished players. If you could no longer play your current favorite instrument, what would you want to play?
 Tina:  It is almost impossible to imagine me not playing the fiddle.   I am not a professional, but I can pick most bluegrass instruments.  All of them except one!  I met my match when I tried to play the dobro.  As hard as I have tried, I just can't play those things.  I appreciate dobro players, every time I get brave enough to try and pick that instrument
 Andy: I would like to learn to play resonator guitar some day. Rob Ickes and Jerry Douglas are amazing.
 Tim:  I would play the piano simply because that is what my mother played while I was learning to sing.  I have her piano in my living room and can only look at it- maybe chord a little bit. Read more »
Tags:
Bluegrass Gospel
,
Canaan's Crossing
,
February 2014
,
November 2013
,
rob patz
,
sgn scoops
,
Song Garden
Posted in
sgn scoops magazine
|
Comments Off

on A Conversation With Canaan's Crossing By Rob Patz
Written by SGN Scoops on September 30, 2013 – 12:52 pm -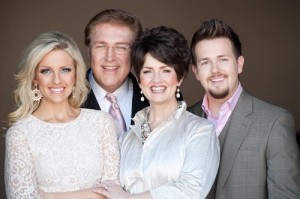 Nashville, TN (September 30,2013) Song Garden Music Group has partnered with Rick Webb, of The Rick Webb Family, in its quest to better serve our Southern Gospel artists. Song Garden looks forward to working with Rick in his new capacity, along with making good use of the many talents the Webb family can contribute to the recording company.
The Song Garden office will be moved from Nashville to North Carolina – closer to the original Keffer partners, and to the Webbs, thereby conducive to more active involvement of the partners. The Keffers have long wished to be more involved with their artists and the day to day business of the company. The move will enable Song Garden to use some outstanding regional studios, as well as continuing to offer Nashville recording sessions with associates there.
David Staton has headed up operations for Song Garden in Nashville for the last eight years, and is credited with much of the growth and numerous innovative ideas during that time. Song Garden's niche has long been assisting up and coming groups to grow and improve, and provide high quality, yet affordable recording options via their Grapevine label. The intermediate level artists are offered the Garden Creek label, while the most successful artists are on the main Song Garden label. All will be served out of the new office in North Carolina after October 14th of this year.
The Rick Webb Family has built a strong legacy of Christian service and integrity in gospel music and will be a great asset to the record label in their partnership capacity to grow Song Garden Music Group. Each member of the Rick Webb Family will be heavily involved in the daily responsibilities of the label, in addition to maintaining their concert tour schedule throughout the United States and Canada.
To learn more about Song Garden Music Group www.SongGardenMusicGroup.com .
You can learn more a bout the Rick Webb Family at www.RickWebbFamily.com .
You can reach the Rick Webb Family at webbsinger@aol.com
Tags:
Rick Webb Family
,
Song Garden
,
Southern Gospel News
Posted in
announcements
|
Comments Off

on Song Garden Music Group Partners With The Rick Webb Family
Written by SGN Scoops on August 27, 2013 – 4:59 am -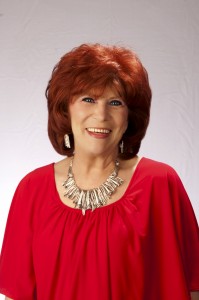 NASHVILLE, TN: Singer / Songwriter, Rose Gilley has recorded a new solo project.  Gilley owned and travelled with Southern Heritage who recorded four projects on the Garden Creek label, a division of Song Garden Music Group.  Her association with the label and her love for the artists on Song Garden influenced her song selection for this project.  According to Rose, "Anyone who knows me knows that I'm about as country as it gets.  I love The Chuck Wagon Gang, Canaan's Crossing, The Diplomats
 and many other artists on Song Garden and so I've recorded many songs that some of these artists have done over the years."  The project does include a few original songs, but all of the music stays very true to her style of music.  The project is scheduled to be released at NQC.
Tags:
Rose Gilley
,
Song Garden
,
Southern Gospel News
Posted in
announcements
|
Comments Off

on Rose Gilley Records New Solo Project