Written by Staff on April 2, 2015 – 12:29 pm -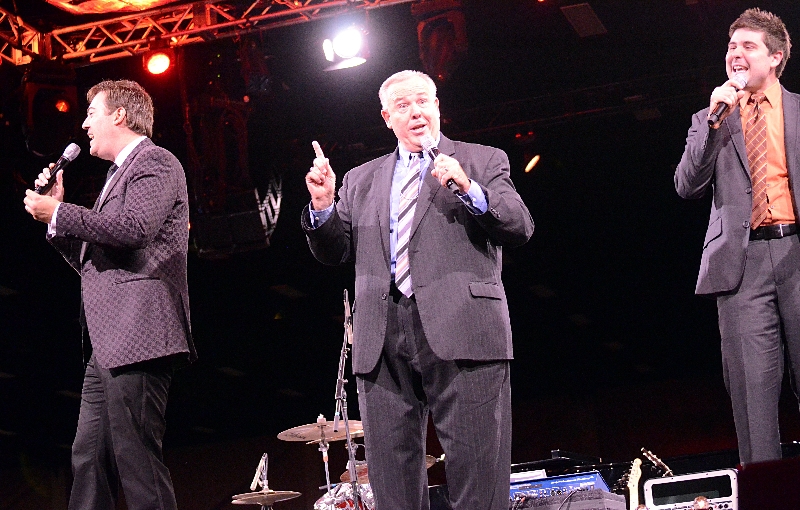 By Craig Harris
Veteran tenor singer Matt Felts joins his hometown brethren
When the Lesters were in search of a tenor singer last fall, the long-time family group couldn't have envisioned all of the pieces to the puzzle fitting together as seamlessly as they did. Into the picture stepped Matt Felts.
"It truly is like coming home," Felts says. "I joke because we're all from St. Louis. We all get each other's humor. We all get each other's food connections. We are watching Cardinals (baseball) games non-stop on the bus.
"You can watch people how they treat people on and off the bus. The way they treated me and my family coming in has been unbelievable. The ministry is why they do it … period. I've traveled with lots of great guys, lots of great singers. These are without a doubt the best. Every week feels like a family vacation. I've never had more fun."
Felts spent the previous five years with the Dixie Melody Boys. "When they were looking for a tenor (when the Lesters became a male trio), I heard they were looking, and I instantly called my wife (Jennifer)," Felts remembers. "I said, 'The Lesters are looking, and I want to take this job.' It wasn't the right season (at that time), so I said, 'We'll just wait.'
"Justin (Wells, the group's previous tenor singer) actually texted me and said he was resigning. We were in the car, and I looked at my wife and said, 'That's it.' I felt the season (with the Dixie Melody Boys) was coming to an end. I texted Brian (Lester) right then and said, 'I'm interested in the job.' He asked me to come up the next week."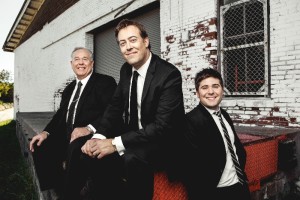 Felts – a St. Louis native – was born less than a mile from the Lesters' residence. "We were amazed to watch God's plan unfold as we began to search for a new tenor," group manager and lead singer Brian Lester – who stands alongside his son Jonathan as the other vocalists in the trio – shares. "Matt and our former tenor, Justin Wells, have been close friends for years, so they already had a connection, which is how Matt first learned we were looking. Matt is not only from St. Louis but lived just a couple miles away from our home. It was truly a perfect fit. He has fit in so well very quickly."
Felts adds, "The Lesters were in our house. We knew who they were. They were a household name for us. The earliest group I knew was the Lesters."
Felts' first experience in Southern Gospel Music came as a member of the Ohio-based GloryWay Quartet. That was followed by one year with the Skyline Boys, three years with the Monument Quartet and a six-month stint as part of Perfect Heart. Then, he joined the Dixie Melody Boys. Felts admits that those past experiences have helped shape him as an artist.
"I've tried to glean vocally – but not just vocally, also life – I've tried to look at how they did it in this industry for a lifetime," Felts shares. "It's been positive for the most part. Ernie Haase has been a like a brother, and there's Allison Speer and Mike Allen.
"Ed O'Neal gave me free reign. He said, 'You have ideas … go.' Not everything works, but you learn." That creative freedom was essential for Felts, who has a background in marketing. "They (the Lesters) knew my background," Felts says. "I had a great support staff around me, and what we were able to accomplish with Ed was great.
"They (the Lesters) basically said, 'What are your ideas? What can we do?' That's something (positive) for a guy who is in marketing. We'll just be talking and new ideas will come. There is a momentum swing right now for new opportunities and new growth."
One of those new opportunities involved the Lesters filming a live CD and DVD in Boston, a project that is now available. "It's exciting to bring Southern Gospel to Boston," Felts points out. "They eat it up every time."
Felts' marketing foundation was molded while he was a student at the University of Missouri. Felts also played baseball for the Tigers, graduating in 2001. Felts – a first baseman and relief pitcher – had the opportunity to play professional baseball, spending time in the minor leagues as part of the Kane County (Ill.) Cougars, Springfield/Ozark (Mo.) Mountain Ducks and Canton (Ohio) Coyotes. Felts is related to former New York Yankee great Don Mattingly – who is now the manager of the Los Angeles Dodgers – and his wife's family is related to Major League Baseball Hall of Fame member Honus Wagner. "We are a baseball family," Felts says.
However, that coveted opportunity on the diamond proved to be a trying period of time for Felts. "I grew up a pastor's son," Felts explains. "That lifestyle in baseball is very different. I felt that was what I wanted to do, but I knew that wasn't for me. Music was always at the front. I always wanted to be in music. The Lord was in music."
Included among Felts' favorite Lesters songs are "He Is," "It's Gonna Be Wonderful," "My Savior First of All" and "He Didn't Throw the Clay Away."
"Clay was my testimony," Felts points out. "Coming out of baseball, I felt like I had thrown my life away. I felt like I had made too many mistakes. That song just ministered to me."
While Felts changed careers at that time, he most recently transitioned from a career with male quartets to becoming a third of a male trio now. "It's stretching your wings artistically," Felts says. "I love quartets. It's nothing against that, but that's all I've ever done. In some ways, you become stagnant. The arrangements they (the Lesters) do, it awakens something in you. It's exciting."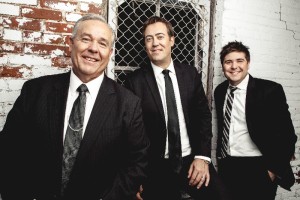 The 37-year-old Felts admits that the support he has received has been overwhelming. "We are thrilled to have Matt and his family join the Lester family," Brian Lester shares. "He has already been such as great addition, and our fans have embraced him."
Felts adds, "It breathes new life into your career. The entire industry, the day I announced I was going over to the Lesters, I had people all over the industry congratulating me. A lot of quartet fans couldn't understand how excited I was, but I knew there would be a lot of variety to the program. That's exciting."
Be sure to see The Lesters when they are in your area. For more information visit the Lesters website. 
Written by Craig Harris.
First published by SGN Scoops magazine in February 2015. For the current issue of SGN Scoops go to the homepage. 
Tags:
baseball
,
Brian Lester
,
Christian Music
,
Craig Harris
,
Dixie Melody Boys
,
Jonathan Lester
,
Justin Wells
,
Matt Felts
,
sgn scoops
,
southern gospel
,
St. Louis
,
THE LESTERS
Posted in
artists
,
christian entertainment
,
Christian interest
,
sgn scoops magazine
|
Comments Off

on Lesters Hit A HOME RUN!
Written by SGN Scoops Staff on January 25, 2015 – 12:51 pm -
St.Louis' First Family of Gospel Music, The Lesters, were recently honored by the city of St. Louis, Missouri. The legendary group entered into their 90th continuous year as a group on January 1st and the city of St. Louis has taken notice. Mayor Francis Slay honored the group by declaring January 1, 2015 as "The Lesters Day" in the city of St. Louis and presented Brian Lester, Jon Lester and Matt Felts each with a proclamation. "The Lesters have played a huge role in the cultural history of St. Louis and we congratulate them on this historic occasion." said Mayor Slay. The Lesters kicked off their 90th Anniversary tour at Arnold First Baptist Church, a St. Louis area mega church where the proclamations were presented. Joining them that night on stage were numerous former members and family members including Ginger Pinchers, Donna Lester Tramel, Dan Pinchers, Jenny Pinchers-Revelle, Shannon Shipley Tramel and many more. For more information, you can go to the official website of the Lesters at The official website of The Lesters
Tags:
Lesters
,
Southern Gospel Music
,
Southern Gospel News
,
St. Louis
Posted in
announcements
|
Comments Off

on The Lesters Honored By City Of St. Louis
Written by SGN Scoops on October 1, 2012 – 6:40 am -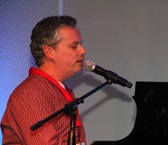 More than 100 people have already signed up for this year's "Write About Jesus" songwriters workshop.  The conference will be held October 11-13 in St. Louis, Missouri. Attendees will learn from songwriting experts such as Jennie Lee Riddle, Michael Farren, Joel Lindsey, Belinda Smith, and Tony Wood.  Topics will include "Qualities and Habits of Successful Writers," "Co-writing Strategies and Etiquette," Where Great Ideas Hide," Rewriting: When, Why, and Most Of All How?," Getting Your Foot In The Door: How To Get From Here To There" plus more.
A line up of worship leaders that will be helping at each group session: has been announced.  On Thursday evening James Tealy, David Myers, and Phil Mehrens. On Friday morning, Michael Farren and Jennie Riddle. On Friday evening, Gina Boe and Lee Black. On Saturday morning, Carl Cartee and Allie Lapointe.
Plans continue as well for the songwriting competition. Sue C. Smith shares, "I've also paired off our clinicians for the competition groups. We'll be dividing entries by genre and have groups (as needed) for the following categories: worship, CCM, southern gospel, country, print and choral, kids, novelty and special occasion. Be sure to read the rules and guidelines for the competition on the Write About Jesus web site. They will be very helpful as you decide what song you're going to enter."

Tags:
Christian Music
,
Christian Music songwriting
,
Christian Songwriting Conference
,
Jennie Lee Riddle
,
Joel Lindsey
,
Songwriting Workshop
,
St. Louis
,
Sue C. Smith
Posted in
announcements
|
Comments Off

on Plans Continue for "Write About Jesus" Songwriter's Workshop Oct 11-13
Written by SGN Scoops on September 10, 2012 – 6:01 am -
Write About Jesus, a workshop for Christian Songwriters, announces two new faces for this year's conference:
Jennie Lee Riddle and Michael Farren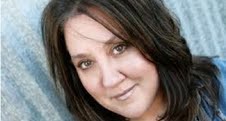 Jennie Lee Riddle is a passionate worship leader, team trainer, songwriter, and conference speaker. She is honored as a three-time Dove award winner, top five CCLI songwriter, and BMI award winner for top 25 radio. Jennie is best known for authoring "Revelation Song" which had a 17 week run at #1 and current radio hit, "When The Stars Burn Down." Numerous artists have covered Jennie's songs, including, Kari Jobe, Gateway Worship, Phillips, Craig & Dean, Selah, Newsboys, Travis Cotrell, and many others. We're thrilled that Jennie will be coming to Write About Jesus this year!
Michael Farren is the other new face at Write About Jesus. Texas native Michael Farren was lead vocalist of the worship band Pocket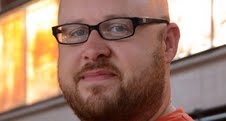 Full Rocks for 16 years. He's received Dove award nominations for Worship Album of the year, for both Song to the King and Manifesto, and for New Artist of The Year.
As a songwriter, Michael's work has been recorded by  Michael W Smith, Jackie Velazquez, Big Daddy Weave, Phillips Craig and Dean and many others. "Let It Rain" (Michael W. Smith) and "Let the Worshipers Arise" (Phillips Craig and Dean), are used in congregations worldwide. WAJ registrants will love Michael!
Returning this year:  Belinda Smith, Tony Wood and Joel Lindsey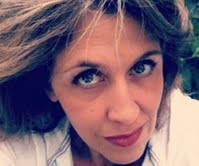 Belinda Smith is a Dove Award winning songwriter who has been part of Write About Jesus since the beginning! In addition to being a successful songwriter, she owns a BMI Award winning publishing company, teaches songwriting, and is a creativity mentor.
The world famous Bluebird Cafe in Nashville, Mountain Stage, and the TN Young Writer Workshop are just a few places she is proud to have been recently.
Belinda is a sought after presenter at workshops and festivals all over the country. Through Belinda Smith Creative courses, she is now able to work with the best aspiring writers from around the world and guide them to their absolute best.
Tony Wood, a 2009 Dove Award nominee for Songwriter of the Year and the writer of 22 #1 songs,  has had over 400 songs recorded
in the CCM market, including singles by Francesca Battistelli ("This Is The Stuff"), Hawk Nelson ("Crazy Love"), Mandisa ("My Deliverer"), Royal Tailor ("Hold Me Together"), and the Martins ("Unredeemed").
He is a two-time Dove Award winner for Inspirational Song of the Year: "Find Your Wings" by Mark Harris and "Joseph" by Jason Crabb. Other artists recording his songs include Selah, Michael W. Smith, Point of Grace, 4-HIM, Avalon, Phillips, Craig and Dean, Sandi Patty, Larnelle Harris, Gaither Vocal Band, Booth Brothers, and many others. Tony is a staff writer for SONY Music Publishing.
Joel Lindsey is one of Christian music's most prolific and enduring songwriters, having over 800 songs recorded in the last 20 years by artists in nearly every genre, including over 20 #1 Songs.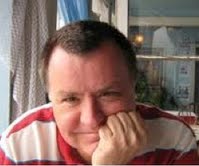 A ten-time Dove Award winner, he has been nominated for Songwriter Of The Year twice. His songs have been recorded by artists such as Point of Grace, Sandi Patti, Ernie Haase & Signature Sound, Ty Herndon, Avalon, Joy Williams, The Perrys, Gaither Vocal Band, Michael English and many others.
Some of his song titles include "Celebrate Me Home," "Gather At The River," "Orphans of God," "Reason Enough," "Life, Love & Other Mysteries, "Born To Climb," and "He Made A Change."
Early Registration:
Register before Wednesday, September 12, and receive a $25 discount.  Check the website for various other discounts.  The conference is scheduled for October 11-13 in St. Louis, Missouri. For more information and registration, visit http://www.writeaboutjesus.com/
Tags:
Belinda Smith
,
Christian Songwriting
,
Jamie Lee Riddle
,
Joel Lindsey
,
Michael Farren
,
songwriters
,
Songwriting Workshops
,
St. Louis
,
Sue C. Smith
,
Tony Wood
,
Write About Jesus
Posted in
announcements
,
Christian interest
,
industry news
|
Comments Off

on Two New Faces Coming To Write About Jesus…
Written by SGN Scoops on September 3, 2012 – 9:29 am -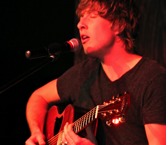 Whether you're a beginner or a seasoned songwriter, you'll be equipped, encouraged, and inspired at Write About Jesus, a workshop for Christian songwriters, held each October in the St. Louis, MO area. This year's workshop is October 11-13 at First Baptist Church, Harvester, MO.
The workshop was founded and is hosted each year by 5-time Dove Award winning songwriter Sue C. Smith and her husband John. Sue is the writer of 8 number one songs and more than 50 musicals sung at churches all over the world.
Write About Jesus is 3 days of learning, opportunity, and fun. Registrants from throughout the United States gather to attend classes, network with other songwriters and publishers, and get advice from music business professionals. Registration for the workshop includes all the classes, taught by many of today's top writers and publishers, meals on Friday and Saturday, a workshop t-shirt, the WAJ notebook, the Friday evening Writers in the Round concert, and one song entered in the songwriting competition. The grand prize winner of the competition receives a prize package worth more than $1000.
Now in its 13th year, Write About Jesus receive high praise from registrants and industry professionals alike:
"This conference is amazing. I thought it was going to be good but I was unprepared. It was so much more than I could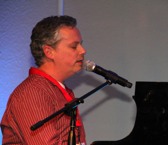 have imagined. I felt God's presence here and have a renewed sense of purpose with my ministry. Thank you. I will take the tools you have given me and go write great songs. See you next year!"
"Most bang for my buck I've ever known! Expectations exceeded in so many golden comments presented by seasoned writers and their free friendship both in and out of sessions. It's so good to be within a group where everyone present values you."
"This is family. These are my people. Even the clinicians make you feel like family. Everyone is so kind and encouraging. WAJ will always be on my calendar."
"There is nothing that can compare with the WAJ experience! It is a must for all Christian songwriters. It changes everything. A part of my heart has opened like never before."
For more information and to register, go to: www.writeaboutjesus.com, or email: sue@writeaboutjesus.com.
Tags:
Joel Lindsey
,
John Smith
,
songwriting
,
Songwriting Conferences
,
Southern Gospel News
,
St. Louis
,
Sue C. Smith
,
Write About Jesus
Posted in
announcements
|
Comments Off

on WRITE ABOUT JESUS WORKSHOP, October 11-13, 2012
Written by SGN Scoops Staff on January 4, 2012 – 3:19 pm -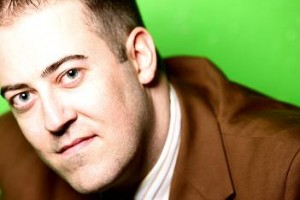 Matt Felts, tenor for the Dixie Melody Boys was recently honored by his hometown of St. Louis, Missouri. Mayor Francis Slay declared December 27th as "Matt Felts Day" in the city of St. Louis and presented Felts with a proclamation. Matt Felts grew up in St. Louis and began his career in Gospel music there. "We are honored to have Matt Felts as an ambassador for the city of St. Louis. We wanted to honor him and the Dixie Melody Boys for their contributions to the music world." stated Mayor Slay. Felts now lives in Nashville, TN but still considers St. Louis home. "No matter where I have lived, my heart is always in Missouri. I go back several times a year to see friends, catch a Cardinals game or just take in the great city of St. Louis. I am deeply honored and humbled." said Felts. The Dixie Melody Boys are currently celebrating their 50th Anniversary year and are on tour with their hit album, The Call Is Still The Same. For more information, go to
Tags:
Dixie Melody Boys
,
gospel music
,
Matt Felts
,
Mayor Slay
,
southern gospel
,
Southern Gospel News
,
St. Louis
Posted in
announcements
,
Christian interest
|
Comments Off

on Matt Felts Of The Dixie Melody Boys Honored In St. Louis