Written by Staff on August 27, 2017 – 7:34 am -
[Editor's note: members as of June 2017]
Terry Carter began singing professionally in 1972, when he sang with Michael English as part of the Singing Samaritans. In April of 1979, Carter, his long-time friend (the late Ray Bullard), and his cousin (Ron Crawford) started a new group. Other members of this group included Benny Smith, Gary Burdette and Jeff Riggan. After writing down several names, they decided to call the group the Anchormen, because they were all anchored in Christ Jesus.
In 1981, Carter met Tim Bullins, who was the drummer for the Singing Americans. The Anchormen needed a drummer, and Bullins was hired in 1984.
Down through the years, the Anchormen has consistently had top-charting songs. "Giver of Life" – written by Brian and Shauna Holt and Greg Hodges – became a No. 1 song in 1997. Other favorite songs they continue to sing include "Come On In," written by Greg Simpkin and Chris White, as well as "I Feel Like Running," which has been released on four different projects.
As with any Gospel group down through the years, they have seen many changes in terms of personnel. Carter, Will Lane and Phillip Hughes left the group at one point and have since returned. Some other recognizable names include David Sutton, Steve Ladd, Derrick Boyd, David Hill, Jeff Chapman, Jamie Caldwell, David Hester and Bryan Elliott. Current members include Carter, Hughes, Lane and Chris Jenkins.
"The opportunity to sing with the Anchormen came at the best time and the worst time, at the same time," Caldwell remembers of his stint with the group. "I had not been able to work for nearly a year due to a massive heart attack in April of 2013. It was the best time because while we had good insurance, we didn't have disability coverage. Consequently, I had not drawn a salary for that entire time.
"(It was) the worst time because I had been struggling to get my strength back and was concerned I would not be able to hold up under the rigors of the road. While the road was just what I knew it would be, the pure joy of singing energized me to the point I looked forward to leaving each week, regardless of how I felt. Additionally, there was an instant rapport with Terry and Derrick, and when Will joined the quartet with sweet and low, I thoroughly enjoyed the year I spent with the Anchor Boys. The ministry, the music, the miles, the fun, (and with those guys) the food will fondly be remembered for a long time to come. I will be eternally grateful to Tim and the rest of the guys for giving me just what I needed at precisely the right time."
Bullins – the owner/manager – had a lot of experience prior to owning the group. He likes to see everyone win at the end of the day. Ed Hill told him 40 years ago, "Everyone from the custodian to the man who signs the check has an instrumental part."  
As a nine- and 10-year-old boy, he would walk around buses and talking out loud he said, "Lord, let me do this one day," Bullins recalls. "He answered."
Bullins adds, "During my early days with the Singing Americans (1982-84), I learned a lot about the running of a quartet from my hero, Ed Hill. I notice myself sort of being married to the date book. It all starts with a phone call. You have to be willing to answer the phone and make calls at any time and be consistent. The internet has certainly made it better. But picking up the phone and 'digging' through contracts is still the best.
"I do all the house booking, so it gets hectic at times. I travel with the guys probably 65 percent of the time, so I have to do a lot from the road. I handle payroll, all the office work, online sales, keeping the transportation ready and driving. Terry Carter handles most of the product, with Chris being a tremendous help with handling the web site and posting and advancing dates. Like any business, there are lots of surprises that come your way all the time."
Carter, who sings baritone, spent 18 years with the group before taking time off, but now, he has returned to the group. The Cathedrals, Goodmans, and Statesmen have influenced his life the most in the music industry. He would also like to have dinner with Billy Graham.
"I was saved at age 13 in Wallace, N.C.," Carter says. "I began singing at age 14, and I'm grateful that God has allowed me to sing and minister for 45 years. My most embarrassing thing was oversleeping and missing a river boat cruise (that) the Anchormen sang on at the (National) Quartet Convention (NQC) many years ago."
Carter's highlights of his career include his first time singing at NQC in 1982, as well as seeing souls saved at concerts. If he ever stops singing, you'll probably see him in promotions and sales of some sort. However, in the meantime, he enjoys spending time with his wife – Kaye – and being in the studio producing vocals for other artists.
Hughes, the lead vocalist, became involved in Southern Gospel Music in 1986 and joined the Anchormen in 1997.
"Making three appearances on the Grand Ole Opry was a highlight of my life," Hughes says. "An embarrassing time was when I sat down on a pew on stage (while singing with the Kingsmen), and it fell back into Brandon Reece's drums."
He left the Anchormen in 2001, later sang with the Kingsmen for six years and spent time as part of the Harvesters Quartet before returning to the Anchormen in 2015.
Doyle Lawson is his favorite musician, and Vince Gill his favorite singer.  If Phillip ever retires, you might find him in Hawaii as that's where he would like to visit. If you visit Philip, you might find him out on the ball field with his sons Ross and Ryan or spending time with Starla, his wife.
Known for his rich, mellow bass voice, smile and personality, Will Lane joined the Anchormen in 2003. At age 20, he had already been with Lumber River for one year. Lane left the Anchormen at the end of 2006 and help form the group Driven. Then, in 2014, Lane returned to the Anchormen.
At age 16, Lane accepted Christ in a revival service conducted by Mike Holcomb.
"That was the day everything changed," Lane points out.
As with many bass singers, Lane was influenced by George Younce. His most embarrassing moment was at one concert when his microphone wouldn't work. He hit the mic, which had a bad cord, and total chaos broke out.
Lane said that sharing the stage with the Oak Ridge Boys has been the highlight of his career. If you stopped by his home, you might find him out working in the yard, at the gym or just spending time with his wife – Mindy – and family.
Rounding out the current group in the tenor position is the newest member, Jenkins. As a child, he was influenced by Gold City and Brian Free. Jenkins started out singing with his grandfather's group, the Bearons. Somehow grandfathers leave an influence on their grandchildren, and his grandfather is his most admired person. He then started his own group, the Vintage Quartet. During this time, he also served as the manager of a bank.
"I'd probably still be in the banking business if I wasn't singing," Jenkins says.  
In 2012, Jenkins started his full-time career in Southern Gospel Music by joining the Kingsmen, which is where he stayed until 2015. Then, in 2016, he joined the Anchormen.
Jenkins was really embarrassed at a concert in Savannah, Tenn., when he started singing "Oh What a Savior" with his earbuds in each ear and then realized he was hearing the wrong key. He jerked one out in the middle of the first verse and corrected the song to the right key. In his off time, he enjoys spending time with Stephanie – his wife – and their son, Ryan.
These men have experienced life in and out of the Anchormen, but they have all returned to again sing together about the anchor of their lives. Their new recording, "Strength Renewed," says everything there is to say about this group of men. Together again, this group shows a strength of purpose and a desire to share about Jesus through solid Southern Gospel quartet music.
By Robert York
First published by SGNScoops Magazine in June 2017.
See the latest issue of SGNScoops Magazine here.
Visit us on Facebook here.
Listen to us every day here.
Tags:
anchormen
,
Chris Jenkins
,
gospel music
,
Phillip Hughes
,
Terry Carter
,
Will Lane
Posted in
artists
,
sgn scoops magazine
|
Comments Off

on Anchormen: Strength Renewed
Written by Staff on October 20, 2015 – 11:40 am -
One of the definitions of the word anchor is a person or thing that gives strength or support. Many people place their trust and faith in things that cannot provide the strength or support they need. Those who place their faith in Jesus Christ receive His almighty strength. When Christ is your anchor, you can make it through the hardships that life brings your way. The Anchormen, one of Southern Gospel's premiere groups, is a fitting name for this quartet co-founded by Terry Carter in 1979.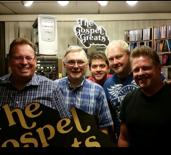 Carter reflects on the early days of the group. "The group started in the spring of 1979. We are now celebrating 36 years in ministry. We began singing in three or four states for the first five years of our ministry. In 1985, we were able to travel on a full-time scale. Even through personal changes and trials along the way God has kept his hand on the ministry of The Anchormen."
The members of this stellar group hold to Christ as their anchor as their music reflects. For more than three decades, the Anchormen have been traveling the country and the world spreading the good news of the Gospel to thousands of people. They perform around 200 concert dates per year and dedicate their lives to praising Jesus Christ. Not only do they hope to bring joy to their listeners, the quartet's goal is to effectively lead audiences to a sincere knowledge of Christ through His music. The men of this quartet have made it their mission to stay faithful to the call placed on their lives.
The award-winning quartet has maintained a unique and solid sound no matter the lineup. Manager Tim Bullins states that groups such as the Happy Goodman Family, Hinsons, and The Blackwood Brothers have inspired them musically. Carter adds, "Other influences on the group include: the Cathedral Quartet, the Kingsmen of the 70's and 80's, the Stamps, the Statesmen, and the Downings."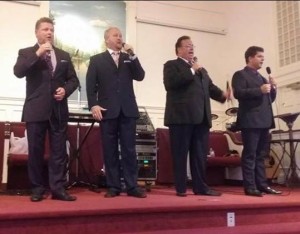 Many great vocalists have taken the stage as members of this fine group including: tenors Benny Blackburn, Steve Ladd, Tony Jarman, David Sutton, and Karl Rice; lead singers Biney English, Dale Forbes, David Hill, Jason Funderburk, Chip Pullen, and Phillip Hughes; baritones Chad Smith and Michael Bartlett; and bass singers Jody Medford, Jeff Chapman, Aaron McCune, David Hester, and Paul Harkey.
Many former Anchormen now serve in other major groups such as: tenor David Sutton (Triumphant), tenor Karl Rice (The Williamsons), lead Chip Pullen (Gold City), bass Jeff Chapman (Kingdom Heirs), and bass Paul Harkey (Ernie Haase and Signature Sound). Each member brought a different dynamic to the group and helped to make this group what it is today.
The current lineup is marked by the return of several former members. Terry Carter, who was a founding member of the group, sang baritone for about 18 years before taking a nine-year break. Carter rejoined the group in 2010 and picked up right where he left off. His infectious energy makes him a great emcee, and his smooth baritone voice delights crowds all over the world. Carter has been nominated in the Top 10 Singing News fan awards and is considered by peers and fans to be one of Southern Gospel's most beloved baritones.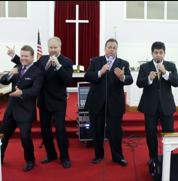 Will Lane originally joined the Anchormen in 2003 at 23 years old as their bass singer. Lane remained with the quartet until 2006 when he left to co-found Driven Quartet. Last year, he returned to the Anchormen after the departure of Randy Byrd. Lane's dynamic and rich bass voice has made him a fan favorite over the years.
Lead singer Phillip Hughes, whose previous tenure with the group lasted four years, rejoined this year after singing tenor for the Harvesters Quartet. Hughes is well known for his powerful voice and ability to communicate a lyric with great emotion.
Tenor Derrick Boyd is no stranger to Southern Gospel music having performed with the Dixie Melody Boys, Heaven Bound, The Carolina Boys (Kingsmen Quartet) and the Blackwoods. His incredible tenor voice, powerful testimony and great personality make him a vital part of this group.
The Anchormen are also known for excellent, well-written songs, many of which have made the Top 40 on the Singing News Charts. Terry Carter prides himself on producing top quality recordings as evidenced by the vast catalog of Anchormen records. Their latest CD only continues this tradition of quality songs and production.
Tapestry–Woven Treasures, which was released in March of this year, features a variety of old and new songs including a couple of Anchormen classics that have been re-recorded. Carter states, "We feel we have a great cut with our new single release called 'You Ain't Seen The Last of Jesus.' We are excited to see how it will do on radio." This mid-tempo song on the resurrection features the deep bass tones of Will Lane and the powerful lead vocals of Phillip Hughes.
The project also includes classics such as "Come To The Fountain," and "I've Been Touched," which are both Anchormen classics recorded in the early 90's. The group recorded several other classics including "He Is Worthy," which according to Carter is Derrick Boyd's signature song, which he sang with The Dixie Melody Boys.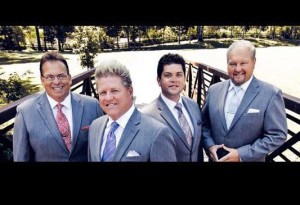 Now in their 36th year of full time Southern Gospel music, Terry Carter and the Anchormen have been blessed with longevity in the ministry and with this long history come many great stories. Carter says, "Some highlights for me would be singing at the NQC for the first time in 1982 in Nashville, and singing for the first time on national TV on Camp Meeting USA in 1987. But still today the greatest highlight is a soul coming to accept Christ as their Savior."
The year 2015 brings even more good things for this stellar quartet. Terry Carter exclaims, "The group will be at Memphis Quartet Show in 2016 for the first time. We are also currently looking at material for an upcoming recording." In terms of concerts, group manager Tim Bullins states, "Fans can expect high-energy singing and transparent testimonies along with songs ranging from old classics to today's favorites when attending an Anchormen concert."
Carter adds, "Our ultimate goal is to do our best for Christ our Savior and that through our efforts many will come to know Christ as their personal Savior." The Anchormen have held steadfast to this goal and have been truly blessed in their career. Through all the changes, Christ remains their anchor.
For more information on the Anchormen, visit their website or Facebook page.
By Justin Gilmore
First published by SGN Scoops in August 2015.
For more artist features and news, visit the SGN Scoops Facebook page.
For the current issue of SGN Scoops, visit the SGN Scoops main page.
Tags:
anchormen
,
Derrick boyd
,
Justin Gilmore
,
Phillip Hughes
,
southern gospel
,
Terry Carter
,
Will Lane
Posted in
announcements
,
artists
,
sgn scoops magazine
|
Comments Off

on Christ Is Your Anchor: A Look at The Anchormen Quartet
Written by SGN Scoops Staff on April 7, 2011 – 3:31 pm -
Hendersonville, TN (April 7, 2011) – One of Christian Music's leading new booking agencies, The Adoration Agency,
has announced the addition of The Anchormen Quartet.
The Anchormen carry a legacy in Gospel music that has lasted over 30 years.  They've celebrated numerous hit songs and a strong standard of excellence, first in ministry, and then in the music they share with audiences across the world.  With the recent return of Terry Carter  and Dale Forbes to the Anchormen lineup, their future looks extremely bright. The move has rekindled the excitement of their past and provided a renewed sense of excitement for the future.
According to Christian Davis of The Adoration Agency, "Growing up as a fan of the Anchormen, I, along with our team at the agency, am honored and blessed to partner with this fine quartet to further their ministry!"
Tim Bullins, owner of the Anchormen states, "The entire Anchormen organization is excited to begin a new chapter with the Adoration Agency. The momentum gained with this new, fresh, yet familiar lineup of talented vocalists, has me anticipating amazing things in the coming year! We couldn't be happier to be working with Christian and Sophia Davis at The Adoration Agency."
Anchormen Quartet members include, as mentioned, Terry Carter (baritone) and Dale Forbes (Lead), along with Karl Rice (Tenor), and Paul Harkey (bass).
The group's current line up includes, as mentioned, Terry Carter (baritone) and Dale Forbes (lead), along with Karl Rice (Tenor) and Paul Harkey (bass).
Tags:
anchormen
,
Terry Carter
,
The Adoration Agency
,
Tim Bullins
Posted in
announcements
,
Christian interest
|
Comments Off

on The Anchormen Quartet Signs An Exclusive Booking Agreement With The Adoration Agency
Written by Rhonda on November 27, 2010 – 5:07 am -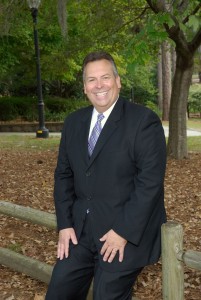 Nashville, TN (November 24, 2010) – The Anchormen are pleased to announce the return of baritone, Terry Carter, to the quartet.  Carter helped launch the group in 1979.  He has remained actively involved in Southern Gospel music over the years and is thrilled to return to the road.
 
Carter, who was nominated one of the top 5 baritones in Southern Gospel music during his time with the Anchormen, is the second of the "early" Anchormen to return.  He and Dale Forbes are both back in full swing with the group. Carter replaces Keith Casstevens. Casstevens is pursuing new ministry opportunities while remaining a support to the Anchormen. The quartet expresses their gratitude to Casstevens and they wish him well on his new endeavors.
 
Tim Bullins, Anchormen owner and manager, expressed, "I am really excited to see a coming together of previous and new talent in the Anchormen.  It's making for a powerhouse sound and energy that is reaching audiences of all ages.  The early Anchormen fans are thrilled, as are the new fans who've shared in this ministry over the last few years.  I can't wait to see all God does as the Anchormen come into this new season of music and ministry."
 
To learn more about the Anchormen or to schedule them for your church or concert event, visit theanchormen.com.
Tags:
dale forbes
,
Terry Carter
,
The Anchormen
,
Tim Bullins
Posted in
announcements
|
Comments Off

on The Anchormen Celebrate The Return Of Baritone, Terry Carter