Written by SGN Scoops Staff on August 18, 2020 – 9:24 am -
Williamstown, Kentucky –  The Ark Encounter and Abraham Productions, Inc. announced today a new event that will be the world's largest Christian music festival to be held at the Ark Encounter in Williamstown, KY (south of Cincinnati) in 2021. The event "40 Days & 40 Nights of Gospel Music at The Ark" will take place August 2 thru September 10, 2021 and will span 40 days with multiple concerts daily, speakers and opportunities to experience everything the popular Ark Encounter has to offer.
"40 Days & 40 Nights of Gospel Music at The Ark Encounter" will feature the largest talent roster of any Christian Music Festival in the world with artists like The Hoppers, The Isaacs, Booth Brothers, Karen Peck & New River, Triumphant, The Martins, Greater Vision, Brian Free & Assurance, Lynda Randle, Ernie Haase & Signature Sound, Jeff & Sheri Easter, Joseph Habedank, The Talleys, The Whisnants and so many more. In addition, several of the most sought-after national speakers will make appearances during this event to include Dr. Jerry Vines, Dr. David Jeremiah, Dr. Johnny Hunt, Dr. Robert Jeffress, Dr. Tim Hill, Pastor C.T. Townsend, Dr. Barry Clardy and many others.
Abraham Productions, Inc. President, Ray Flynn, states "We are extremely pleased to partner with The Ark Encounter and their outstanding team to produce 'The World's Largest Christian Music Festival.' This event will give us the potential opportunity to reach more than 200,000 people with the blessings, encouragement and good news of Jesus Christ through music and inspiring messages."
During the "40 Days & Nights of Gospel Music" there will be concerts in the mornings at 10 am and the main event at 5 pm in the new state-of-the-art Answers Center. Music will also be presented in Noah's Village daily, and opportunities to hear dynamic presentations from Ark Founder & CEO Ken Ham and more gospel music at 2 pm.
Daily admission to The Ark Encounter gives free access to all the concerts and speakers and allows you to explore The Ark Encounter, which at 510-feet-long is the most authentic full-size replica of Noah's Ark in the world. It is built according to the dimensions given in the Bible, with three decks of striking teaching exhibits. Many other attractions include the live animal Ararat Ridge Zoo, movies, family playground, ziplines, a brand-new Virtual Reality Experience, family dining at the Emzara's Kitchen, coffee shops, gift shops, and more.
Ken Ham declared: "As a big fan of gospel music, I'm thrilled our world-renowned Ark attraction will be hosting this highly ambitious music festival. We expect to welcome visitors from all over the country and even abroad."
Admission prices, discounts, annual passes, hotel information and additional details are available at 40DaysOfGospelMusic.com. You can also purchase tickets through
arkencounter.com
and AbrahamProductions.net or by calling toll free Abraham Productions at 888-238-6858 or The Ark Encounter at
855-284-3275.
Abraham Productions, Inc. was founded in 1998 and is one of the largest and most-respected concert production companies in the gospel music industry.
Tags:
Southern Gospel News
,
the ark encounter
Posted in
announcements
|
Comments Off

on The Ark Encounter and Abraham Productions Announce The World's Largest Christian Music Festival
Written by Staff on April 29, 2020 – 1:23 pm -
Franklin, Tenn. (April 28,2020) — Answers In Genesis, the parent ministry of The Ark Encounter and Creation Museum, announced that they will be launching their own streaming platform in May 2020.
Answers.tv
 will give unlimited access for subscribers to Creation Museum videos, livestreams, special presentations, etc. The new streaming platform will also include a special feature section of music by the resident artist of The Ark Encounter, Steve Hess & Southern Salvation.
Ken Ham, founder and CEO of The Ark Encounter and Creation Museum, will join the group in taping three, 30 minute concerts that will be available exclusively on the platform. Mansion Entertainment will be creating and providing exclusive lyric video content featuring songs from the groups latest recording, 'Three Beating Hearts.'
Additional concert recordings are planned from among the 400 concerts the group will perform at The Answers Center Theater this year.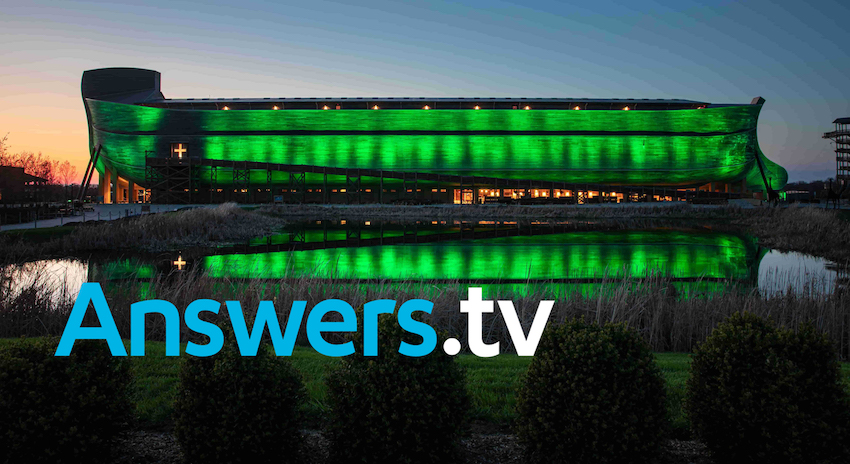 For more information visit, 
Answers.tv
.
ABOUT STEVE HESS & SOUTHERN SALVATION: Steve Hess & Southern Salvation is the resident artist at The Ark Encounter, performing about 400 concerts per year. They have been featured on programs such as Daystar's Gospel Music Showcase hosted by Guy Penrod and The Gospel Greats hosted by Paul Heil. SHSS were the Singing News Select Artist in 2015 and have garnered multiple Singing News Top 80 and Top 40 chart songs, including their most recent charting song, "Three Beating Hearts," the title track to their new album.
ABOUT MANSION ENTERTAINMENT: Mansion is a Nashville, Tenn., based record label with distribution through The Orchard (a division of Sony Music). Mansion has distributed artist projects in Southern gospel, such as the Palmetto State, Triumphant Quartet, Three Bridges, Sherry Anne LIVE! DVD (Top 5 Billboard Music Video chart), The Griffith Family, Steve Hess & Southern Salvation, and others. Bluegrass Gospel by Tonja Rose and The East Ridge Boys. The GRAMMY Nominated 'Forever Changed' album by T. Graham Brown (Billboard Album Sales Top 100), "Because You Love Me" by T.G. Sheppard and 'A Bluegrass Tribute To George Jones' by GRAMMY Winner Brad Davis. Mansion has recently expanded with releases into the Praise & Worship and the Spanish Language Market.
Did you know that you can receive the printed, full-color version of SGNScoops Magazine by subscription? Find out more 
HERE
.
Find SGNScoops Magazine On Facebook 
HERE.
You can download the latest edition of SGNScoops Magazine 
HERE.
Read the latest edition of SGNScoops Magazine online
HERE
.
Listen To Today's Gospel Music
HERE
Tags:
Answers.tv
,
Christian Music
,
gospel music
,
Mansion Entertainment
,
Southern Gospel Music
,
Steve Hess and Southern Salvation
,
The Answers Center
,
the ark encounter
Posted in
announcements
,
artists
|
Comments Off

on Steve Hess and Southern Salvation Featured on New Streaming Platform, Answers.tv
Written by Staff on August 23, 2019 – 10:42 am -
Huge New Answers Center at the Ark Welcomes Popular Gospel Singer
WILLIAMSTOWN, Kentucky (August 23, 2019) – The impressive new 2,500-seat Answers Center at the Ark Encounter Christian themed attraction will play host to Grammy award-winning Christian music vocalist Jason Crabb, Sept. 17 and 18, 2019, at 6 p.m. The high-tech center in Williamstown, Kentucky (south of Cincinnati), opened in April, and features excellent acoustics and a stunning 70-foot-long LED screen, which will enhance Crabb's stage performance.
Crabb has been awarded two Grammys: in 2018 for his latest project, Unexpected, and in 2009 for his debut record. He has also been honored with 22 Dove Awards by the Gospel Music Association, including "Artist of the Year," "Male Vocalist of the Year," and "Song of the Year." He will be performing with a band at the Answers Center.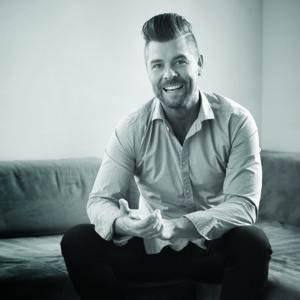 For Crabb, coming to the Ark is something of a homecoming. He is originally from Kentucky. Crabb has performed on many of the world's most prestigious stages, such as Carnegie Hall, the Grand Ole Opry, and during Billy Graham's final crusade in New York City. His videos on-line have received over 20 million views, and his powerhouse vocals have endeared him to fans around the world.
Crabb, who toured the full-size Ark recently, stated: "The Ark and Answers Center are amazing and state of the art. The Center has a great sound. I can't wait to sing in this wonderful new venue."
Ken Ham, CEO of Answers in Genesis and the Ark Encounter said, "As a big fan of gospel music, I appreciate Jason's music and message. He is known for an electrifying stage presence and powerful vocals as he sings praises to our God. What a great fit to have Jason, a Kentuckian and Bible-believer, perform at the Ark."
Tickets for both performances are on sale now and range from $8.50 to $20.50, with a VIP pass offered that includes special seating and a meet and greet with Crabb and Ham. Seats are available at www.ArkEncounter.com/jasoncrabb.
Concert attendees can come early and tour the Ark and its beautiful grounds and newly expanded zoo, purchase a buffet dinner at Emzara's Restaurant (which draws rave reviews from guests) , and then sit back and enjoy the 6 p.m. concert. Discount Ark Encounter admission is available for concert ticket holders: adults can purchase an Ark ticket for $39.95 (an $8 discount) when they present their concert ticket at the ticket window.
Parking passes for the concert can be purchased for $10 standard vehicle and $15 oversized at the Ark Encounter ticket office. Parking is free, however, with a valid Kentucky, Ohio or Indiana driver's license.
Answers in Genesis is an apologetics (i.e., Bible-defending) ministry based in northern Kentucky, near Cincinnati. In 2016, AiG opened the Ark Encounter, with a massive Noah's Ark as its centerpiece, sometimes drawing 8,000-9,000 guests a day. The Creation Museum, 45 minutes away, has welcomed over 4 million visitors and has also become a major family attraction in the Midwest. For more information, visit www.answersingenesis.org.
For more Gospel music features read the latest SGNScoops Magazine HERE.
Download SGNScoops Magazine In PDF
Here
Find SGNScoops Magazine On Facebook
Here
Listen To Todays Gospel Music
Here
Tags:
Christian Music
,
gospel music
,
Jason Crabb
,
Kentucky
,
the ark
,
the ark encounter
Posted in
announcements
,
artists
|
Comments Off

on Two-Time Grammy Winner Jason Crabb to Perform at the Ark Encounter