Written by Staff on August 6, 2019 – 10:19 am -
Johnson City, Tennessee – Prominent concert promotions company, IMC has announced plans to present a new Praisefest event in Branson, MO, in the fall of 2020. Eight years ago the successful promotions team conceived the idea of presenting an exciting weekend of Gospel music in the Ozark Mountains town of Branson, Missouri, a city that is famously known for its diverse entertainment theaters. That first year the event took place at the state-of-the-art Mansion Theatre.
Due to the overwhelming success of the event, which has been held annually each Spring for the past seven years, IMC Concerts has announced plans to  produce a Praisefest event that will also take place in the Fall of the year. The new Praisefest Branson Fall Retreat will take place October 26 through 28, 2020, and will also be held at the Mansion Theater.
"We think this new event will be a great choice for people who have told us their schedules simply will not allow them to come to our Spring event," states IMC President Landon Beene. "We also believe many of the people who attend Praisefest Branson every year in March will want to come back again for the Fall Retreat because they love it so much."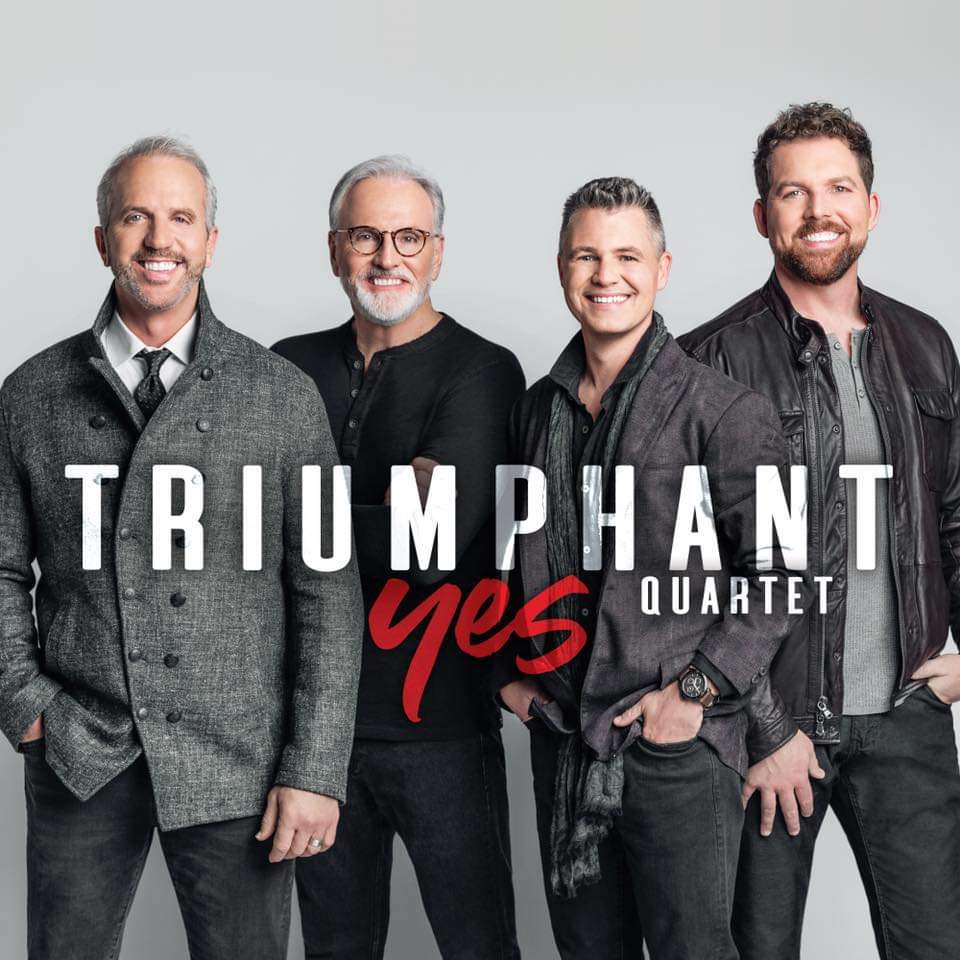 The 2020 Praisefest Branson Fall Retreat will include performances by such popular recording artists as Greater Vision, The Triumphant Quartet, The Hoppers, The Isaacs, The Whisnants, The Perrys, Brian Free & Assurance, The Nelons, The Ball Brothers, Joseph Habedank and The Erwins. Renowned speaker, Jim Cymbala, Pastor of The Brooklyn Tabernacle in Brooklyn, N.Y., will also be featured, as well as popular singer/songwriter and Christian comedian, Mark Lowry. "We're really excited to be able to provide another opportunity for people to get together for a few days to enjoy some great Gospel music, lots of laughs, great fellowship and wonderful worship experiences in a unique atmosphere," states Greater Vision's Gerald Wolfe.
"This event has the potential to be the largest Gospel music event of its kind in the Midwest during the Fall season," Beene states. "We are expecting seating to fill quickly so we are recommending people reserve their seats sooner, rather than later." Registrations for this new event will begin Monday, October 7, 2019.
For more Gospel Music news read the latest issue of the SGNScoops Magazine HERE.
Download the latest SGNScoops Magazine PDF Here
Find SGNScoops Magazine On Facebook Here
Listen To Today's Gospel Music Here
Tags:
branson
,
Brian Free & Assurance
,
Greater Vision
,
Joseph Habedank
,
Missouri
,
Praisefest Branson Fall Retreat
,
The Ball Brothers
,
The Erwins
,
The Hoppers
,
the isaacs
,
the nelons
,
the perrys
,
The Triumphant Quartet
,
The Whisnants
Posted in
announcements
,
artists
|
Comments Off

on IMC CONCERTS ANNOUNCES PLANS FOR PRAISEFEST BRANSON FALL RETREAT
Written by scoopsnews on September 27, 2016 – 8:05 am -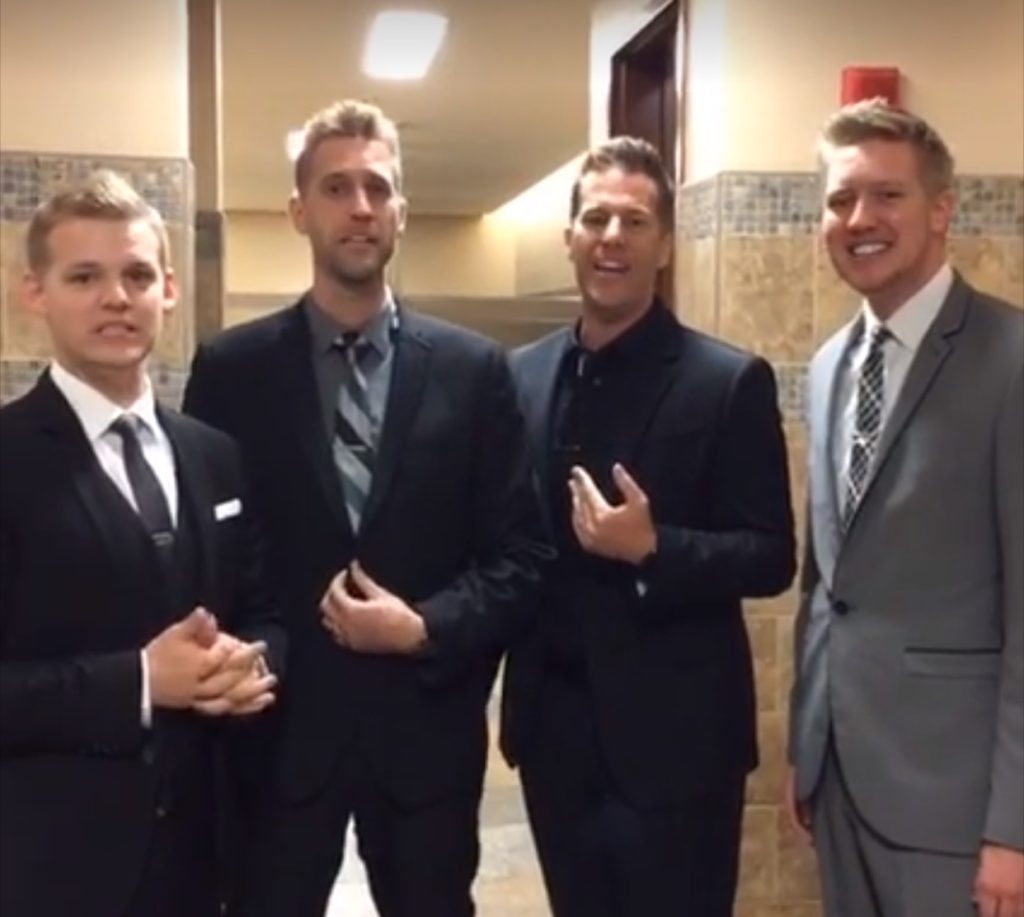 The Ball Brothers took advantage of some wonderful acoustics at NQC. Where? The men's restroom!
Check this out!
The Best  NQC  Moments HERE
Tags:
The Ball Brothers
Posted in
announcements
|
Comments Off

on The Ball Brothers singing where? NQC Moment
Written by scoopsnews on March 20, 2016 – 4:41 am -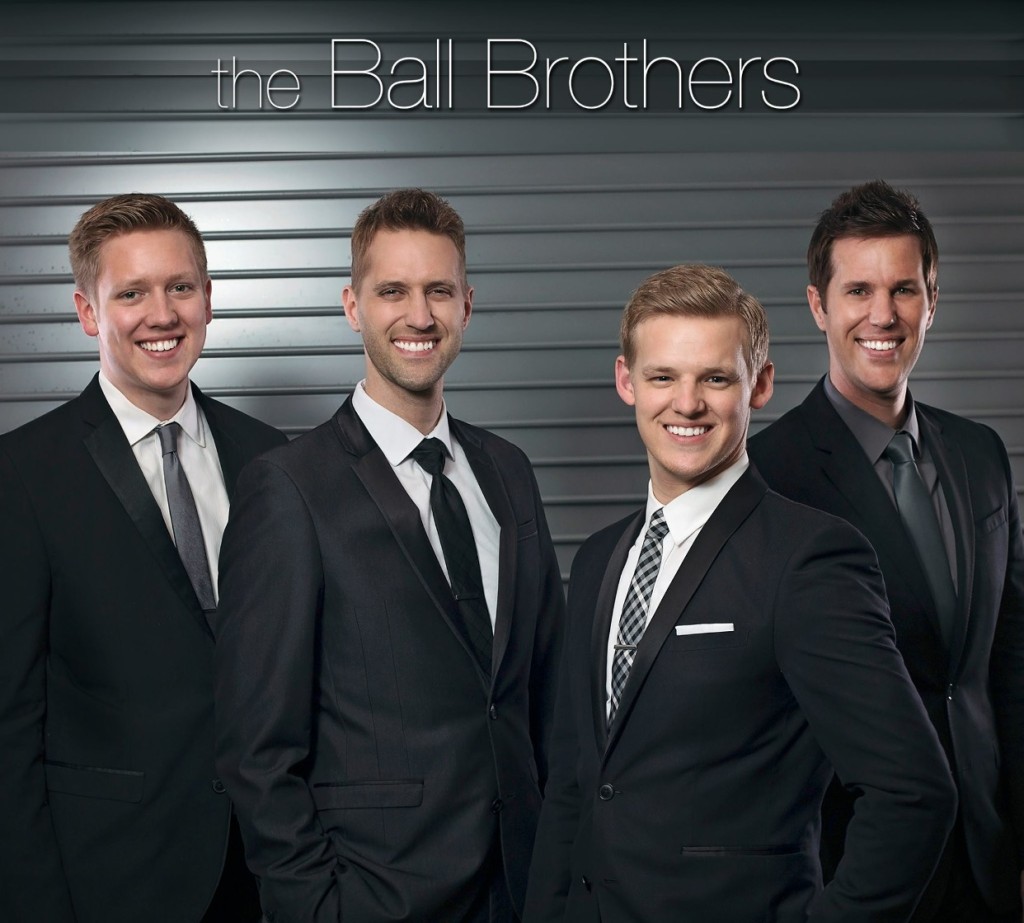 From The Ball Brothers:
"It's About the Cross" by The Ball Brothers. Please share this video and "like" our page. This is what it's all about!!!
Watch Video Here:
Tags:
The Ball Brothers
Posted in
announcements
|
Comments Off

on New From The Ball Brothers
Written by Staff on October 26, 2015 – 1:00 pm -
Today on their Facebook Page, the Ball Brothers shared some Good News about their brother Josh who has been battling necrotizing pancreatitis for weeks.
The Ball Brothers state:
"Ready for some good news??? After 50+ days in the hospital, Josh is getting to go home later today. He still has a long way to go in the recovery process, but is being allowed to go home with in-home health care. He still has more surgery for his gallbladder coming later. Please continue to pray for Josh and his family. Thank you. Feel free to share!"
We rejoice with Joshua and all the Ball Brothers in this fantastic news. Keep praying with us for full healing!
For more artist news visit SGN Scoops Facebook page.
Tags:
gospel music
,
Josh Ball
,
The Ball Brothers
Posted in
announcements
,
artists
|
Comments Off

on The Ball Brothers share some Good News and ask for Prayer
Written by scoopsnews on September 11, 2015 – 6:00 am -
We at SGN Scoops are praying for Josh. Please share this with your friends and prayer lists.
For information on Josh, visit here:
Keep updated with the latest in southern gospel news here
Tags:
Prayer
,
Southern Gospel News
,
The Ball Brothers
Posted in
announcements
|
Comments Off

on Josh needs our prayers. Please Share.
Written by SGN Scoops on November 12, 2012 – 12:27 pm -
SEATTLE, Wa.(November 8, 2012) – SGN Scoops presented the 2012 Diamond Awards
at the inaugural Creekside Gospel Music Convention on October 30 at Pigeon Forge,
Tennessee. The awards ceremony was hosted by Daniel Ball of the Ball Brothers along
with singer/songwriter Christy Sutherland and graced with such talent as Gerald and
Jason Crabb, Jeff and Sheri Easter, Phil Stacey, Crosby Lane, David Bryan and Watts,
Rowsey and Bean and several others.
"The Diamond Awards was a wonderful time of uplifting and encouraging the talented
artists in Christian music," said Rob Patz, CEO of Coastal Media Group and publisher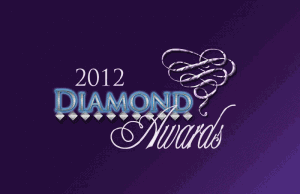 of SGN Scoops. "We were honored by incredible performances by all of our featured
artists, as well as great hosting by Christy and Daniel. It's always an event geared to the
appreciation of our Gospel music friends, but more than that, it's a time of worship to
God, the Giver of all of our talents. We can't wait until next year!"
Winners of the 2012 Diamond Awards:
J.D. SUMNER LIVING LEGEND AWARD: Ann Downing
MIXED GROUP OF THE YEAR: The Isaacs
QUARTET OF THE YEAR: Gaither Vocal Band
TRIO OF THE YEAR: The Booth Brothers
DUET OF THE YEAR: Wilburn and Wilburn
FEMALE SOLOIST OF THE YEAR: Janet Paschal
MALE SOLOIST OF THE YEAR: Jason Crabb
SUNRISE AWARD: Beyond the Ashes
SONG OF THE YEAR: "Hear My Heart", Artist: Jeff and Sheri Easter, Written By:
Sheri Easter, Wayne Haun and Joel Lindsey
ALBUM OF THE YEAR: The Song Lives On, Artist: Jason Crabb
CHRISTIAN COUNTRY GROUP OF THE YEAR: The Isaacs
CHRISTIAN COUNTRY FEMALE ARTIST OF THE YEAR: Christy Sutherland
CHRISTIAN COUNTRY MALE ARTIST OF THE YEAR: Guy Penrod
CHRISTIAN COUNTRY ALBUM OF THE YEAR: Breathe Deep, Artist: Guy Penrod
ANTHONY BURGER INSTRUMENTALIST OF THE YEAR: Gordon Mote
DOTTIE RAMBO SONGWRITER OF THE YEAR: Gerald Crabb
BLUEGRASS GOSPEL ARTIST OF THE YEAR: The Isaacs
VIDEO/DVD OF THE YEAR: Bill and Gloria Gaither Present: Tent Rival Homecoming,
Gaither Homecoming Series
FAVORITE ARTIST WEBSITE: Gaither.com
FAVORITE INDUSTRY WEBSITE: Gospel Music Today, Ken and Jean Grady
PAUL HEIL AWARD (Broadcasting): Jonathan Edwards
PUBLISHER'S CHOICE AWARD: Lou Hildreth
LOU HILDRETH AWARD: Rhonda Frye and Patricia Mathis
About Creekside Gospel Music Convention: Creekside Gospel Music Convention
held it's inaugural event at the Smokey Mountain Convention Center, Pigeon Forge,
Tennessee from October 29 through 31, 2012. The CGMC is presented by SGN
Scoops and Coastal Media Group at Pigeon Forge and is the home of The Diamond
Awards and other special events. Next year's dates are October 28, 29 and 30th,
2013. For more information on Creekside Gospel Music Convention visit http://
www.creeksidegospelmusicconvention.com/
About SGNScoops: SGNScoops Digital is a fully-downloadable monthly magazine that
exists to promote the gospel by unveiling what is intriguing and real about Southern
Gospel and Christian Country music. SGNScoops offers music news and views as
well as concert and book reviews, inspirational articles and features reaching beyond
our gospel music world. SGNScoops is the home of the Diamond Awards, a fan-based
annual awards program recognizing the best in Southern Gospel and Christian Country
music. SGN Scoops is always digital, always free. For more information: http://
www.sgnscoops.com/
Tags:
Ann Downing
,
christy sutherland
,
Creekside Gospel Music Convention
,
Crosby Lane
,
David Bryan
,
Jason Crabb
,
jeff and sheri easter
,
Lou Hildreth
,
Patricia Mathis
,
Phil Stacey
,
Pigeon Forge
,
Rhonda Frye
,
rob patz
,
Rowseay & Bean
,
Southern Gospel News
,
The Ball Brothers
,
The Diamond Awards
,
the isaacs
,
Watts
Posted in
announcements
,
awards
|
Comments Off

on 2012 DIAMOND AWARD WINNERS ANNOUNCED AT CREEKSIDE GOSPEL MUSIC CONVENTION
Written by SGN Scoops Staff on May 11, 2012 – 9:51 am -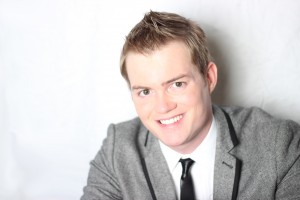 Nashville, TN: Song Garden Music Group has announced that they will release a brand new solo project
featuring Ball Brothers pianist, Cody McVey. Cody, who is well known for his time spent playing for the
Kingsmen, recently joined The Ball Brothers. Symphony is a perfect union of the foundational hymns of
our faith and the incomparable production of legendary producer, Lari Goss. According to Song Garden
Music Group VP, David Staton, "We are excited to have Cody on board and release this project on the
Song Garden label. Typically, instrumental projects in our field are low budget and are pieces that artists
will throw into a package deal in concert, but this project is in a league of its own. It is great to hear
these songs we all know, sound like they belong on a motion picture sound track!"
The official release date is Tuesday, May 29, 2012. The retail price of Cody McVey's Symphony will be
$15.98. However, fans can pre-order the project at www.songgardenmusicgroup.com between and
May 28 at midnight for a special pre-release price of just $11.98.
Tags:
Cody McVey
,
David Staton
,
Lari Goss
,
Song Garden Music Group
,
southern gospel
,
Southern Gospel News
,
Symphony
,
The Ball Brothers
Posted in
christian entertainment
,
Christian interest
|
Comments Off

on Cody McVey's "Symphony" Scheduled For Release
Written by SGN Scoops Staff on January 9, 2012 – 1:39 pm -
Chickamauga, GA – A couple of years ago we requested your prayers for Stephen and explained his hearing condition.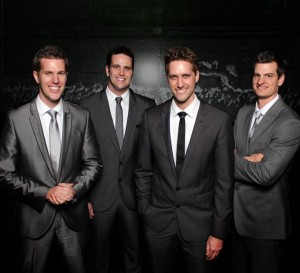 Stephen states, "First of all I want to thank everyone for their prayers and support. We've known for a couple years that my singing days could be limited because of my hearing condition. After struggling with constant migraines over the past several months, I began to pray and ask God for His direction. Following God's leading, I am resigning from the Ball Brothers. I will file paperwork to change my last name immediately. Okay, maybe the name change is taking things too seriously. All kidding aside, I feel the Lord is leading me into full-time youth ministry. I want to thank Andrew, Daniel, Josh, Gibson and Cody for putting up with me the past six years. I whole-hardheartedly believe in the ministry of the Ball Brothers and will be one of their biggest supporters. I also want to say, "thank you" to all of the friends I have made while out singing."
How do you replace a brother? You can't! Believe us, we asked Mom and Dad – shared with them stories of Abraham and they just laughed. Although we are all saddened to see Stephen come off the road, we are excited to see the opportunities God is opening for him and us. It didn't take long for us to know who would be the next member of the Ball Brothers, our long-time friend, Andy Tharp. "The first time I sang with Andrew and Daniel in church we were all under 10 years-old," says, Andy. "I've filled in with the guys several times and look forward to being with them full-time." Daniel states: "I honestly think we could have saved the trouble of a press release and just swapped Andy as Stephen and most people wouldn't have known the difference. They look alike and sound alike."
For more information on the Ball Brothers, visit: www.theballbrothers.comYou can contact Stephen via Facebook or email: stephen@theballbrothers.com
Tags:
Andy Tharp
,
Ball Brothers
,
southern gospel
,
Southern Gospel News
,
The Ball Brothers
Posted in
announcements
,
Christian interest
|
Comments Off

on Andy Tharp Joins Ball Brothers
Written by SGN Scoops on December 15, 2011 – 4:23 am -
The Community of Chickamauga, Georgia received a Christmas treat from the Ball Brothers on December 2, 2011. Liberty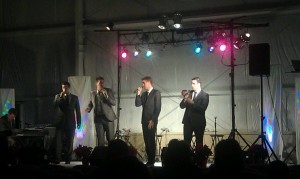 Baptist Church, home-church of The Ball Brothers, opened their campus  for a fun afternoon of Christmas music. Fans packed out the gymnasium to enjoy the sounds of the season.
The church choir opened with a couple of anthems. The Ball Brothers then joined the choir for a joyous, "Jesus What A Wonderful Child." Following the choir numbers, the Pastor of the church welcomed the crowd and couldn't have been more proud to officially introduce his four sons as "The Ball Brothers."
The young men got the concert started with a beautiful arrangement of "God Rest Ye Merry Gentlemen" followed by "I'm Dreaming of a White Christmas." The guys had set the Christmas tone and then moved into a lively version of "Let It Snow!" That song is always well received in North Georgia simply because the area doesn't see much snow during the entire winter and rarely on Christmas. No snow? No problem. At least not for the Ball Brothers!  As they sang, snowflakes (the artificial kind) whirled and twirled on stage! Everyone loved the snowy touch- especially the children!
Following an introduction of each group member, they continued to stir the Christmas spirit with an energetic version of Jingle Bells- a real crowd pleaser!  Everyone seemed to enjoy it and clapped along. The Ball Brothers then showcased their talent and family harmony with "Have Yourself A Merry Little Christmas." It seemed as if notes were literally stacked on top of each other as new chords were invented. Their harmony was tighter than tight.  It was truly an over-the-top performance! The guys continued their impressive set with none other than a Beach Boys Christmas tune! The song started with the Beach Boys on the track recording for a few measures, then the Ball Brothers took charge! "Little Saint Nick" was a great selection and certainly kept the atmosphere filled with Christmas fun in good taste.
Pianist, Cody McVey took his turn in the spotlight and dazzled the audience in spite of sore fingertips. McVey recently had recently handled a light bulb and was still feeling the effects on his fingertips, but that didn't seem to be an issue as he tickled the ivories. He played an arrangement of "Deck The Halls" and "Feliz Navidad" complete with an orchestrated track and made several impressive key changes. The crowd responded to his performance enthusiastically.
The Ball Brothers returned with "O Come All Ye Faithful" with an acepella introduction. The arrangement was beautiful and the delivery was flawless with gorgeous harmony and perfect timing. Laughter quickly returned as the Ball Brothers showed a video clip of "The Christmas Carol" with ONLY the information you NEED to know!  It was hilarious. In fact, Daniel himself has an amazing sense of humor and certainly is a master at keeping everyone smiling with his story-telling. Trying to regain composure, but still laughing, the guys moved along to "The Christmas Song" also known as "Chestnuts Roasting on an Open Fire."
The next song was another crowd pleaser for sure! The Ball Brothers sang "Go Tell It On The Mountain" as Daniel mingled through the audience offering his microphone for folks to sing along. Daniel seemed to have the crowd in the palm of his hand as he continued to interact as he had everyone to snap along to "Mary Was The First One To Carry The Gospel."  The guys clearly had a great time with this song as they milked each vocal "dip" and "slur" for all it was worth!  And… the crowd loved it!
Daniel  brought a more serious tone back by talking about their father and how he couldn't remember a Christmas that he hadn't opened the Bible and shared the Christmas story. The guys sang "Holy Is Thy Name" and hands begin to lift all over the gymnasium.  As the song ended, a few people let out a few shouts and many stood to their feet.
Following a brief intermission and a couple more songs, the Ball Brothers had everyone laughing again- this time at their friends' expense! They called a few young men to the stage and had them to sing "Blue Christmas." The Ball Brothers sang the back-ground harmony as the friends split up the lines of the verses. "You need to keep your day jobs and give up the Elvis aspirations," Daniel joked and they agreed. They were good sports and received Ball Brothers CDs for their participation. The guys then sang an acapella version of "Hark the Herald Angels Sing" with a harmony so blended it sounded as if their voices had melted together. Amazing!
The Ball Brothers created a touching moment as Daniel shared their mission trip experiences and how fortunate we are in the United States to enjoy religious freedom.  The next song was dedicated to our troops in the US Military. The lights dimmed and they began to sing "I'll Be Home For Christmas" as a slide show of their close military friends played on the screen.  It was truly a patriotic and tender moment. The audience was then reminded to send cards, letters and care packages to let our troops know they are loved and appreciated.
Daniel expressed appreciation to his father and Liberty Baptist Church for hosting the concert and thanked everyone for being there. The Ball Brothers had given 100% and provided a fun afternoon of Christmas music.
Before all was said and done, Daniel wrapped everything up by explaining the true meaning of Christmas by saying, "The reason we celebrate is  not about gift exchanges and parties. We enjoy all those things, but it has so much more meaning.  It's not a date on a calendar that comes once a year.  It's a story of a loving God that loved this world so much that He gave His only Son. Jesus lived a sinless, perfect life and became sin's sacrifice on the cross of Calvary. He shed His life's blood to pay for my sin, yours and the sin of all mankind."
He went on to explain how salvation is a free gift that we can't earn, but one that is offered and not forced.  He also explained that salvation isn't about the church you attend, but it's really about the cross. The Ball Brothers then sang the power-ballad, "It's All About The Cross."  The audience responded with lifted hands and a standing ovation. The concert concluded with one last fun number, "Glory To God in the Highest" complete with one last blizzard of snow!
The afternoon was a combination of good, clean family entertainment along with praise and worship for a home-town crowd. The town of Chickamauga loved every minute of it!  Find out more about the Ball Brothers  on their website at: http://www.theballbrothers.com/home.cfm
Concert Review by: Rhonda Frye
Tags:
Christmas Gospel Concerts
,
christmas music
,
Gospel Concert Reviews
,
Liberty Baptist Church
,
Rhonda Frye
,
Southern Gospel Music
,
Southern Gospel News
,
The Ball Brothers
Posted in
exclusive report
|
Comments Off

on Exclusive Christmas Concert Review: The Ball Brothers