Written by Staff on August 6, 2019 – 10:19 am -
Johnson City, Tennessee – Prominent concert promotions company, IMC has announced plans to present a new Praisefest event in Branson, MO, in the fall of 2020. Eight years ago the successful promotions team conceived the idea of presenting an exciting weekend of Gospel music in the Ozark Mountains town of Branson, Missouri, a city that is famously known for its diverse entertainment theaters. That first year the event took place at the state-of-the-art Mansion Theatre.
Due to the overwhelming success of the event, which has been held annually each Spring for the past seven years, IMC Concerts has announced plans to  produce a Praisefest event that will also take place in the Fall of the year. The new Praisefest Branson Fall Retreat will take place October 26 through 28, 2020, and will also be held at the Mansion Theater.
"We think this new event will be a great choice for people who have told us their schedules simply will not allow them to come to our Spring event," states IMC President Landon Beene. "We also believe many of the people who attend Praisefest Branson every year in March will want to come back again for the Fall Retreat because they love it so much."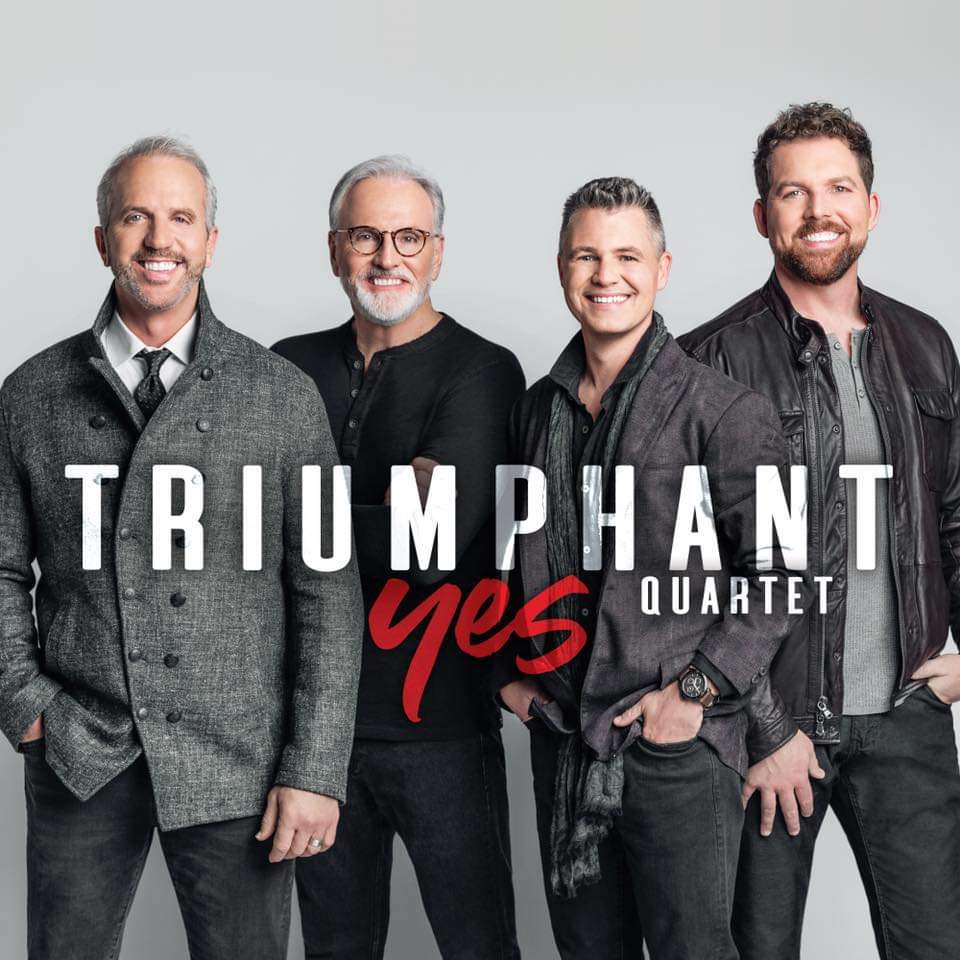 The 2020 Praisefest Branson Fall Retreat will include performances by such popular recording artists as Greater Vision, The Triumphant Quartet, The Hoppers, The Isaacs, The Whisnants, The Perrys, Brian Free & Assurance, The Nelons, The Ball Brothers, Joseph Habedank and The Erwins. Renowned speaker, Jim Cymbala, Pastor of The Brooklyn Tabernacle in Brooklyn, N.Y., will also be featured, as well as popular singer/songwriter and Christian comedian, Mark Lowry. "We're really excited to be able to provide another opportunity for people to get together for a few days to enjoy some great Gospel music, lots of laughs, great fellowship and wonderful worship experiences in a unique atmosphere," states Greater Vision's Gerald Wolfe.
"This event has the potential to be the largest Gospel music event of its kind in the Midwest during the Fall season," Beene states. "We are expecting seating to fill quickly so we are recommending people reserve their seats sooner, rather than later." Registrations for this new event will begin Monday, October 7, 2019.
For more Gospel Music news read the latest issue of the SGNScoops Magazine HERE.
Download the latest SGNScoops Magazine PDF Here
Find SGNScoops Magazine On Facebook Here
Listen To Today's Gospel Music Here
Tags:
branson
,
Brian Free & Assurance
,
Greater Vision
,
Joseph Habedank
,
Missouri
,
Praisefest Branson Fall Retreat
,
The Ball Brothers
,
The Erwins
,
The Hoppers
,
the isaacs
,
the nelons
,
the perrys
,
The Triumphant Quartet
,
The Whisnants
Posted in
announcements
,
artists
|
Comments Off

on IMC CONCERTS ANNOUNCES PLANS FOR PRAISEFEST BRANSON FALL RETREAT
Written by SGN Scoops Staff on July 31, 2017 – 8:18 am -
The Hoppers are the guests on Gospel Music Today for the week of July 30. Ken and Jean Grady host southern gospel news and concert updates. The Feature Group is Sacred Call, and Jean reviews a new recording by Lauren Talley.  An article from Singing News magazine is the subject of this week's News Notes. The show features exclusive concert video of The Down East Boys, recorded by Gospel Music Today's cameras in Mabank, TX, and a visit to the Gospel Music Today Archives for an exclusive video of The Chandlers, recorded by Gospel Music Today's cameras in Pigeon Forge, TN..
The show is on KWHB TV47 in Oklahoma every Sunday at
4:30 PM
, and on Roku on FFE TV
Monday
at
8:00 PM
and AllNations TV
Tuesday
and
Wednesday
at
6:30 PM
. Check local TV schedule for Bruce, MS,  Phenix City, AL, Pontotoc, MS, Beaumont, TX, Tyler, TX. Atlanta, TX, Morrilton, AR, and West Plains, MO. The current edition of Gospel Music Today is online now at the Gospel Music Today website, 
http://www.gospelmusictoday.com/
Tags:
Southern Gospel News
,
The Hoppers
Posted in
announcements
|
Comments Off

on The Hoppers On Gospel Music Today
Written by Staff on August 17, 2016 – 9:37 am -
Dahlonega, Georgia (August 16, 2016) Karen Peck and New River is gearing up for one of the most exciting events taking place in Tennessee this fall, the Gatlinburg Gathering. This year's event starts Wednesday, August 17th and continues through the 20th in Gatlinburg. Gatlinburg Gathering has become a perennial favorite for Gospel Music fans as well as those who love to hear renowned speakers share the Word.
The location is a family friendly environment that allows attendees to enjoy the shopping of Gatlinburg as well as Pigeon Forge. This area also has many fun family attractions and sights to keep the parents, children, and grand-parents entertained between concerts.
Karen stated, "As always we are looking forward to the Abraham Productions event in Gatlinburg. Gatlinburg Gathering is a very special week of fantastic music and preaching. I love being a part of Abraham Productions because I feel like we are making an impact in this world for the Lord. I hope that every one is making plans to be there this week. I promise you will be blessed!"
Some of your favorite artists will be performing including Ivan Parker, Canton Junction, Jason Crabb, The Hoppers, Tribute, Isaacs, Booth Brothers, Whisnants, HIGHROAD, Karen Peck and New River and more.
For more information about artists, speakers, times, and tickets go to http://www.abrahamproductions.net/gatlinburg_gathering.php.
If you would like to interview Karen Peck and New River contact AG Publicity at info@agpublicity.com.
To learn more about Karen Peck and New River click here.
You can follow the group on FaceBook or  or on Twitter .
Karen Peck and New River is booked by The Harper Agency. Contact them at http://www.harperagency.com or by E-mail at info@harperagency.com.
####
About Karen Peck and New River
No doubt the most popular mixed trio in Gospel Music, Karen Peck and New River is a music powerhouse in the music industry. With hit after hit and multiple number one songs, they are one of the most sought after groups today. Karen is known country flair and for having possibly the finest soprano voice in any genre of music. Karen was also recipient of the Susan Unthank Memorial Award, an award given by Absolutely Gospel Music only to women who have excelled in their work in a man's world. Karen had a feature role in the hit movie "Joyful Noise", starring Dolly Parton and Queen Latifah. New River's hit song "Four Days Late" has become a classic in Gospel music.
For more Gospel music news click here.
Tags:
Canton Junction
,
Gatlinburg Gathering
,
ivan parker
,
Jason Crabb
,
Karen Peck & New River
,
The Hoppers
Posted in
announcements
,
artists
|
Comments Off

on Karen Peck and New River Anticipate Gatlinburg Gathering
Written by scoopsnews on May 4, 2016 – 8:10 am -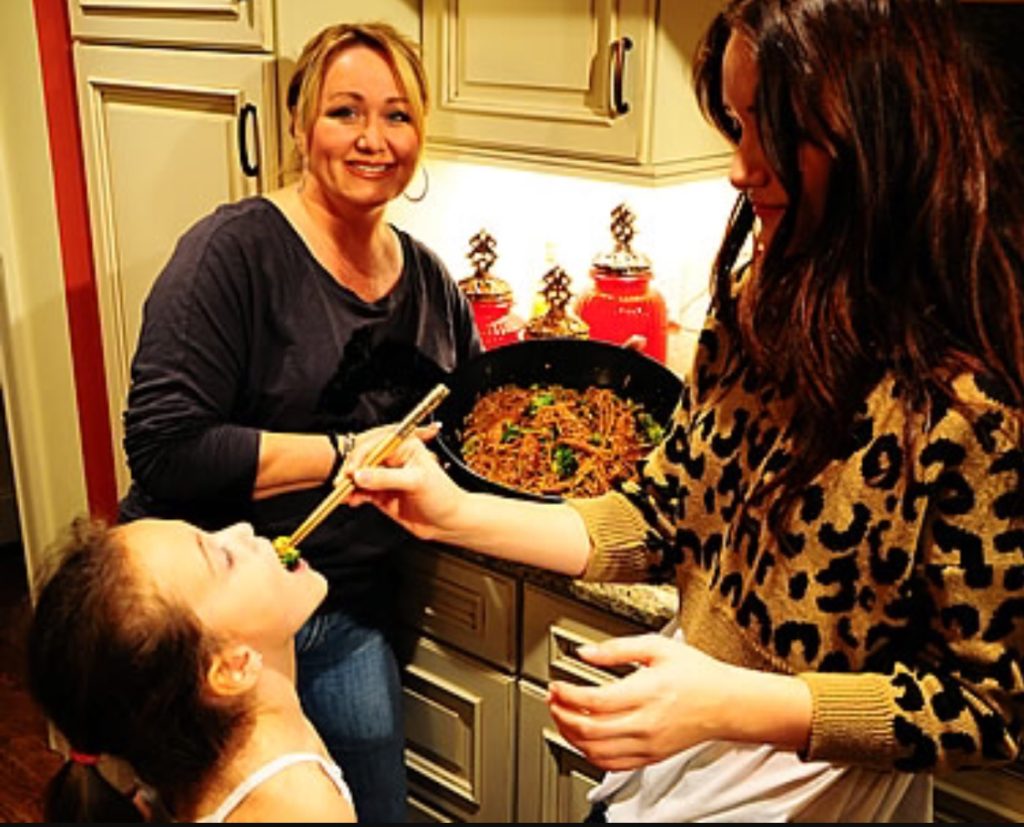 It's Mother's Day week so we thought it would be fitting to share some special moments between our Southern Gospel Mother's and their children…
We found this picture of Kim Hopper in the kitchen with her kiddos but that's not all we found…..
Check out this precious video of little Karlye years ago imitating her Mom….
Priceless!
Happy Mother's Day Kim from all of us at SGN Scoops!
Tags:
The Hoppers
Posted in
announcements
|
Comments Off

on "Mommy Moments"
Written by scoopsnews on April 22, 2016 – 3:56 pm -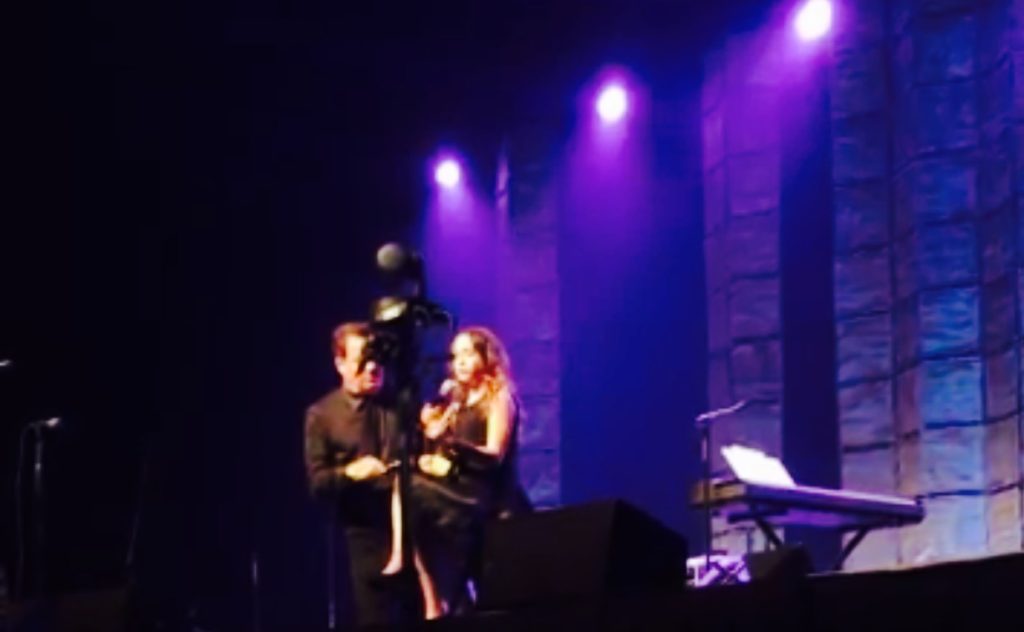 Tweet of the Day!
How Sweet! Thanks Jared Allen….
Lexi singing to her daddy @CDeanHopper

God's got big plans for this girl. #SITS2016 pic.twitter.com/y133Fn0sIg

— Jared Allen (@EJaredAllen) April 21, 2016
Tags:
The Hoppers
Posted in
announcements
|
Comments Off

on Tweet of the Day!
Written by scoopsnews on April 14, 2016 – 2:29 pm -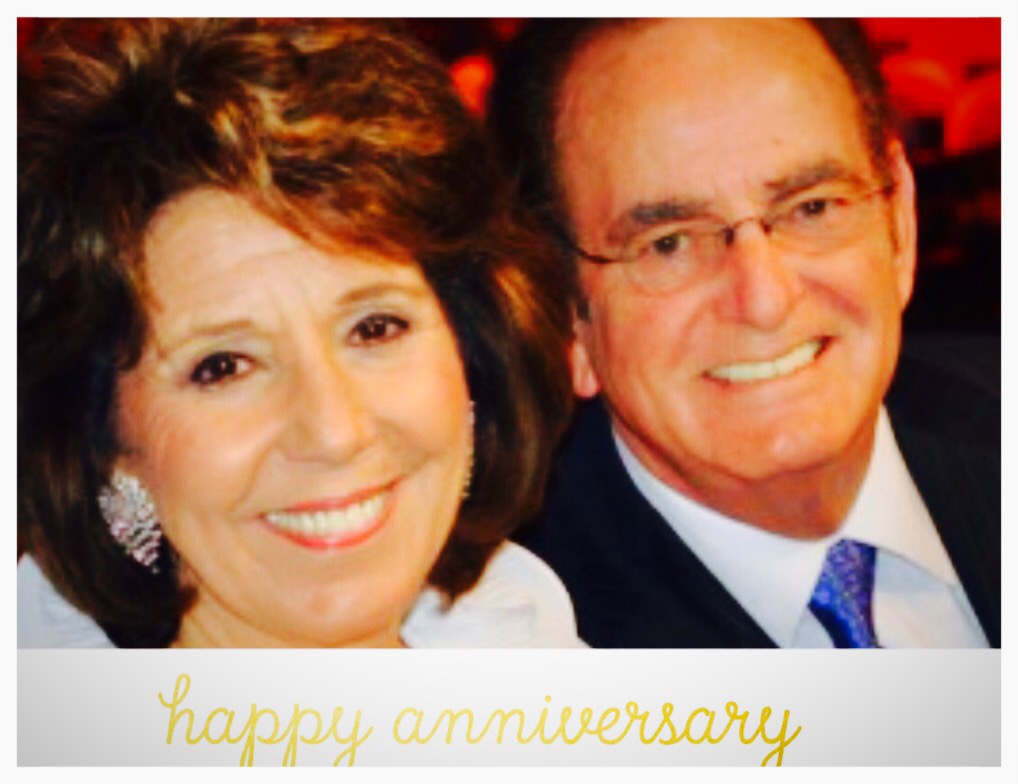 Happy Anniversary to Claude and Connie Hopper from your friends at SGN Scoops!
Tags:
The Hoppers
Posted in
announcements
|
Comments Off

on Happy Anniversary Claude and Connie Hopper!
Written by Staff on October 6, 2015 – 3:48 pm -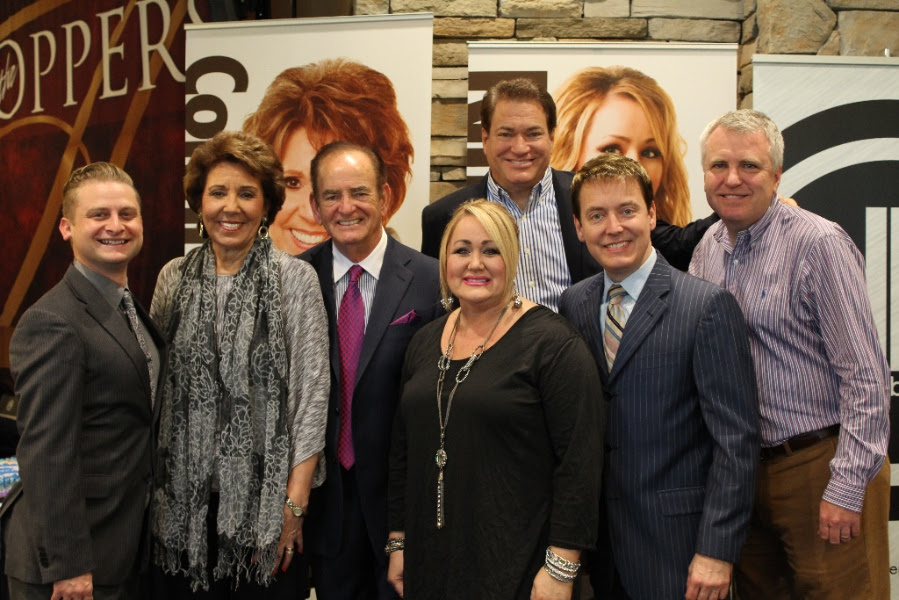 Hendersonville, TN (October 6, 2015) – Daywind Records is excited to announce the addition of The Hoppers to its roster of talented artists. This award-winning family, widely known as America's favorite family of Gospel Music, has been singing to audiences around the world for over 57 years. From performances in Israel, Europe and Africa, to Carnegie Hall and Gaither Homecoming videos, The Hopper's legacy has spanned the decades, with now three generations of Hoppers on stage together.
"We are thrilled to add The Hoppers to the Daywind family!" shares Scott Godsey, A & R Director of Daywind Records. "It's an honor to work with such a talented group and to be a small part of their family's legacy. We look forward to great things in the future."
The Hoppers will announce their debut Daywind release in the coming weeks. The first single release through Daywind, "Jesus, The One" impacts radio this month.
Daywind Records is home to an award-winning roster of artists, including Legacy Five, Adam Crabb, Browders, Jim Brady Trio, Karen Peck & New River, Joseph Habedank, Adam Crabb, Blackwood Brothers, Bowling Family, Tribute, Nelons, Brian Free & Assurance, and Wilburn & Wilburn, among others. Daywind is distributed to retail through New Day Christian Distributors, Sony Red, and all major digital outlets, including iTunes. For more information, visit www.daywindrecords.com or contact Dani Phillips at publicity@daywind.com
For more information on The Hoppers, visit thehoppers.com.
Copyright © 2015 Daywind Records, All rights reserved.
For all the latest news and information click on to SGN Scoops website.
Tags:
Christian Music
,
daywind
,
gospel music
,
Scott Godsey
,
The Hoppers
Posted in
announcements
,
artists
|
Comments Off

on Daywind Records Welcomes The Hoppers
Written by Staff on September 10, 2015 – 1:47 pm -
Photographs by Erin Stevens, Photos For Keeps
The Gatlinburg Gathering was held at the Gatlinburg Convention Center in downtown Gatlinburg on the weekend of August 19-22. Erin Stevens was there to photograph the event and she shared these pictures with us! Some of the artists that Erin captured on stage included: The Hoppers, Booth Brothers, Greater Vision, Triumphant, Tribute, Talleys, Brian Free and Assurance, The Collingsworth Family, Jason Crabb,
Erwins, Ivan Parker, Karen Peck and New River, Mark Trammell Quartet, and the Primitive Quartet.
Be sure to make your plans to attend the Gatlinburg Gathering next year.
For more information on Abraham Productions various events throughout the year, visit them online. 
For all the news, scoops and artist features, keep your browser on SGN Scoops mainpage. 
For more pictures from the Gatlinburg Gathering by Erin Stevens of Photos For Keeps, click below.
Tags:
booth brothers
,
brian free and assurance
,
Erwins
,
Gatlinburg Gathering
,
Greater Vision
,
ivan parker
,
Jason Crabb
,
karen peck and new river
,
mark trammell quartet
,
Primitive Quartet
,
talleys
,
The Collingsworth Family
,
The Hoppers
,
Tribute
,
Triumphant
Posted in
announcements
,
exclusive report
,
gospel events
,
sgn scoops magazine
|
Comments Off

on SGN Scoops attends the Gatlinburg Gathering of Abraham Productions
Written by Staff on June 16, 2015 – 4:57 pm -
I have the utmost joy of bringing this beloved article to you this month, on this particular day, at this precise moment. It's an honor for me as a 'Southern Gospel brat' myself to write about and interview my peers in our Gospel Music world. While sailing on the Caribbean Sea a few months back, I beamed with happiness when Karlye Hopper accepted my interview offer. It's my hope that you, as the reader, will catch a glimpse into the soul of the outrageously talented, tender hearted, incandescently brilliant and one-of-a-kind original that is Karlye Jade. It's time to take center stage, Miss Hopper…
Erin: How have you been able to maintain your own identity while still being a part of the prestige that comes with the Hopper name?
Karlye: I don't think it's ever been a question whether or not I'm my own person. I know my place and that people know me as "the Hoppers' daughter," I'll never not be that in this or any music industry. But, I have a pretty…um…"unique" sense of style and an outspoken personality. I'm also quite tall. That helps.
Erin: With the changes that have taken place as a family and as a group, when did you personally feel the call to join the ministry?
Karlye: Back in the summer of 2013, Connie (yes, I casually refer to my grandmother and the rest of the family by their first name-I like to keep from being presumptuous) completely lost her voice in the middle of a week-long tour. I got a phone call after the show that night… "You're flying into Birmingham at noon tomorrow, bring a nice dress." I sang alto––for the first time ever––the entire set that night, and the next night in front of 5,000 at the Mabee Center with the Homecoming Tour. (Yikes!) Since then, countless obstacles have been thrown at this group and caused more than one member to leave the road for extensive periods. Just filling in and helping out is why I started doing this, but the shy teenager on the back row is why I've continued. My youth and vulnerability (yeah, people can tell I'm not a pro and see my stage anxiety) have brought innumerable young girls to my side of the merchandise table; these beloved struggle with eating disorders, self-harm, abuse, etc.––the unmentionables of Christianity. I've been given a heritage, a platform and a privilege that allows me to, even if we don't exchange a word, show these kids just like me, that God can put joy into a seemingly hopeless heart. Being young is hard, Erin, and we have to build each other up. I'm lucky enough to get the opportunity to do that to complete strangers in different cities each night.
Tags:
Christian Music
,
Erin Stevens
,
gospel music
,
Karlye Hopper
,
sgn scoops
,
The Hoppers
,
The Stevens
Posted in
announcements
,
artists
,
christian entertainment
,
Christian interest
,
sgn scoops magazine
,
special feature
,
Uncategorized
|
Comments Off

on Younger Perspective on Karlye Hopper by Erin Stevens
Written by Staff on March 26, 2015 – 2:39 pm -
Waynesville, NC (March 26, 2015) – The Dominion Agency is thrilled to welcome America's Favorite Family of Gospel Music, The Hoppers, to their fine roster of artists.
This multi-award winning family group has been singing to global audiences for 58 years with appearances ranging from presidential religious inaugural ceremonies and New York's Carnegie Hall to singing conventions and church platforms. To begin working with such an outstanding group, with such a rich history in Gospel music, brings a new sense of excitement to the Dominion Agency.
President and CEO, Michael Davis, expresses, "I am so honored to be representing one of the most celebrated artists in the history of Gospel music, The Hoppers. With 58 years of ministry and still going strong, The Hoppers are thrilling and blessing audiences night after night. What a privilege to work with this Godly family for whom I have so much love and respect!"
"After 58 years of successful in-house representation, The Hoppers are excited to announce we are teaming with Michael Davis and The Dominion Agency," states Dean Hopper. He continues, "This new relationship will allow us to reach many new audiences as we declare the Gospel through the unique sound our family is known for."
To schedule The Hoppers for your church, concert, or ministry event call Michael Davis at 828-454-5900 or email him here: scheduling@thedominionagency.com.
To learn more about The Hoppers, visit TheHoppers.com.
Like them on Facebook HERE.
And, follow them on Twitter @hoppersmusic.
To learn more about the entire Dominion Agency roster of fine artists, visit thedominionagency.com.
Mailing Address:
PO Box 1277
Waynesville, NC 28786
Phone:
828-454-5900
828-454-5917
###
*Pictured: (l to r) Karlye, Connie, Mike, Claude, Kim, and Dean Hopper.
Tags:
Christian artists
,
Claude Hopper
,
Connie Hopper
,
Dean Hopper
,
Dominion Agency
,
gospel music
,
Karlye Hopper
,
Kim Hopper
,
Micheal Davis
,
mike hopper
,
southern gospel
,
The Hoppers
Posted in
announcements
,
artists
|
Comments Off

on The Dominion Agency Welcomes America's Favorite Family of Gospel Music, THE HOPPERS