Written by SGN Scoops Staff on November 19, 2016 – 4:51 pm -
Nashville, TN  – It's THE MUSIC CITY SHOW live from Nashville, TN and YOU can be a part of it. Today, Godsey & Associates, producers of the hit tv series, announced season five tapings to take place in Nashville, TN November 21 & 22, 2016. Less than 100 seats are available for the studio audience and will go "first-come, first-serve," to those who email their request to tickets@themusiccityshow.com
Jody McBrayer, Rhonda Vincent, The Hoppers, John Berry, Triumphant Quartet, Brian Free & Assurance, The Music City Show Quartet, and many more will be featured during the LIVE TV tapings with host Tim Lovelace, and featuring the Positive Cowboy, Jim Sheldon, both returning to the series.
Due to security measures, NO WALK-UPS WILL BE ACCEPTED! You MUST email TICKETS@THEMUSICCITYSHOW.com for admission. All details will be explained in email correspondence.
Taped in front of a live studio audience, The Music City Show, has welcomed a diverse range of talent including The Oak Ridge Boys, The Crabb Family, Don Moen, Aaron Tippin, Ray Stevens, Greater Vision, The Hoppers, Karen Peck & New River, Restless Heart, The Booth Brothers and more. The show is hosted by award-winning comedian / singer / musician Tim Lovelace and Jim Sheldon, The "Positive Cowboy."
Season five of The Music City Show will air nationally on  NRBTV, FamilyNet, Heartland, TCT and UPLIFTV in 2017.
Tags:
Southern Gospel News
,
the music city show
Posted in
artists
|
Comments Off

on The Music City Show Announces SEASON 5 Live Tapings in Nashville, TN!
Written by SGN Scoops Staff on February 4, 2014 – 6:49 pm -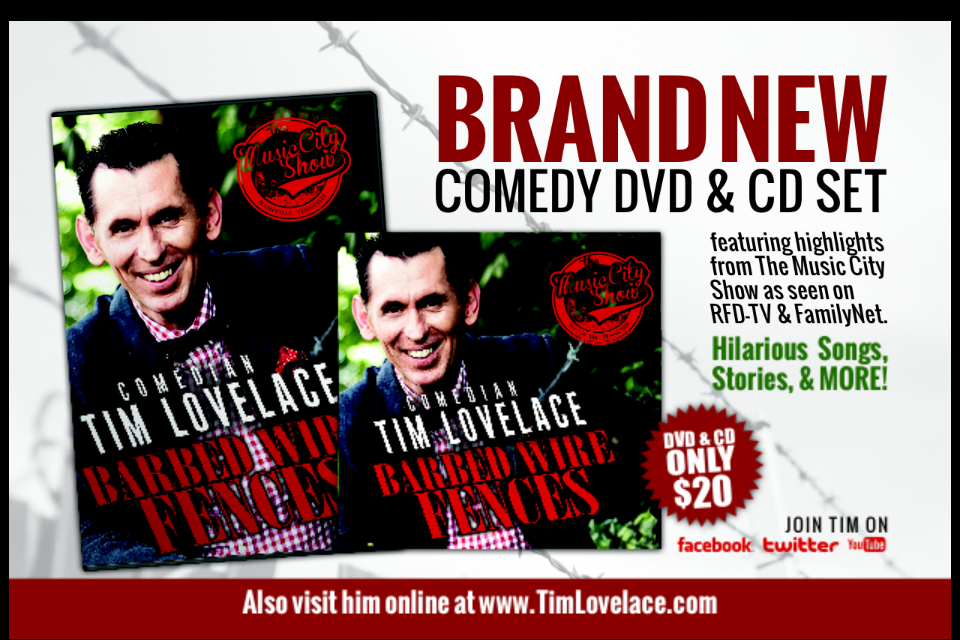 Barbed Wire Fences, the highly anticipated DVD and CD  from Comedian Tim Lovelace, is finally here!! This DVD and CD combo has hilarious new stories and  songs, as well as some of Tim's classic skits and songs.
This project was compiled from various episodes of The Music City Show, a brand new show on RFD television
and Family Net, where Tim is the resident comedian and co-host. Tim stated this about the new project: "Scott Godsey and all of the wonderful people at The Music City Show are doing a fantastic job with the new
weekly television show on Thursday nights on RFD-TV.  I am excited about this new comedy venture. If you enjoy
laughing, you will definitely want this project. If you don't  enjoy laughing, you definitely need this project!!"
Songs and stories:
The French Guard
Don't Sit In My Pew
Energy Drinks and Butter Beans
The Stutter Song
The Tea Room
Piano Styles
Side Effects
Live Your Life (So The Preacher Won't Have To Lie At
Your Funeral)
What's Happened To Tomatoes?
Barbed Wire Fences
Tags:
Barbed Wire Fences
,
southern gospel
,
Southern Gospel News
,
the music city show
,
Tim Lovelace
Posted in
announcements
|
Comments Off

on Barbed Wire Fences, the highly anticipated DVD and CD from Comedian Tim Lovelace
Written by SGN Scoops on December 5, 2013 – 1:11 pm -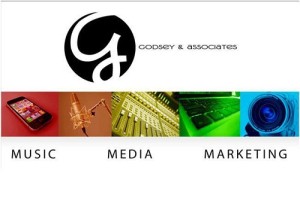 Nashville, TN (December 5, 2013) Just one more day until another viewing of the brand new television series The Music City Show. This exciting new program featured on RFDTV will be Thursday December 5th at 8PM Eastern and 7PMCentral times and on the FamilyNet on Saturday at 5:30PM Eastern time. This episode will be featuring Country music star Lynn Anderson and Christian comedian Aaron Wilburn.
.The show has been a huge success as we have seen our loyal fans rally behind a new show while gaining many new viewers that have been out of touch with traditional Christian music. One of the most popular segments has been the Positive Cowboy Jim Sheldon singing hymns at the barn. We have encouraged people to message us with request for the hymn segment. The response from popular comedian Tim Lovelace has gotten a lot of attention and there will be a new DVD released in the next few weeks featuring Tim's hilarious segments. To view this marvelous new show go to www.themusiccityshow.com . The very popular show can also now be seen on The Heartland Network (formerly The Nashville Network). Check you local TV listings for dates and times.
The Gospel Music Show is produced by Godsey and Associates of Nashville, TN and more information about them can be found at http://godseyandassociates.com or https://www.facebook.com/themusiccity .
You can learn more about RFDTV at http://www.rfdtv.com or https://www.facebook.com/OfficialRFDTV . You can learn more about FamilyNet at www.familynet.com or https://www.facebook.com/pages/FamilyNet
Tags:
Godsey and Associates
,
Southern Gospel News
,
the music city show
Posted in
announcements
|
Comments Off

on Tune In Alert – The Music Show