Written by Staff on August 6, 2019 – 10:19 am -
Johnson City, Tennessee – Prominent concert promotions company, IMC has announced plans to present a new Praisefest event in Branson, MO, in the fall of 2020. Eight years ago the successful promotions team conceived the idea of presenting an exciting weekend of Gospel music in the Ozark Mountains town of Branson, Missouri, a city that is famously known for its diverse entertainment theaters. That first year the event took place at the state-of-the-art Mansion Theatre.
Due to the overwhelming success of the event, which has been held annually each Spring for the past seven years, IMC Concerts has announced plans to  produce a Praisefest event that will also take place in the Fall of the year. The new Praisefest Branson Fall Retreat will take place October 26 through 28, 2020, and will also be held at the Mansion Theater.
"We think this new event will be a great choice for people who have told us their schedules simply will not allow them to come to our Spring event," states IMC President Landon Beene. "We also believe many of the people who attend Praisefest Branson every year in March will want to come back again for the Fall Retreat because they love it so much."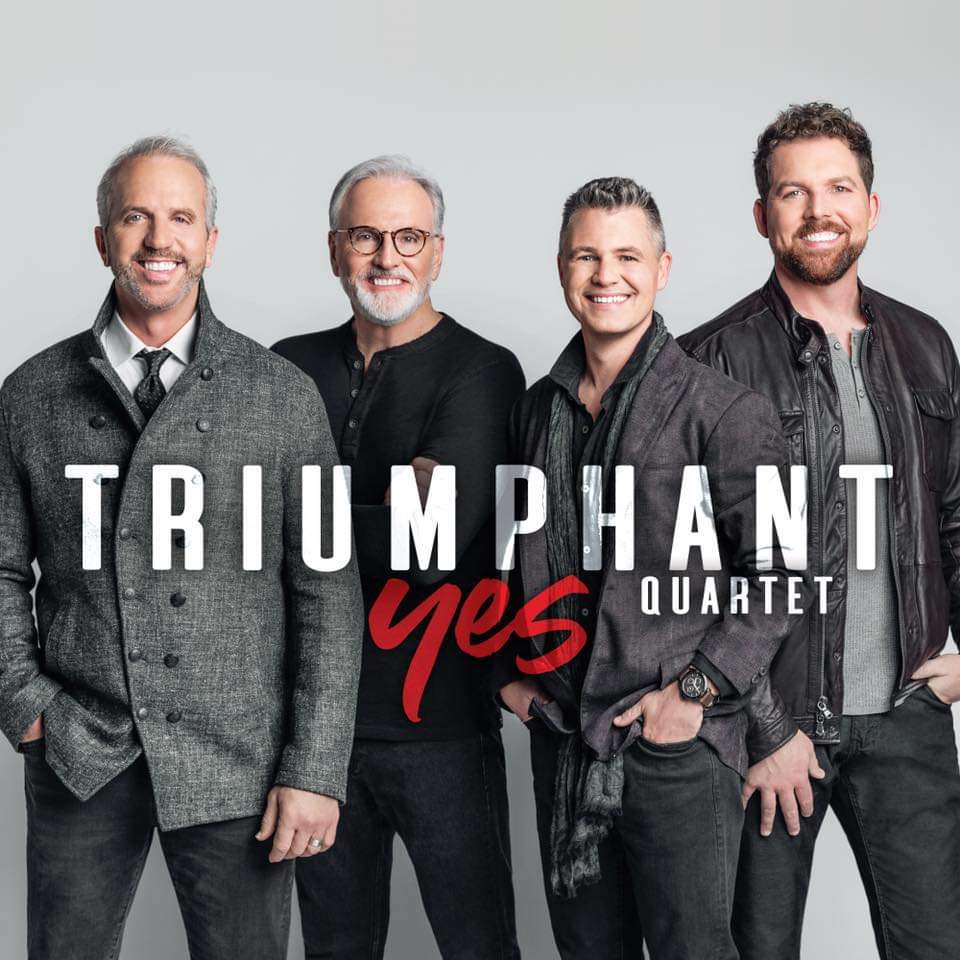 The 2020 Praisefest Branson Fall Retreat will include performances by such popular recording artists as Greater Vision, The Triumphant Quartet, The Hoppers, The Isaacs, The Whisnants, The Perrys, Brian Free & Assurance, The Nelons, The Ball Brothers, Joseph Habedank and The Erwins. Renowned speaker, Jim Cymbala, Pastor of The Brooklyn Tabernacle in Brooklyn, N.Y., will also be featured, as well as popular singer/songwriter and Christian comedian, Mark Lowry. "We're really excited to be able to provide another opportunity for people to get together for a few days to enjoy some great Gospel music, lots of laughs, great fellowship and wonderful worship experiences in a unique atmosphere," states Greater Vision's Gerald Wolfe.
"This event has the potential to be the largest Gospel music event of its kind in the Midwest during the Fall season," Beene states. "We are expecting seating to fill quickly so we are recommending people reserve their seats sooner, rather than later." Registrations for this new event will begin Monday, October 7, 2019.
For more Gospel Music news read the latest issue of the SGNScoops Magazine HERE.
Download the latest SGNScoops Magazine PDF Here
Find SGNScoops Magazine On Facebook Here
Listen To Today's Gospel Music Here
Tags:
branson
,
Brian Free & Assurance
,
Greater Vision
,
Joseph Habedank
,
Missouri
,
Praisefest Branson Fall Retreat
,
The Ball Brothers
,
The Erwins
,
The Hoppers
,
the isaacs
,
the nelons
,
the perrys
,
The Triumphant Quartet
,
The Whisnants
Posted in
announcements
,
artists
|
Comments Off

on IMC CONCERTS ANNOUNCES PLANS FOR PRAISEFEST BRANSON FALL RETREAT
Written by SGN Scoops Staff on June 10, 2018 – 9:01 am -
People's Tabernacle Church, 64 Airways Blvd, Savannah, TN will welcome, "THE WHISNANTS", on Sunday, June 10, 2018 at 6:00PM.
The Whisnants, from Morganton, NC have performed all across the nation and around the world including a performance for President Donald Trump.  The trio has celebrated 14 #1 songs including the current #1 Song for the month of June, "He's Never Moved". Pastor Josh & Ashley Franks will also appear. For more information visit www.ptcsavannah.com or 731-727-8242
Tags:
Southern Gospel News
,
The Whisnants
Posted in
announcements
|
Comments Off

on The Whisnants In Concert
Written by Staff on November 12, 2017 – 6:18 am -
I've heard it stated a million different ways: "Thank you." I'm guilty of saying it without truly meaning it. I know I'm not the only one. So often, we're obliged to express our thanks by simply saying two words. It's easy to just spit them out and not even really remember why we said it in the first place. We say it to the barista at the coffee shop. Ladies say it when someone opens a door for them. Men say it when someone compliments their golf game. Children say it, often at the prompting of Mom or Dad, when they're given a gift. As a parent, I've worked to instill in my two children to say "thank you" every chance they get. I hear them say it many times; but sometimes, there's a magical moment when I hear them say it from their heart. How my heart swells with pride to see genuine gratitude in their eyes.
I've entitled my article for this month Thanks-Living for this reason: There are times when we express thankfulness in our heart by our words, and there are other times that we express gratitude in our lives. One of the greatest ways we can express this is in song, and I was thrilled to have the opportunity to discuss all things Thanksgiving with two friends who just happen to be outstanding artists: Matt Fouch of Legacy Five, and Aaron Hise of the Whisnants.
The atmosphere of the Thanksgiving season is surrounded by things we all love: food, family, and more food! We can throw in some football for all who love sports, and the day just can't get much better. Family traditions often are born during this time of the year. "We always get together on Thanksgiving Eve. It's such a fun night!" Matt shares. Aaron added, "Our family's tradition has always been to get together an extra day to celebrate the holiday. We love the tradition of just having more family time."
As many readers have probably experienced, having more family around usually provides some free entertainment. Aaron's story is too good not to share: "The most memorable Thanksgiving that I have ever experienced was when my mom had fixed the most beautiful dinner for me, my dad, and my brother. I was nine years old and my brother was 13. We both had been playing ball outside and came in for dinner. When we got to the table, the turkey had been placed on the edge of the table before we said the blessing. As we were praying, my brother was trying to make me laugh by poking my side. Well, when I tried to get away, I bumped the table just hard enough to make the turkey fall right onto the ground. Needless to say, we called the 'ten second rule' and enjoyed a great turkey!"
I haven't had that kind of experience but one memorable experience for me, was as a boy with my cousin. We were given the daunting task of being the Thanksgiving-trash-taker-outers. We wore that badge with pride all day long. We were taking out one set of bags filled to the top and I opened one of the trash cans, when like a SCUD missile, the biggest opossum I'd ever encountered shot out of the trash can with every tooth in his face showing as he flew right by me. I'll never forget it, and I'll never blindly open a trashcan again!
Naturally, the subject of Thanksgiving-themed songs came up, and I asked Aaron and Matt what some of their favorite songs were along the theme of thankfulness. "The Easter Brothers put it best when they said, 'There's a roof up above me, I've a good place to sleep, there's food on my table, and shoes on my feet. You gave me Your love, Lord, and a fine family, thank you, Lord, for Your blessings on me!'"1 Aaron said. Matt added, "Soul'd Out Quartet recorded a song called, "Thank You Lord." My wife Candice and I had a beautiful moment one day just driving in the car and listening to this song."
Obviously, when you get three grown men talking to each other, the subject of food came up. Aaron laid it all out for us. "All of the traditional items will be served this year: turkey, ham, green bean casserole, homemade yeast rolls, dressing, gravy, homemade macaroni and cheese, sweet potato casserole, deviled eggs, and the list keeps going on!" Matt added many of the same traditional menu items, but said that there was one thing he couldn't live without on Thanksgiving: "Cool Whip for the pumpkin pie. I like a little pie with my Cool Whip."
We could all put down a mile-long list of all the blessings we've enjoyed this year, but Matt Fouch and Aaron Hise each added specific things that they were thankful for. Matt tells us, "I'm thankful for the peace that passes all understanding! In the midst of a crazy life in a crazy world, as believers, we can have a peace beyond our human comprehension." Aaron added, "I'm especially thankful this year for the family that God has blessed me with. Suzanne (Aaron's wife, who sings with The Taylors) and I are expecting our first child in March (2016). We're beyond excited!" That's definitely something to be grateful for!
I mentioned as we began the article about the word Thanks-Living. Are we just saying "thank you," or are we living  "thank you?" My prayer for myself and for each of our readers is that we won't just take one special Thursday that's set aside, and rattle off an impromptu prayer to God for the many blessings He's given us, but that we, like David the Psalmist, will take time to meditate and think upon the Lord's goodness to us. His mercy endures forever, and his faithfulness is sure. My sincere thanks to Aaron Hise of the Whisnants and Matt Fouch of Legacy Five for their time and effort this month. Happy Thanks-Living, everyone!
By Matt Baker
First published by SGNScoops Magazine in November 2015
"Thank You Lord For Your Blessings On Me," Easter, James and The Easter Brothers. Copyright 1975. Renewed 2003. LeFevre- Sing Publishing Company/BMI. (website c.October 21, 2015). www.musicnotes.com/sheetmusic/mtd.asp?ppn=MN0085124
Tags:
Aaron Hise
,
Legacy 5
,
Matt Fouch
,
thanksgiving
,
The Whisnants
Posted in
announcements
,
christian entertainment
,
Christian interest
|
Comments Off

on Thanks living with Matt Fouch and Aaron Hise
Written by scoopsnews on June 17, 2016 – 2:26 pm -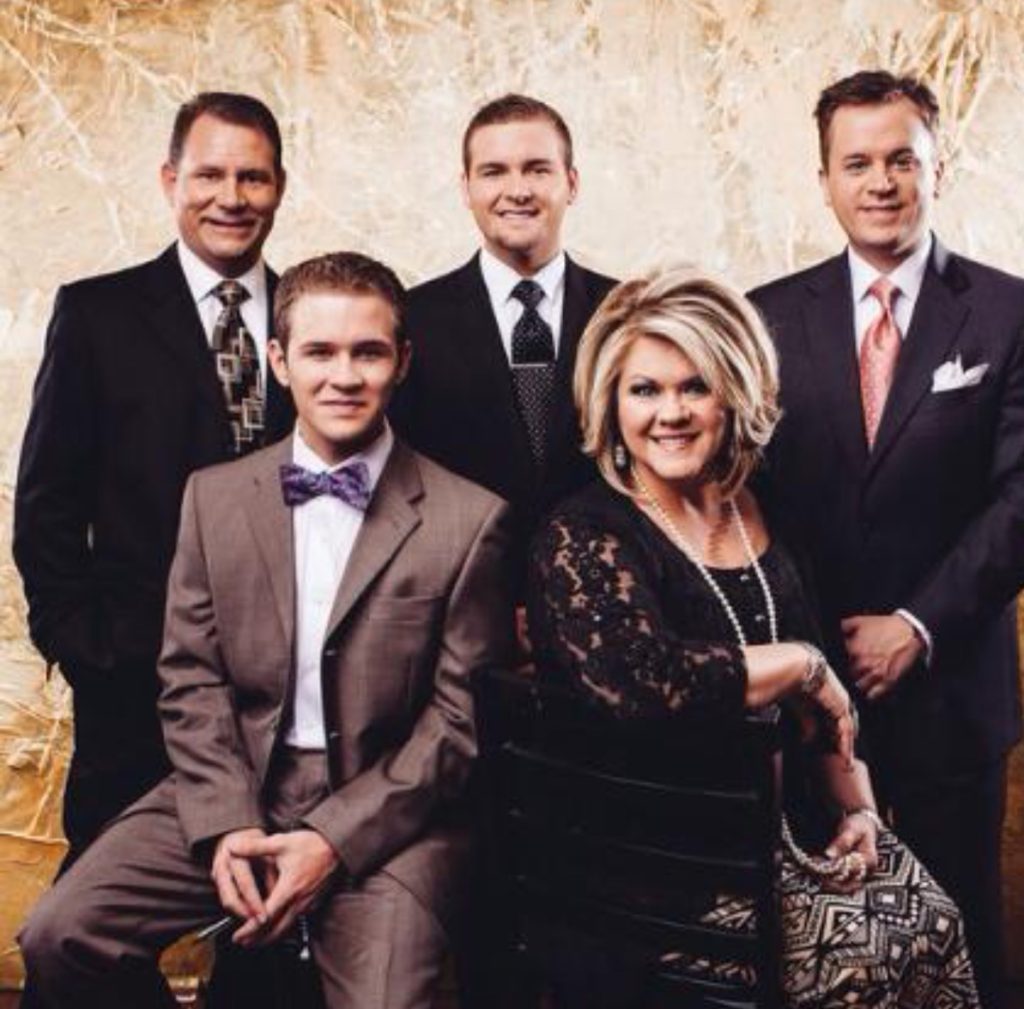 Today we honor Jeff Whisnant.  We at SGN Scoops are praying for a speedy recovery for you.  Hope you have an awesome Father's Day Jeff!
Austin and Ethan sing a song that honors Dads and our Heavenly Father.
Take a listen:
Tags:
The Whisnants
Posted in
announcements
|
Comments Off

on Honoring our Southern Gospel Dads…
Written by scoopsnews on June 12, 2016 – 1:34 pm -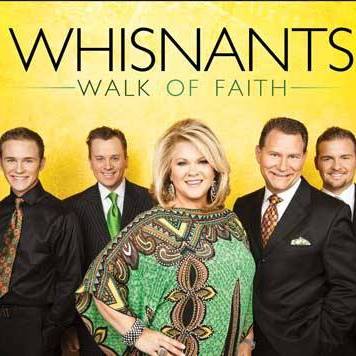 Keep Praying For Jeff Whisnant
Continue to pray for Jeff Whisnant for complete healing.
Heres a video of Ethan filling in for his Dad!
Great Job!
Watch Video Here
(Video by Rick Towe)
Tags:
The Whisnants
Posted in
announcements
|
Comments Off

on The Whisnant's….
Written by scoopsnews on June 10, 2016 – 6:08 pm -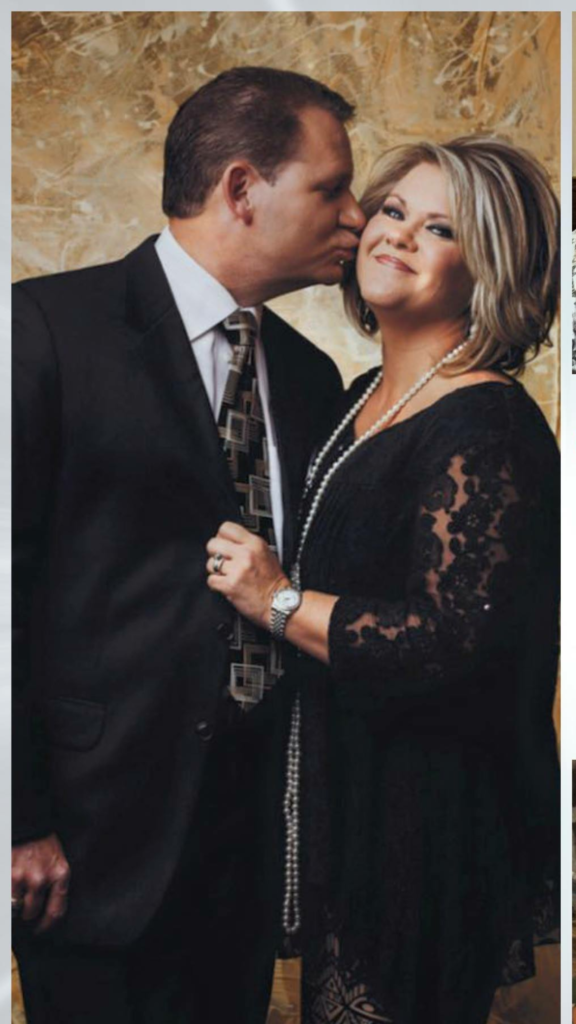 From The Whisnant's FB Page:
Pray Now!
Very urgent prayer request! Jeff is in emergency surgery right now in Kentucky. The Dr's are trying to save his vision. Please ask the "Great Physician" to take over. – John Whisnant
Tags:
The Whisnants
Posted in
announcements
|
Comments Off

on Update on Jeff Whisnant… Please Pray NOW!
Written by scoopsnews on May 28, 2016 – 11:57 am -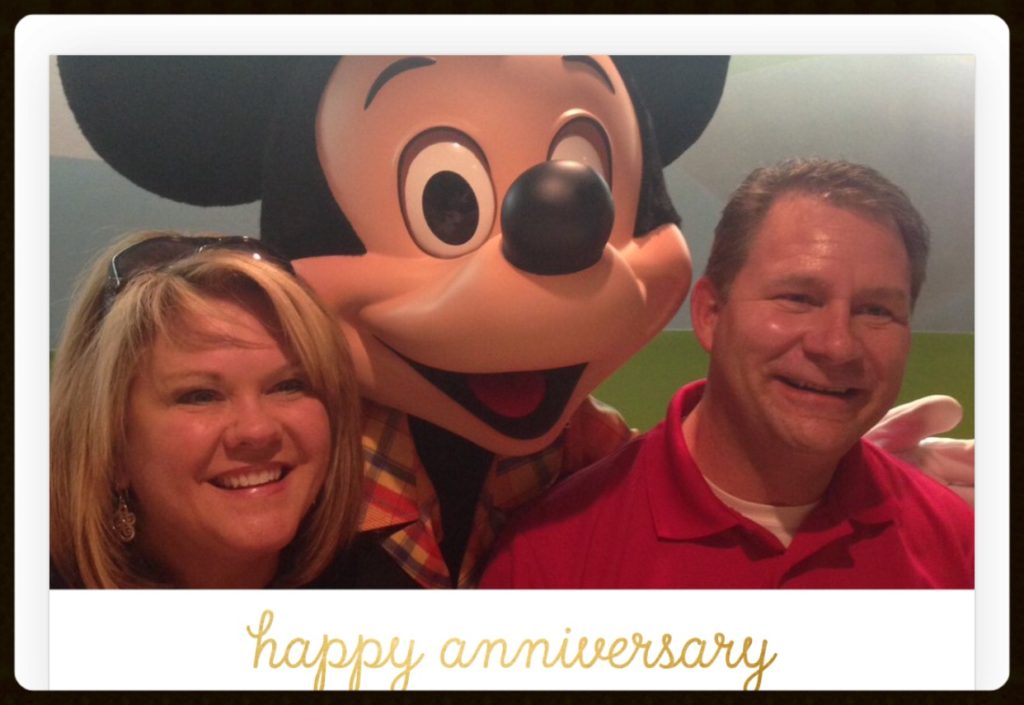 Tweet of the Day!  Twitterless? Lol
Happy 28th Anniversary to Twitterless Jeff and @susandwhisnant ! pic.twitter.com/i3xkpAsE76

— Gerald Wolfe (@geraldwolfe1) May 28, 2016
Tags:
The Whisnants
Posted in
announcements
|
Comments Off

on SGN Scoops Tweet of the Day….
Written by Staff on October 5, 2015 – 12:22 pm -
SGN Scoops had several roving reporters at NQC this past week, and we are thrilled at the pictures and interviews they obtained. You will be
seeing the fruits of their labors in upcoming SGN Scoops magazine editions, but we wanted you to see some of these live shots now.
Thanks again to all of our writers and photographers, as many of them are also artists that participated in events at the National Quartet Convention. We hope you have enjoyed all of their contributions over the last few days.
Artists that appear hear are members of Ernie Haase and Signature Sound,
Greater Vision, Gold City, 11th Hour, The Bowling Family, Karen Peck and New River, The Whisnants, Mark Trammell Quartet, Triumphant Quartet.
Thanks to Craig Harris for these great photos from Saturday night at NQC.
For more artist features, photos and stories, stay tuned to SGNScoops' Facebook page.
Tags:
11th Hour
,
Craig Harris
,
ernie haase and signature sound
,
gold city
,
Greater Vision
,
karen peck and new river
,
mark trammell quartet
,
nqc
,
sgn scoops
,
The Bowling Family
,
The Whisnants
,
triumphant quartet
Posted in
artists
,
christian entertainment
,
Christian interest
,
gospel events
,
industry news
,
sgn scoops magazine
|
Comments Off

on SGN Scoops' NQC Review: Ernie Haase and Signature Sound, Greater Vision, Gold City
Written by Staff on July 24, 2015 – 9:27 am -
Be sure to tune into This Week in Gospel Music with your host, Mickey Bell. This week Mickey talks to the sweet and popular Susan Whisnant about her August plans for surgery.
We really
hope this doesn't take her off the road!
The Lore Family is another family group that is gaining in popularity and radio play. Fayth Lore admits to Mickey that she will be doing more than just singing at the National Quartet Convention this fall. What else will this lovely, young, single lady be doing? Mickey is just bold enough to ask!
Mickey has great music, great features, plus guests Keith Erwin of the Erwins and Rob Patz of SGN Scoops. Find out how the Erwins and Sgn Scoops are teaming with This Week in Gospel Music to give
you a chance to win a week of free tickets to the 2015 National Quartet Convention.
Don't forget to download the This Week In Gospel Music app so you can now hear the new show each week the moment it is uploaded on Thursday. Find the app today on 
www.ThisWeekinGospelMusic.com
We are still adding more stations! Stations can sign up here: bit.ly/stationsignup . Program Directors can check out more information at  www.thisweekingospelmusic.com.
Connect with Mickey Bell on his facebook page here: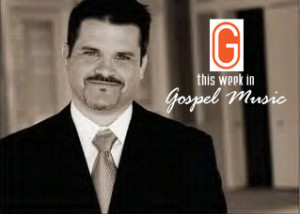 Mickey Bell
Tags:
Christian artists
,
Fayth Lore
,
gospel music
,
Keith Erwin
,
mickey bell
,
rob patz
,
sgn scoops
,
southern gospel
,
susan whisnant
,
The Erwins
,
The Lore Family
,
The Whisnants
,
This Week In Gospel Music
Posted in
announcements
,
artists
|
Comments Off

on This Week in Gospel Music features the Whisnants
Written by Staff on September 25, 2014 – 3:02 pm -
Pictures by Craig Harris of SGN Scoops…one of our roving reporters on the scene at the National Quartet Convention!
Tags:
Bryan Walker
,
Clarke Beasley
,
Connie Hopper
,
Craig Harris
,
Gary Casto
,
legacy five
,
national Quartet Convention
,
nqc
,
sgn scoops
,
The Hoppers
,
The Kingsmen
,
the perrys
,
The Whisnants
,
Tribute
Posted in
announcements
,
artists
,
gospel events
,
sgn scoops magazine
|
Comments Off

on SGN Scoops at the National Quartet Convention