Written by SGN Scoops Staff on November 18, 2016 – 1:43 pm -
The Wilbanks announce their anticipated new single, "Thy Kingdom Come," has just been released to national radio on Patterson Promotions, Volume 23.
Monica (Wilbanks) Mathews, lead singer and writer of the song remarks, "I love writing songs that are based on or contain a lot of Scripture because everyone can relate to that. Fairly often, I will notice people in the audience singing along with the chorus of "Thy Kingdom Come" even if it may be their first time hearing it because it is The Lord's Prayer taken straight from scripture. Since the Word of God is eternal, this message is very applicable even today! If there's ever been an hour when we truly need our Heavenly Father to teach us how to become like Him and see HIS kingdom and HIS will manifest, it is NOW!"
"Thy Kingdom Come" has already been receiving incredible reviews. When The Wilbanks sang the song for the Artist Showcase at NQC this year, Les Butler called it the "Tsunami of Sound."
This group, from Houston, Texas, consists of Terry and Rene' Wilbanks, their daughter Monica, and her husband, Jason Mathews. Terry and Rene' have been deeply involved in their churches for years, establishing various groups and choirs, but have been traveling full-time for the past 15 years, ministering in churches, conferences and special events.
Great things are happening for this talented family! Recently, they had the honor to appear on Paul Heil's Gospel Greats program. They have also been featured on Bill Gaither's Homecoming Radio Program and have made special appearances at Dollywood.
For the past two years, they have been in the top Gospel Radio charts with several songs in the Top 40. Their last single, "If It Ain't Broke, Don't Fix It" was their highest charting song to date and went to #22 on The Singing News Charts. It gained added notoriety with the concept video of the song. Matter of fact, everywhere they went at National Quartet Convention people would pass and sing, "If it ain't broke, don't fix it!" If you have not seen the video, you can watch it at: http://wilbankssingers.com/videos
The Wilbanks' vibrant faith keeps them grounded. They endeavor to reach all cultures through a wide variety of music styles, while exalting the Creator and sovereign God through every song.
To learn more about The Wilbanks, go to: http://www.wilbankssingers.com
Follow them on Facebook: http://www.facebook.com/thewilbanks
Tags:
Southern Gospel News
,
The Wilbanks
Posted in
artists
|
Comments Off

on THE WILBANKS RELEASE NEW SINGLE, "THY KINGDOM COME"
Written by SGN Scoops Staff on September 18, 2016 – 12:05 pm -
Houston, Texas –  The Wilbanks are looking forward to breaking new ground as they anticipate their first experience of performing at Dollywood for the National Southern Gospel and Harvest Celebration.
The Wilbanks will be performing in the Valley Theatre at three different times. Set to sing on Friday, October 14, at 11:30 AM, 1:00 PM, and 2:30 PM. This will be an exciting event for the Wilbanks as they experience their first time performing at Dollywood. Also, it will be the first time a lot of Southern Gospel fans have a chance to hear the energetic, spirit filled singing of this talented family.
The Wilbanks are in their 15th year of full-time touring, ministering through their music in churches, at conferences, and special events. Their music is currently being played nationwide on various radio stations, including Sirius/XM, and they were featured artists on the Gaither Homecoming Radio Program. Their songs have been at the top of Gospel radio charts for over two years, with several songs in the top 40.
You can learn more about the Wilbanks at www.wilbankssingers.com.
Keep up with the Wilbanks at https://www.facebook.com/thewilbanks/?fref=tsand follow them on Twitter at @The_Wilbanks.
To book the Wilbanks contact them by E-mail at tgwilbanks@aol.comor by phone at 713-444-8172.
Tags:
Southern Gospel News
,
The Wilbanks
Posted in
artists
|
Comments Off

on The Wilbanks Set To Perform At Dollywood
Written by scoopsnews on May 6, 2016 – 5:33 am -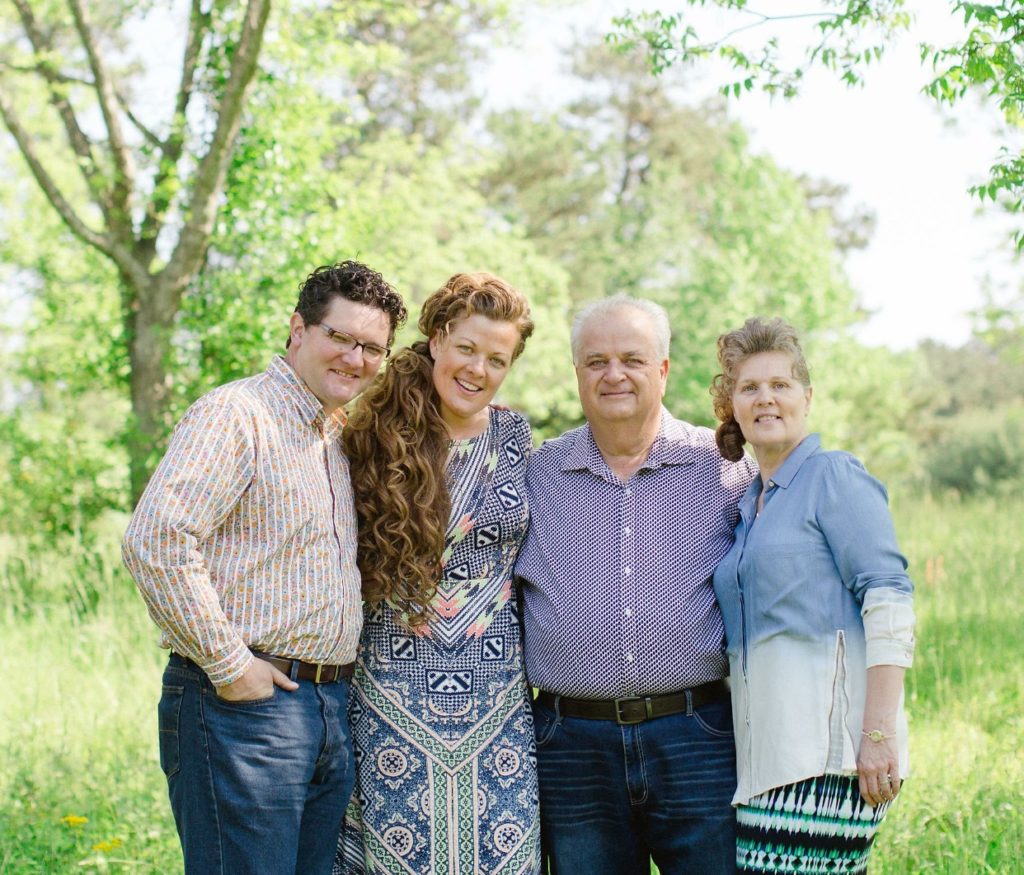 Check it out! Here's a new song by The Wilbanks….
Tags:
The Wilbanks
Posted in
announcements
|
Comments Off

on New Song By The Wilbanks…..
Written by SGN Scoops Staff on September 13, 2014 – 9:33 am -
Pigeon Forge, TN, noted for it's beautiful Smoky Mountains, family entertainment, and wholesome environment, is beginning to be known as the center of Southern Gospel Music so it's appropriate to
be the home for the ANNUAL PATTERSON PROMOTIONS HOMECOMING!
This year's Homecoming included a Talent Search, Morning Devotions by Wanda Osborne, an Artist Seminar presented by Phil Cross, plus two days and nights of Gospel Music, Christian entertainment and fellowship featuring regional and nationally known Artists. The lineup included The Hoskins Family, Ann Downing, The Dunaways, Tim Livingston, The Pruitt Family, Sharron Kay King, Phil Cross, The Wilbanks, and many more. The emcees were the incredible and hilarious Tim Lovelace and Sue and Jeff Duffield.
Pauline Patterson, founder of the event, has a genuine love for people and a passion for spreading the Gospel through Southern Gospel music. In 2005, she ventured into the world of promoting Southern Gospel music to radio. Nine years later she is recognized as a leading promoter of the genre.
Pauline says, "What a time we had at our 2nd Annual Patterson Homecoming! The Spirit filled the auditorium! The artists that took part in this year's event added so much to its success. I'm proud to say that we work with some of the best men and women of God in the Southern Gospel Industry! They are the cream of the crop. God has truly blessed Patterson Promotions through the years to work with some awesome ministries. If you didn't make it this year, hopefully you can be with us next year. Lord willing, we will do it all over again!"
Make plans now to join us for the 3rd Annual Patterson Promotions Homecoming  which will be held at the Music Road Hotel in Pigeon Forge, TN on Thursday and Friday, May 14-15, 2015. An afternoon showcase of artists will be added for next year. There is no admission charge; it is supported by contributions of individuals and sponsors.
www.pattersonpromotions.com or www.southerngospeltimes.com
Tags:
Ann Downing
,
phil cross
,
sharron kay king
,
Southern Gospel Music
,
Southern Gospel News
,
The Dunaways
,
The Hoskins Family
,
The Pruitt Family
,
The Wilbanks
,
tim livingston
Posted in
announcements
|
Comments Off

on Patterson Homecoming A Success
Written by SGN Scoops Staff on August 4, 2014 – 10:27 am -
(Nashville, TN) The Wilbanks, whose current song "Matchless Name" rises to # 46 on the Singing News chart for September, release their new "Song of Thanksgiving" through Patterson Promotions on PP. Vol. 15 radio compilation. Other successful recordings for this gifted family include He Reigns, I'll Be Praisin' You, Fresh Anointing, Pressin' On, Run to Win, Jesus Is His Name, and I Choose to Be a Christian. This family group from Texas scored their first Top 80 SN charting song with "Teach Me to Wait" which landed at # 72 for Nov. 2013. In addition, they were part of the National Quartet Convention in 2013, winning in their Regional Artist Showcase and were included as a "main stage" artist. Pauline Patterson notes, "I'm so excited again and honored to represent the Wilbanks with radio promotions. I expect great things with this latest song and look forward to the journey with such an amazing group!"
Concert promoters can receive a free press kit by contacting: Evie@EHA-Nashville.com, 256-303-8354, or 615-856-0910 or contact the group directly at: TGWilbanks@aol.com or 713-444-8172 or visit them on the web: www.wilbankssingers.com For additional radio info: www.pattersonpromotions.com
Tags:
Pauline Patteron
,
Southern Gospel Music
,
Southern Gospel Radio
,
The Wilbanks
Posted in
announcements
|
Comments Off

on Wilbanks Release "Song of Thanksgiving" to Radio
Written by SGN Scoops Staff on September 20, 2013 – 9:00 am -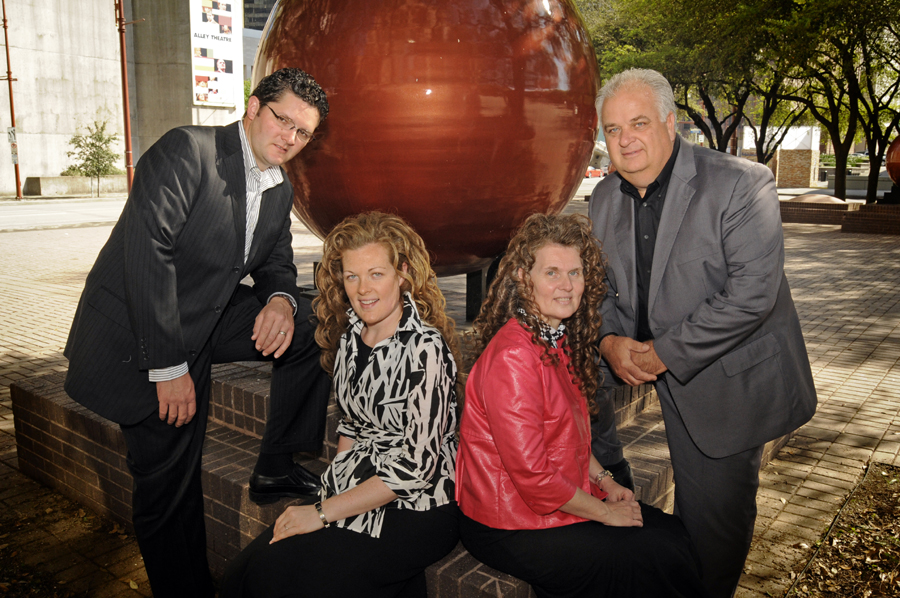 The Wilbanks a family group from Dallas/Houston, Texas area scored their first TOP 80 Singing News Charting song with "Teach Me To Wait" landing at # 72 for Nov. 2013 , they are on the Patterson Music Group label.
The Wilbanks participated this past week at the National Quartet Convention and won their Regional Artist Showcase and sang on the main stage on Friday evening and again Saturday night to great accolades from fans and peers alike.
According to Terry Wilbanks their Facebook and tweeter accounts have burned up with inquiries and praises! But The Wilbanks are giving ALL the Glory to God…Knowing He is opening up this door and opportunity to reach more souls for His kingdom.
Pauline Patterson notes, "I am proud that the Wilbanks have been with us the past two years or so and have released their brand new single "Teach Me To Wait" on P.P. Vol. 12." We are receiving positive response and Ken and I are not surprised! This group is a terrific blessing to people everywhere. I am so honored and blessed to be a small part of their music ministry. I am expecting more and more good news from this wonderful and gifted family.
The group consists of Terry Wilbanks, his wife Rene, their daughter Monica, song writer of the majority of their music and her husband Jason Mathews.
For more info on the Wilbanks and their music contact them at www.wilbankssingers.com or www.pattersonpromotions.com
Tags:
Pauline Patterson
,
Regional Artist Showcase
,
Singing News Charting
,
southern gospel
,
Southern Gospel News
,
The Wilbanks
Posted in
announcements
|
Comments Off

on Wilbanks Score Top 80 Singing News Chart